Looking for some fun spring crafts for kids? We've got lots of fun and easy crafts kids will love to make now that spring has sprung!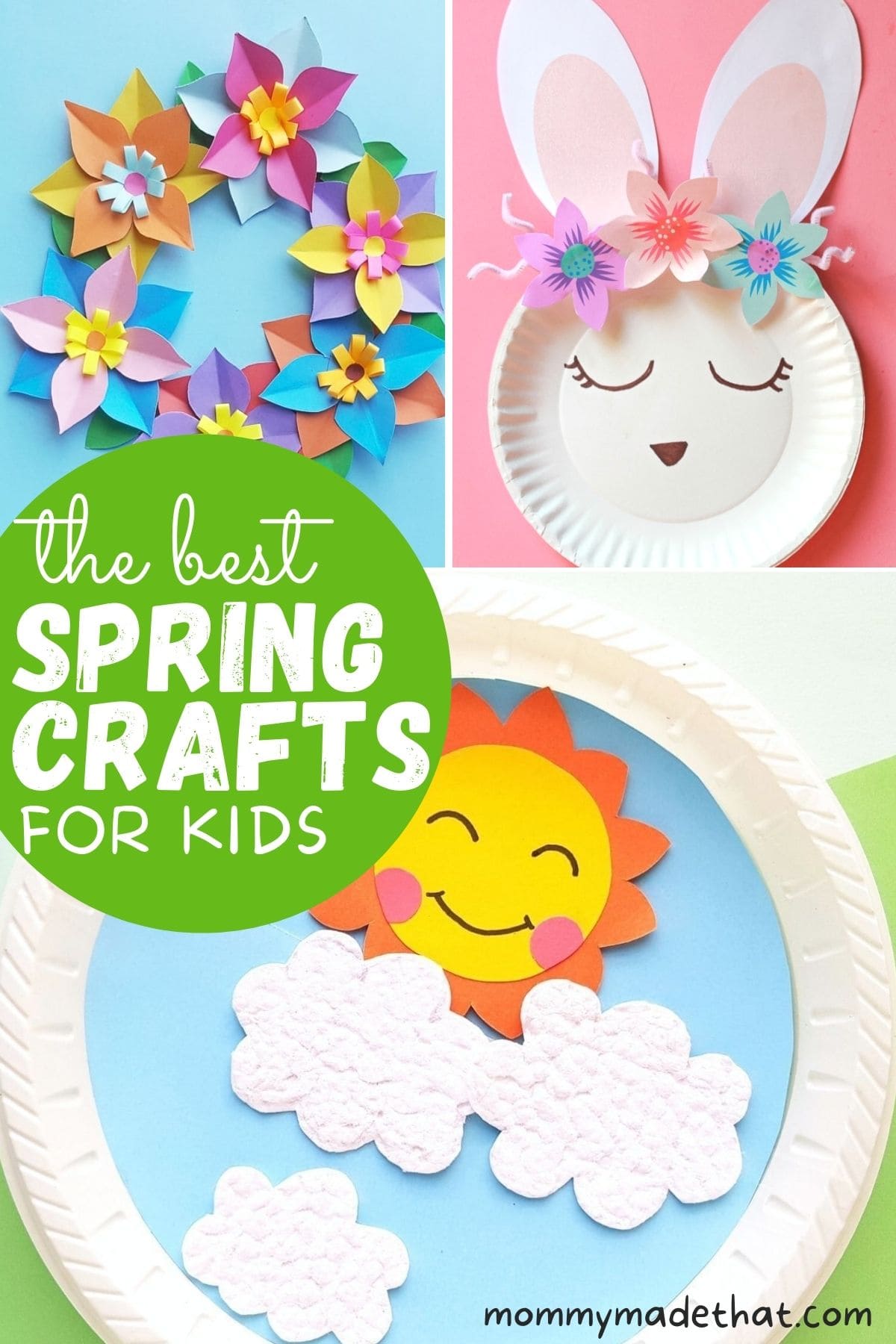 We love finding easy crafts for kids. And these spring time crafts are perfect now that winter is over and the blooming nature of spring is in full force.
From bug crafts and paper flowers to fun rainy day projects, we have tons of easy spring craft ideas here.
You're sure to find something you and your kids will love to make.
Pom Pom Caterpillars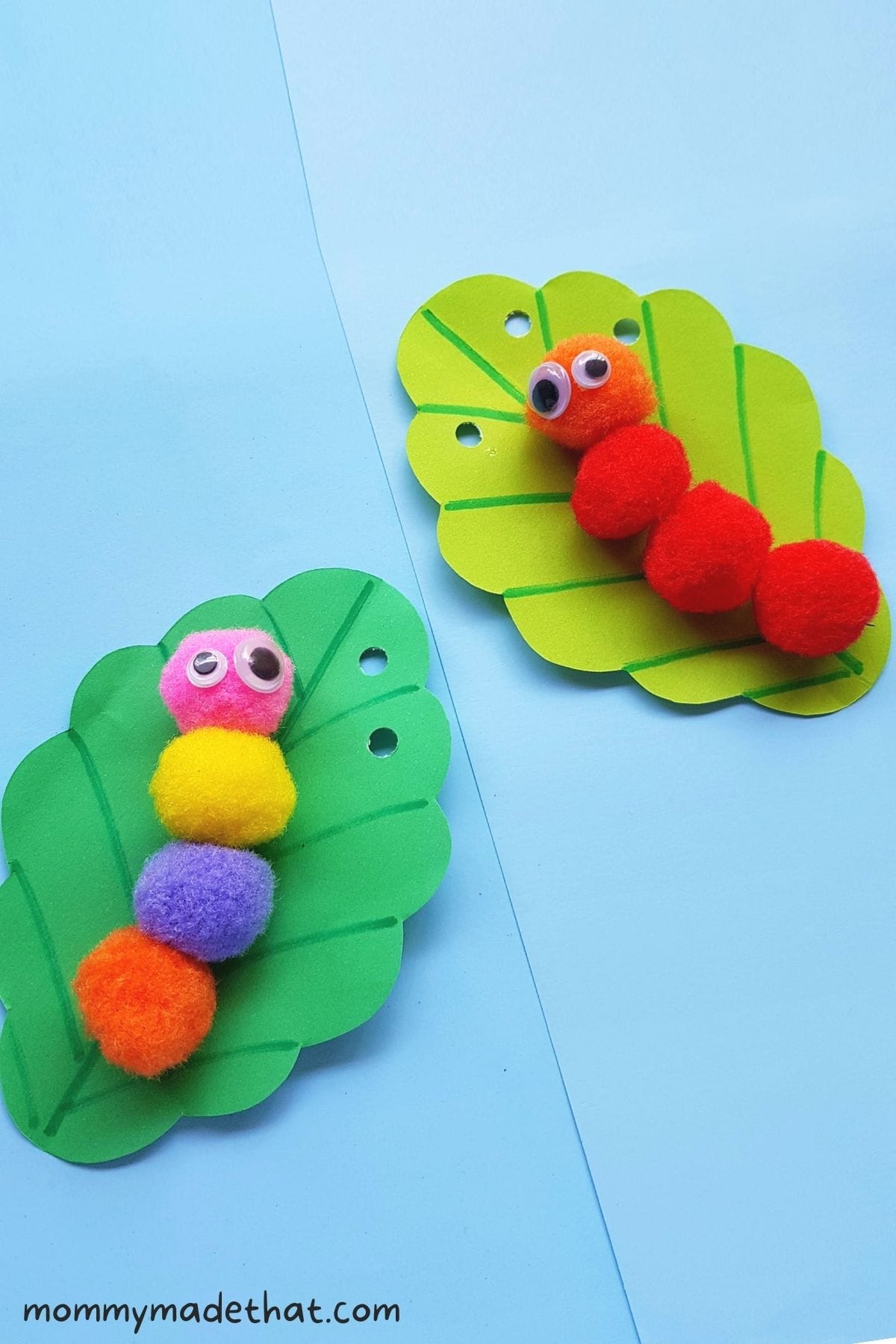 This adorable pom pom caterpillar craft is a perfect spring craft for preschoolers.
With just a few pom poms and one of our leaf templates, you can create a whole bunch of cute, tiny caterpillars to play with and decorate the room with.
Lady Bug Toilet Paper Roll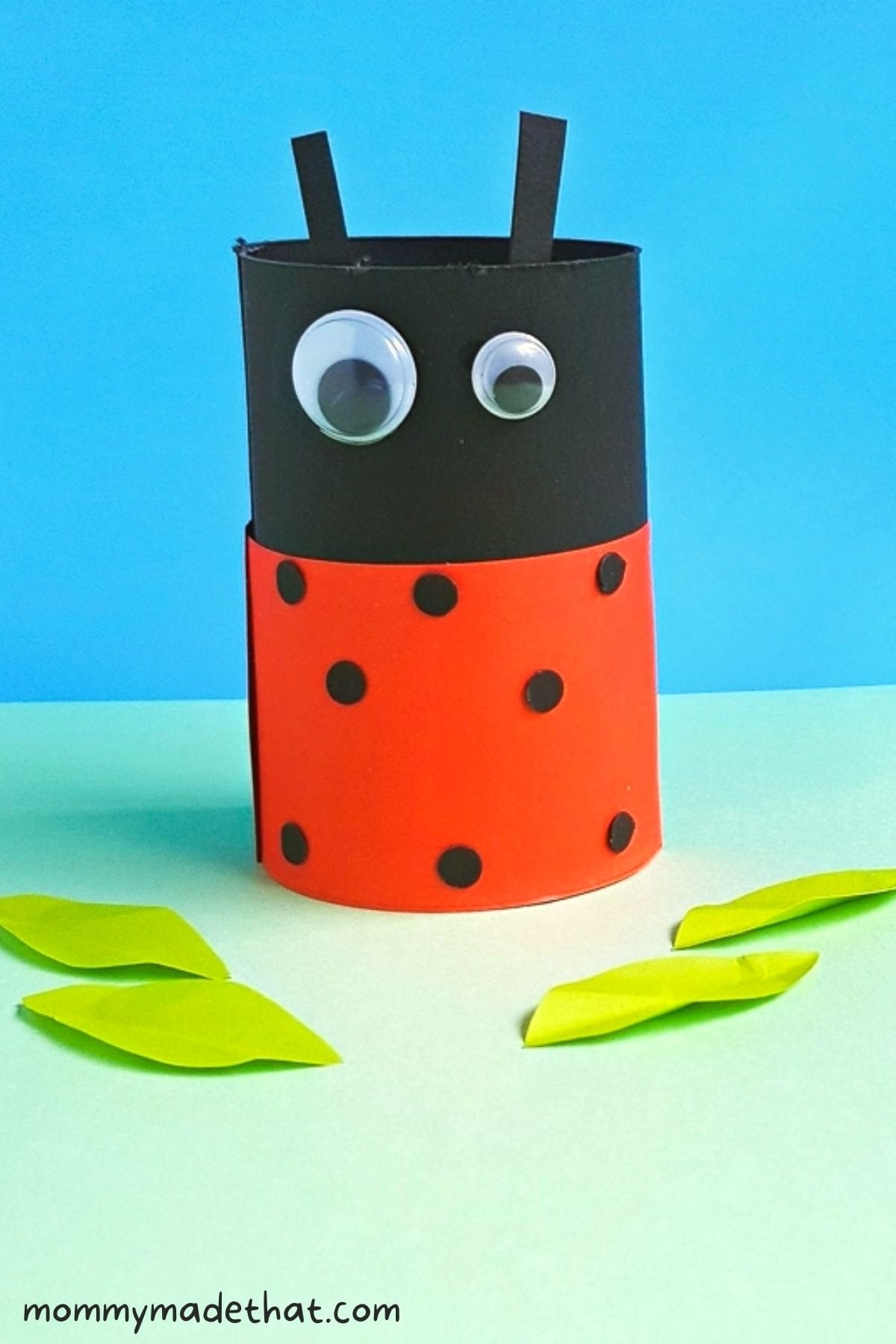 This toilet paper roll lady bug is another favorite amongst our younger kids.
It's perfect for toddlers and preschoolers who want to make their very own ladybug.
After all, it's one of the most beautiful bugs that emerge in spring.
We have lots of ladybug craft ideas!
Paper Plate Sun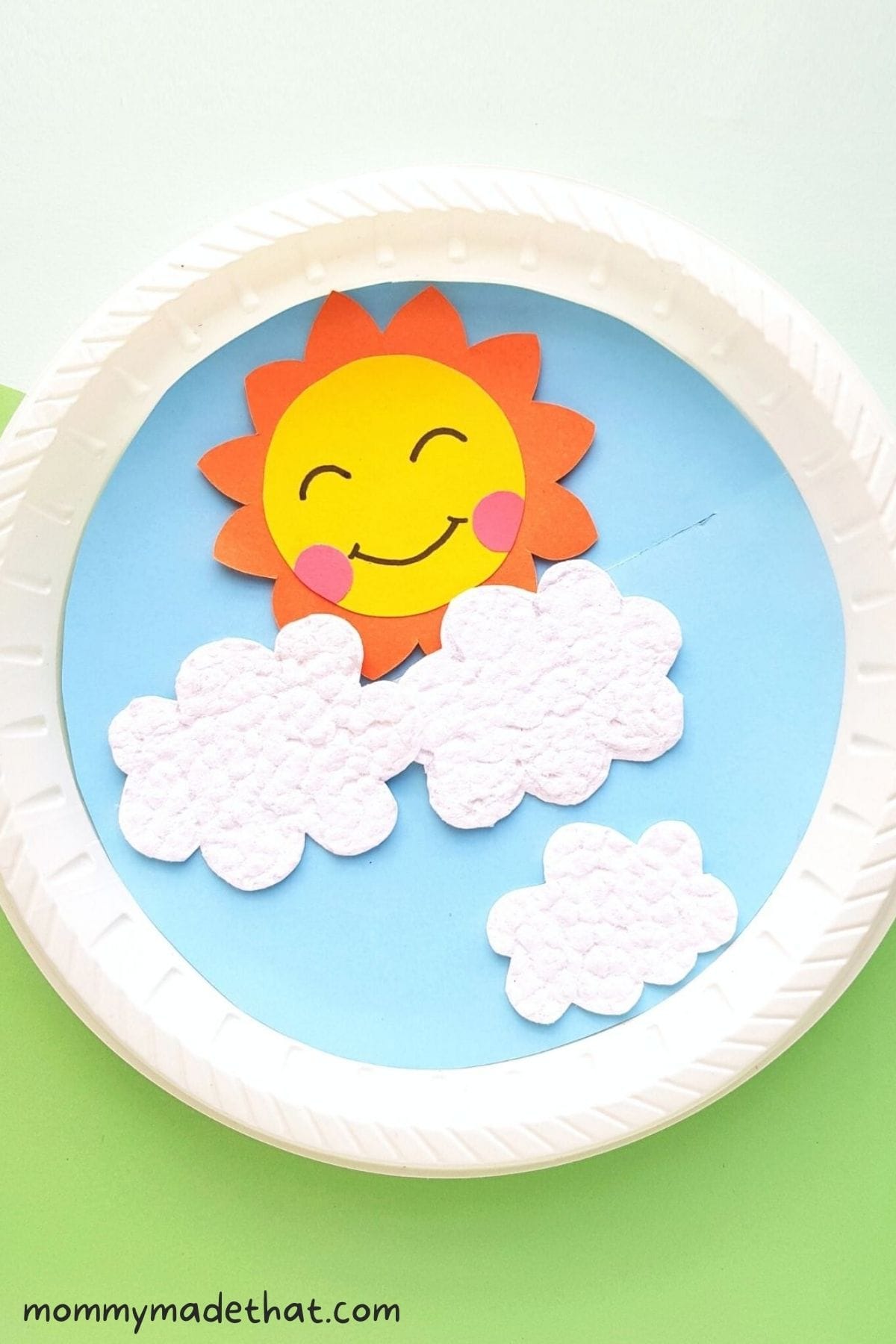 This paper plate sun is a sunny kids craft that celebrates the change in seasons.
All you need are paper plates, some paper, and a popsicle stick.
The fun thing about this spring craft is that you can actually make the sun emerge from the clouds!
It's a great hands on craft for kids. We also have lots of fun sun templates you can use for your own craft project ideas.
Toilet Paper Roll Bunny Craft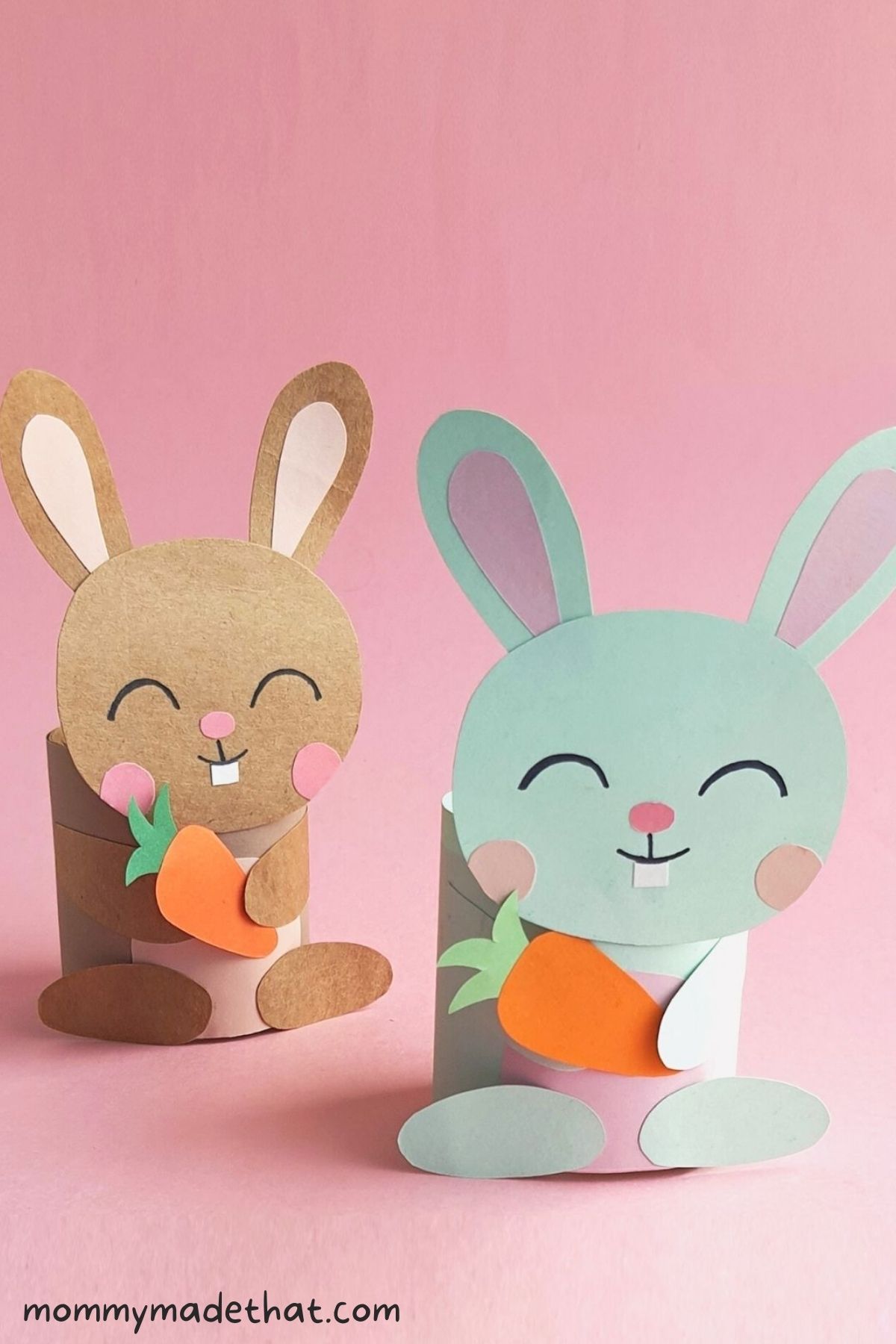 These adorable Toilet paper roll bunnies are so much fun!
We include a free bunny template that you can find in our craft library.
Younger kids and older kids alike enjoy making their own cute little bunnies to play with.
DIY Bumble Bee Bookmarks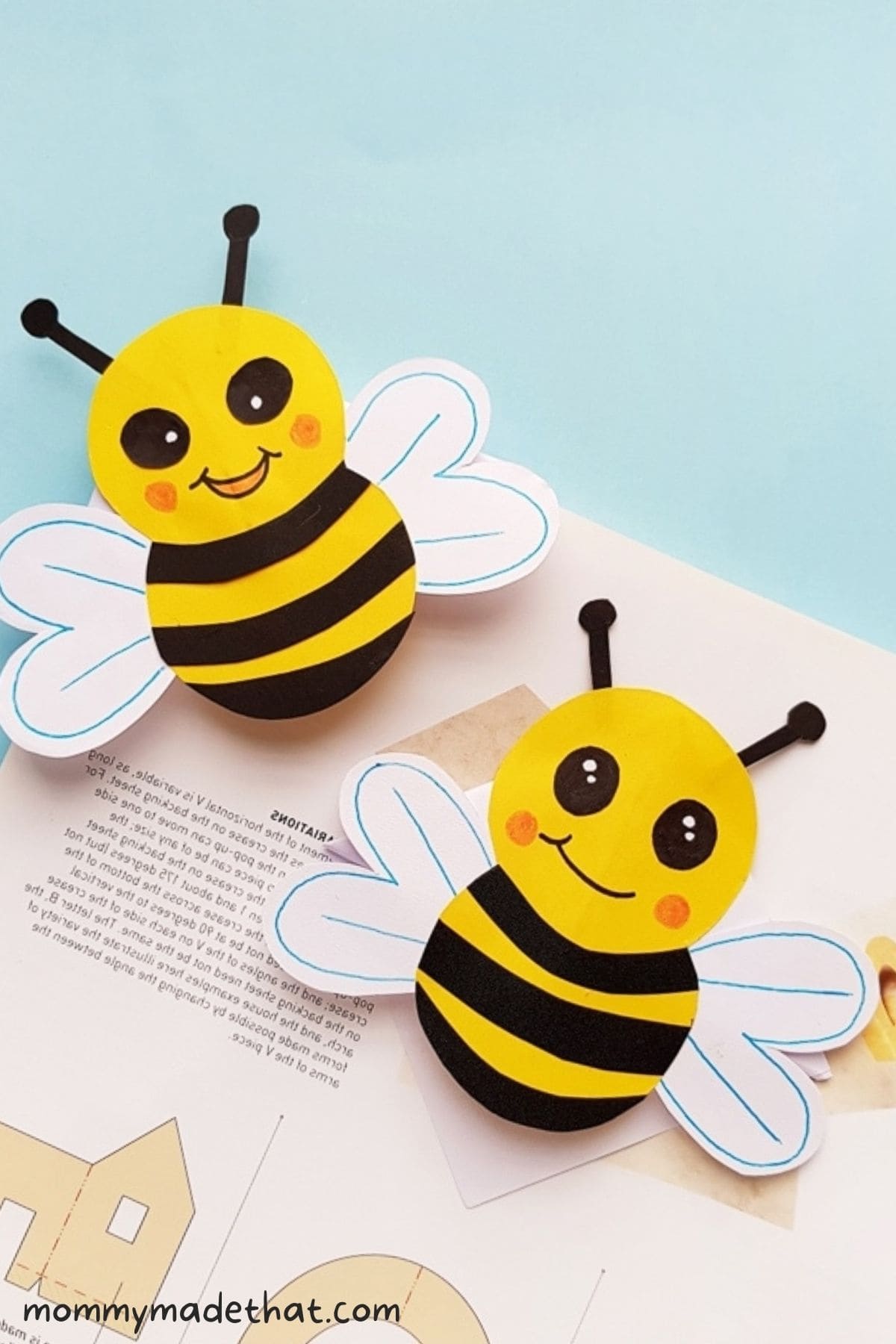 We love a good DIY bookmark for kids. It's a fun way to encourage kids to read!
This bumble bee bookmark craft is perfect because it has two parts in one.
You make a paper origami corner bookmark, and then use the bumble bee craft template to assemble a pretty little bee on top.
We've got lots of fun bumble bee craft ideas, so be sure to check those out too.
Paper Caterpillars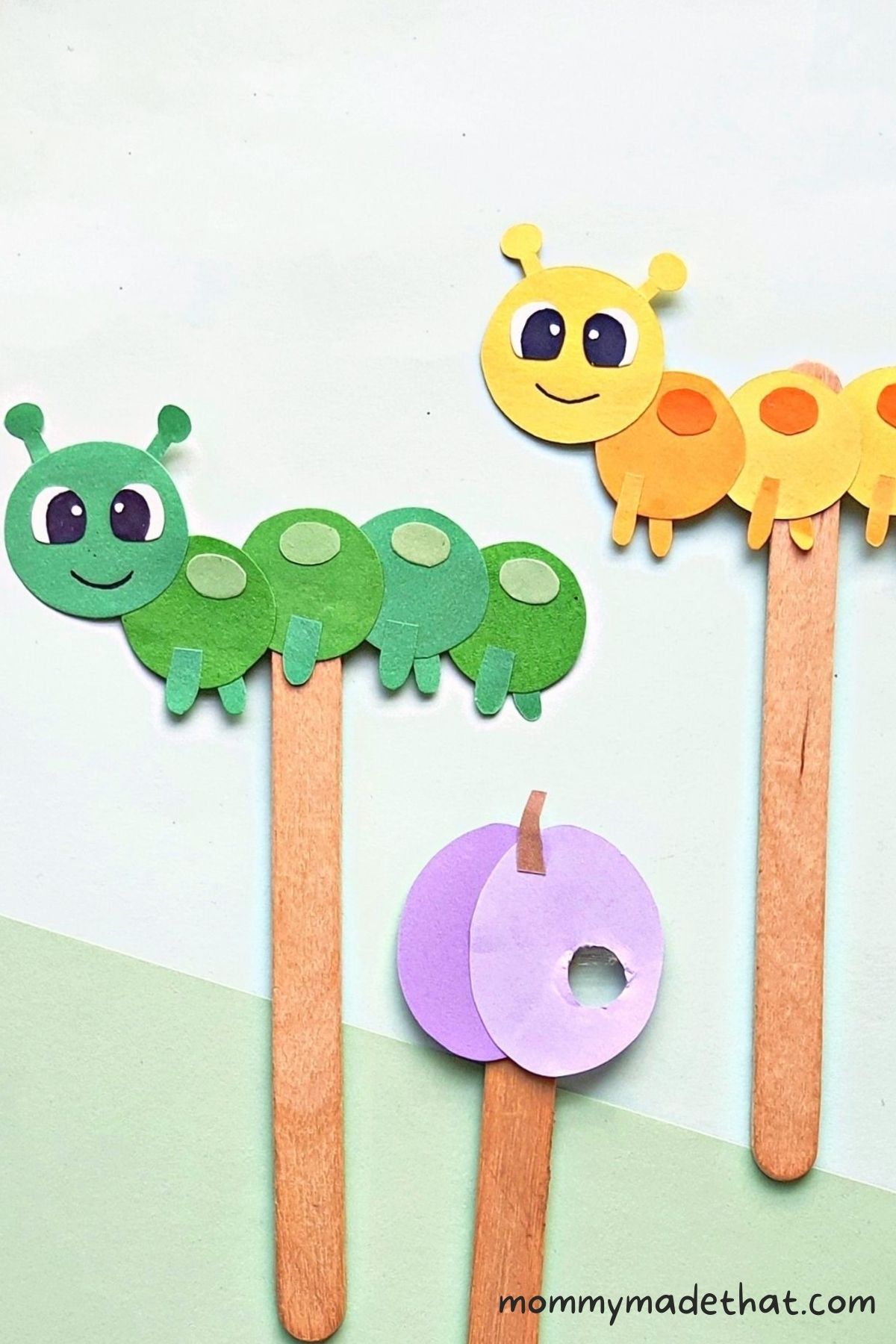 What says spring crafts more than caterpillars.
This paper caterpillar craft looks great when finished, but is surprisingly easy to make.
Perfect for pairing with a little reading from the very hungry caterpillar.
Handprint Butterflies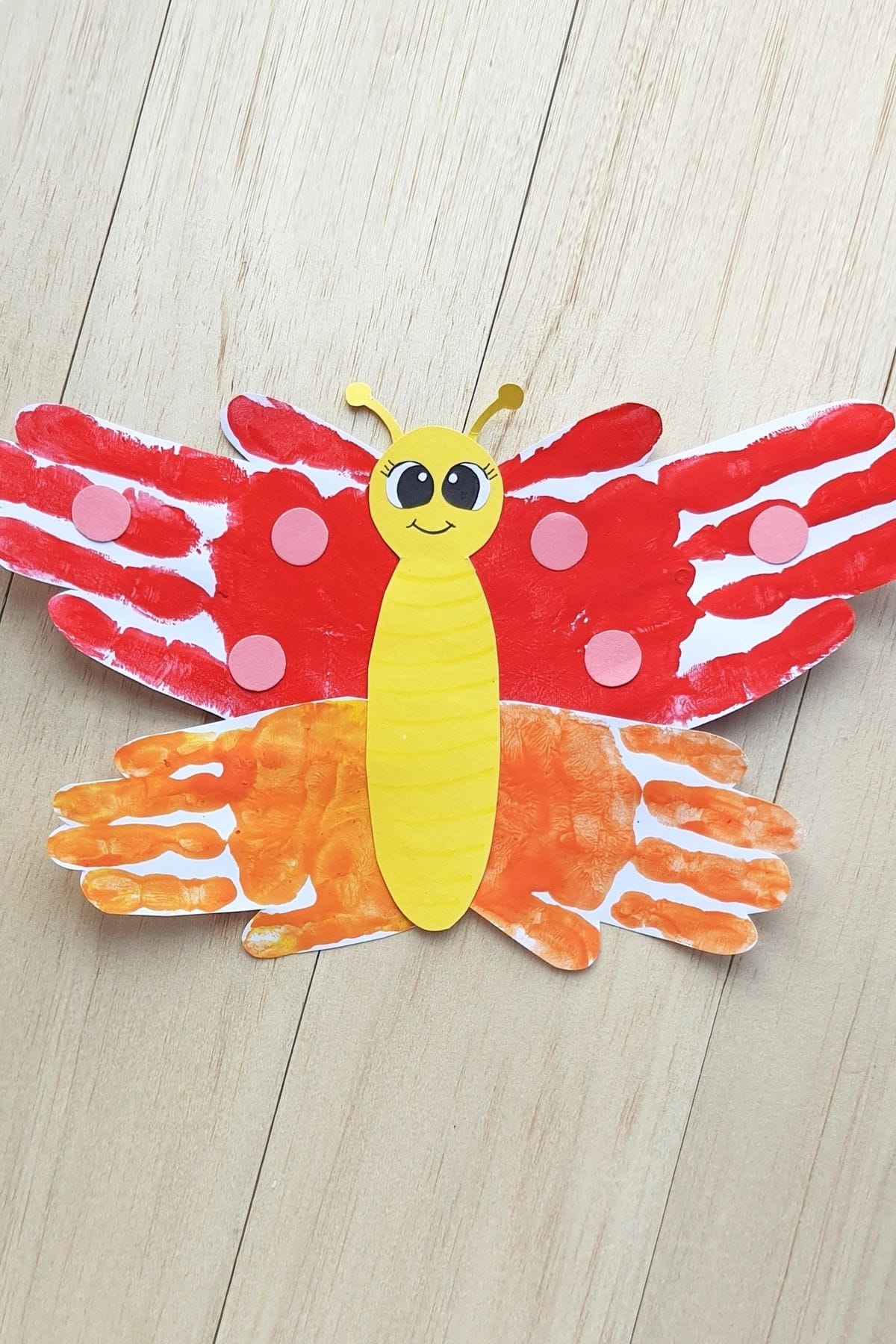 A favorite of our spring crafts for younger children of the younger kids are these handprint butterflies.
It's perfect for little hands, especially ones who like to get messy. There's something about getting covered in paint that little kids, especially preschoolers just love.
Frida Kahlo Craft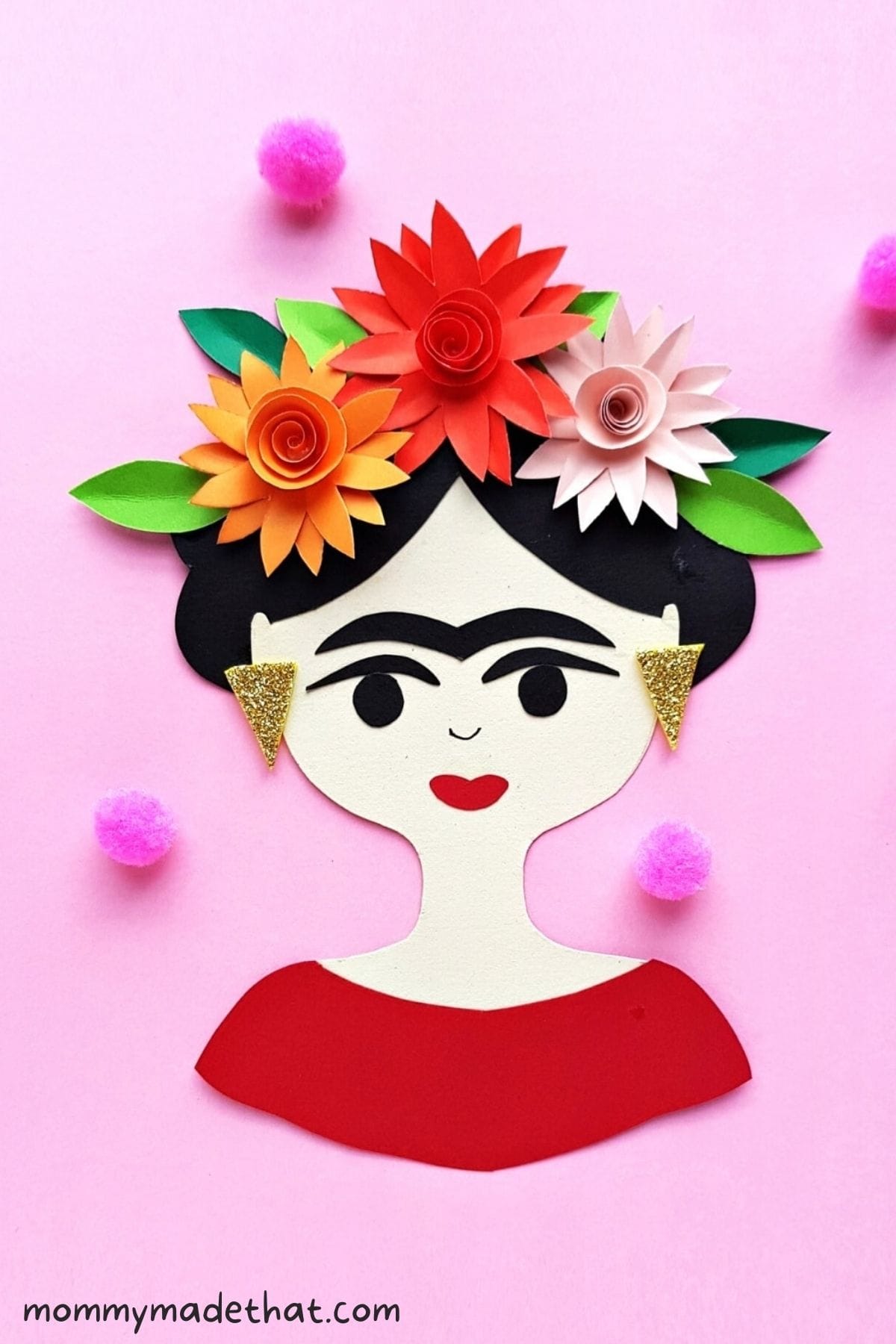 Frida Kahlo always reminds me of the flowers blooming.
This Frida Kahlo craft is a fun way to recognize the wonderful artist and makes a great flower craft as well!
Perfect to make in spring!
Pom Pom Flower Bookmarks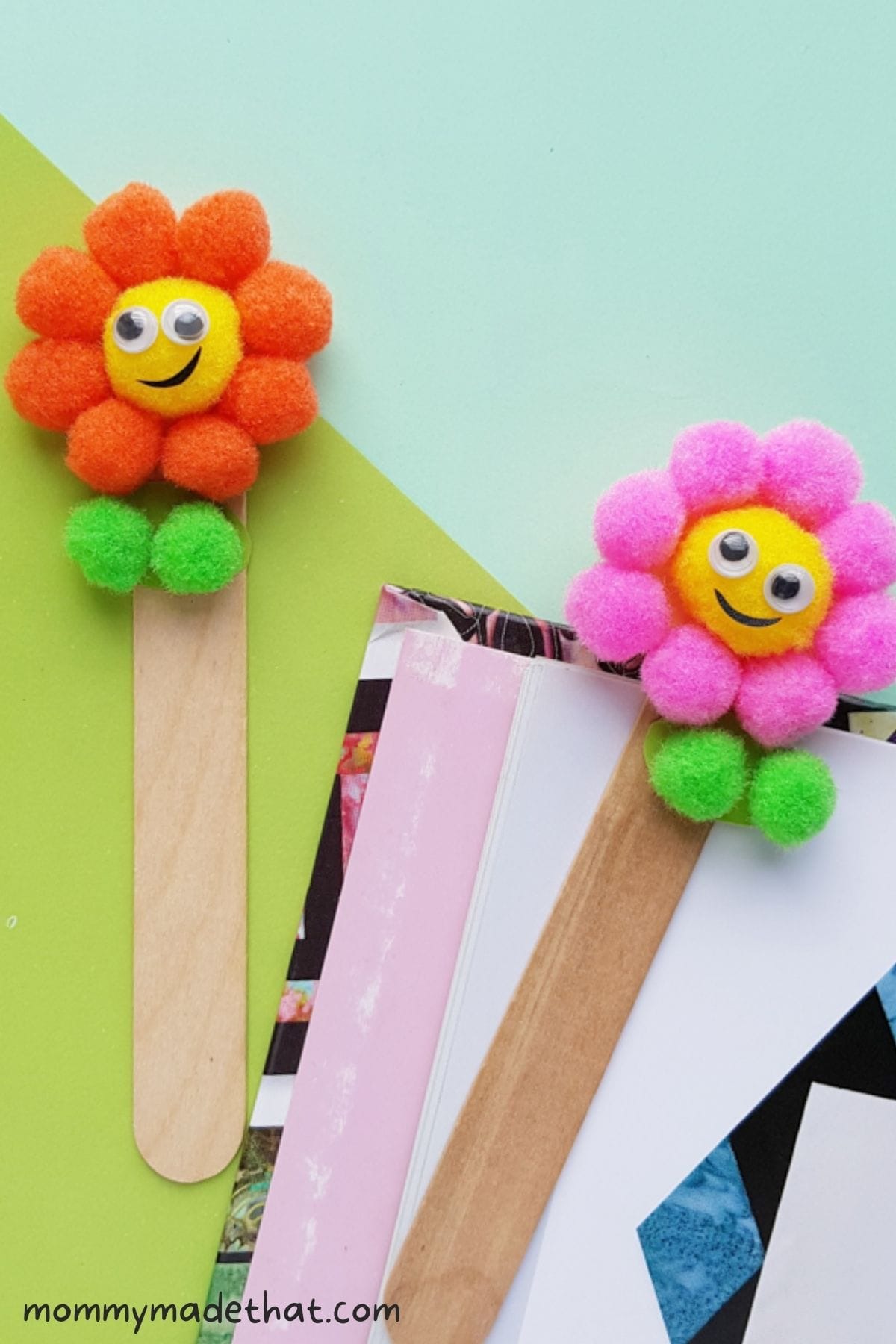 Another one of our favorite easy spring crafts are these DIY pom pom flower bookmarks.
With a few pom poms and some popsicle sticks you can make a bunch of cheery flowers to hold our place for some spring reading.
Easy Paper Butterfly Craft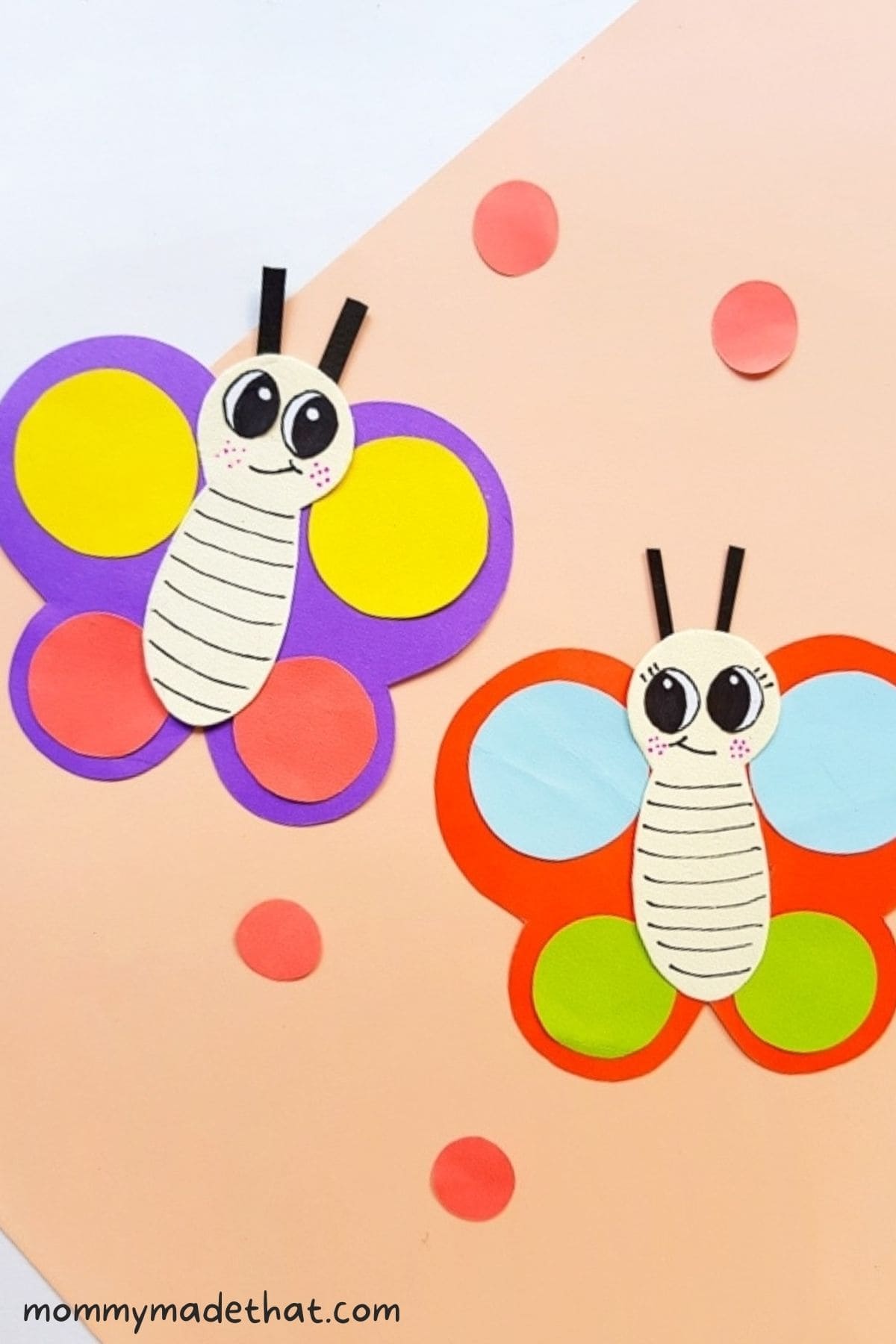 What pairs better with caterpillars than this cute paper butterfly craft.
This one is a perfect spring craft for preschoolers or kindergartners.
We have a butterfly template that makes it easy to cut out simple shapes and piece together these fun and colorful butterflies.
Toilet Paper Roll Butterfly Craft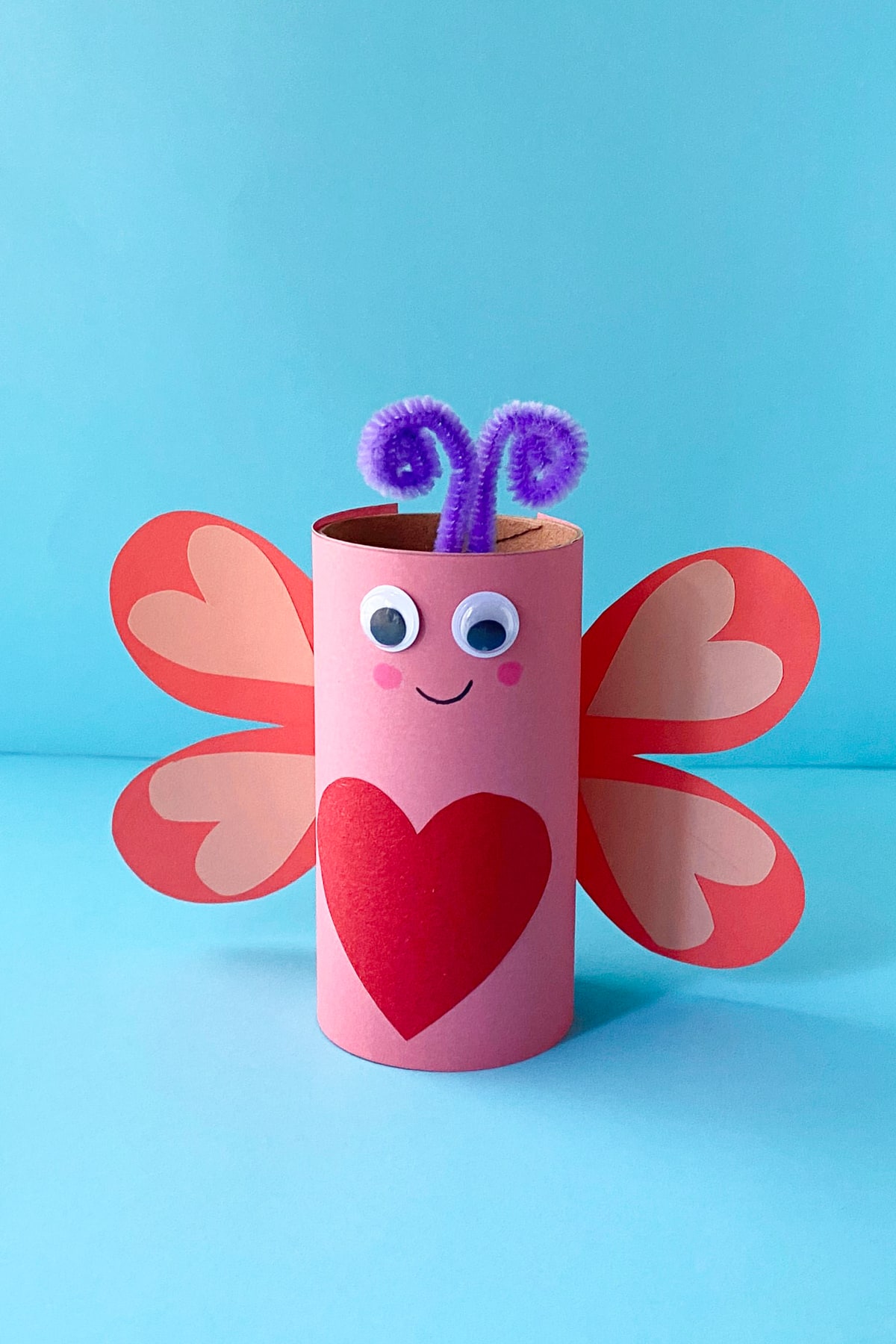 Another cute butterfly craft is this toilet paper roll butterfly. It's an adorable craft that's surprisingly easy to make with our printable butterfly template!
Spring Paper Flowers in a Watering Can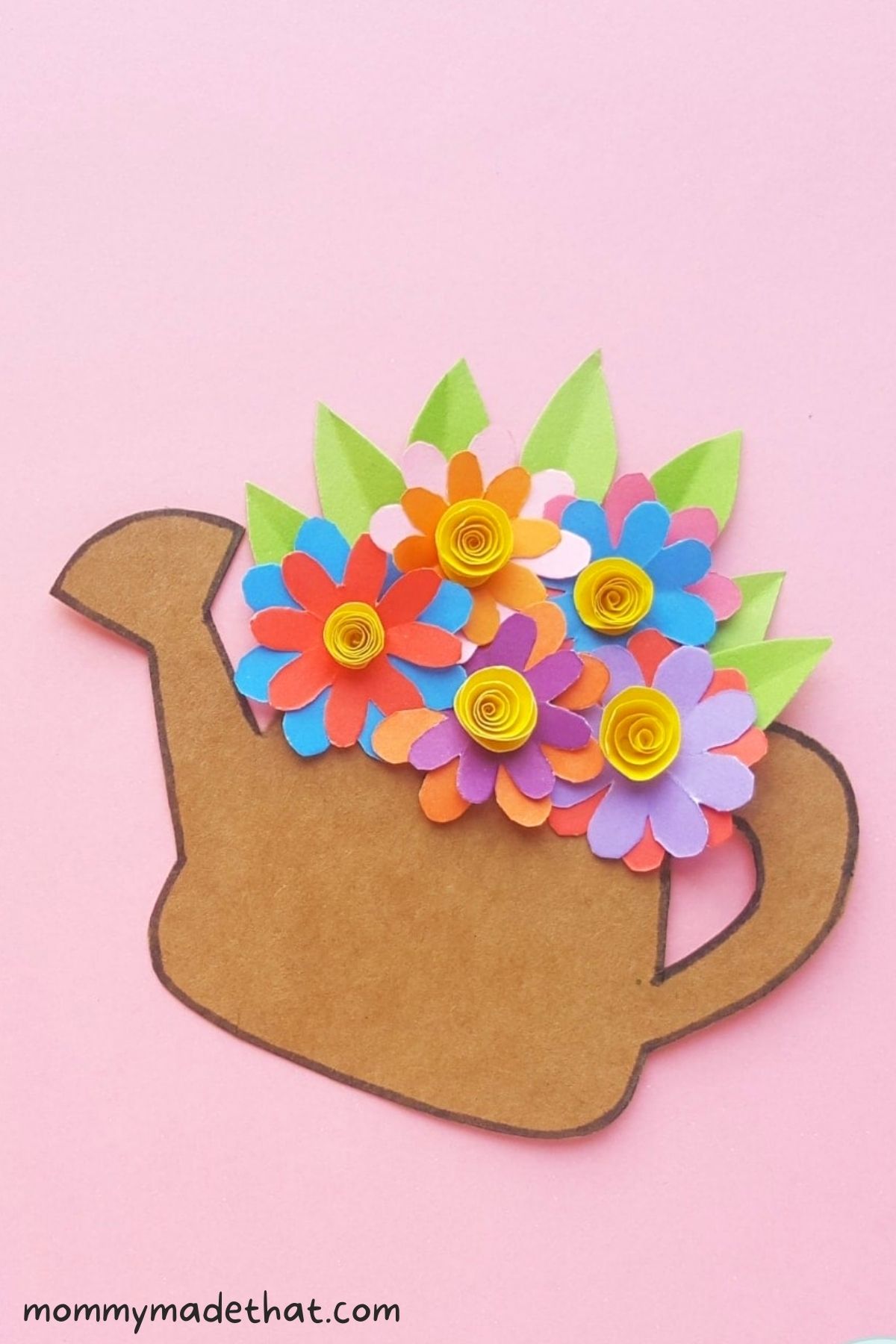 This quilled paper flowers in a watering can craft idea is a fun way to celebrate the feeling of spring and the warming weather.
It's a fun arts and crafts project that quickly became one of our favorite spring crafts.
There's something so cheery about the bright flowers emerging from the watering can.
You can also grab our free umbrella templates for your own creative rainy day craft ideas.
DIY Ladybug Bookmarks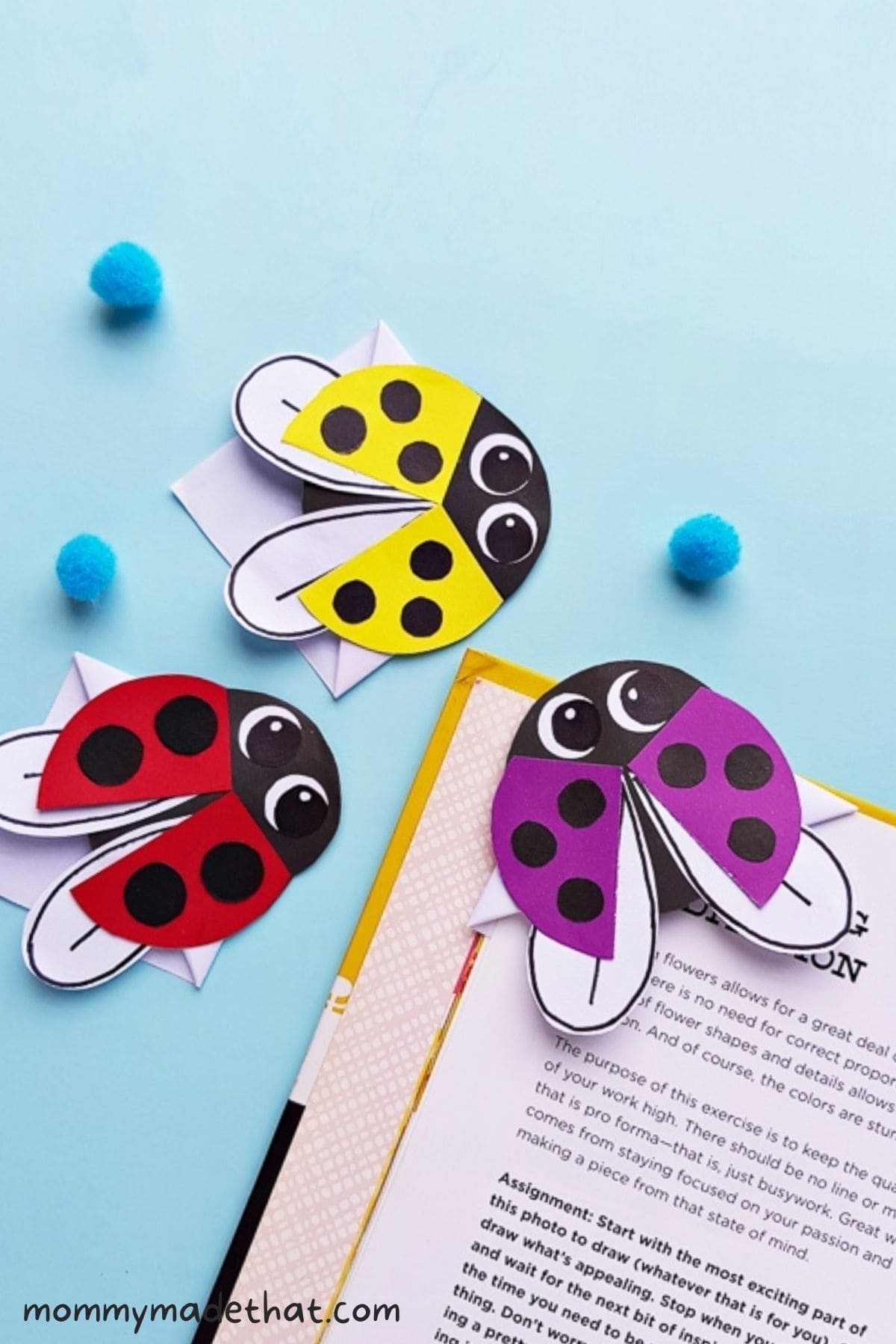 Another fun craft for the spring season are these ladybug bookmarks.
Big kids will love making these adorable ladybugs. The double set of wings adds a fun detail that just makes these so cute!
Paper Plate Bunny Craft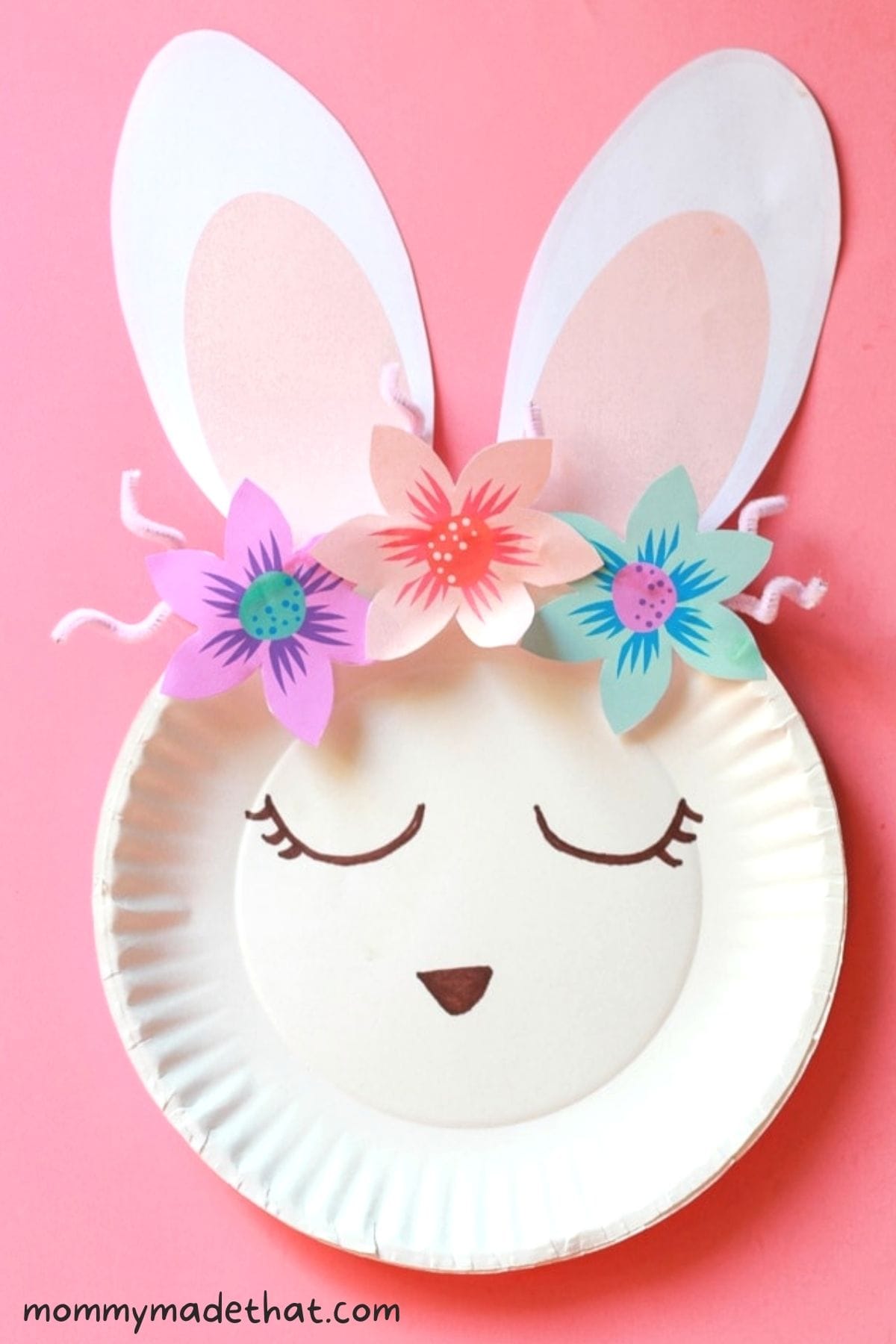 On of our most popular crafts on this site is this paper plate bunny!
It's a super easy craft idea that only uses a paper plate and our free template to create a gorgeous bunny rabbit.
Just simply print out the template, glue or tape on the pieces and draw your bunny face!
The bunny ends up with a beautiful flower crown.
You can add extra details with pipe cleaners, but it's totally optional.
Popsicle Stick Dragon Flies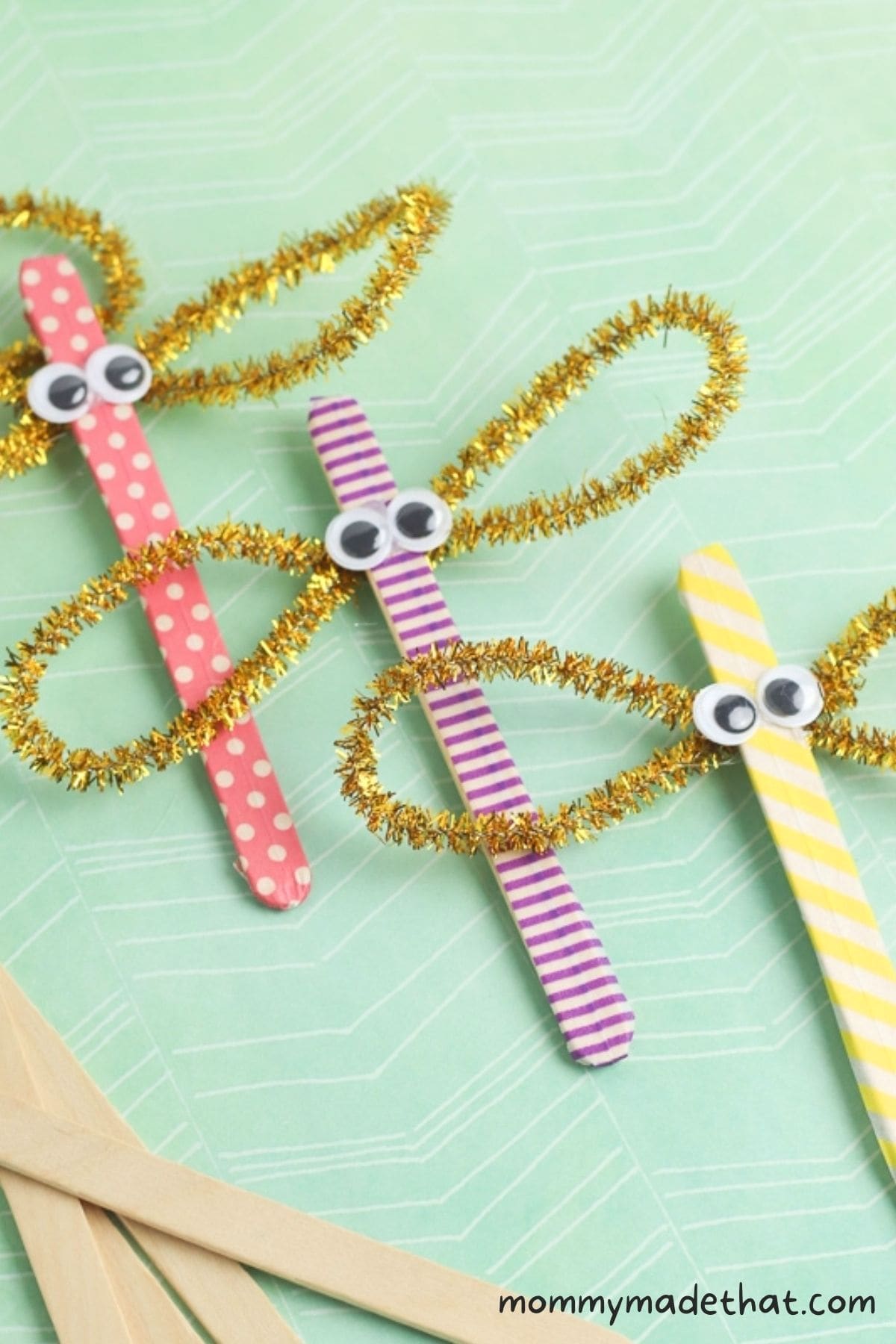 Popsicle stick crafts are a favorite amongst the kiddos!
And these popsicle stick dragon flies are another easy craft idea.
Cover some popsicle sticks with colorful washi tape and add the wings and eyes!
This is perfect for a classroom art project, as you can have each child make one and gather them all together.
Then decorate on wall of the room with a giant swarm of colorful dragonflies.
Dragonfly Craft for Preschoolers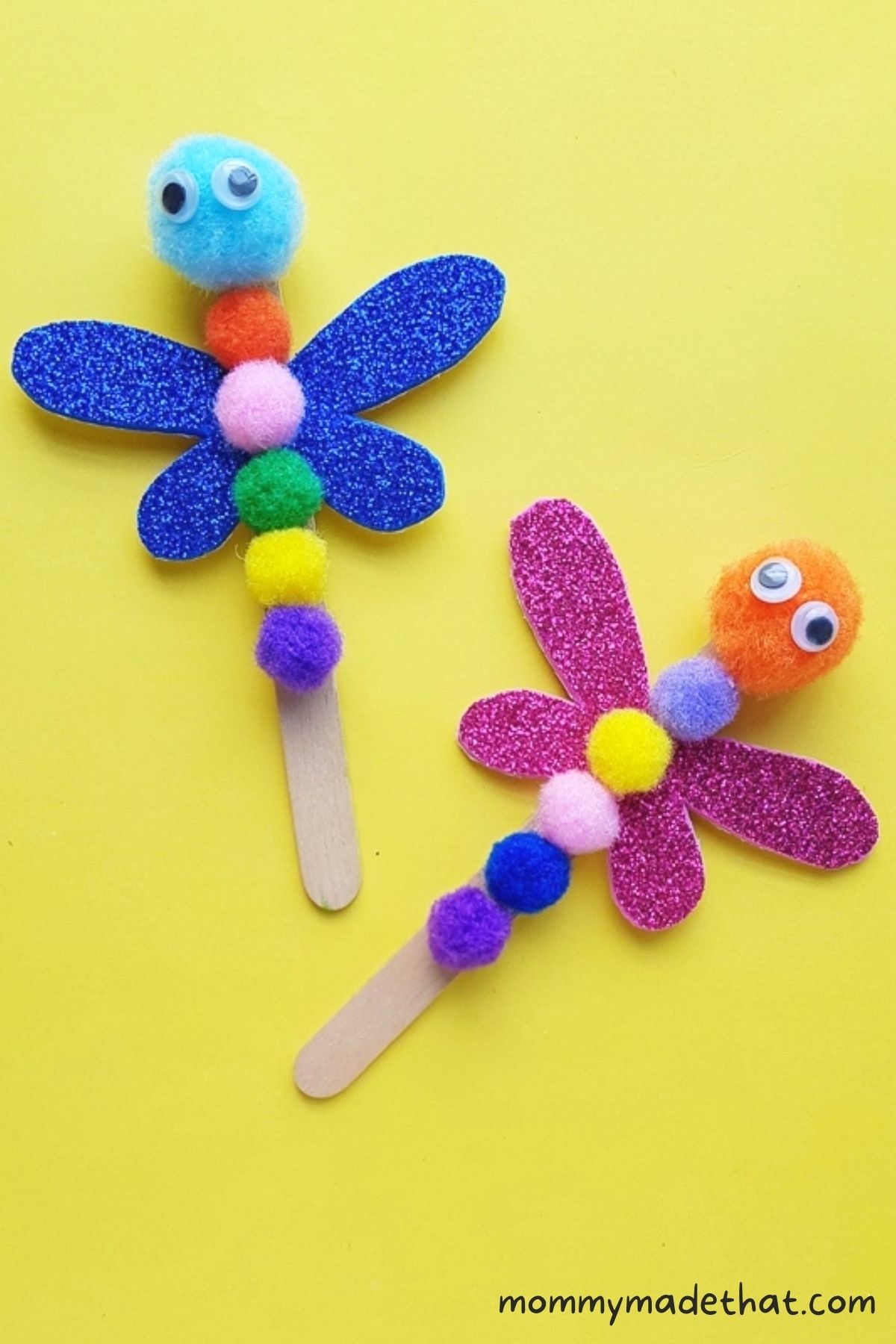 Another one of our favorite spring crafts for kids is this easy dragon fly craft for preschoolers.
Using just pom poms, popsicle sticks and some construction paper, preschoolers can easily assemble these fun little bugs.
Spring Time Paper Flower Wreath Craft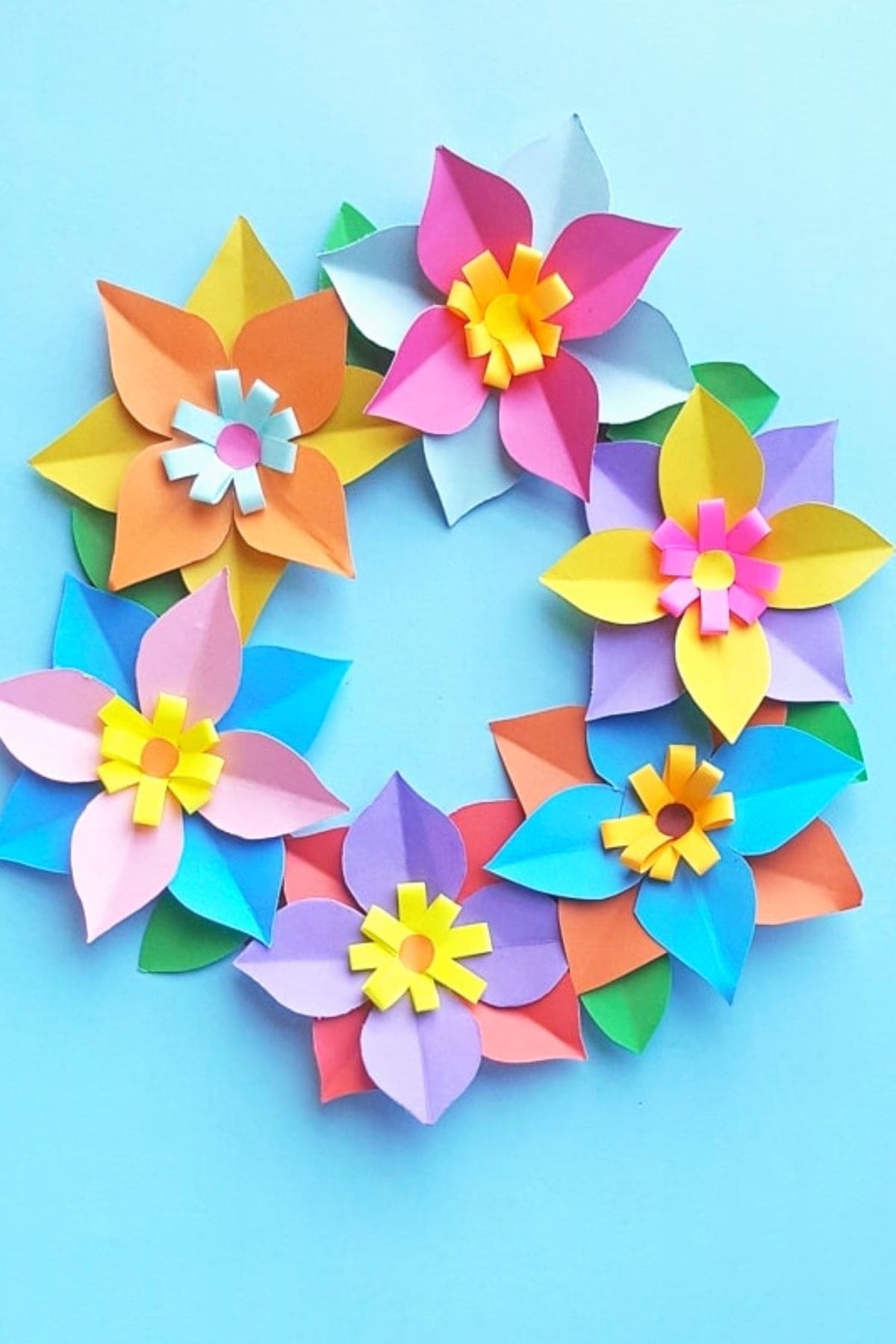 What says spring more than flowers. Making paper flowers is a great spring craft idea.
And this spring paper flower wreath is a perfect way to display them all together.
Easter Bunny Craft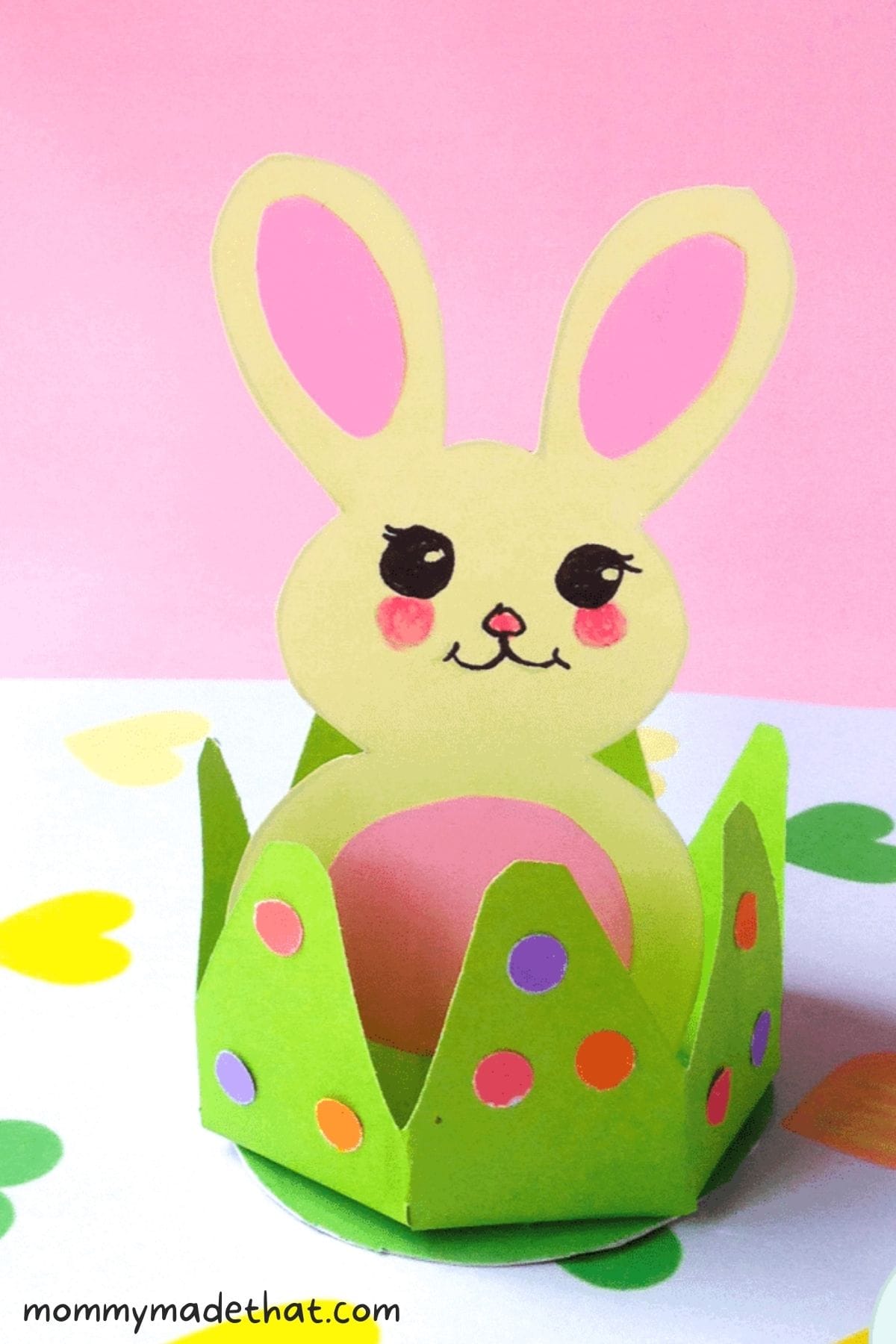 We can't mention spring craft ideas without also mentioning Easter crafts for kids.
This Easter bunny craft is a fun and easy to make a cute little 3D Easter bunny popping out of tall grass.
The small details are fun for kids, and they'll love hiding little paper Easter eggs in the grass.
Quilled Easter Egg Craft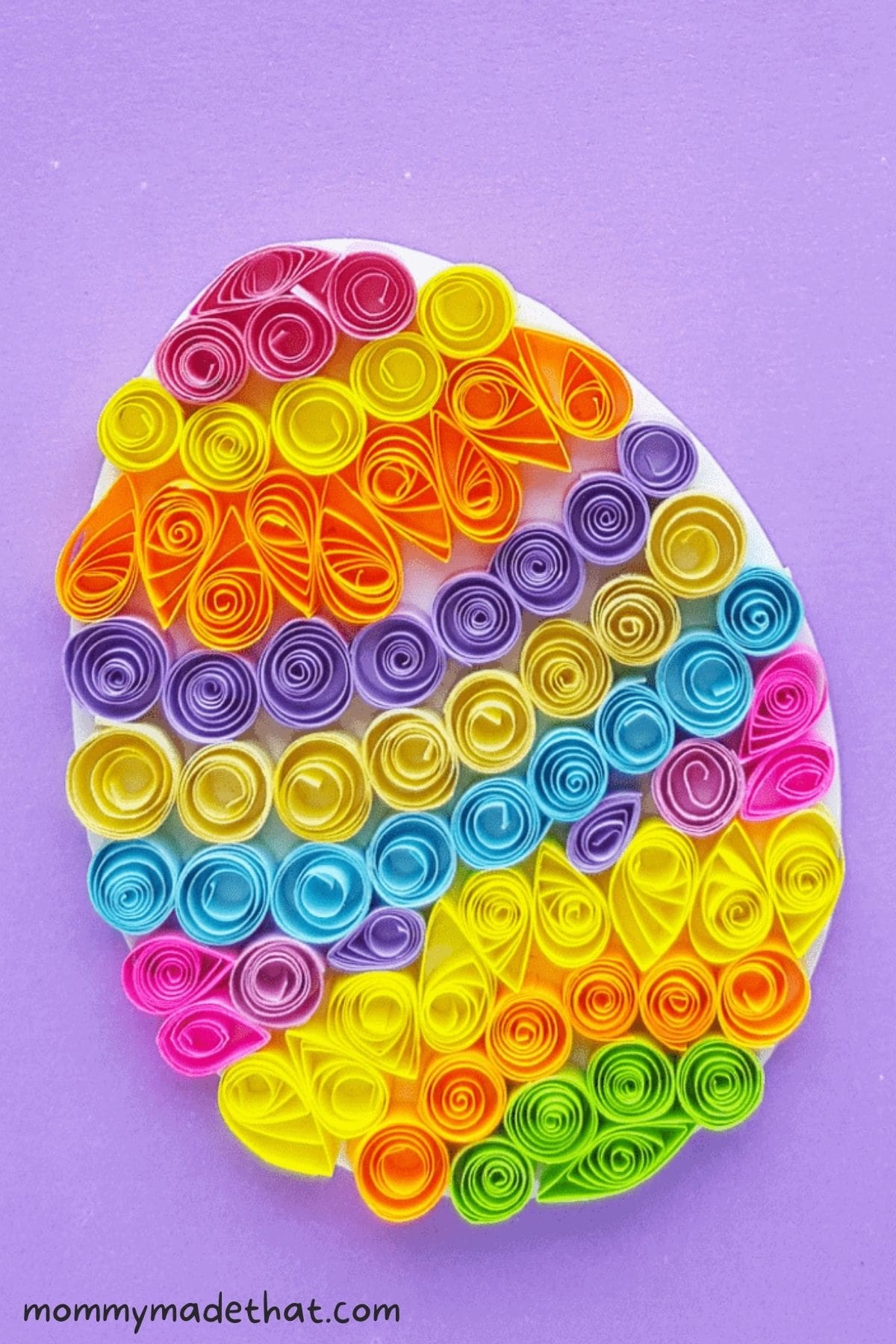 A spring craft idea for older children is this quilled Easter egg craft.
It's great for honing in on fine motor skills.
The kids make thin strips of colored paper and roll them into pretty designs and shapes to form a pretty decorated Easter egg.
This is an art project they'll be so proud of once it's finished.
Felt Bumble Bee Craft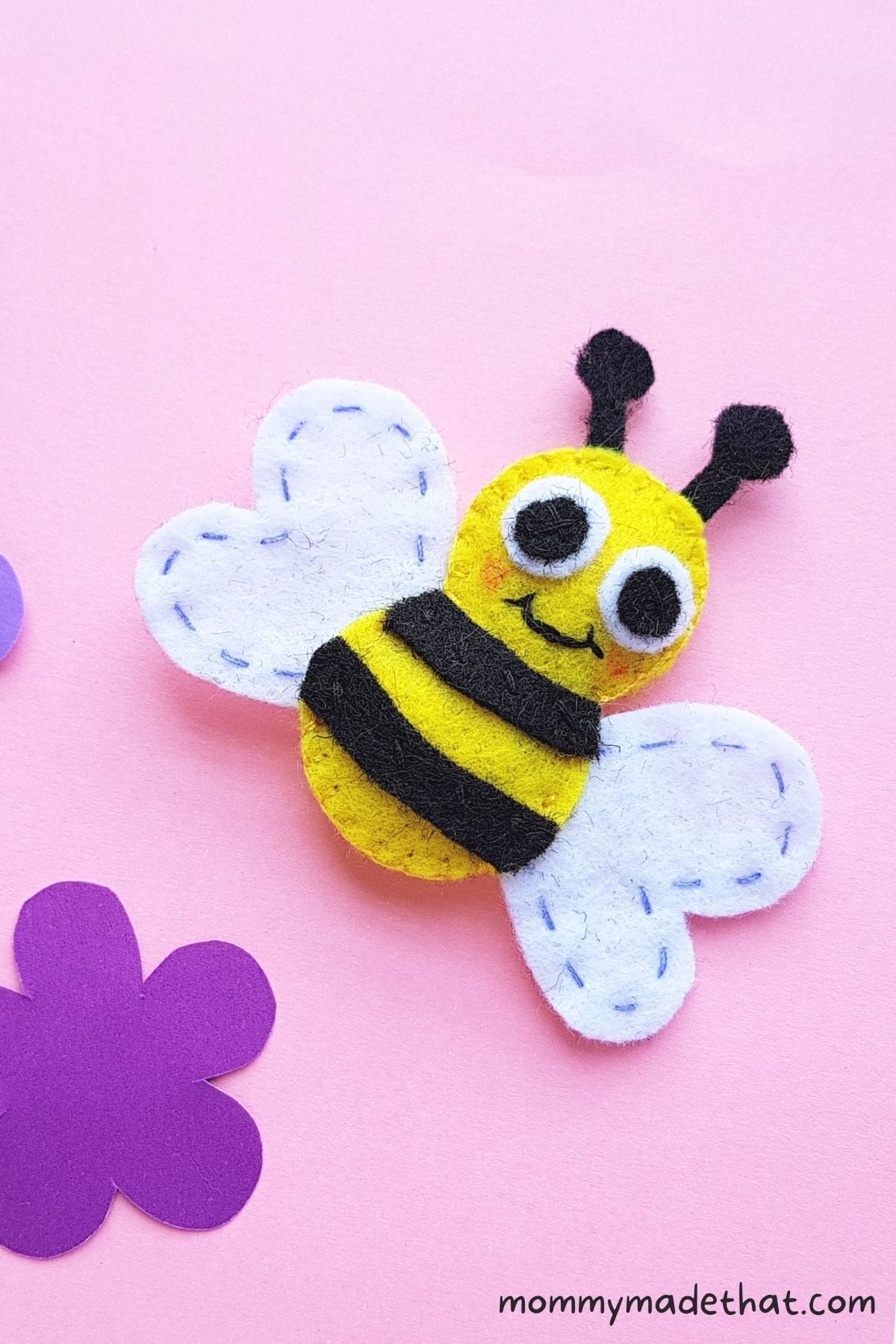 We love some sewing craft project ideas too!
Another fun insect craft is this adorable felt bumble bee craft.
It's perfect for older kids who are learning to sew!
With a few pieces of felt you can make a cute little bee plush and give as a gift or use as a key chain!