The Best Bumble Bee Crafts Kids Will Love
Looking for some cute bumble bee craft ideas? We found some of the cutest bee crafts around the web and gathered them all right here for you.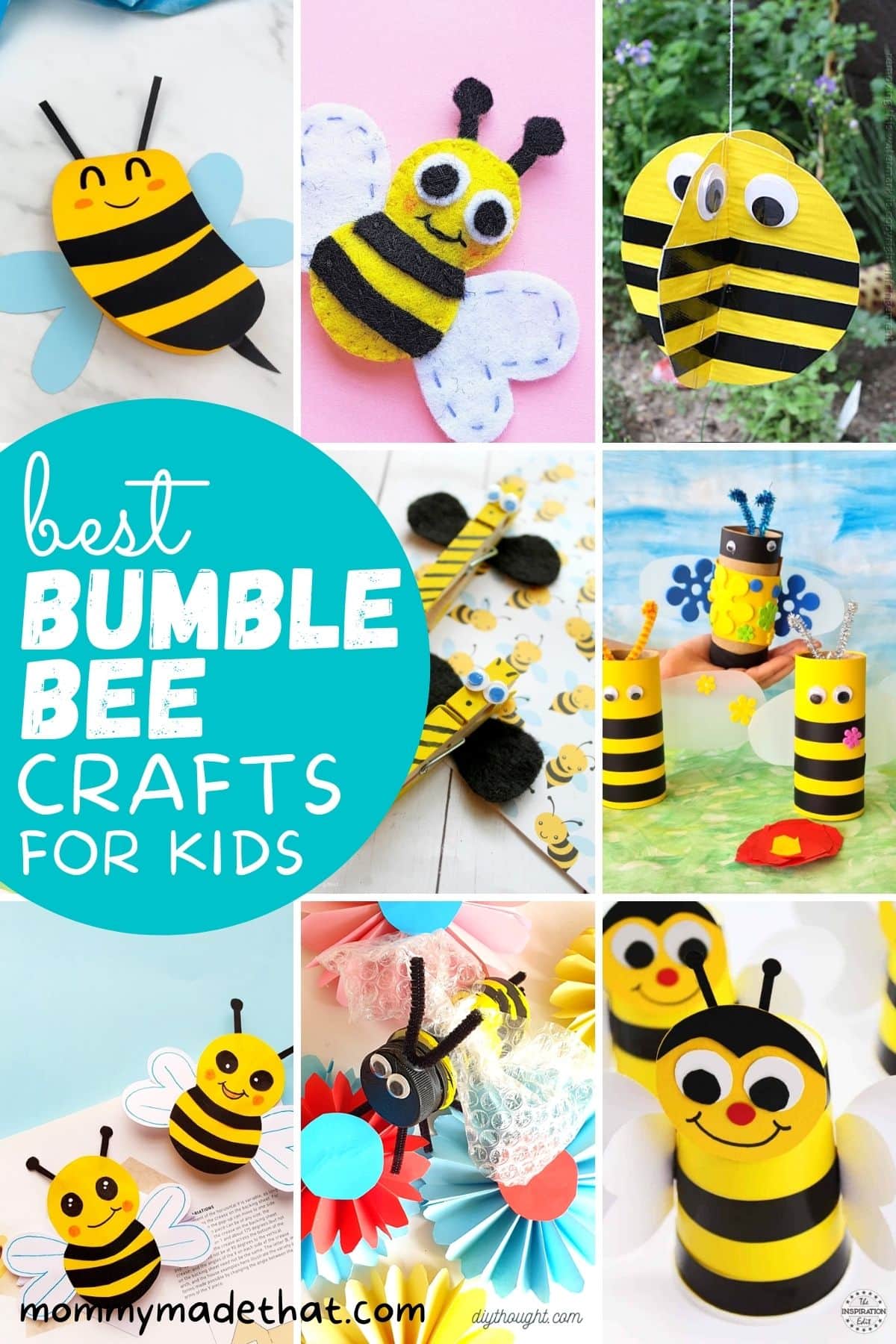 With spring in full swing now, we are whipping up lots of fun spring crafts for kids.
Bumble bees are one of the most popular bug crafts for kids. And there are endless possibilities for what you can create.
From bumble bee bookmarks to toilet paper roll bees, there's a bumble bee craft project for everyone.
So grab your supplies and let's get started!
Bumble Bee Corner Bookmark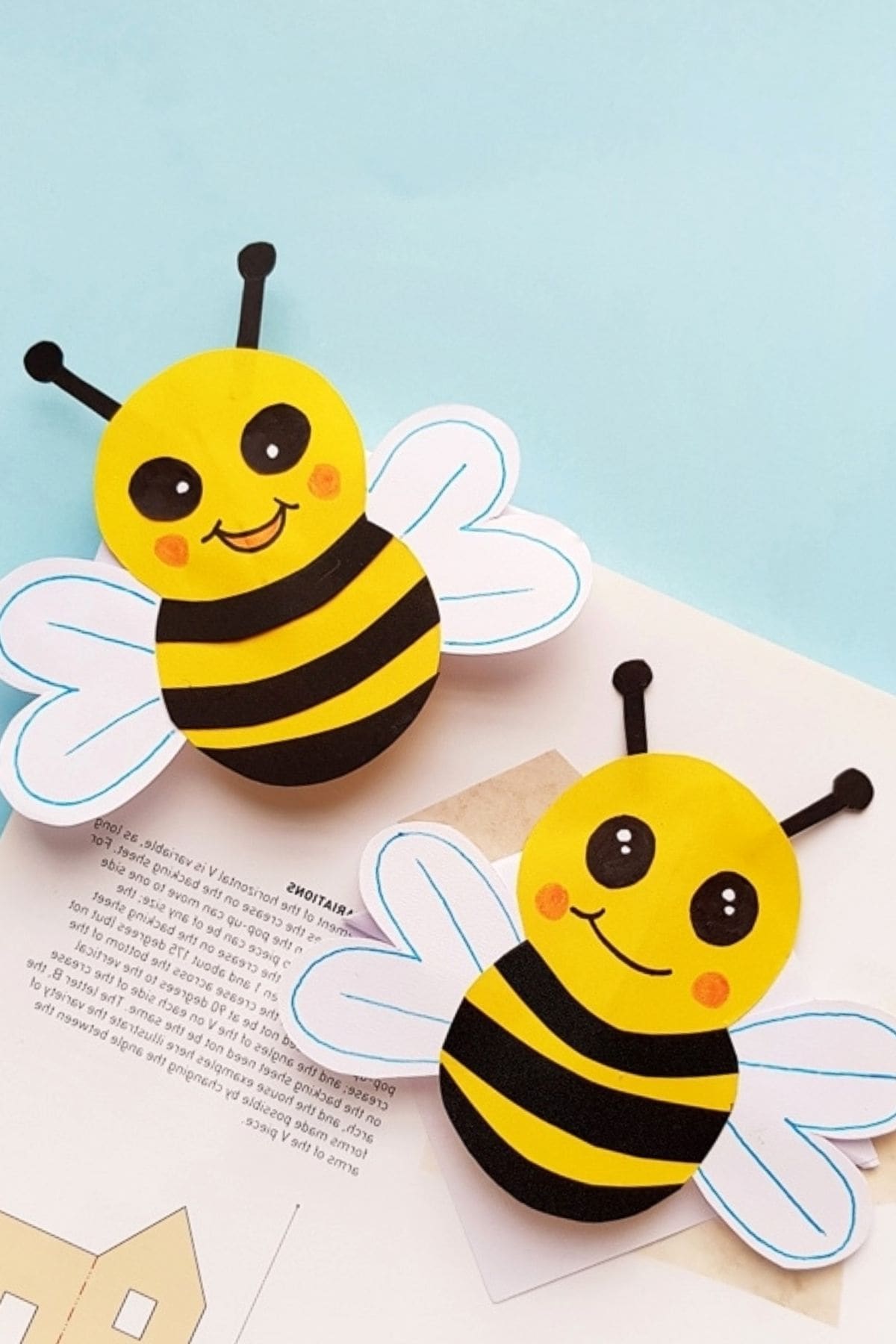 If your looking for some fun paper bee crafts, this one is perfect!
These little bumble bee's are made just from craft paper.
This cute bumble bee corner bookmark is a cute and easy bee craft made from just paper.
After all DIY bookmarks are a great way to encourage a bit of summer reading.
Make sure to grab the bee template that comes with it!
Felt Bumble Bee Plush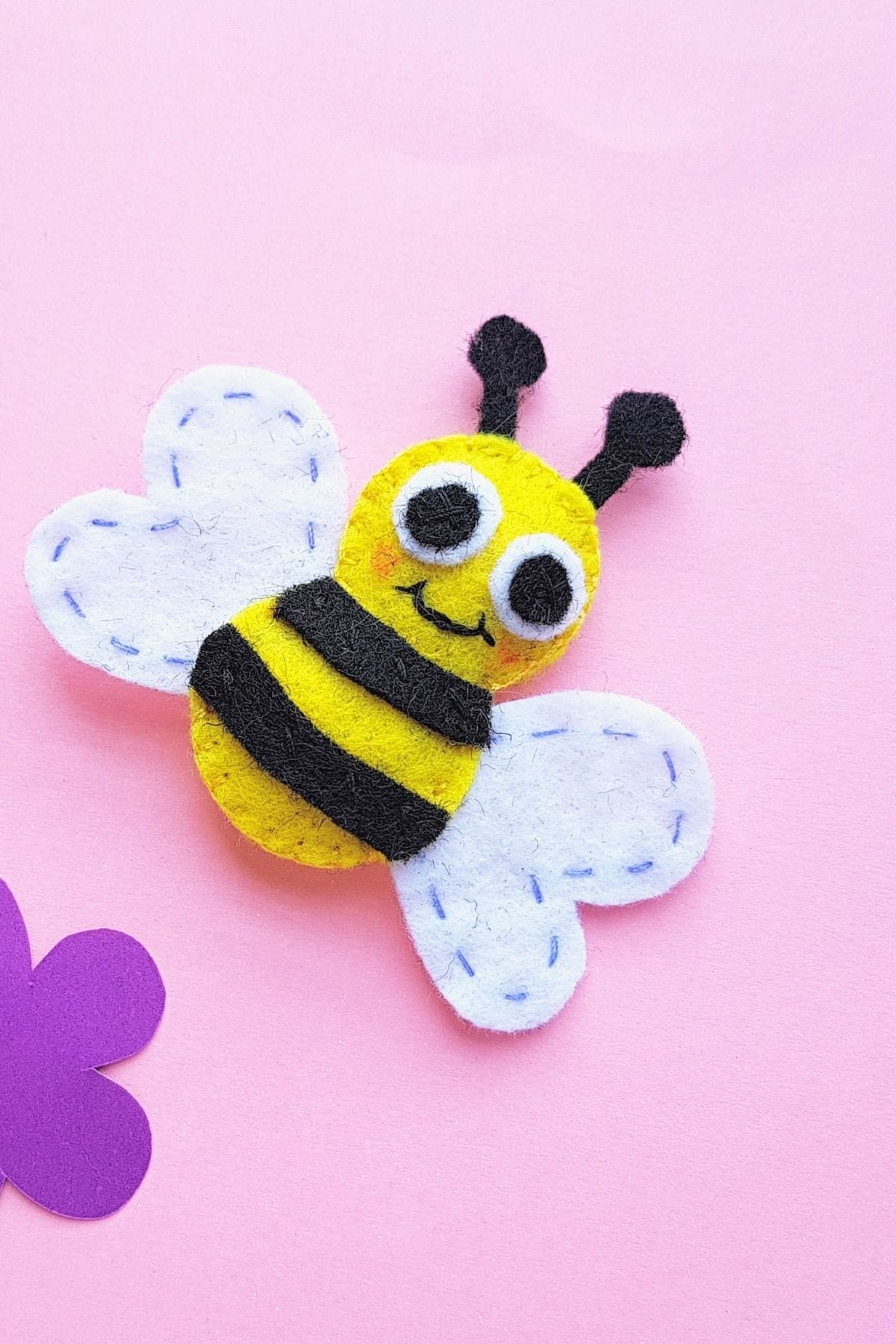 This cute felt bumble bee craft is perfect for those learning some beginning sewing.
You can use the bee template to cut out all your pieces of the bee from felt.
You can use it as a cute toy, a holiday ornament or turn it into a bee keychain!
Printable Bumble Bee Craft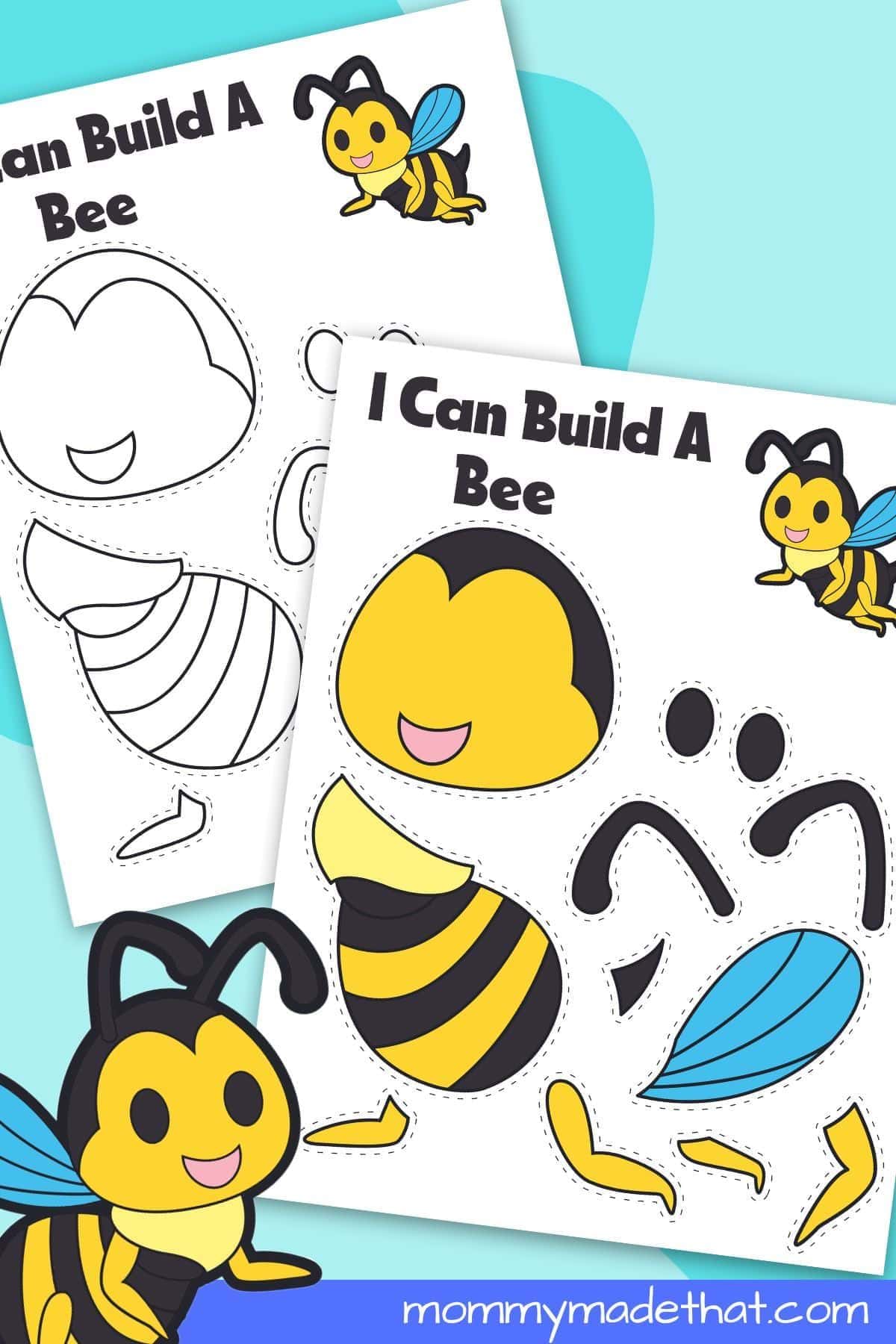 This adorable printable bee craft is a fun cut and paste craft where all you have to do is cut out the free printable, and piece it back together to create a fun lively bee.
Egg Carton Bees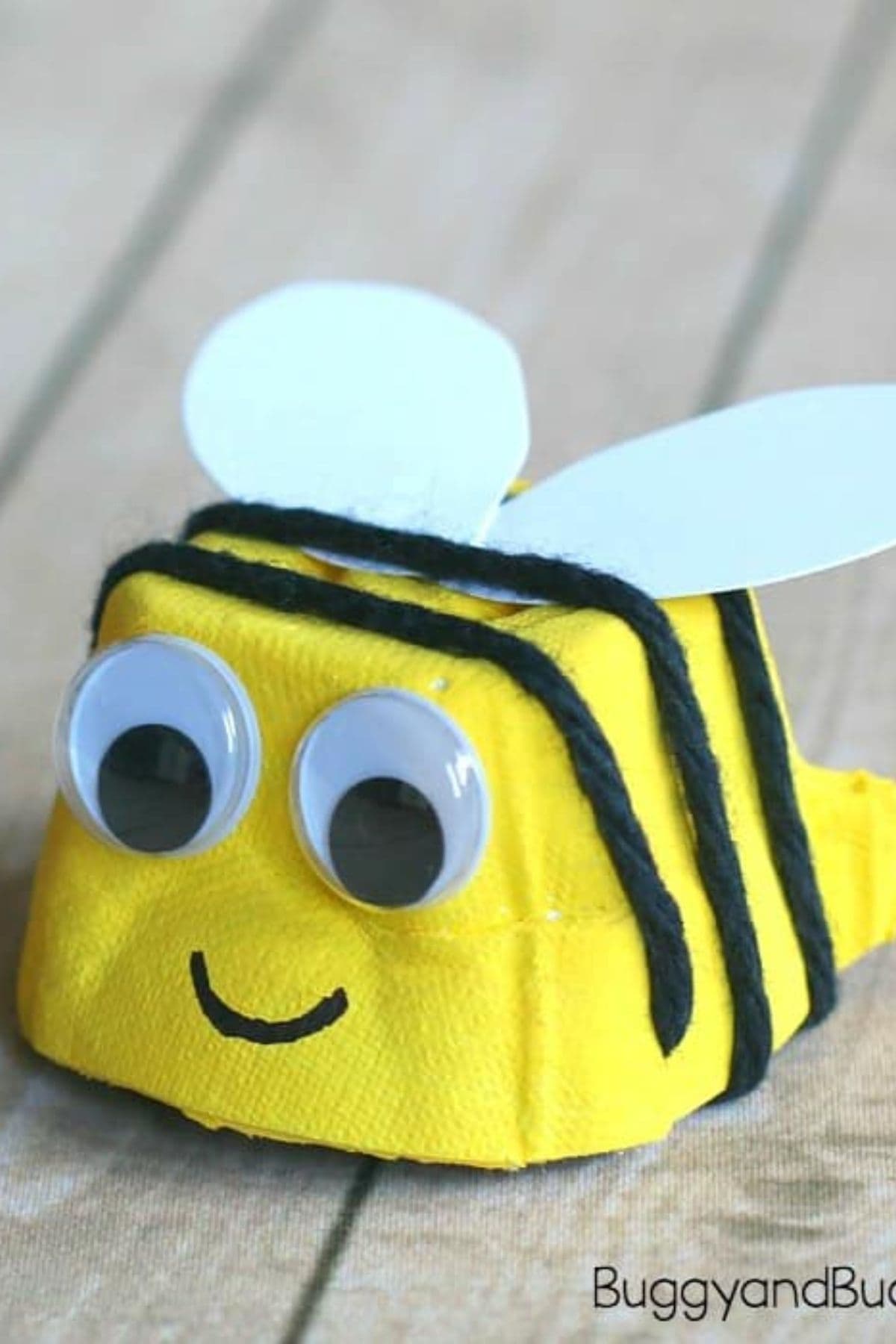 How about an adorable bee made from recycling materials?
You can whip up this bee from an egg carton container!
It's a great way to create with out adding additional trash and waste.
Just cut out a section of the egg carton, paint it yellow and add the details and black stripes!
Rocking Bumble Bee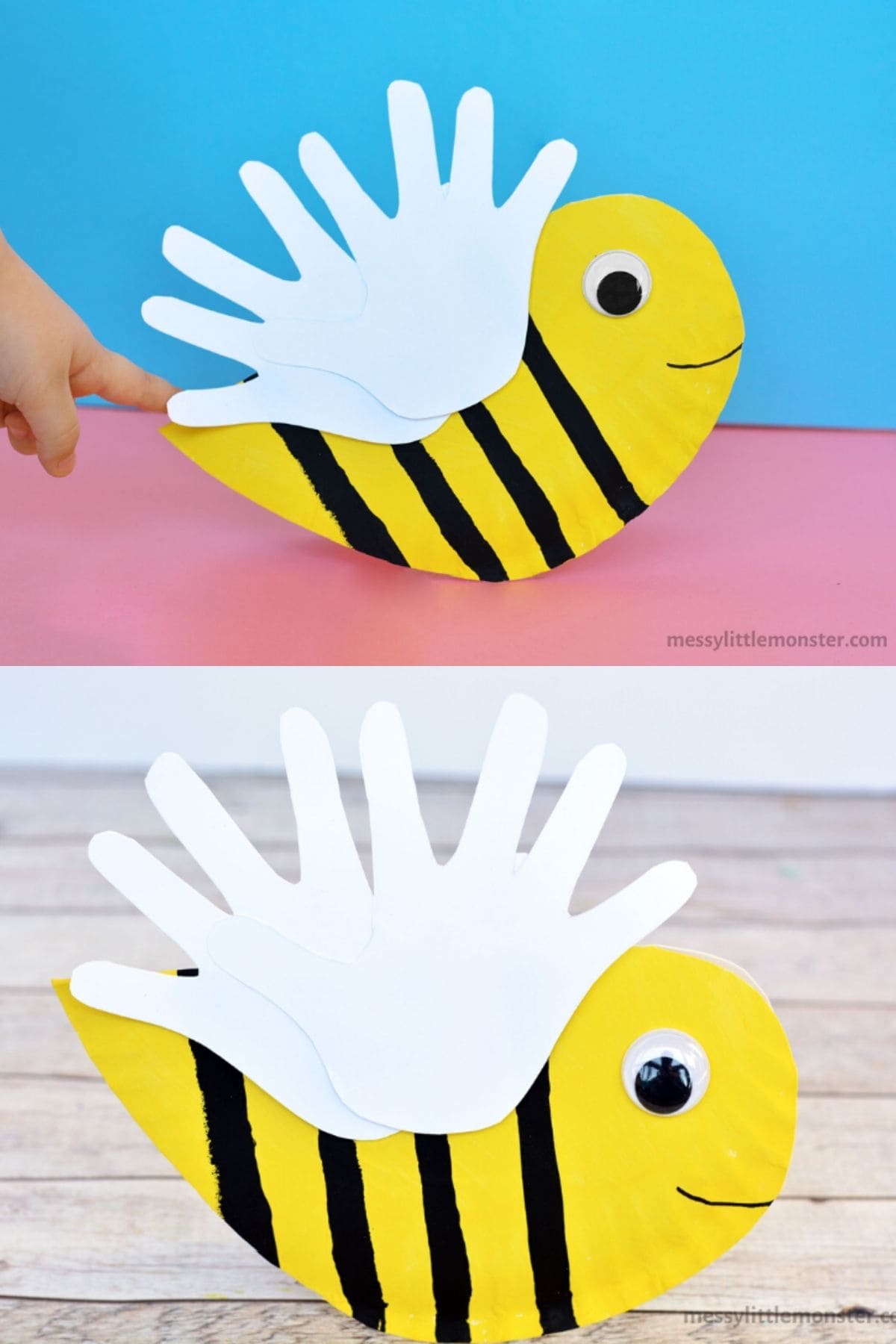 You can make a rocking bumble bee from a paper plate.
Paint a paper plate yellow and black and fold in half. Add the details and a set of big white wings!
I love how they used handprints to create the little wings for this busy little bee.
Popsicle Stick Bumble Bee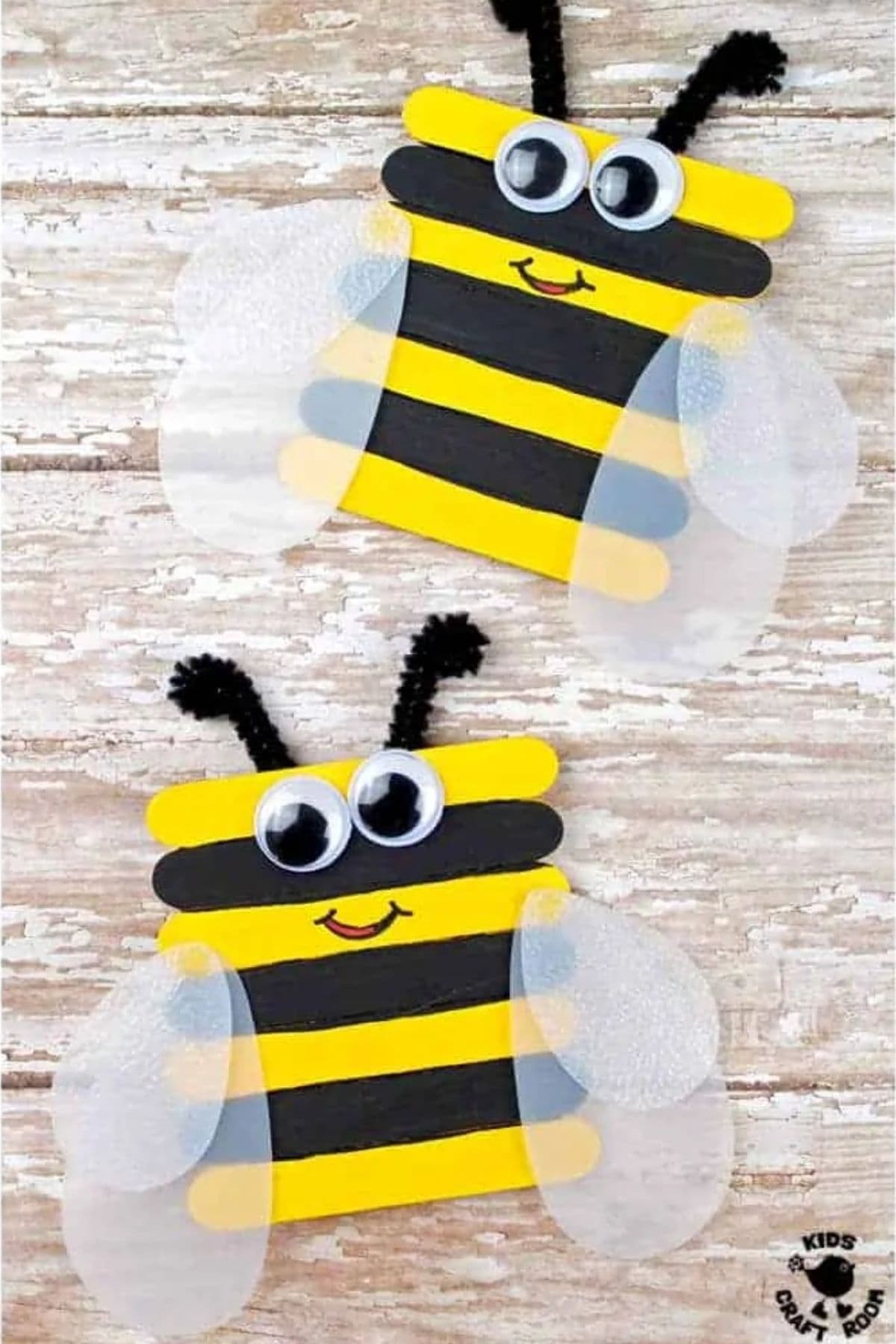 This popsicle stick bumble bee craft is a cute way to make a bee!
Paint several sticks black and yellow paint and glue them all together.
Then add a set of big googly eyes and some wings, some pipe cleaners for antenna's and a pair of pretty wings and you've got a cute bee craft idea!
Handprint Bumble Bee Craft
This adorable bee craft is made from your child's handprints!
So if you're looking for some cute bee crafts for preschoolers, this is a great one!
We love a fun handprint craft. And this handprint bee craft is too cute.
You can use the free printable template included plus some construction paper to create this cute bumble bee craft with your child's handprints!
Toilet Paper Roll Bee Craft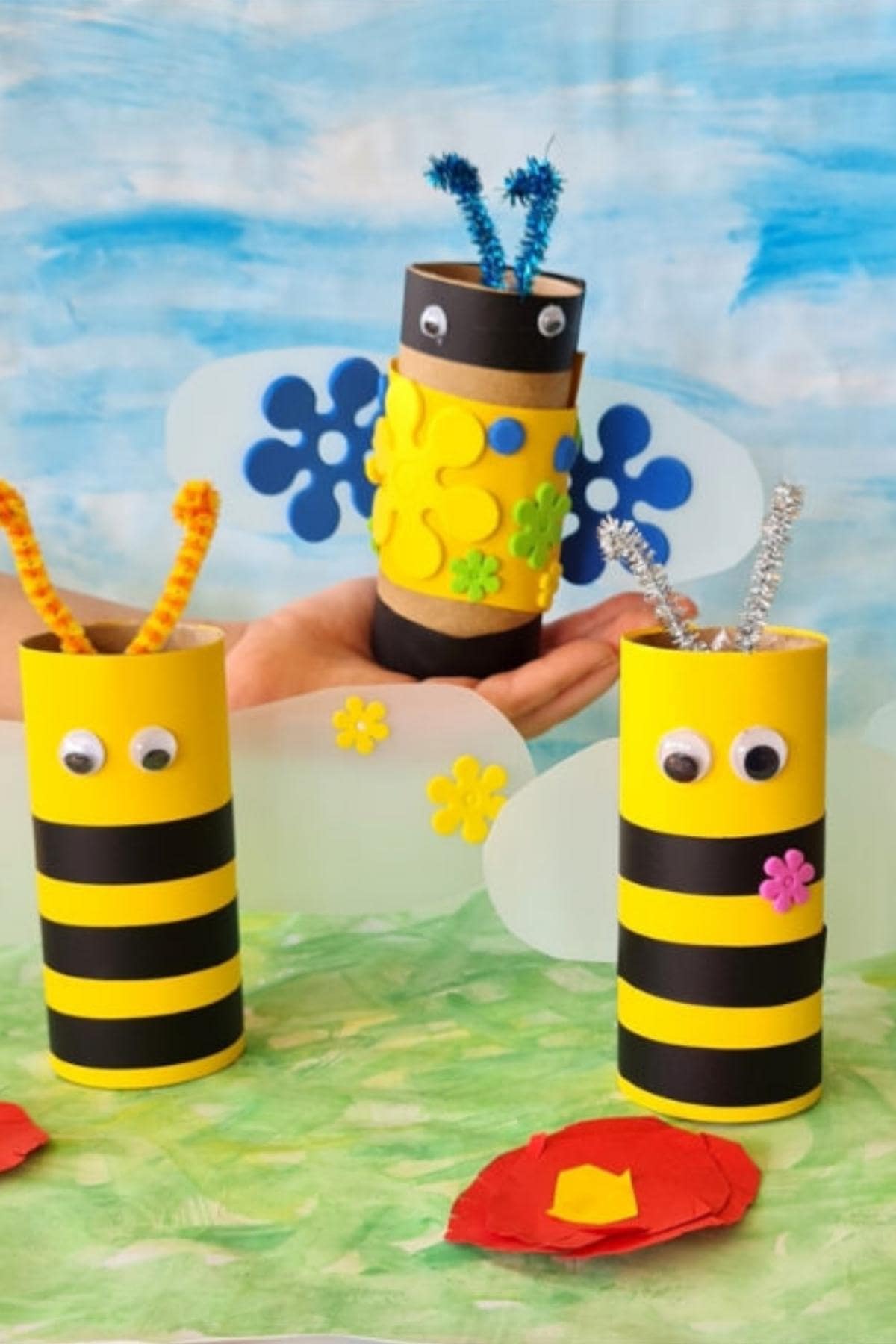 This adorable bee craft is so simple, but look how much fun those bumble bees come out!
Using some toilet paper rolls and construction paper, you can create your own little swarm of bees.
It's a fun craft your kids will love to make themselves.
Make sure to read the full tutorial on making your own toilet paper roll bees.
Recycled Material Bee Craft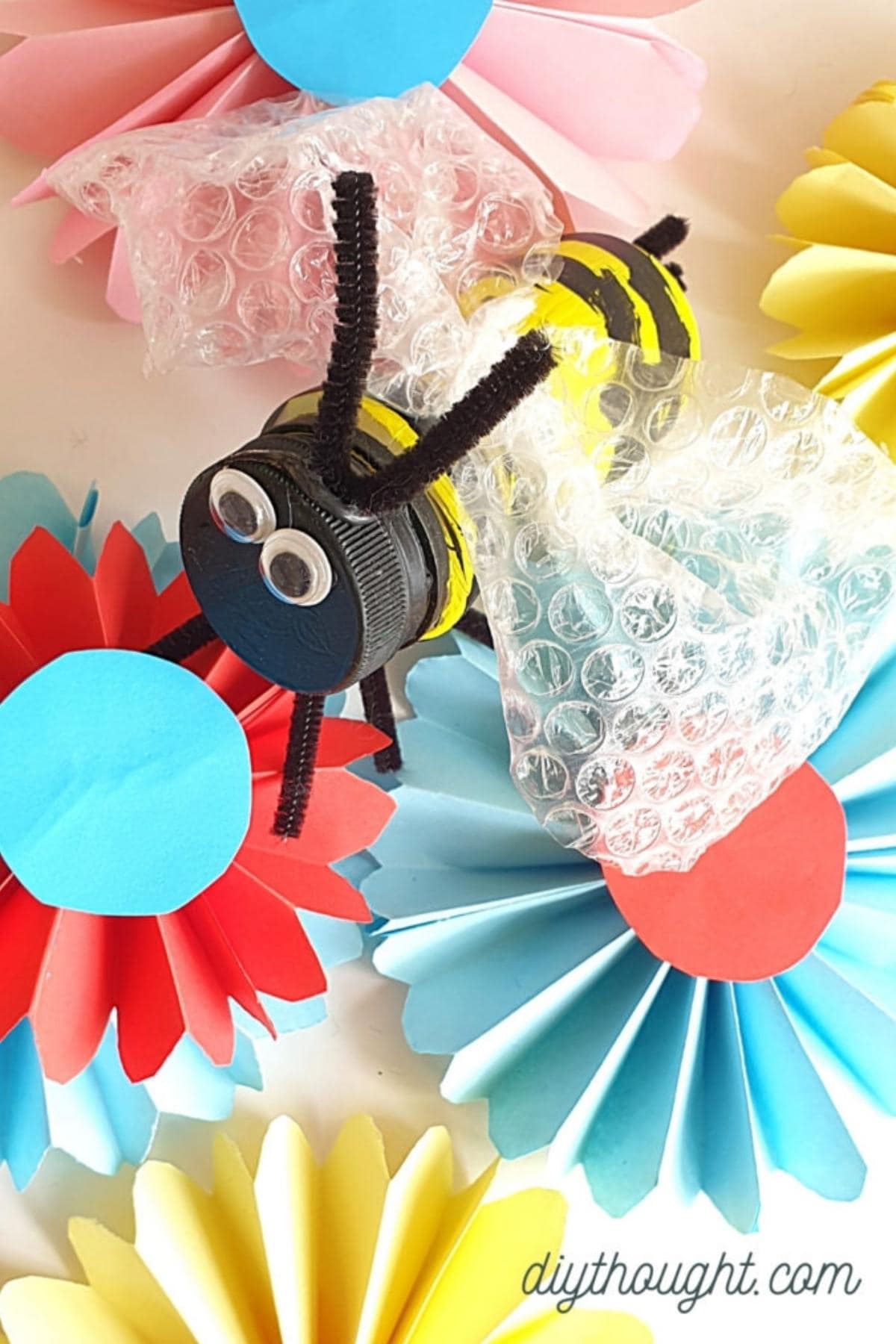 This fun little bee craft is made from recycled materials, like an old plastic bottle and left over bubble wrap!
Kids would love making their own recycled bottle bee craft.
And you probably already have many of the materials already at home to make one!
The possibilities are endless with a little creativity.
Twirling Bumble Bees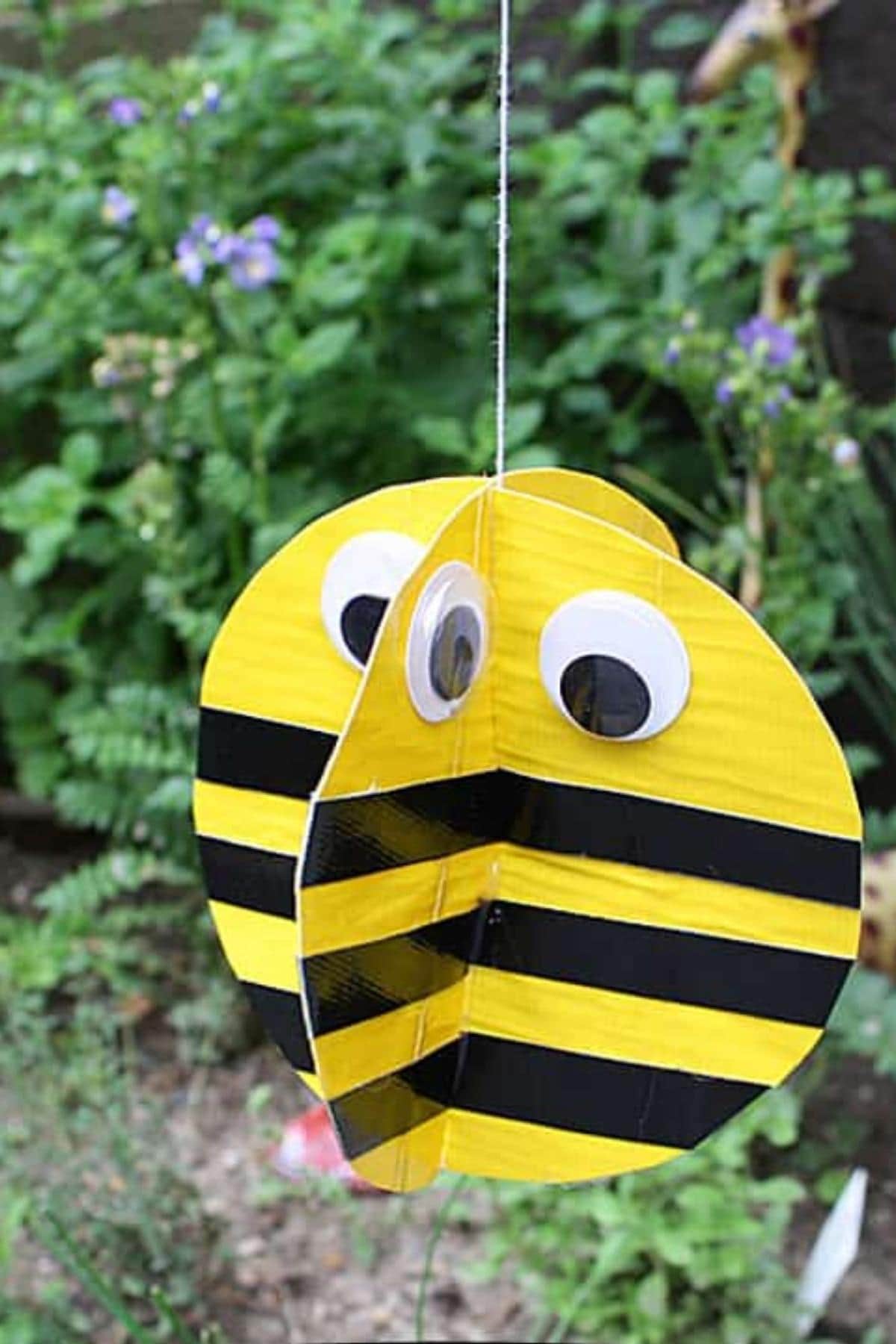 Ok this is just such a cute idea.
This twirling bumble bee craft is not only a fun craft, but also a cute decoration for the garden!
They'll have fun making the bee and even more fun watching it twirl around.
Paper Cup Bumble Bees
These cute little bumble bees are made from plastic cups!
These little bees are super cute, make a great kids craft and would be fabulous for a bee themed party as decor.
Make sure to grab the free template and make your own cute little plastic cup bumble bees.
Clothes Pin Bees
If you've got some clothes pins lying around, you could whip up some of these fun clothes pin bees with the kids!
They'll super cute and would make great magnets or to use for pinning up kids art work.
Bee Card Craft for Kids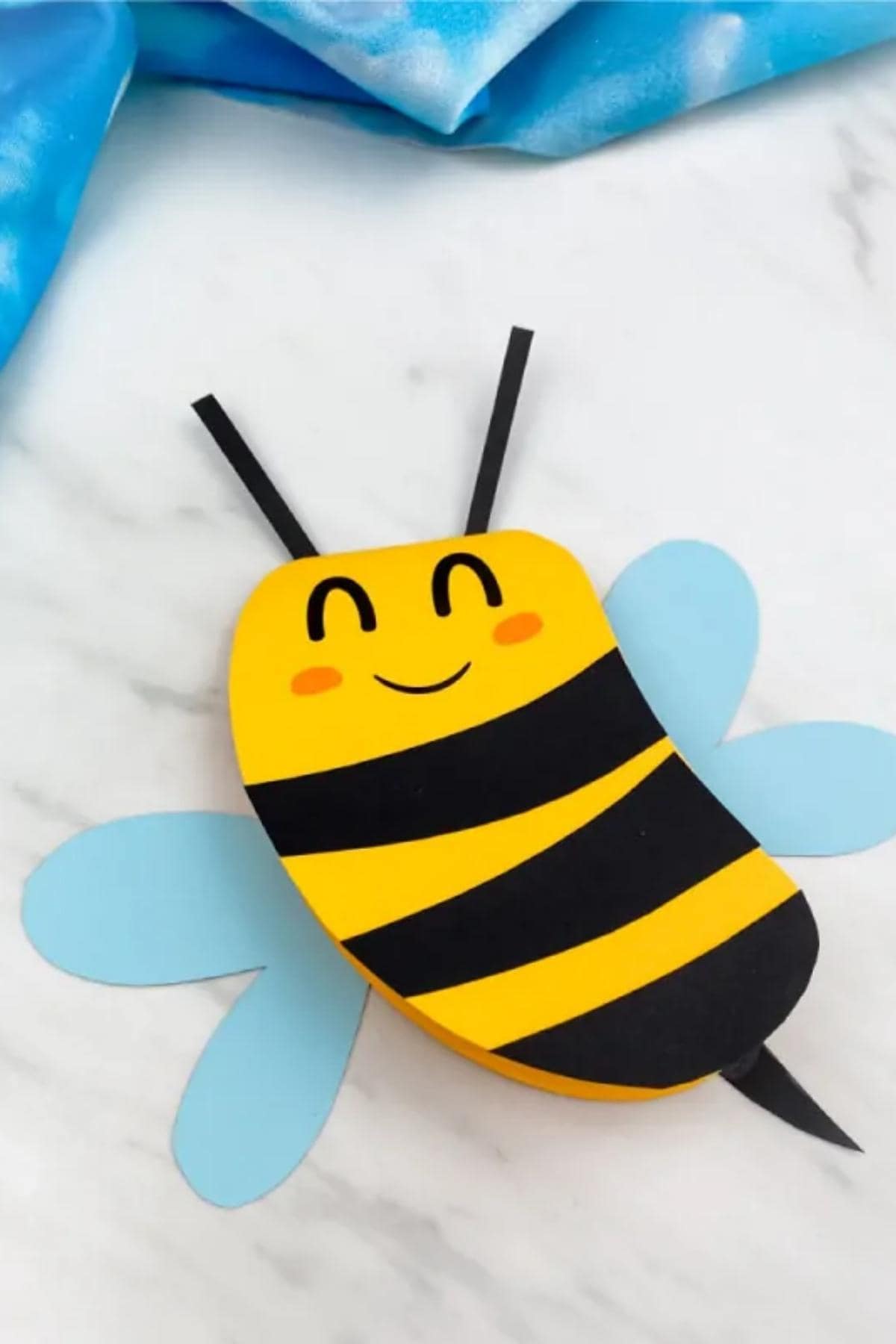 These cute DIY bumble bee cards are an adorable craft that doubles as a cute card to give during the spring time.
These kinds of crafts are great as they also serve a purpose, which makes it even more rewarding for the kids making the bee crafts.
They can then practice writing skills inside the card, and get that good feeling of brightening up someone's day with a homemade card.