Cutest Ladybug Crafts for Kids of All Ages
Looking for some fun ladybug crafts? We've found some of the best ones right here! You're sure to find a lovely ladybug craft you can make today!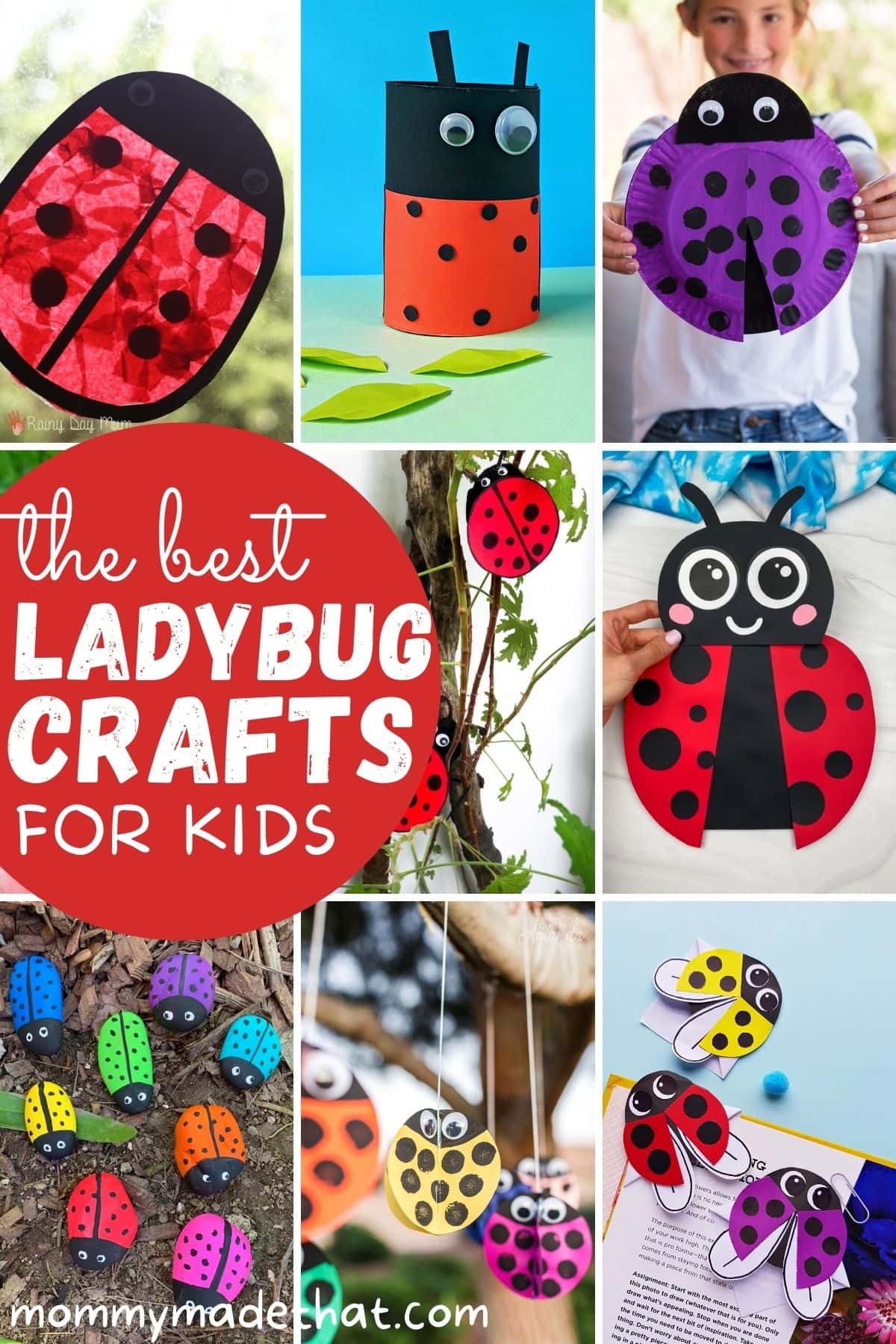 It's springtime and that means we've been having tons of fun with various spring crafts.
We especially have been loving some fun kid's bug crafts!
And today, we are focusing on these adorable ladybug crafts!
From toilet paper roll crafts and paper plate crafts to more creative ones.
We love them all on this list. So when you're ready to make your very own ladybug craft, try one of these!
Ladybug Bookmarks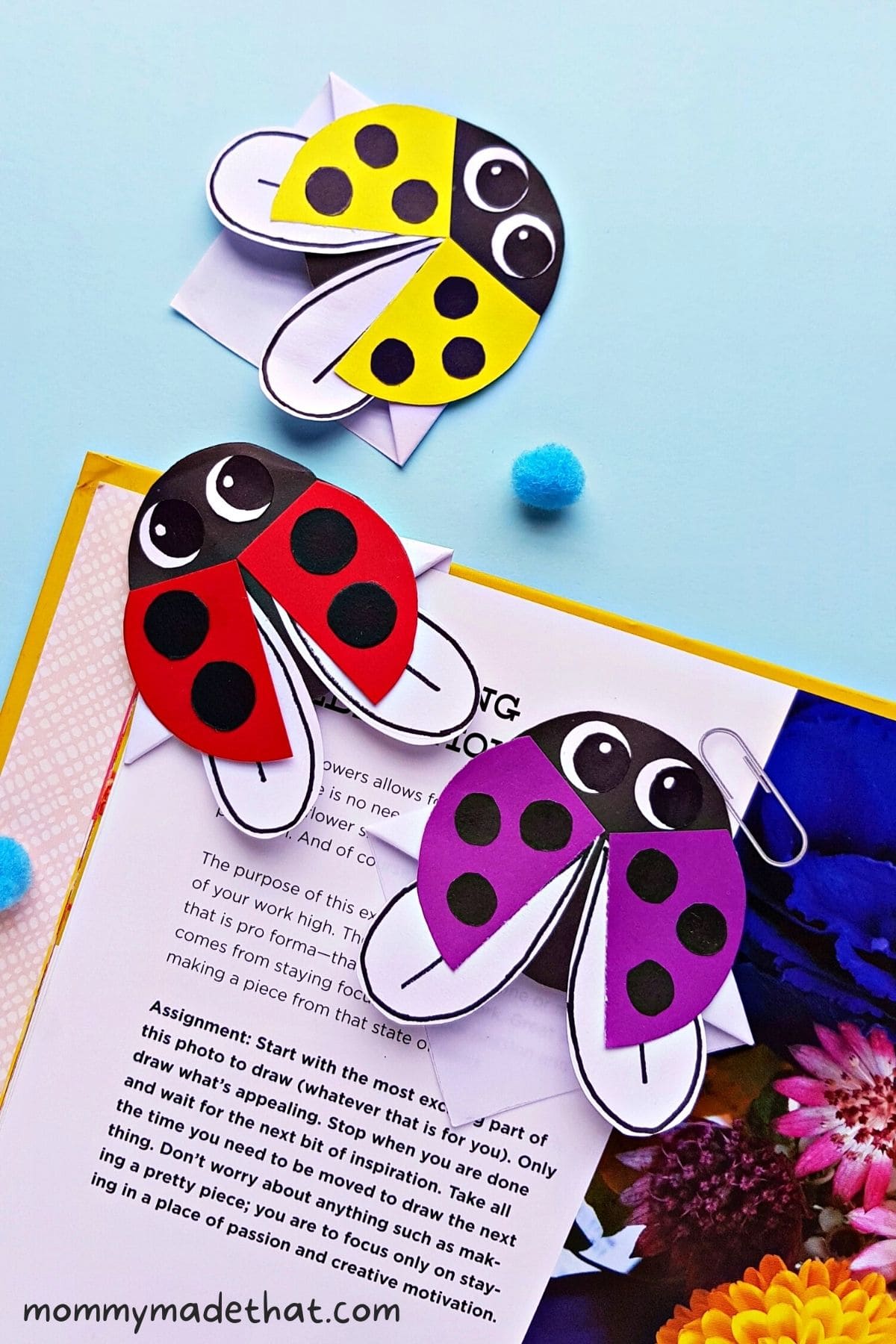 These ladybug corner bookmarks are a cute and fun way to make both a fun ladybug craft, and encourage a little summer reading!
DIY Bookmarks are fabulous summer crafts, and this one is surprisingly easy to make using the free ladybug template.
Toilet Paper Roll Ladybug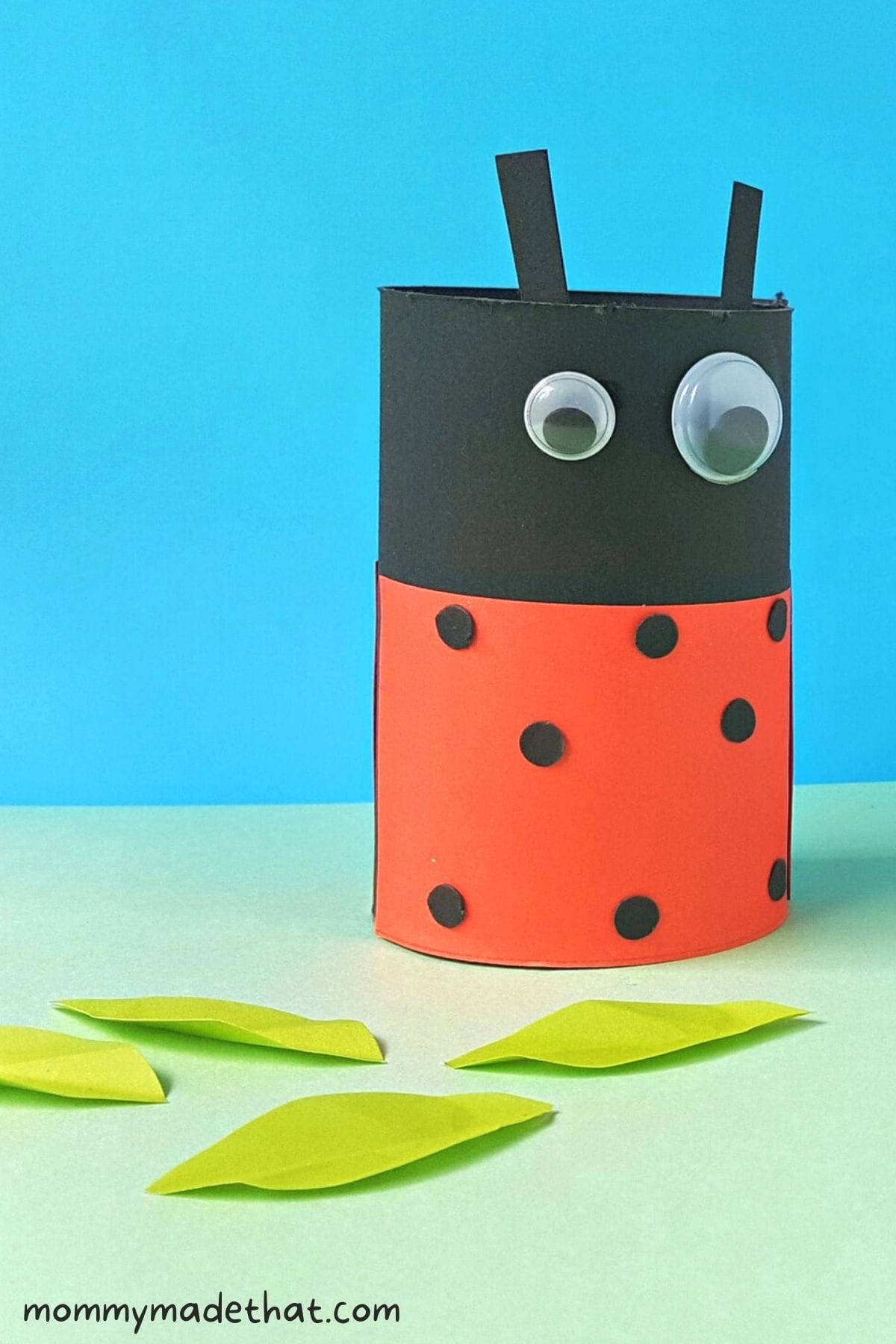 This toilet paper roll ladybug craft is perfect for younger kids and preschoolers and kindergartners.
The bright colors and black dots are easy to assemble onto the toilet paper rolls, and the uneven googly eyes make a sweet addition to the little bugger.
Painted Ladybug Rocks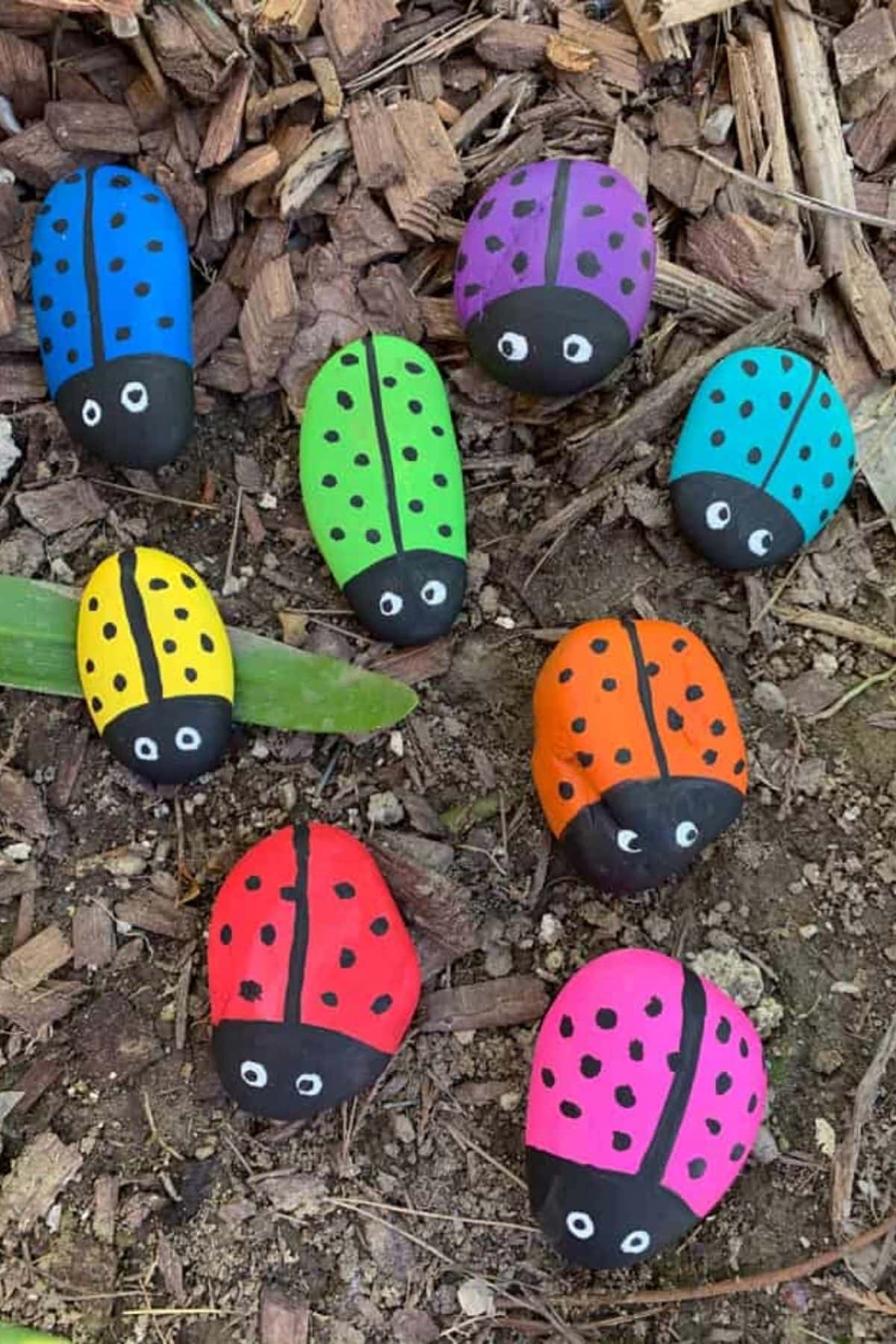 Have you seen anything cuter than these sweet little painted ladybug rocks.
This makes both a fun kid's activity and craft! Have the kids hunt for some nice big rocks to paint.
And then they get to paint them like ladybugs!
Of course, you could paint all of them with red paint, or you can change it up like these and go for a bung of different colors to decorate the garden.
Paper Plate Ladybugs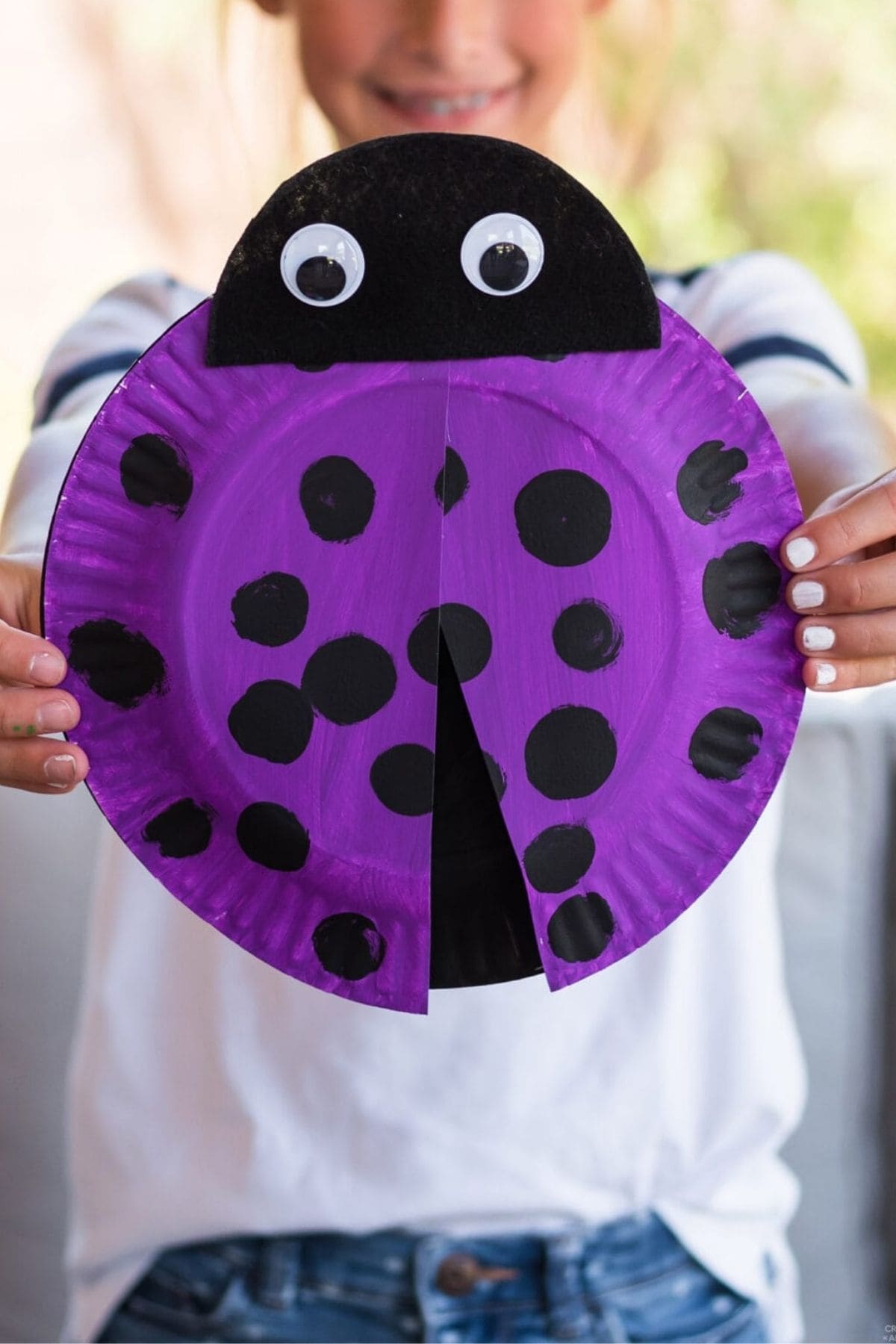 This paper plate ladybug craft is perfect for your younger kids.
It's surprisingly simple to make, but they look fantastic! The body and wings are both made from paper plates!
Simply cut and paint and you've got some creative ladybugs in no time at all.
Twirling Ladybugs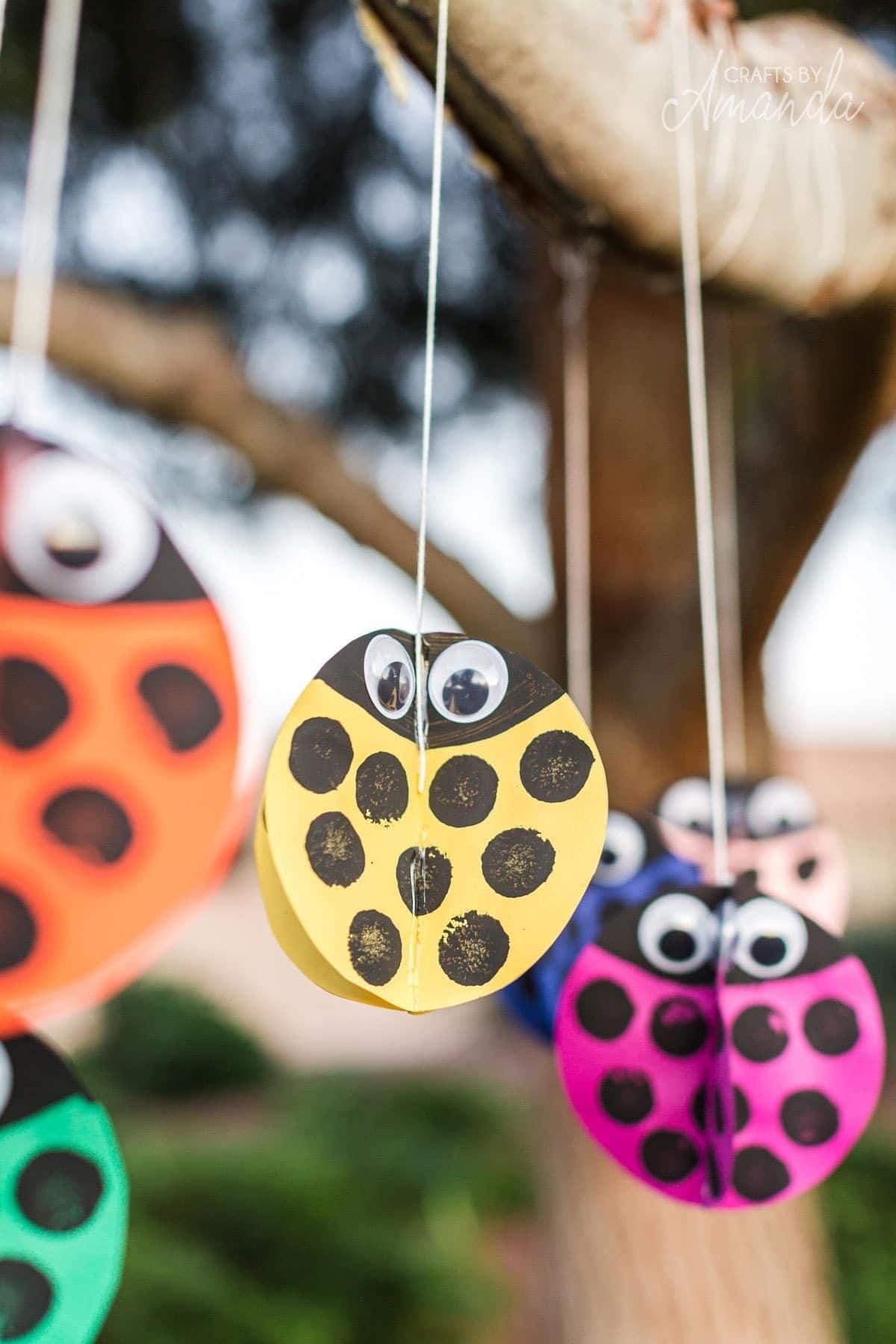 These twirling ladybugs look amazing in the tree together!
The cool thing about this ladybug craft is that they make fun twirling wind catchers.
Kids will have so much fun watching them fly and dance in the yard.
Lovely Ladybugs Craft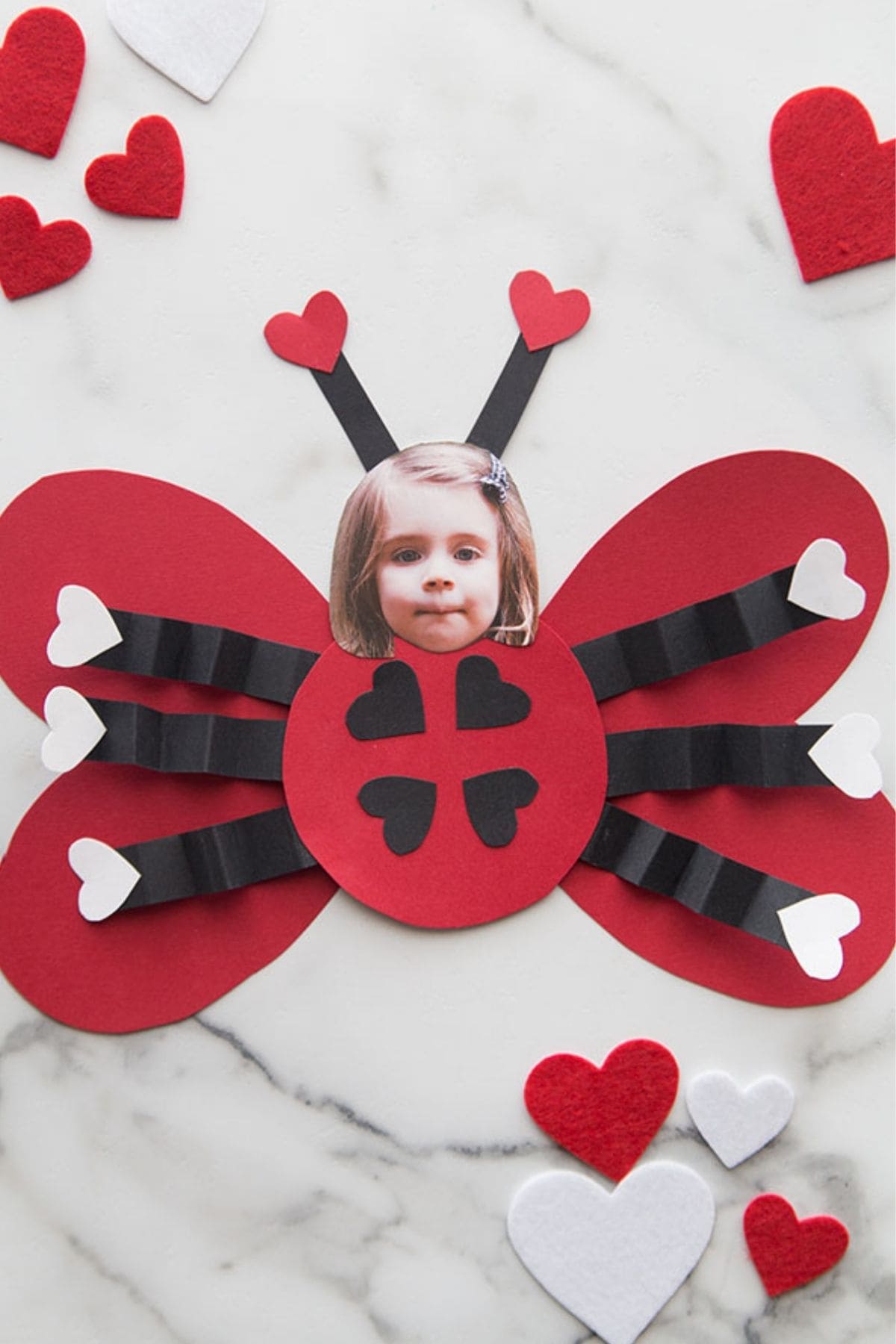 This creative valentines day ladybug craft adds a special personal touch to the craft.
This is one of the cutest ladybug crafts for kids! They'll love it because it even features their face!
Paper Roll Lady Bugs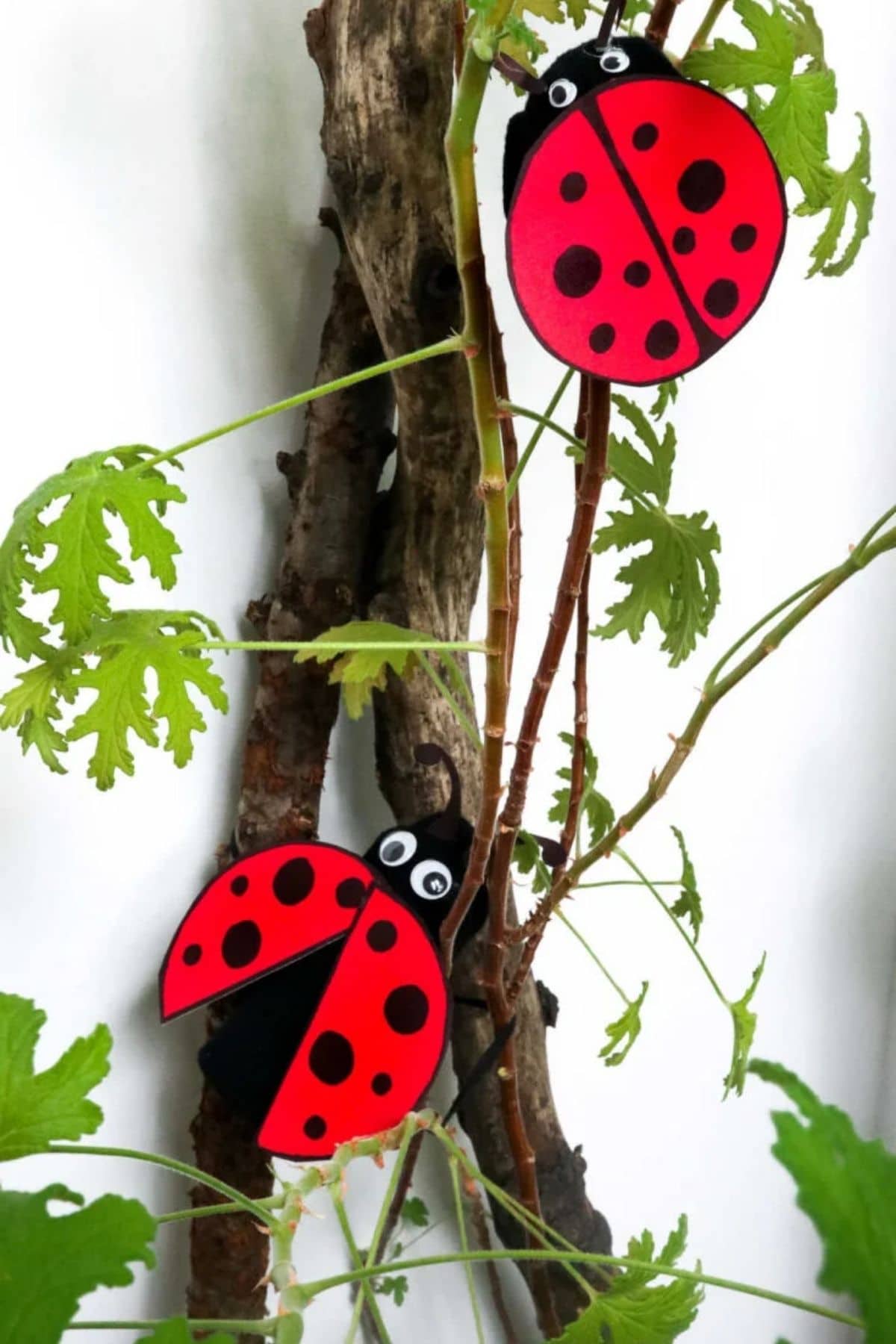 These paper roll ladybugs are another cute ladybug craft your kids will love to make!
The paper roll serves as their body. Which you can cover with an old black sock!
Then you kids can create big red wings out of construction paper or craft paper.
Recycled Ladybug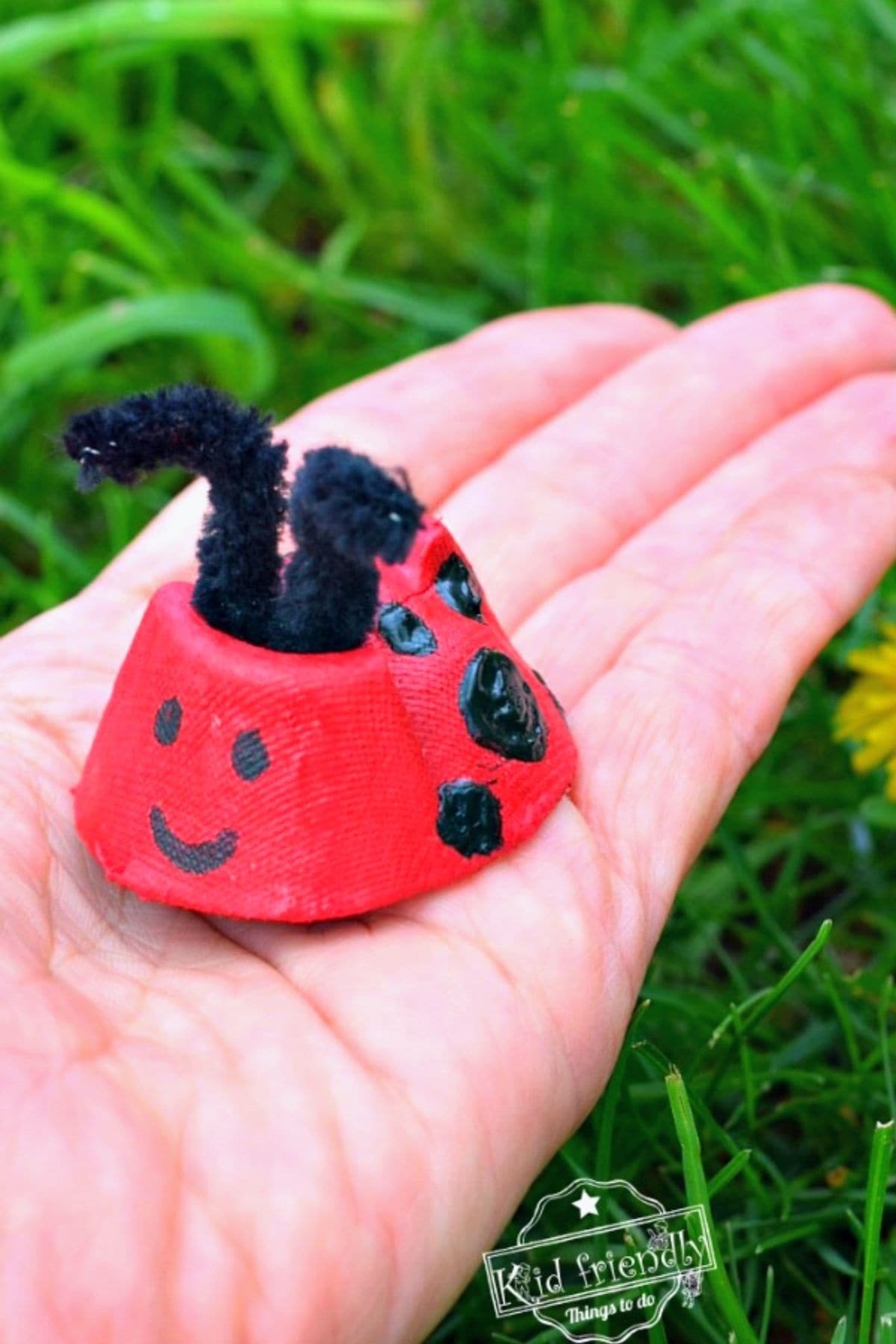 This recycled ladybug craft for kids is made from egg cartons!
You simply cut out one of the cups from the egg carton and paint it red!
Add some pipe cleaners and black spots and you've got a cute little ladybug.
Thumbprint Ladybugs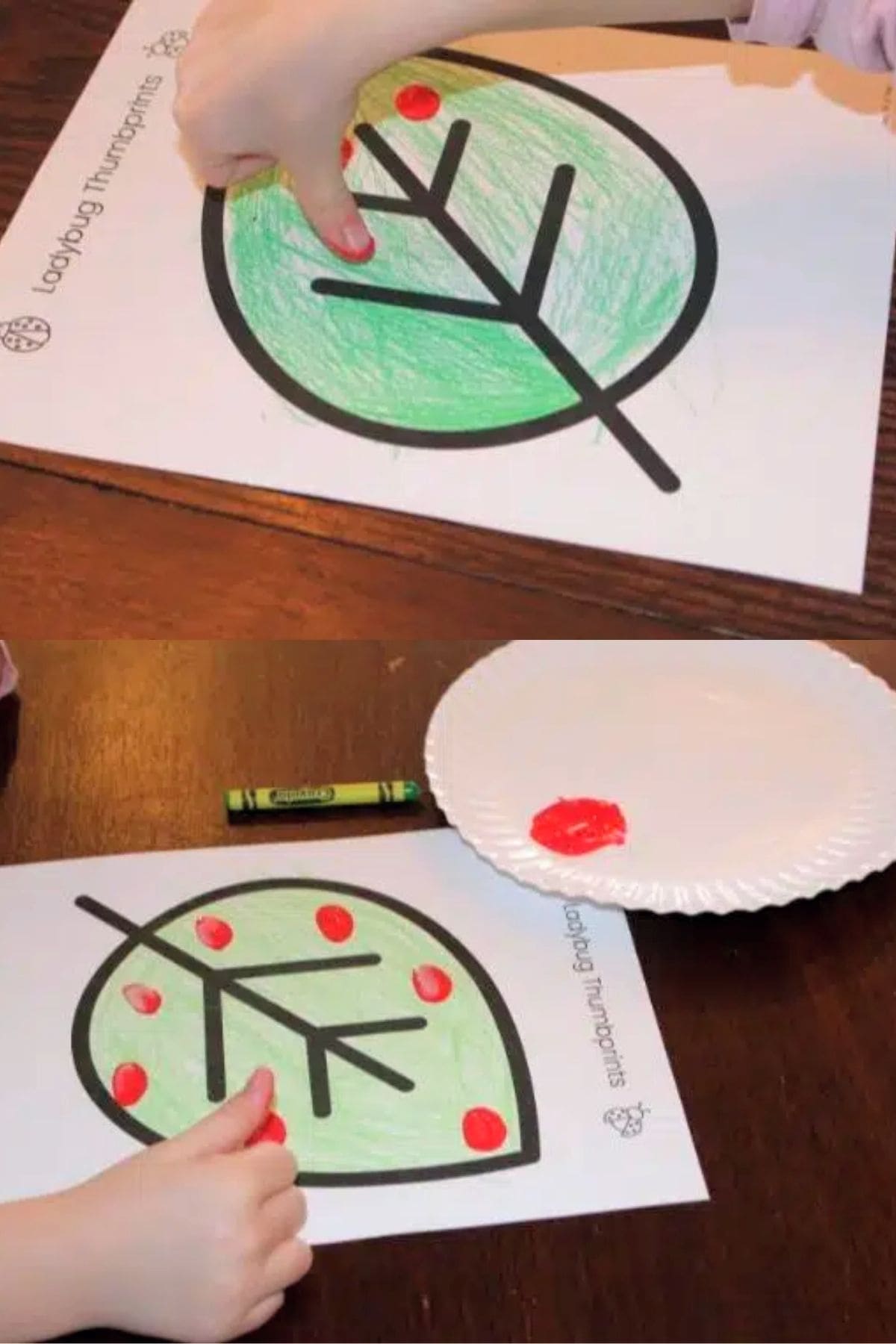 This cute little thumbprint ladybug activity is super easy and tons of fun for younger kids in preschool or kindergarten.
You can grab the free leaf template from the tutorial and let the kids color the leaves green with a crayon.
Then using red paint, they can make their own ladybugs from their thumbprints!
Paper Ladybug Craft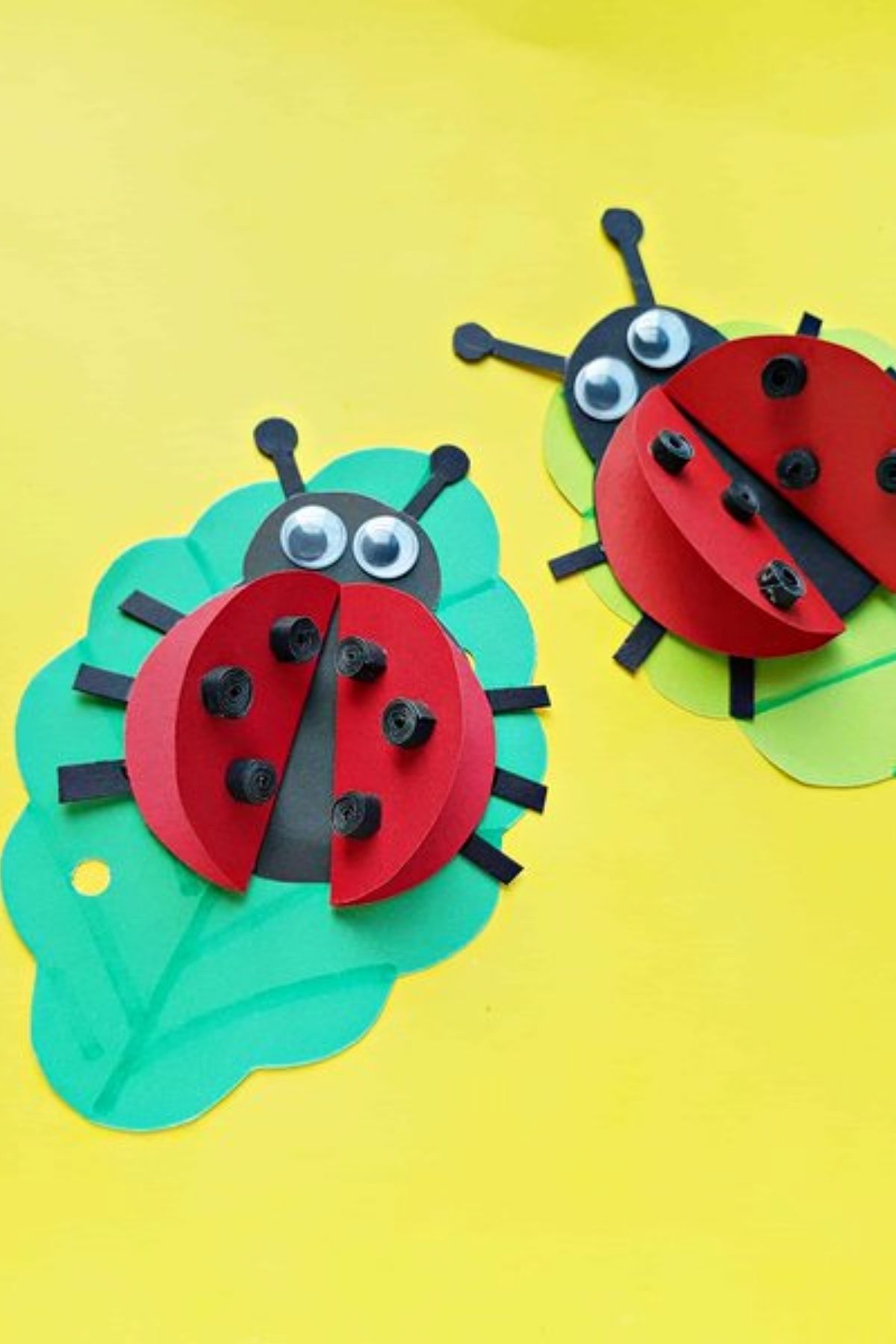 This adorable ladybug craft is great for preschoolers and kindergartners.
It's made with craft paper and a pair of googly eyes!
We have a special fondness for paper crafts like this one and this is one of our favorite ladybug crafts for kids!
Paper Bag Ladybug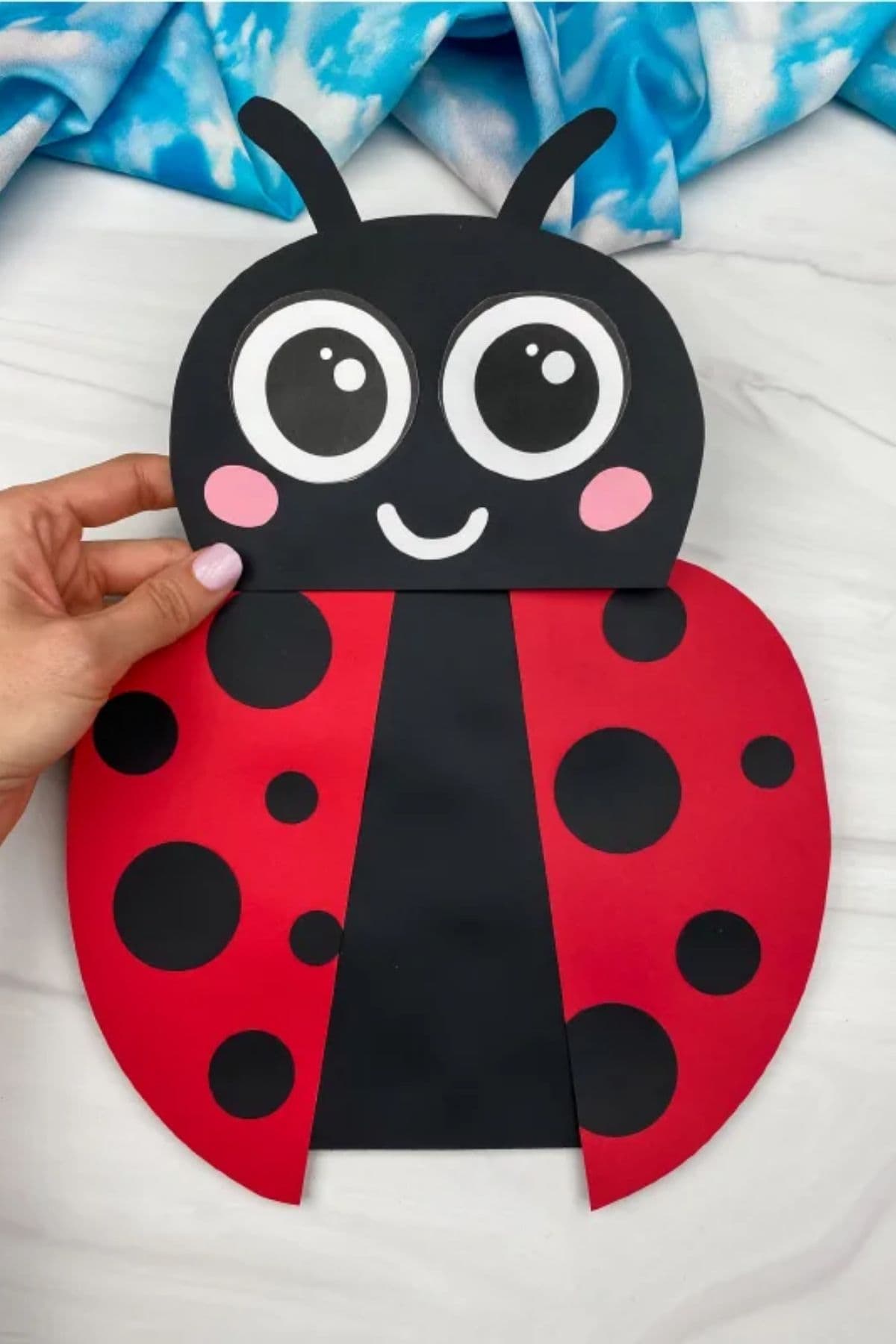 Another lovely ladybug craft is this paper bag ladybug.
They turn a brown paper bag into a fun ladybug puppet! Be sure to grab the free template before getting started!
Ladybug Suncatcher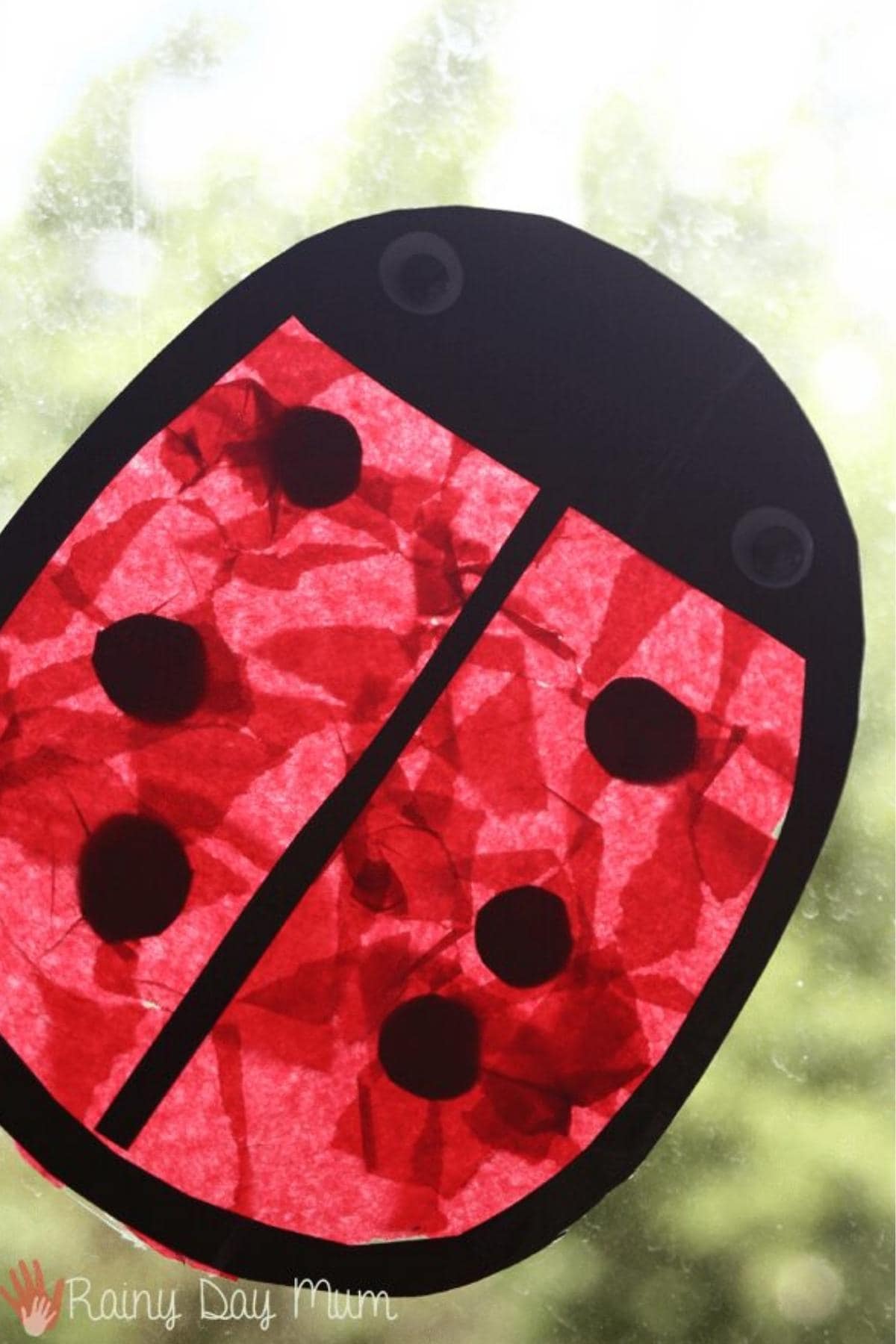 How about a ladybug suncatcher?
This bright and cheery craft is a wonderful way to celebrate spring!
Kids will love hanging them up in the window and watching the light dance out from the colorful bug.
Ladybug Cupcakeliner Craft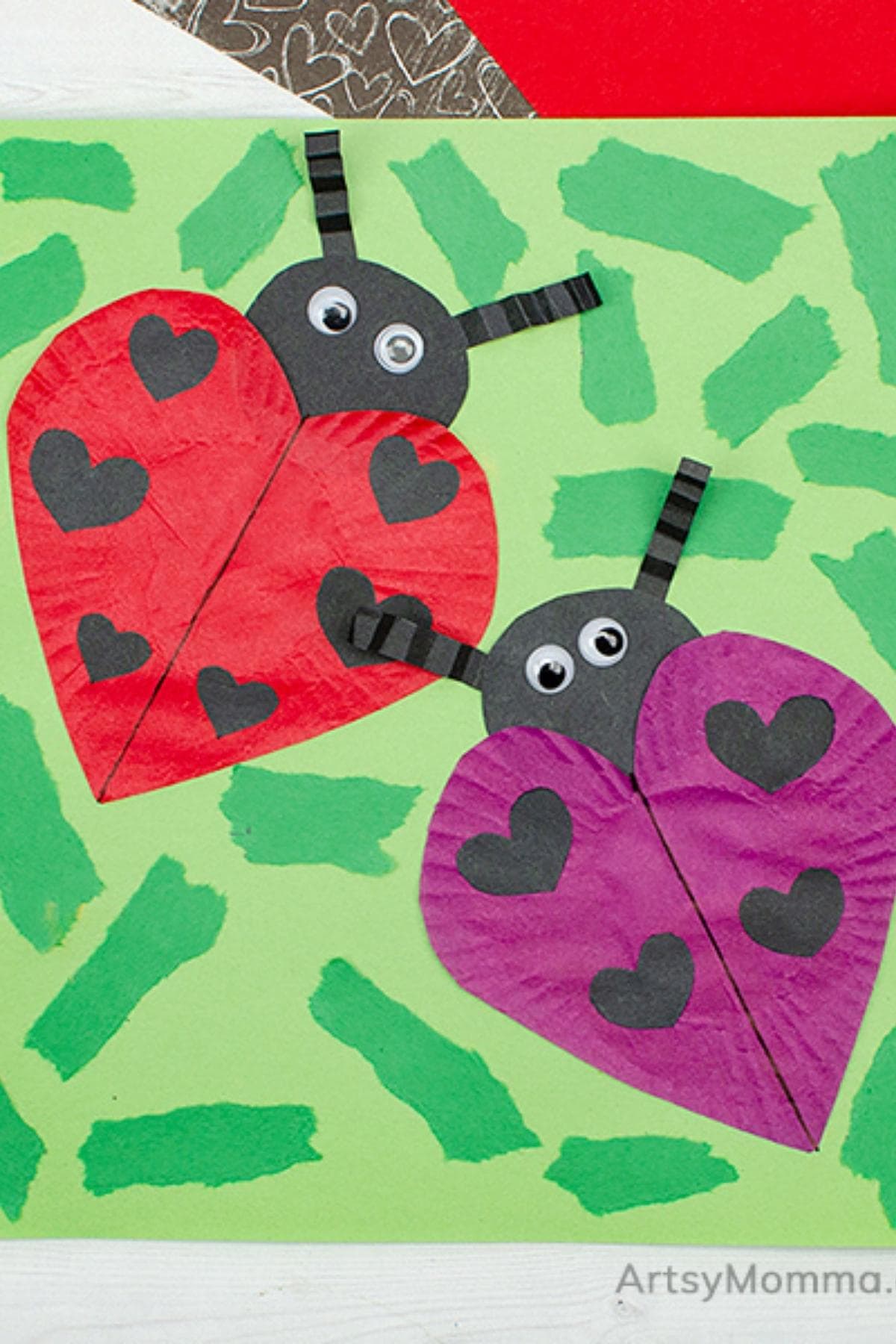 These cupcake liner ladybug bug craft for kids is yet another way that shows you can turn common household items into a fun art project for kids.
By folding a few pretty colored cupcake liners and adding a few detatils, you can make a bunch of heart-shaped ladybugs in no time.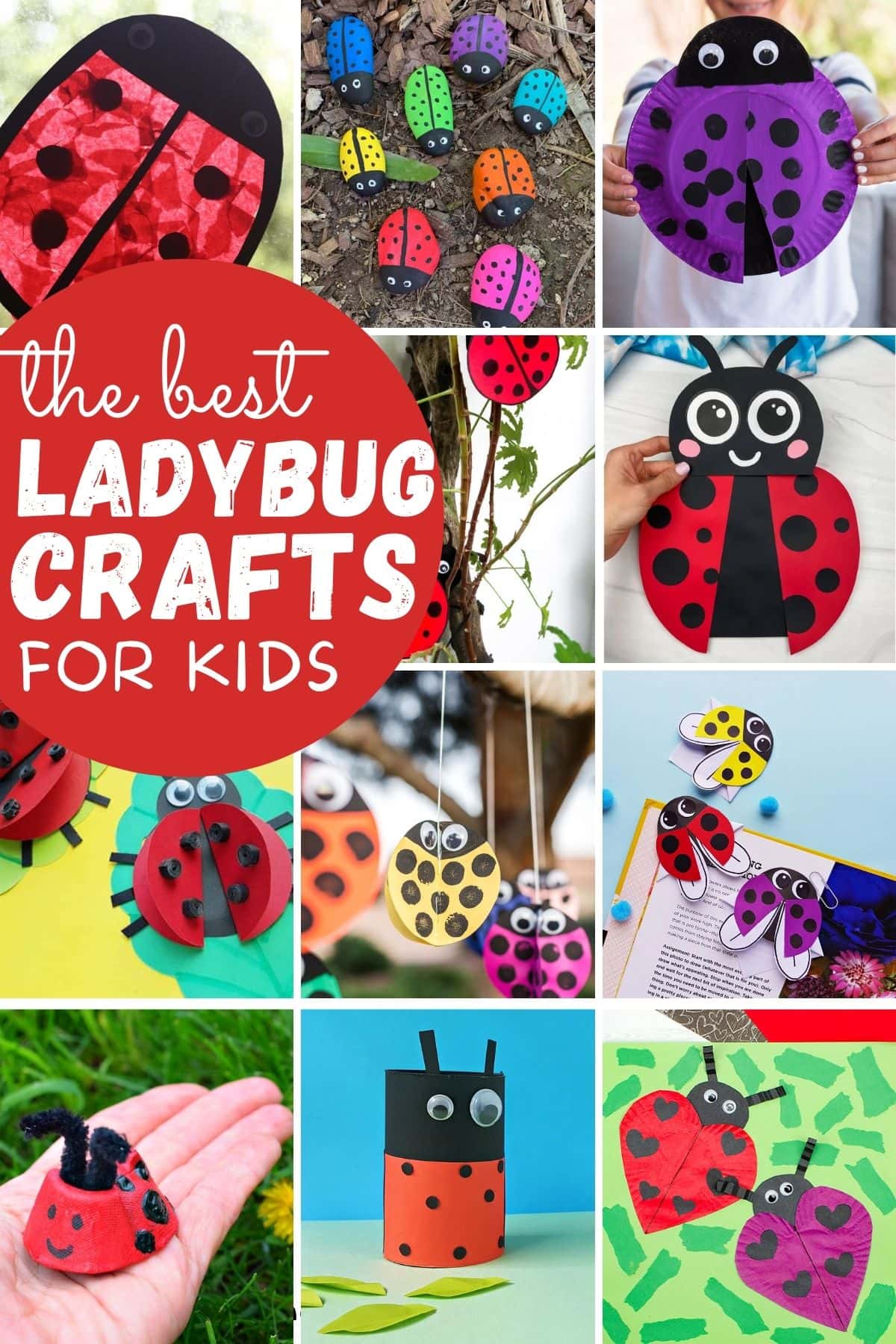 paper bag ladybug. paper roll ladybugs toilet paper roll ladybug craft painted ladybug rocks. ladybug corner bookmarks This recycled ladybug craft for kids is made from egg cartons! thumbprint ladybug activity adorable ladybug craft ladybug craft twirling ladybugs creative valentines day ladybug craft ladybug suncatcher? cupcake liner ladybug bug craft for kids