The Best Teacher Appreciation Crafts that Make Awesome Gifts
These teacher appreciation crafts are perfect for saying thank you to your favorite teachers! So create a few of these and whip up some perfect teacher gifts.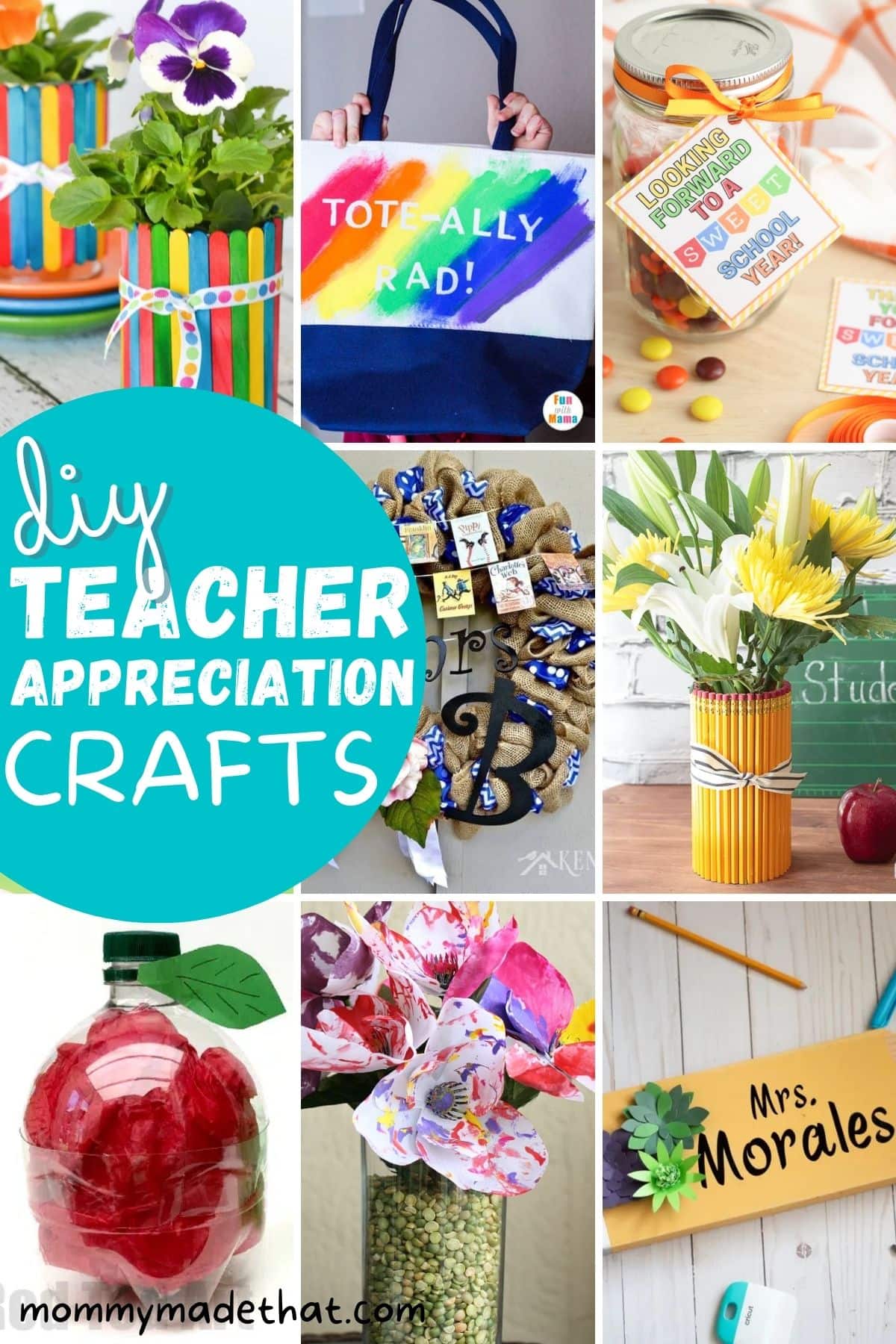 Showing your appreciation for teachers doesn't have to be difficult. If you're looking for how to thank a teacher, it can be as simple and creative as crafting something special that your child's teacher will love!
There are many wonderful ways to show your appreciation through crafts, and we'll look at a few of them in this blog post.
While you're at it make sure to check out our teacher thank you notes from parents, and our teacher thank you messages from students.
So let's get started and explore some great teacher appreciation craft ideas that make the best teacher appreciation gifts.
DIY Teacher Candy Jar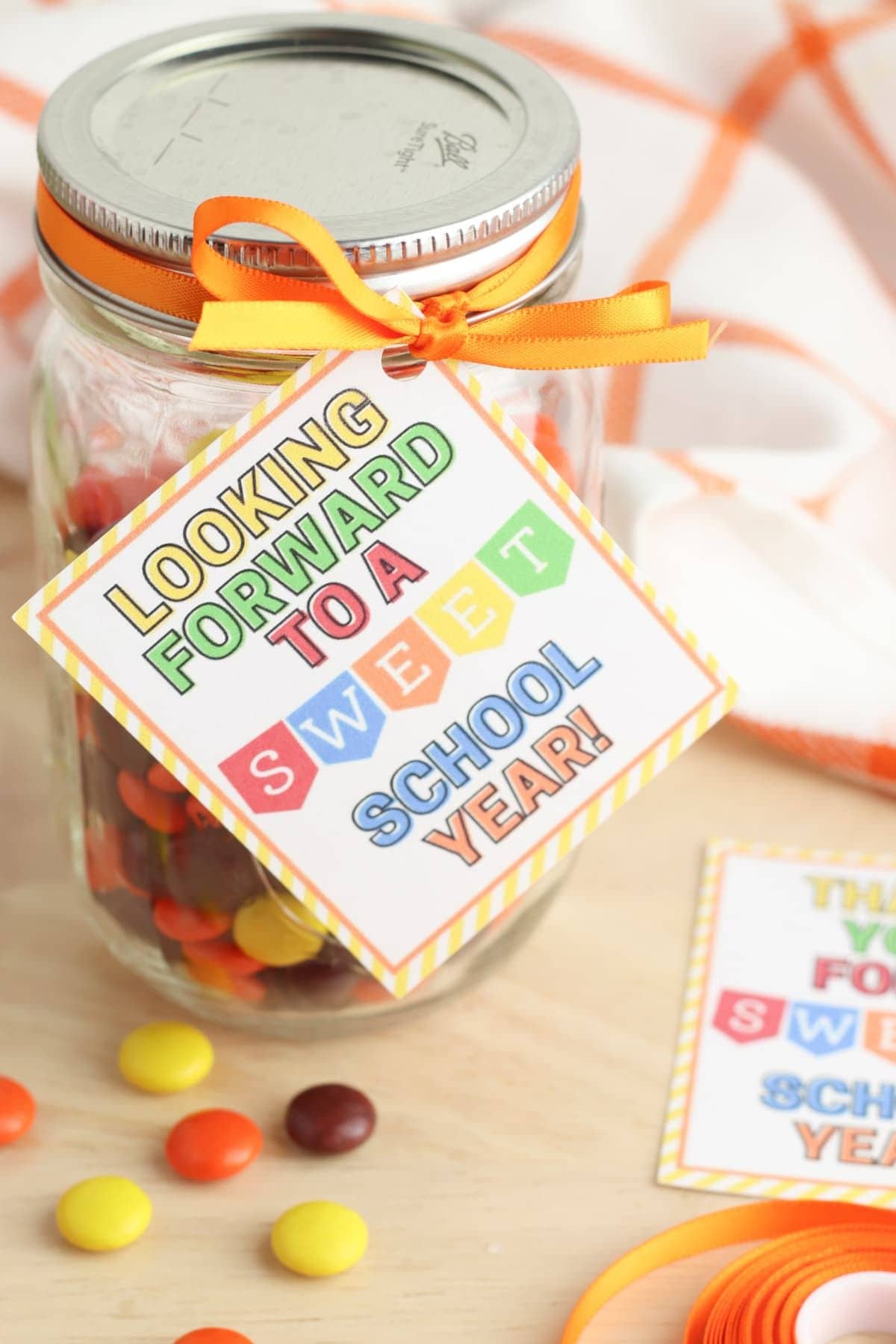 This DIY candy jar for teachers is an easy teacher appreciation gift that you can craft up in minutes.
Grab the free printable and a mason jar and fill it with their favorite candy.
Teacher Appreciation Butterfly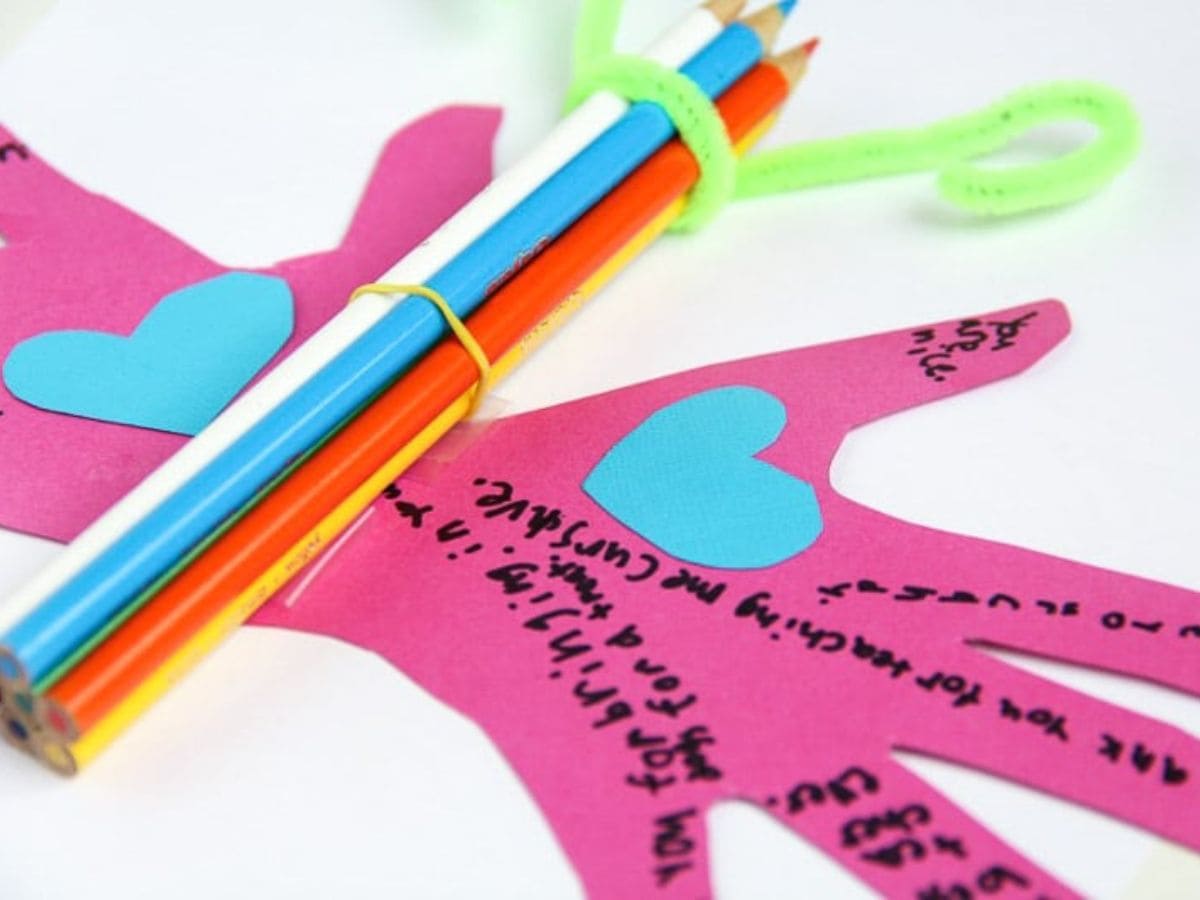 Surprise your favorite teacher with this beautiful butterfly teacher appreciation craft!
This post will show you how to make a colorful and creative paper butterfly that is sure to put a smile on the face of any educator using your child's handprints.
This is an especially great craft for preschoolers to show their appreciation and an easy craft for kids of all ages.
"Thank Ewe" Teacher Appreciation Craft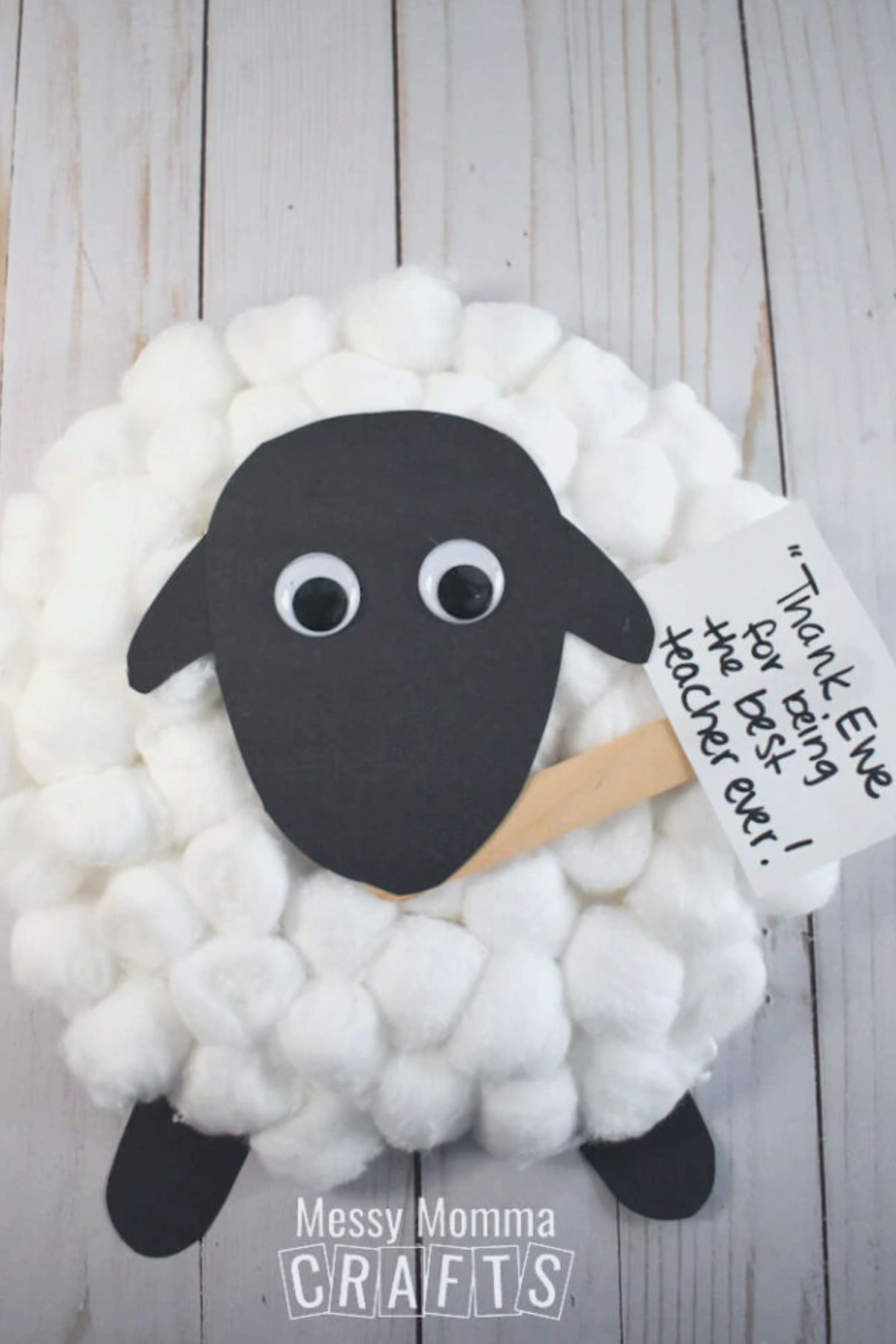 This cute "thank ewe" teacher appreciation craft makes for a cute word association project. Kids will love creating the cute little ewe with construction paper and cotton balls.
Add a cute saying to the sign and you've got an adorable teacher thank you craft.
Painted Flowers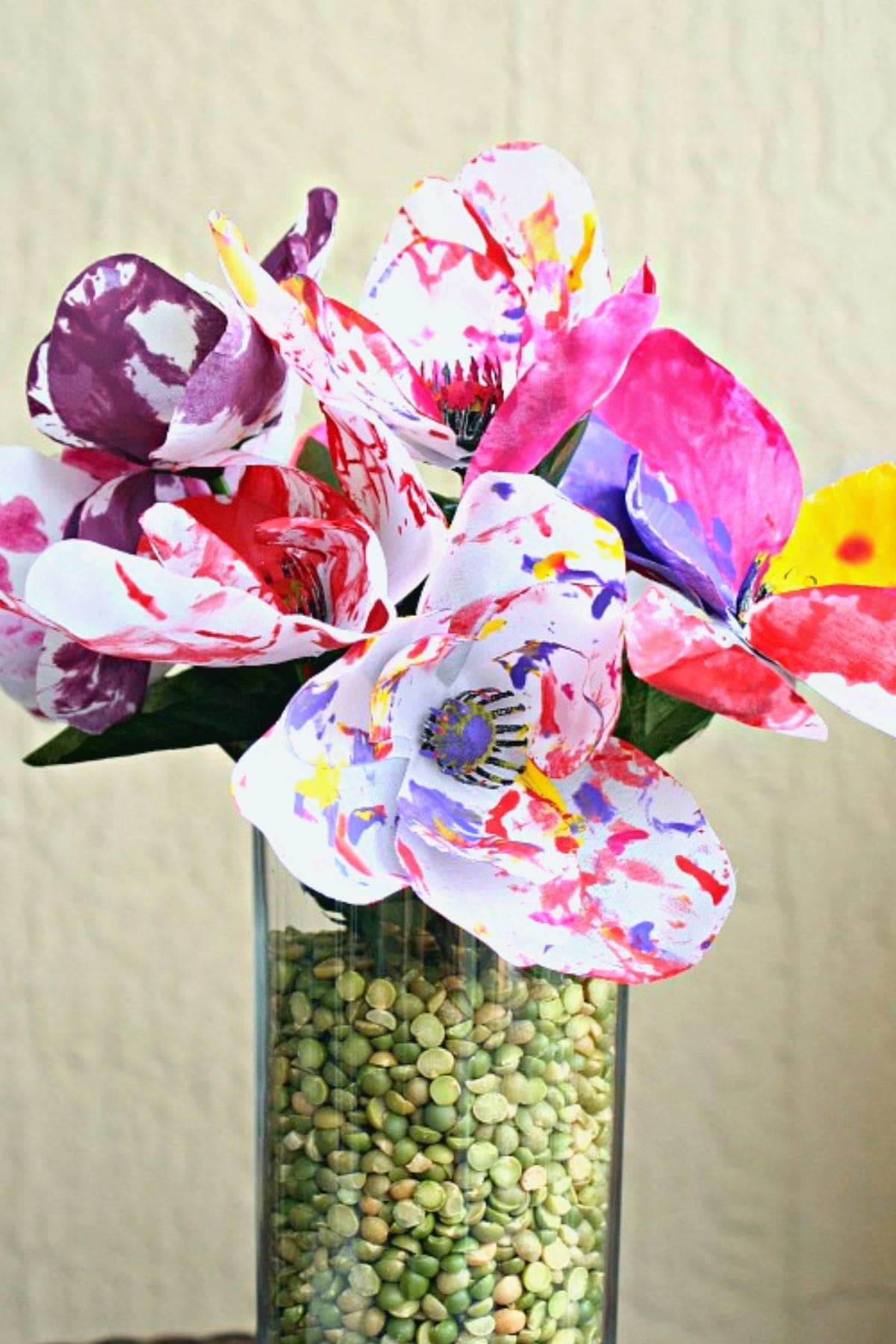 This painted spring flowers craft is an adorable craft to make to show your teacher some appreciation.
It makes for cute decor for the classroom or home and is made from ordinary fake flowers, that turns into a gorgeous statement piece.
This would make an especially cute teacher appreciation Valentine's idea.
Craft Stick Vase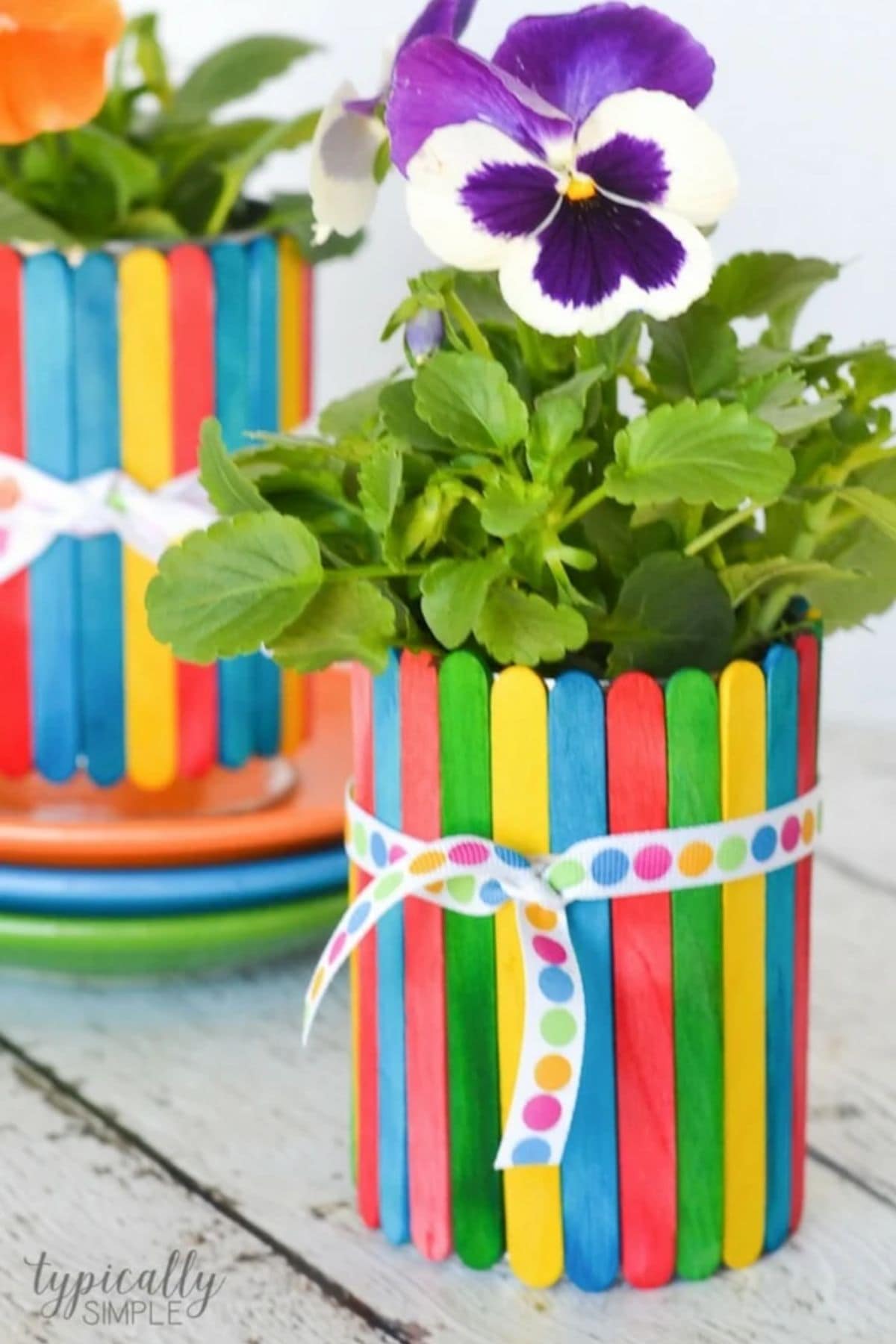 Instead of flowers, you could make an adorable vase from popsicle sticks!
These super cute craft stick flower vases would be an adorable thank you craft gift for teachers.
Teacher Appreciation Wreath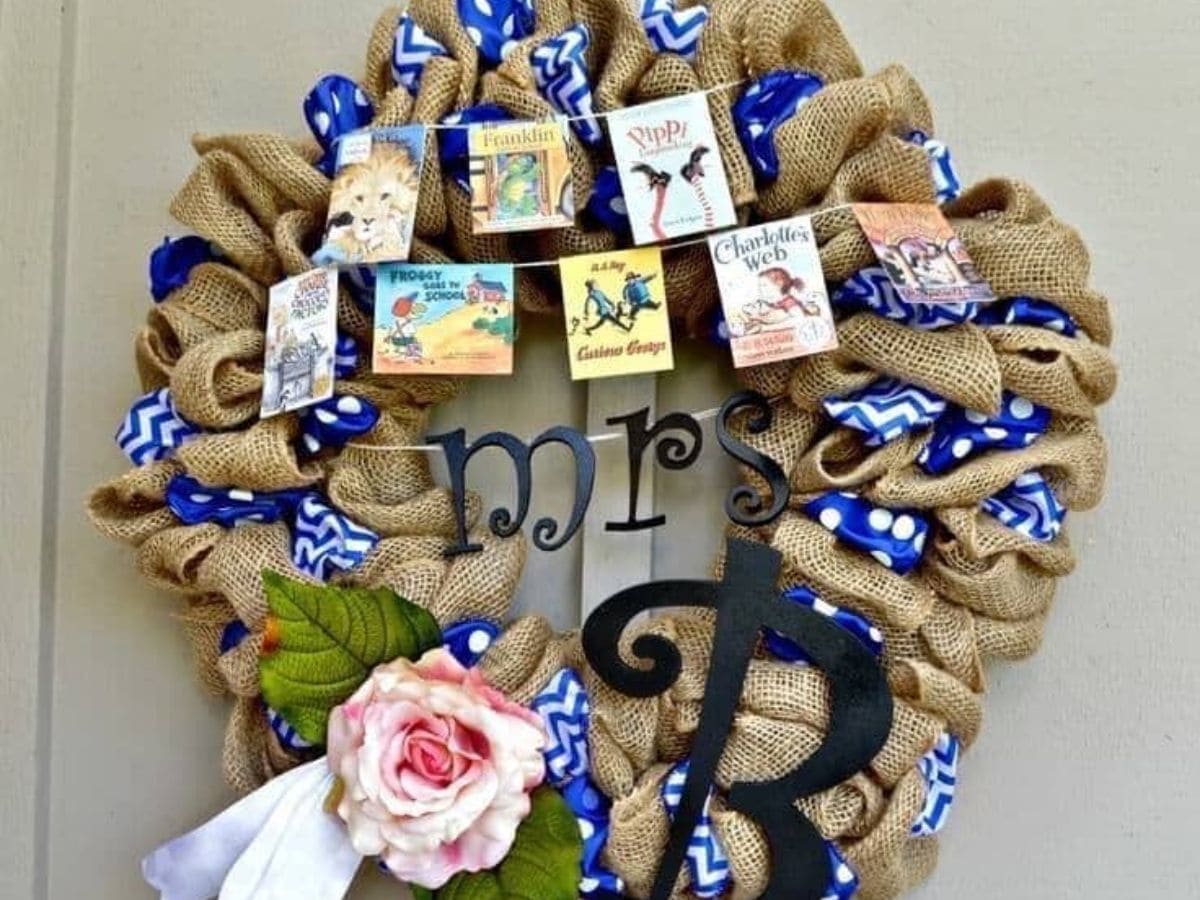 This teacher appreciation wreath is an adorable way to craft up a creative gift for teacher's appreciation week.
Its personal touches make for an adorable and sentimental craft that doubles as pretty and personal decor.
Superhero Teacher Card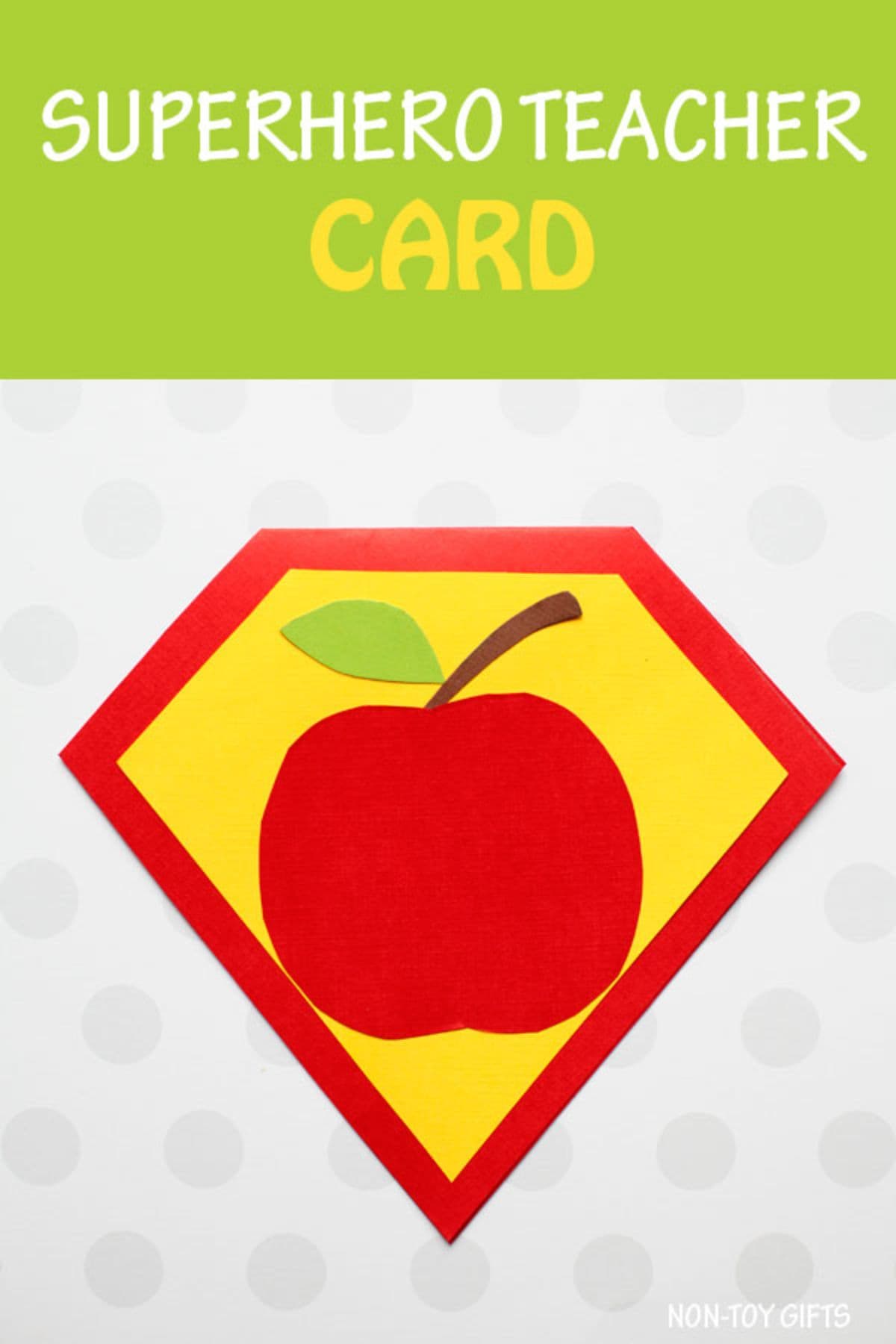 This adorable superhero teacher card is a wonderful teacher's week appreciation craft.
Make sure to add in one of our favorite quotes like: Though you're never seen in a cape or mask, we witness your superpowers daily!
It's sure to make for a thoughtful gift.
Teacher Survival Kit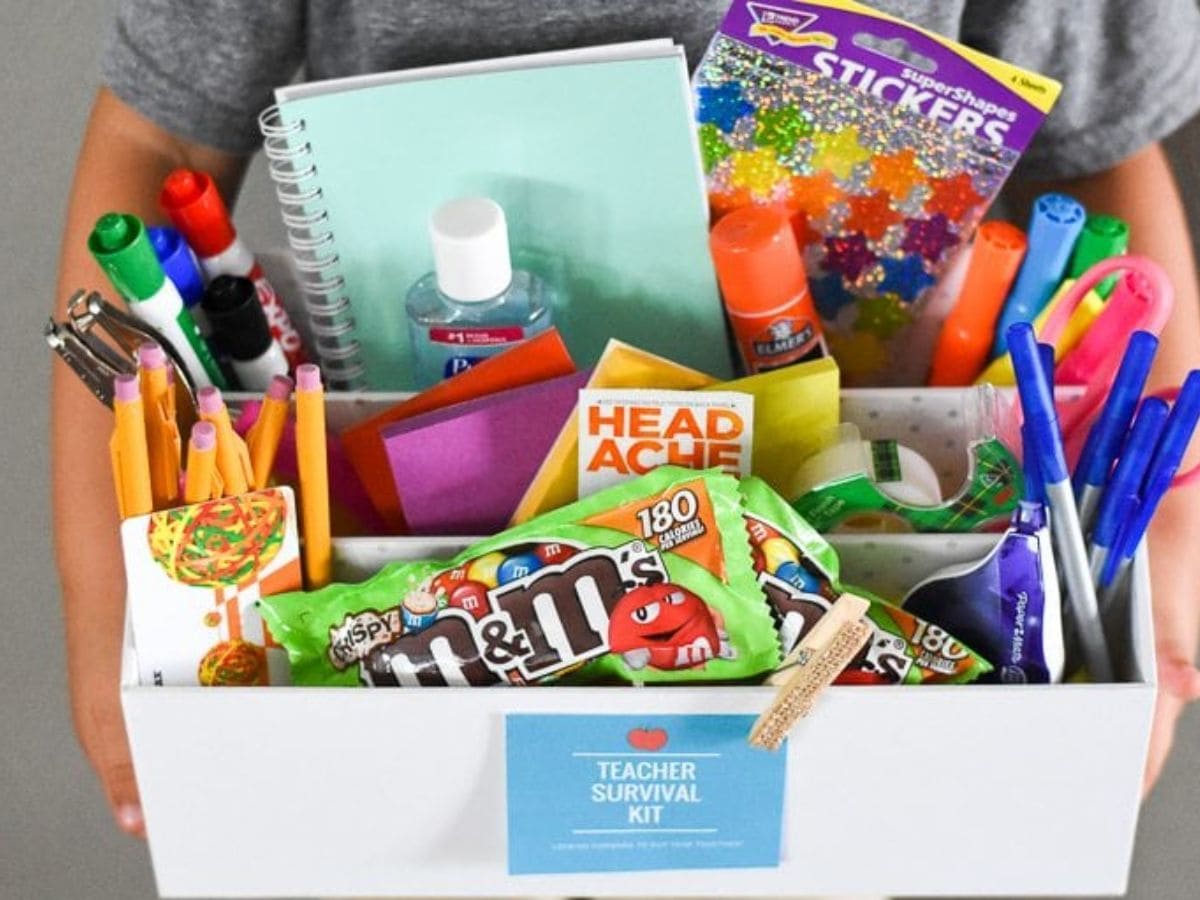 This cute teacher survival kit is a great gift for all teachers! It's practical, functional and sweet all at the same time.
It's perfect as a back to school gift to make sure they have all the supplies they'll need for the school year.
You can even write out a thank you teacher poem and add it into your survival kit for extra sweet thanks.
Back to School Gift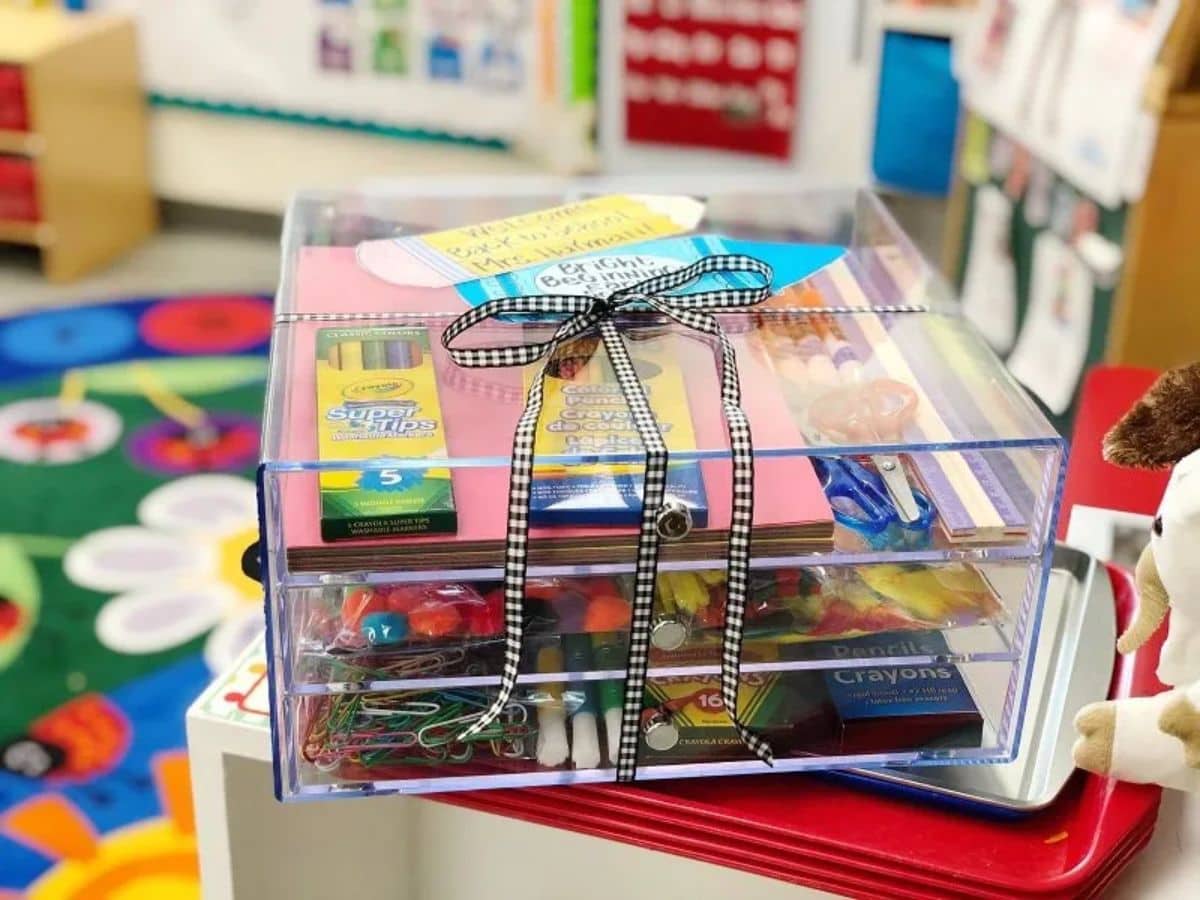 Another version of the teacher survival kit is this teacher's back to school gift.
It contains all of the school and craft supplies teachers need for a successful year.
And I don't know any teachers who don't appreciate more school supplies.
The adorable printable turns this craft into a personal gift.
DIY Pencil Vase Craft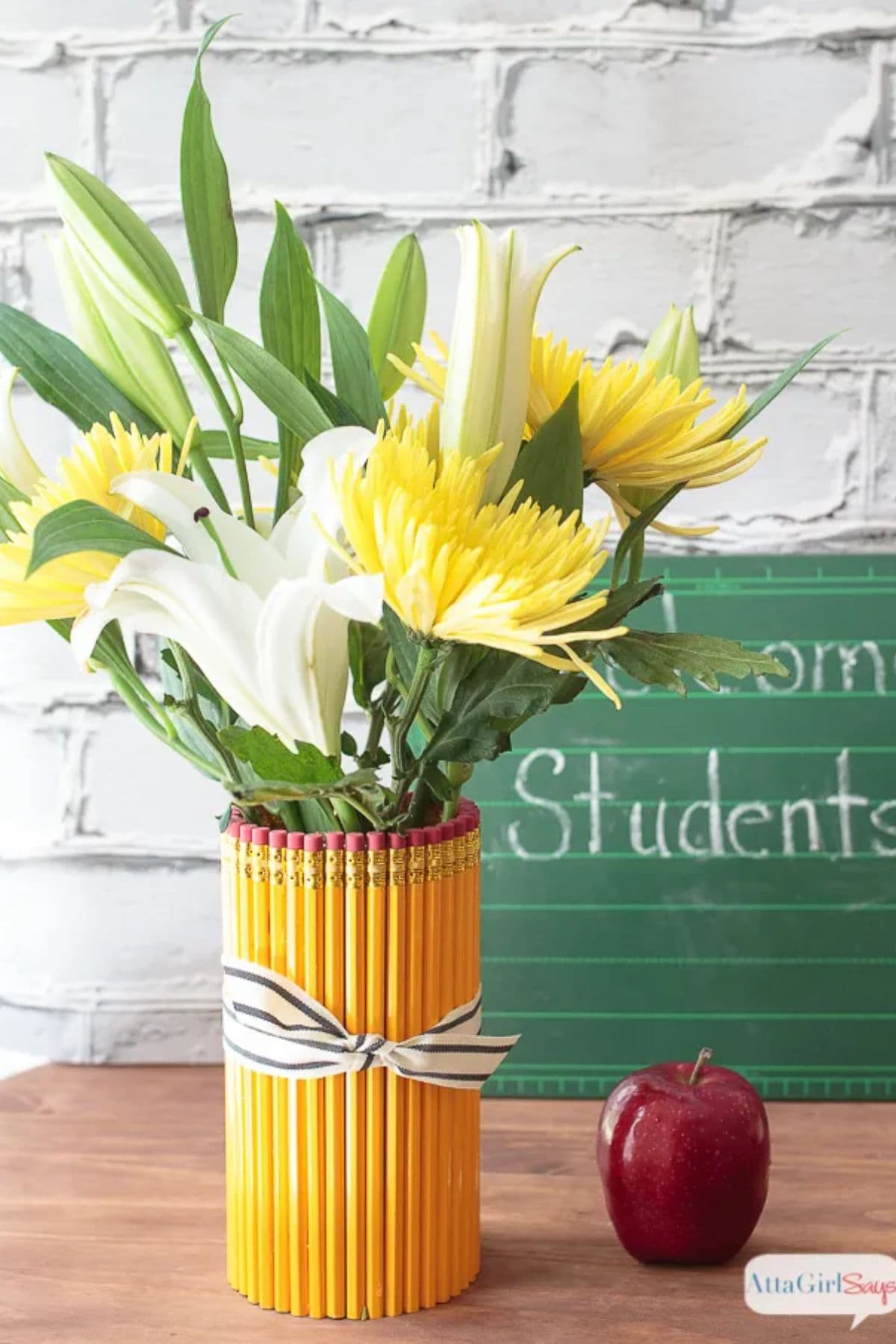 These DIY school supply vases are an adorable way to show the appreciation your teachers deserve.
The tutorial shows a vase made of pencils and an adorable composition notebook too.
They'd look amazing on any teacher's desk.
Teacher Appreciation Sign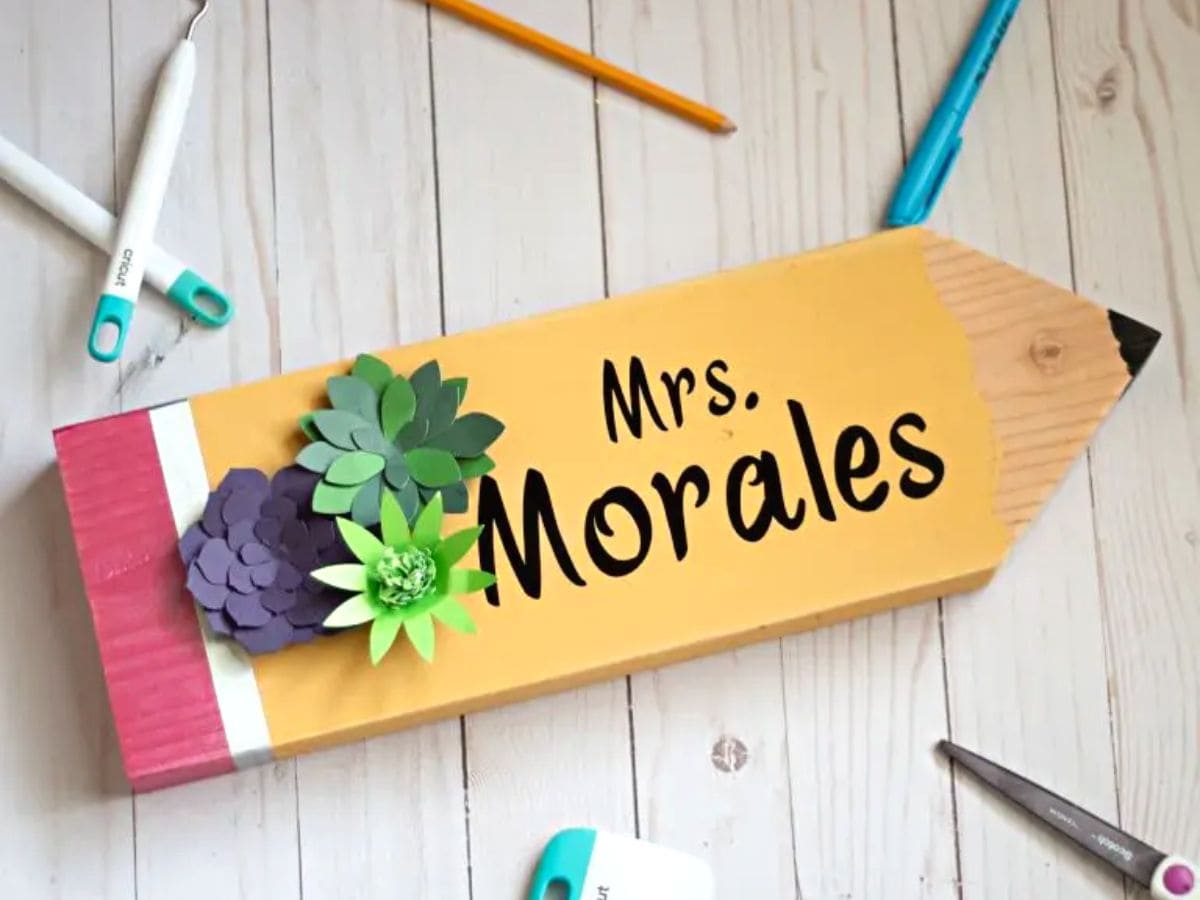 This DIY teacher pencil sign is a gorgeous craft that makes a sign that all the teachers would love to hang in their classrooms.
It makes a thoughtful and pretty gift, while expressing your gratitude for all the hard work the teacher's do.
Recycled Bottle Apples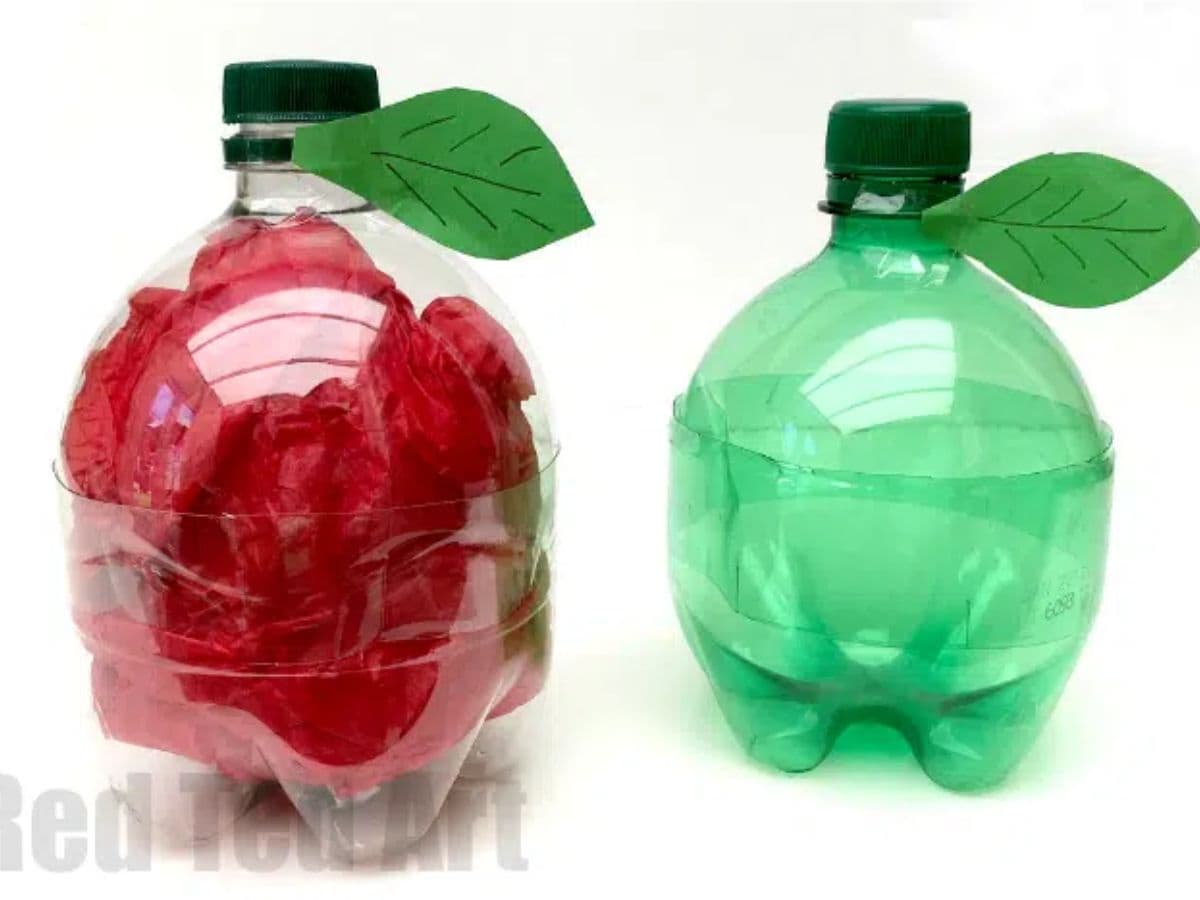 Teacher appreciation week and apples go hand in hand. So why not craft up some of these cute recycled plastic bottle apples?
It's a cute recycled craft that's perfect for expressing a bit of thanks, that the kids can participate in.
Cute Teacher Tote Bag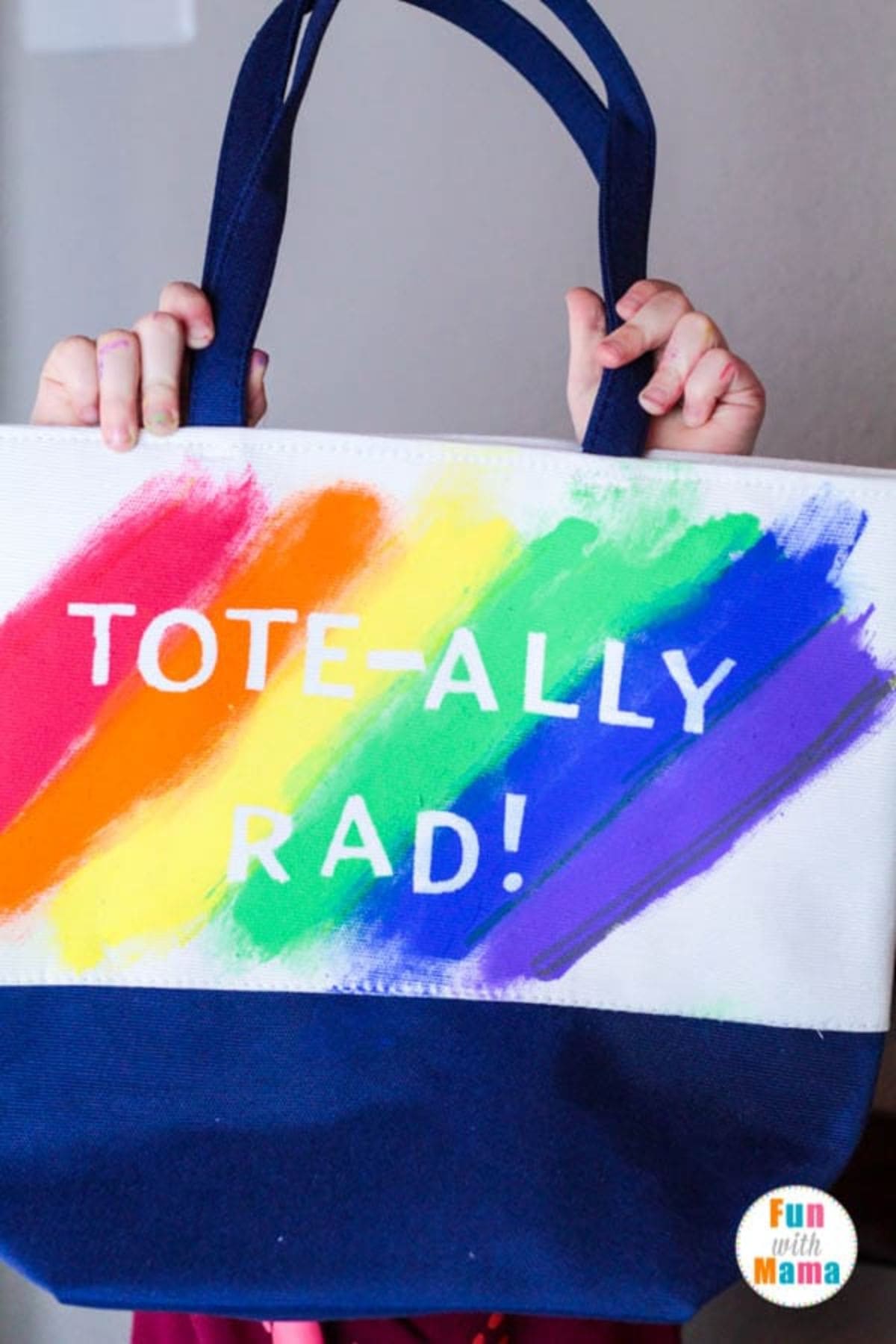 Why not create your own DIY teacher appreciation tote bag? This adorable bag is painted with bright colors and a cute saying.
You can change the saying to any thoughtful or cute teacher phrase you'd like.
It's a useful teacher gift that will remind them of your child every time they use it.
These teacher appreciation crafts are perfect for making something special for your favorite teachers and showing them thankfulness during teacher appreciation week!