J is for Jewelry: A Free Printable Craft
Focusing on some letter J activities? We've got this cute printable J is for Jewelry craft perfect for kids working on the letter J. Grab the free printable here!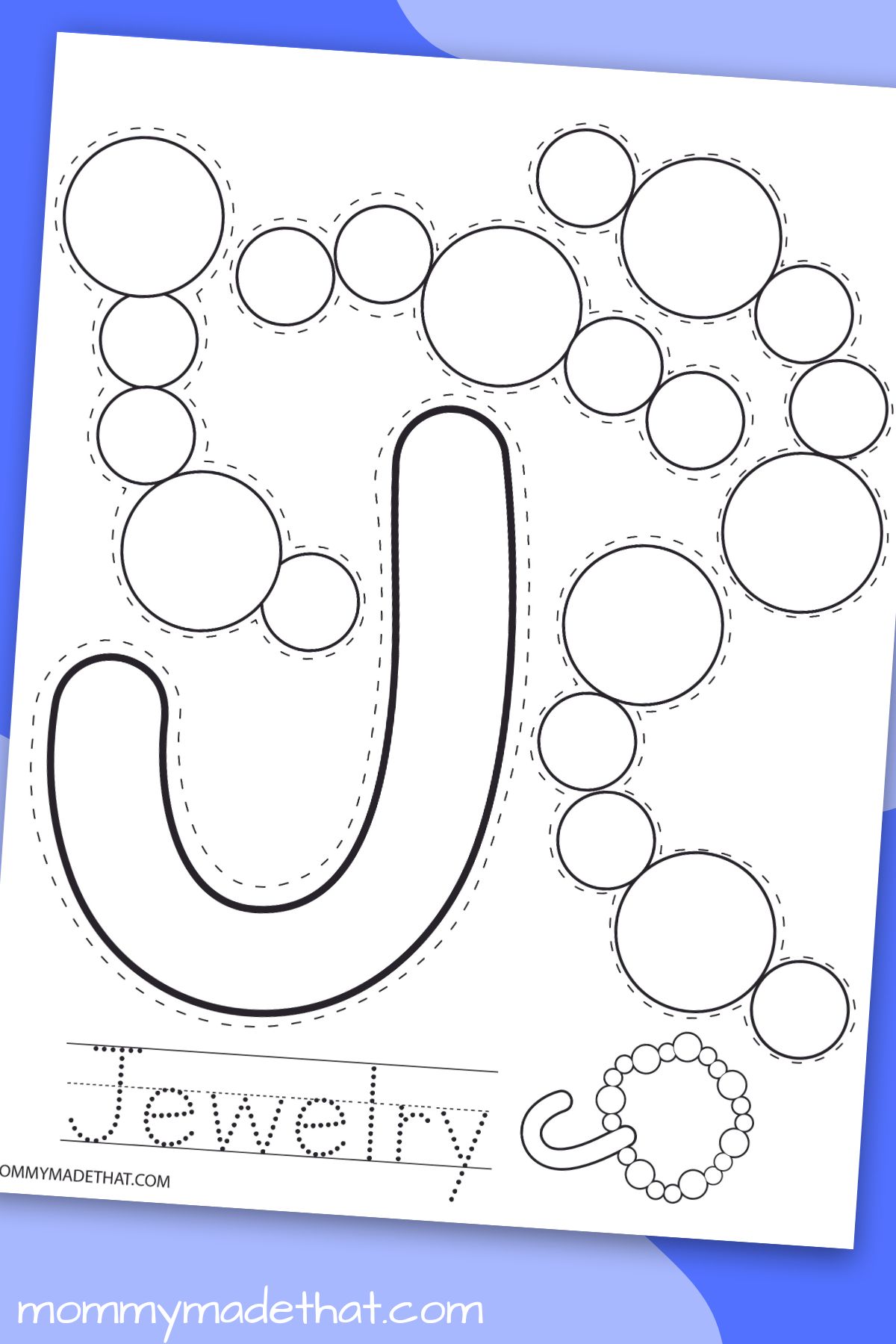 Looking for a cool and fun craft activity for your little ones? I've got just the right thing for you – the J is for Jewelry Craft!
It's a super cute printable craft template that'll help your kiddos learn the alphabet better while keeping them busy for hours.
All you gotta do is download the template, print it out, let them color and cut it out, and assemble it using glue stick or craft glue. And voila!
They'll have their very own letter J necklace that they can show off to everyone.
This craft is perfect for the kids who are still in the process of learning their alphabets.
It'll help them identify the letter J while also helping them express their creativity and develop their motor skills.
Plus, it's a low-mess activity that'll keep your little ones entertained and engaged.
J is for Jewelry Printable
The printable craft comes with a 1 page printable that contains everything you'll need to get started with the exception of some crayons, scissors and craft glue.
Print it out and have the kids color in the J and the Jewelry pieces. Then have them cut it out.
For younger kids you can help them cut out the pieces.
Then grab some regular Elmer's glue or a glue stick and let them assemble the pieces of the necklace.
Or you can use a piece of colored construction paper and glue them onto that.
Attach the letter J and let them admire their masterpiece.
Tips for Reinforced Letter Learning
If you're looking to reinforce the letter J with your little ones, here are some tips you can try:
Practice writing the letter J: Have your child practice writing the letter J on a piece of paper or in a sand tray. Encourage them to say the sound of the letter as they write it.
Jumble up objects starting with J: Collect objects from around the house that begin with the letter J (such as juice, jelly, jar) and jumble them up. Ask your child to sort the objects and identify the letter J.
Look for the letter J in books: Choose a book to read to your child, and have them identify every instance of the letter J they see.
Sing songs using the letter J: Find songs that include the letter J in their lyrics and sing them together.
By trying out these tips and making the J is for Jewelry craft, your child is sure to have a fun and engaging time while learning about the letter J!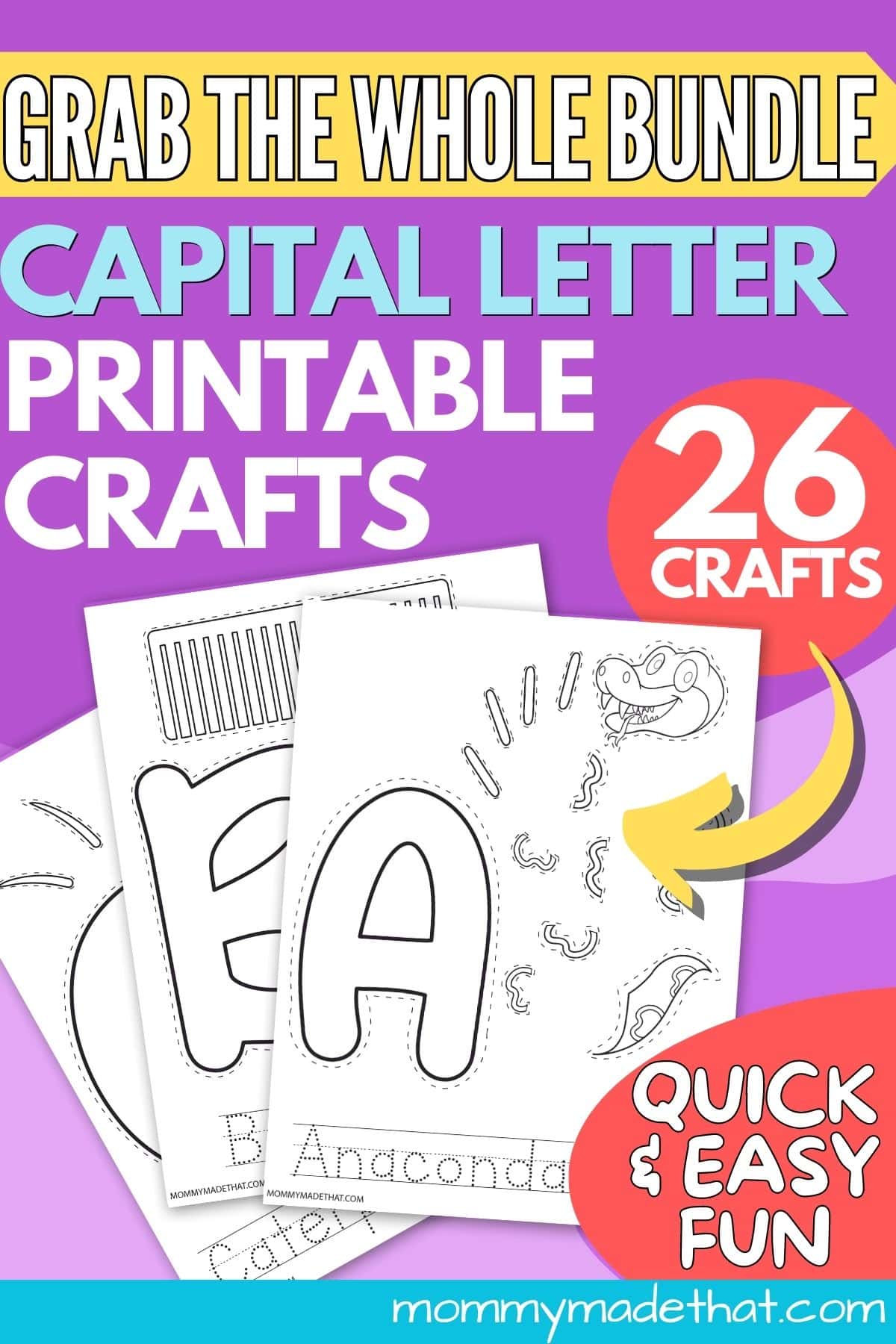 Grab the Free Letter J Craft
To grab our free letter J printable put your email in the box below. We'll send it straight to your inbox.
Then you can print it out and get to crafting!
This is for personal or classroom use only please. Not for commercial use. Thank you!
To sum it up, the J is for Jewelry craft is a fantastic way to keep your youngsters entertained while also helping them learn about the letter J.
By following the simple steps to print and assemble the template, your kids will have fun creating their very own J-necklaces.
And if you want to go the extra mile, try out some of the activities to reinforce the letter J.
It's an awesome way to help your kids learn while having a great time!