Leprechaun Crafts for Kids
Looking for some fun kid's leprechaun crafts? We've got some fun ones right here, perfect for St. Patrick's day.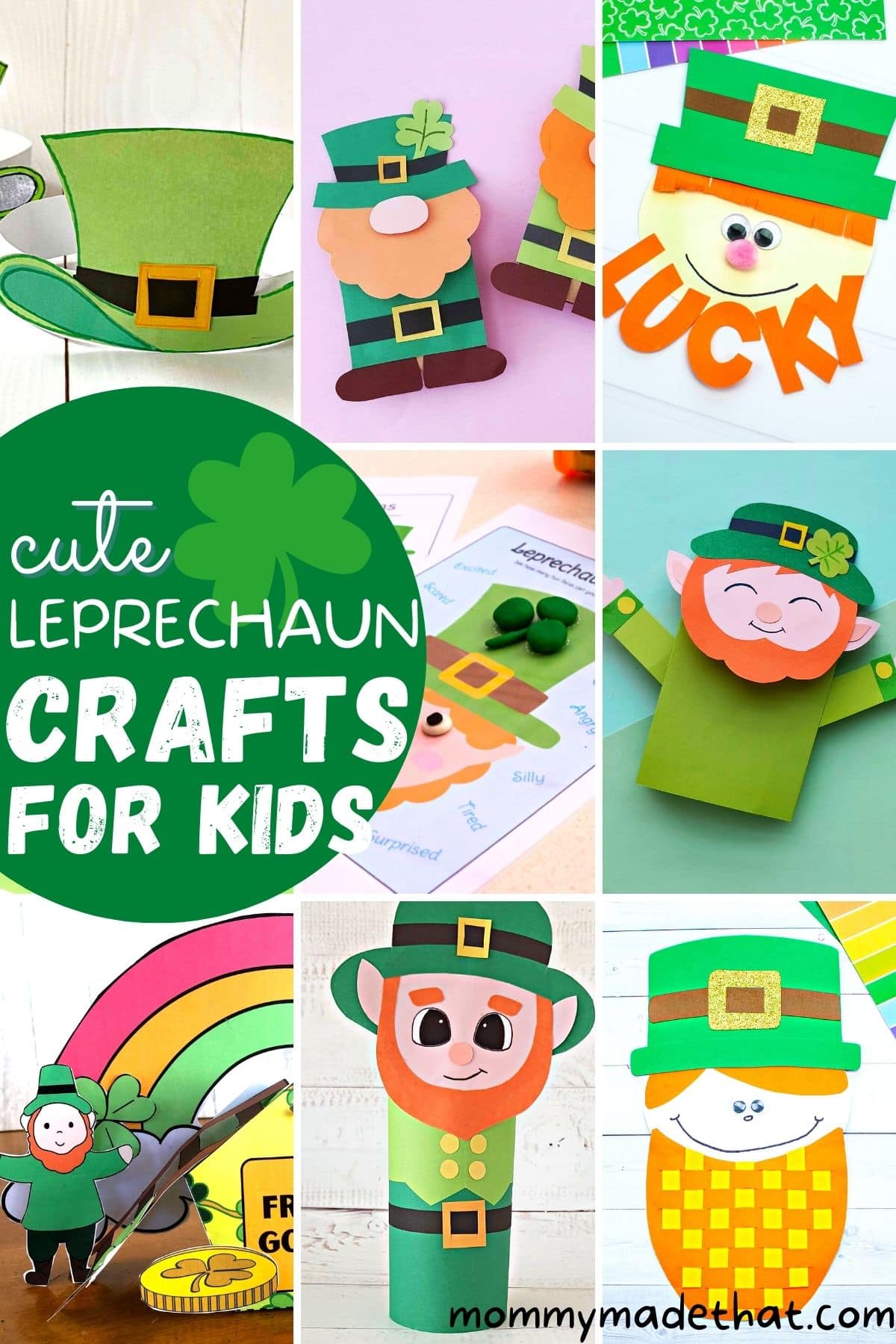 Are you looking for a fun activity to do with kids this St. Patrick's Day?
Leprechauns are an iconic part of the holiday, and what better way to get in the sprit than by making some Leprechaun crafts?
These easy-to-do crafts combine art and storytelling skills in a way that brings both magic and learning into one festive experience.
Here are some of our favorite leprechaun crafts for kids of all ages!
Be sure to check out our St. Patrick's day printable too.
Leprechaun Puppet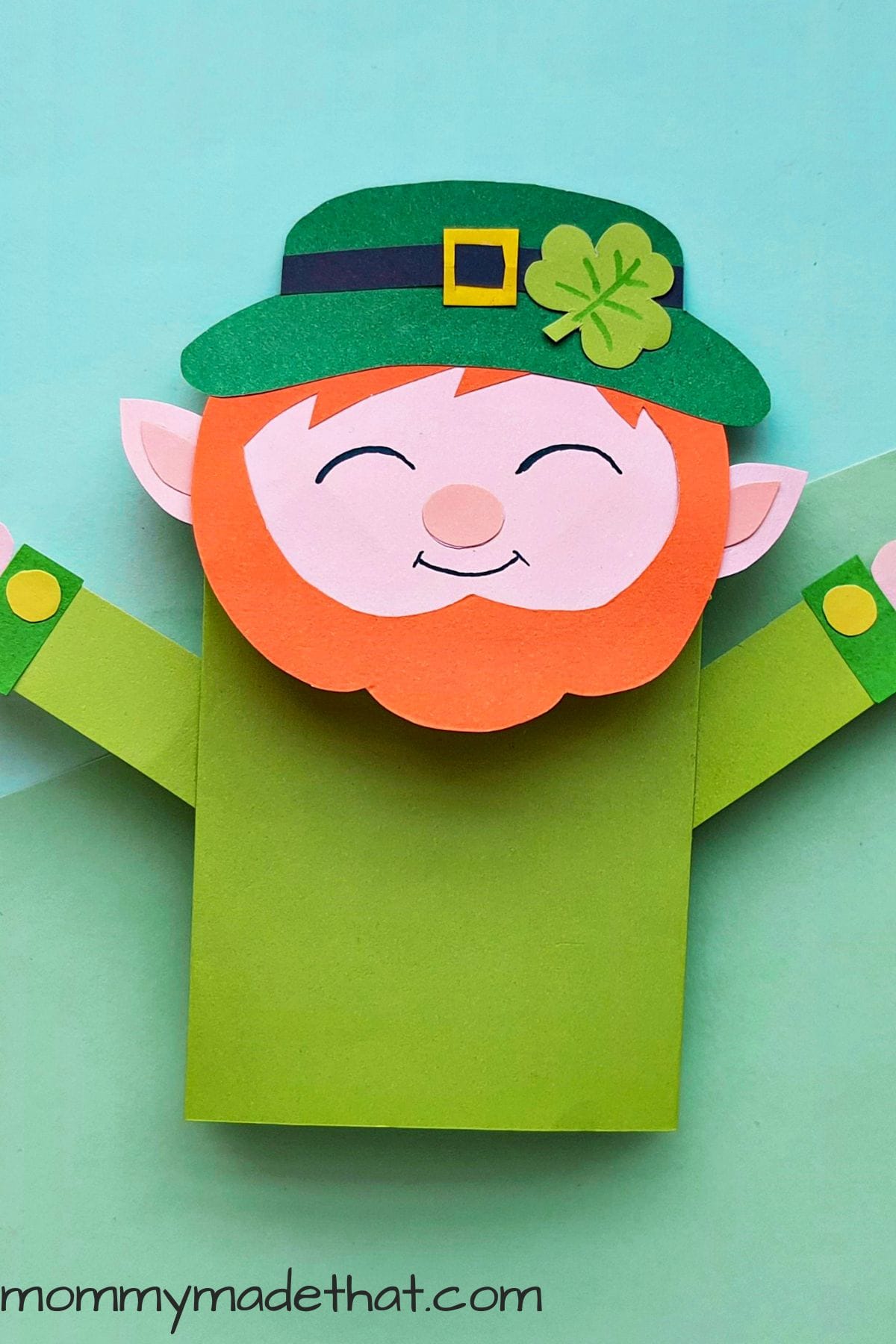 Make a cute leprechaun puppet out of a homemade paper bag and our leprechaun puppet template.
It's a great paper craft that also doubles as a fun story time activity when paired with a cute leprechaun book.
Leprechaun Woven Beard Craft
Our leprechaun beard craft is a fun way to play with paper strips! Weave a cute beard for your little leprechaun.
This is great for younger kids to help them develop fine motor skills and create a cute little St. Patrick's day craft in the process.
Lucky Leprechaun Craft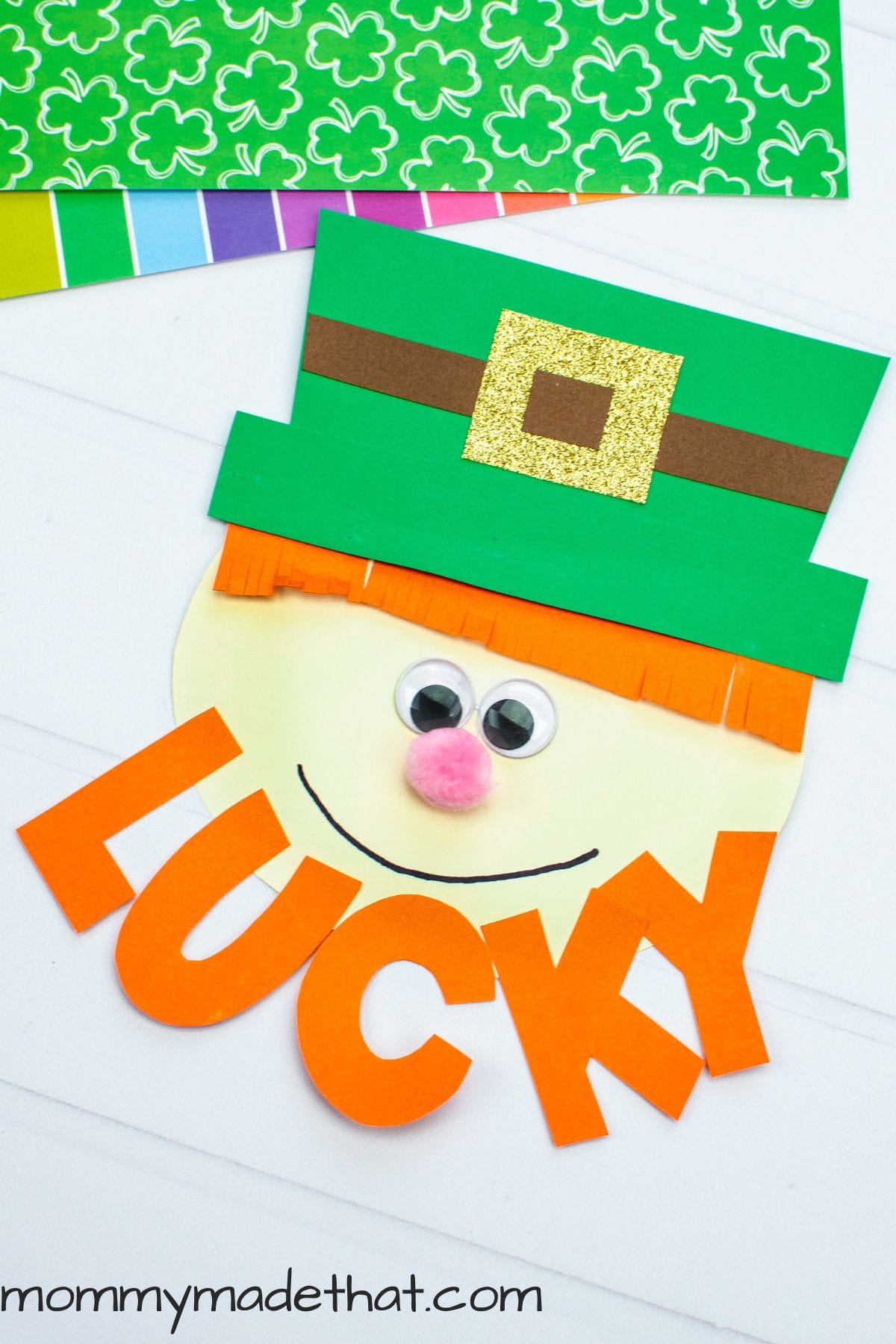 This cute lucky leprechaun craft is a fun letter activity where you spell out the word lucky in the leprechaun's beard!
It's a cute and fun activity perfect for those working on letters!
Toilet Paper Roll Leprechaun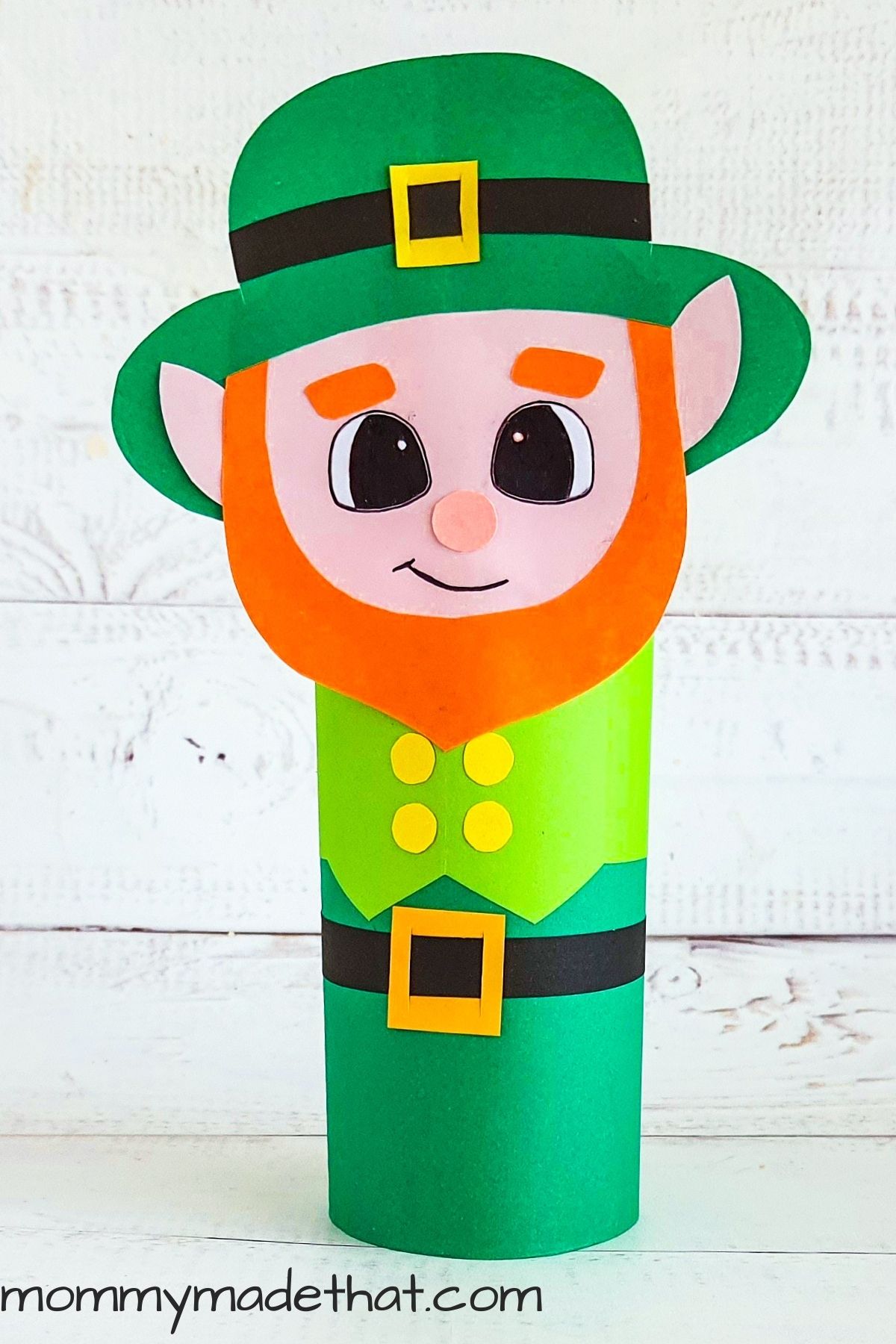 This cute toilet paper roll leprechaun is a fun and easy craft that not only recycles an item we all have lots of, but also makes for a cute toy to play with after.
Leprechaun Trap
This super easy printable leprechaun trap is perfect for creating your own little trap in minutes.
Print out on some card stock, cut it out and put it together! You'll have a cute little trap perfect to bring in a little magic to your kid's life.