Mary and Baby Jesus Paper Ornament for kids
Today we have an adorable Mary and baby Jesus paper craft. This is a great Christmas time activity for younger kids and a fun and simple craft.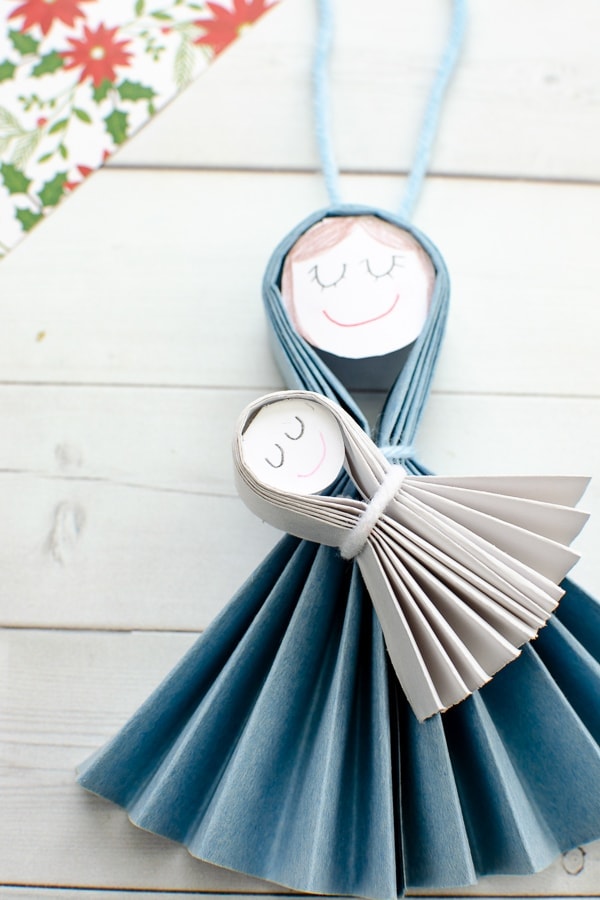 This Mary and Baby Jesus craft is a super cute Christmas craft for kids.
So whether you are looking for a simple jesus is born activity or an easy sunday school craft for Christmas time, this one is a winner!
It also makes a fantastic DIY Christmas Ornament.
This craft is so simple that it basically consists of a couple of paper accordions and a set of faces for both Mary and baby Jesus.
We even provide a free template for the faces to help you get those circles the right size and shape.
Be sure to check out more of our winter crafts for kids!
Supplies Needed for Mary and Baby Jesus Paper Craft
Blue and white paper
Printable Mary and Baby Jesus template printed on cardstock
Two small pieces of blue and white yarn
Colored pencils
Scissors
Hole punch
Craft glue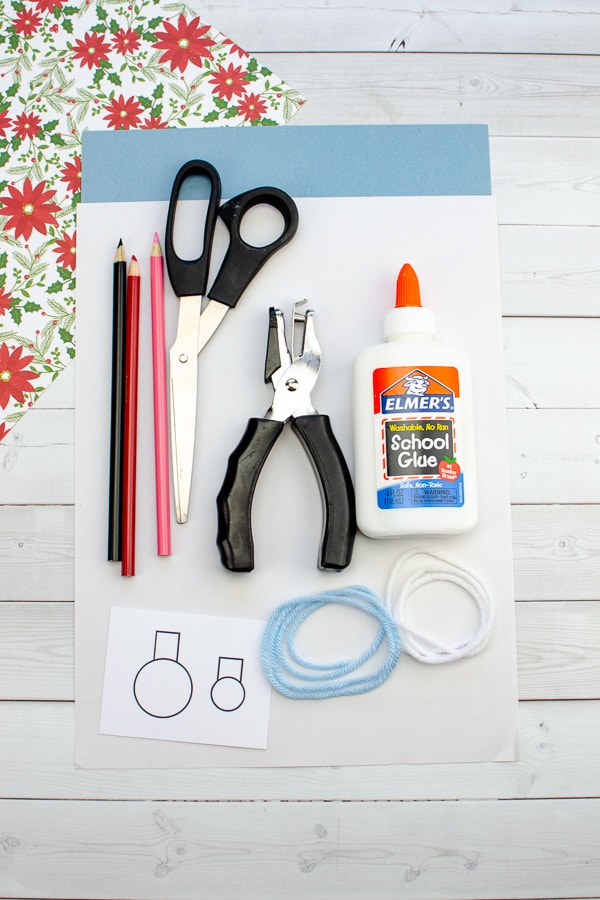 How to Make Paper Mary and Baby Jesus
Start by cutting your white piece of paper in half. This will be baby Jesus's body.
Starting at the longer side, fold the entire length of the paper in an accordion fashion.
Then grab your blue paper and fold it starting at the wide end in the same accordion style, like shown below.
This will be Mary's body.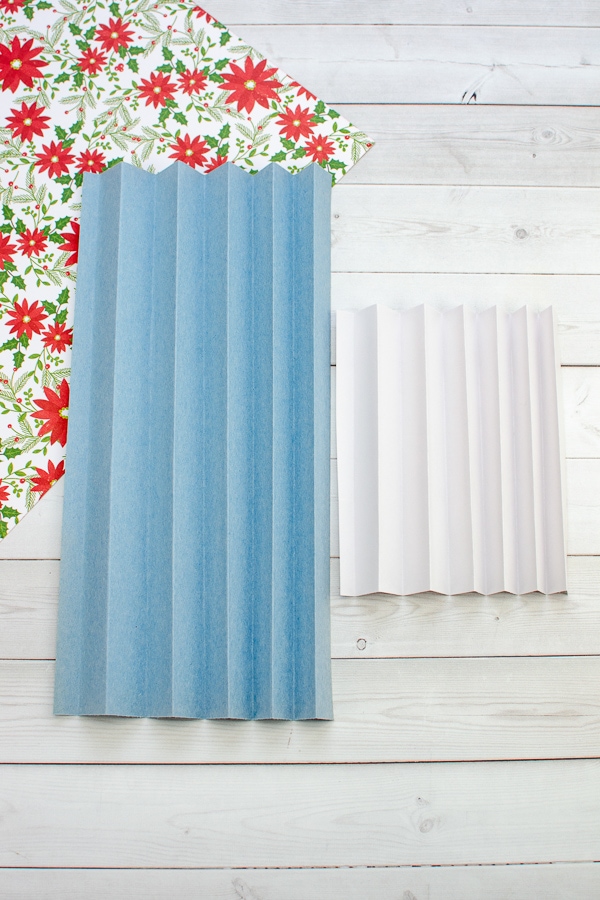 Now, while keeping your papers in their tight accordion folds, fold each of the papers in half.
Glue the joining middle section together at the bottom.
You may need to use a clothespin or clip to hold it together while the glue dries.
It should look like the two papers folded up and glued below.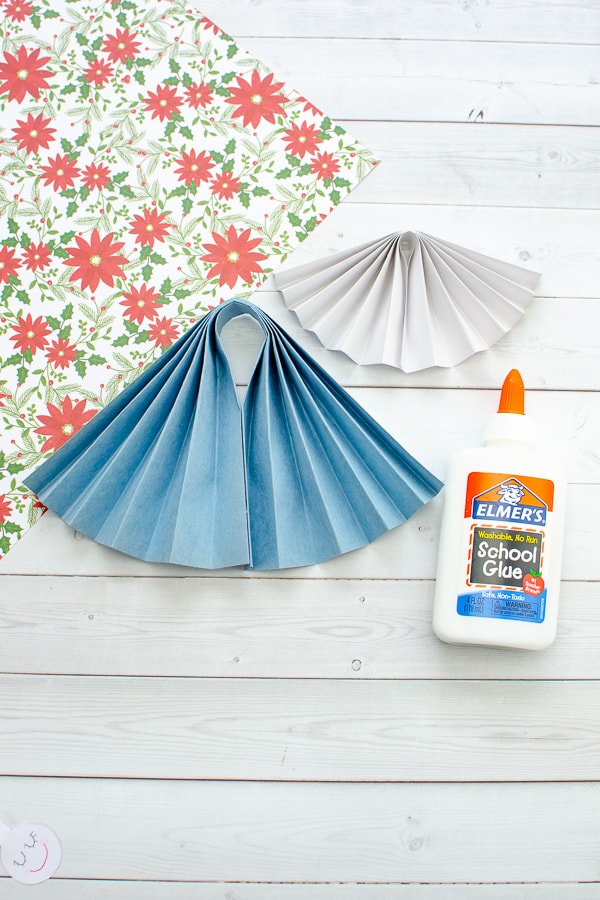 The hold at the top will end up being the "head" of both mother Mary and baby Jesus.
Next, using a hole punch, create a hole in the top of the blue fold and thread a piece of blue string through.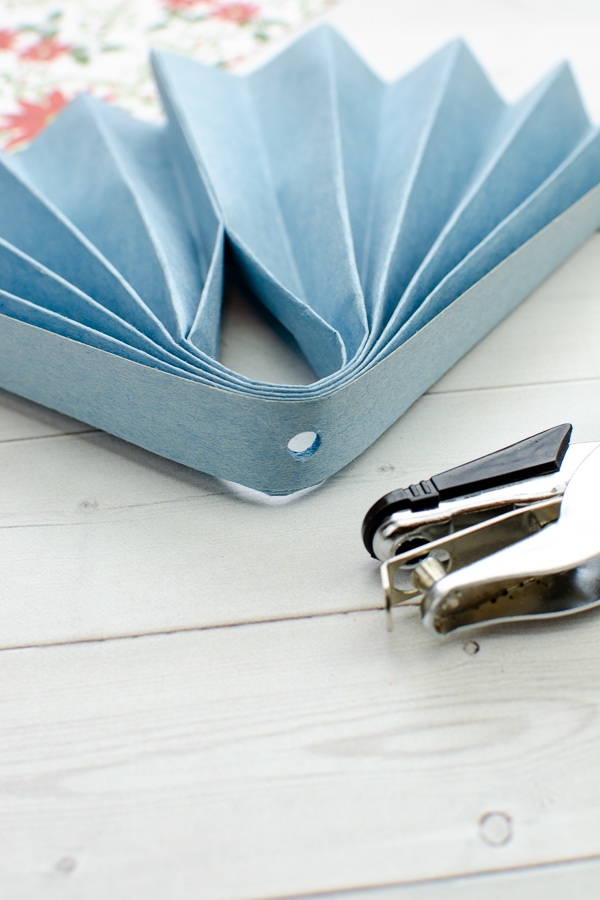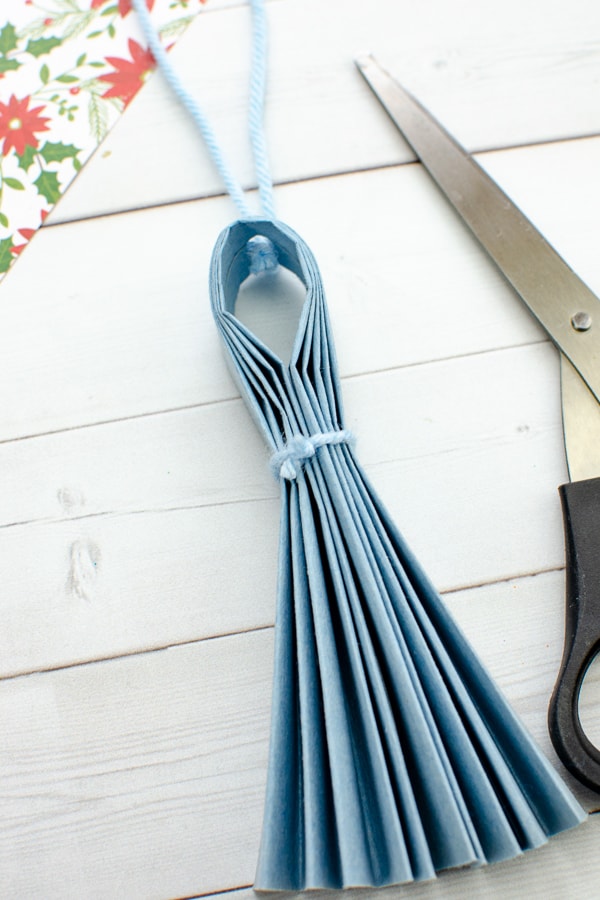 Tie it in a knot creating a loop to hang your Mary and baby Jesus ornament. Now, squeeze the accordion closed again. Tie another string around the paper accordion to make a neck, as shown in the next picture.
Repeat with the white paper too.
Make sure to trim any loose ends of the strings.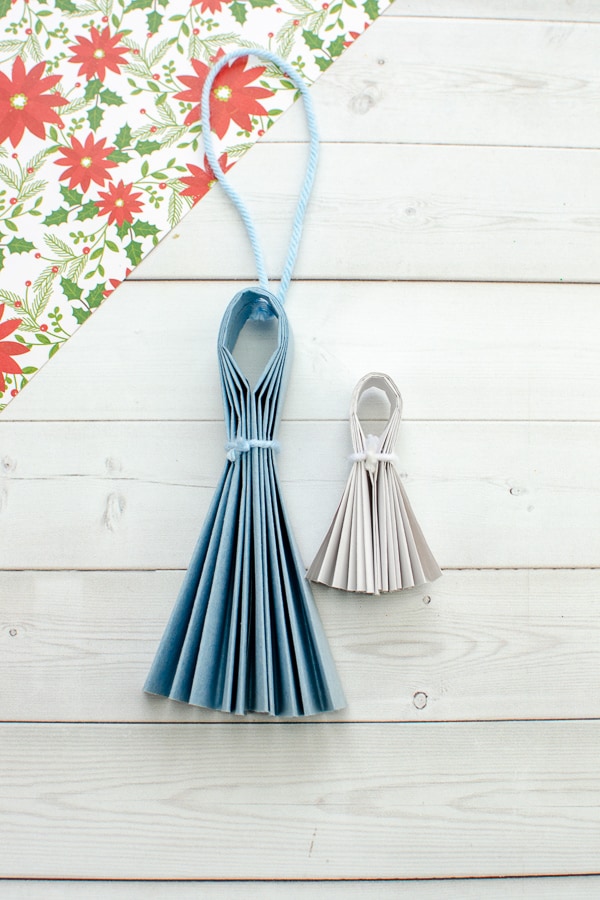 Next, grab your printed template.
Cut out the face shapes and draw your desired Mary and Jesus face on them.
If you are using googly eyes, this is when you'd put them on your ornaments.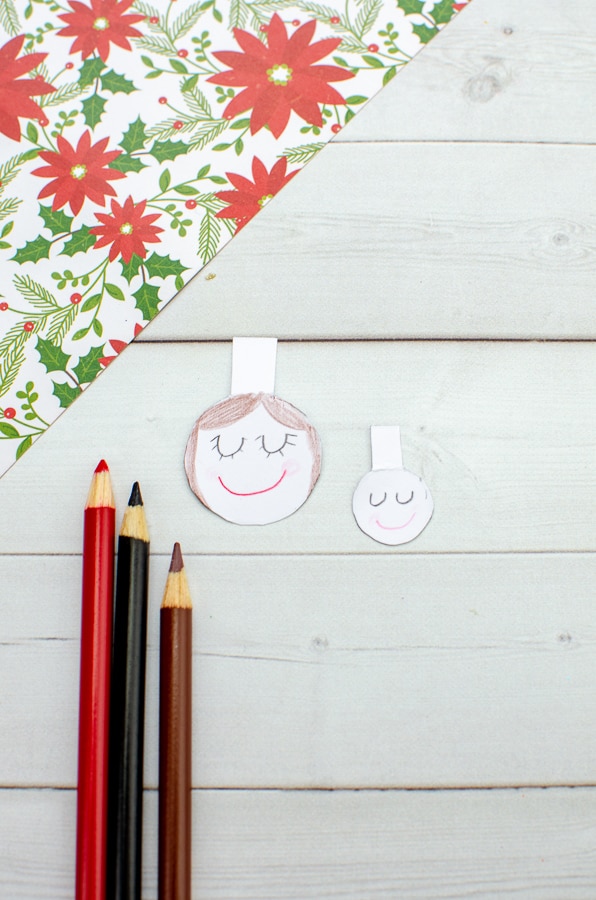 Grabbing the Mary face template, fold the tab over and place glue onto the top of the tab.
Stick it inside the "head" opening of mother Mary's body, the blue accordion.
If you are having trouble getting the face to fit well inside the paper accordion, try moving the yarn for the neck lower and creating a bigger head hold.
Repeat with the baby Jesus part of the ornament.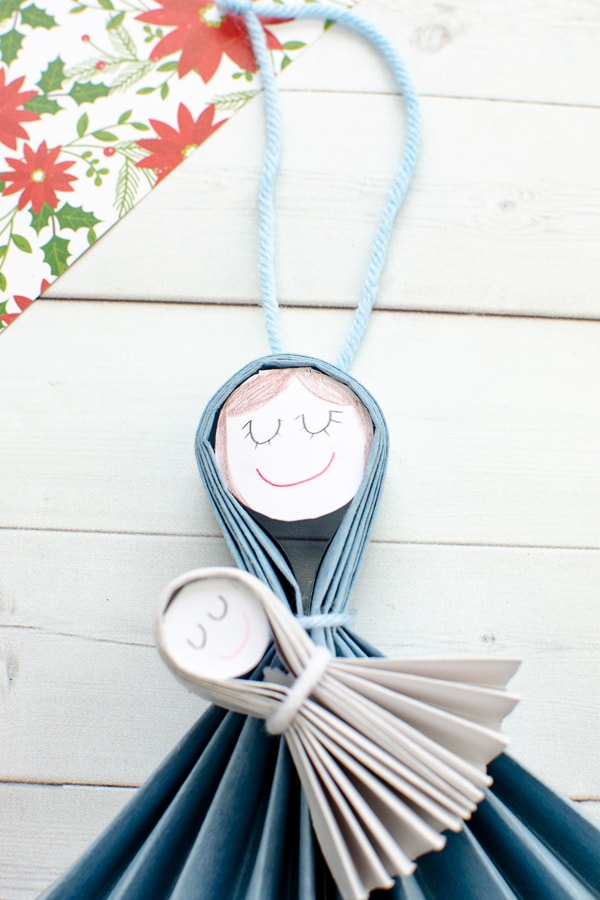 Your Mary and baby Jesus ornament is all finished!
Now you can find a nice place to display your fun baby Jesus craft.
The Christmas tree is always a nice place of course!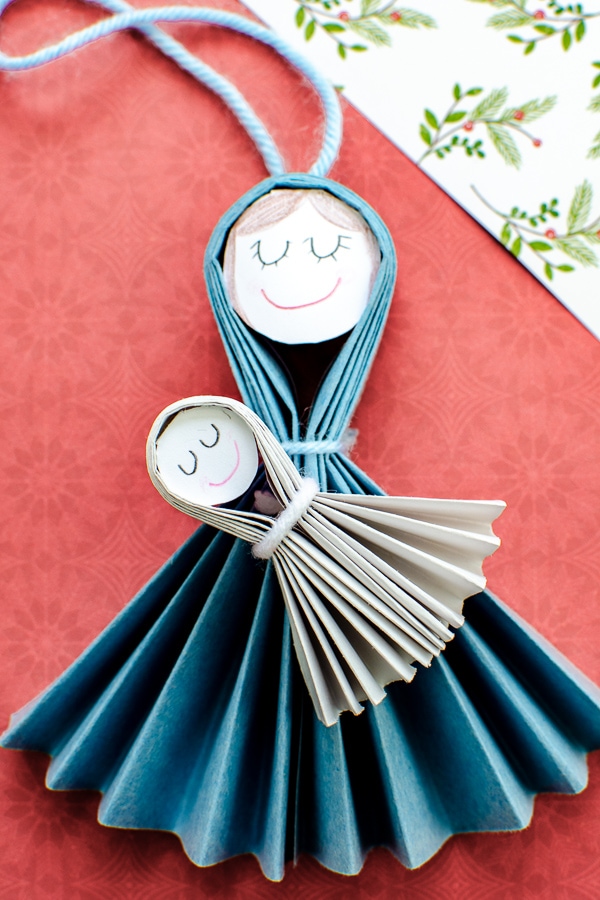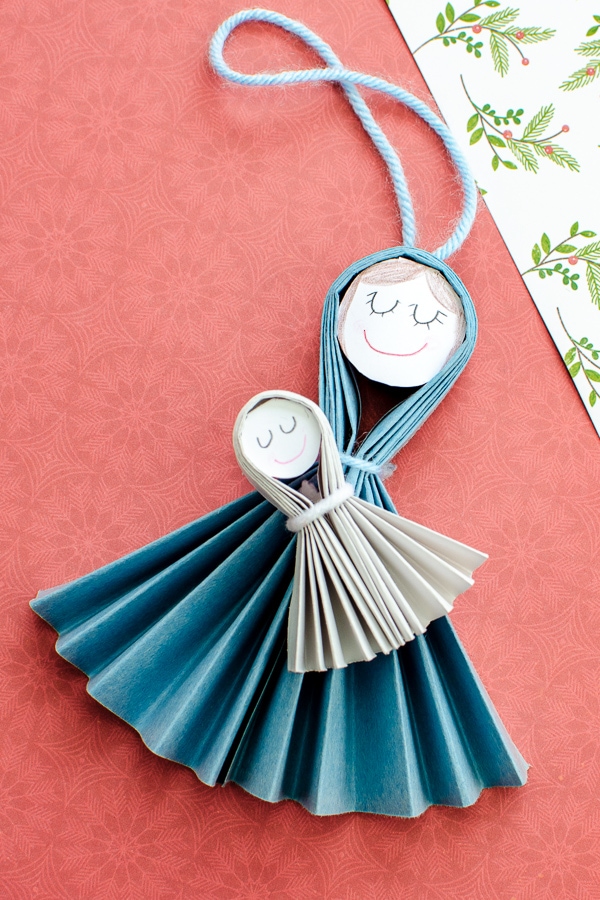 Grab the Craft Template
To grab the free printable craft template, put your email in the box below. We'll send it straight to your inbox!
These are for personal or classroom use only please. Not for commercial use. Thank you!
Other Jesus Crafts for Kids You'll Love