15 of The Best Snowman Crafts for Kids
Today we have best snowman crafts for kids to get creating this winter!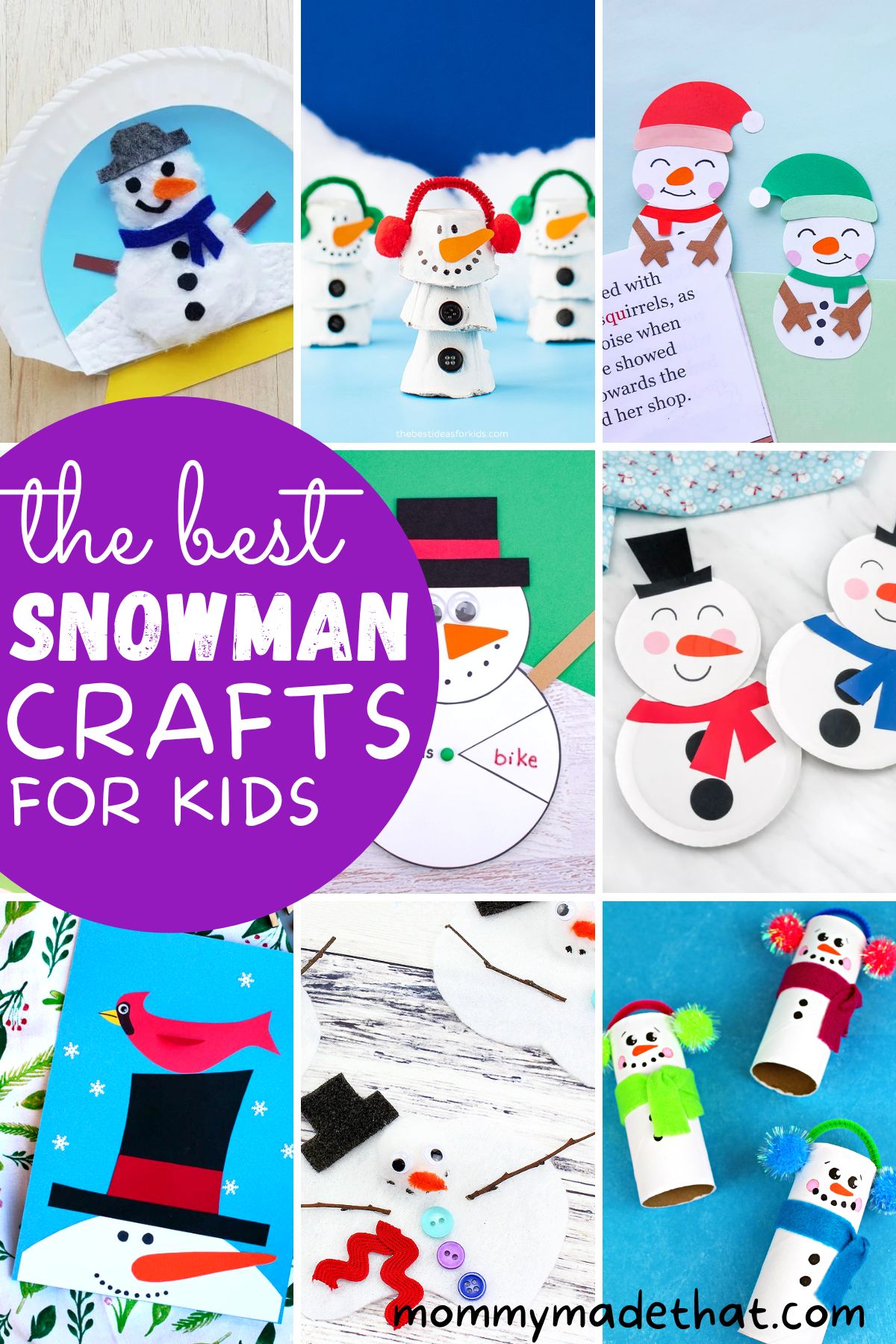 Winter is almost here. And we've been loving the cooler weather. We've also been coming up with some easy craft ideas.
So to get into the holiday mood we've been making lots of fun winter crafts and Christmas crafts.
Of course, winter means snow!
And even if you don't live where it snows, it's fun to create some snowy crafts.
One of our favorite are snowmen! In fact, we have lots of printable snowman templates if you're in need of a little creative spark.
And if you like those, you'll enjoy our other fun snowman printables like our snowman coloring pages and our pin the nose on the snowman.
We also found lots of brilliant easy snowman crafts. And we even have a few of our own.
Here are our current favorites. And once you're finished building some fun snowmen, make sure to check out our snowman names to give them their own special name and our snowman quotes!
Snowman Bookmarks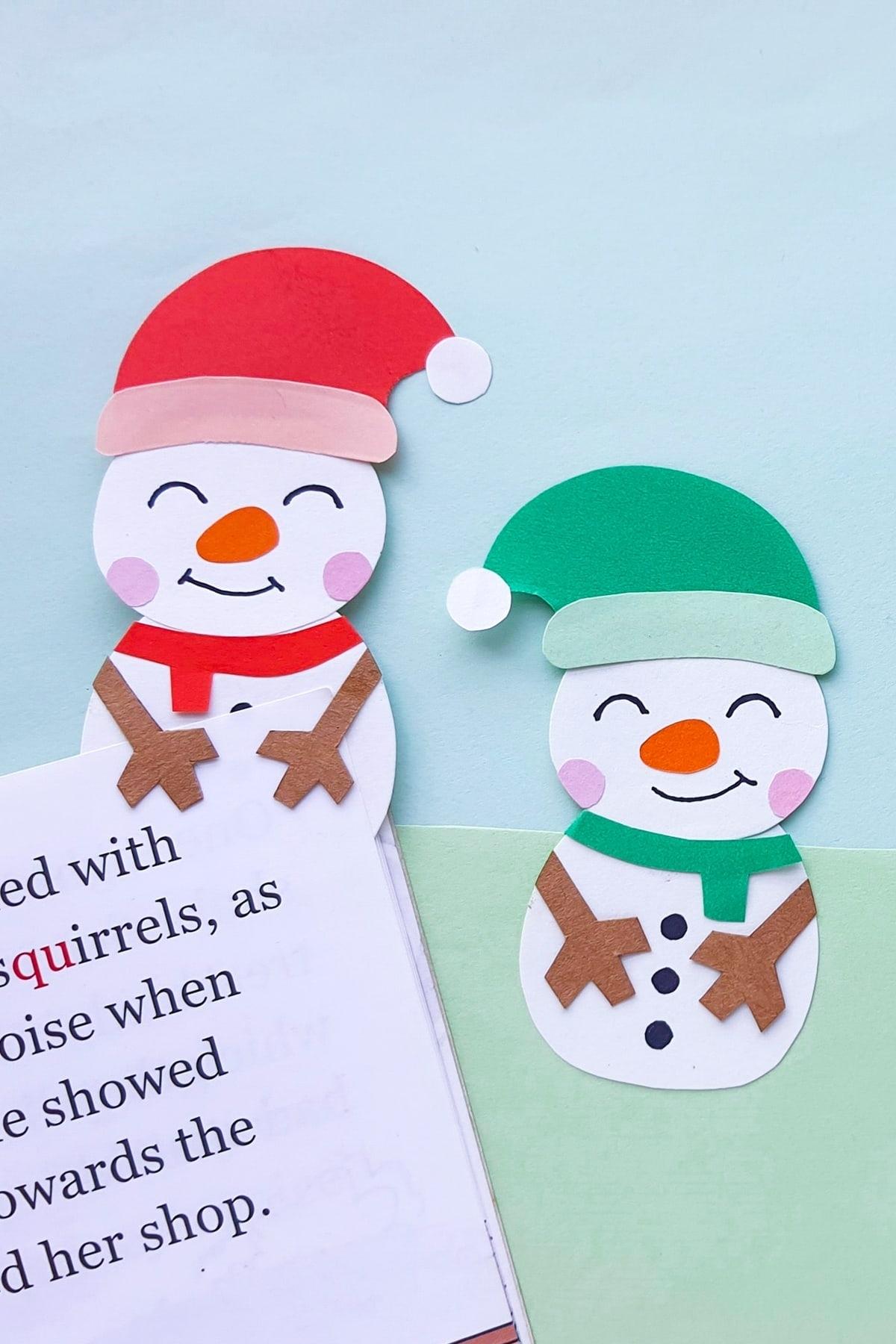 These snowman bookmarks are perfect to kick off the winter season and encourage a little holiday reading!
They're easy to make using the free printable template and the kids will love using them to mark their spot in their books.
Snowman Spinner Craft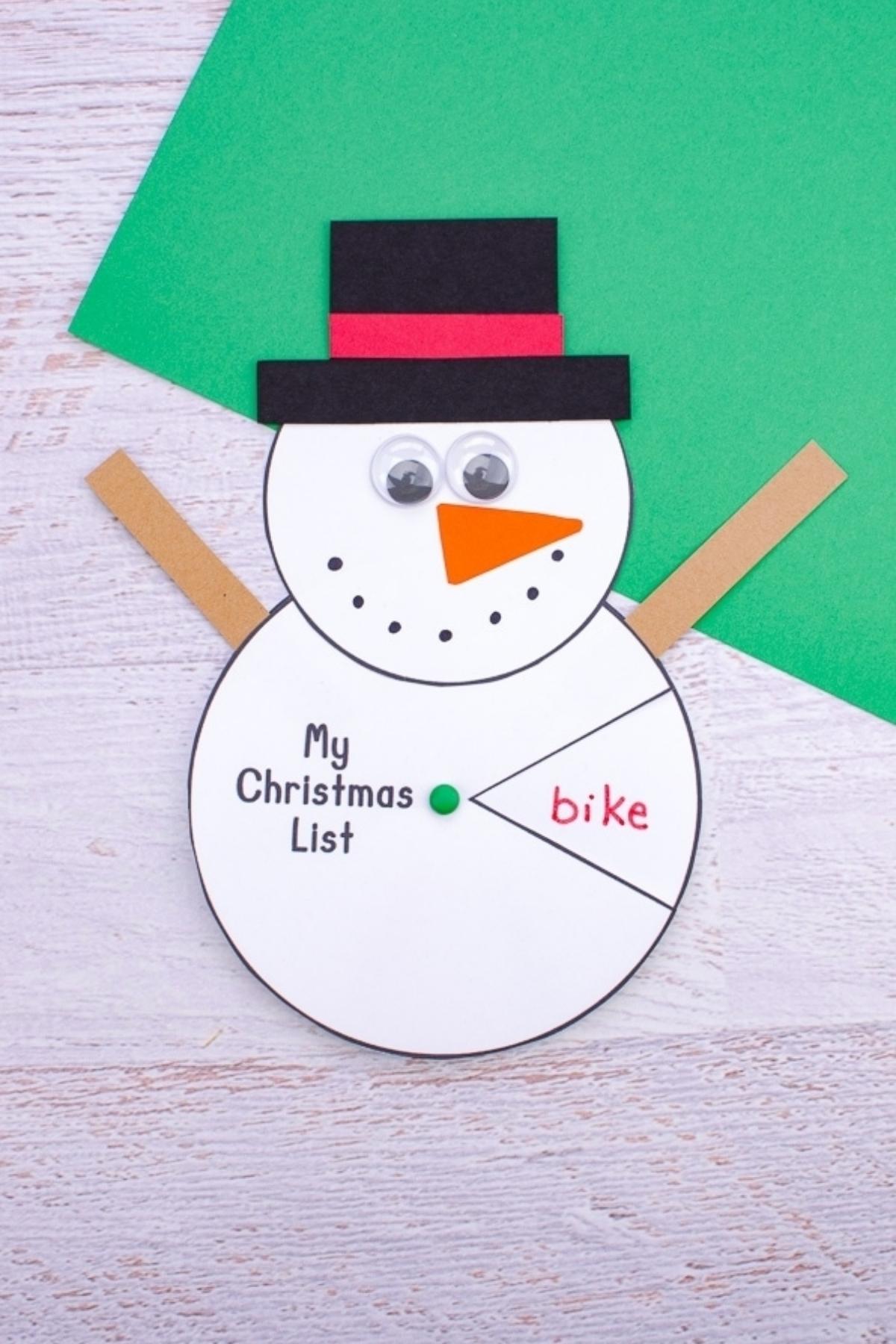 These snowman spinners also double as a Christmas wish list. Print out the template and get to crafting a fun snowman.
I like this craft because it gets the kids writing and thinking about what they want for the holidays.
You could also put a different spin on it and have them write in their favorite winter time activities.
Wood slice Snowman Ornament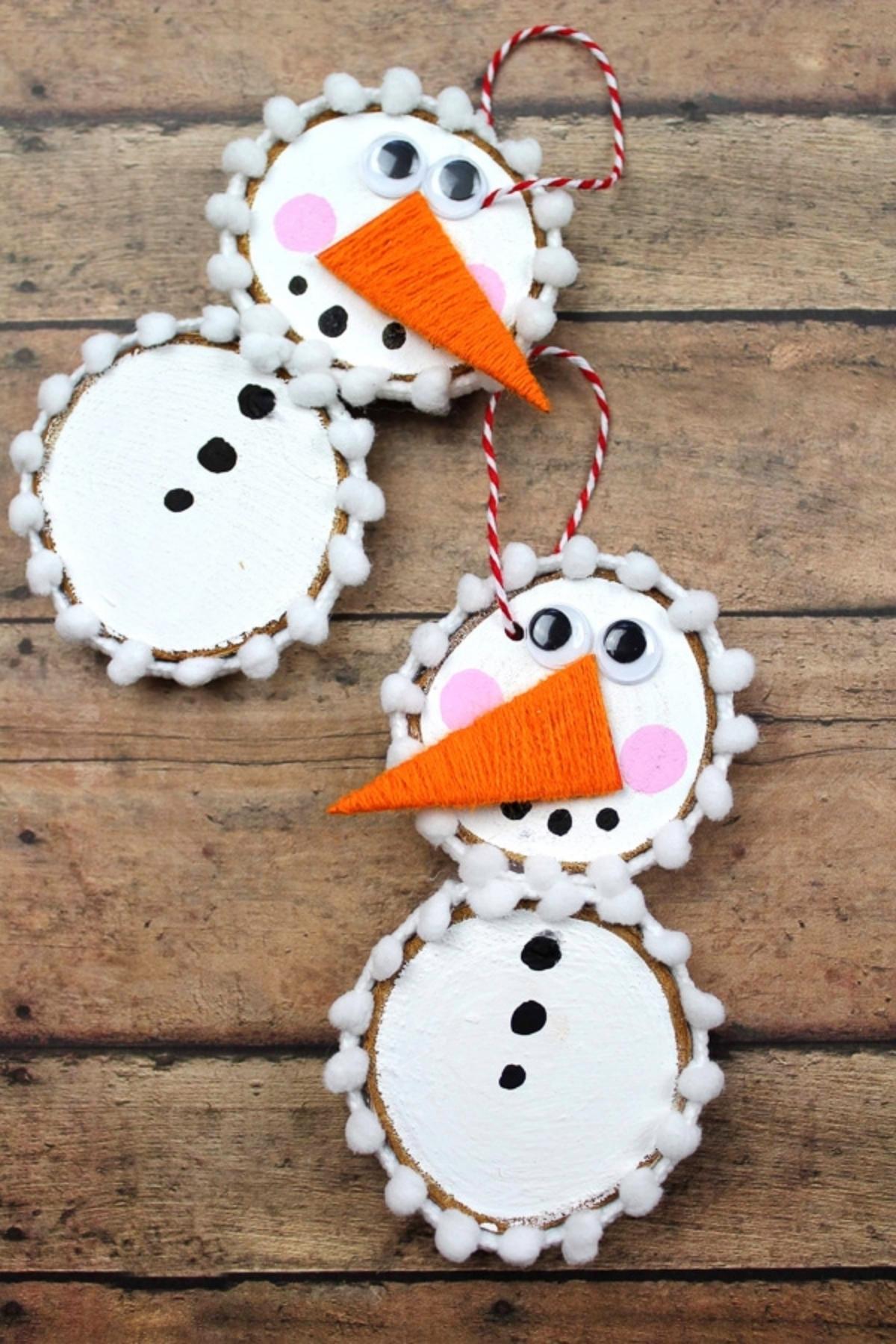 These adorable wood slice snowman ornaments are both a fun snowman craft and a decorative ornament you can keep for your own Christmas tree, or give as a gift.
Printable Snowman Craft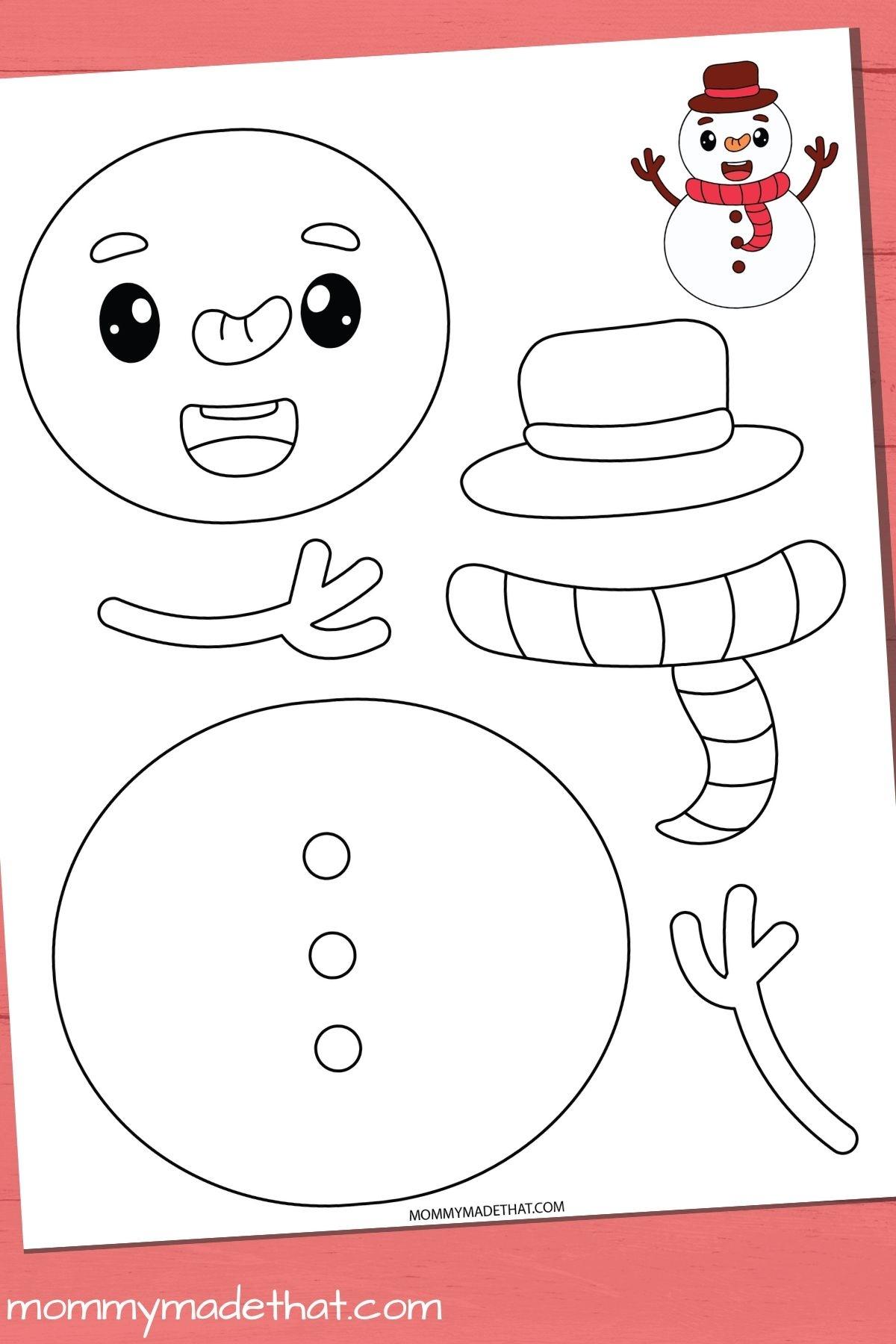 This printable snowman craft is both a fun coloring activity for the kids and a "build a snowman craft."
It's part of our Printable Christmas craft set and is a hit with the kids.
Snow Globe Snowman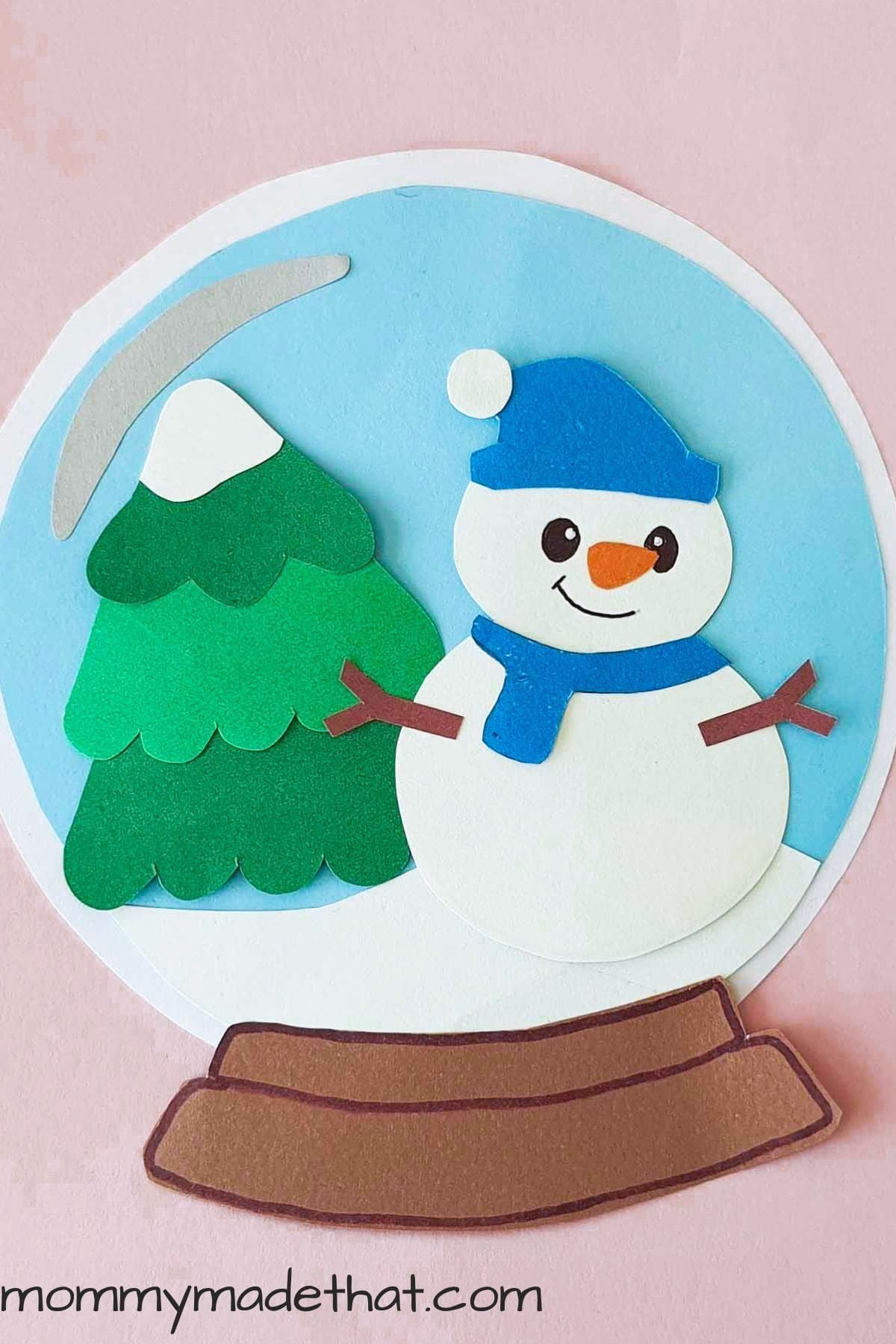 How about making our snow globe craft that features an adorable little snowman in side.
It has a free printable template you can download so you can whip up your own adorable snowman snow globe at home.
Printable Snowman Paper Doll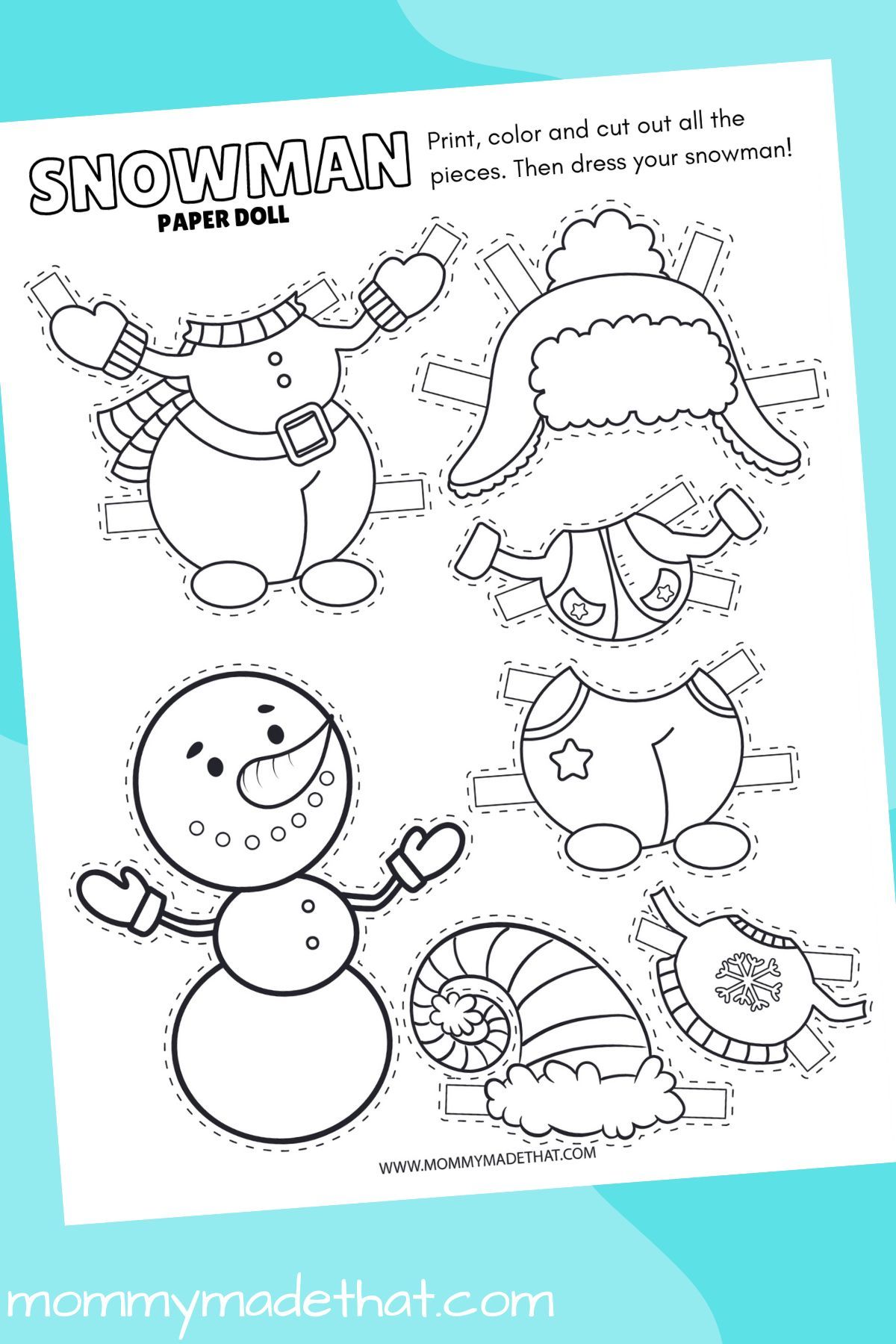 This fun printable snowman paper doll is perfect to print out and color in your own snowman clothes.
Then the kids can dress him however they like.
Paper Plate Snowman Craft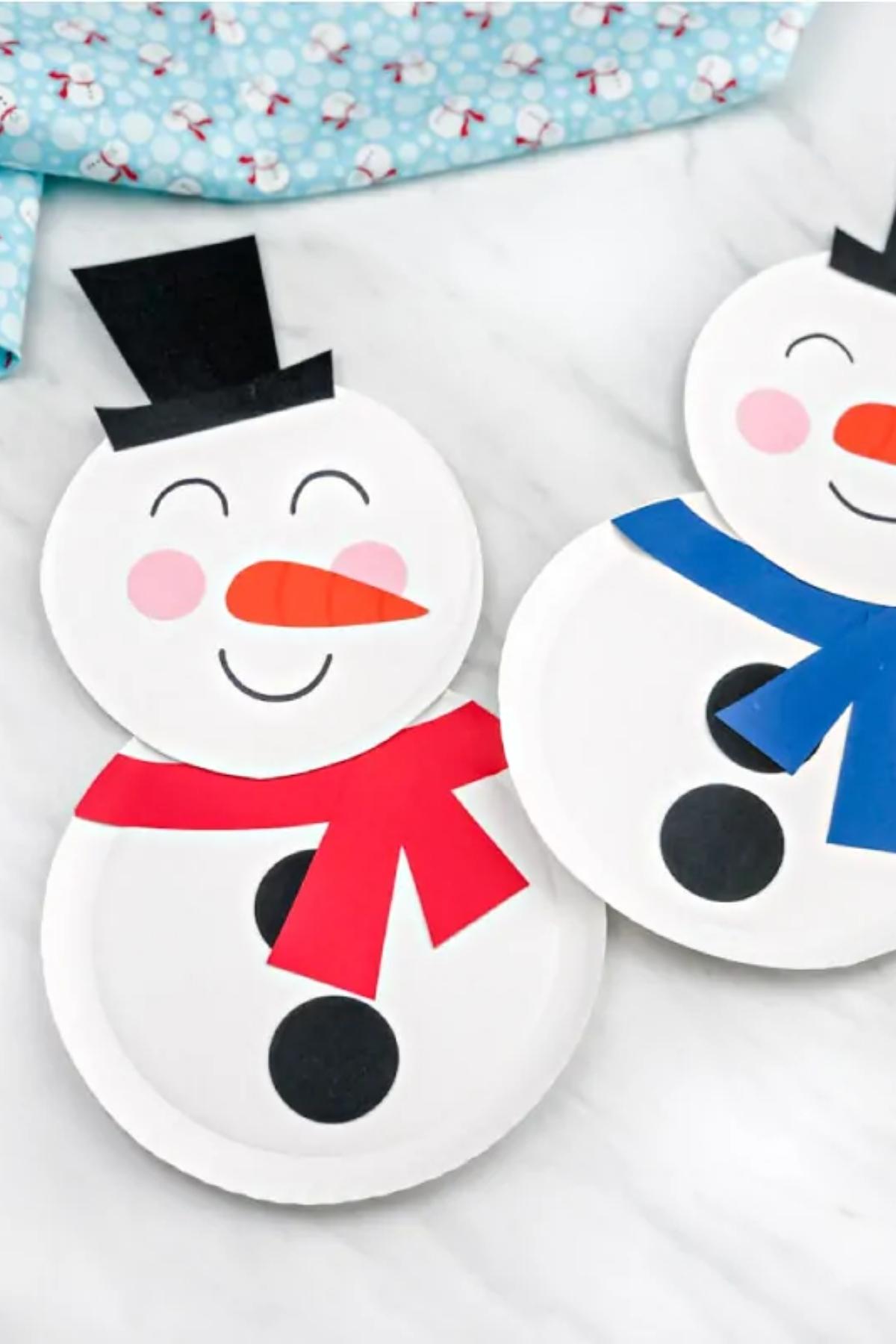 These adorable little paper plate snowmen are made from just paper and a couple of paper plates.
They're materials you probably already have at home and you can grab the free printable snowman paper plate template.
Toilet Paper Roll Snowman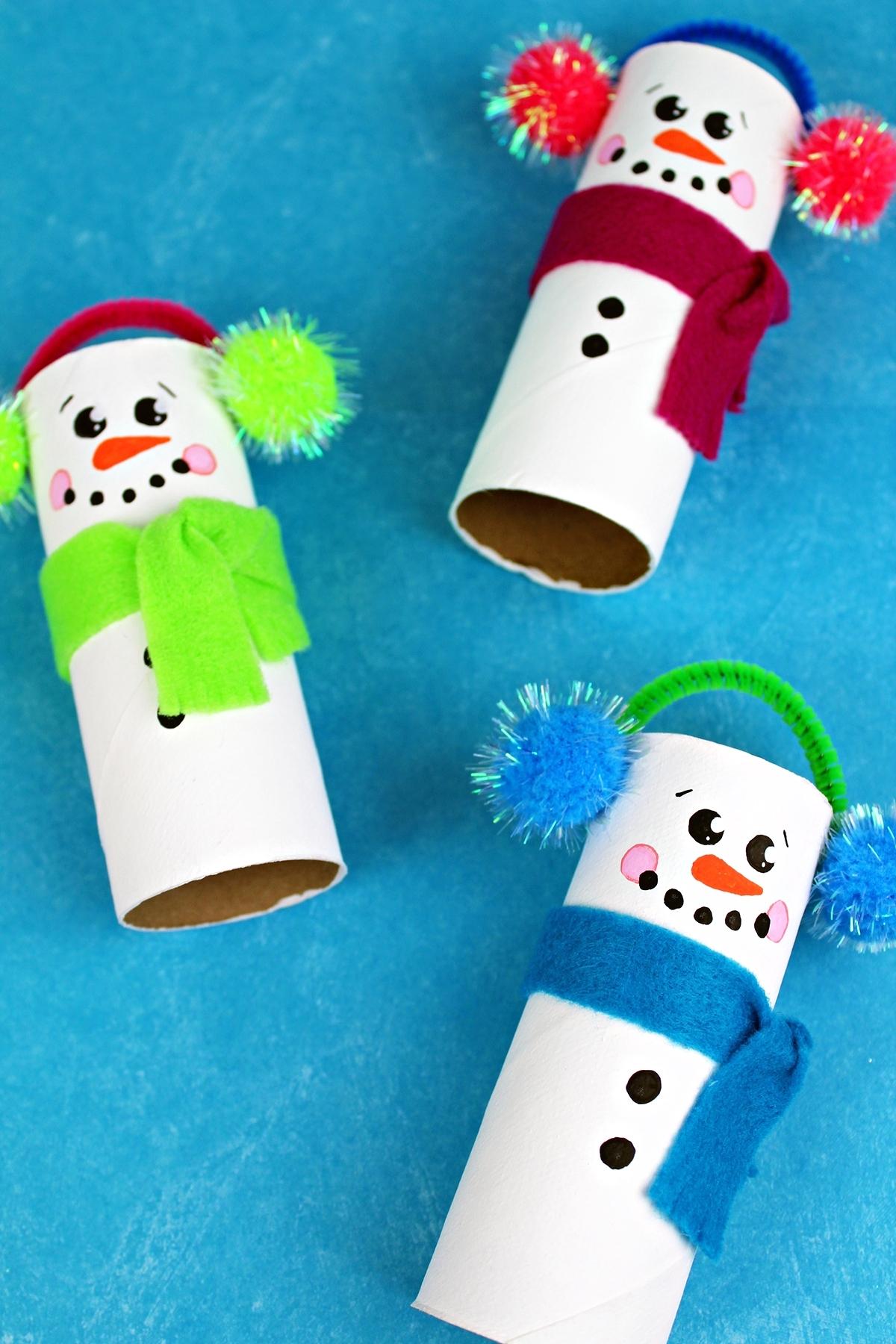 These cute toilet paper roll snowmen are made from recycled toilet paper rolls.
Paint the toilet paper rolls white, add some cute details like ear muffs made from pompoms and a pipe cleaner, along with a felt scarf and you've got a cute but easy snowman craft.
Egg Carton Snowman Craft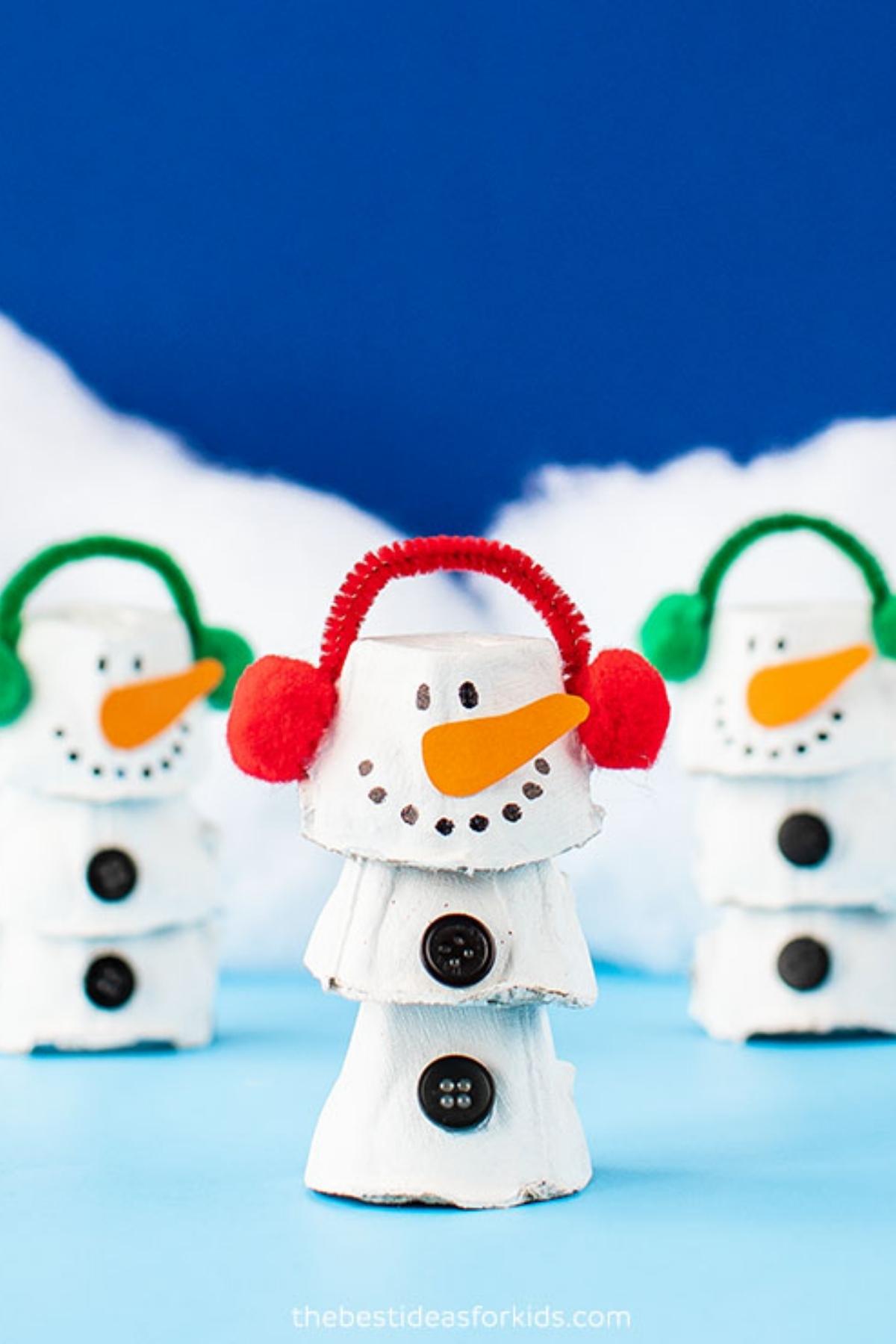 Another fun snowman craft using recycled materials is this egg carton snowman!
You can build the snowman using old egg cartons!
Stacked up cut up egg carton pieces, and all the fun details by painting on his mouth and eyes, and adding cute little buttons, for buttons!
Felt Melting Snowman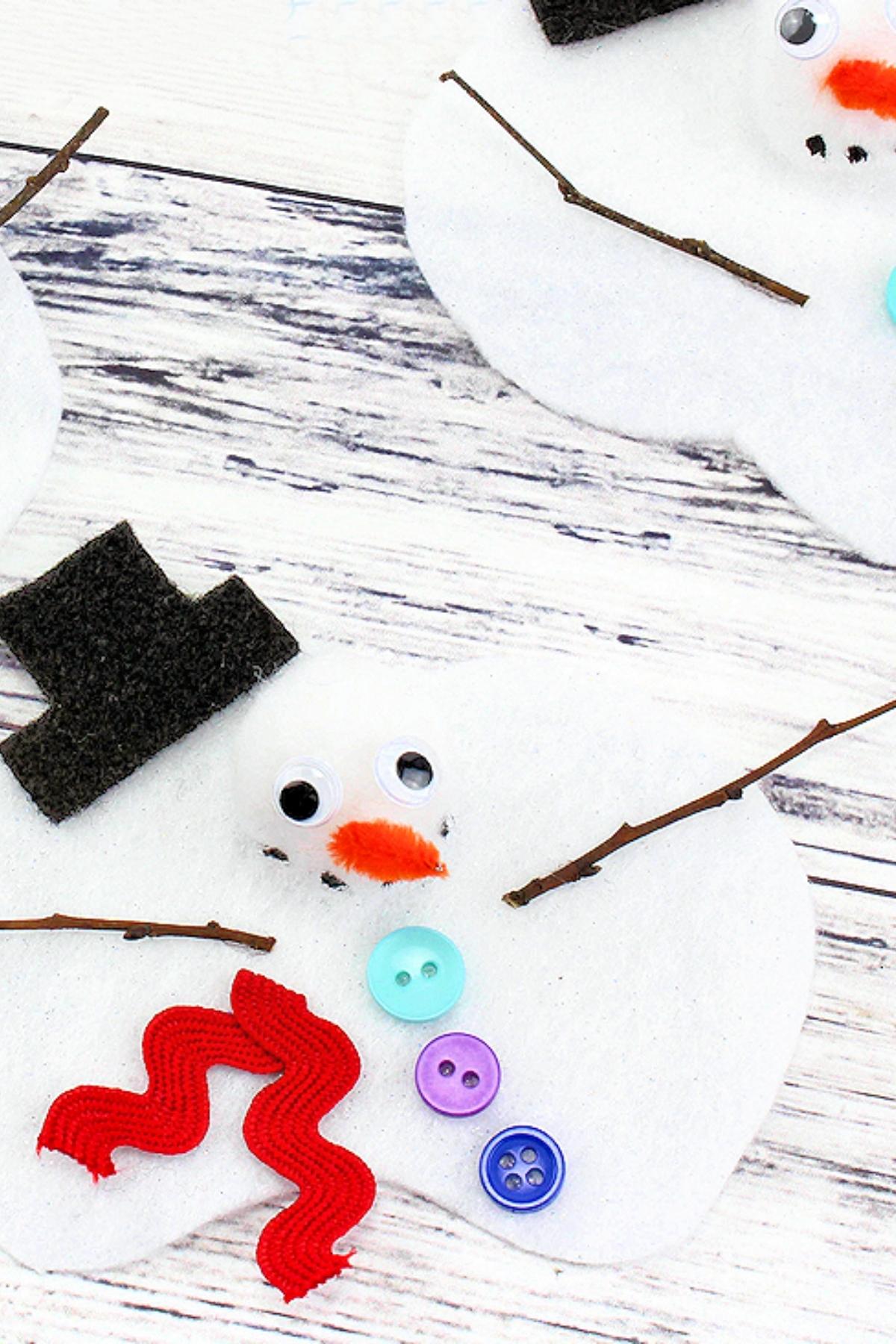 One of my favorite crafts on this list is this felt melting snowman craft!
He's super cute, even if he is all melted!
But all you need is a piece of white felt, a big white pom pom or cotton ball, and a few accent pieces you can find from your extra craft supplies.
Pinecone Snowman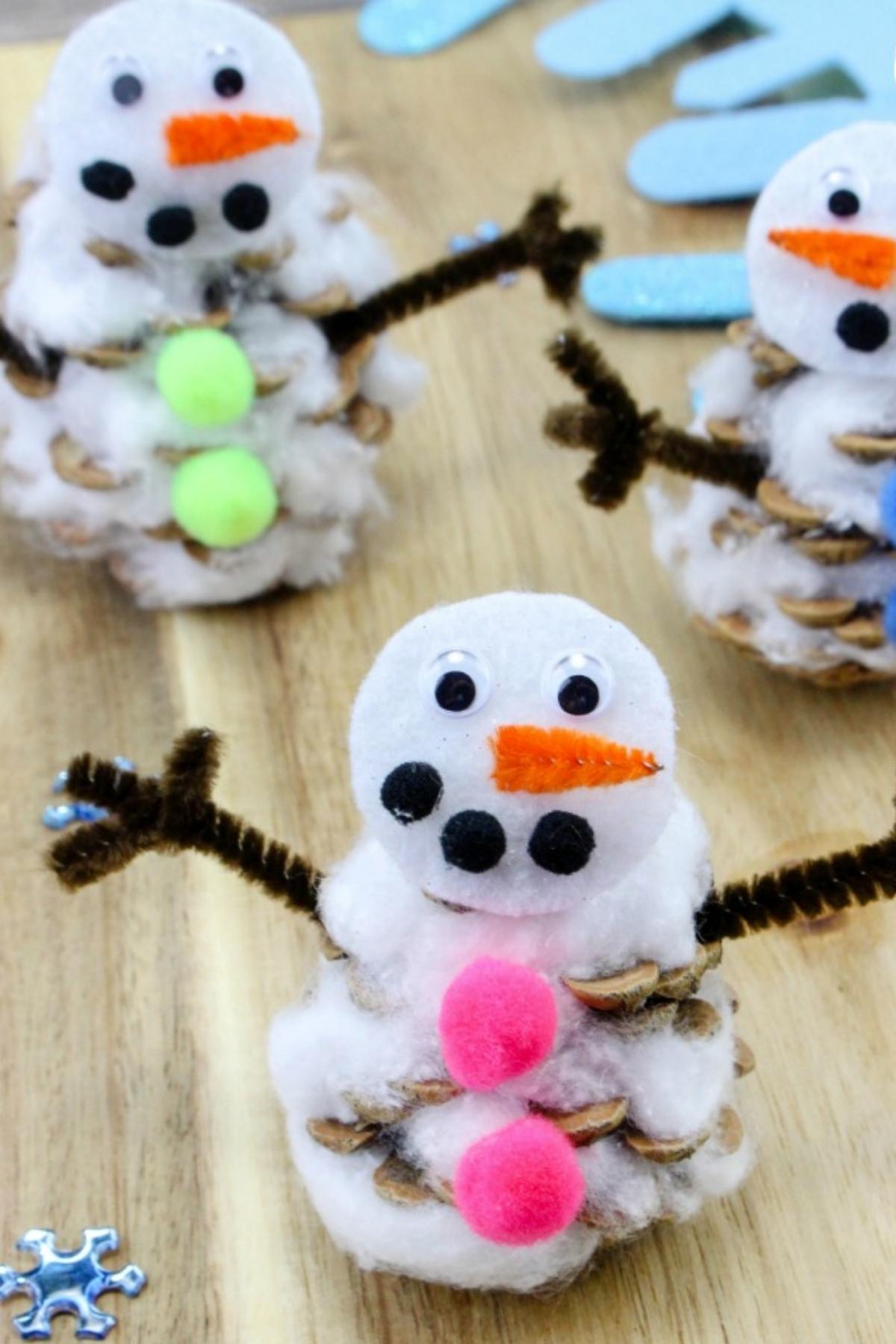 These adorable pinecone snowmen are made from cotton balls and pinecones!
Glue the cotton into the pine cone crevasses and add cute decorative touches like goolgy eyes, pipe cleaner arms and pom pom buttons!
It's a cute snowman craft kids will enjoy making with all the fun textures.
Paper Plate Snowman Globe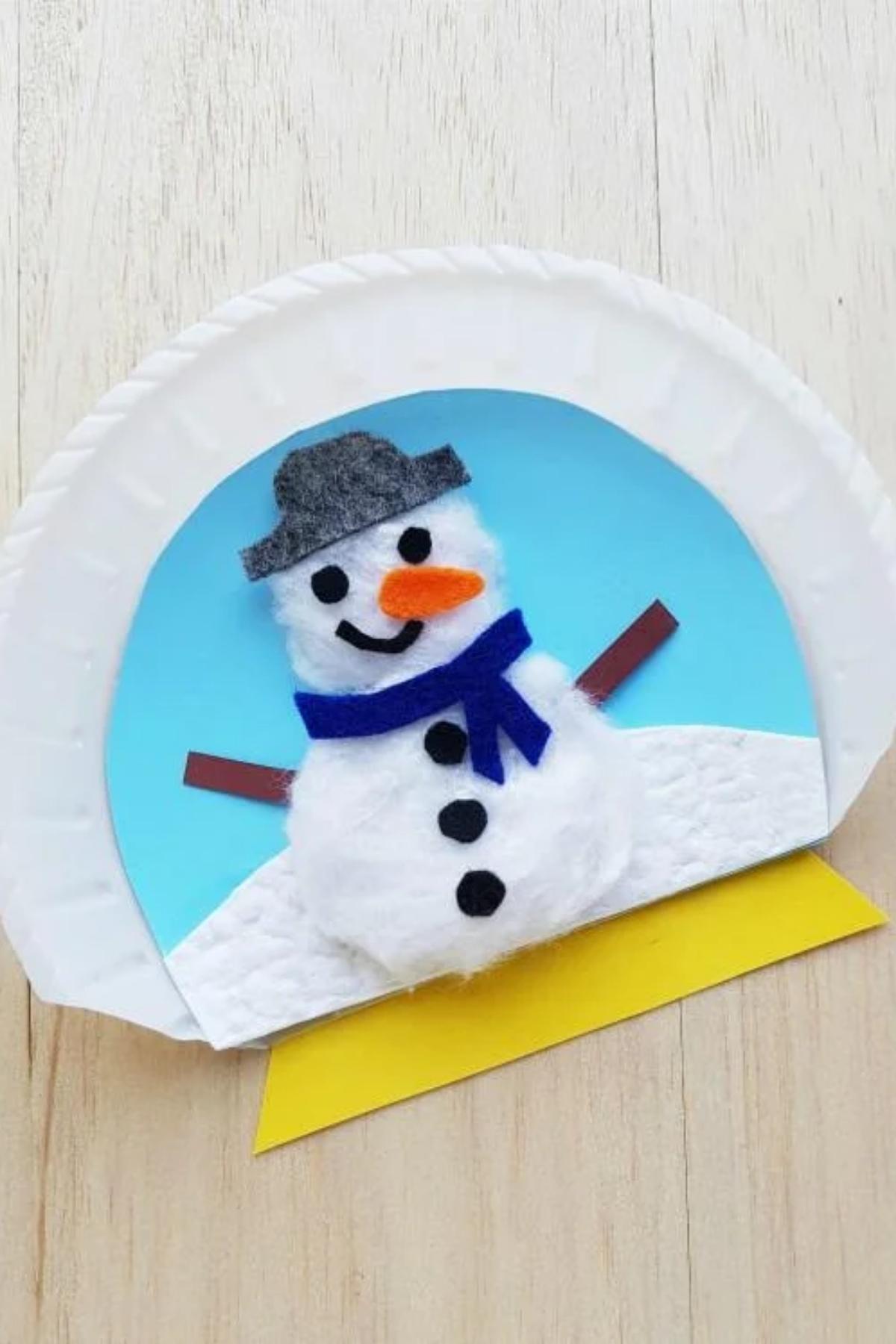 This super fun paper plate snowman globe is a creative way to make a snowman paper plate craft.
You turn the paper plate into a snow globe and build your snowman from cotton balls!
Add some decorative touches and you've got a cute art project on your hands!
Snowman Weather Gauge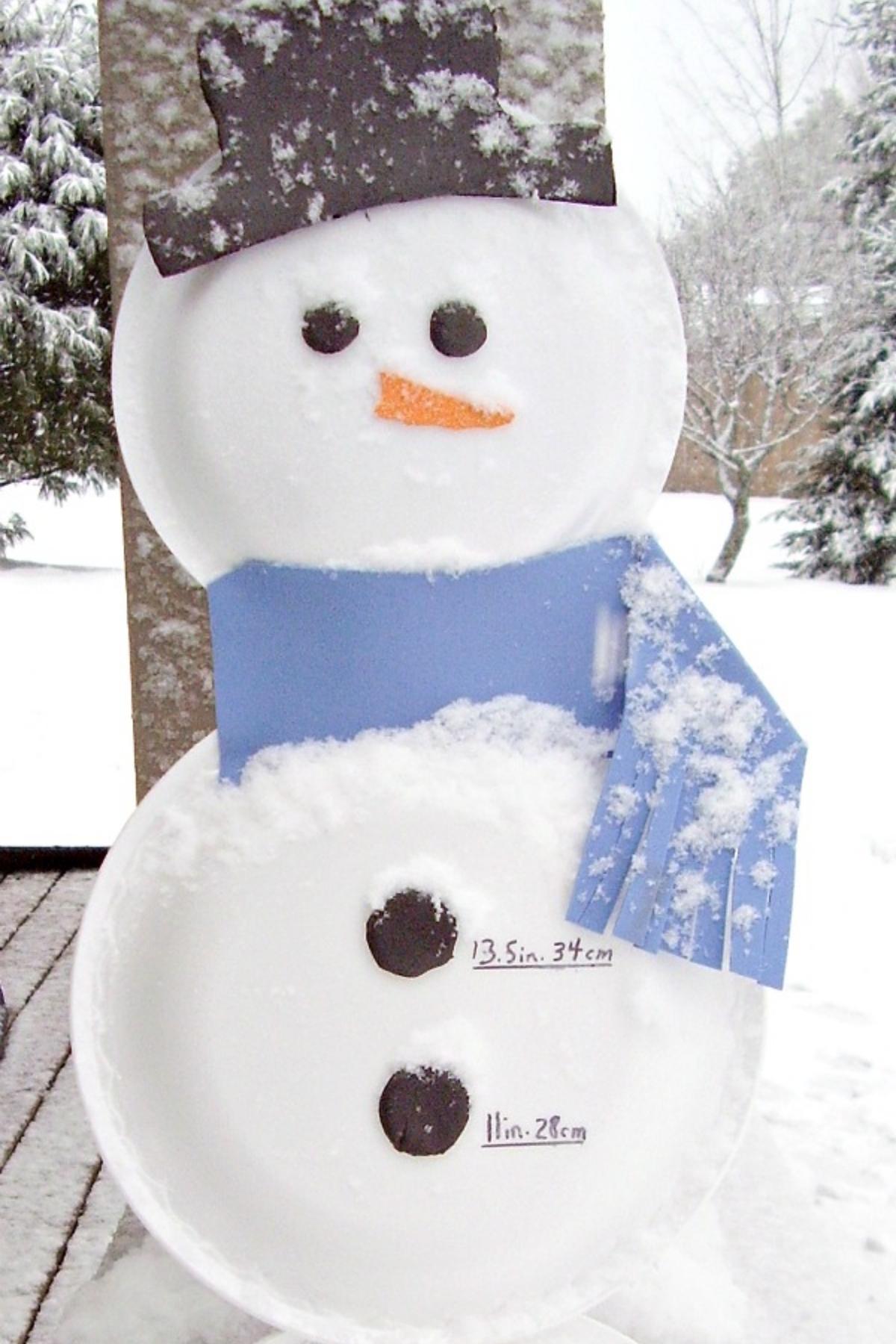 If you do have snowfall where you live, kids will love building this adorable snowman.
It's actually a snowman weather gauge! And it measures the snowfall.
I love crafts where the kids get to learn something too! They can see how much snow is falling outside, even if they're stuck indoors.
Then they can keep track and announce it as the family weatherman.
Snowman Art Project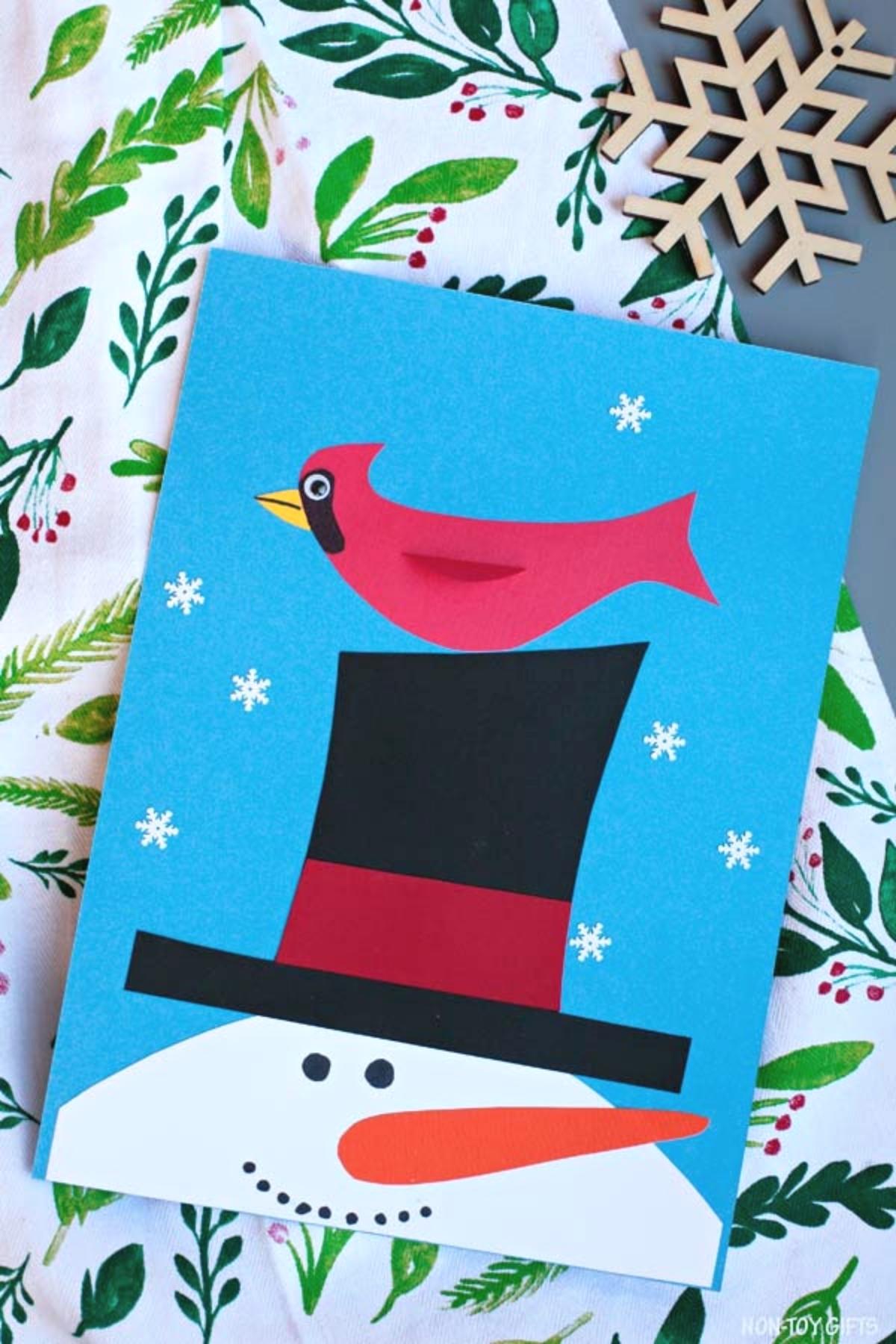 I am in love with this adorable snowman is a fun art project for the kids.
Grab the printable template and they can build their own snowman art piece using various cutouts of colored craft paper.
Snowman Sling Shot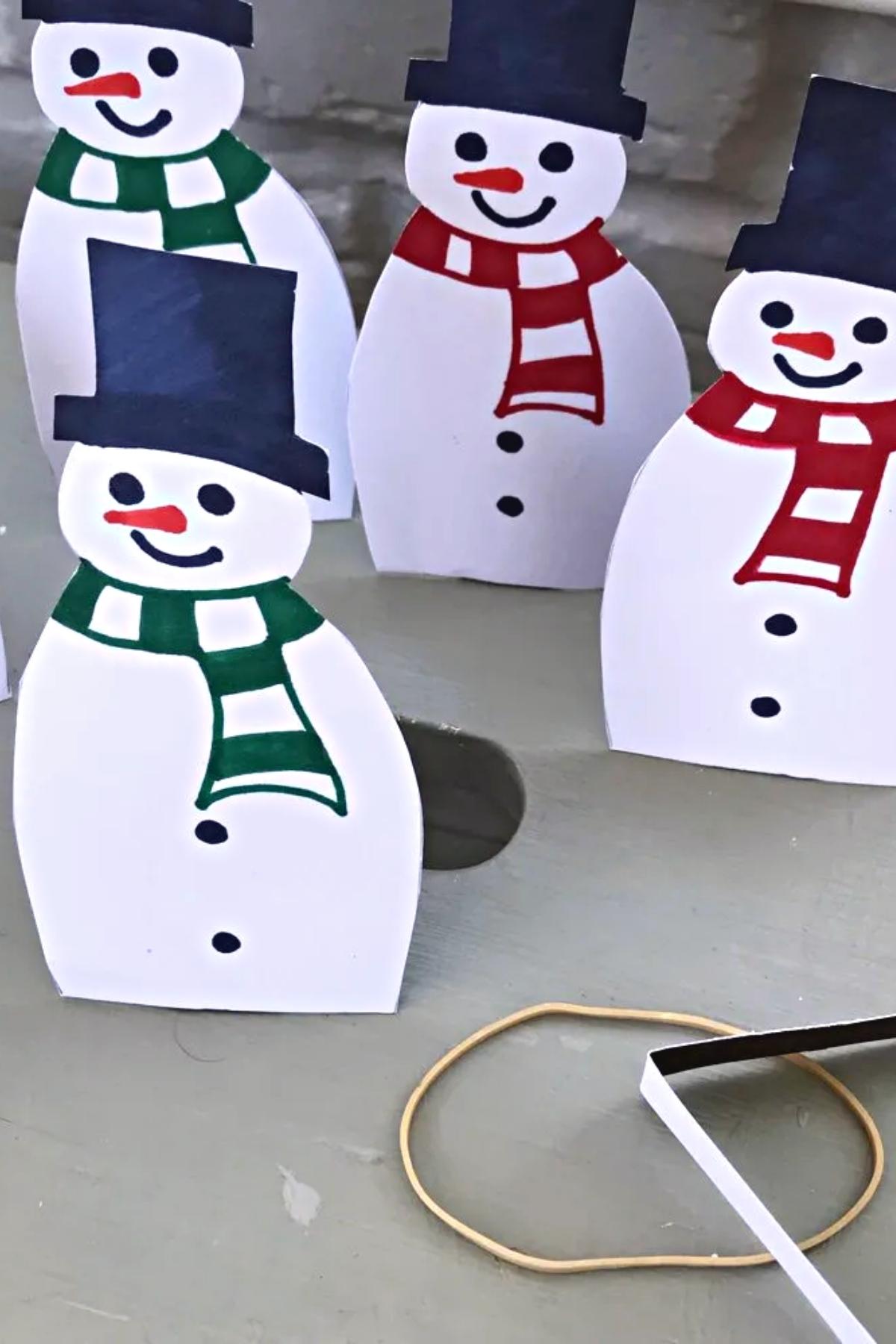 This adorable snowman sling shot craft idea is a total winner for kids.
Kids can craft their own snowmen and then use a homemade slingshot to knock them all down.
It doubles as a craft and cute activity that's not only entertaining but helps with motor skills too!
Upcycled Snowman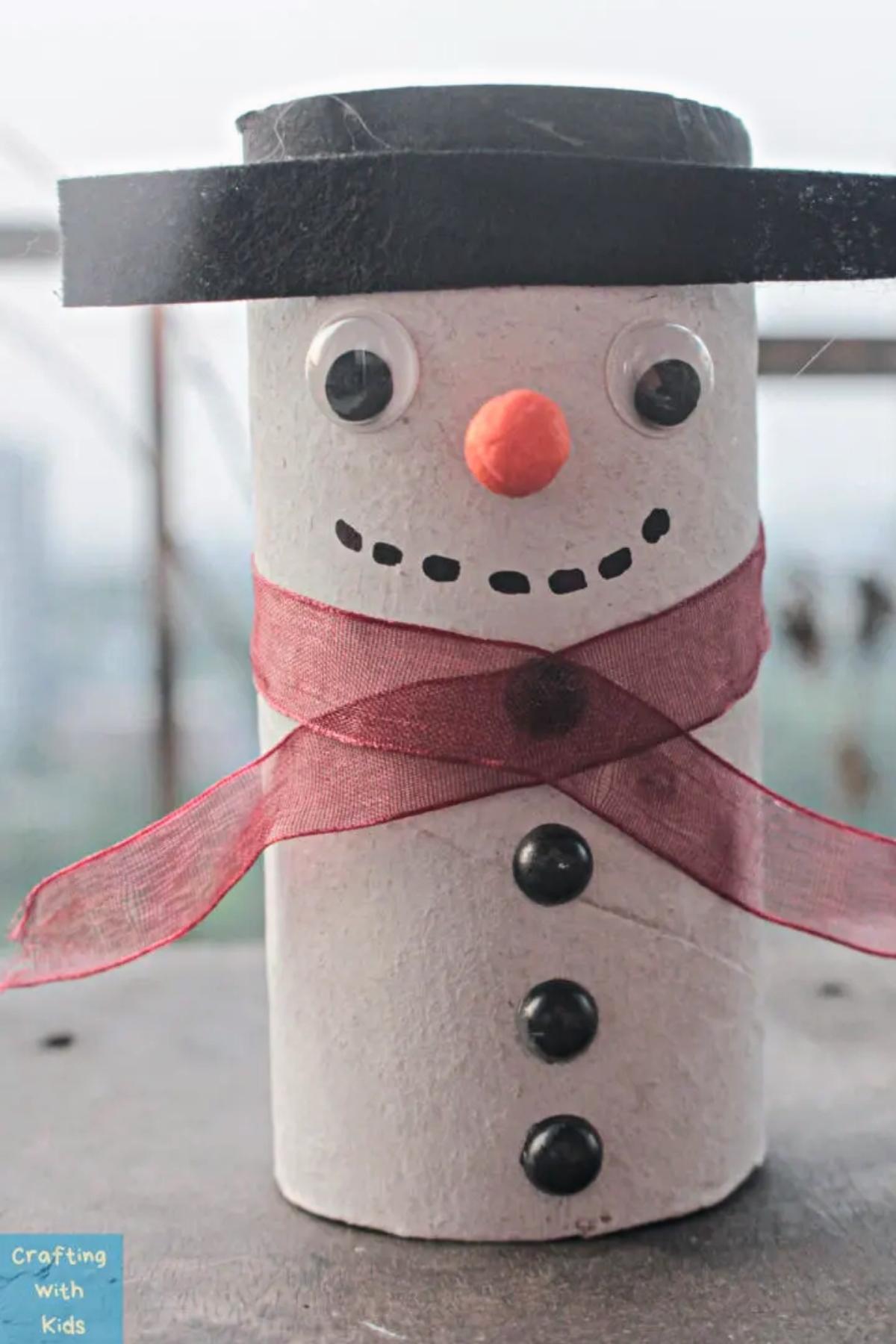 Here is another super cute way to make a snowman from a toilet paper roll.
This little guy includes a top hat and real buttons, for buttons!
K-cup Snowman Craft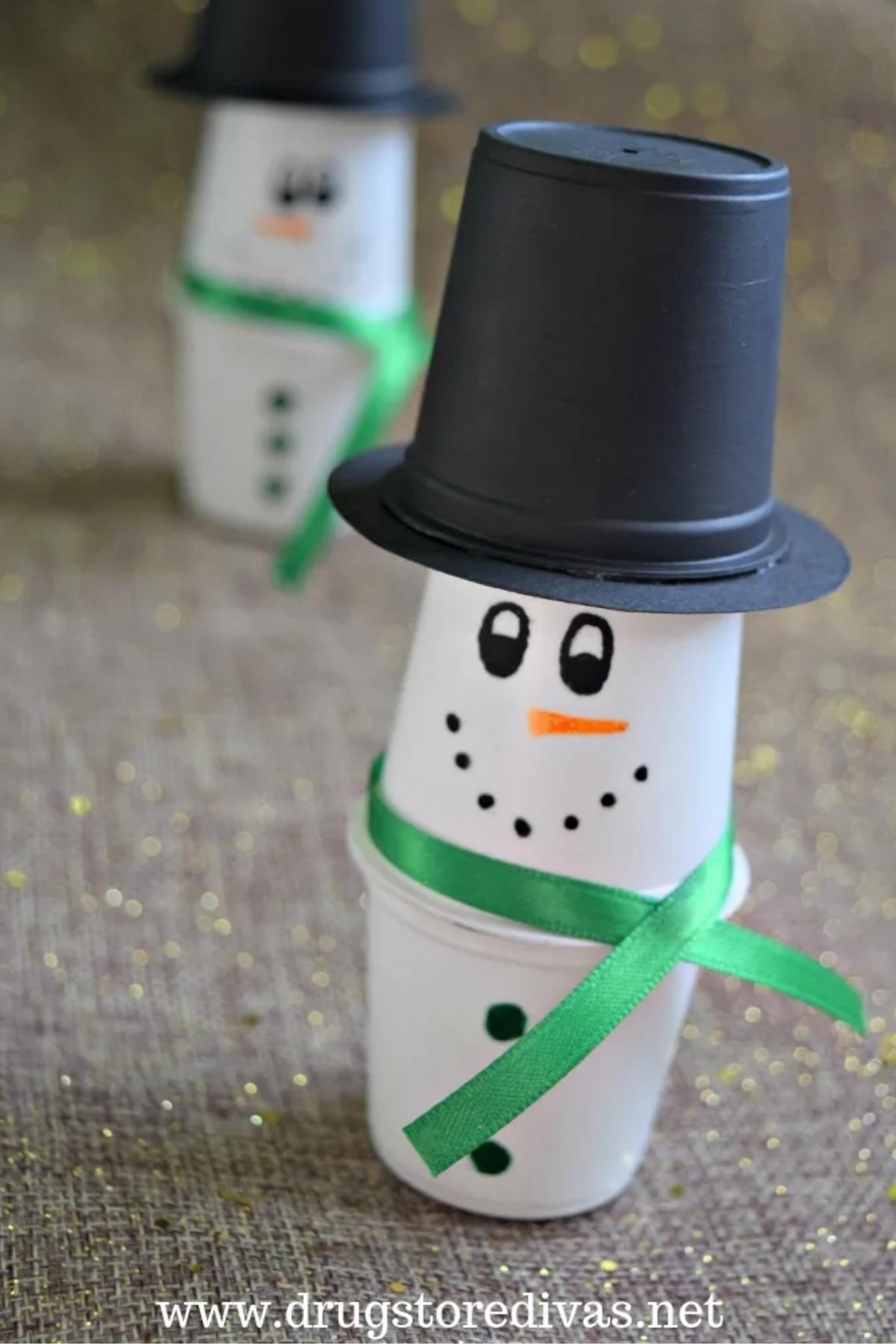 If you're a Keurig at home, you can save some of the old cups to turn into one of these super cute K-cup snowmen.
They're super easy to make, and they look great as cute snowmen.
Popsicle Stick Snowman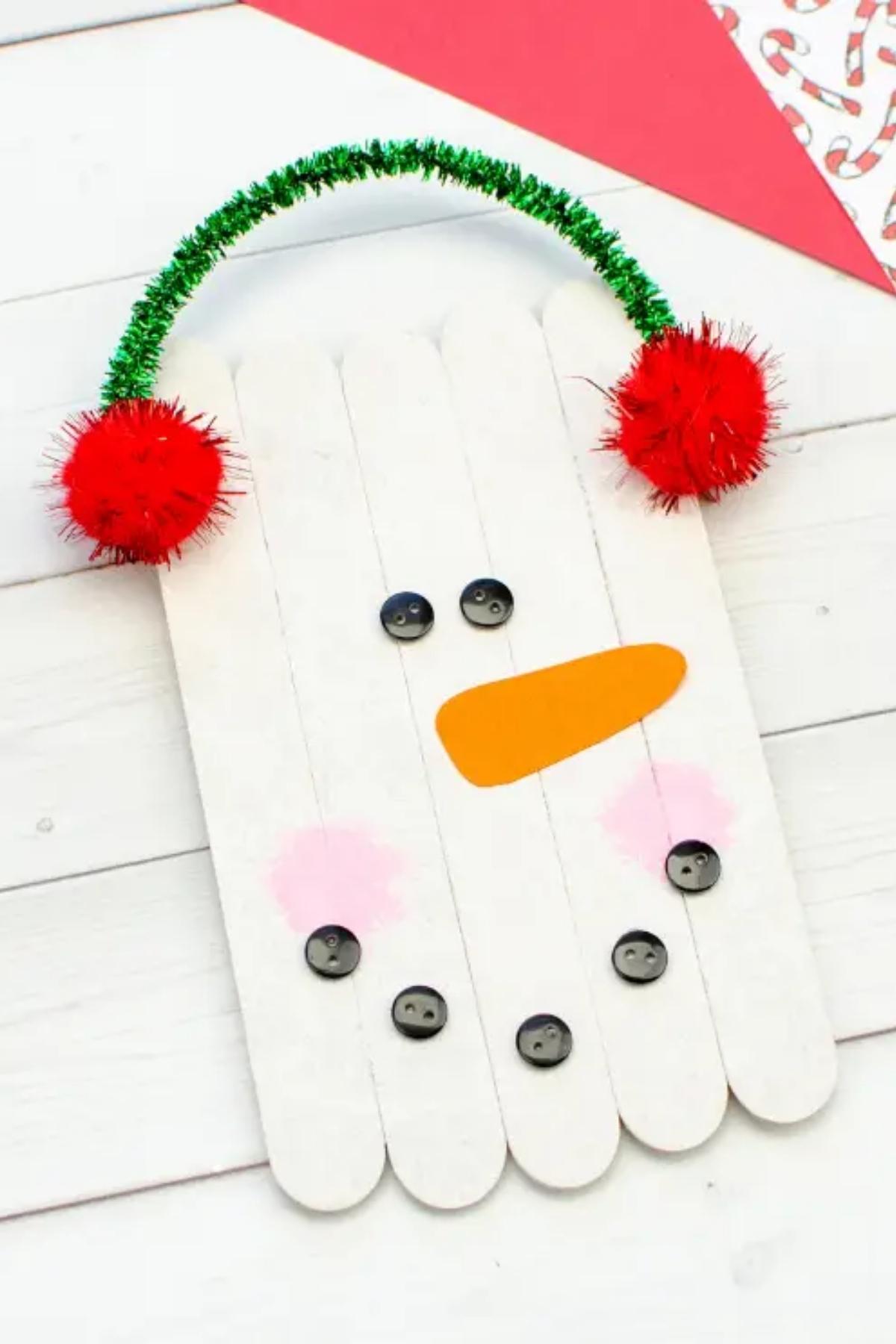 This cute popsicle stick snowman craft is perfect if you have some extra popsicle sticks lying around.
He's easy to make and looks so stinking cute. He'd make a great ornament for the tree too!
Which snowman craft will you be whipping up with the kids this winter?