Printable Daisy Craft Template
This printable daisy craft template is a fun and interactive way for children to explore their creativity with arts and crafts. The template features a simple yet charming design of a daisy flower, with outlines for petals, leaves, and a center. Kids can use the template to cut out the various parts of the flower and then assemble them into a unique and colorful creation.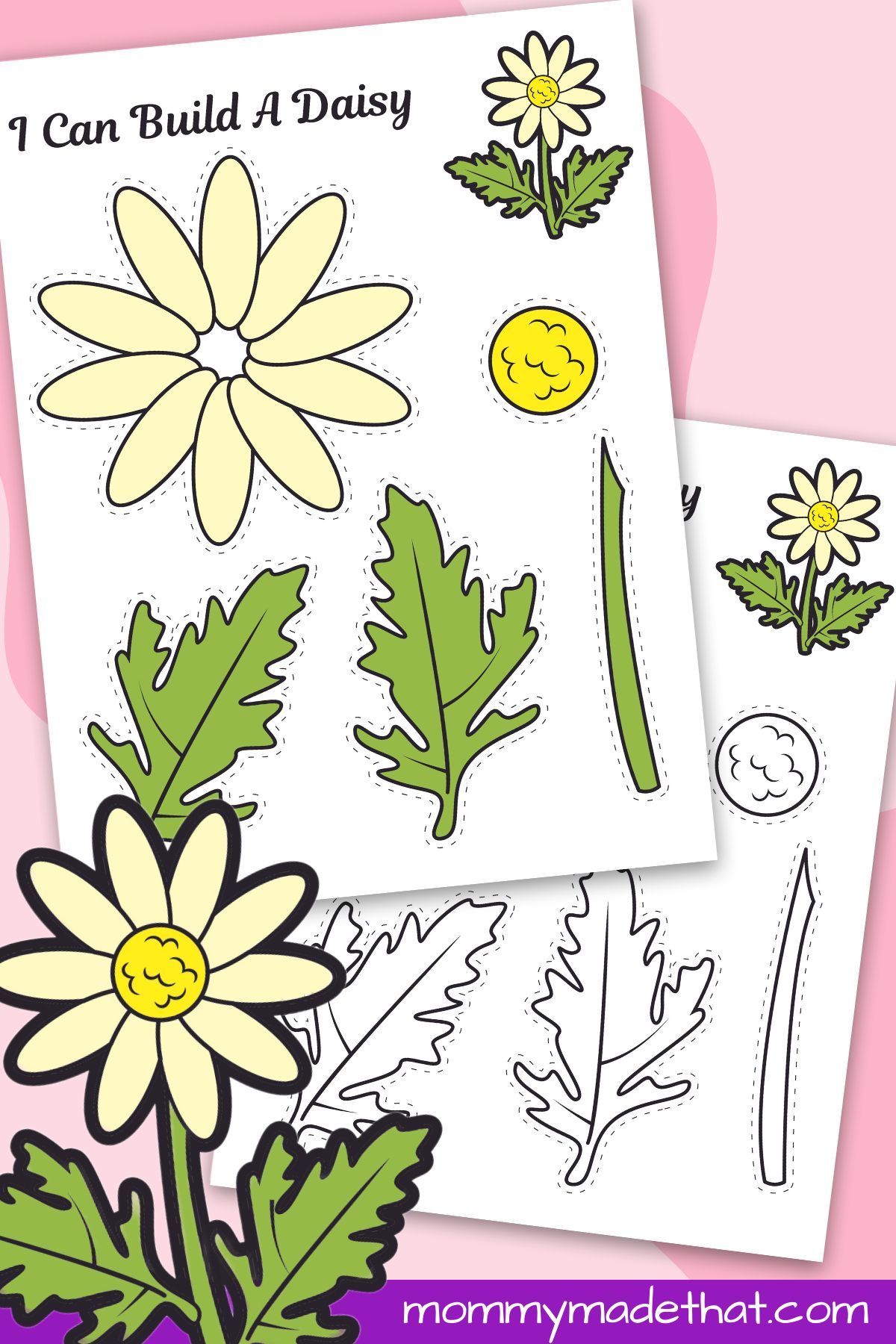 Looking for a fun and creative activity for kids to do at home or in the classroom?
Look no further than this printable daisy craft template! Whether it's a rainy day or a lesson plan that needs a hands-on component, this simple yet engaging craft is perfect for young artists.
The template features outlines for various parts of a daisy flower, allowing kids to easily cut them out and assemble them into a colorful and unique creation. This makes a fun and easy paper flower craft.
With endless possibilities for colors and patterns, this craft is sure to keep kids entertained and happy for hours.
This is a great activity for fine motor skills as it lets them practice coloring skills and scissor skills.
The Daisy Craft Template
Out daisy craft comes with two versions of our daisy template. The first one is a colorful flower.
Featuring big yellow flower petals, a big yellow center and bright green leaves.
Simply cut out the daisy pieces and assemble them together as a fun cut and paste art project.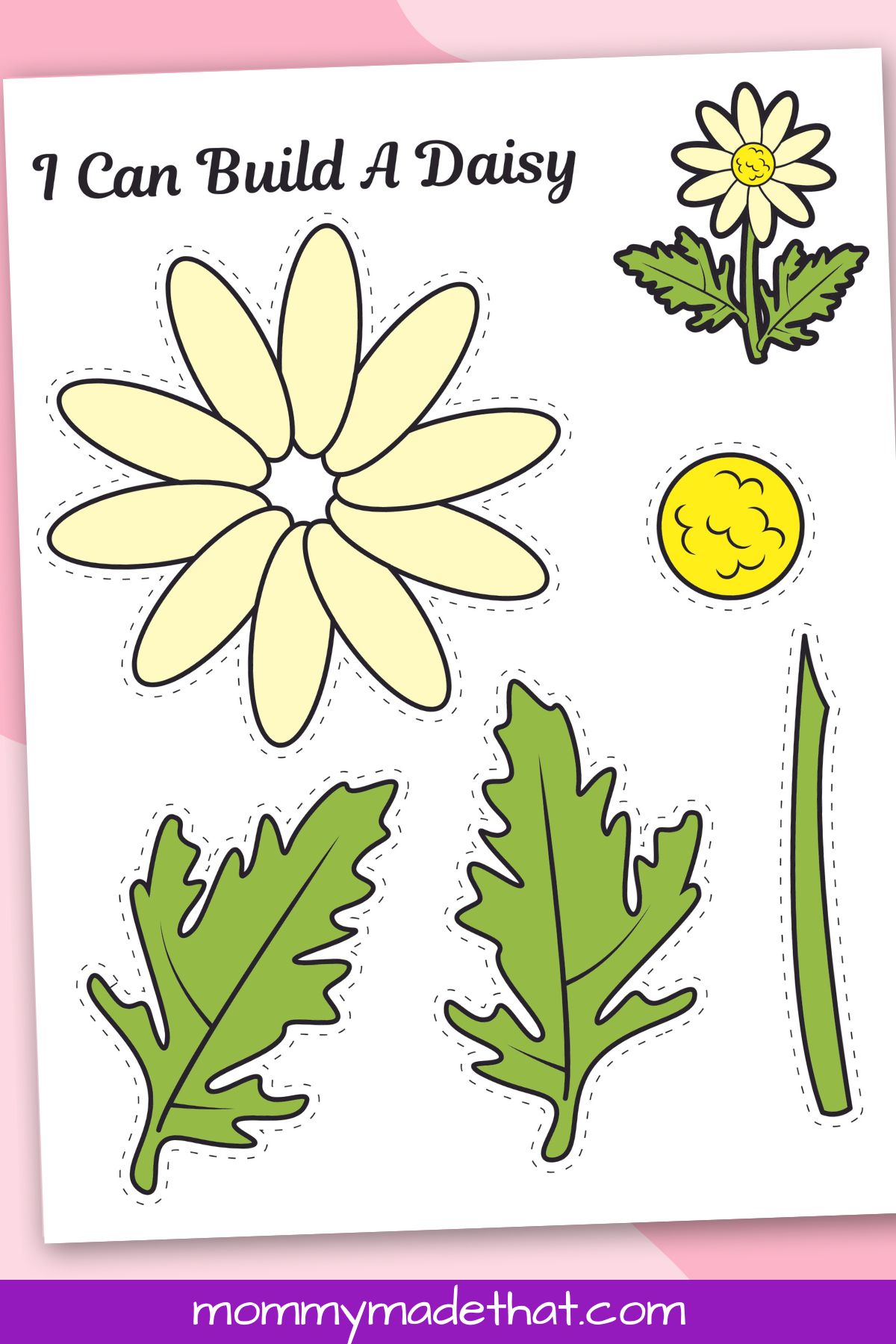 Our second template is a black and white template. You can print it out and let the kids use it as a flower coloring page.
Then cut out the pieces and assemble your daisy craft.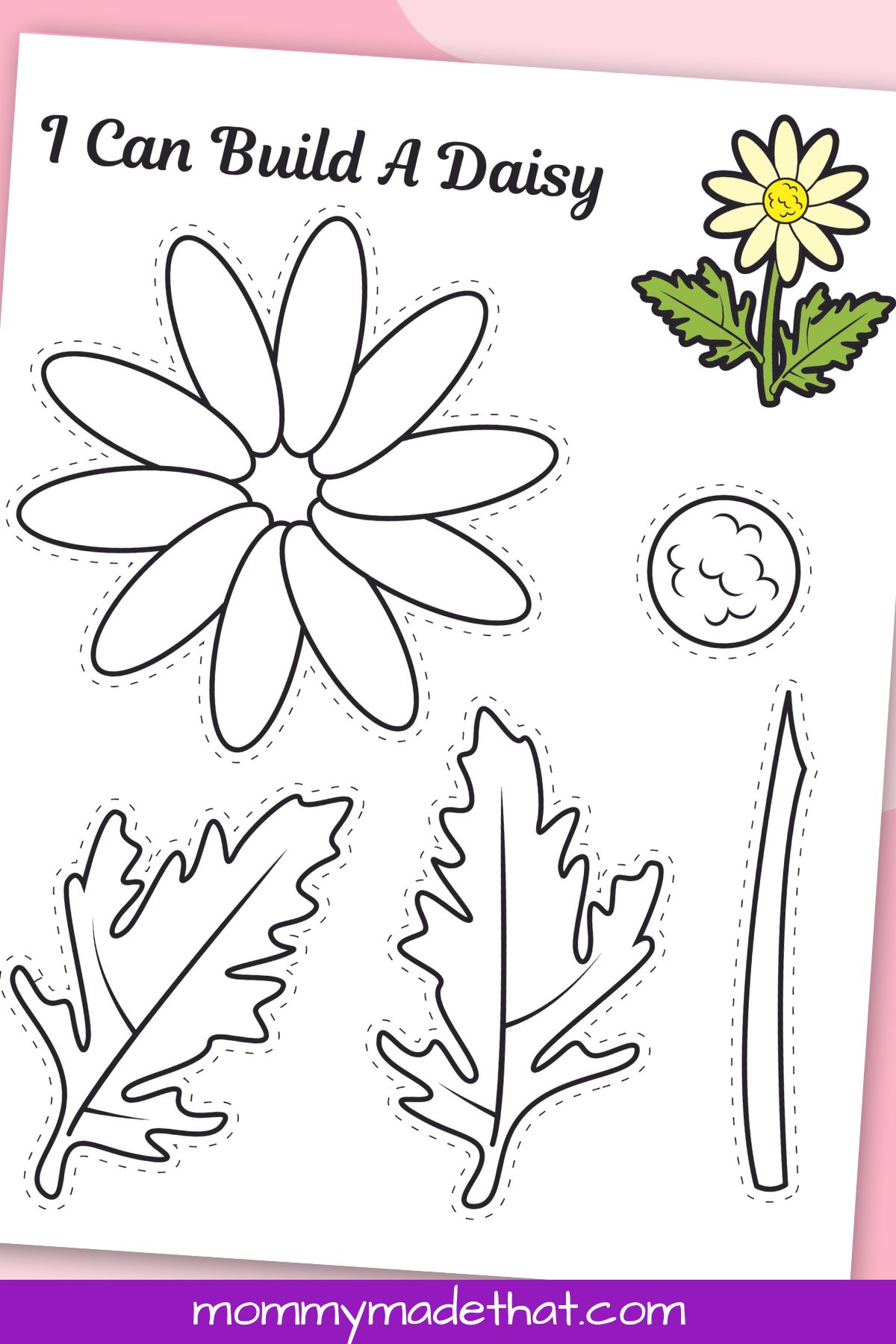 This lets them get as creative as they like with the colors of the flower.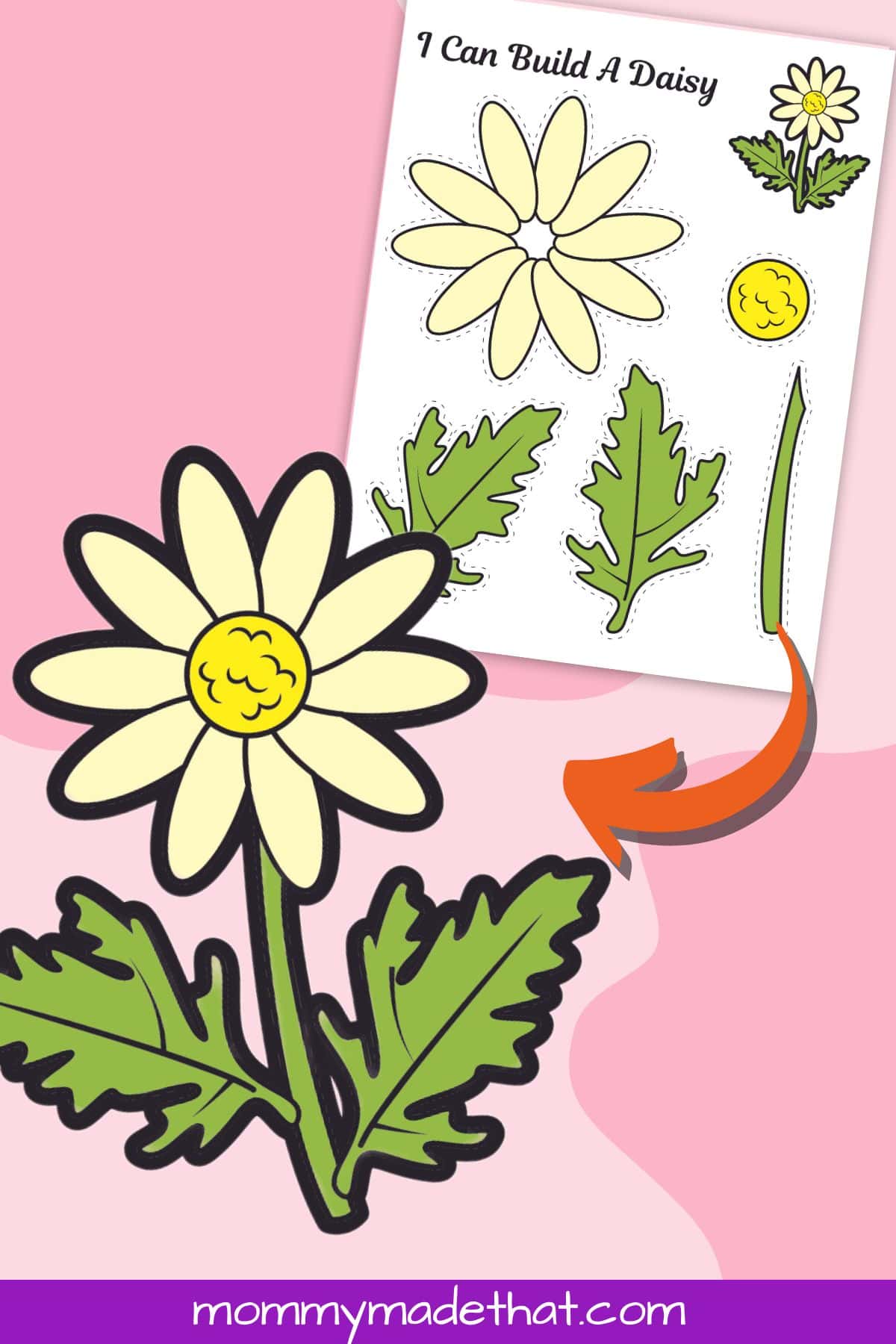 Grab the Free Printable Template
To grab the free daisy craft, put your email in the box below. We'll send the printable straight to your email.
This is for personal or classroom use only please. Not for commercial use.
This printable daisy craft template is a great way to encourage creativity and spark imagination in children.
By allowing kids to use their own colors and patterns, this craft helps them explore their individuality while also developing their fine motor skills and patience.
Not only is this craft an enjoyable activity for kids, but it can also be used as a tool in the classroom to enhance learning.