Cute Paper Plate Witch Hat Craft (Super Easy!)
This paper plate witch hat craft is fun Halloween craft for kids! With just a paper plate and a few craft supplies, you can create your own fun Witch's hat in no time!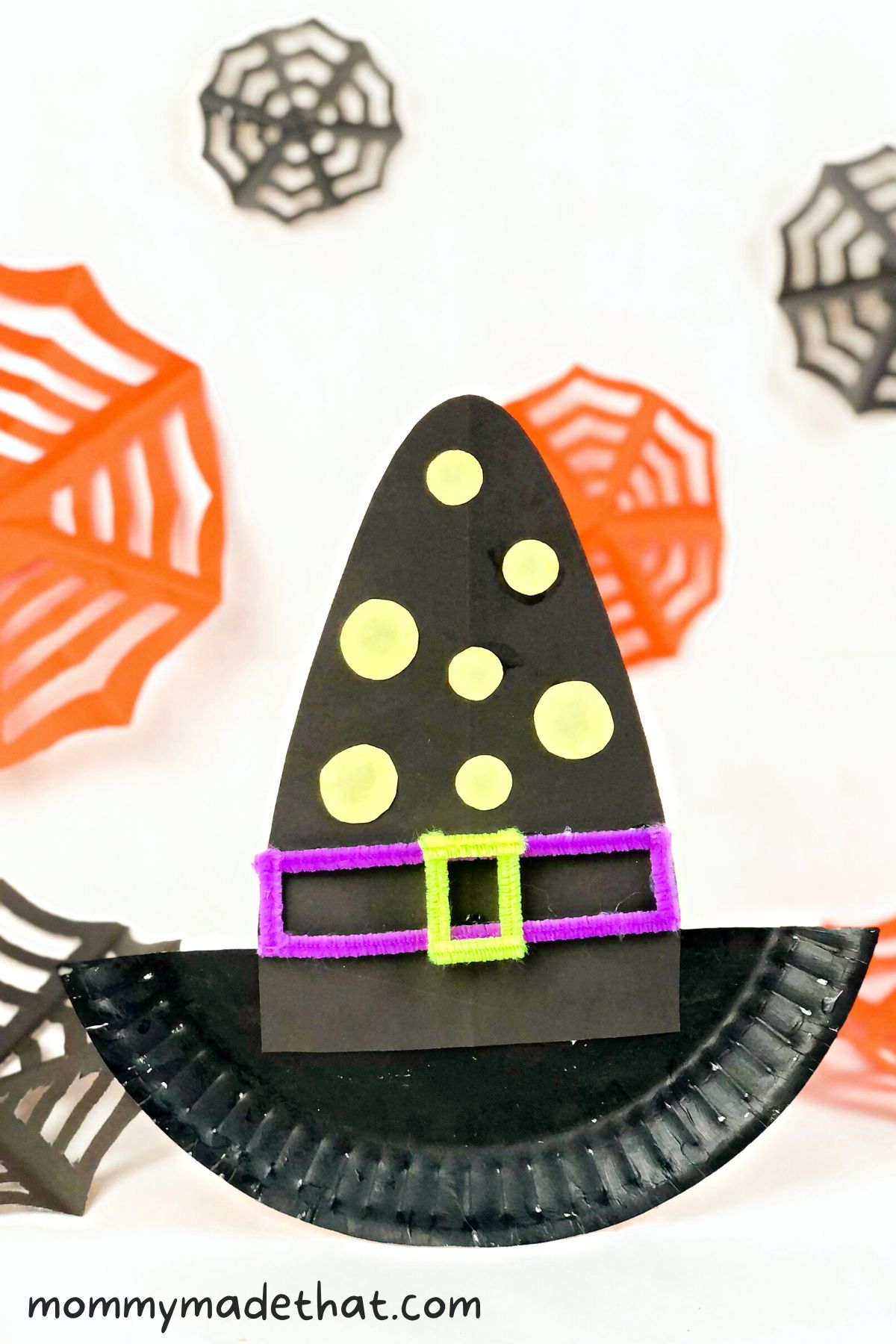 Looking for a fun and easy Halloween craft project for kids? Look no further than this paper plate witch hat craft!
Not only is it simple and so easy to make, but it's also a great way to get kids excited about the holiday.
We love a good witch crafts to make with kids around here. And much like our toilet paper roll witch and printable witch craft template, this one is a lot of fun.
Plus, it's perfect for both classroom activities and home crafting sessions.
So gather up some supplies and get started today!
Make sure to check out our other paper plate crafts.
Materials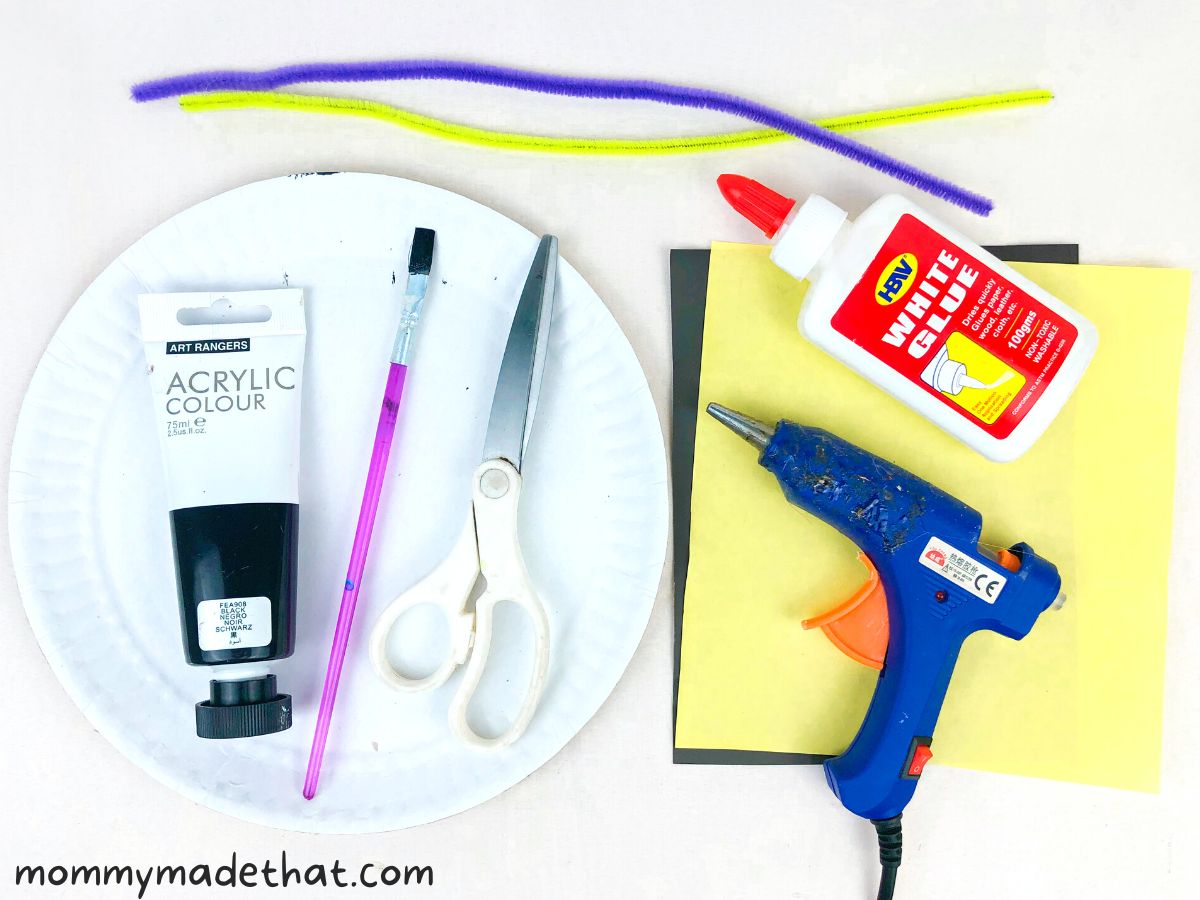 For this craft you'll need:
Colored paper: We used black and yellow
Acrylic paint: We used black for our hat, but purple would be fun too! Make sure to match it to your colored paper.
A paper plate: The plain paper kind with no wax coating works best with this craft.
Pipe cleaners: We used purple and yellow, but any color you like will work well
You'll also need:
A paintbrush
Scissors
Craft Glue
How to Make a Paper Plate Witch Hat
To get your hat started, first cut your paper plate in half and paint it the color you want your hat. We used black.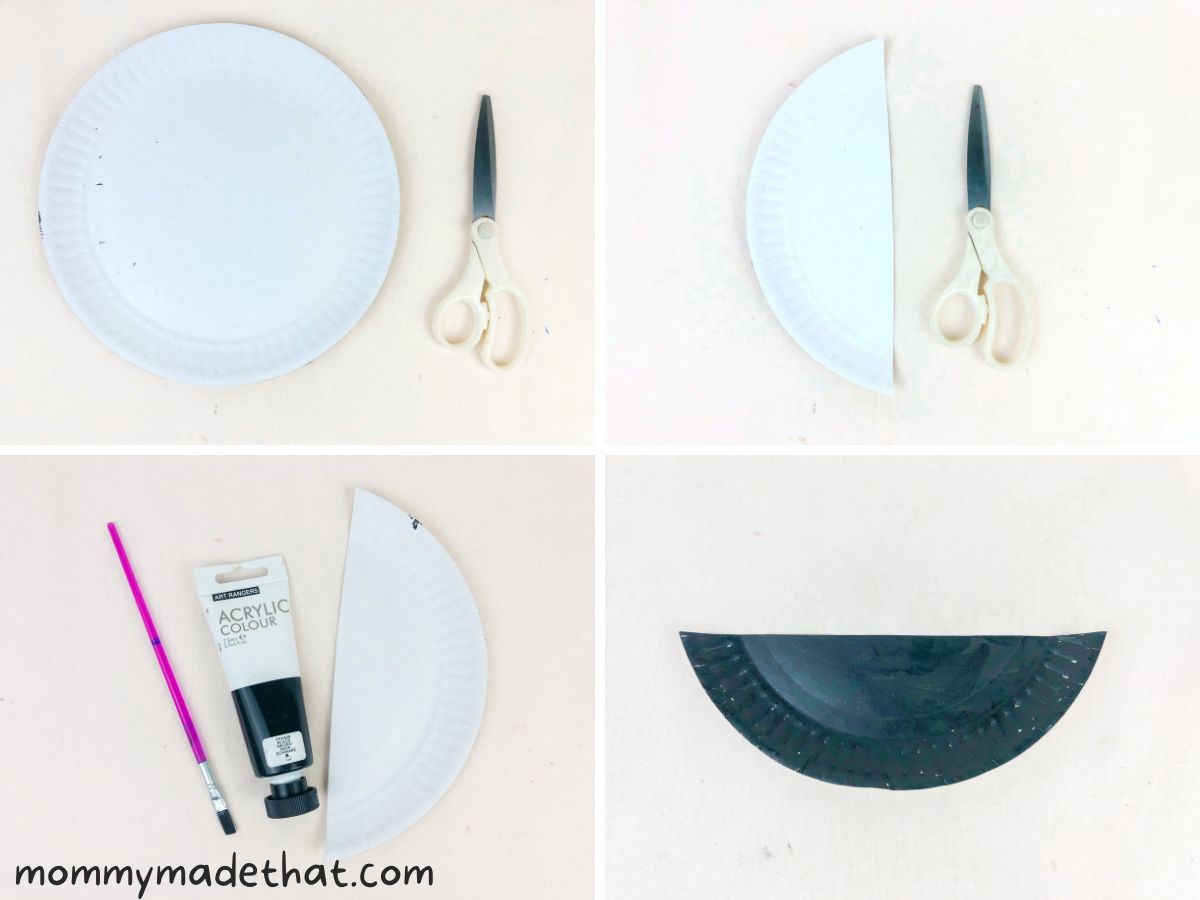 Then grab your colored craft paper and cut it into a large triagle, which will form the point of your witch hat.
Attach it to the top of your painted paper plate half, like shown below.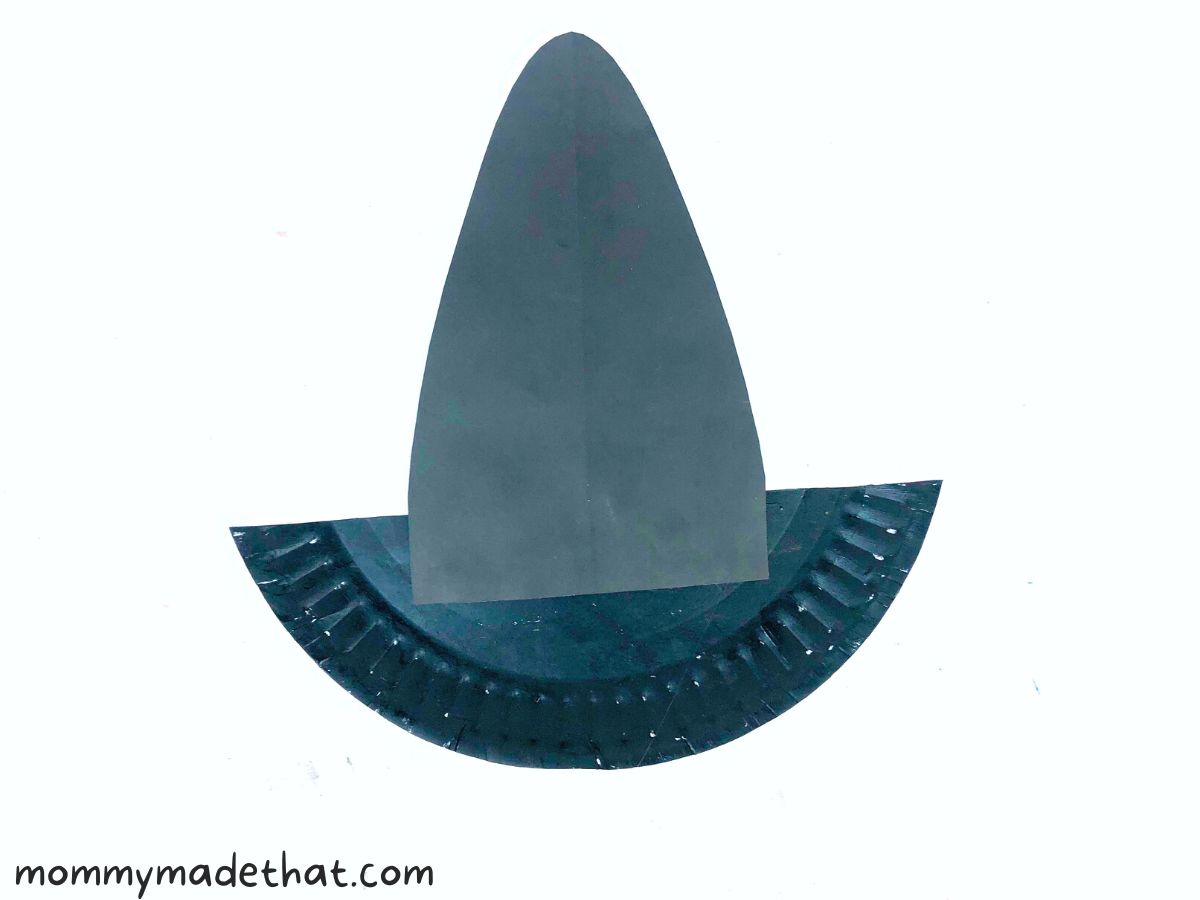 Next, we'll start making some decorations for your witch's hat. Start by cut out circles from the yellow colored paper. It doesn't have to be yellow, any color will work great!

Next, cut the pipe cleaners into both shorter and longer pieces. We used 2 pieces of each.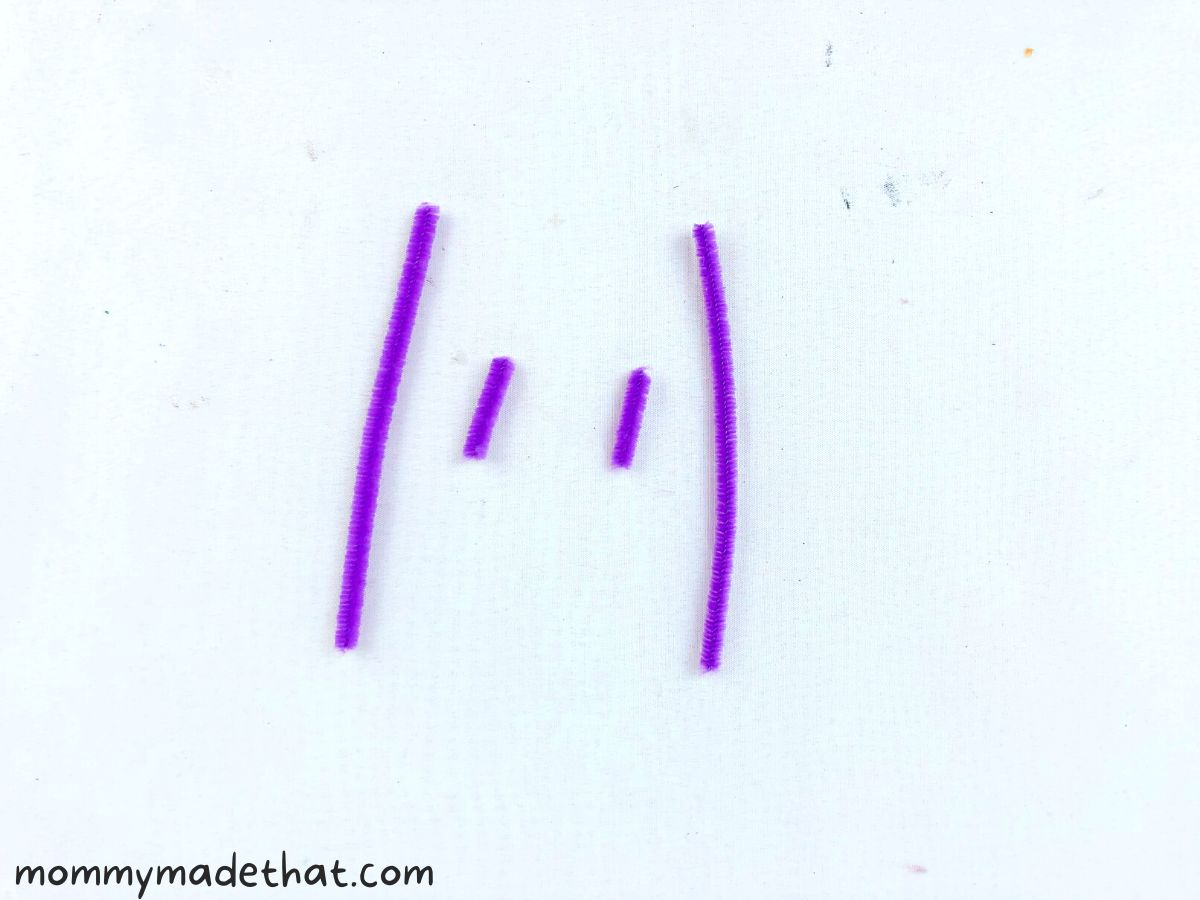 Now you can start attaching the pipe cleaners to your hat creating a belt.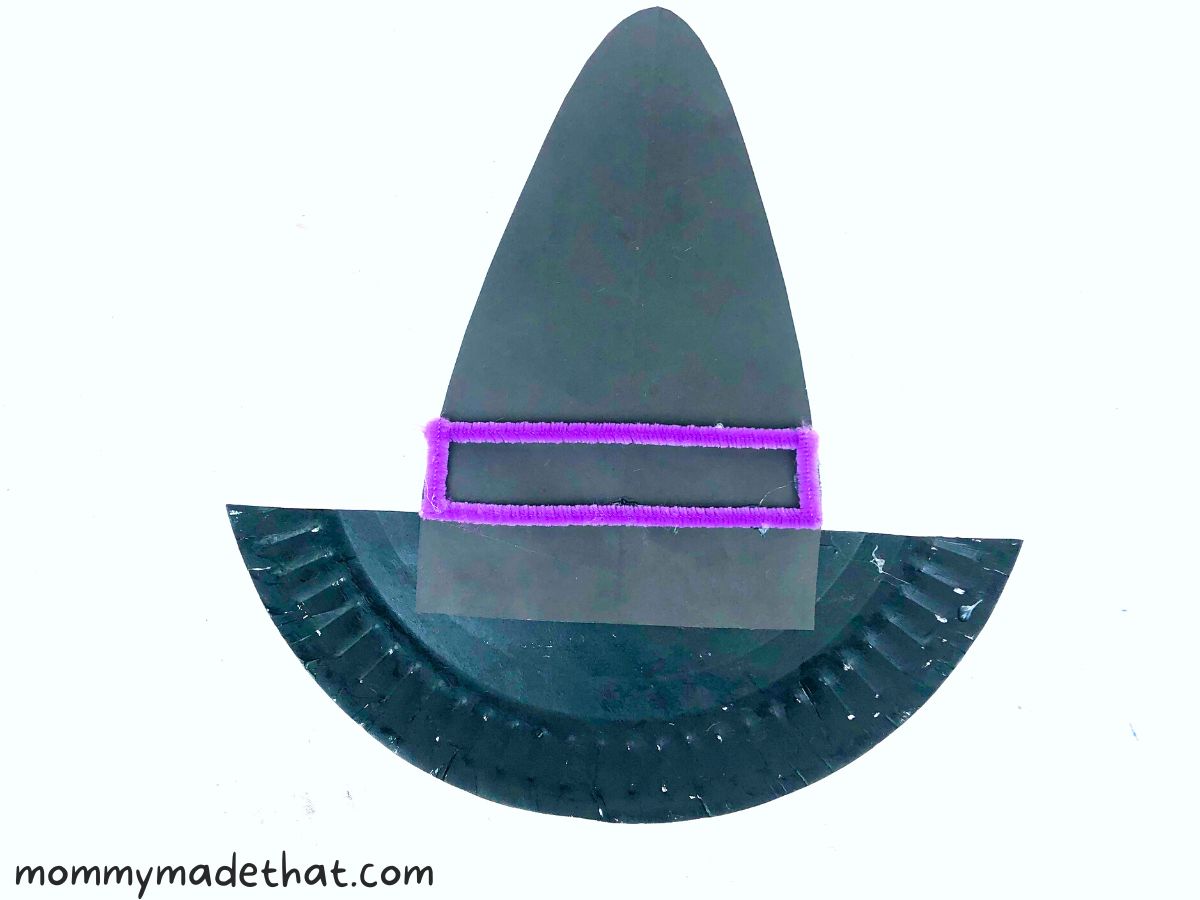 Now cut up the yellow pipe cleaner into 4 even-sized pieces to create a buckle.
Now attach them to the hat on top of the center of the pipe cleaner belt.
Finally, grab those yellow circles and decorate the top area of the hat.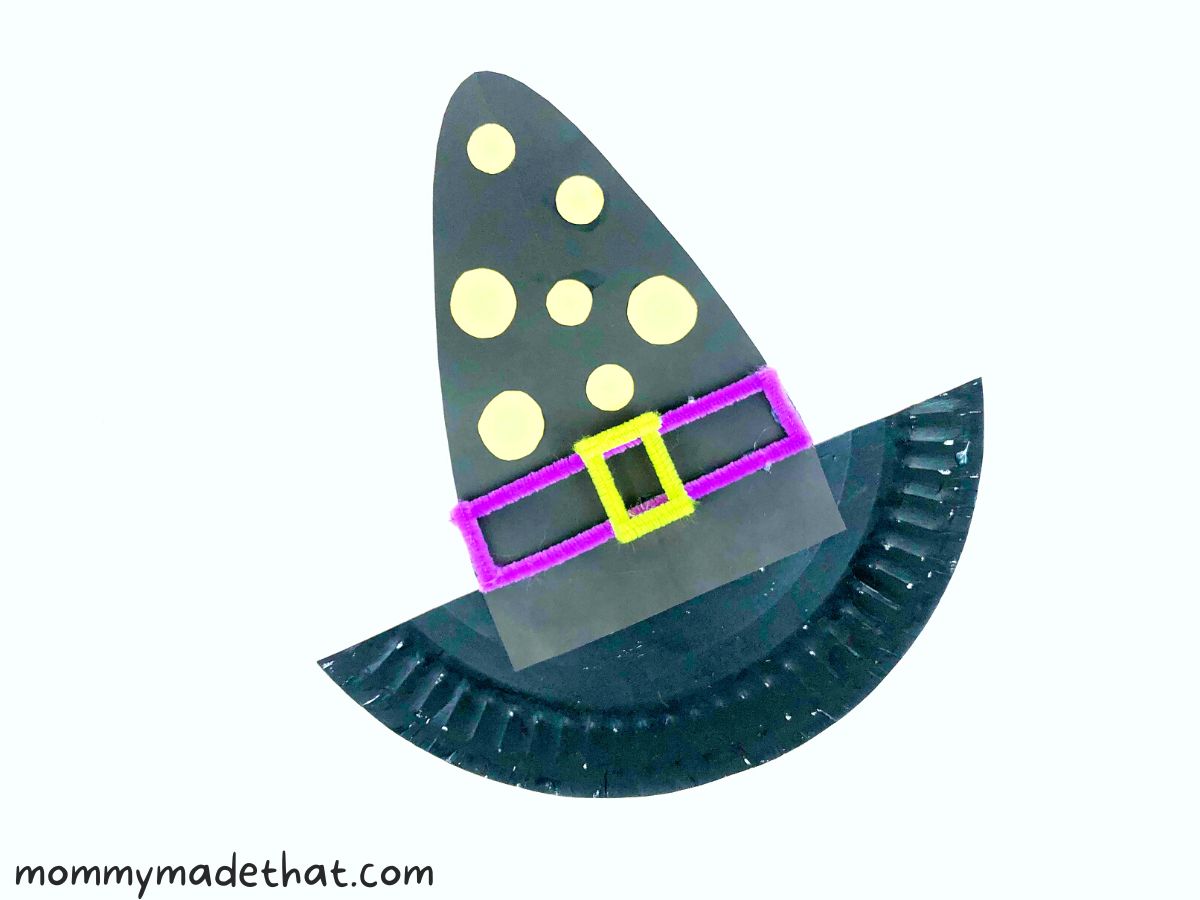 Isn't it cute! Kids will love creating and decorating their own witch's hat!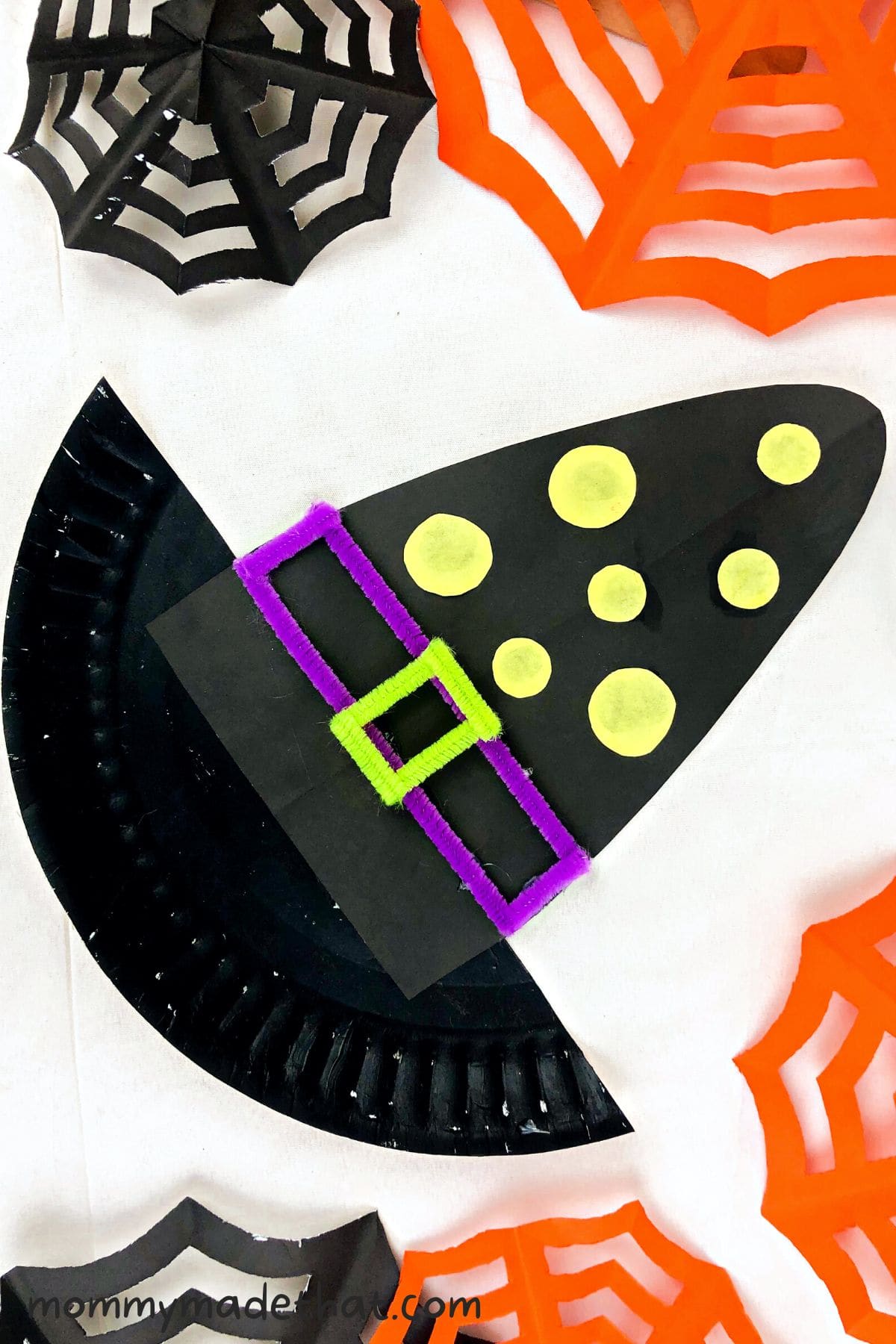 Of course, you can pull out pom poms or gems to decorate the hat with instead of the paper dots.
They can get as creative or as simple as they like.