Today we are featuring some of our favorite Halloween crafts for kids. These crafts will definitely get your kiddos in the spooky holiday mood!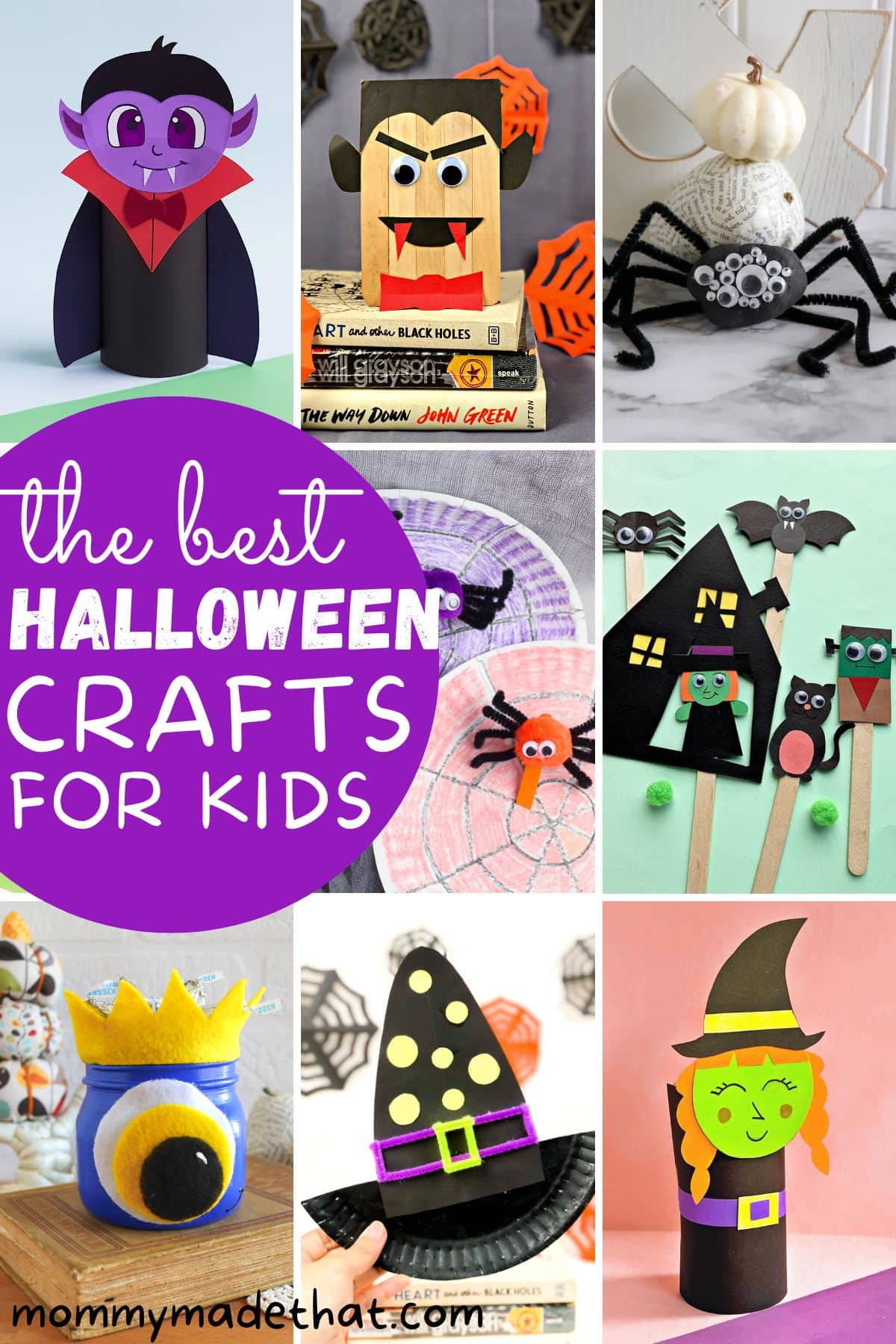 Halloween is the time to get crafty. Here are a few of our favorite crafts for kids this Halloween season!
We've been having fun with our printable Halloween games and our Halloween coloring pages.
These fun and easy projects will keep your little ones busy while they wait for trick-or-treaters, or after all their candy has been eaten in one night!
And if you like these crafts, you'll also enjoy our free Halloween printables!
Paper Plate Spider Craft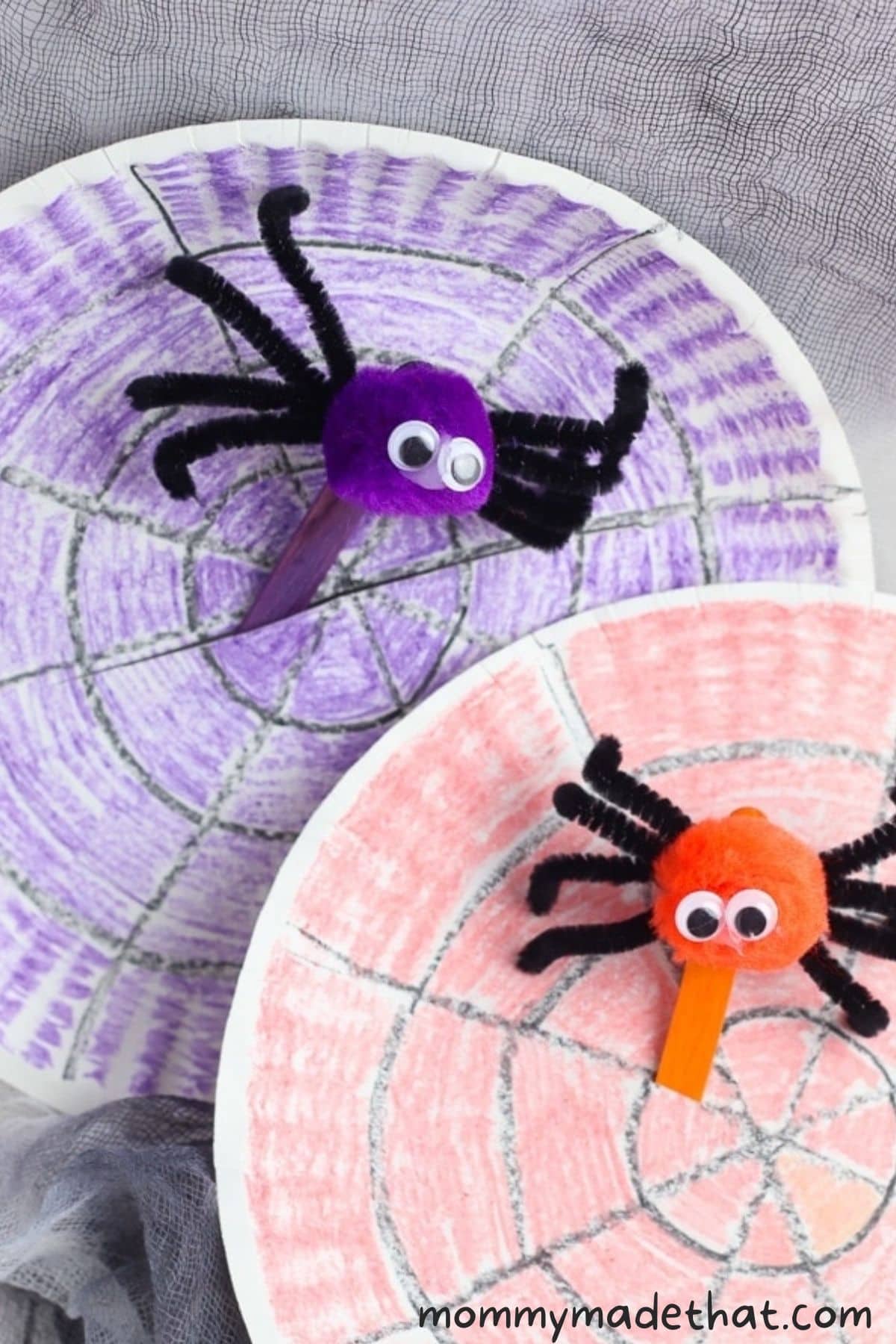 This easy Paper plate spider craft is so much fun that even the younger kids will enjoy it.
The paper plate is the spider's web, and the spiders are made from little pom poms and popsicle sticks.
Paper Halloween Puppets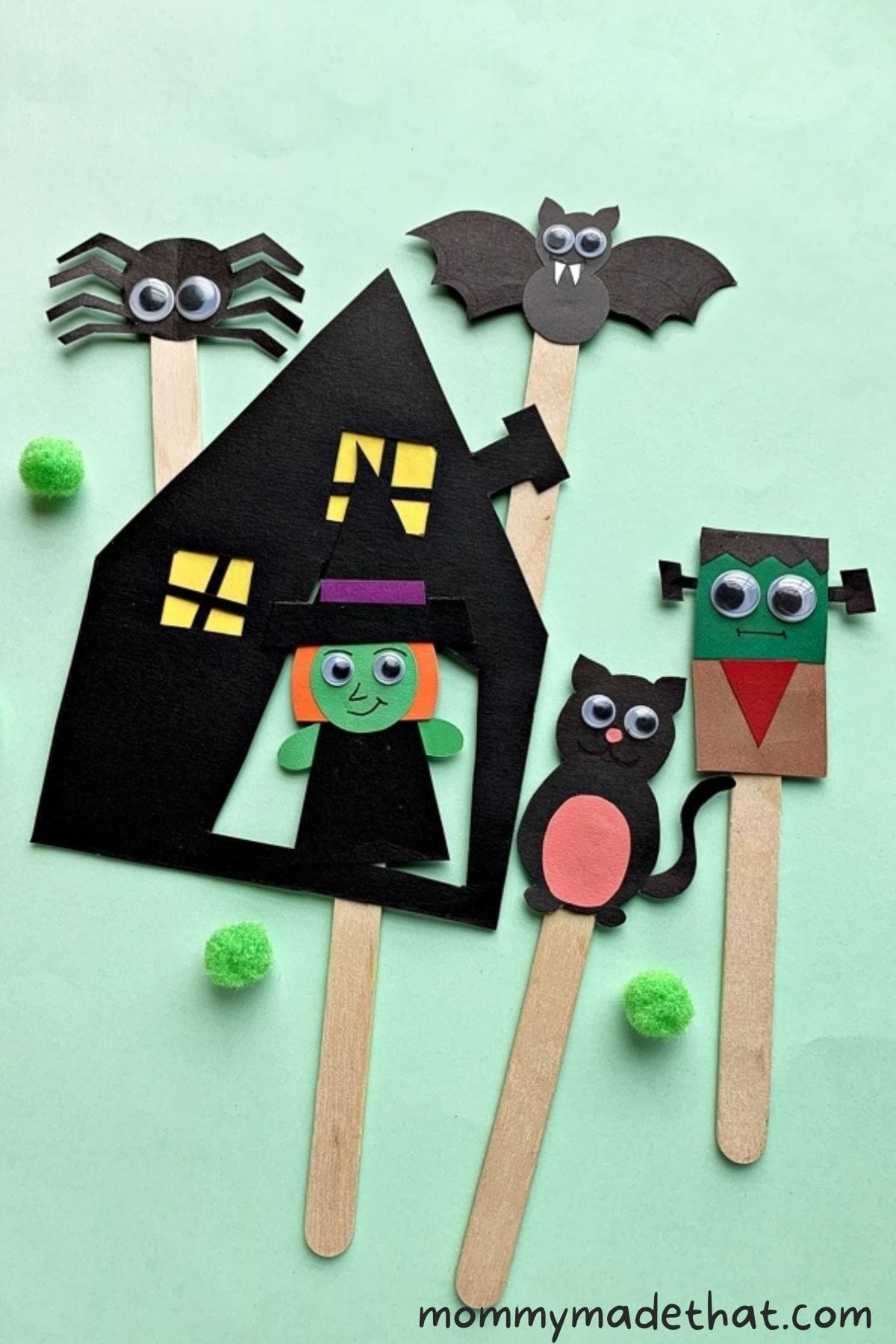 These cute Halloween puppets are so easy with our free printable template! Just cut out the different monster puppets and animal puppets and assemble them.
It includes a fun Haunted house for your puppets to live in!
Paper Plate Witch Hat Craft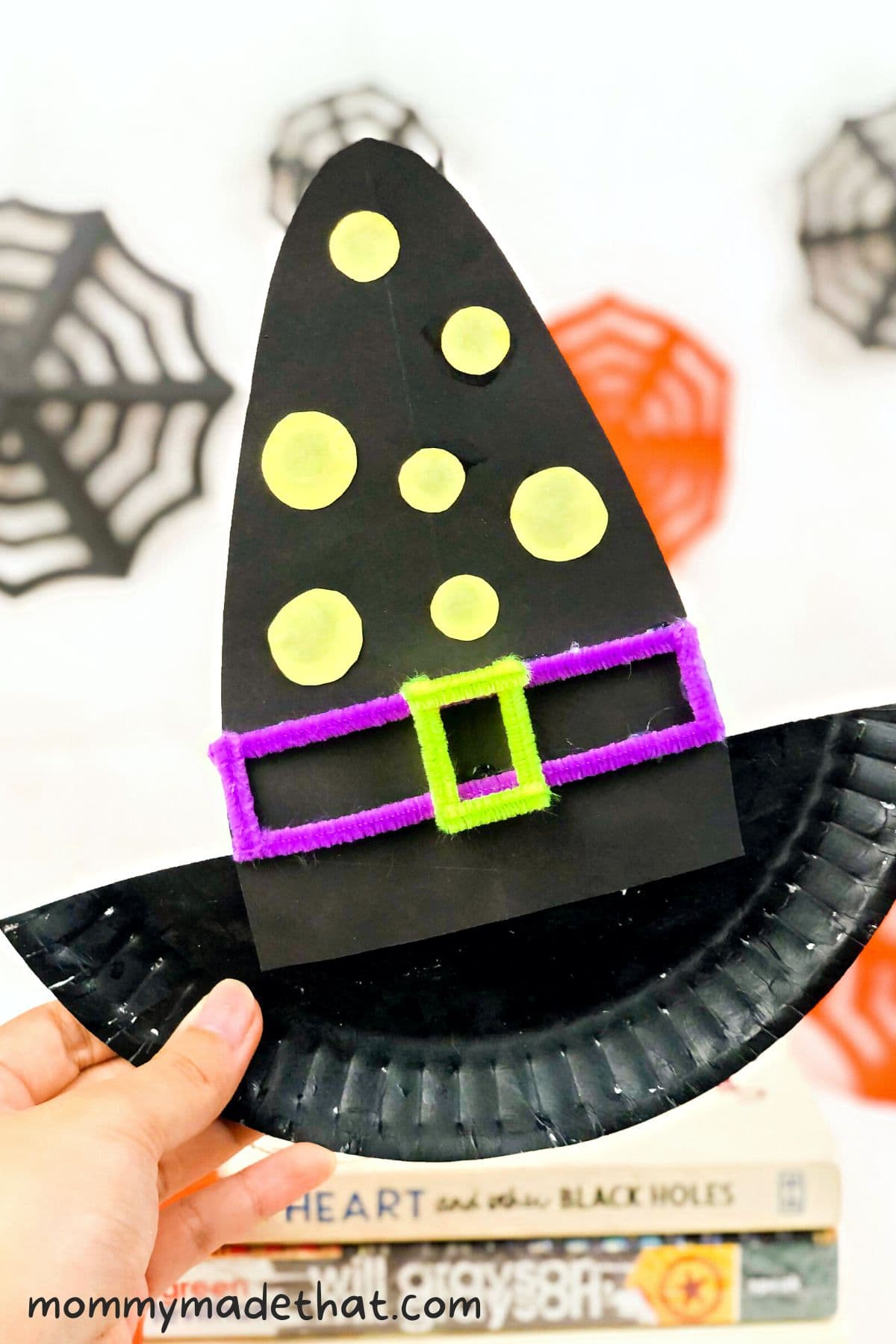 This paper plate witch hat craft is a fun and easy Halloween craft that kids love!
The hat is super easy to make, and they can decorate their hat however they like!
It's a good way to get them in the creative zone while keeping them busy at the same time.
Toilet Paper Roll Witch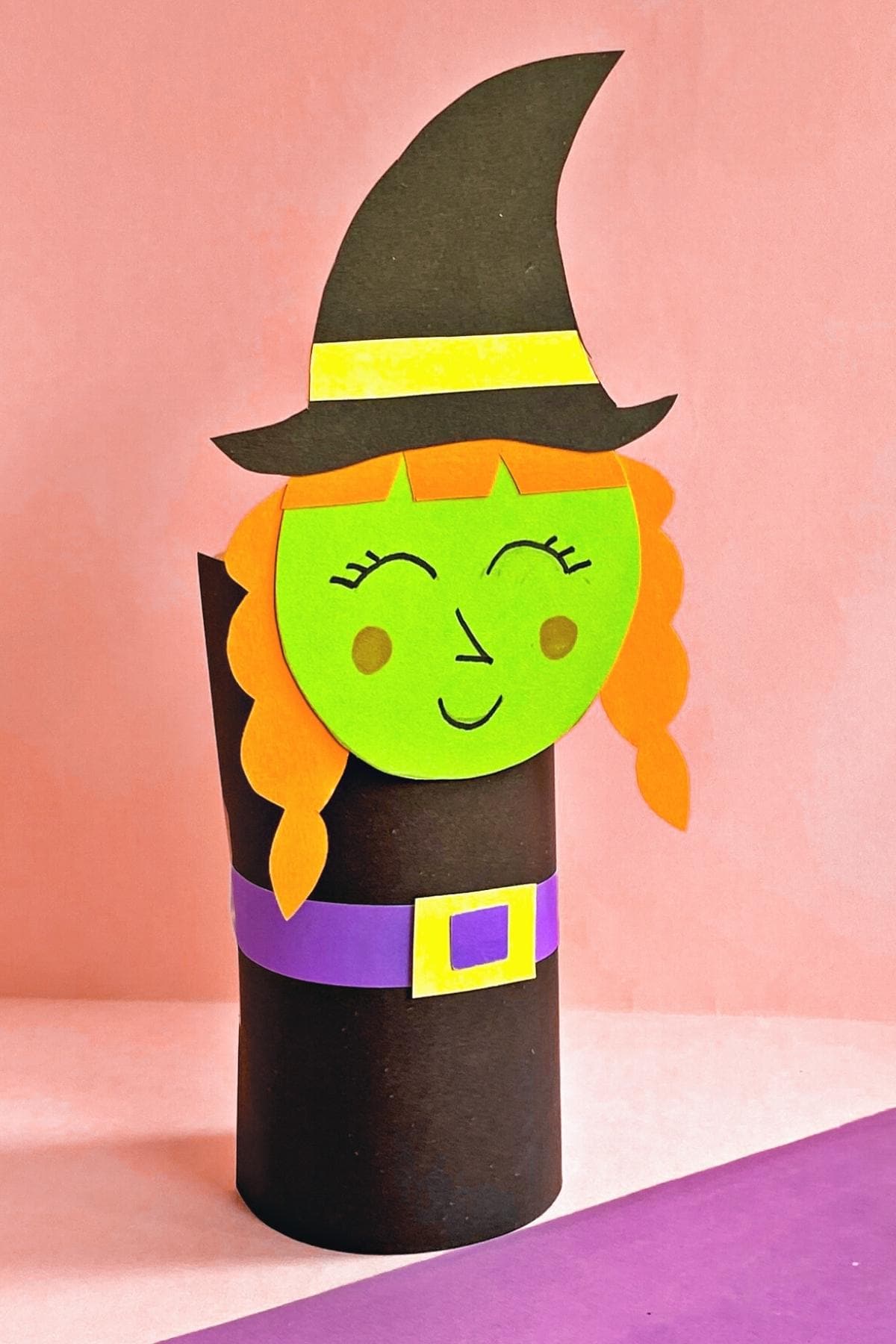 This toilet paper roll witch craft is a fun and easy way to make a paper witch in no time!
Using our free witch template you can make all the pieces you'll need from a few pieces of colored craft paper.
Then wrap them around an empty toilet paper roll and voila!
It's one of our favorite witch crafts for kids.
Vampire Toilet Paper Roll Craft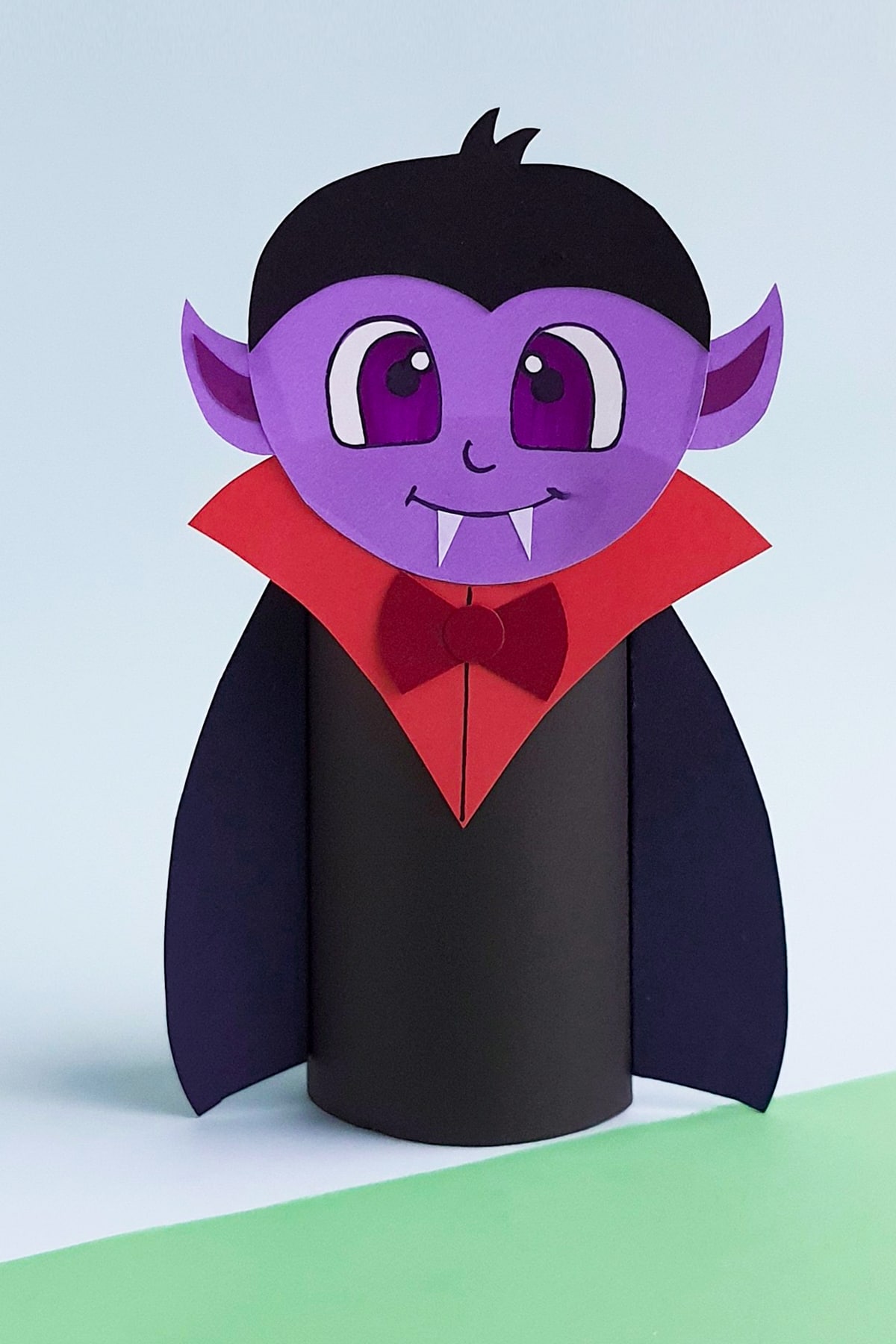 Another fun toilet paper roll craft is this toilet paper roll vampire craft!
It's a fun and easy Halloween craft that looks great along side the toilet paper witch craft.
Easy Halloween Bookmarks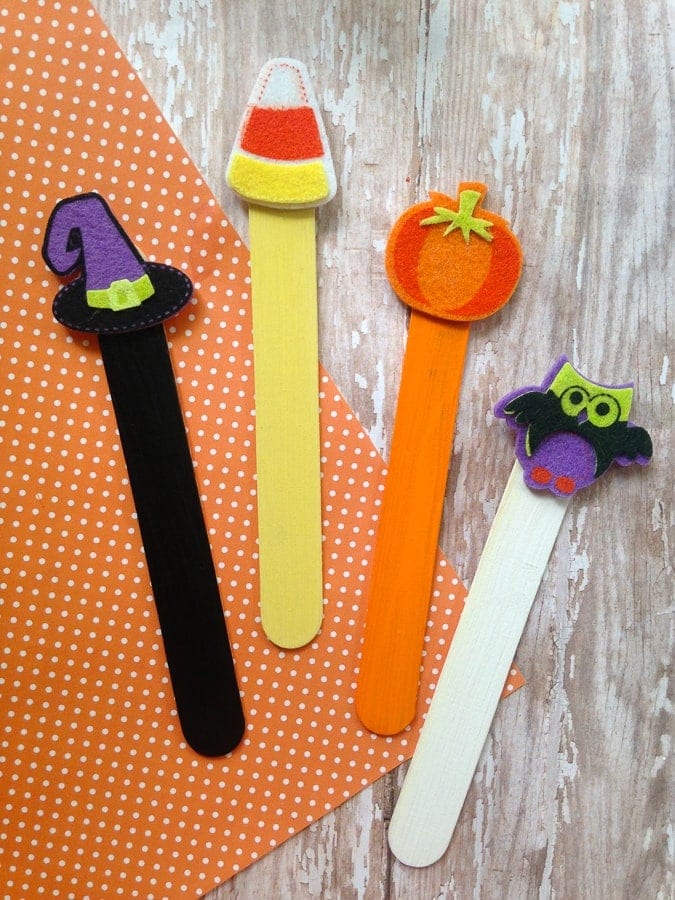 A super easy Halloween craft are these cute but oh so simple DIY Halloween bookmarks.
And if you love popsicle stick crafts, you'll love our collection of Popsicle stick Halloween crafts.
A few painted popsicle sticks and felt stickers and you have a quick and easy craft kids will love to make.
Halloween Mason Jar Monster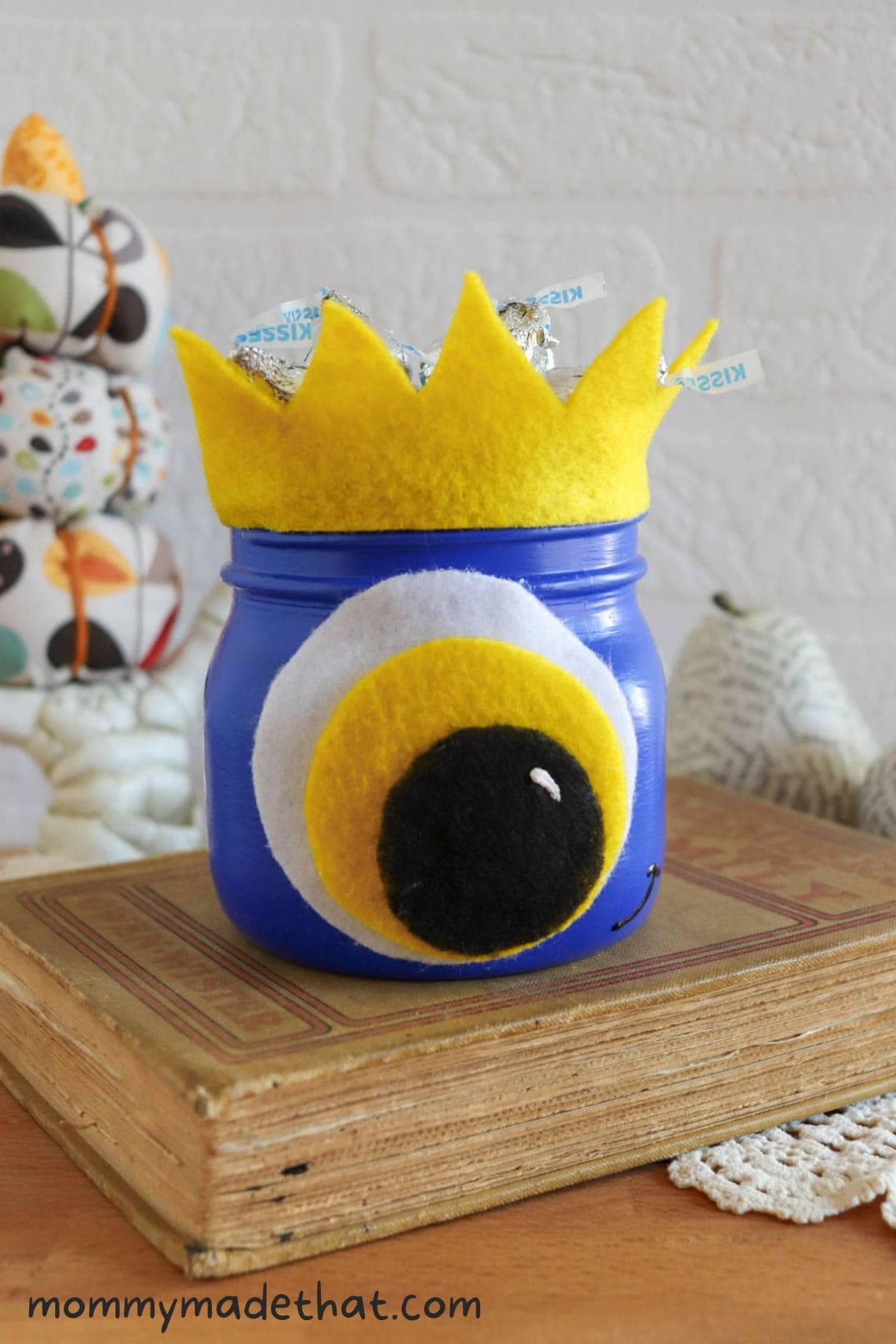 This is a good Halloween craft for older kids! We love painted mason jar projects and this one has been one of my favorites.
Just look how cute that little Halloween mason jar monster is!
All you need is a jar, some paint and a bit of felt material and you have an adorable candy holder to put in the entry way.
Cute Painted Rock Spider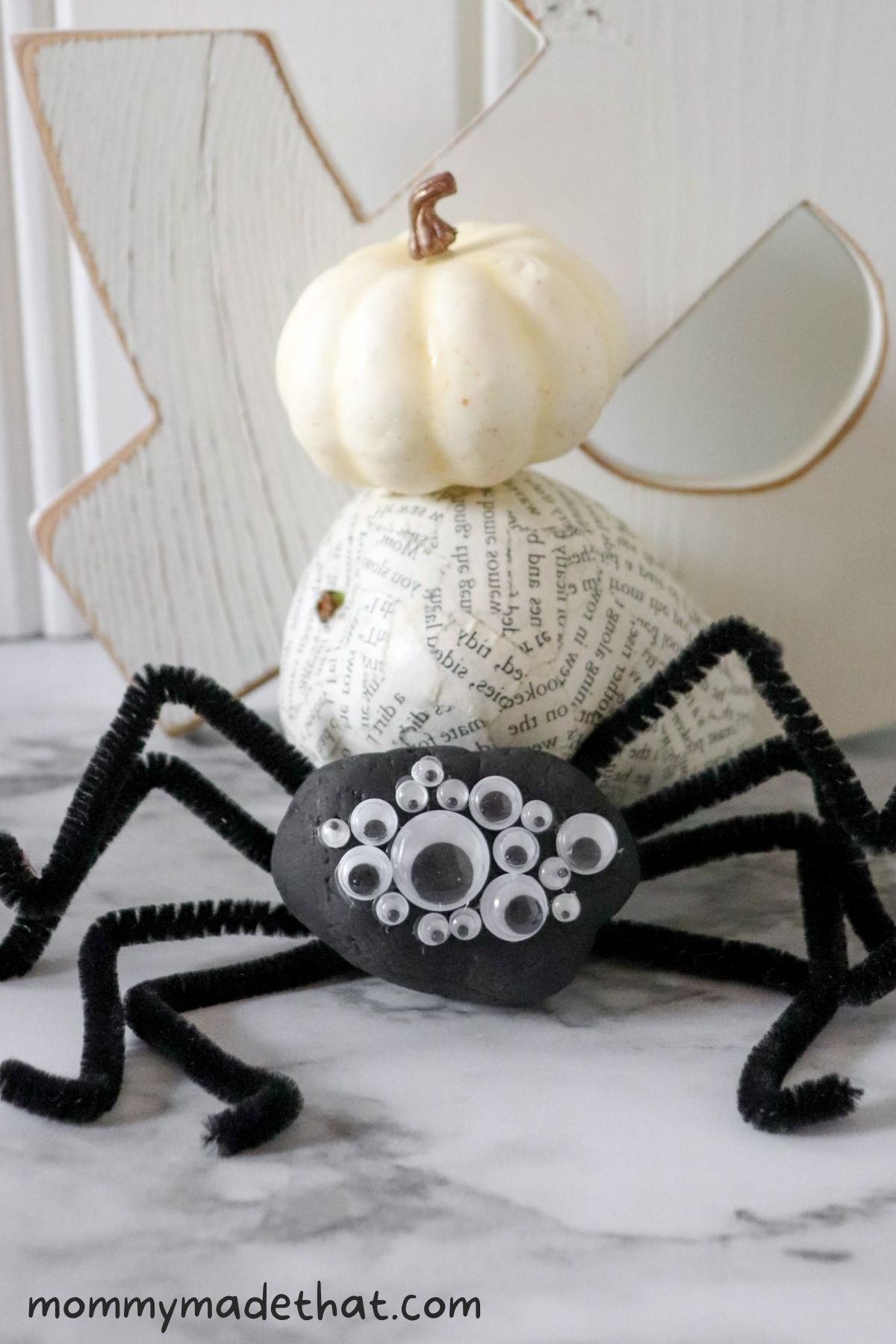 Another fun craft to make for Halloween is the fun and easy painted rock spider.
With some black paint, googly eyes and a few pipe cleaners, you have a kind of creepy but kind of cute spider.
Perfect for displaying on Halloween for trick or treaters.
Popsicle Stick Vampire Craft
This cute little popsicle stick vampire craft is super cute and very easy!
We have lots of fun Halloween popsicle stick crafts and he just might be one of my favorites!
Popsicle Stick Scarecrow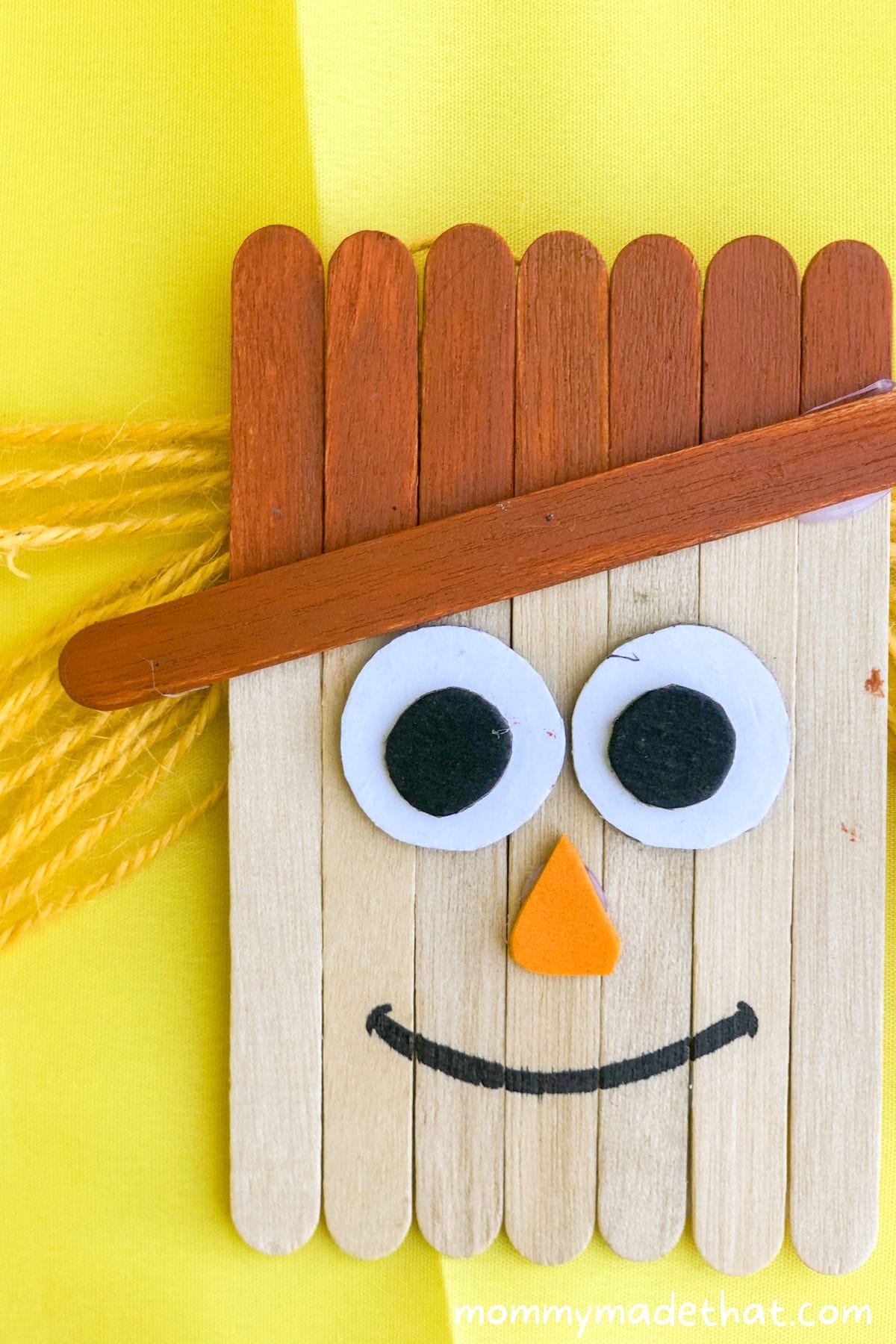 Another cute one is this popsicle stick scarecrow.
It's a cute craft, and less creepy or spooky than the others and one of my personal favorite popsicle stick crafts.
Popsicle Stick Jack O Lantern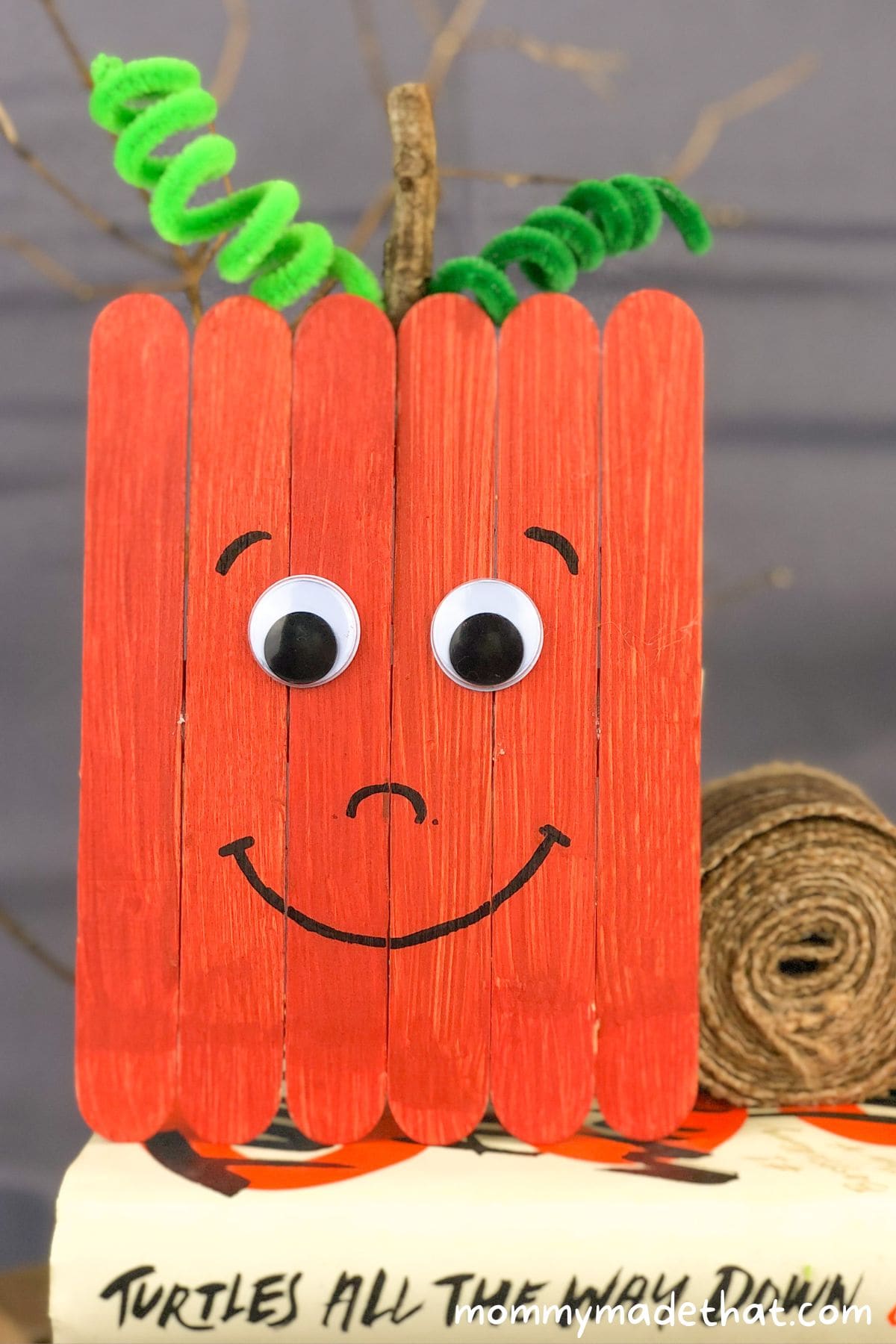 Another fun Halloween craft for kids is our Popsicle stick pumpkin craft!
With a bit of paint and some popsicle sticks, you can make an adorable little pumpkin.
We even included a cute twig as the pumpkin stem. It's a fun pumpkin craft for kids.
Paper Strip Pumpkin
Another fun pumpkin craft is this paper strip pumpkin!
Using just paper strips you can create a cute 3D pumpkin that kids will be impressed with.
They're great for using as decorations around the house too.
Printable Witch Craft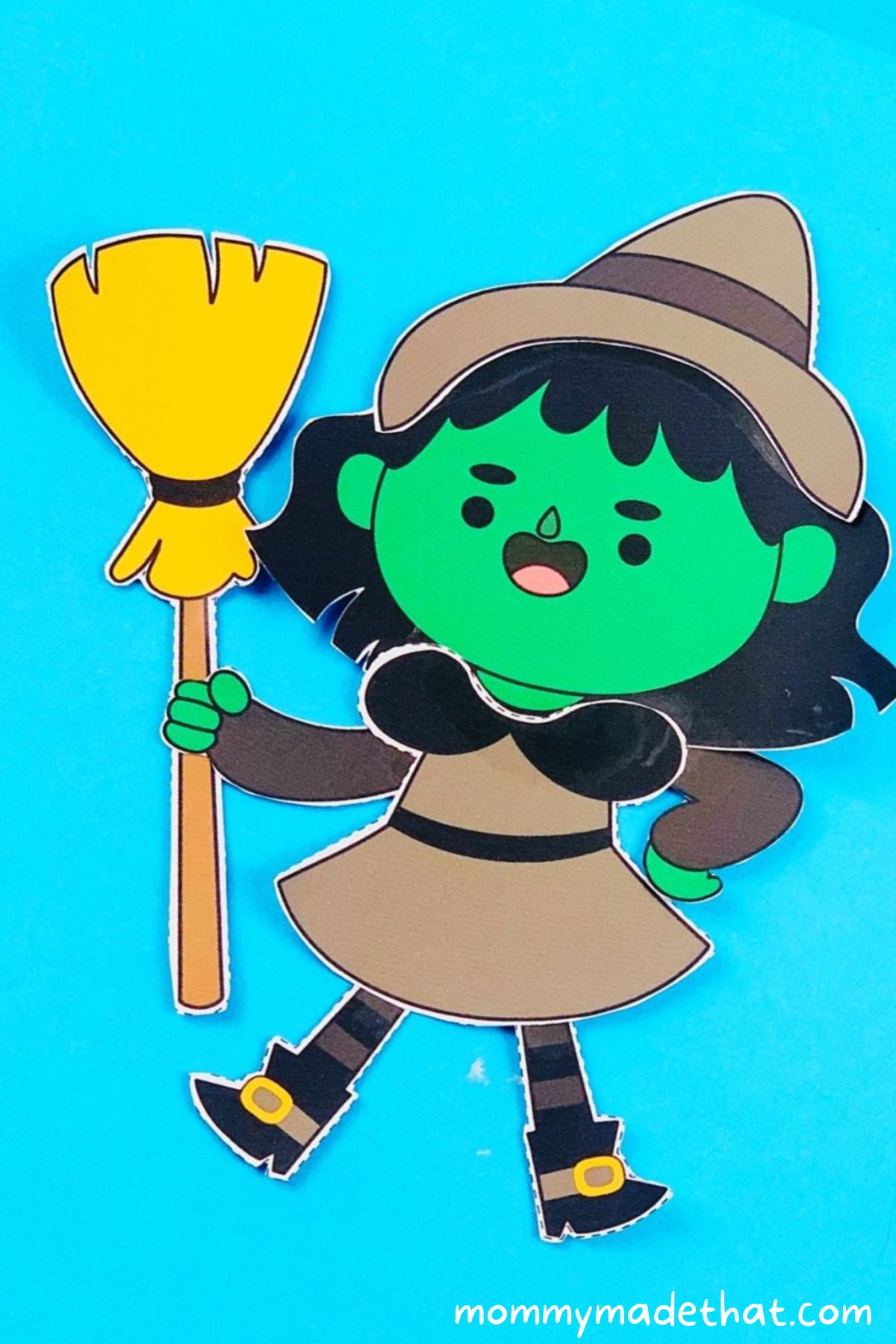 What about a print and assemble craft?
This cute printable witch craft is a fun and easy craft that's great for younger kids.
You can print it out and cut out the pieces, and they can glue them together with a glue stick.
Printable Jack O Lantern Craft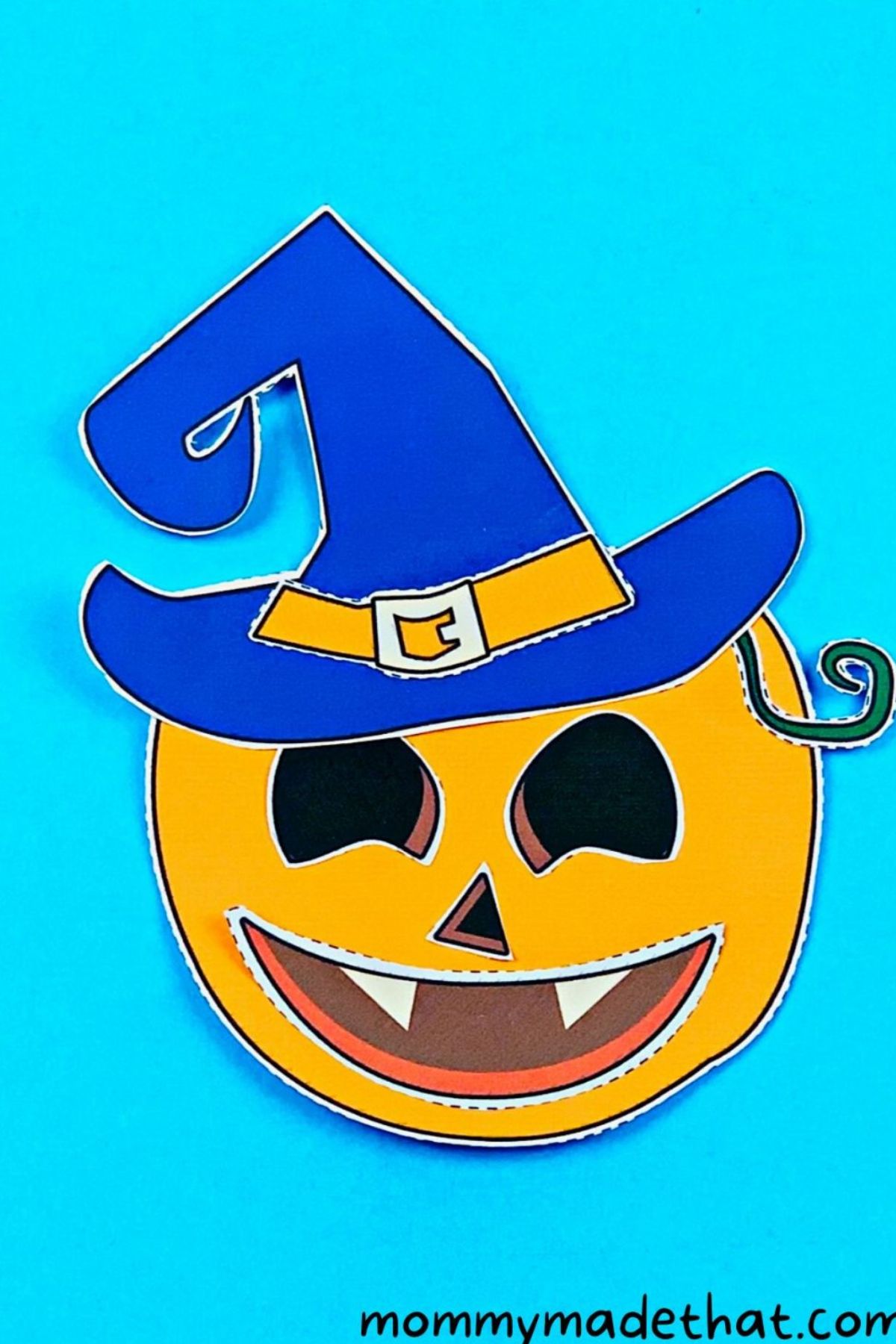 Another fun printable Halloween craft is our printable Jack o Lantern craft.
You can grab the free printable and whip up your own adorable Jack o Lantern in no time!
Halloween Perler Beads Craft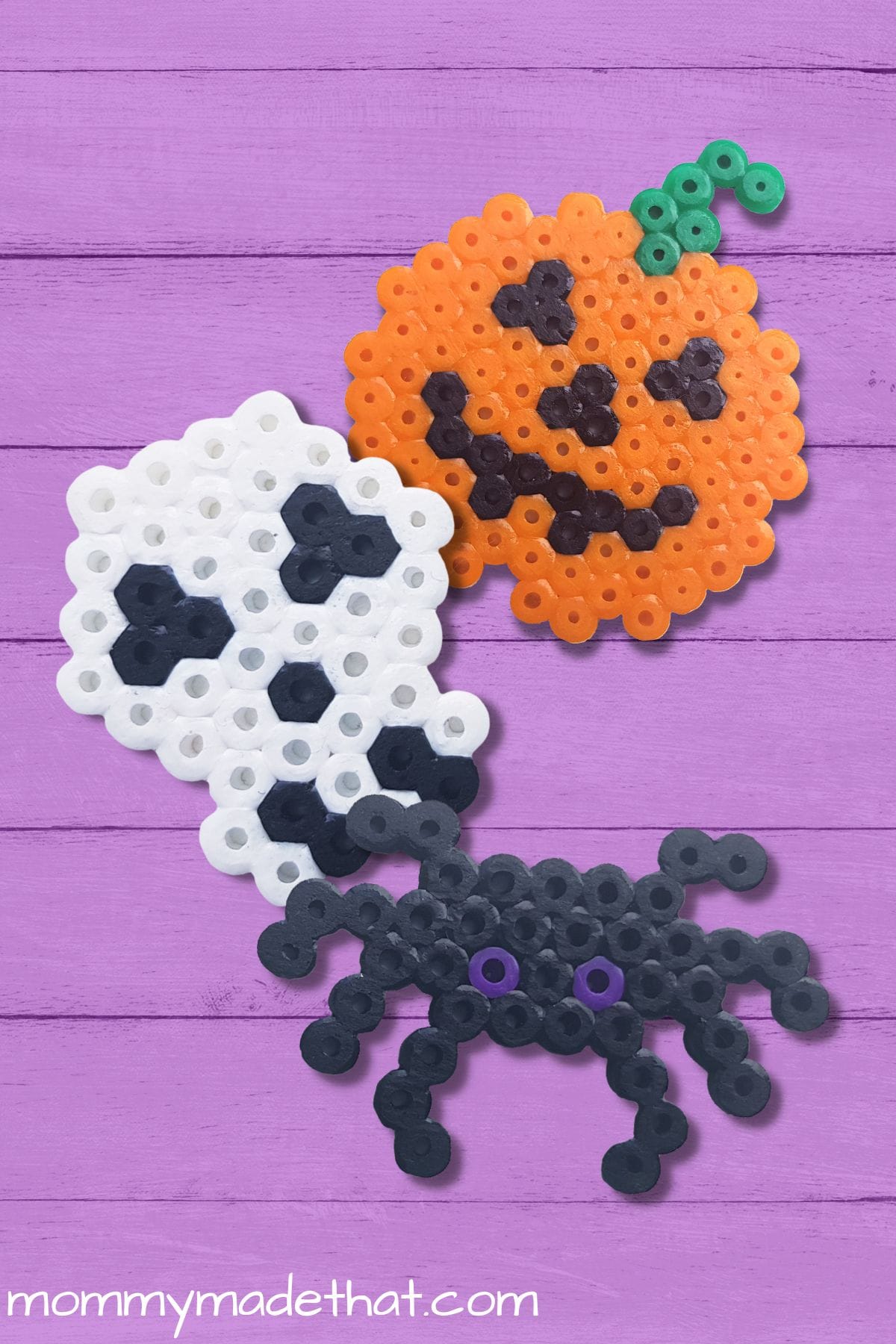 If you have those fun fuze beads at home, another fun Halloween craft is making one of these Halloween Perler Beads.
They're super cute and kids like making them, and using them as keychains or turning them into cute Halloween jewelry.
You can grab the free printable pattern in the post.
Popsicle Stick Witch Hat
This adorable witch hat craft is made from colorful paper and popsicle sticks. These little hats are so cute and easy to make.
The kids will love making this Halloween craft, throw in a few creepy spiders and you're all set with adorable and spooky.
Tie Dye Monster Coffee Filters
These tie dye monsters are just to cute! Kids will love "dying" the filters. The best part, it's really just marker and a squirt bottle!
They'll love to create these fun and creative monster faces with supplies you probably already have at home.
Halloween Mason Jars
This fun Halloween craft is perfect for older kids. These Monster Halloween mason jars look amazing!
The tutorial features a mummy, a ghost and frankenstein (my fave.)
I especially love the idea of filling them up with candy and handing them out to your friends and family during Halloween!
Adorable DIY Halloween Lanterns
These DIY Halloween lanterns are made from milk cartons! They aren't only fun to make, but look impressive on the porch during Halloween.
My kids would love making these and they'd look great as a little lantern family.
Felt Pumpkin Plush Craft
If your older kids are feeling a bit crafty, this pumpkin plush craft is a perfect time for them to try out their sewing skills.
Make sure to check out the post for a free printable template you can use to get started crafting your own Halloween pumpkin!
Mickey Toilet Paper Roll Bats
These adorable Mickey Bats are made from toilet paper rolls! These are so fun and creative.
Plus they look so cute once they are all finished. Your kids will surely love this cute Halloween craft.
Spider Handprint Craft
This spider handprint craft is a super quick but cute craft your kids will love to make.
These spiders are as adorable and friendly as they get! They're made with handprints! Your little ones will love getting to participate in this hands on craft.
Pumpkin Salt Painting
Why not try a fun pumpkin salt painting? All you need is some glue, salt and fun water color paint and you have all the supplies you'll need!
This activity is fun and even educational. Plus they come out looking fantastic.
You could paint pumpkins, ghosts or even bats! The possibilities all lie within your (errm, your kids) imagination.
Halloween Mason Jar Luminaries
For older kids, these Halloween themed mason jar luminaries are a fantastic craft!
They're fun to make and will look great set out as part of the Halloween decor. You do need some Halloween shaped stickers or vinyl cut outs.
A bit of paint and some old mason jars and you've got gorgeous luminaries to light up the walkway. Perfect for guiding trick or treaters to your front door.