Popsicle Stick Halloween Crafts
Looking for some fun popsicle stick Halloween crafts? We've got a few fun and easy crafts for kids perfect for the spooky holiday!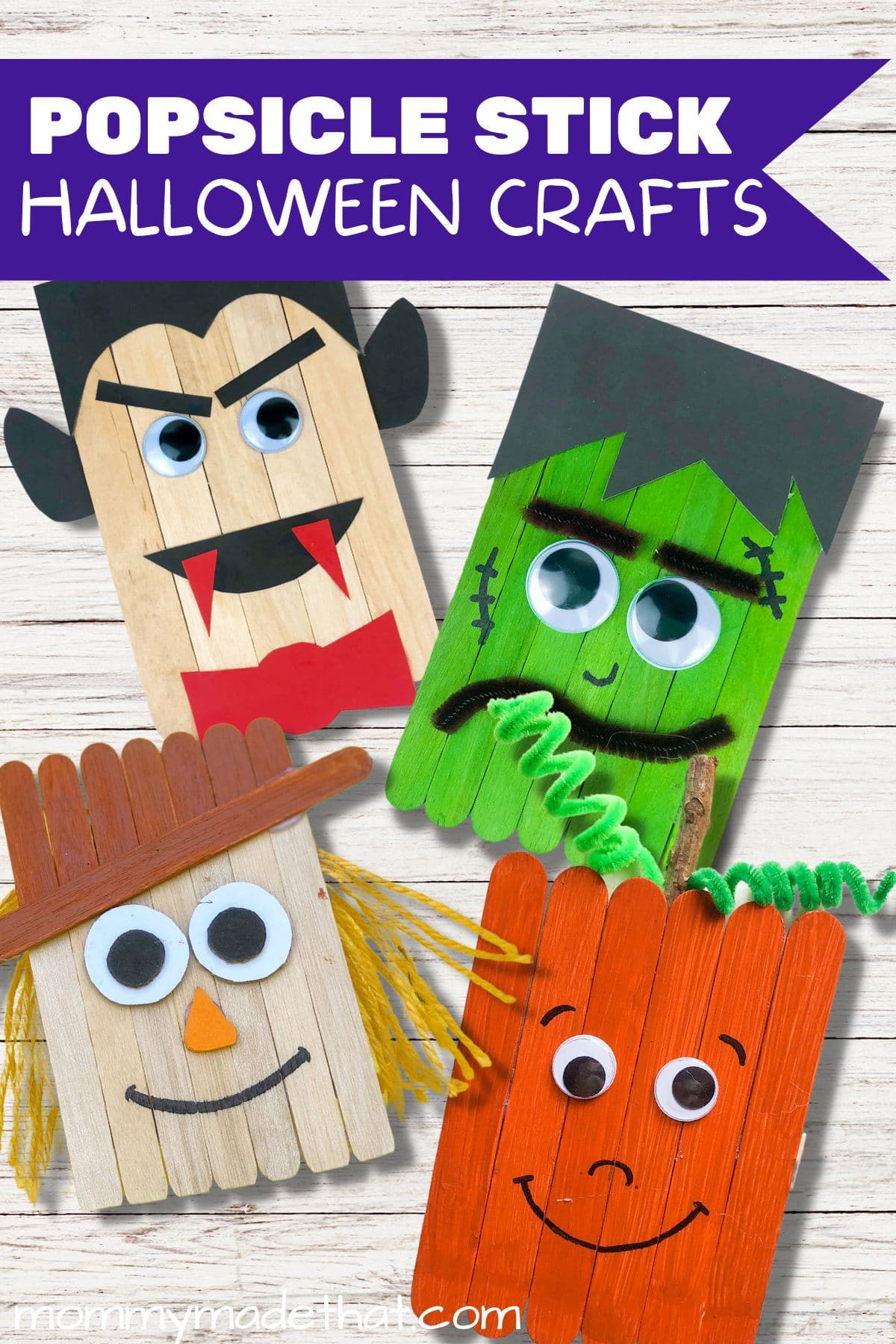 These fun Halloween crafts for kids are made from Popsicle sticks!
Kids love all sorts of popsicle stick crafts and this one is perfect for October!
We have a Frankenstein craft, a Vampire craft, a pumpkin craft and a scarecrow craft! We also have a fun set of Halloween monster puppets.
So grab break out the craft supplies and popsicle sticks and get started on one of these!
Popsicle Stick Vampire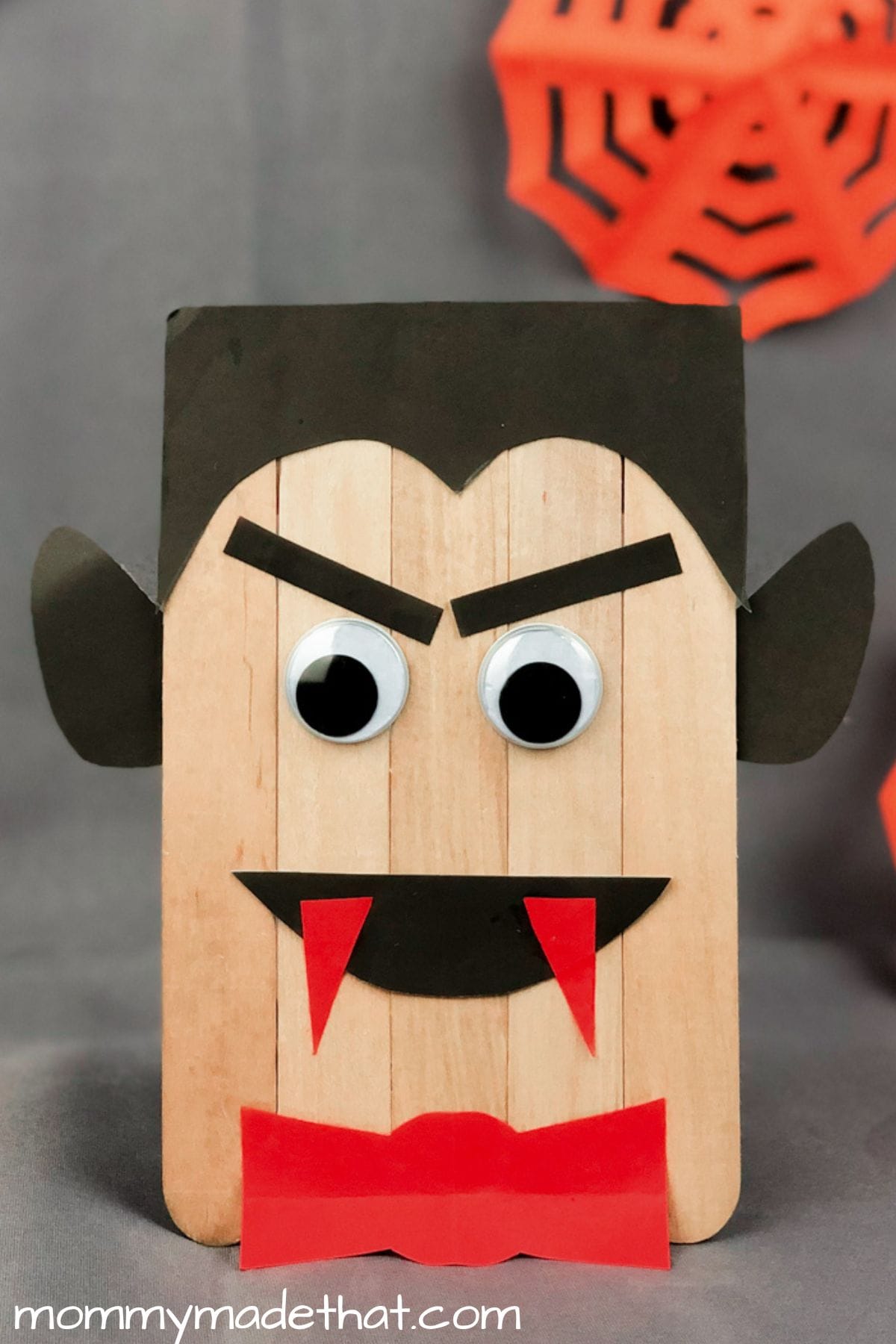 This popsicle stick vampire may be my favorite of our Halloween popsicle stick crafts.
There's not painting involved with this one, and involves using just a few supplies.
Craft paper and popsicle sticks, scissors and glue of course.
But he just looks so good when finished!
Popsicle Stick Pumpkin
This popsicle stick pumpkin craft is so super easy to make. It's a great pumpkin craft for kids.
It involves a bit of painting with some orange acrylic paint, and finding a twig outside for the stick.
But the kids always have fun making this guy.
We added a face to turn him into a Jack O Lantern since obviously, this makes it more of a Halloween craft.
Popsicle Stick Scarecrow Craft
This popsicle stick scarecrow craft is a fun fall craft and a Halloween craft!
You can make him in a variety of creative ways, all depending on your preferences.
I like the idea of changing up his hair, you could use raffia instead for a more authentic look, or pink yarn for a fun bright touch!
Halloween Puppets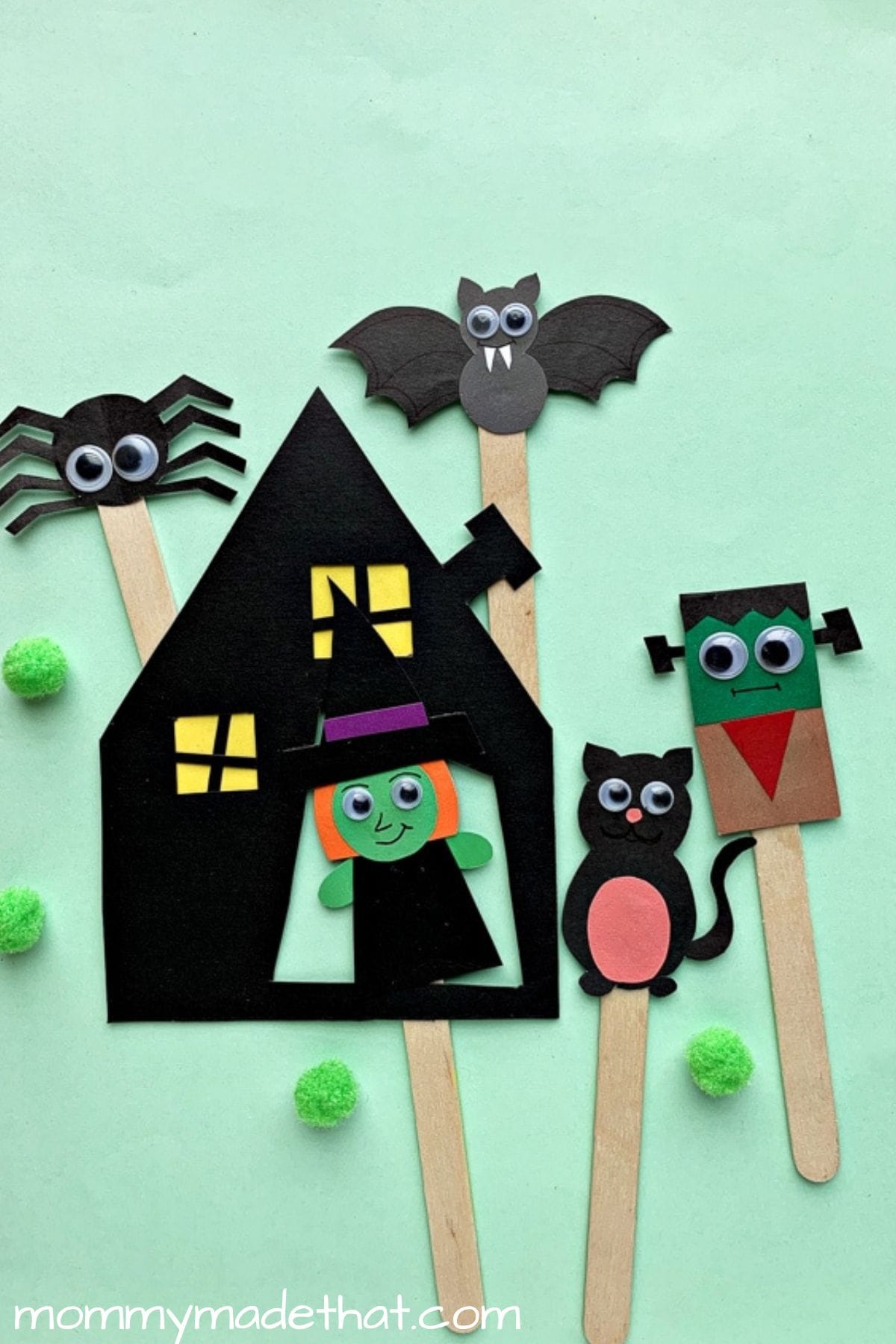 We also have these fun Halloween puppets using our free printable monster templates and popsicle sticks.
These are great for telling all sorts of spooky Halloween stories with them.
You make the puppets from colored craft paper and craft sticks. Make sure to make the haunted house too, and let the creativity flow!
My witch and the black cat are my favorites in the set!
Halloween Bookmarks
Another fun and easy Halloween popsicle stick craft is to turn large popsicle sticks into bookmarks, like our Halloween popsicle stick bookmarks.
Just add fun felt stickers to the top of your painted popsicle sticks and you've got an insanely easy, but useful Halloween craft.
Which of these Halloween popsicle stick crafts are your favorite??