Mitten Templates (Tons of Fun Free Printables)
Today we made some printable mitten templates for you to grab, completely free! These are perfect for any Christmas crafts or fun winter crafts you may be wanting to try.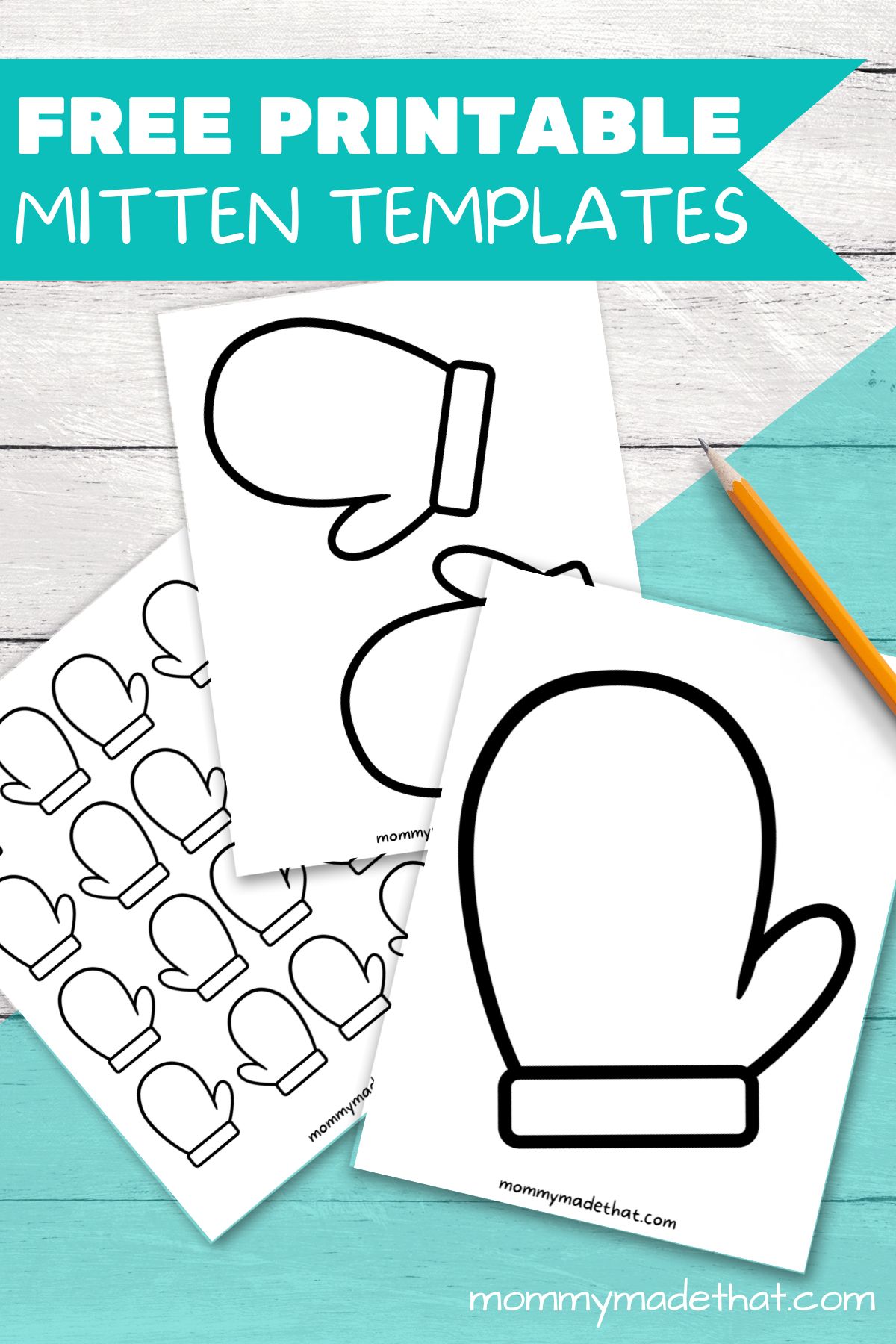 Our site is full of free printables. From our printable Christmas crafts to all of our fun printable templates. And today we added these fun mitten outlines.
Not only are these mitten templates good for arts and winter crafts, but you could also use them for some fun classroom projects too!
So whatever you're looking to do, these mitten templates will come in handy.
We have a few different mitten templates to choose from.
We have a single large mitten shape and then a few different sizes of pairs of winter mittens, great for any kind of winter mitten craft.
Ideas for Using the Free Printable Mittens Template
There are so many fun ways that you can use these mitten templates! Here are just a few ideas to get you started:
You can use these for all sorts of mitten crafts.
You can trace around the template and create some cute mitten ornaments for your tree.
We love the idea of using the outline to create adorable felt mitten ornaments.
Cut out the shape and use it as a mitten stencil to make some mitten art.
Or you can use the mitten shapes for a much of different kids crafts in the classroom or at home.
Here are some of our favorite ideas:
Let the kids practice their scissor and fine motor skills by cutting out the mitten shape and tracing it onto construction paper. They can then decorate it using a variety of craft materials (like pom poms, tissue paper, paint, sequins, and colored paper shapes.) I like using cotton balls on the cuff of the mittens to make them look cozy.
Have the kids write their favorite outdoor winter activities and post them all on the bulletin board.
You can also use the mittens as a pattern and have the kids trace around them onto different colors or textures of paper. They can then cut these out and glue them all over a large piece of construction paper to make a beautiful winter mittens collage.
After decorating the mittens, let the kids attach them together with yarn and hang them for decoration!
Pair them with our other winter templates or Christmas templates to create a cutout collage of shapes to color.
You could also just use them as mitten coloring pages.
The Templates
Our set of templates includes several different sizes of our mitten outline.
Large Mitten Template
We have a large simple mitten outline.
This is great for writing activities or for having the kids decorate their own mitten.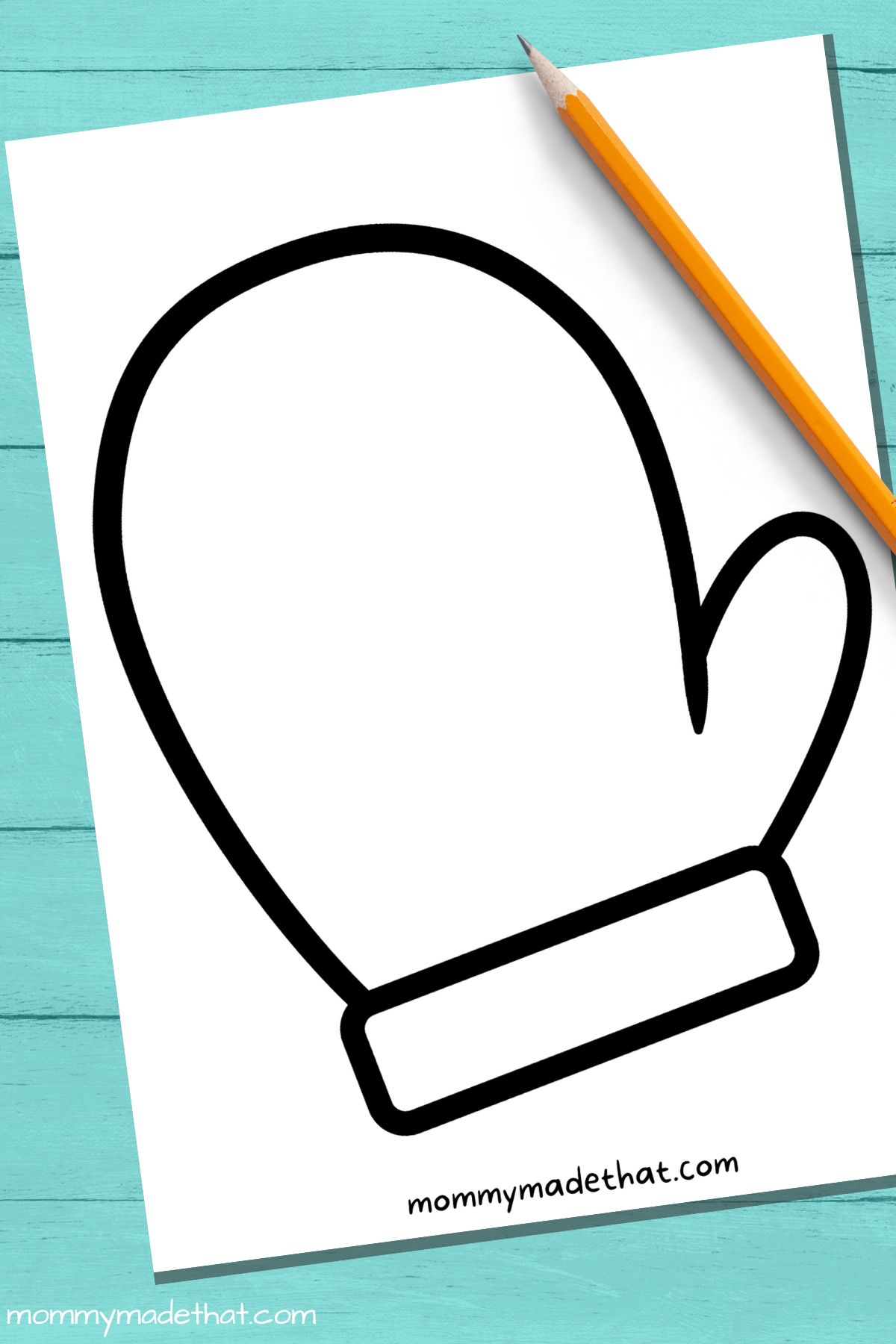 Pair of Mittens
We also have two full pages of a pair of mitten templates.
We have one full-page one that prints horizontally and a pair of slightly smaller ones that print out vertically.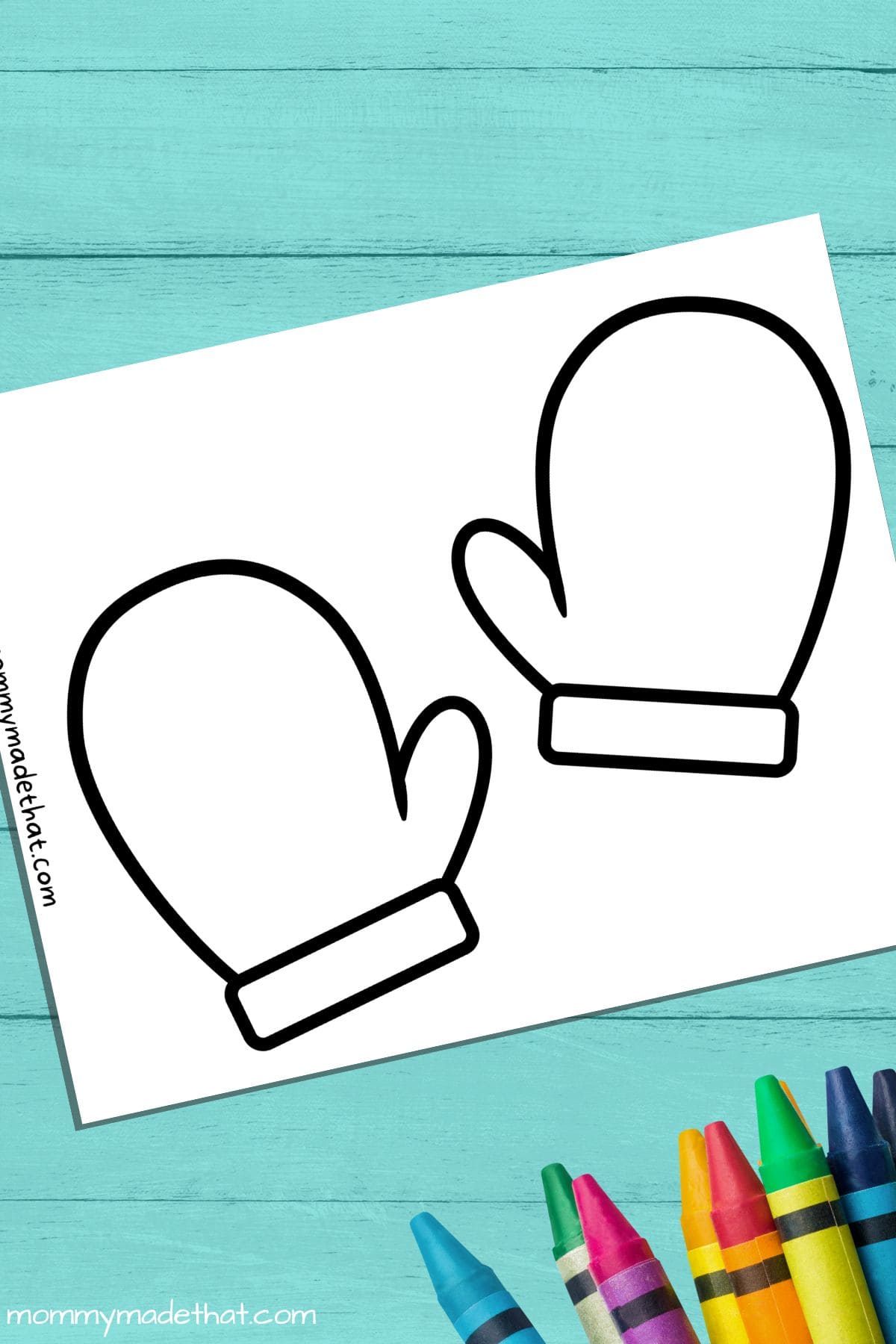 Smaller Mitten Template
And then we've added some smaller mitten templates, in case you need a small shape for your project.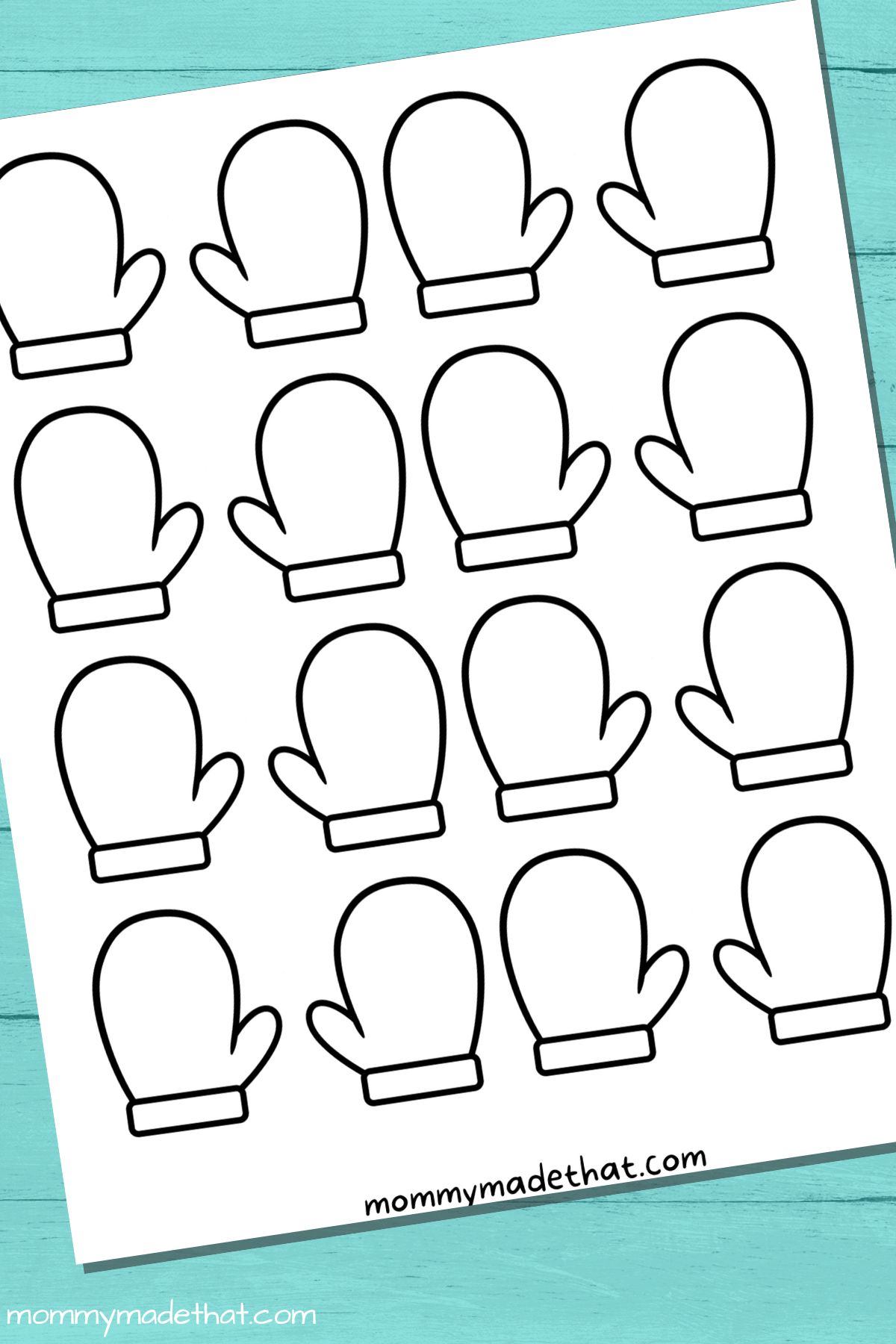 How to Grab the Mitten Templates
To grab our free printable mitten template just put your email in the box below.
We'll send the free PDF of the mitten outlines straight to your inbox.
These are for personal or classroom/educational use only. Not for commercial use. But print out and use as many as you like! Thank you!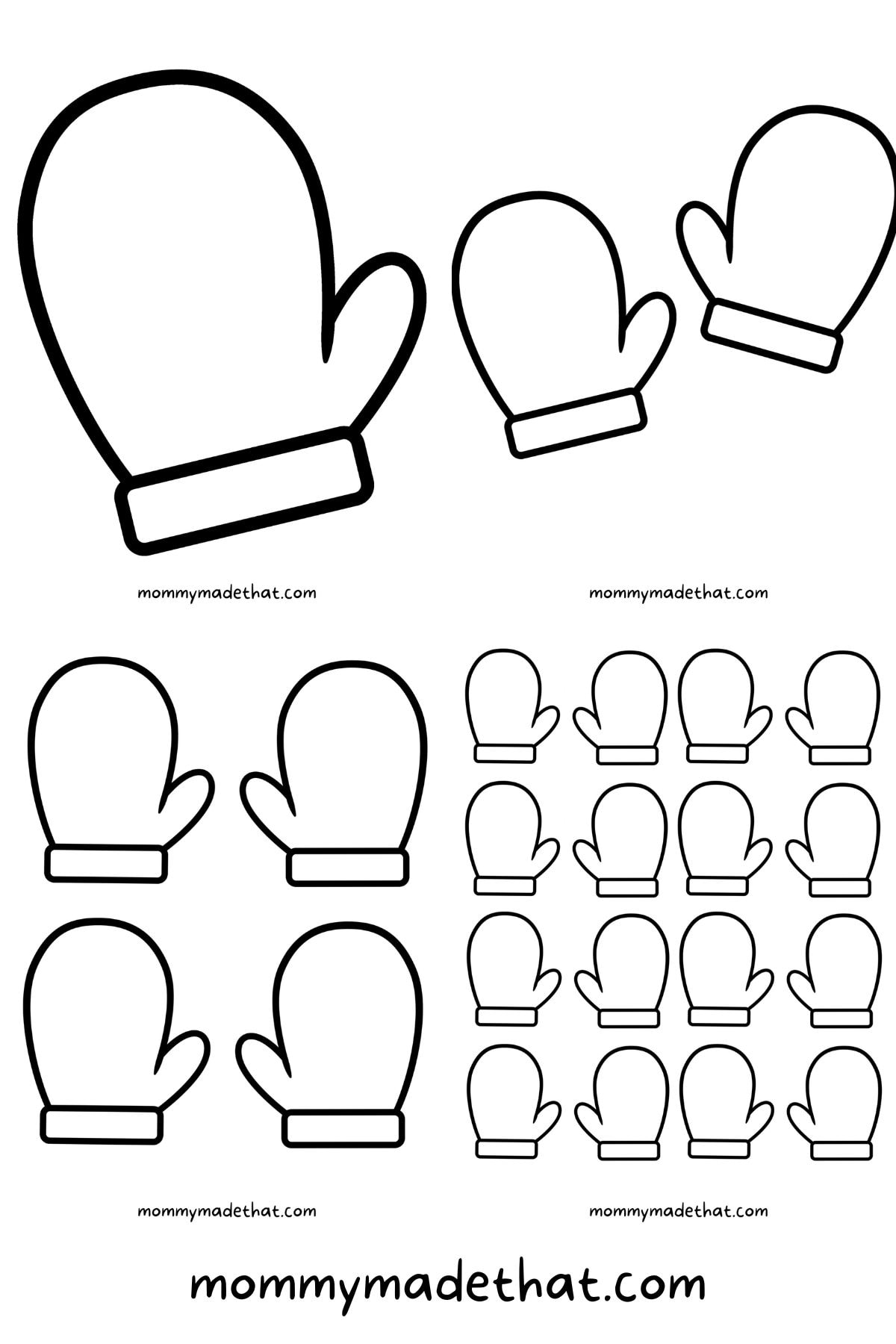 I hope you enjoy these templates and have fun making all sorts of winter mitten crafts.