10 Fun Printable Christmas Crafts (Grab them for FREE)
Looking for some fun printable Christmas crafts? We've got several adorable ones here just for you! The best part is that they are completely free!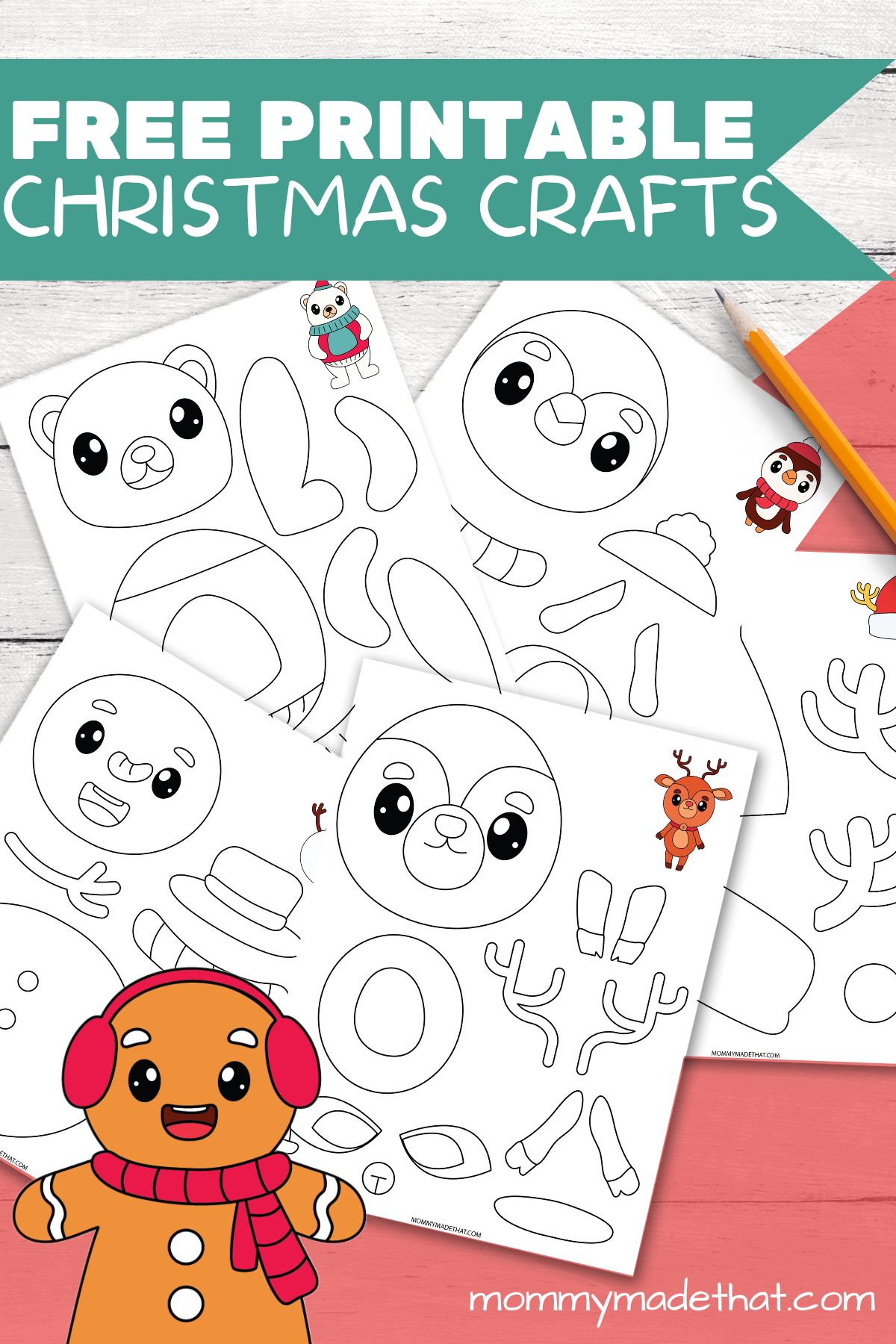 The Christmas season is close! And we love fun Christmas crafts around here. Especially Christmas crafts for kids.
They're good for younger kids, like preschoolers, because they act as both coloring pages and as a fun Christmas craft idea.
They'll just need some help from the grown-ups to cut out the different template pieces.
But older kids enjoy them as well, as they're fun to put together.
These are great for a classroom or for families to make on Christmas eve.
Or you could use them as part of a Christmas advent calendar activity. They're a great way to keep the kids entertained and a fun activity for the whole family.
And if you enjoy these free Christmas printables, be sure to look at our printable Christmas trees as well. It's a fun activity where you can build a cute little paper tree!
How to Use the Printable Christmas Crafts
If you're not familiar with craft templates like these, they're super simple.
You download the free printables, then print out the ones you want to use.
Make one copy for each child doing the craft.
Then cut out all the pieces. Let them color them in then assemble them with a glue stick.
These are popular because they require minimal sup
The printable crafts include the following:
A snowman
A Santa Claus
A penguin
A polar bear
A gingerbread man
An elf
A reindeer
And a couple of different Christmas hats
These crafts are great for kids, as they help develop fine motor skills all while having fun.
These are all free printable craft templates, meaning that you print, cut and put them together.
We also have other free printable Christmas templates as well, featuring all ready pieced-together printables.
Printable Snowman Craft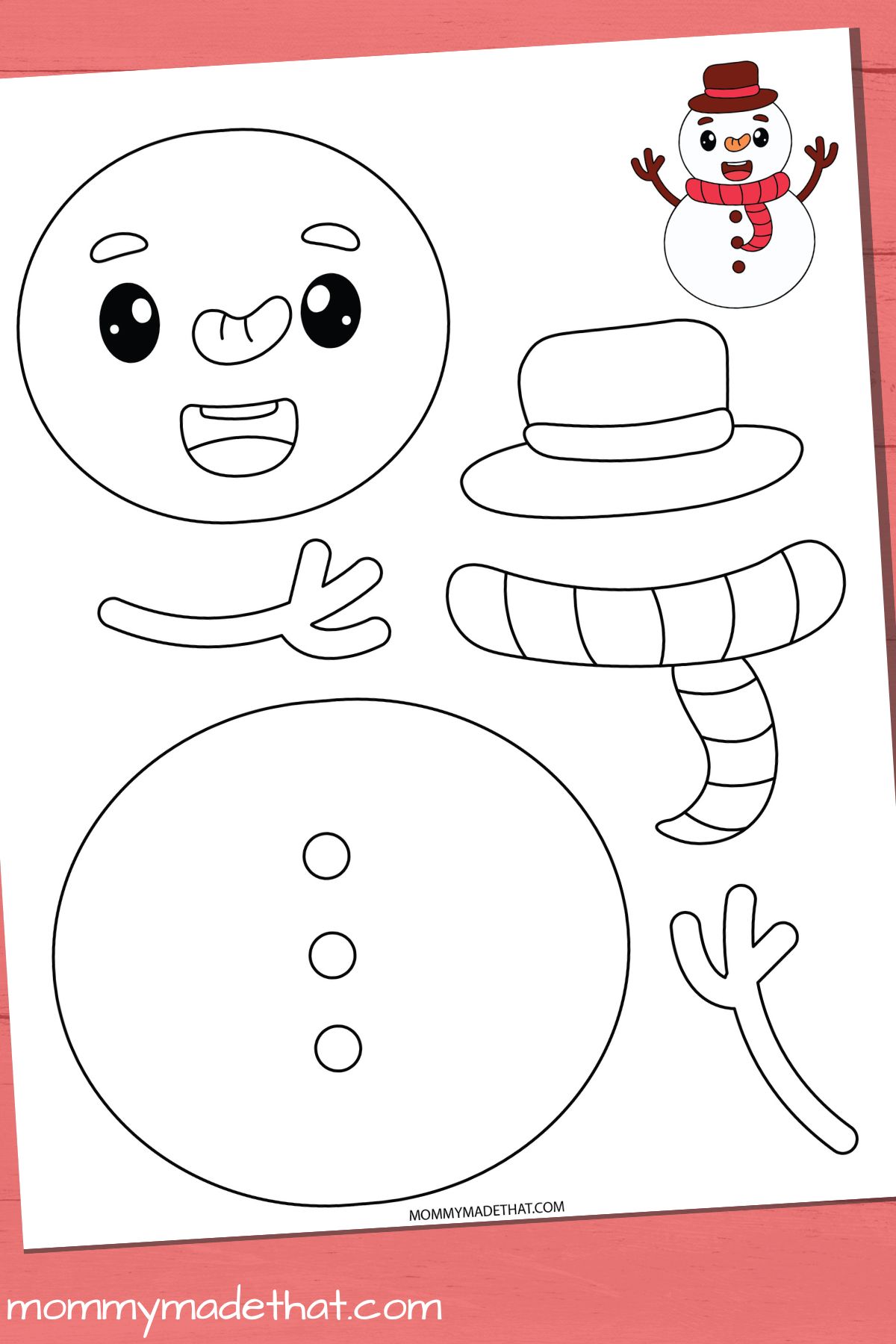 Our first printable Christmas craft is the cute little snowman. He may be one of our favorite snowman crafts!
He's easy to make and perfect for kids who only want to color the accent pieces.
And be sure to give him a cute snowman name when you've finished making him.
Printable Elf Craft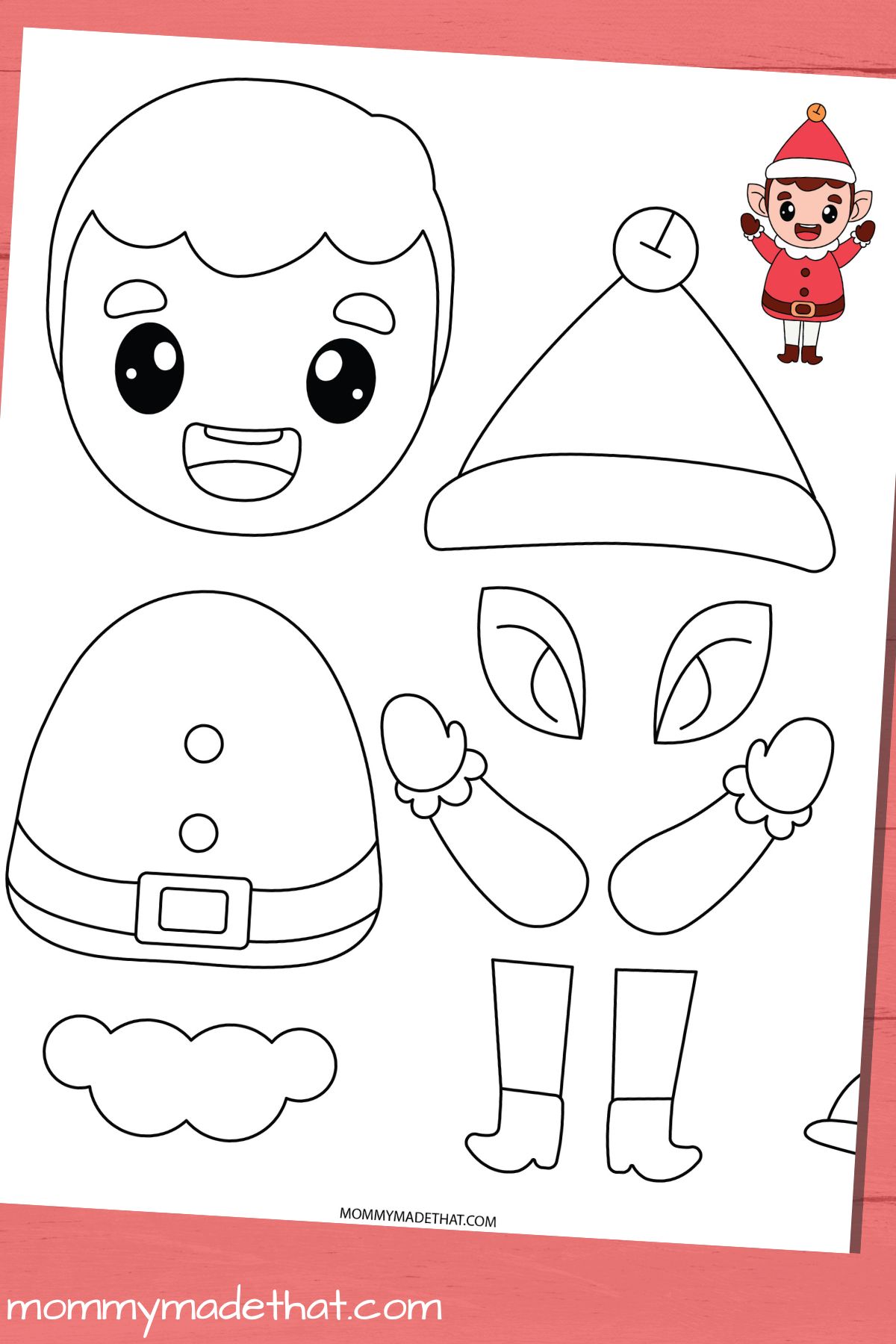 The second printable we have here is this printable elf craft. This would be a super cute activity for an elf on the shelf to bring.
Printable Penguin Craft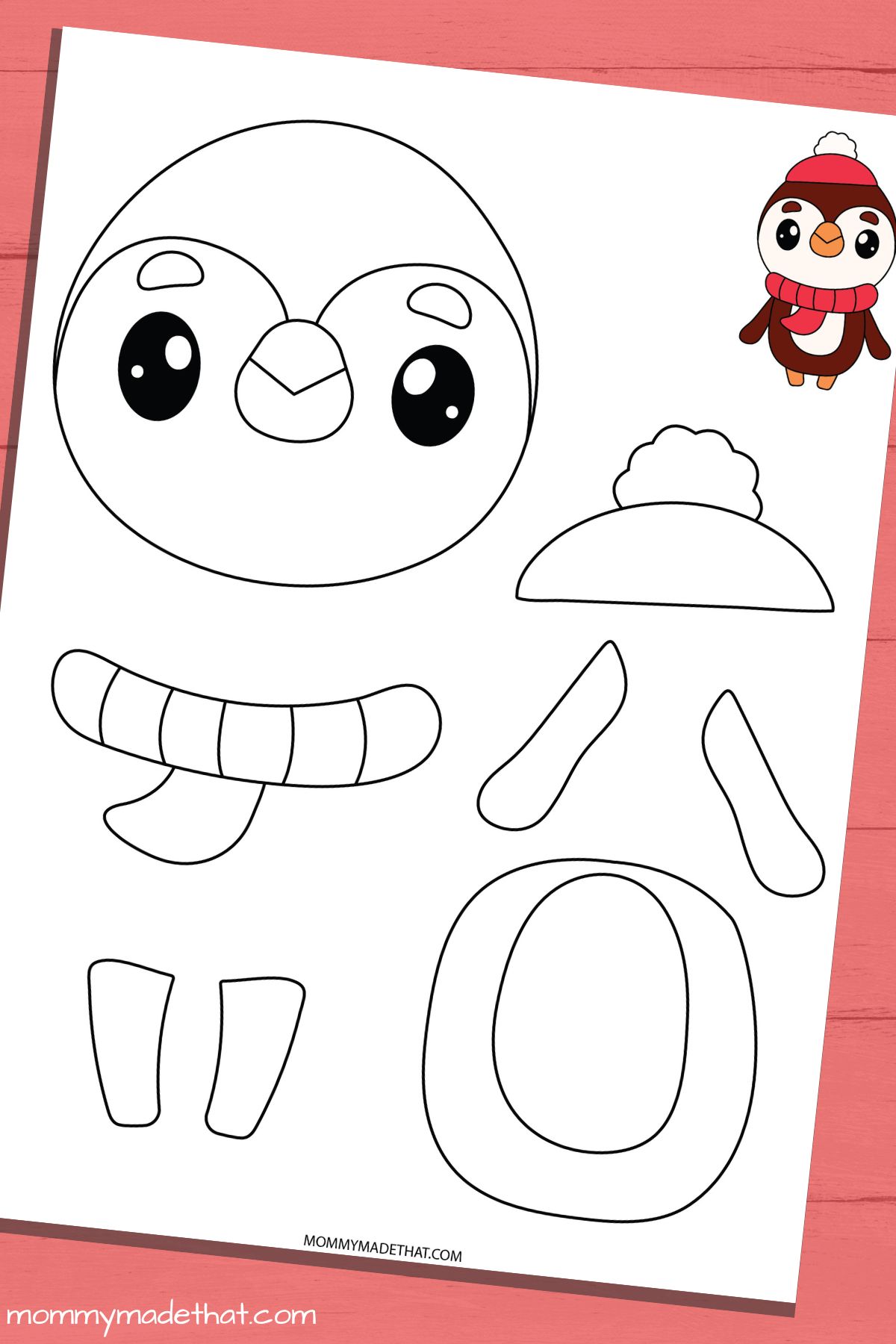 This little penguin craft has a little scarf and Christmas hat to wear. You can color the scarf and hat any color you like!
And of course, the penguin could be colored in Christmas colors instead of typical black and white.
Printable Reindeer Craft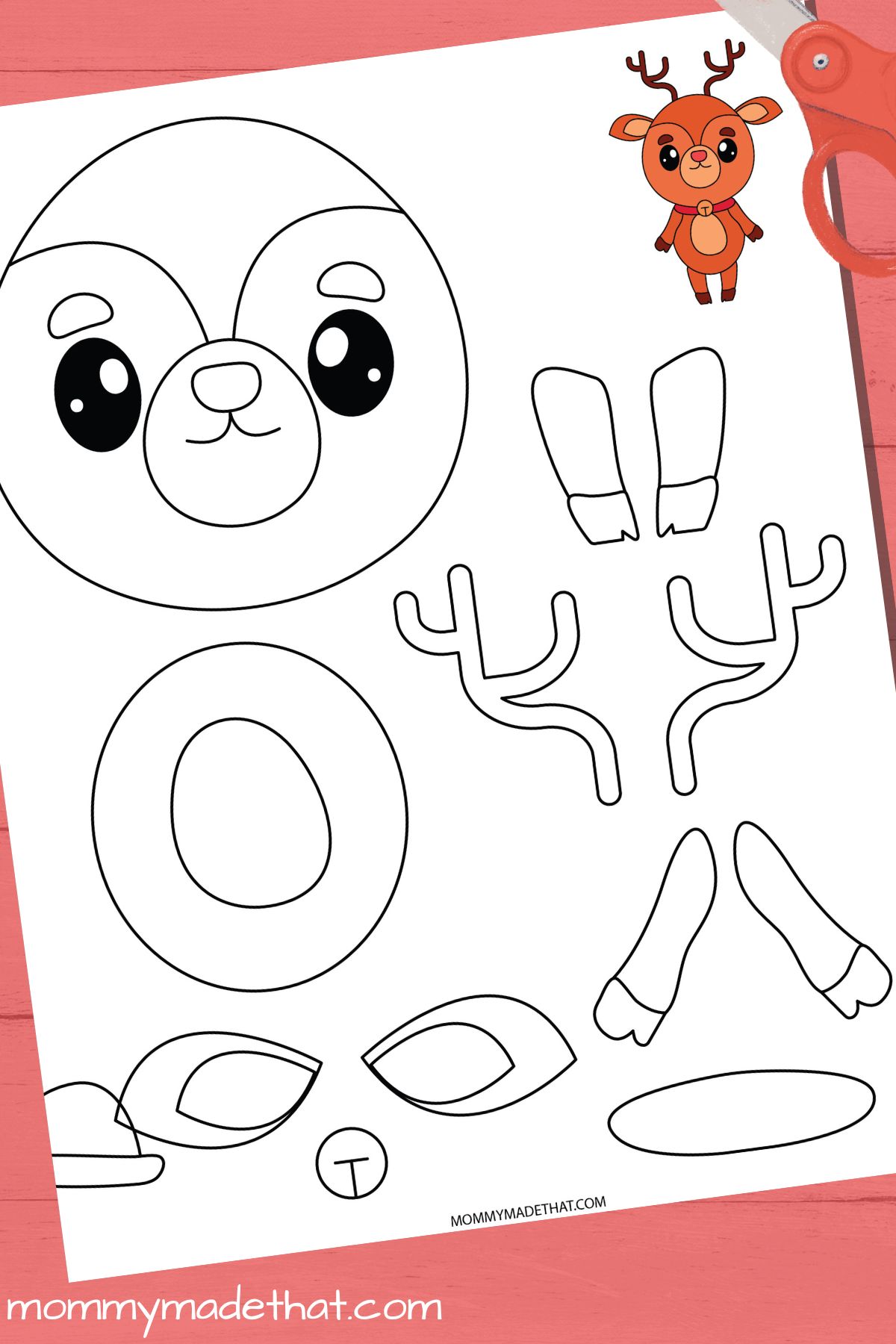 I love this little printable paper reindeer craft. You can make several to have all 8 of santa's reindeer, and give them black noses.
Then create one with a red nose and call him Rudolph!
Printable Gingerbread Man Craft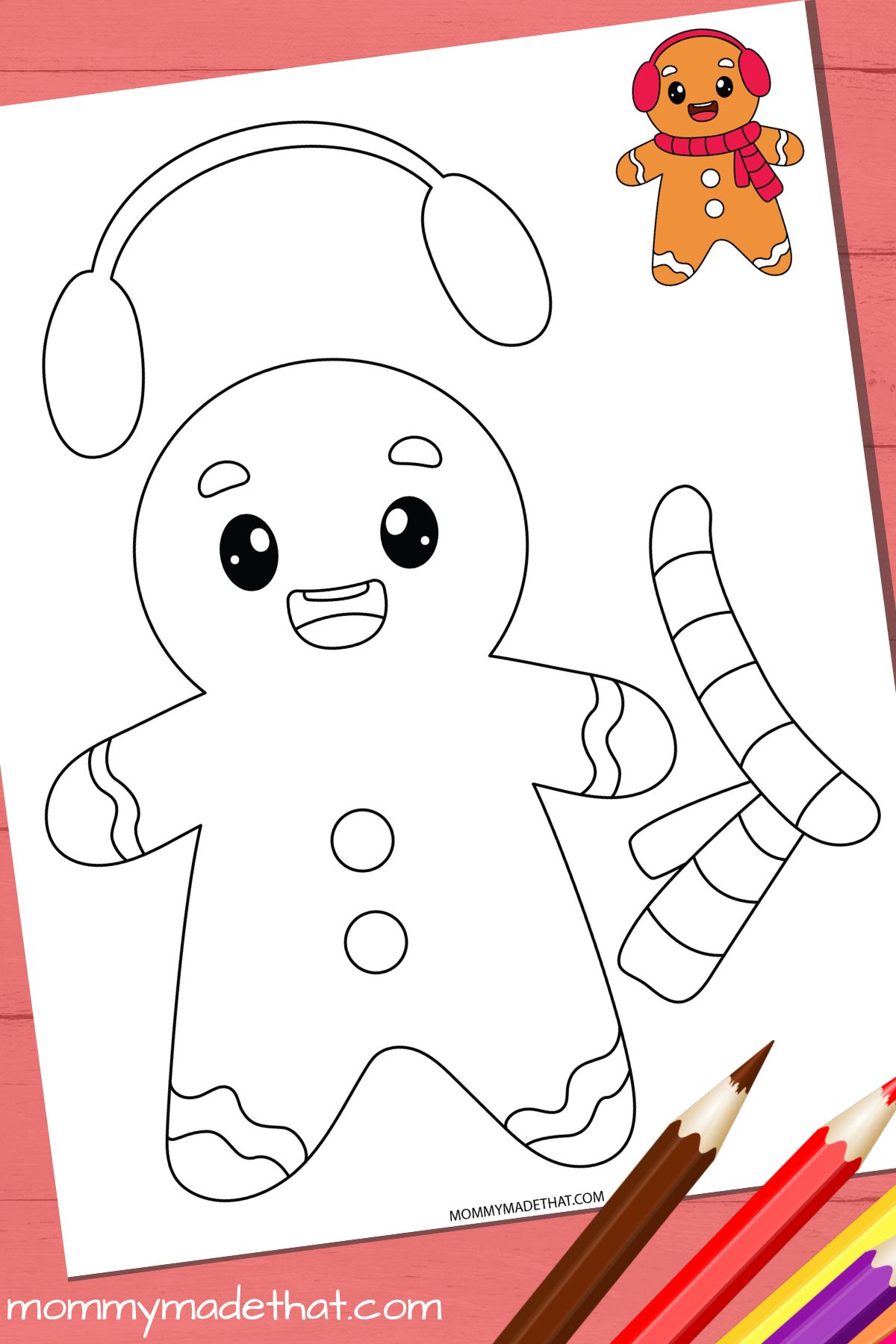 This adorable little gingerbread man is another one of my personal favorites. He's just too cute.
We have more gingerbread man templates if you are loving the gingerbread theme too.
Printable Santa Clause Craft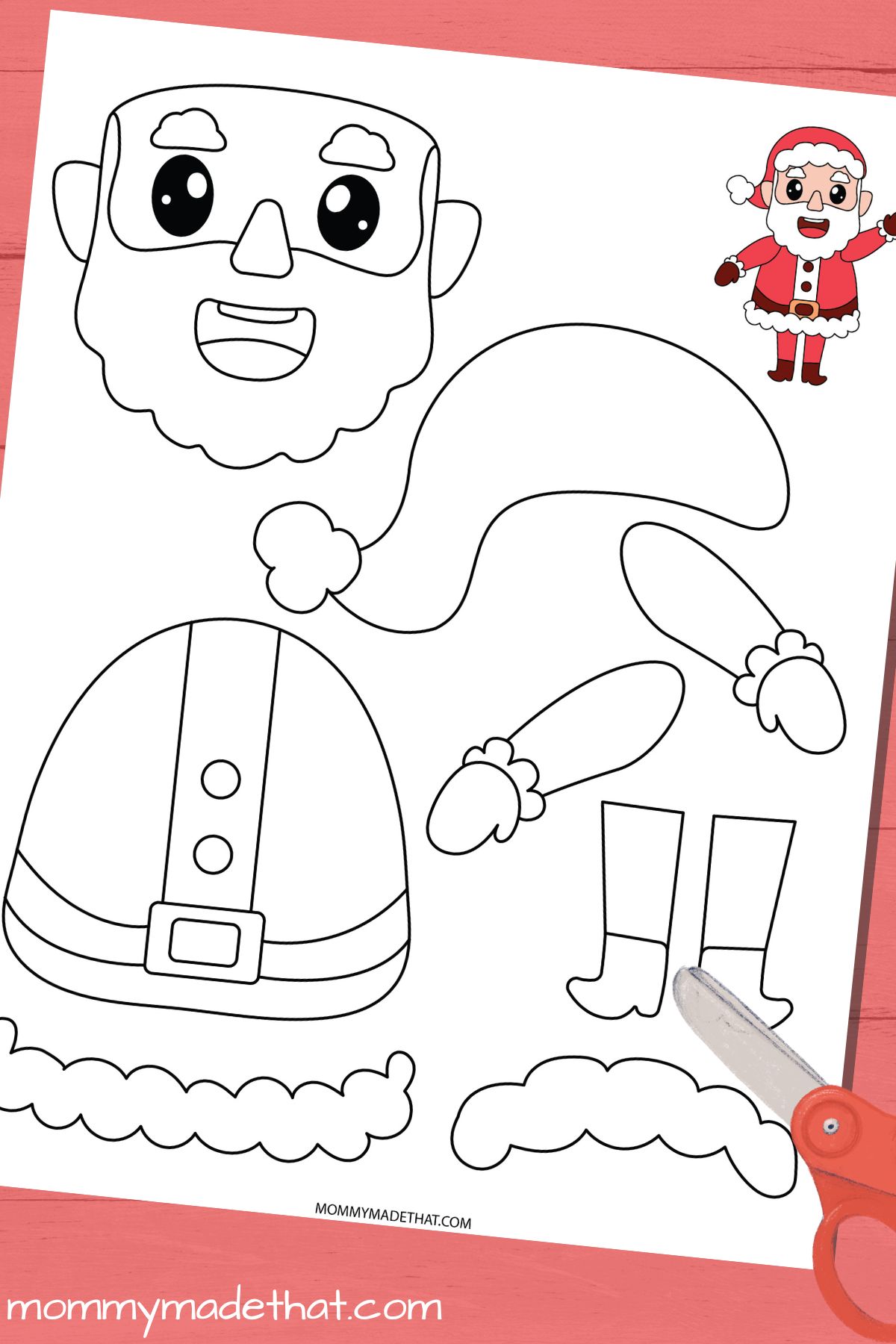 Of course, no Christmas craft collection is complete without the big guy himself.
This printable Santa craft features a cut-and-paste Santa Claus.
Printable Polar Bear Craft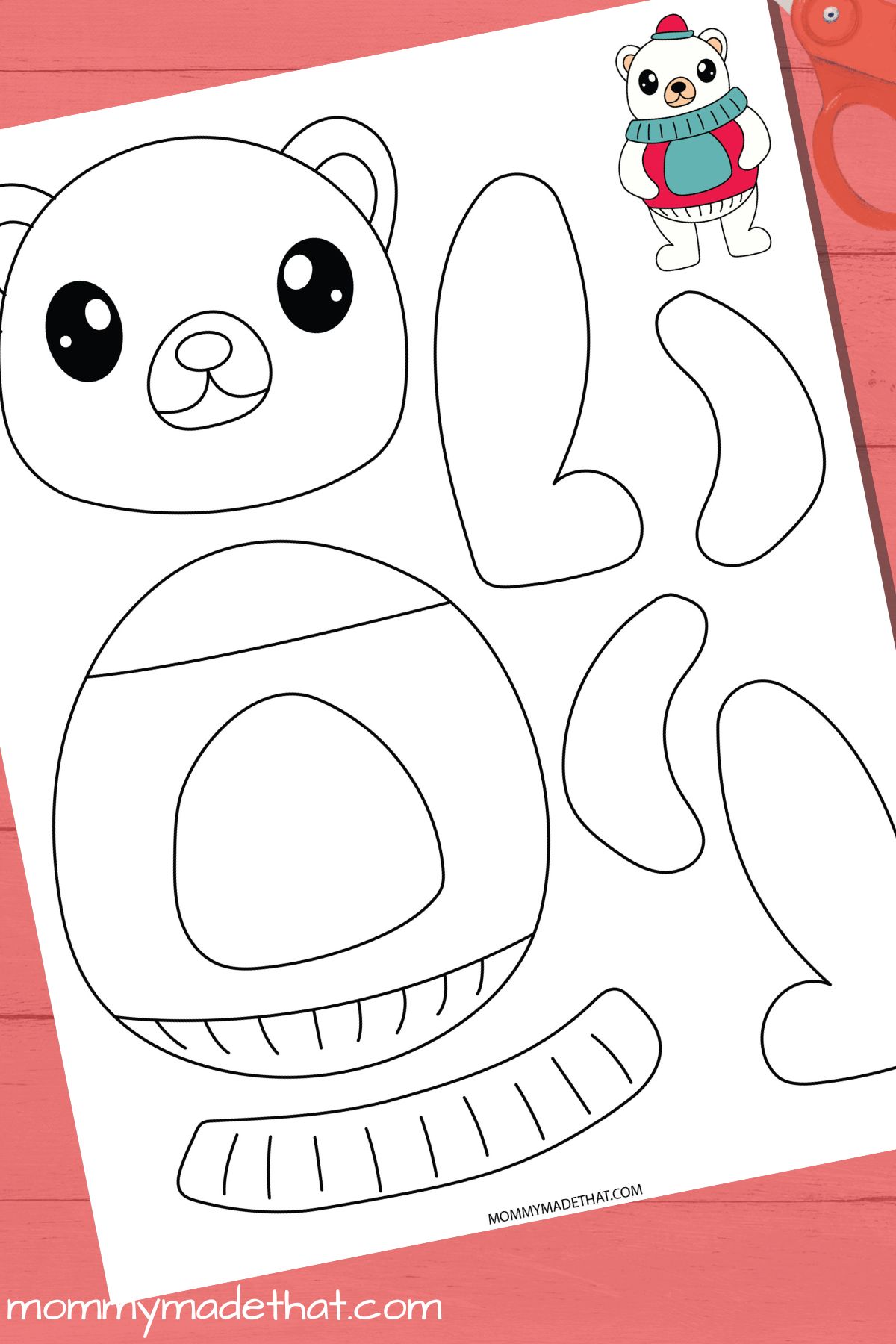 This free printable template features a polar bear craft. This little guy is too cute and comes with a fun Christmas sweater and hat to match!
We also have cute polar bear templates to check out as well.
Printable Elf Hat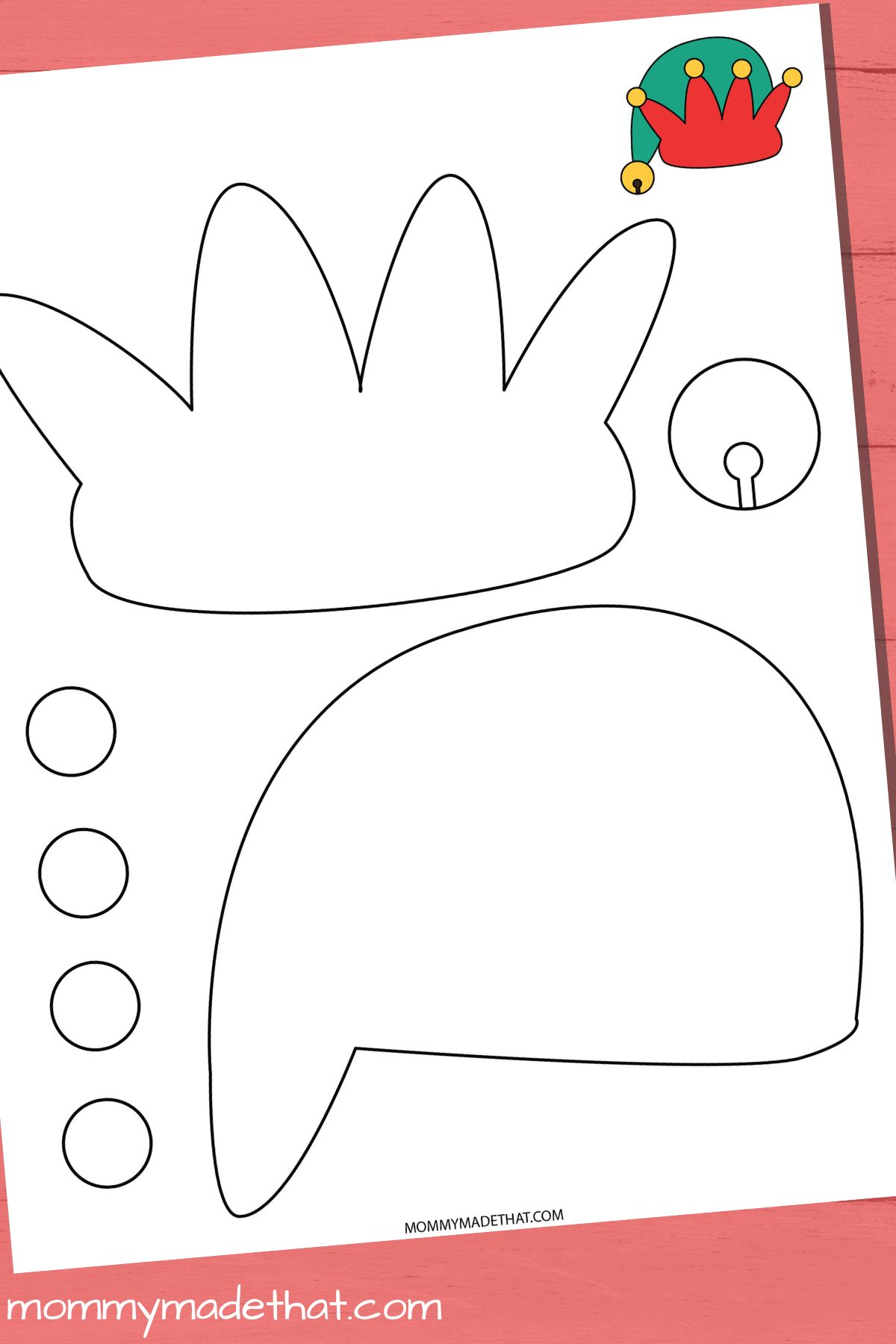 This printable elf hat craft is another great craft Elf on the Shelf.
If you have an elf visiting your house this holiday season, he can bring this fun hat craft with him!
Printable Santa Hat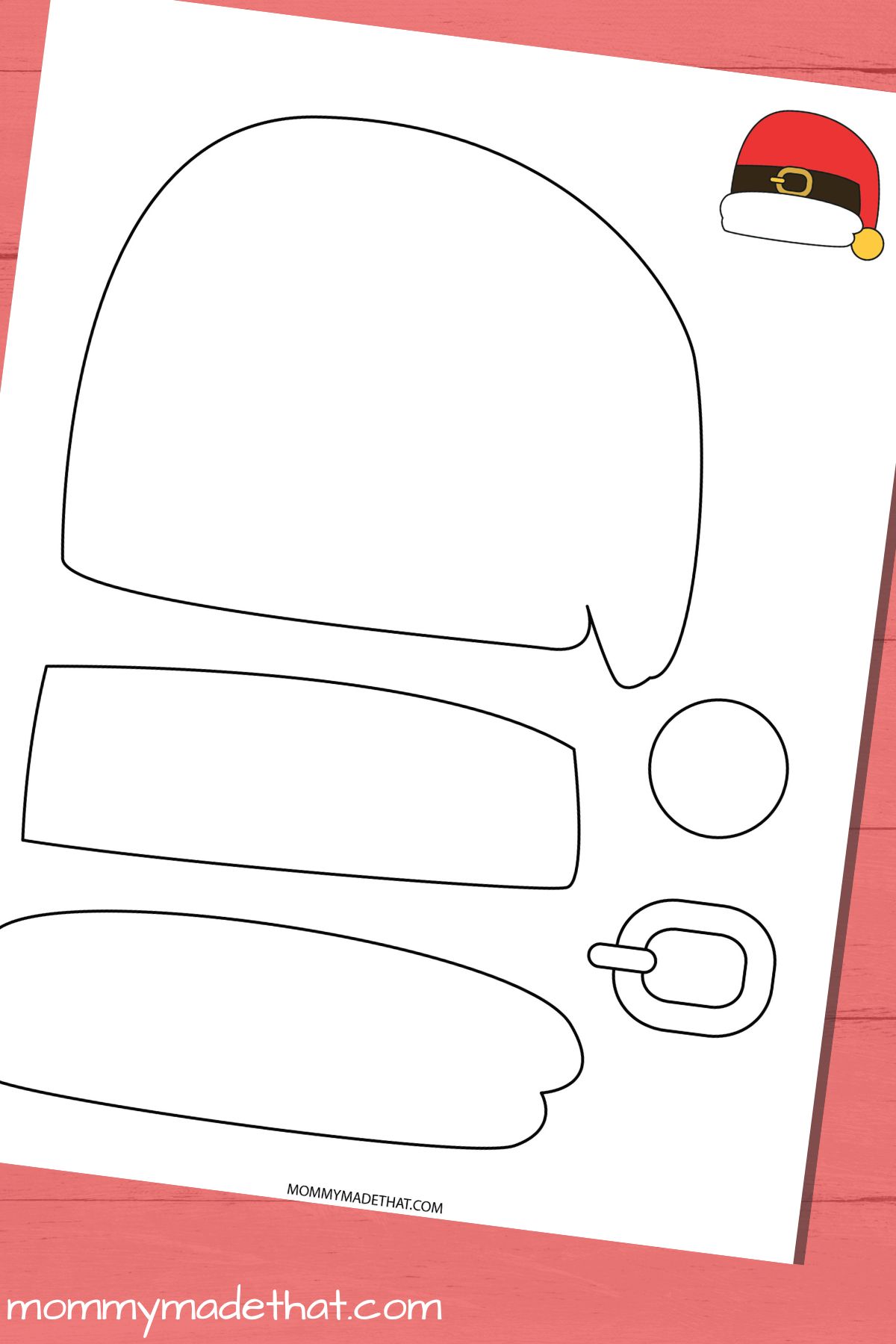 Our next printable Christmas craft is this Santa hat.
It's a traditional Christmas hat but includes a Santa belt around the brim.
It's a good one to pair with the Santa Clause printable craft.
Printable Christmas Hat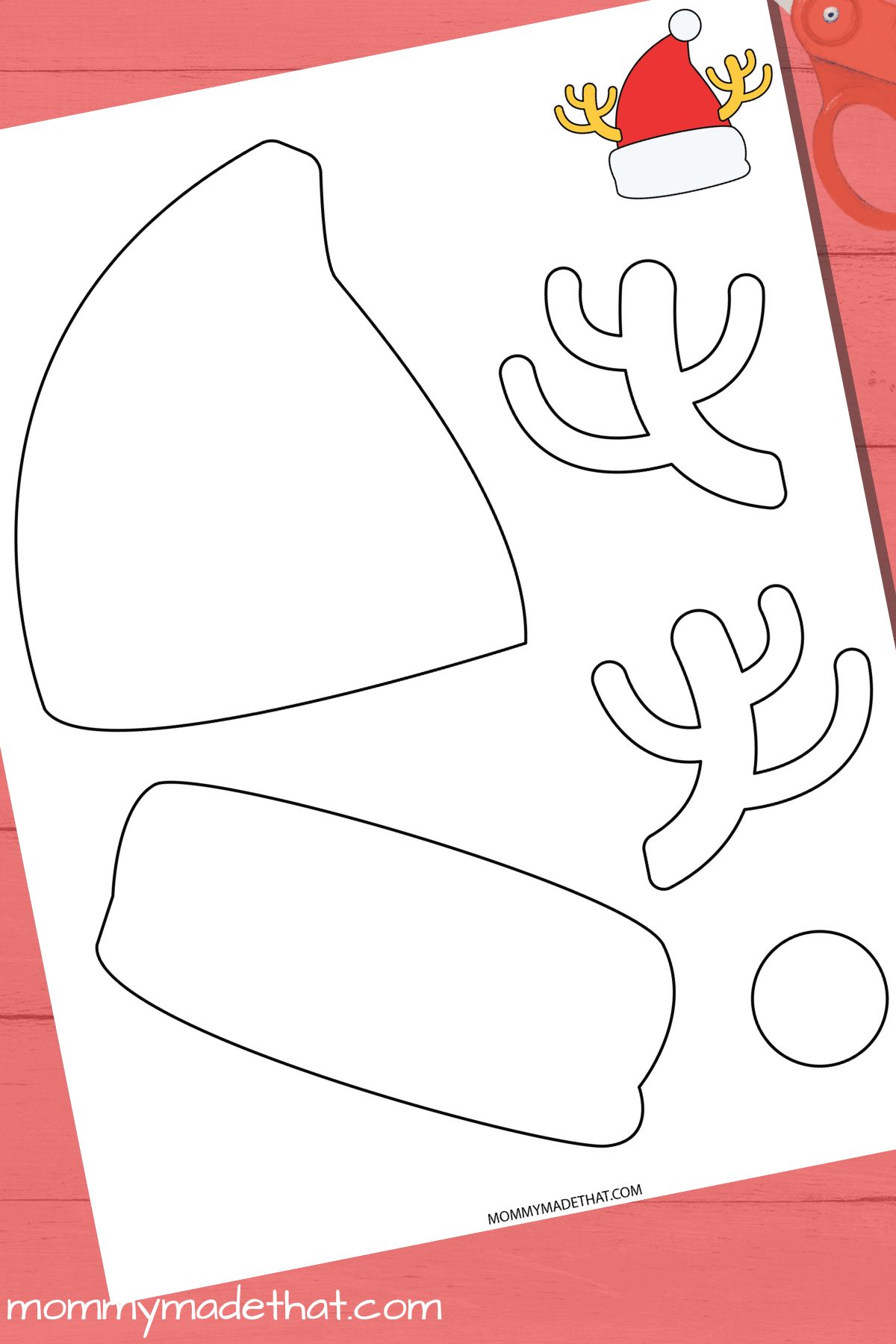 This little hat comes with antlers. It's a cute take on a typical Christmas hat. The cool thing is, if you don't want antlers, you don't have to add them.
You can create a more traditional hat if desired.
Ways to Use these Printables
There are tons of ways you can use these Christmas craft printables! Here are some of our favorite ways.
You can use them as puzzles. Let the kids piece together each of the little Christmas characters.
Use them as Christmas coloring pages.
Print the craft on card stock and use them as DIY Christmas ornaments
If you are in a classroom, you could cut a big paper Christmas tree out of a roll of green paper and let the kids add their creations to the tree.
Turn them into Christmas cards.
Let the kids create all the characters and turn them into puppets using popsicle sticks. They can have fun with a little Christmas imaginative play. This is especially good for practicing story telling.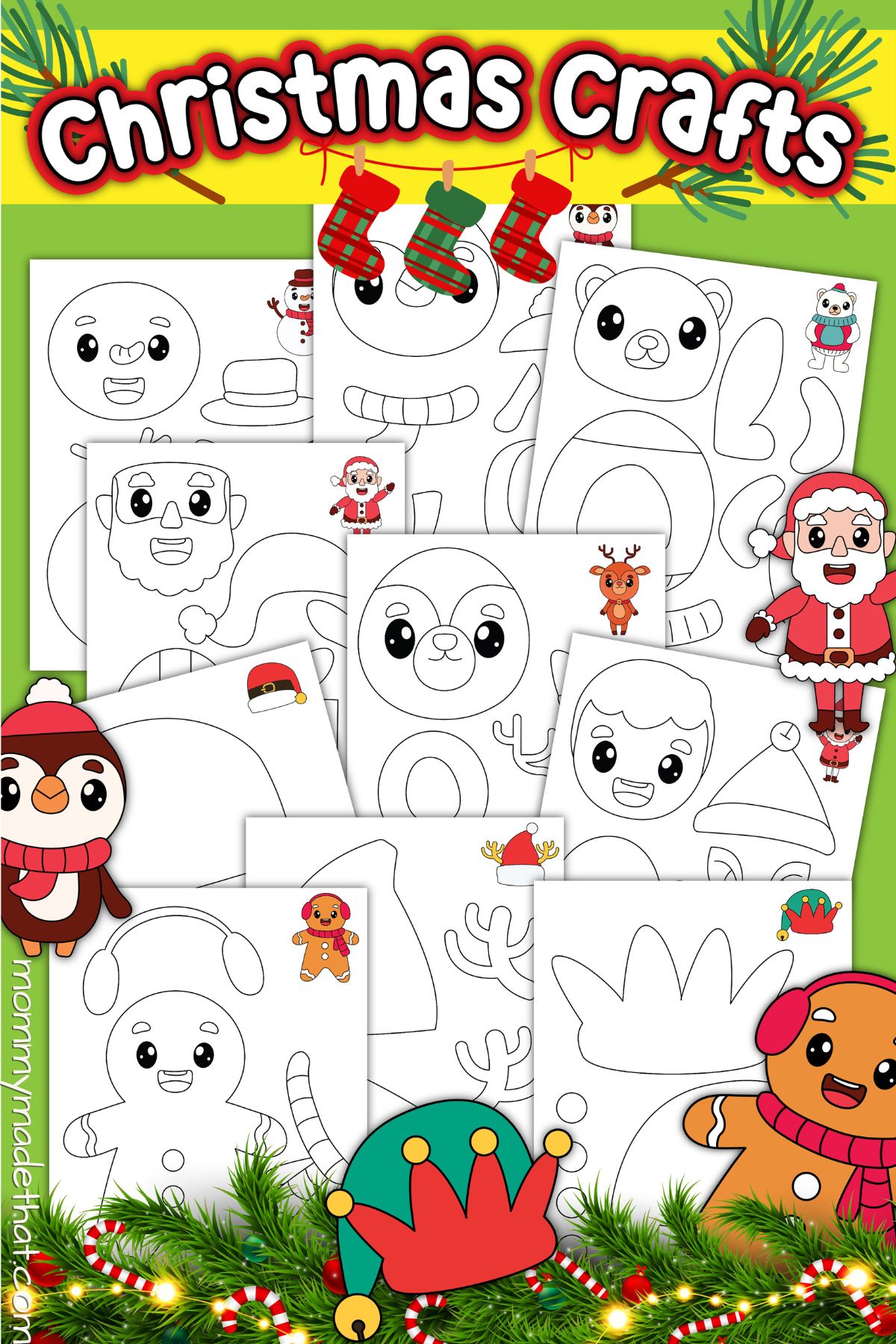 How to Grab the Free Printables
To grab the free printable Christmas crafts, just put your email in the box below.
We'll send all the Christmas crafts straight to your inbox, along with some of or other favorite Christmas craft ideas.
Then you can just click and print!
These free printables are for personal and educational use only. Not for commercial use. Please don't redistribute the printables, but feel free to share the link so they can grab them too! Feel free to print out as many as you need! Thank you!
Which of our printable Christmas crafts is your favorite? Let us know below!