Printable Cut and Paste Gingerbread Man Craft
Today we have this adorable cut and paste gingerbread man craft. Be sure to grab our free printable!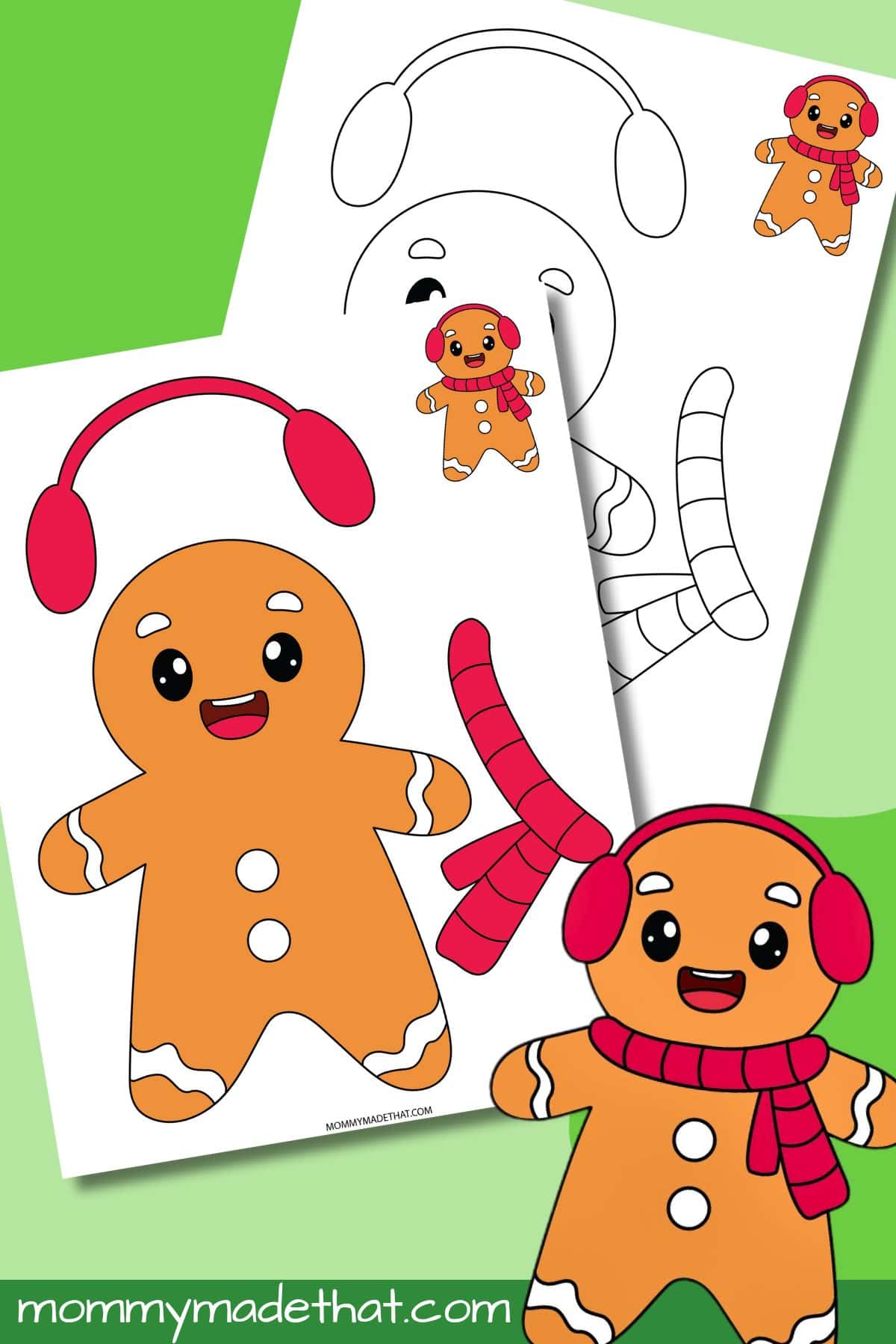 It's holiday time, and what better way to get into the festive spirit than by diving into some Christmas crafts?
Today, we're featuring a cut and paste gingerbread craft that will not only add to your holiday décor but also offer a fantastic creative outlet for the kiddos.
This printable gingerbread man craft is all about personalizing your gingerbread man with a scarf and ear muffs. Let's get to it!
And if you are looking for more gingerbread crafts and printables, be sure to check out our popular gingerbread man templates. Perfect for printing out and decorating paper gingerbread men.
Our check out or super cute paper bag gingerbread man puppets or our split pin gingerbread man craft.
We've also got a fun roll a gingerbread house game and a fun printable gingerbread house that turns into a 3D Christmas house!
Materials
First things first, let's gather the essential materials you'll need for this fun project:
Our Gingerbread Man Template (keep reading for download instructions!)
Scissors
Glue stick or tape
Colored pencils or crayons (if you opt for the black and white version)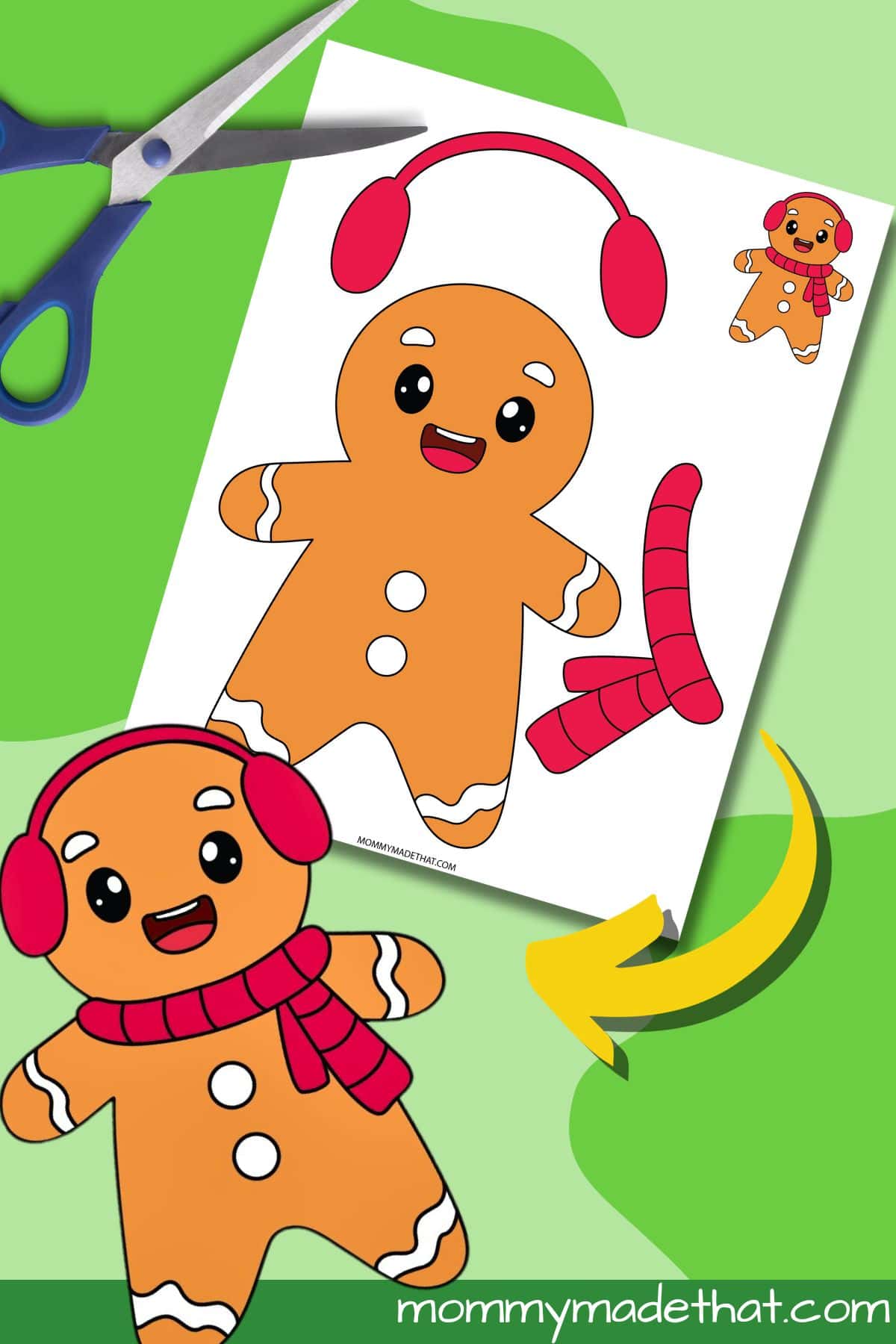 Instructions
Download Your Template: Head on over to the 'Grab the Free Printable' section below to download your decorate-a-gingerbread-man template.
Print Your Choice: Choose from our beautifully colored template or the black and white version that can be colored in.
Cut, Cut, Cut: Use your scissors to carefully cut out the gingerbread man along with his scarf and ear muffs.
Glue or Tape: Attach the scarf and ear muffs onto your gingerbread man using a glue stick or tape.
Personalize: If you're using the black and white template, get those colored pencils or crayons out and bring your gingerbread man to life!
Display Your Work: Whether it's on the fridge, as part of a holiday card, or even as a Christmas tree ornament, make sure to show off your cut and paste gingerbread craft!
Our Gingerbread Man Printable
Our printable gingerbread man comes in two versions to suit your crafting mood. You can either go for the pre-colored template for quick fun or opt for the black and white outline that allows your kids to explore their artistic side.
Both templates are designed for easy cutting and pasting, offering endless decorating possibilities!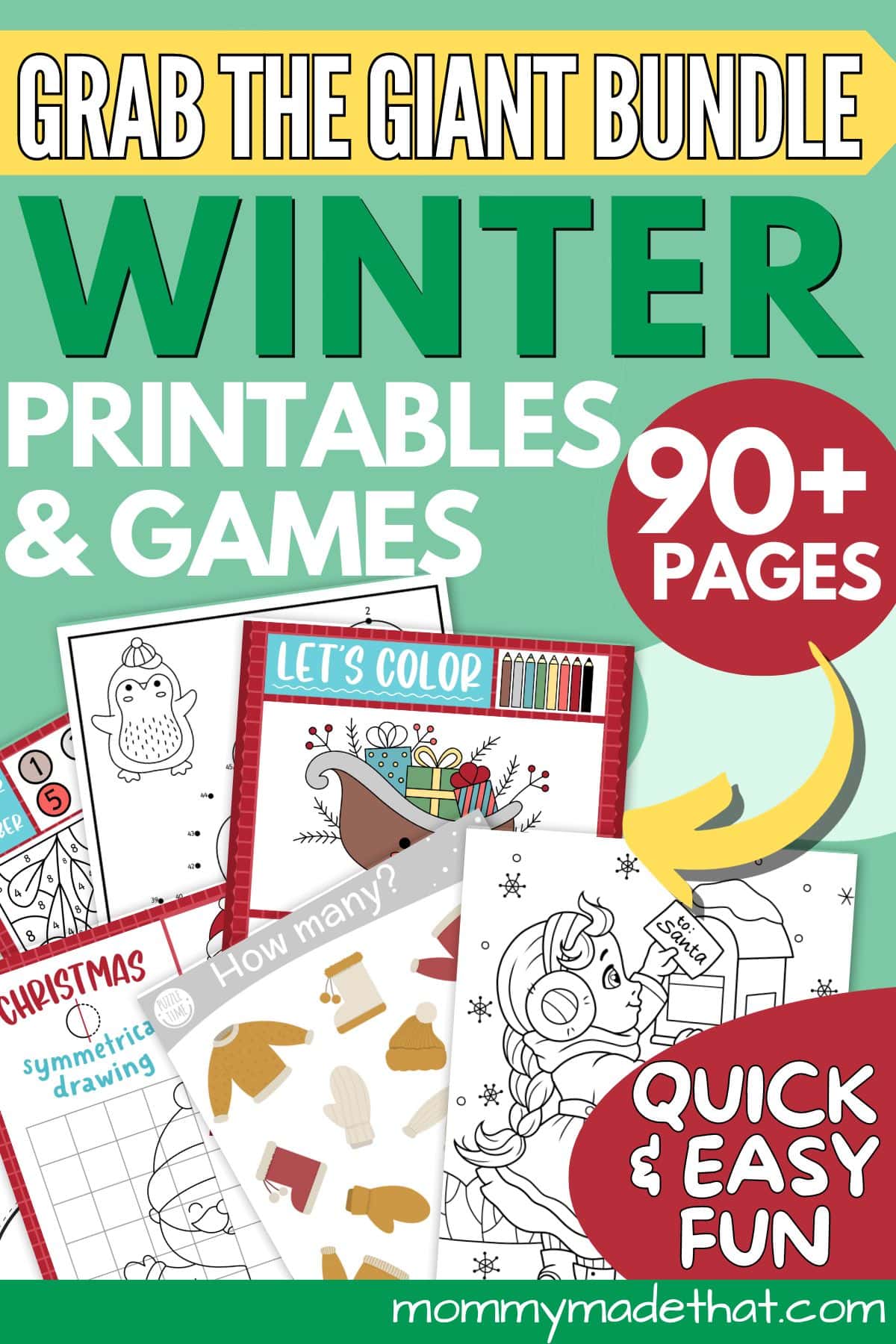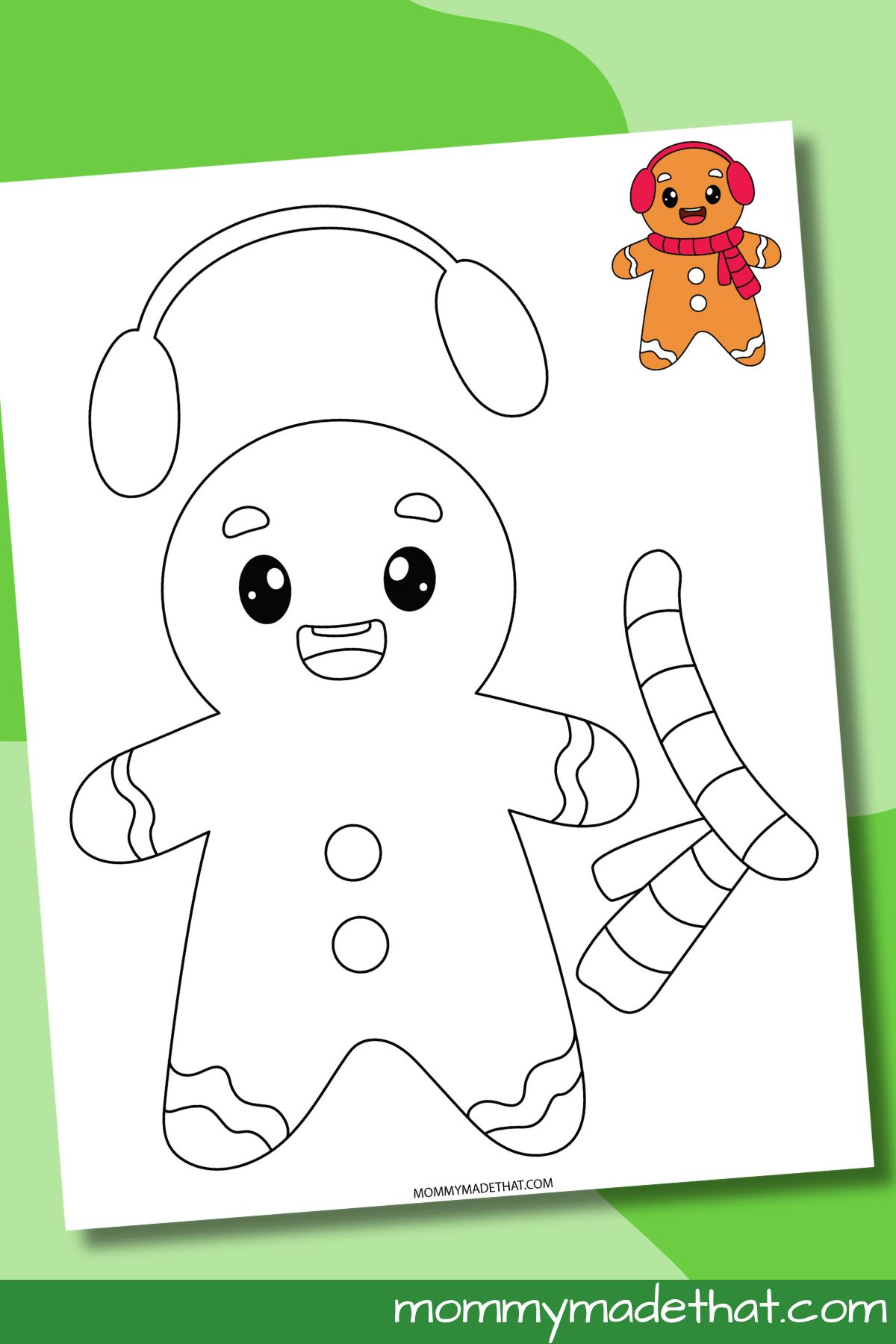 Grab the Free Printable
Excited to start crafting? To download the printable gingerbread man craft, simply put your name and email in the pink box below, and we'll send the template straight to your inbox along with other fun craft ideas and free printables.
Please note that this is for personal or classroom use only, not for commercial use. Thank you!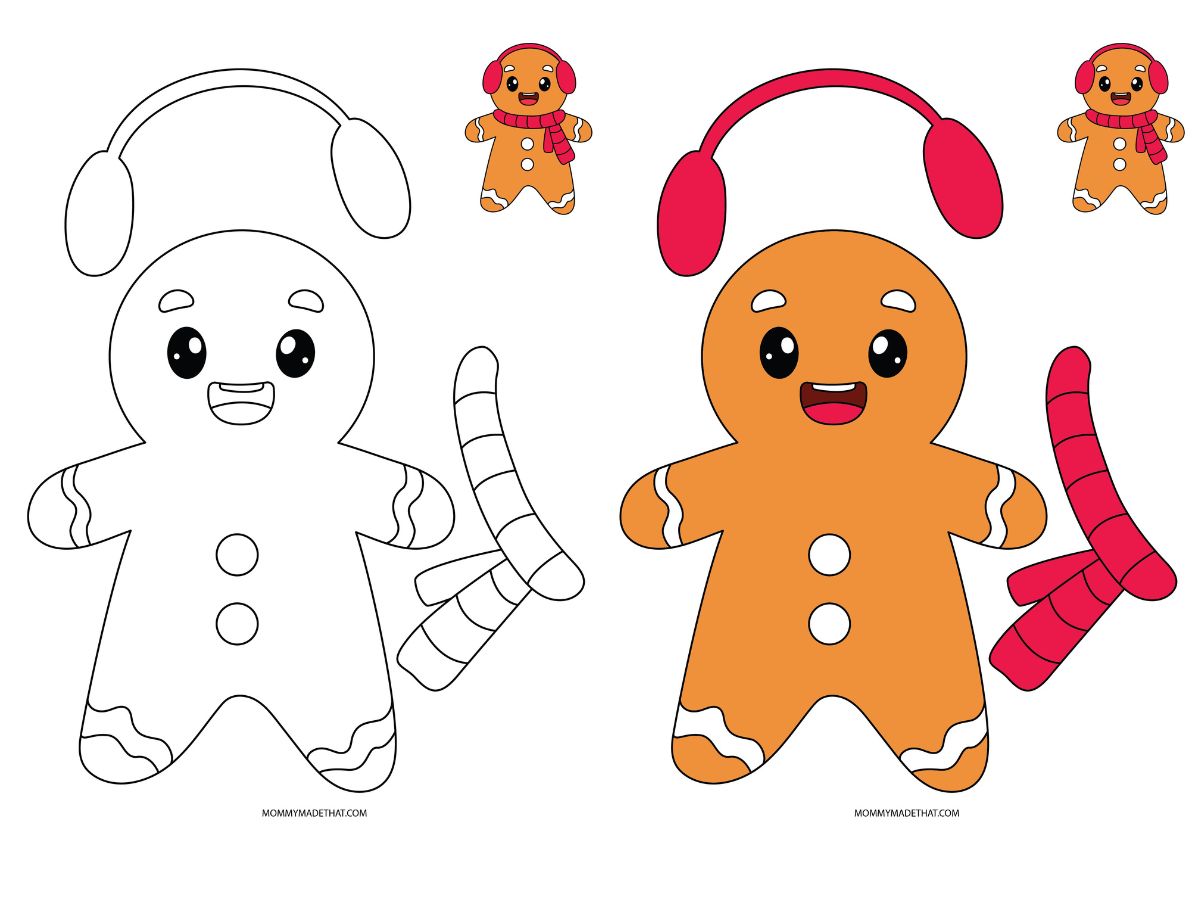 Printing Tips
To ensure you have the smoothest crafting experience, we've got some printing tips for you.
When you download the printable gingerbread man craft, you'll find both the colored and black and white versions in the same document.
To save on paper and ink, make sure you select the specific page number of the version you wish to print in your printer settings.
This way, you only print the design you want, keeping things both economical and eco-friendly. Happy crafting!
Ideas for Your Gingerbread Craft
Once you've completed your cut and paste gingerbread craft, here are some other fun ideas:
Create a Gingerbread Family: Why stop at just one? Print multiple templates and let everyone in the family decorate a gingerbread man.
Teach Patterns and Colors: Use the scarf and ear muffs as a tool for teaching patterns and colors. Ask the kids to alternate colors or create a pattern on the scarf.
Interactive Storytelling: Like with our previous split pin craft, use these adorable gingerbread men as props for a holiday storytelling session.
What could be more festive than spending a cozy afternoon engaged in Christmas crafts?
Our printable gingerbread man craft offers a fun and educational crafting experience. This cut and paste activity is perfect for kids of all ages and even offers an educational element.
So go ahead, grab your template and add a personal touch to your holiday celebrations with a cut and paste gingerbread craft!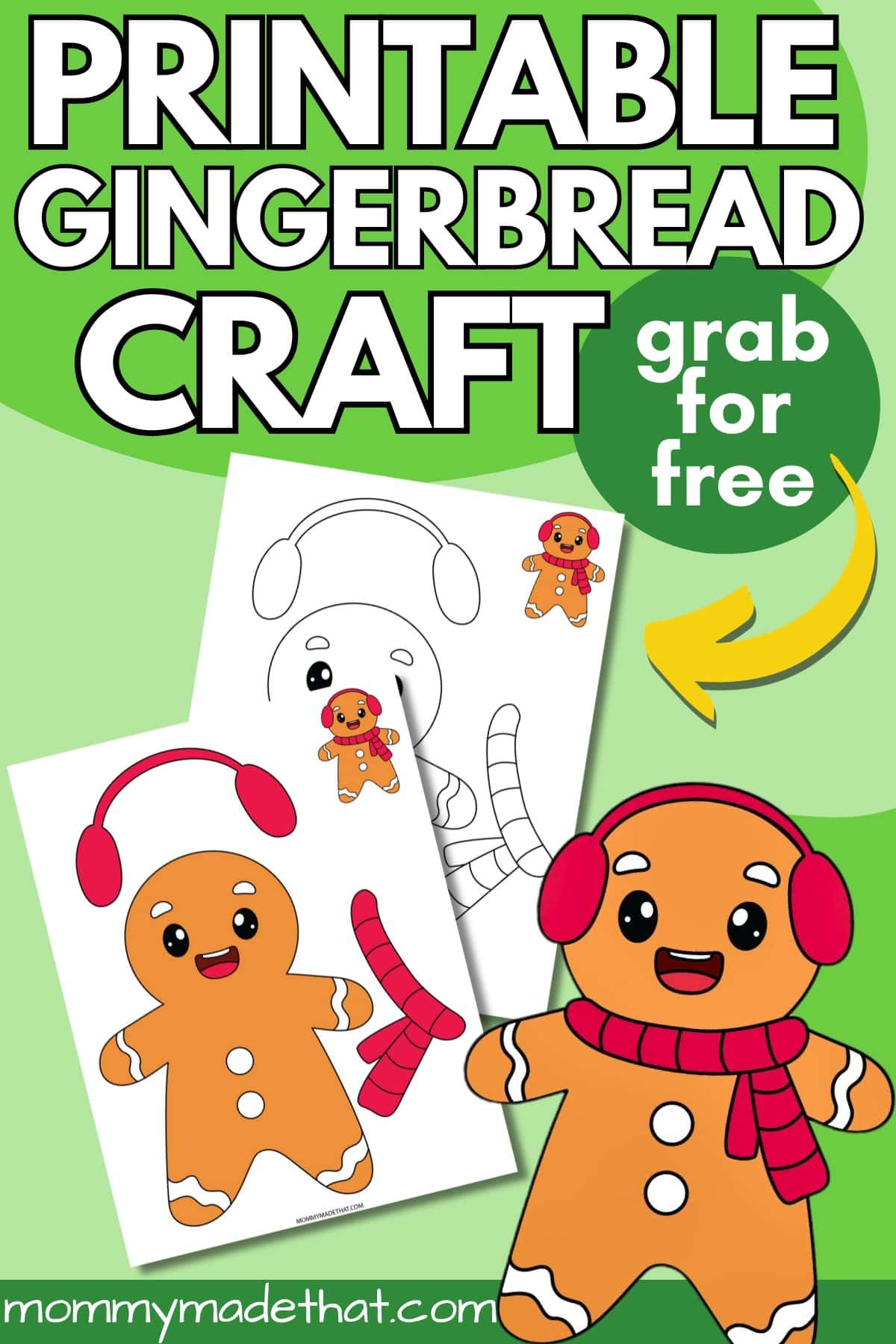 Be sure to check out more of our Christmas crafts for kids like our handprint Christmas tree craft and our adorable printable snowman craft.