Gingerbread Man Templates + (Gingerbread Girl Too! Free Printables)
Today we have gingerbread man templates we created just for you! We have lots of fun Christmas printable templates, and this little guy is one of our favorites. Don't worry, include a gingerbread girl template too!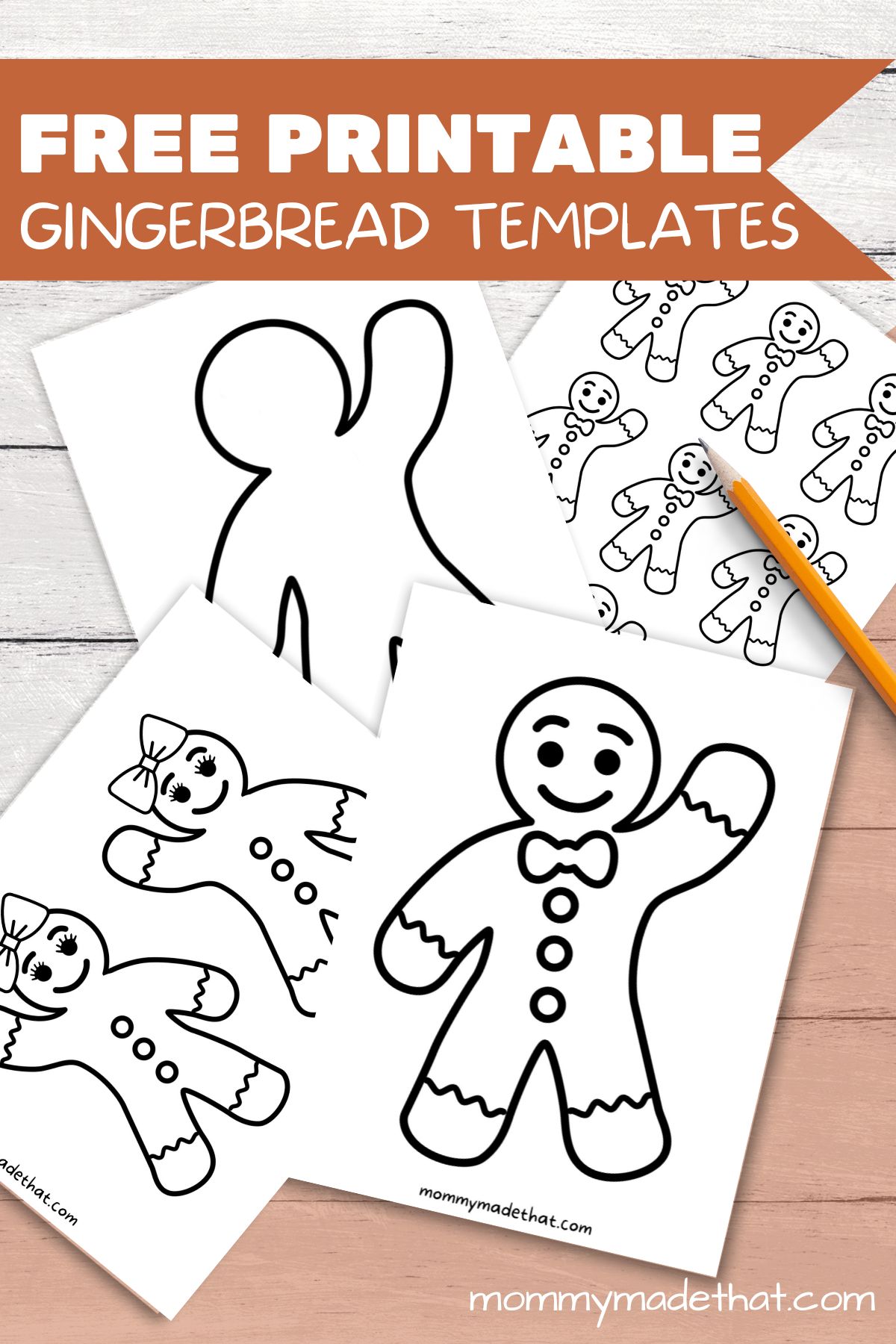 If you're looking for a fun gingerbread man craft to do with your kids this holiday season, look no further!
We've got a free printable gingerbread man template for you to use. We include lots of different shapes and sizes.
From blank outlines to a gingerbread girl template.
Just download the template, print it out, and get started!
These would pair perfectly with our candy cane templates and our Christmas tree templates too!
Uses for Our Gingerbread Man Templates
There are tons of things you could do with these gingerbread men. From crafts to DIY creations.
Here are some of our favorite uses for these free printable templates.
Coloring pages: These make great gingerbread man coloring pages. Just set out the large templates and let the kids go crazy with crayons or markers.
Stencil: You can use the gingerbread outline and cut it out to use as a gingerbread man stencil.
Gingerbread Man Crafts: Another one of our favorite uses is to use these for a variety of kid's holiday crafts.
Gingerbread Man Craft Ideas
You can use him to cut out and put inside our snow globe template. First, print out one of the globes and color it in. Then color in the gingerbread man and cut him out.
Use a glue stick or some craft glue and put him inside to create a cute little Christmas scene.
Finish it off by gluing a few cute gems as snow.
Or cut him out and put him on a piece of cardstock folded in half to create a cute Christmas card.
You could also create a gingerbread house out of cardstock and use the gingerbread man as a decoration for the roof or door.
They're also perfect for a craft idea paired with the gingerbread man poem that's so popular in school.
You could also print them out on cardstock and use them to create DIY Christmas ornaments or to create other Christmas decorations like a gingerbread man garland!
You can print out the blank templates and let the kids decorate their own paper gingerbread men with a variety of craft supplies.
I like to set out colored pencils, pom poms, googly eyes, glitter glue, construction paper scraps, little gems and glue sticks to get their creative juices flowing.
Or you can use the small templates as gift tags, or to decorate Christmas presents.
The possibilities are endless!
Large Gingerbread Man Templates
To start with we include some large templates in the printable PDF. These are the best ones to use as coloring pages, or for larger craft projects.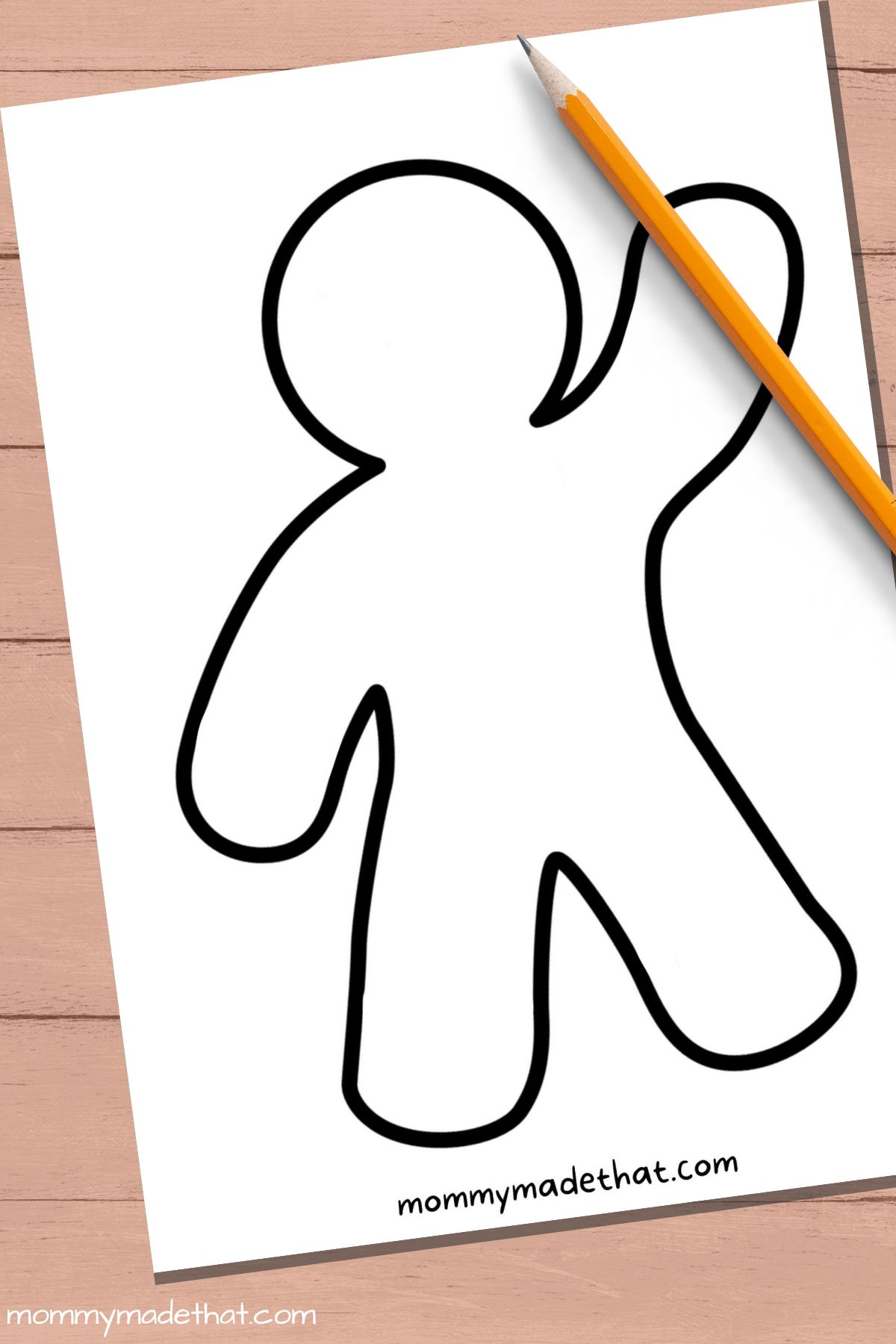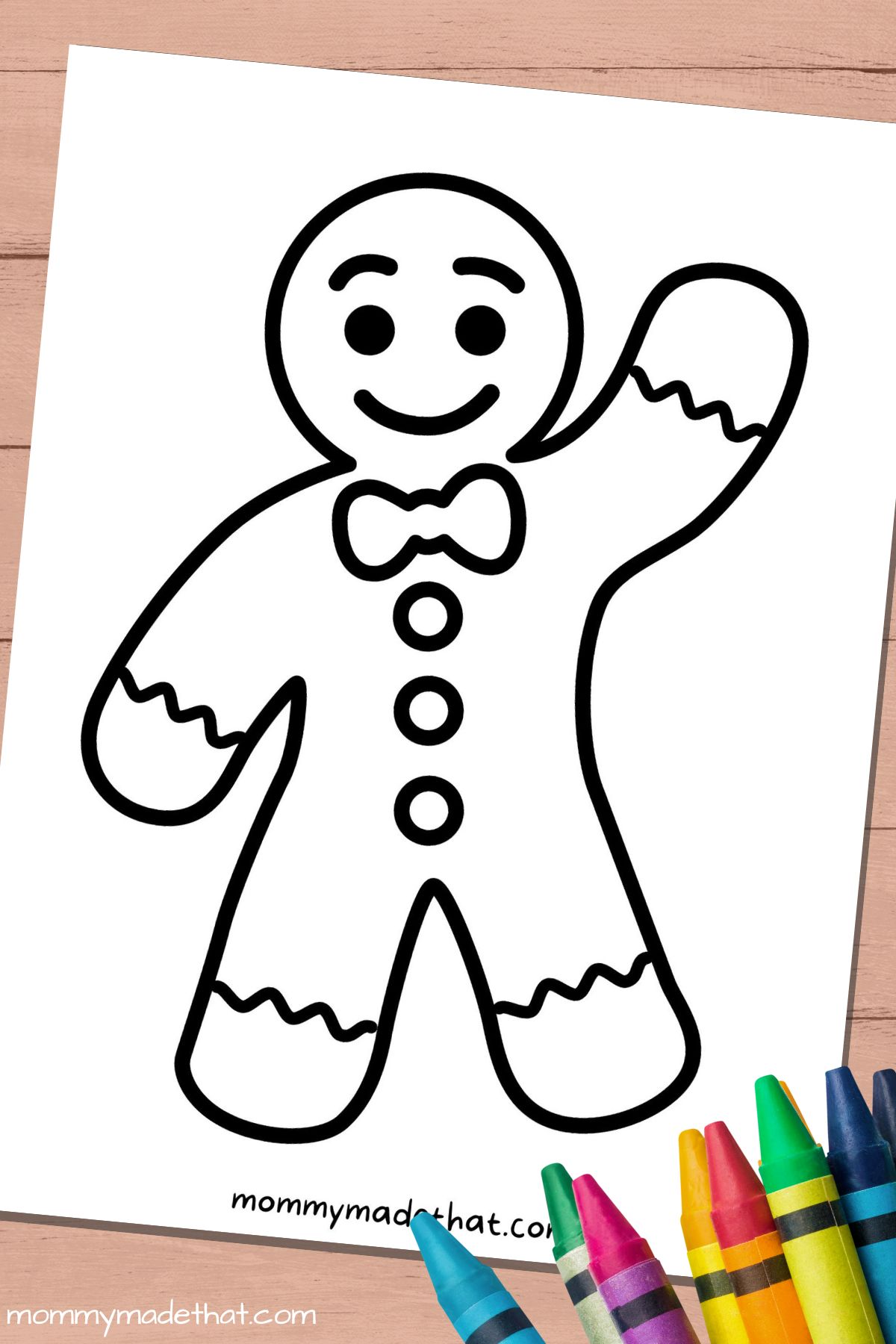 We have both a cute detailed one and a blank gingerbread man outline.
Medium Sized Templates
We also included a few medium gingerbread man templates as well. These are great for using for crafts on construction paper or craft paper.
Have the kids make a cute Christmas scene and put your little guy in the scene.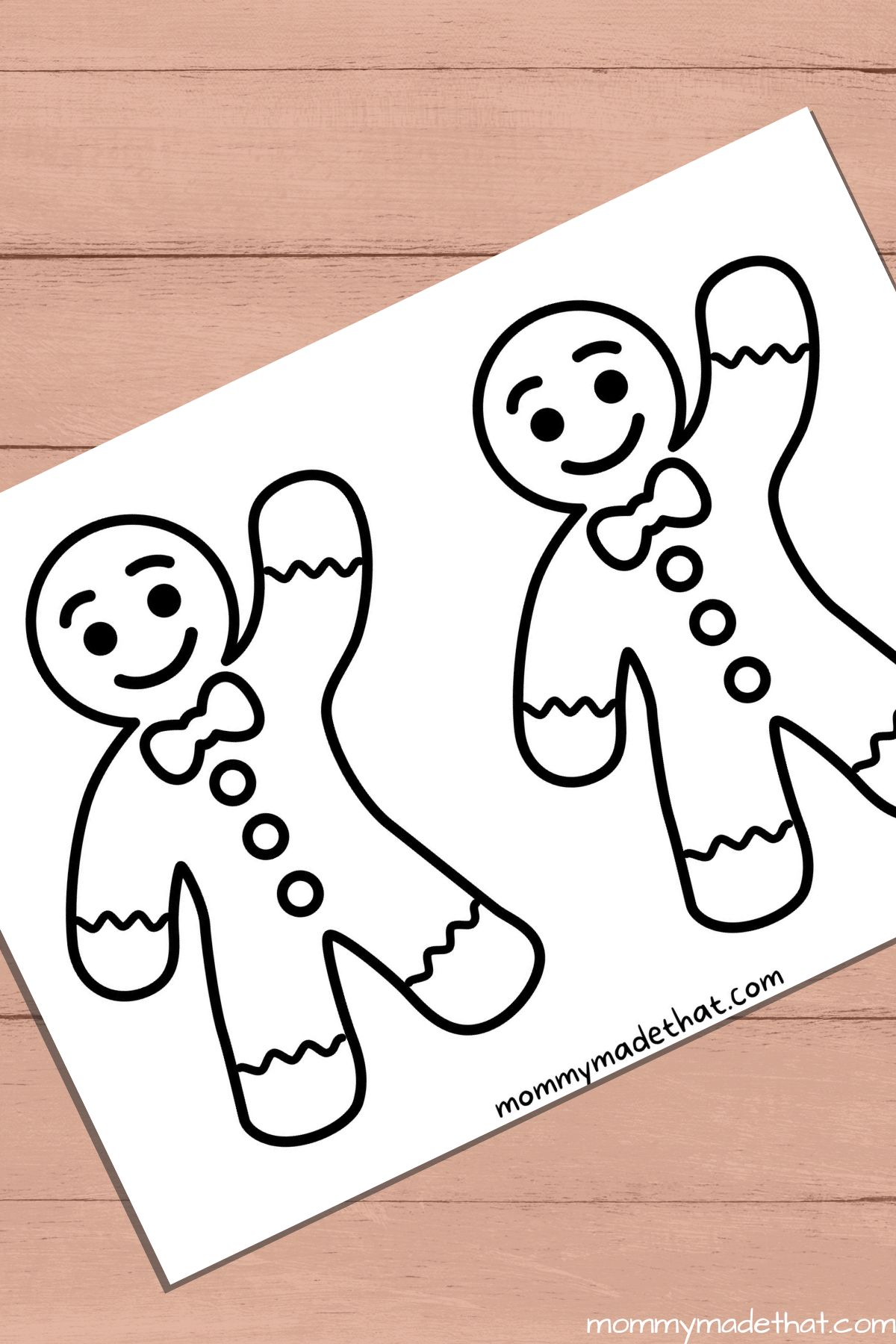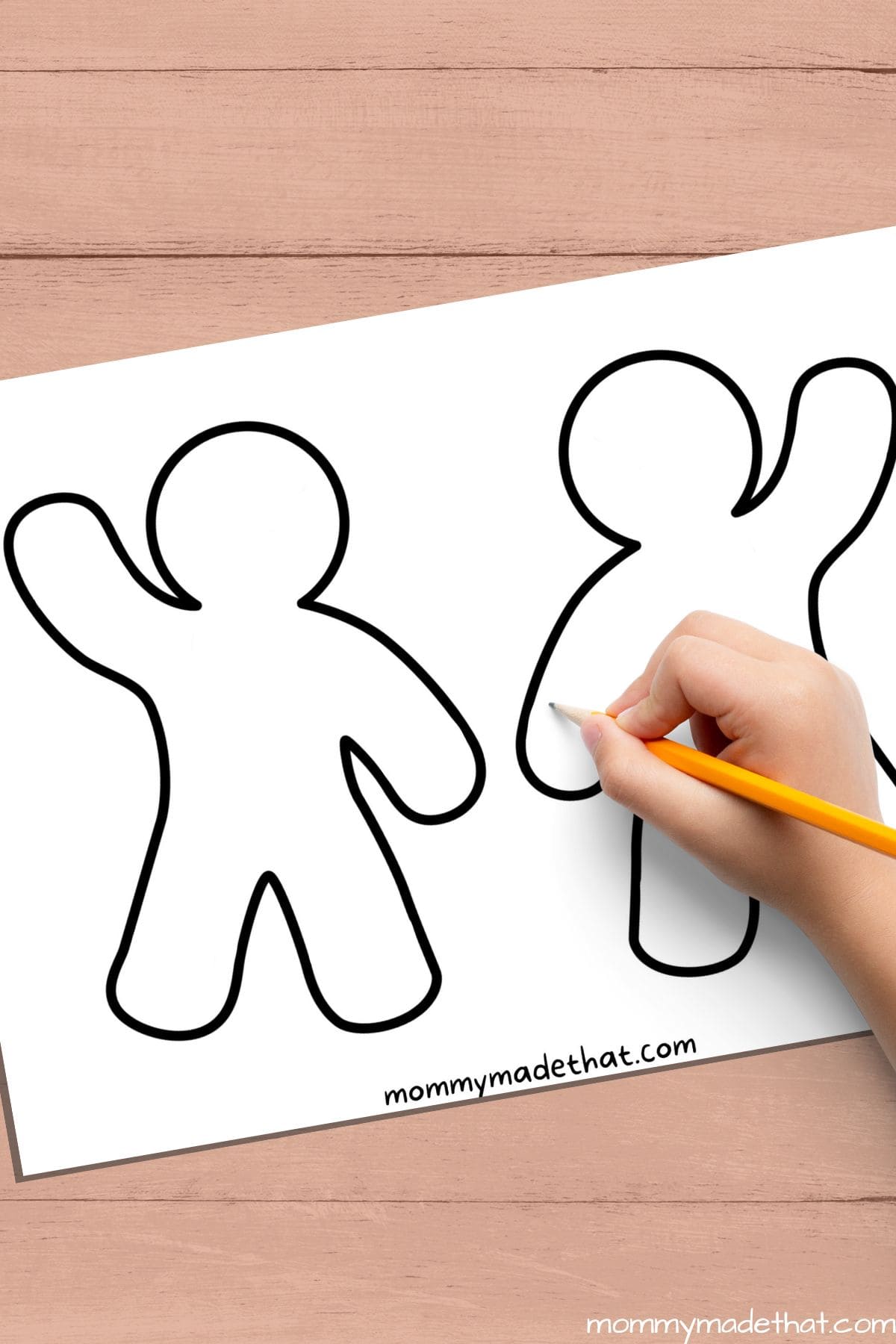 Small Gingerbread Man Outlines
Finally, we have some small gingerbread men too. There are several on one sheet of paper, so great for use with lots of kids.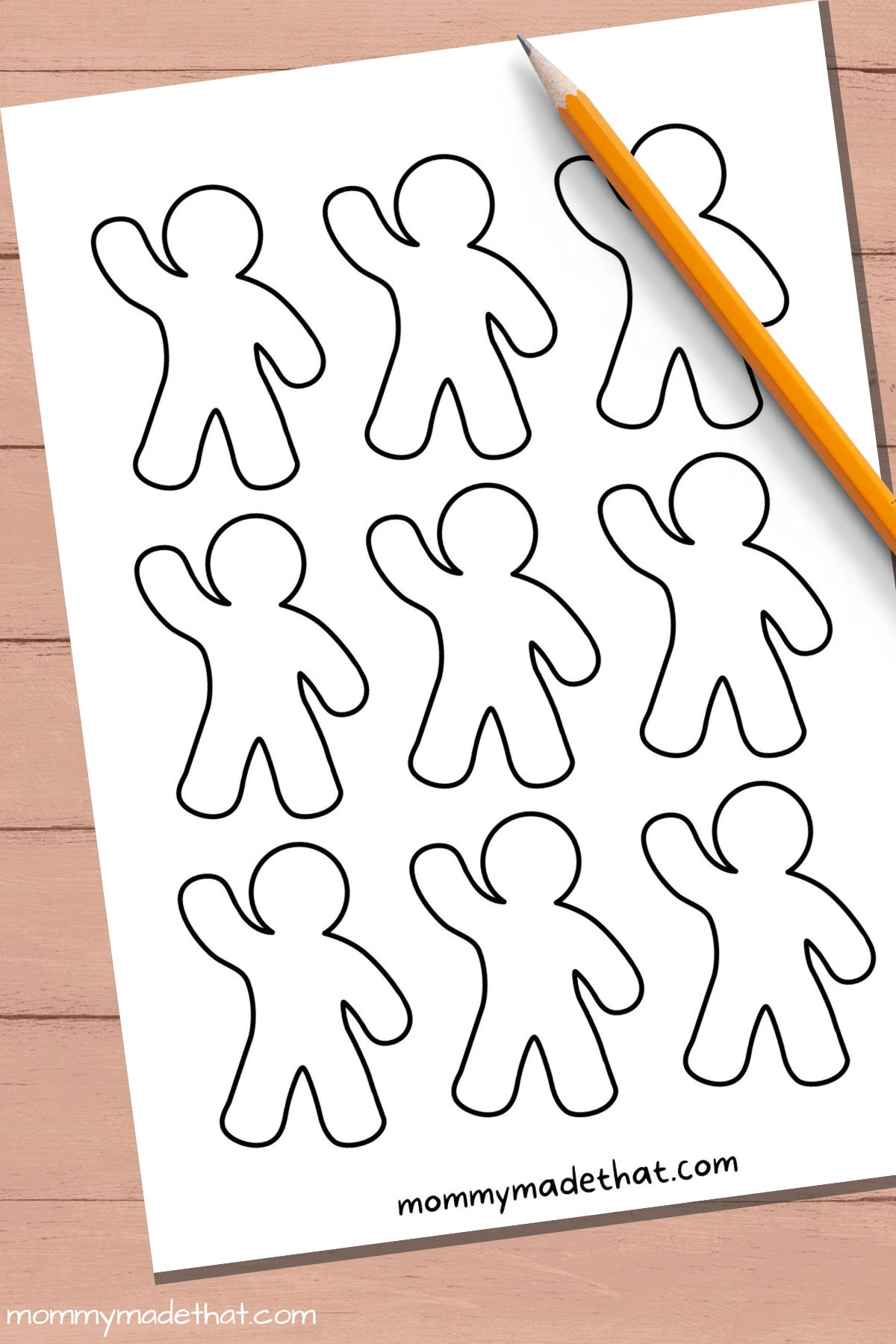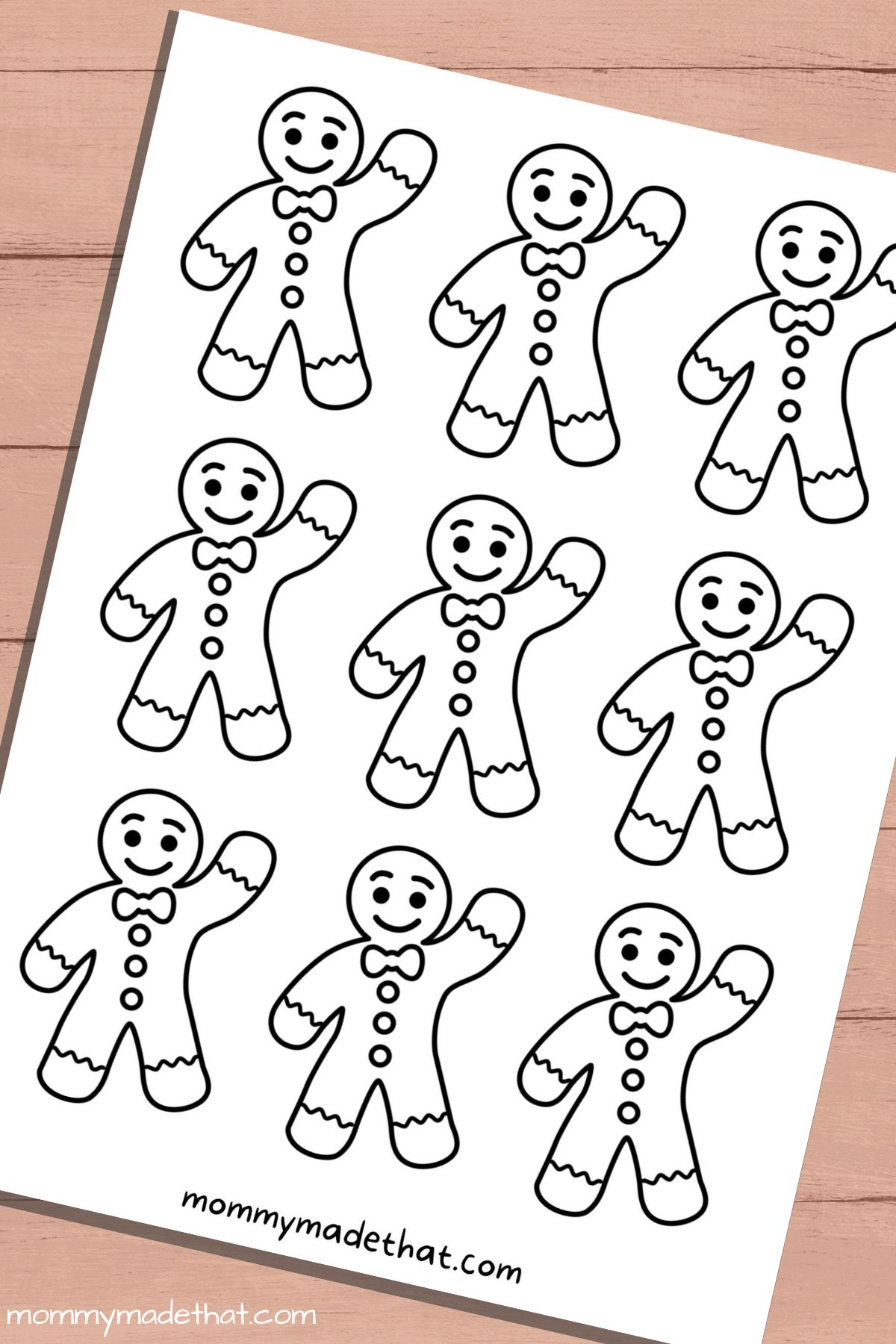 I like pairing them with our other small templates and letting the kids pick and choose which outlines they want to use.
They can then create their own Christmas coloring pages just by using a glue stick to add several to one page.
Gingerbread Girl Templates
Along with all the boy gingerbread templates, we include a few gingerbread girl templates too!
So the kids can pick and choose which ones they want to use, or use both!
We made sure to include a girl template for every blank one and every boy one. So you'll be able to choose from a variety of sizes.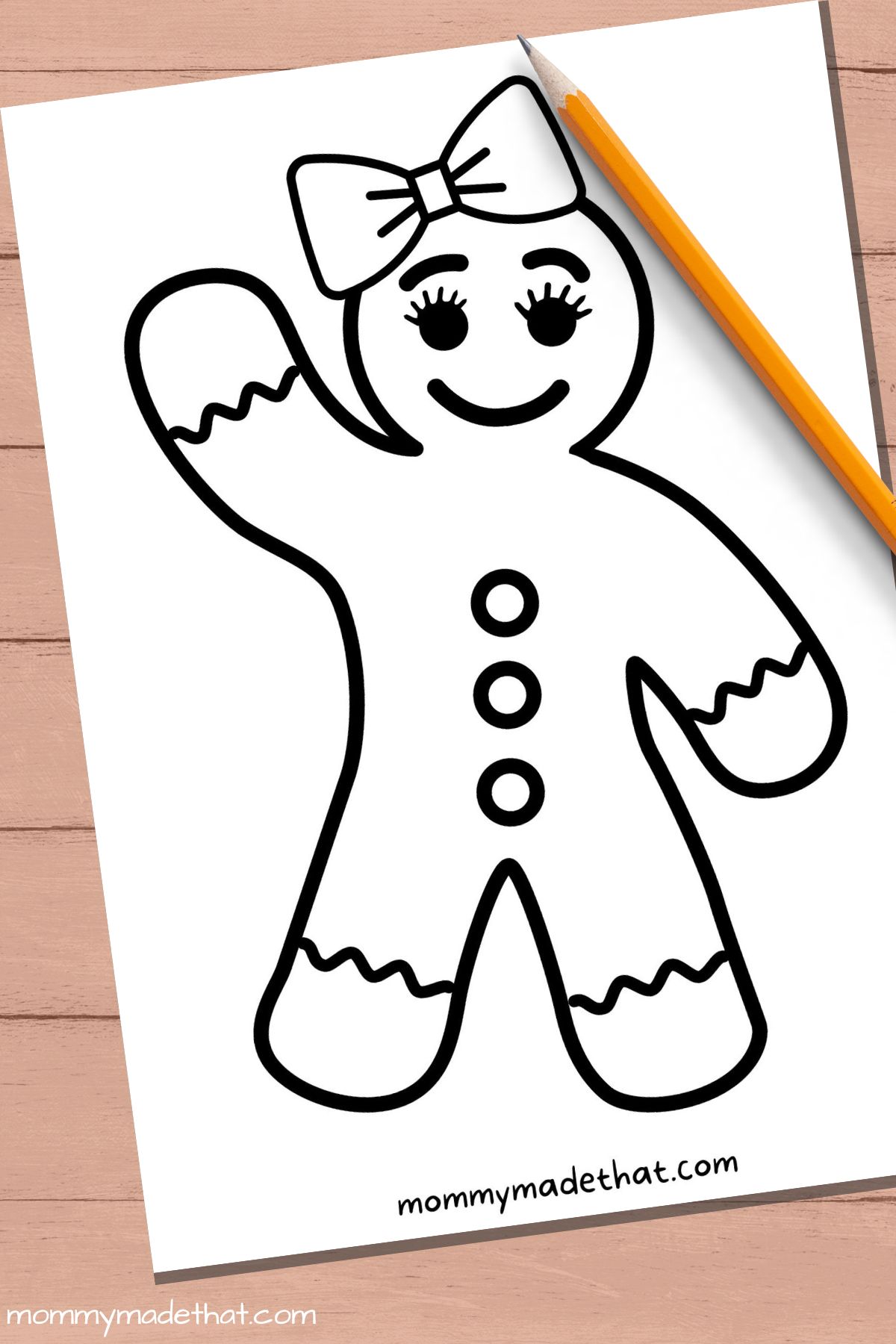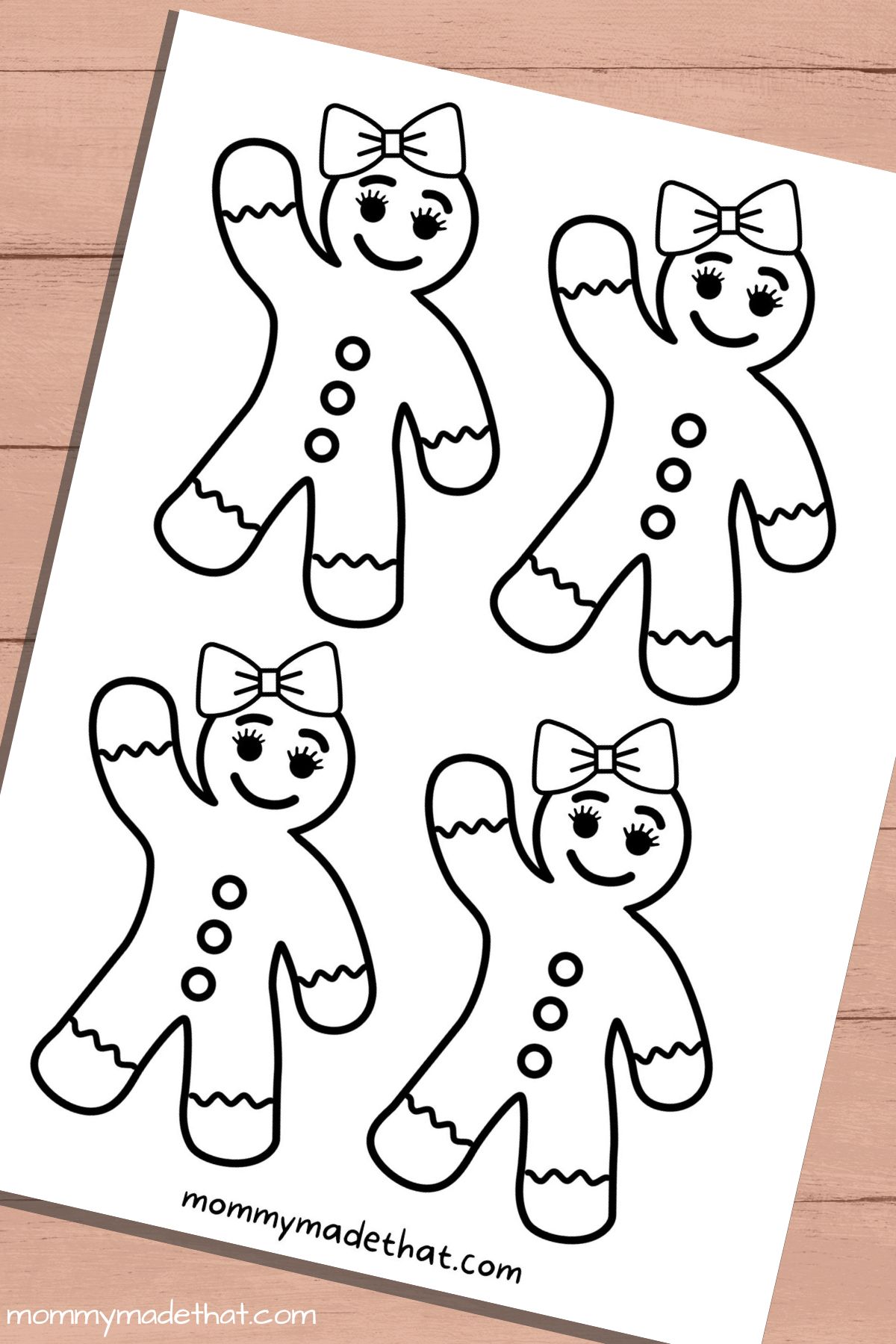 Resources for Learning with Gingerbread Men
If you are using this for kids crafts, I thinking pairing crafts with learning opportunities is one of the best ways kids learn.
It creates a fun environment and the kids get to learn fine motor skills while also stimulating their brain.
Pair the craft after reading them the Gingerbread Man Poem.
You can also read them a few gingerbread man books. Here are some good ones:
How to Grab the Free Printables
We tried to make it as easy as possible to grab our free printable.
Just enter your email in the box below, and we'll send them straight to your inbox!
We'll also send you some other free templates and printables as well.
These are for personal or classroom use only, not for commercial use. But feel free to download as many as you need, and print out as many times as you like. Thank you!
What are your plans for these gingerbread people templates?? Let us know and give others some good ideas on how to use them!