Adorable Candy Cane Templates (Free Printables!)
Today we are sharing our free candy cane templates! These candy cane patterns can be used as printable templates or coloring pages.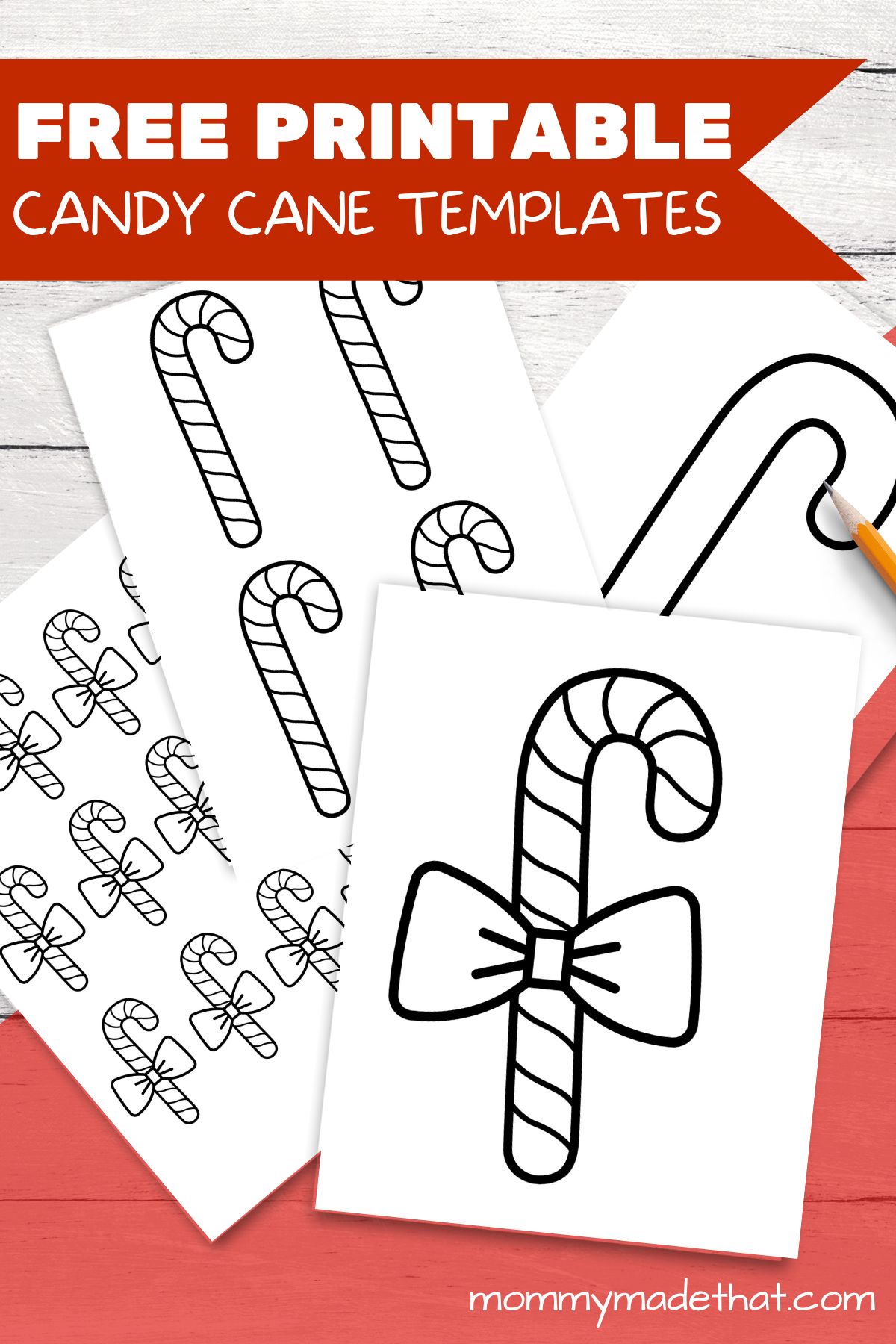 Looking for a fun way to get into the Christmas spirit? These printable candy cane templates are perfect for you! They're great for all sorts of winter craft ideas.
Maybe you want to make some candy cane crafts, or you want to use them for Christmas decorations this holiday season. These also make awesome candy cane coloring pages.
Well then, these are for you. Just download and print.
You can then cut out the shapes and have candy cane stencils, decorate with them or use them one of your Christmas craft ideas.
Make sure to try combining them with our other Christmas printable templates, like our snow globe templates, christmas light templates or our gingerbread man templates.
And for even more Christmas fun, we've got lots of awesome Christmas craft ideas and activities for kids. Like our printable Christmas crafts featuring our favorite Christmas characters. And our printable Santa's nice list certificate.
Uses for the Printable Candy Canes
There are tons of fun things you can do using these candy cane templates.
Decorate: You can print these out and use them to decorate a room or classroom with.
You can use the medium-sized candy canes to decorate a bulletin board with or use them to create a fun banner or garland.
Decorate a Christmas tree: You can use these as printable Christmas ornaments too!
Just cut out the size of your choice and color them in. Then hang them on the Christmas tree!
Coloring Pages: You can also use these as candy cane coloring pages! Just print and break out the crayons or colored pencils.
Large Candy Cane Templates
These large templates feature three different types of candy cane patterns.
The first candy cane template features stripes and a big festive bow.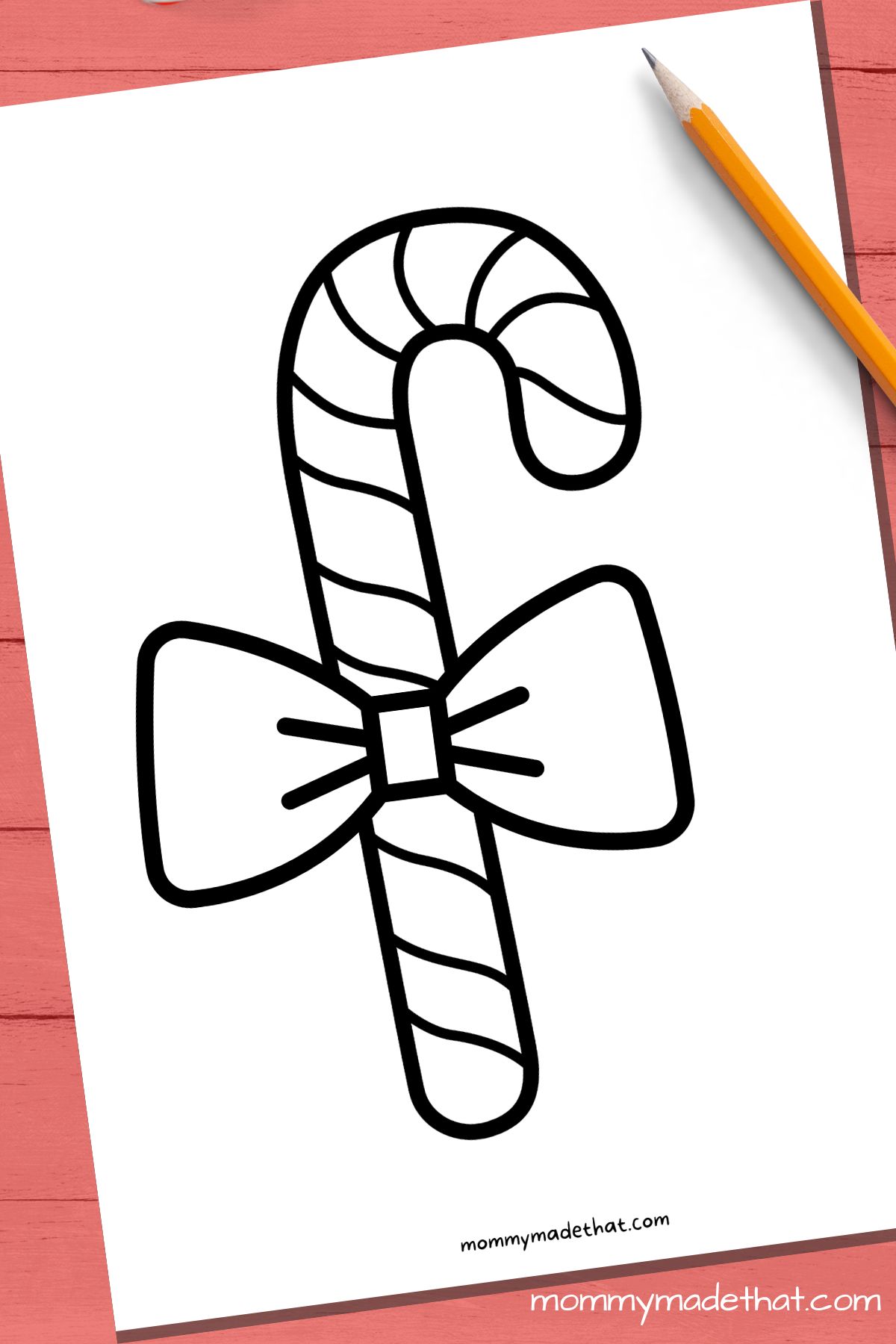 The second is a regular candy cane with just stripes, and the third is a candy cane outline.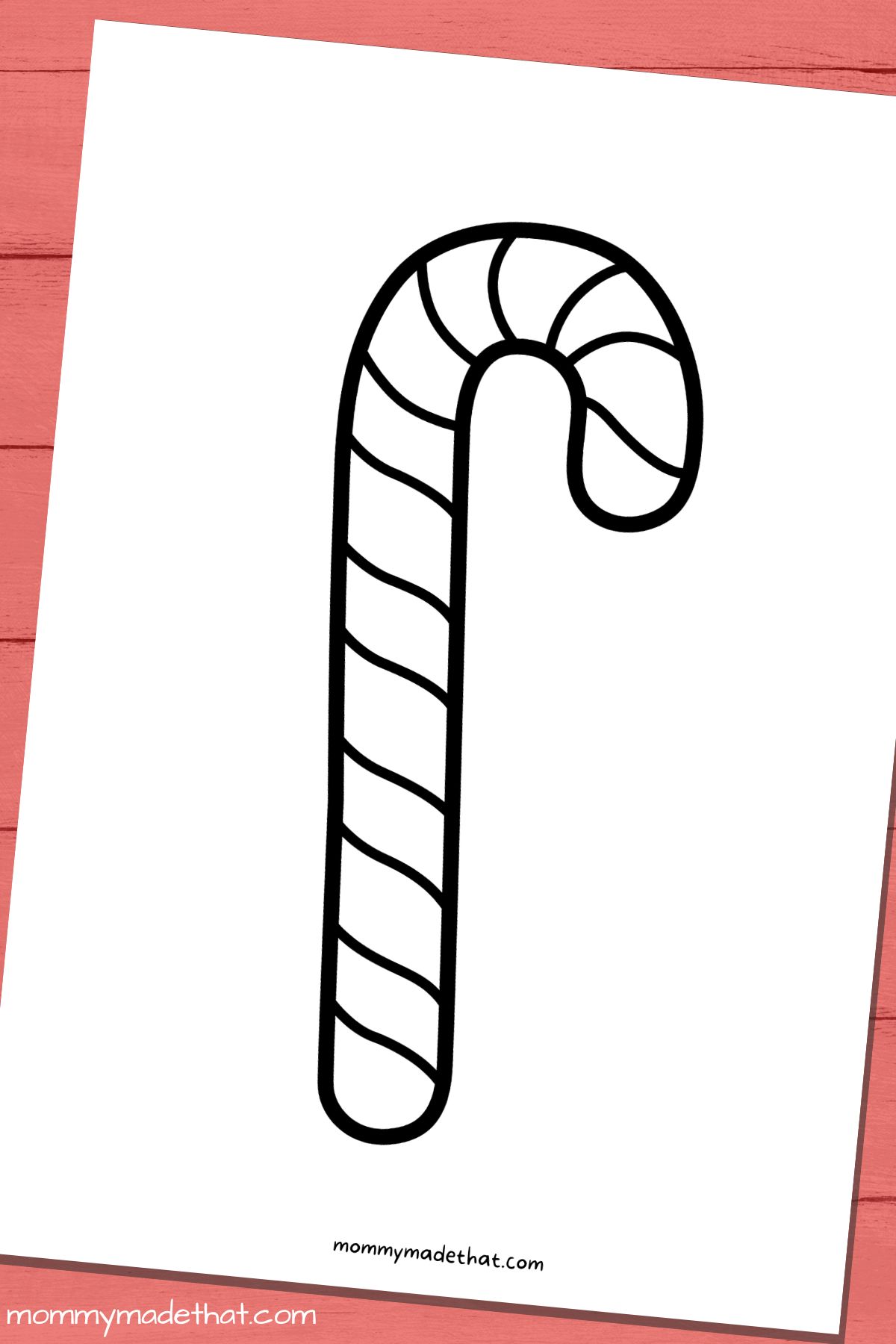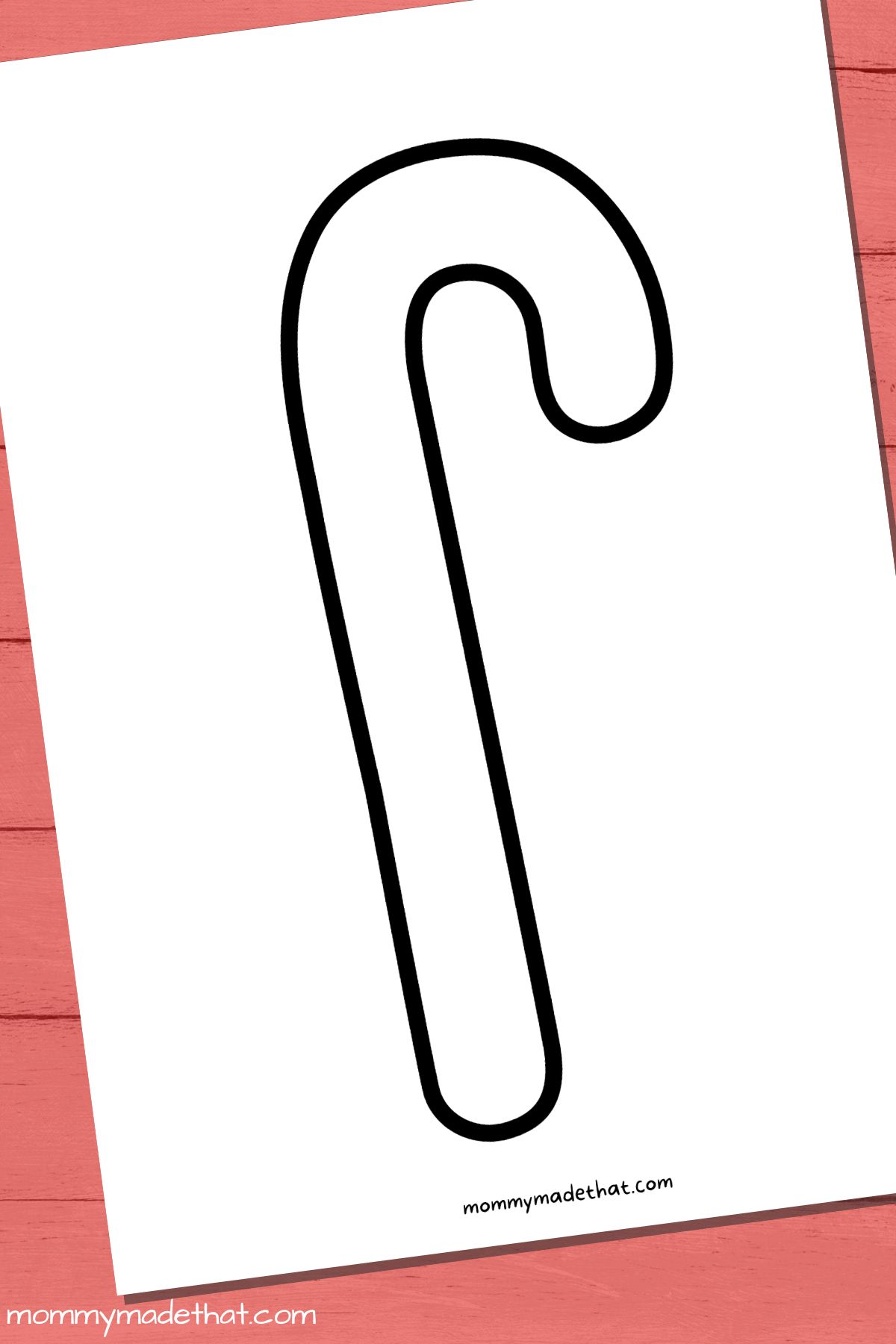 Smaller Candy Cane Outlines
If you're looking a smaller candy cane pattern, we have several medium sized ones and very small ones.
We used the same candy cane templates above, but made them smaller and more to one page.
These are perfect if you have a smaller candy cane craft in mind.
For the medium-sized candy cane outlines, we have both the stripes ones with and without bows.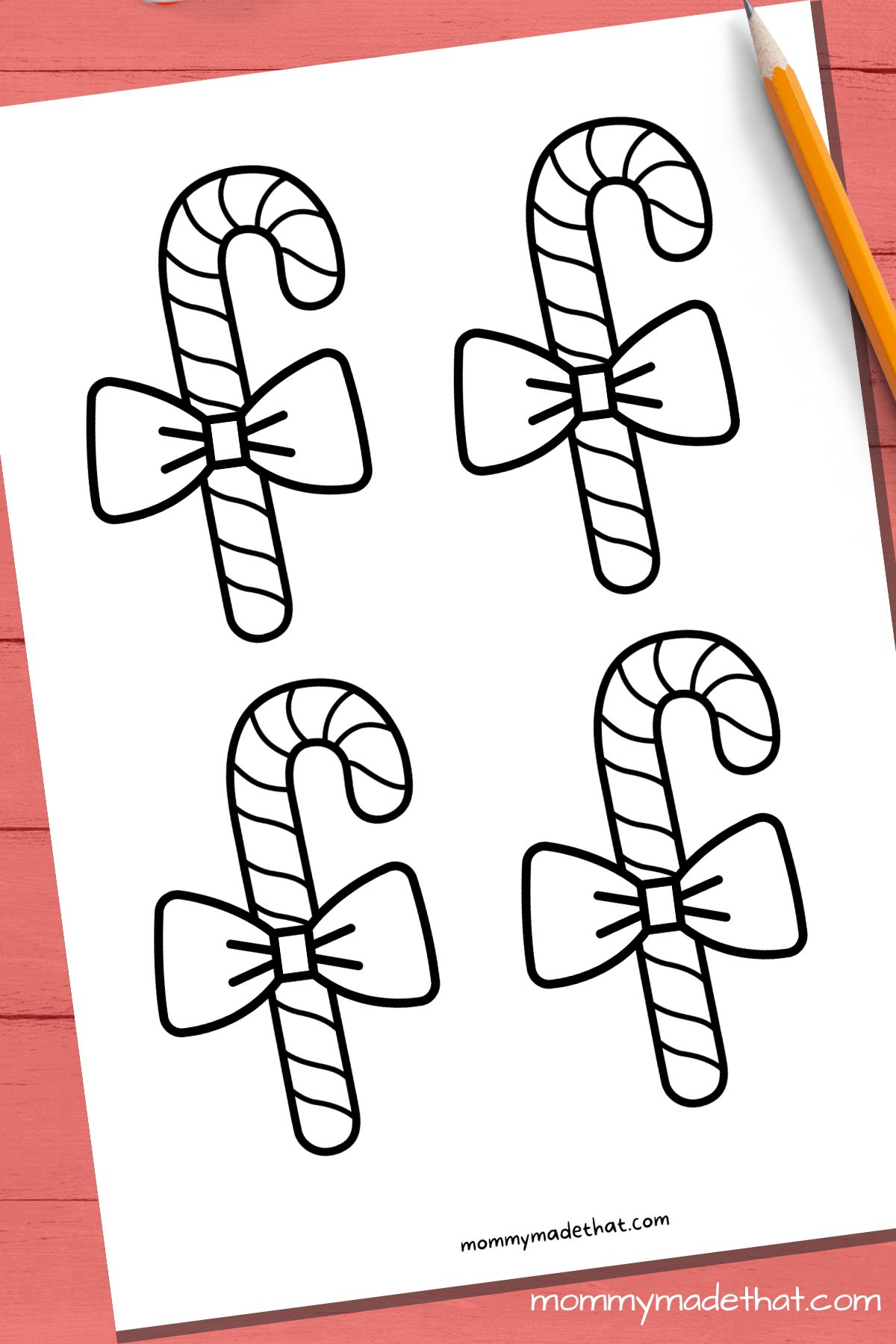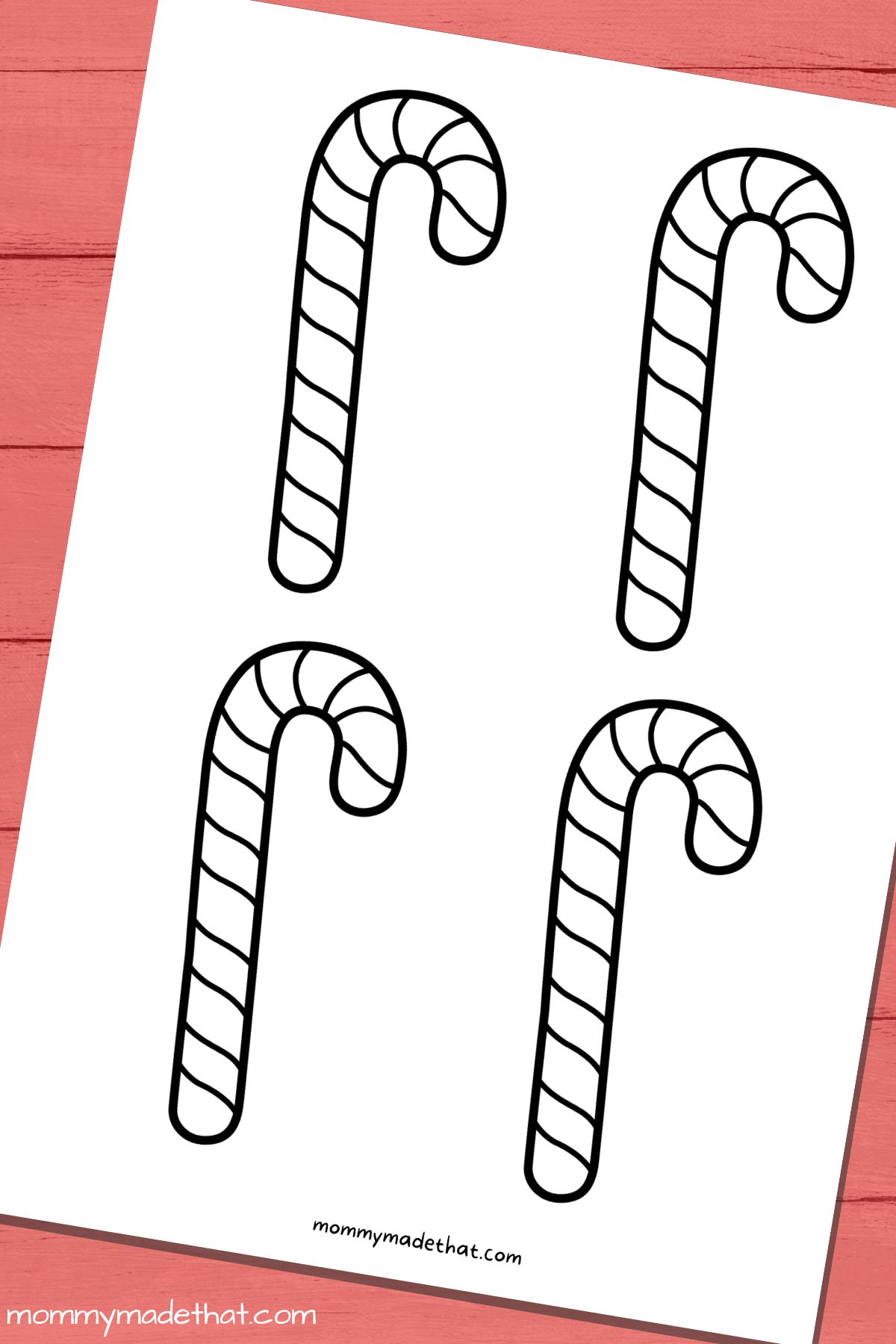 We also have a medium-sized blank candy cane template.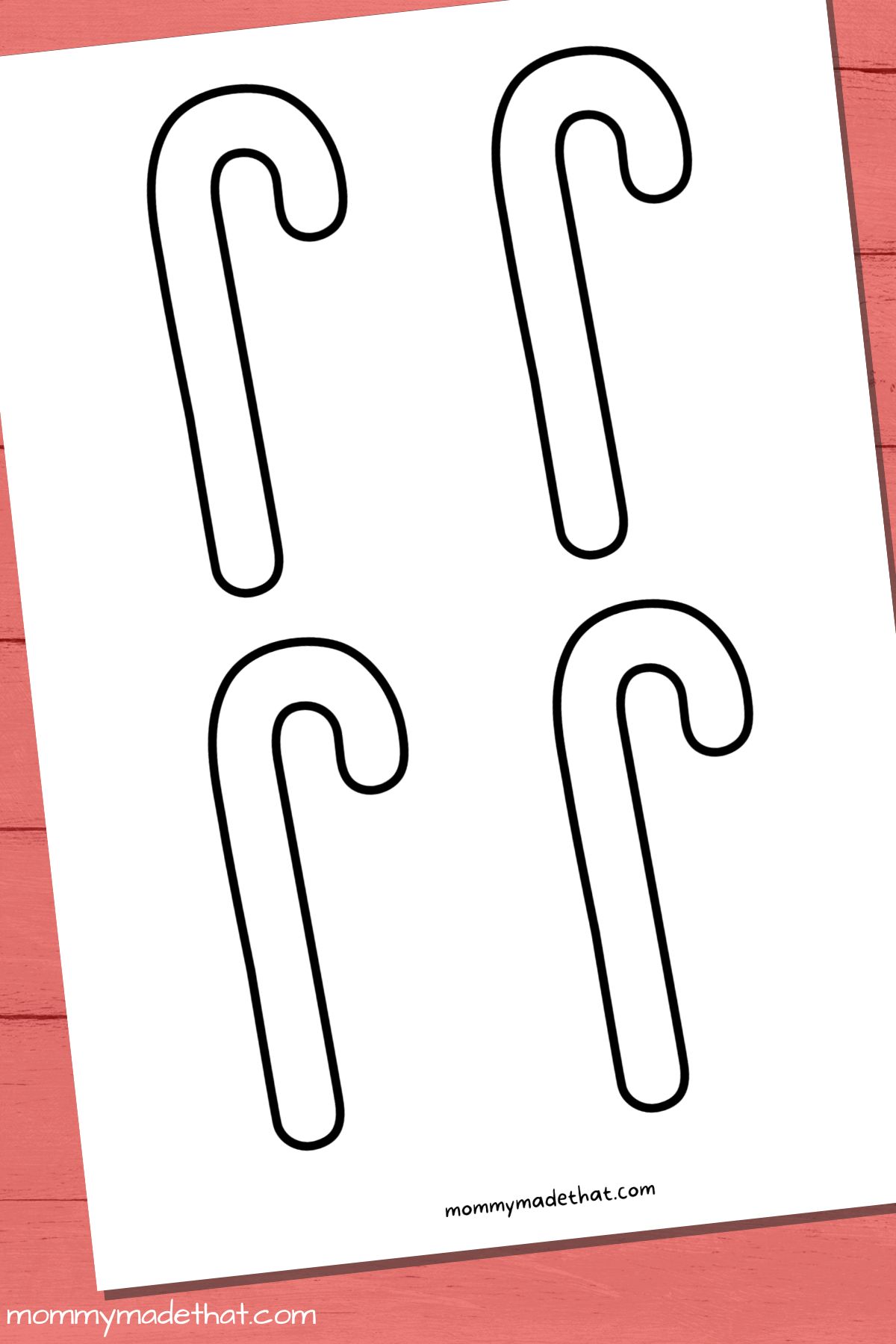 And finally, if you need a much smaller candy cane template, we have that too!
In the same patterns as above.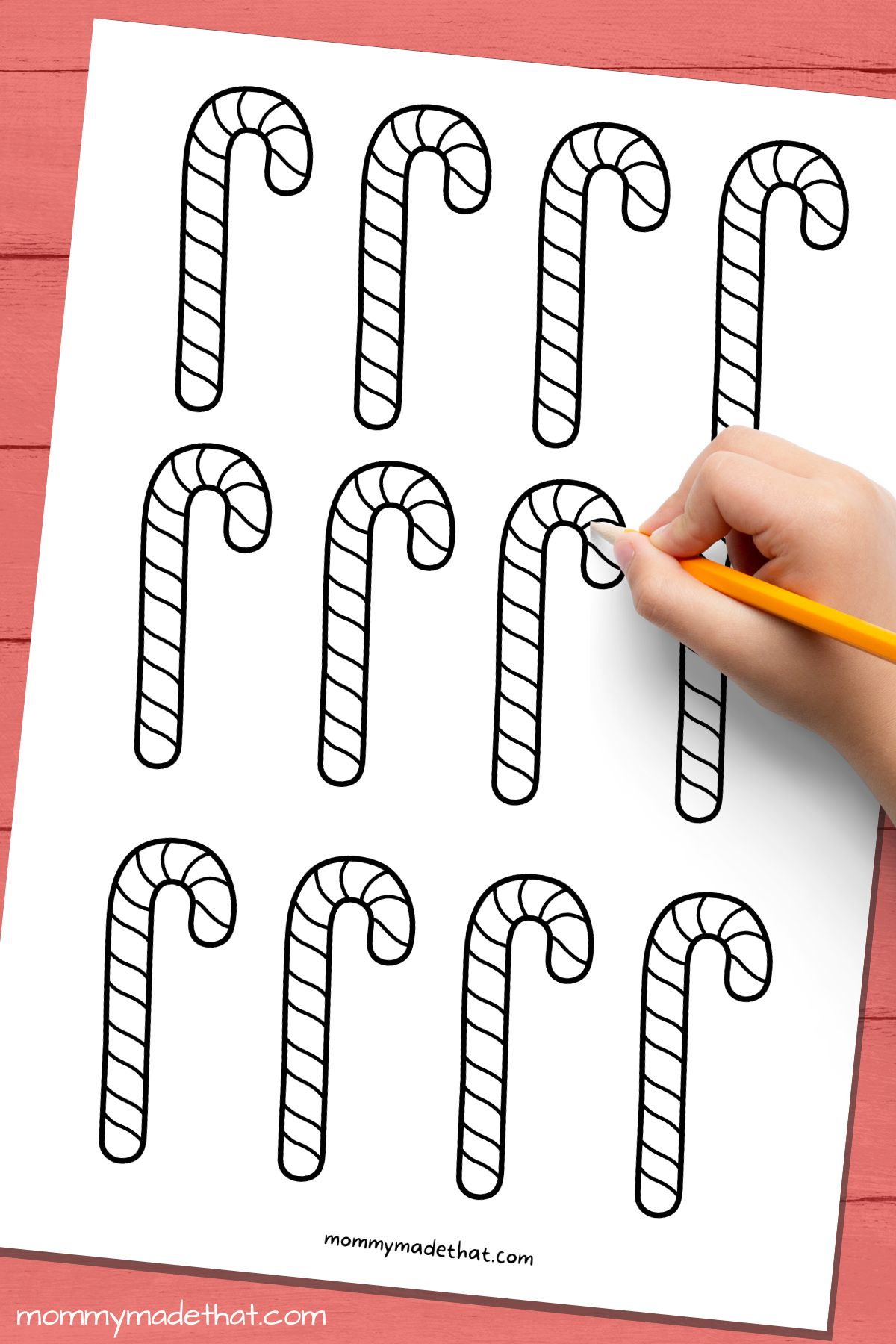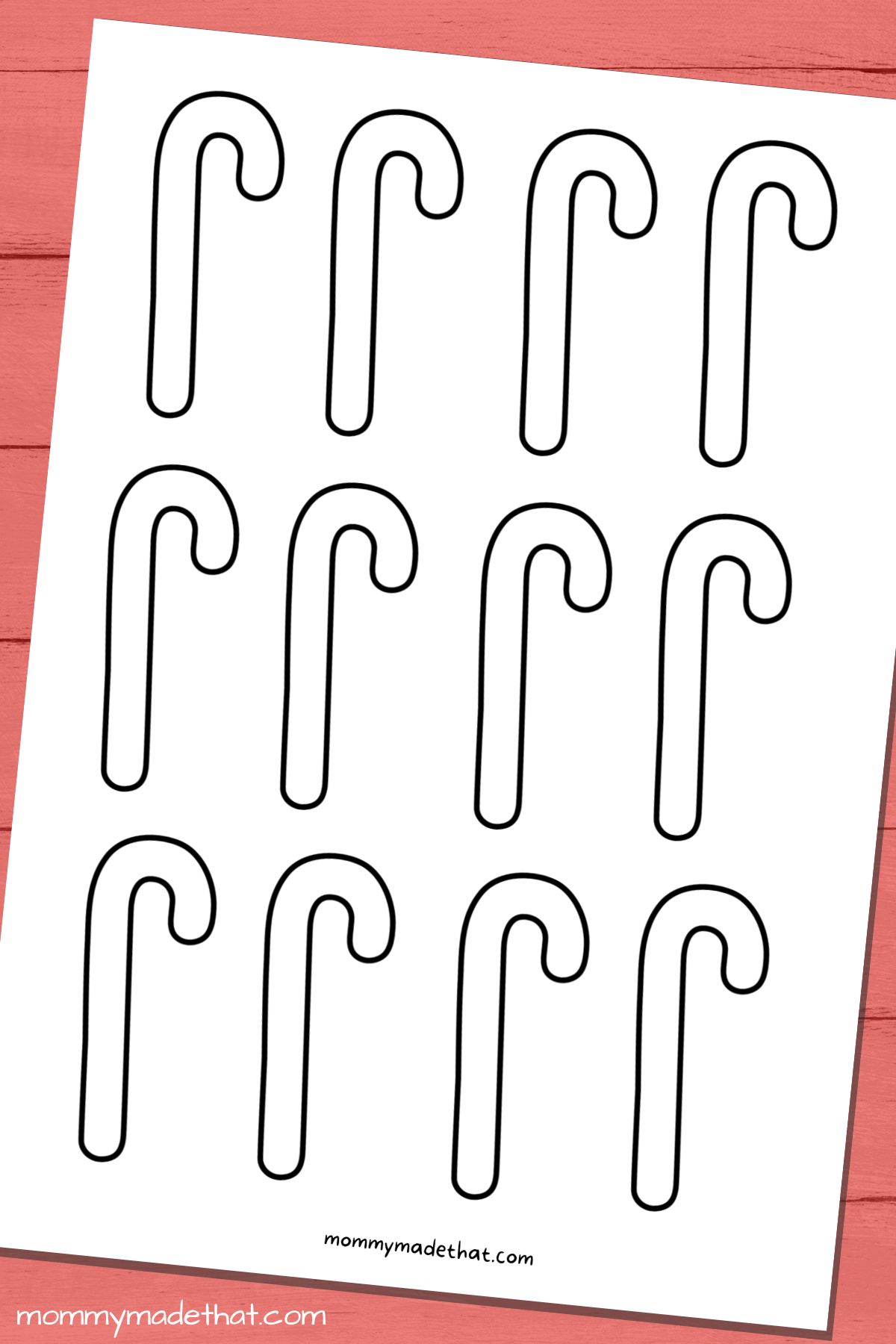 I think these ones are great for printing and letting kids color in their own candy cane designs.
My girls colored theirs and had me cut them out.
They then "sold" the unique candy cane cutouts in their own little "Christmas shops."
It was super adorable.
How to Grab the Free Candy Cane Template
To grab any of the candy cane template printables, simply put in your email below.
We'll send the template straight to your inbox. It's a 9 page PDF file, but you can easily pick which template you want to print from the print menu.
These are for personal or classroom use only, not for commercial use. Thank you!
Looking for more Christmas fun? Check out our free Christmas printable games!
We've got Christmas bingo, a Christmas I spy game and a super cute Christmas scavenger hunt that kids absolutely love!