The Cutest DIY Felt Ornaments (With Free Patterns)
We have lots of DIY felt ornaments on our site. All with free printable patterns!
So if you're looking to make your own felt Christmas ornaments this holiday season you're in luck! Because these ones are easy, fun and super cute!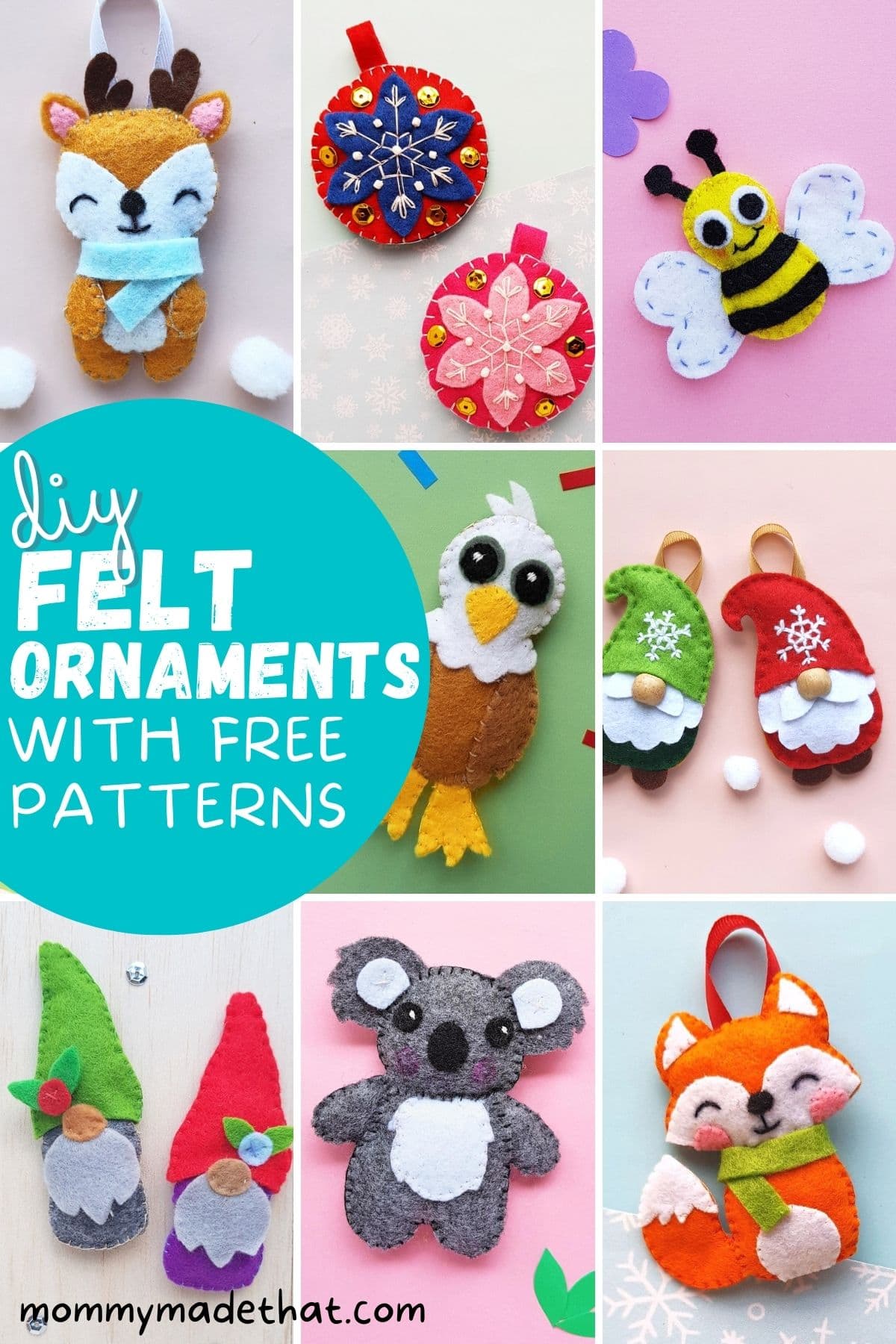 These felt ornaments all come with patterns you can print and use to make your own Christmas ornaments.
DIY Christmas ornaments are tons of fun to make.
And make some of the best gifts as they're so personal and took time, effort and thought to create.
They look amazing on nearly every Christmas tree and are full of sentimental charm.
Some of these are perfect Christmas crafts for kids who are learning to sew.
They are also excellent Christmas crafts to make and sell.
Cute Felt Reindeer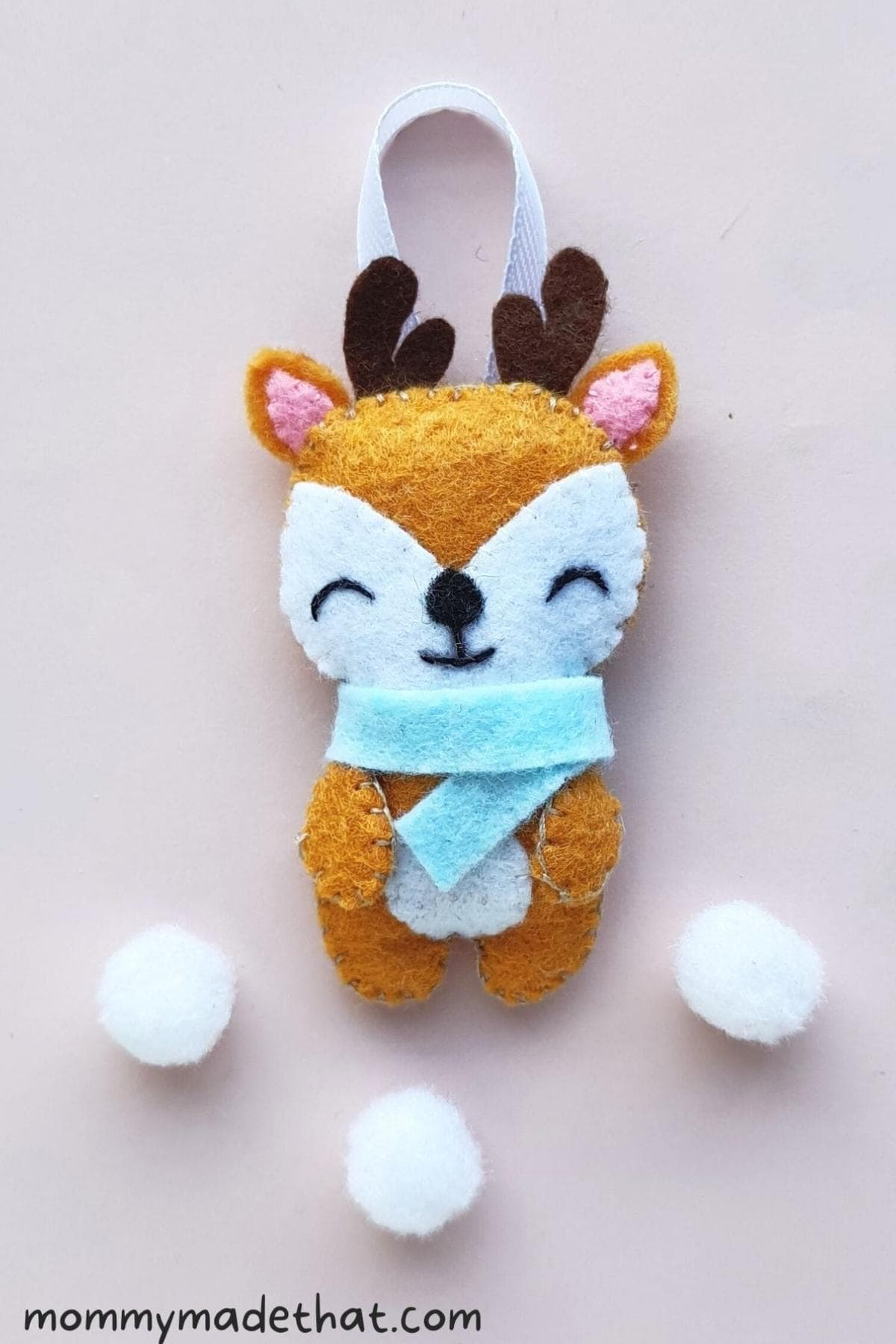 Looking for a fun and adorable Christmas ornament project? This one's perfect!
This cute little felt reindeer ornaments only takes about 15 minutes to make, and he's so adorable on the Christmas tree.
Plus, it's a great way to use up any scraps of felt you might have lying around.
You can make him with our without the scarf. I like the scarf as it adds a punch of color.
To make your own, just download the free pattern from our site and follow the simple instructions.
You'll need some basic sewing skills, but even if you're a beginner you should be able to handle this project.
Felt Birds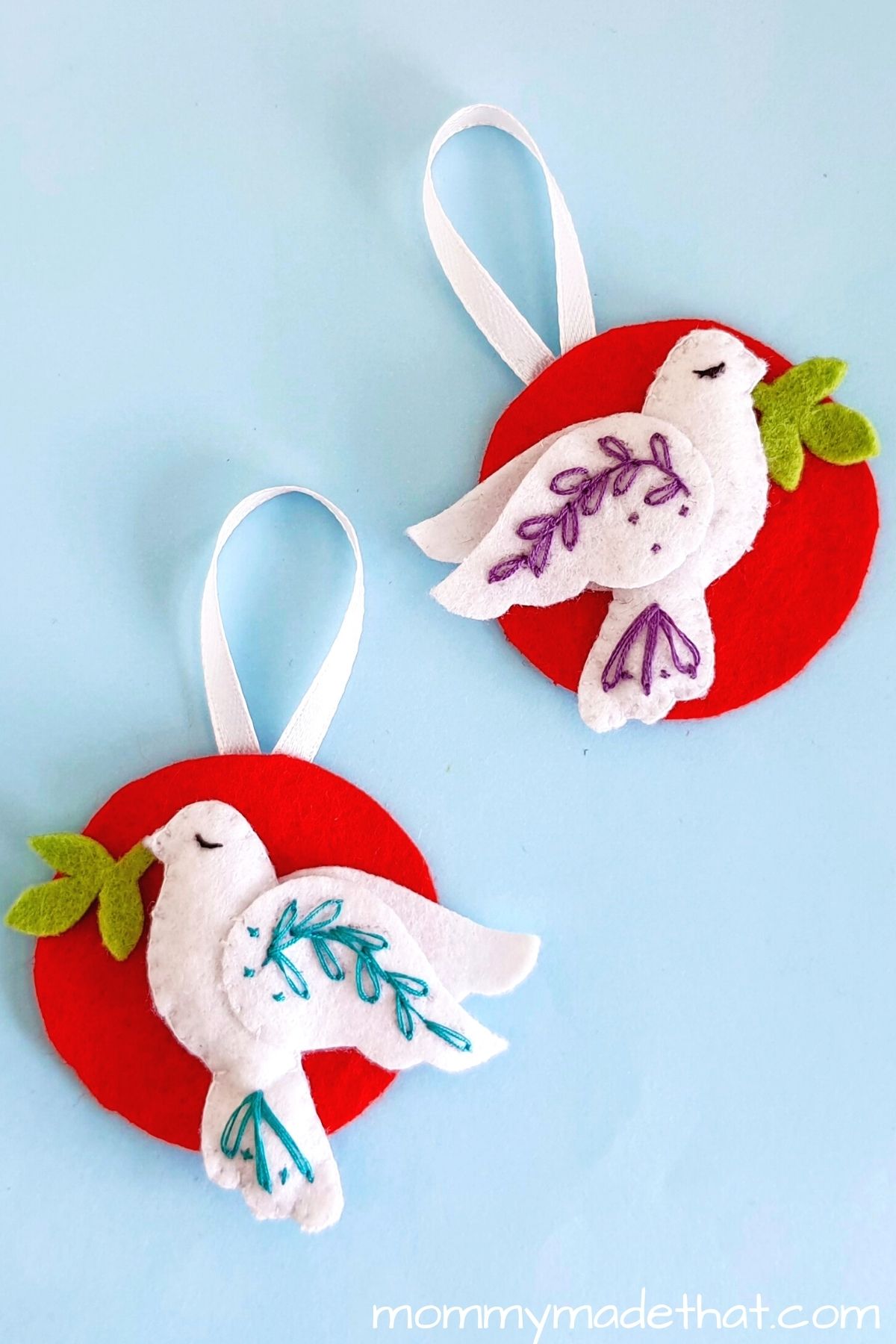 These felt bird ornaments are such adorable felt ornaments to give as a gift or hang on your own Christmas tree!
You can stop and leave the bird as is, or attach a colorful circle to the back of the birds.
Felt Holly Berry Ornaments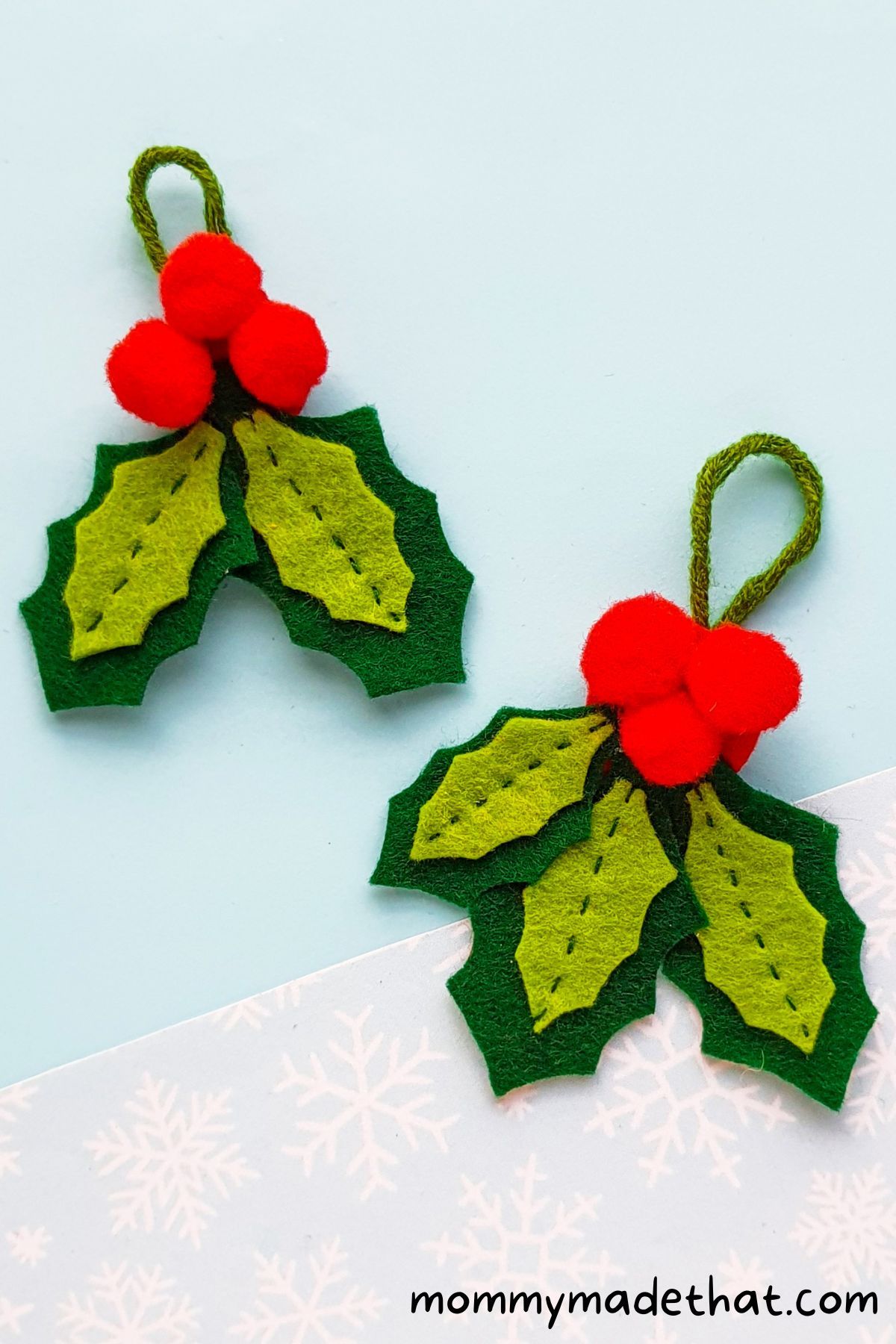 These felt holly berry ornaments are a sweet addition to any tree! They'd also be great to string along to create a holly berry garland with.
Felt Koala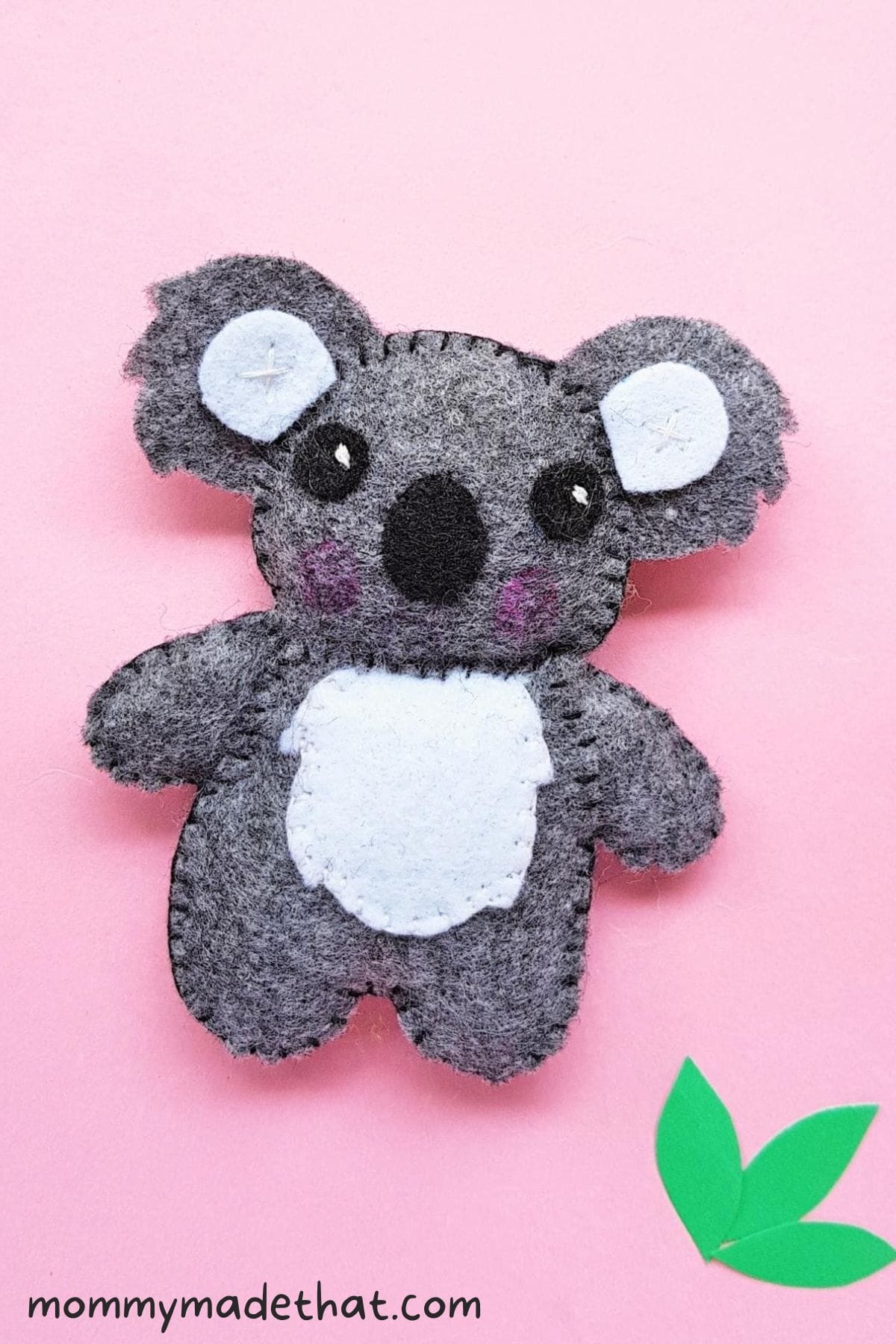 This cute little felt koala ornament is another one of our favorite felt ornaments to make.
It's perfect for any of those marsupial lovers out there.
And you can get creative, we made ours gray, but you could easily make him a cute color like pink or white for a unique ornament.
Felt Gnome Ornaments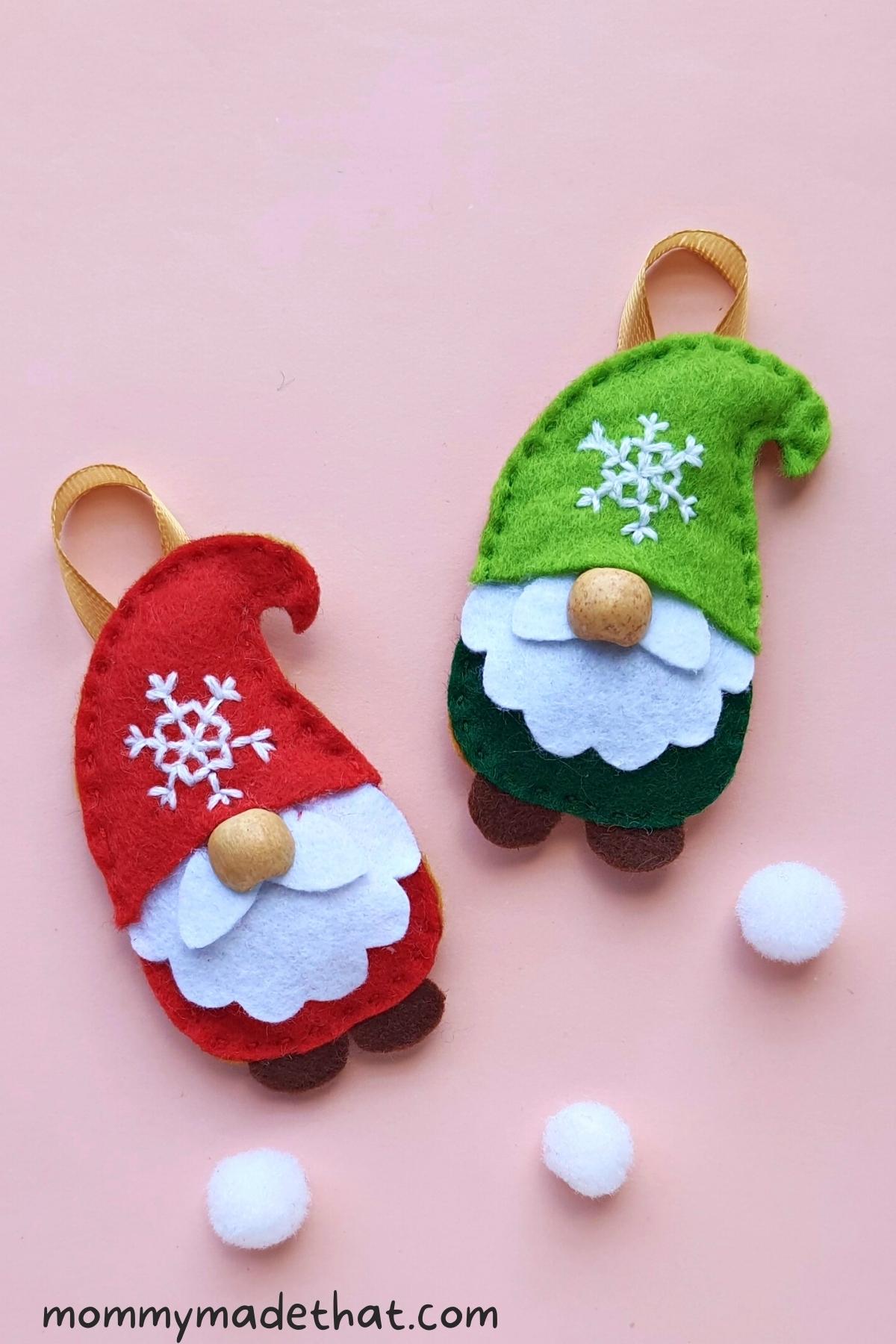 Christmas gnomes are very popular. And these felt gnome ornaments are perfect for those gnome fans!
They're easily customizable by picking a fun color for their clothes. But they're super cute and adorable and make for a fun cottage core type Christmas tree.
Felt Fox Ornament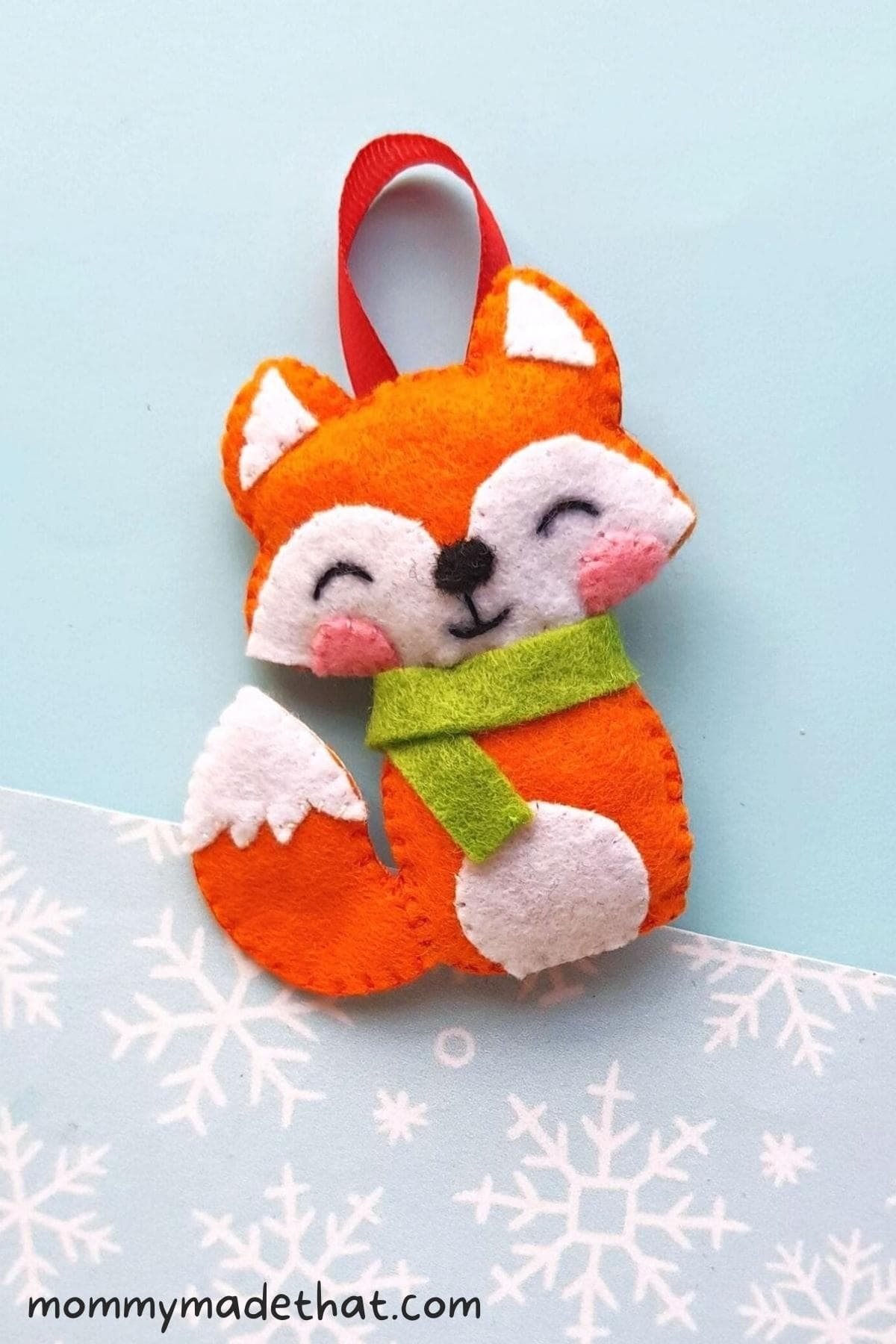 This felt fox ornament is a popular favorite on our site. I must admit he might be my favorite felt ornament.
I love the simple facial expression and rosy cheeks!
And it's easier to make than it looks because of our free pattern!
Felt Christmas Tree Ornaments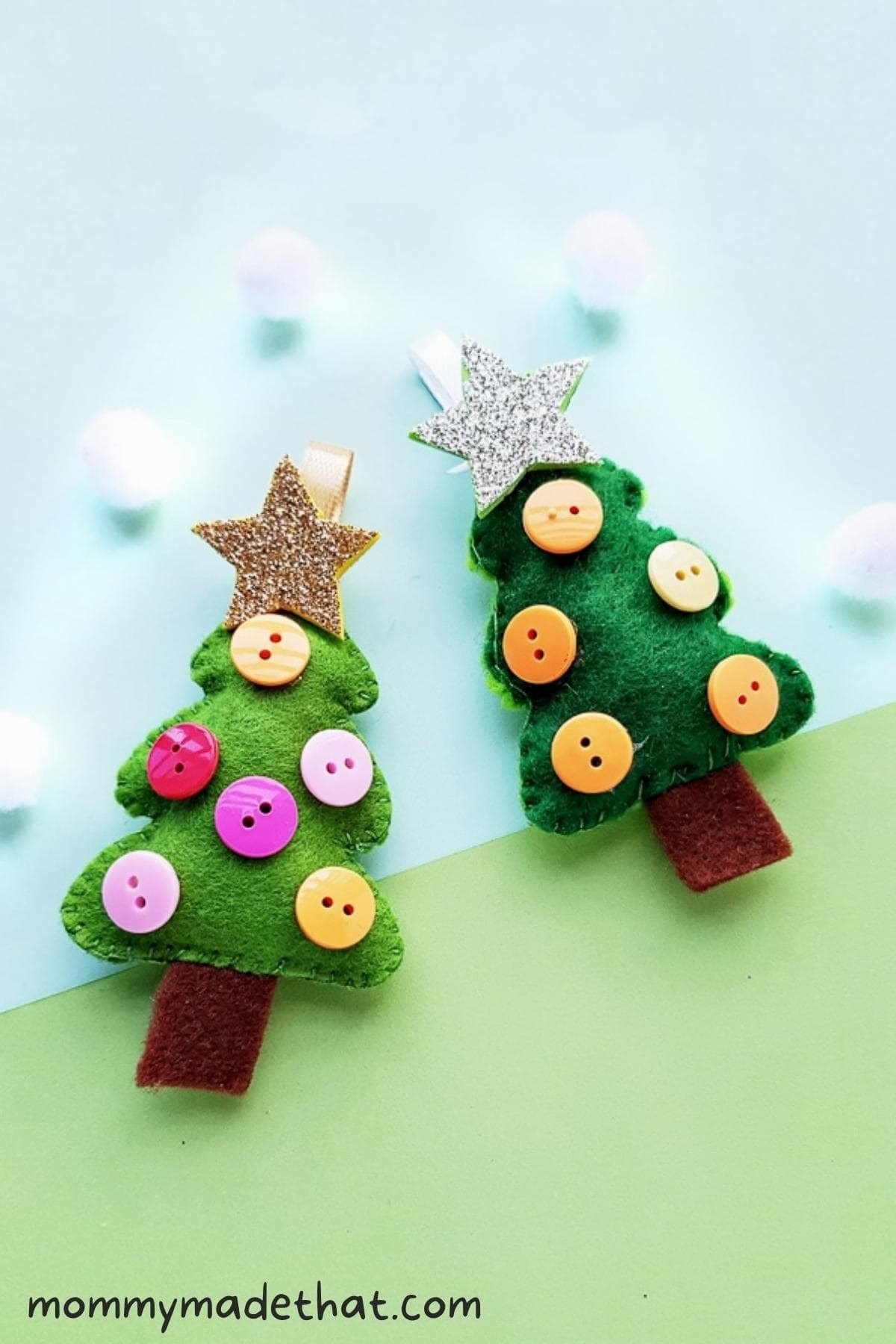 Want a cute felt Christmas tree ornament? These Christmas trees are absolutely adorable with their button ornaments!
You could make them white to stand out more against the Christmas tree and use special buttons for more unique "ornaments" to put on the felt tree.
Felt Star Ornaments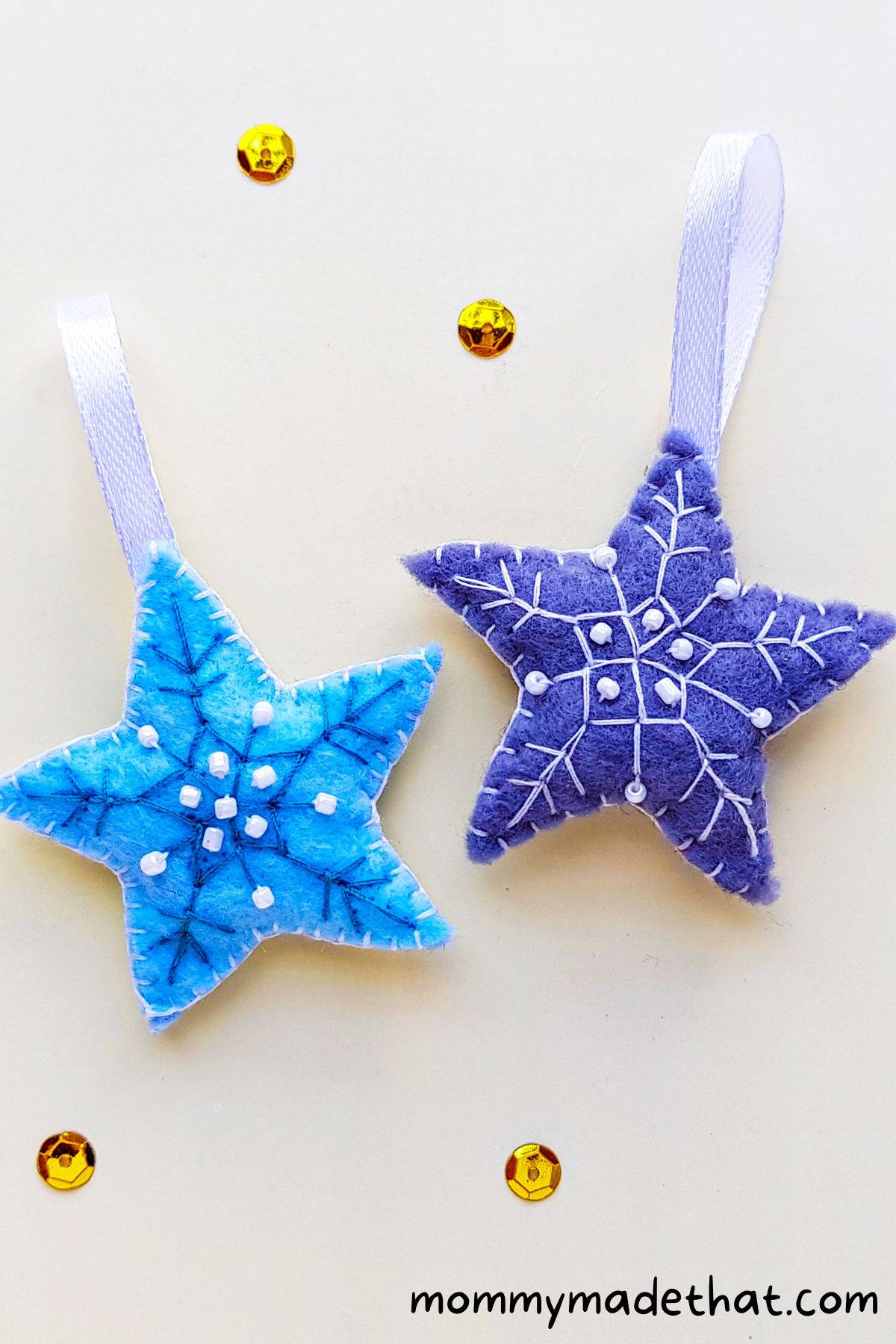 These felt star ornaments are a fun and simple felt Christmas ornament that's a total classic.
The embody makes it look gorgeous giving it an interesting design but can be as simple or as complex, as you like.
Felt Gnome Plushie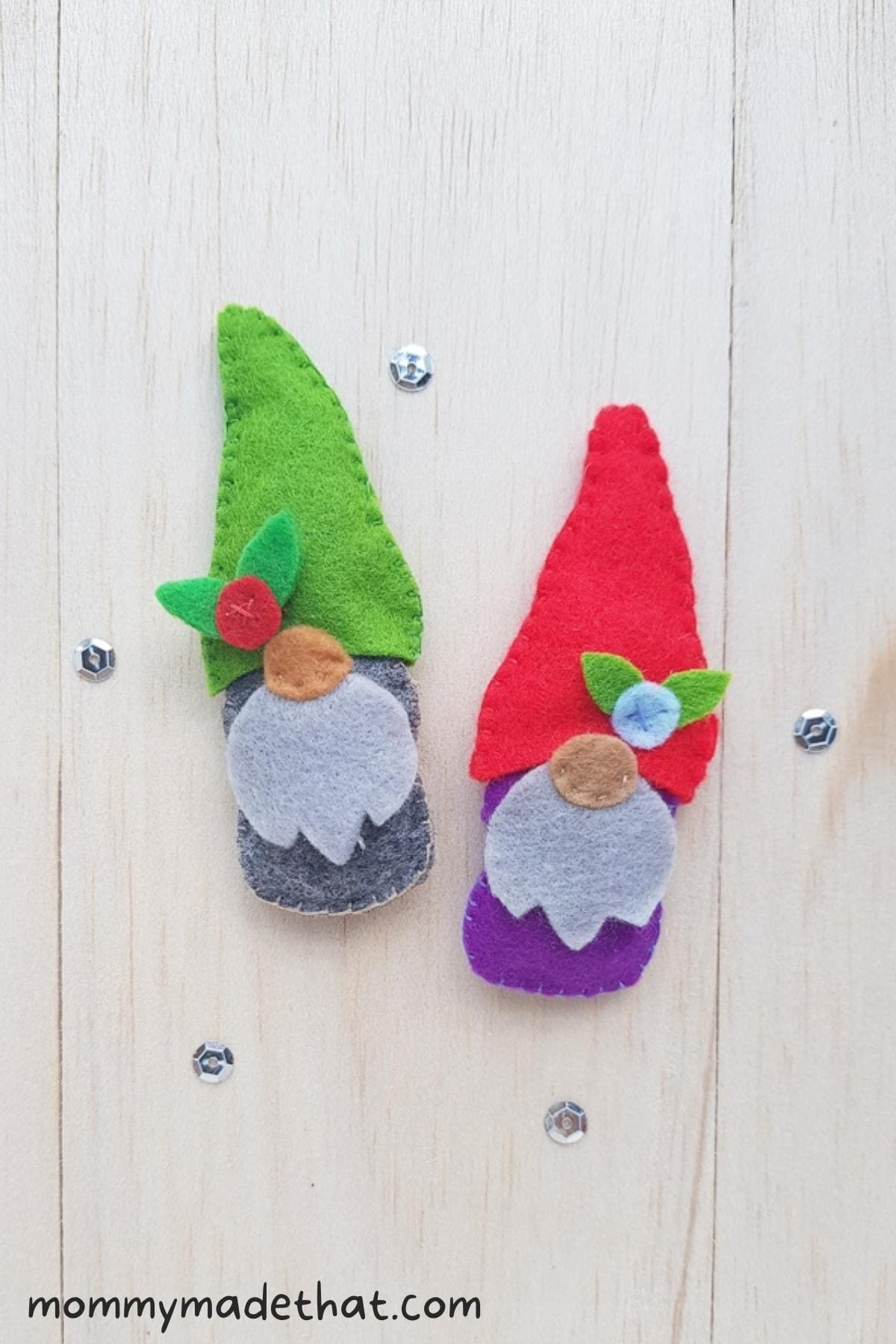 This is a plushie version of our felt gnome ornament. These felt gnome plushies make for a cute Christmas gnome idea.
He's still just as cute but a little smaller and simpler than the other gnome ornament.
Snowflake Ornament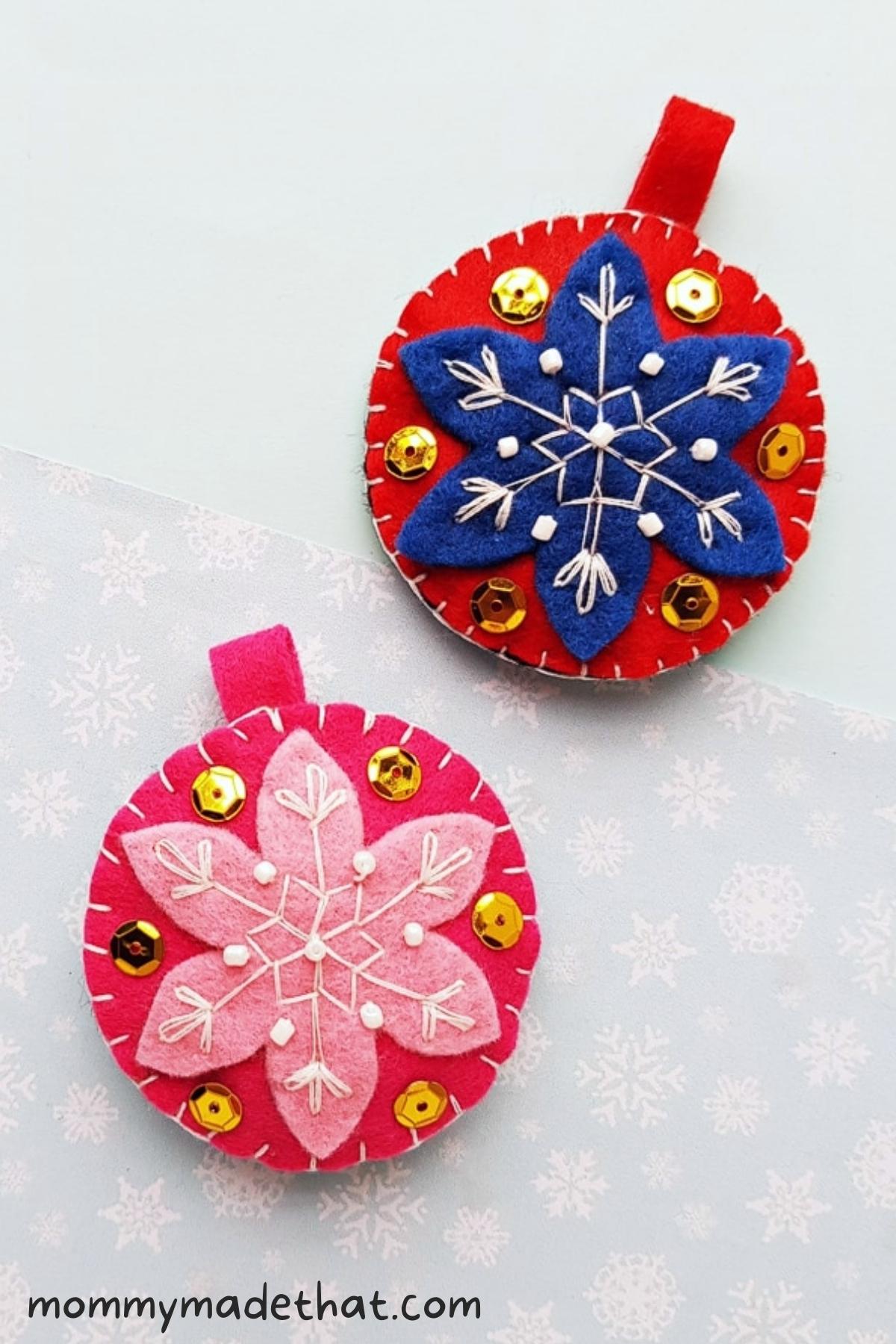 This simple felt ornament has a snowflake stitched into it and is perfect for those who love the winter season.
It's simple enough for beginners but looks amazing!
And can be customized to be as simple or as complex as you want it to be.
These look so beautiful and unique hanging on the Christmas tree.
Felt Snowman Ornament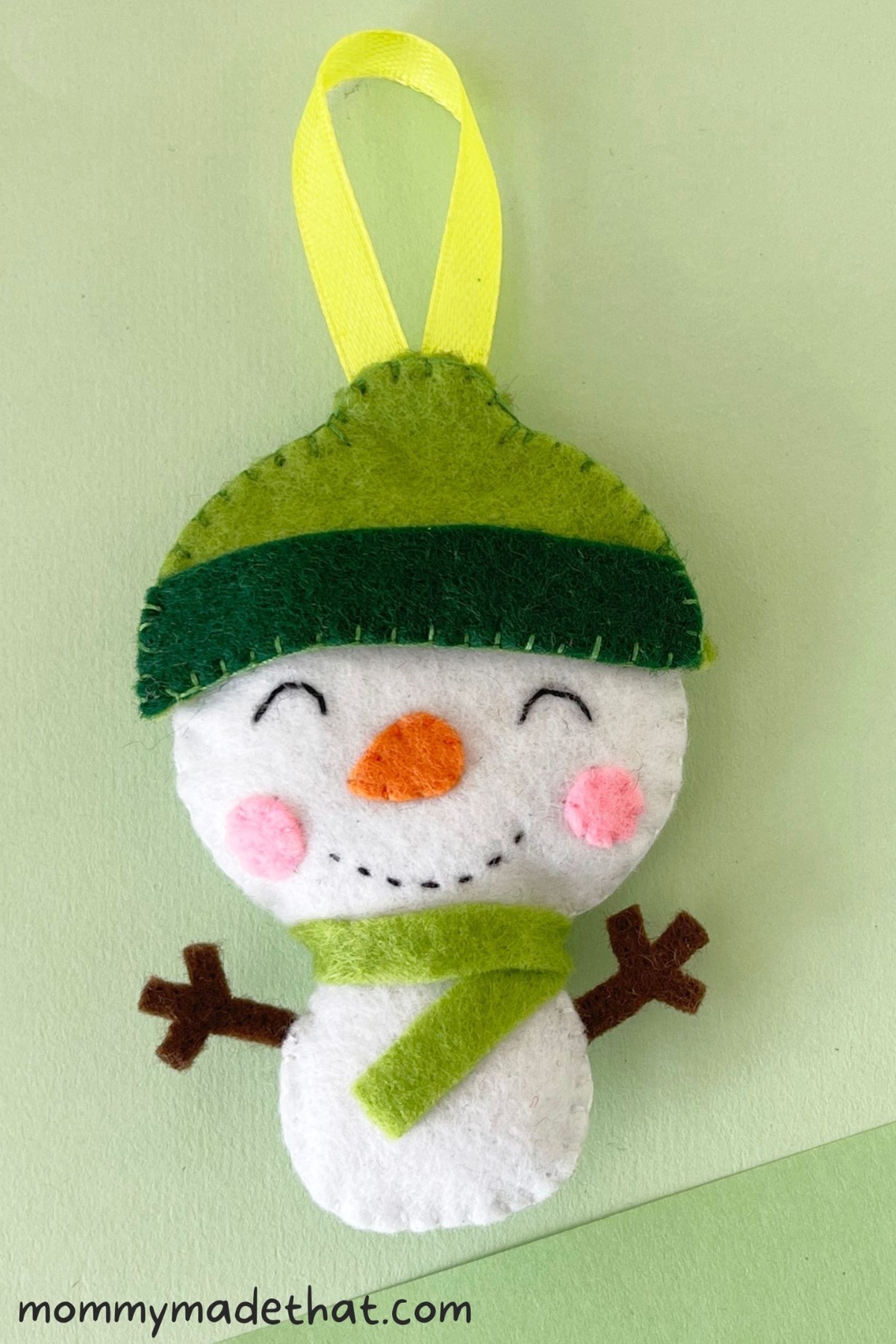 Create a heartwarming winter wonder with this felt snowman ornament! It's a simple and enjoyable sewing project, perfect for kids and families to craft together.
This adorable snowman, complete with a cozy hat and scarf, is a charming addition to any holiday decor or as a sweet, handmade gift.
Felt Gingerbread Man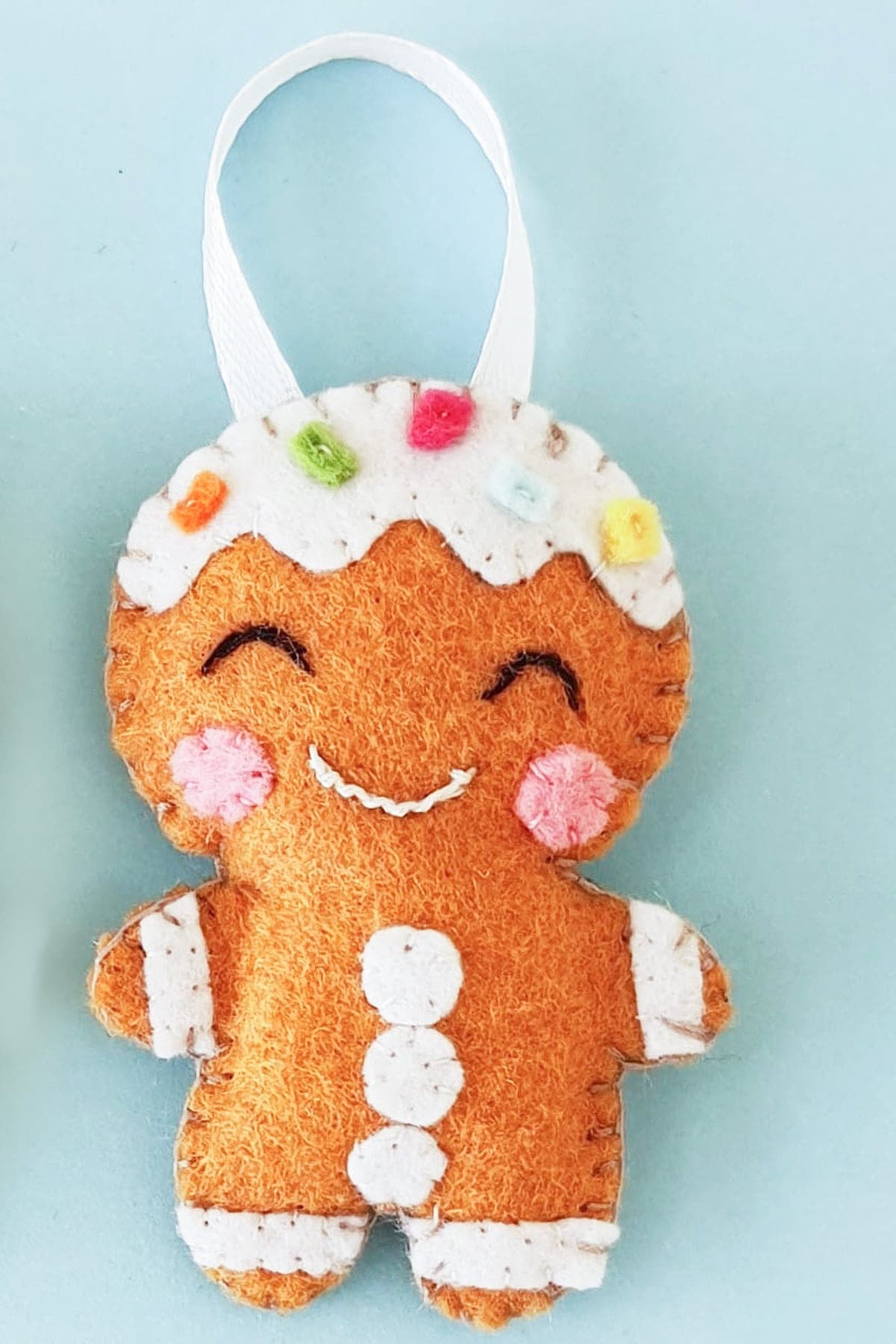 This felt gingerbread man is super cute and perfect for a Christmas ornament.
Decorate him with colorful pieces of felt to match any color scheme.
Felt Angel Ornaments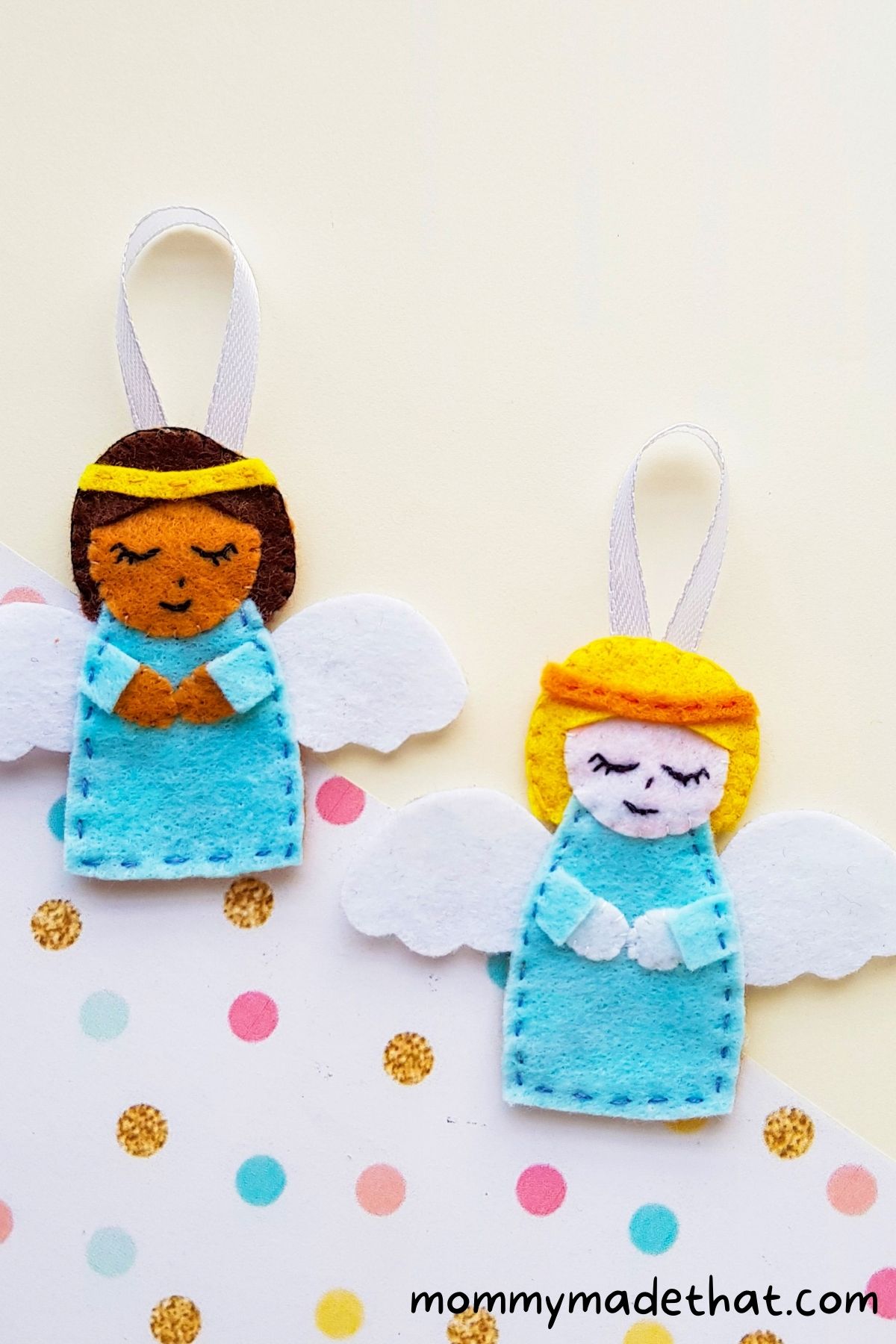 The felt angel is so cute! It has a cute little dress and big white wings, and a halo above its head.
It would make a perfect addition to any Christmas tree or ornament collection.
Felt Turkey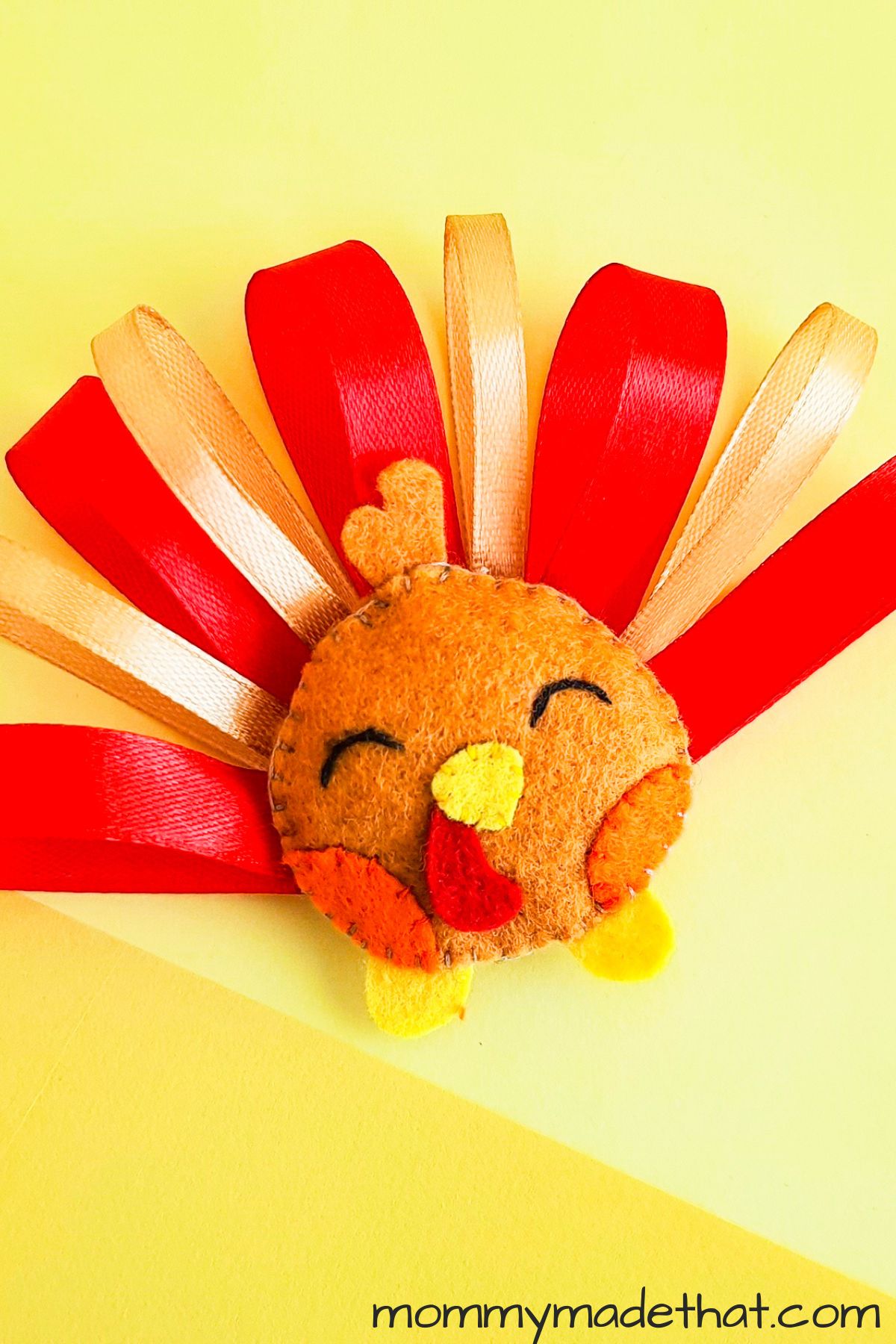 This adorable little felt turkey is another cute and fun ornament that's surprisingly simple to make.
I love the big ribbon tail! You could do so many fun different colors.
Felt Ghost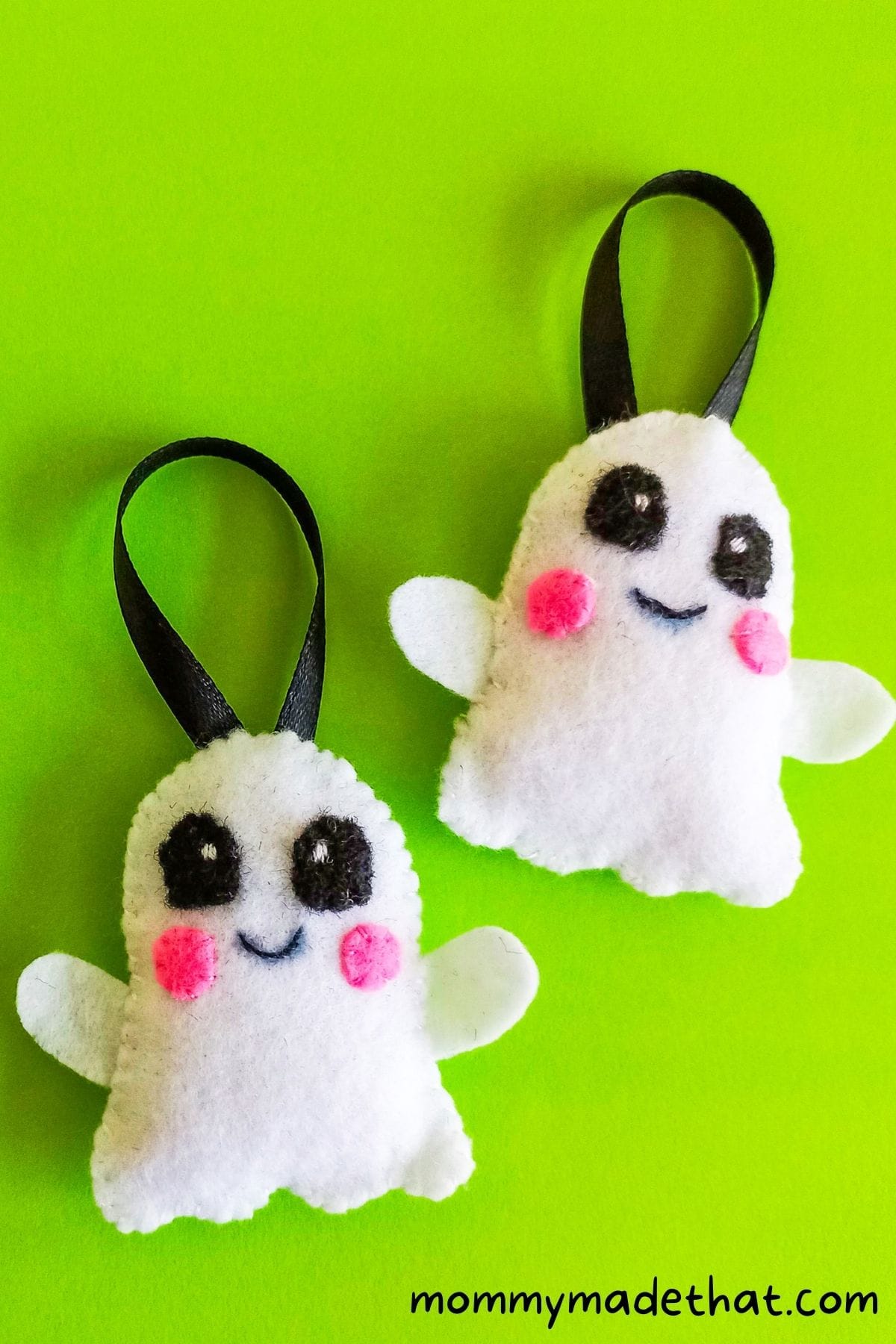 This felt ghost ornament is so cute! It's made from white and black felt, and it has a cute little face and ghostly arms.
It would look great on a Christmas tree for those who like a cute spooky accent, or you could use it as a Halloween decoration.
Felt Witch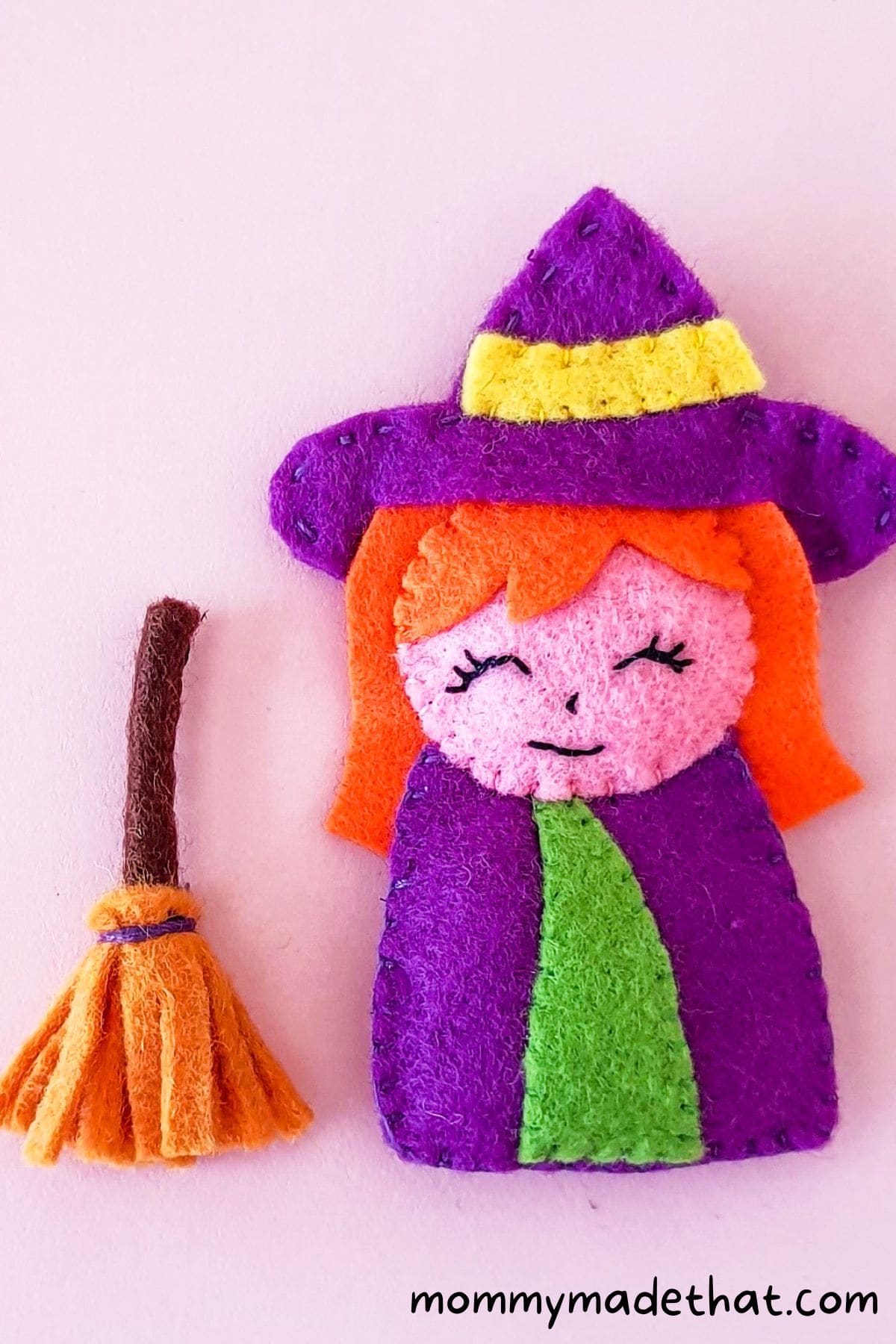 I think this little felt witch may be one of my personal favorites on the list.
You could make her a variety of colors, but we liked the soft but bright colors for her.
Felt Bumble Bee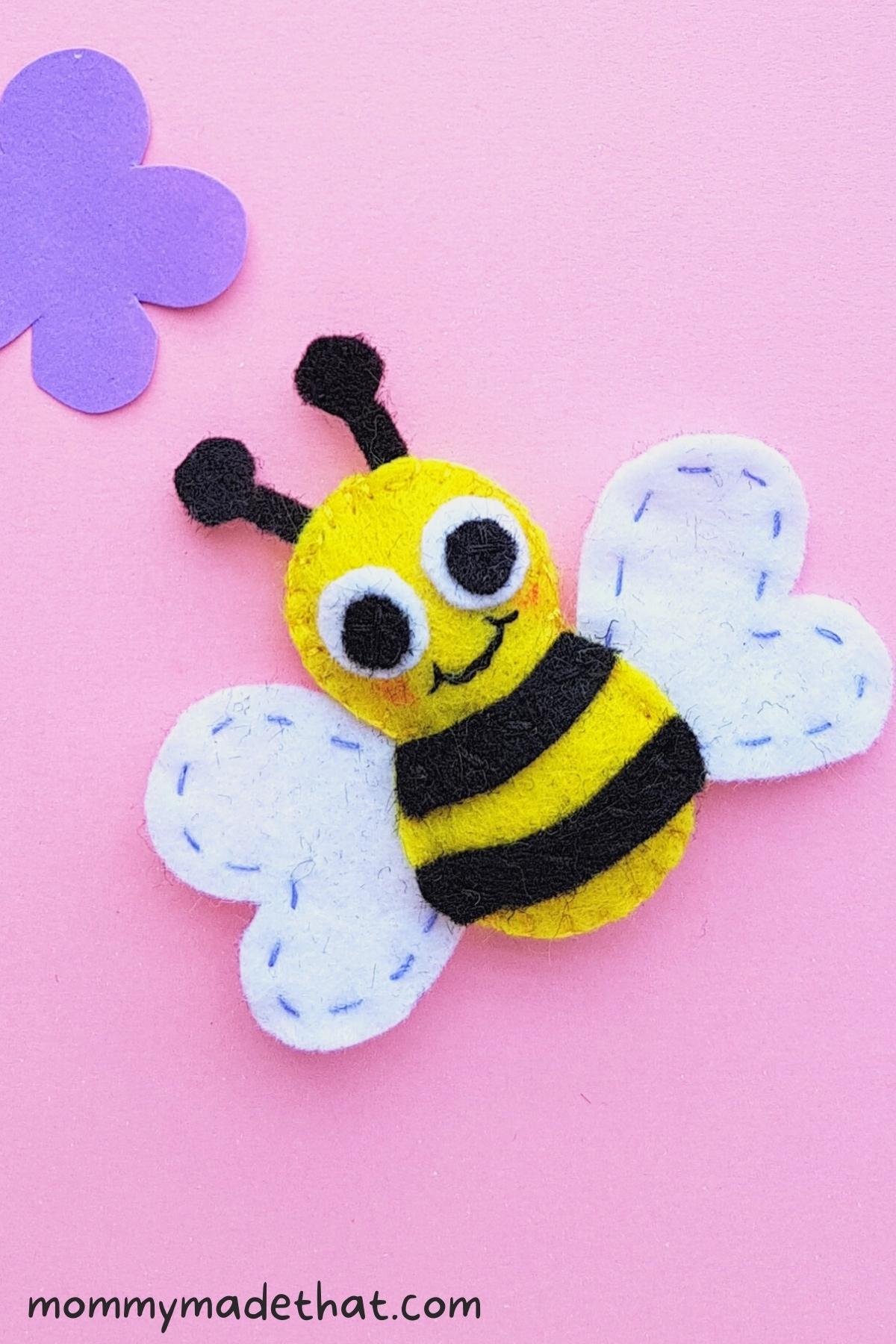 This little felt bumble bee is adorable with his little wings and striped body.
He's a fun and easy felt ornament to make and is sure to please any bee lover!
The tutorial doesn't show adding a hanger on it, so be sure to make a small ribbon loop and hot glue it to the back of the bee to turn him into a bee-autiful Christmas ornament.
Felt Eagle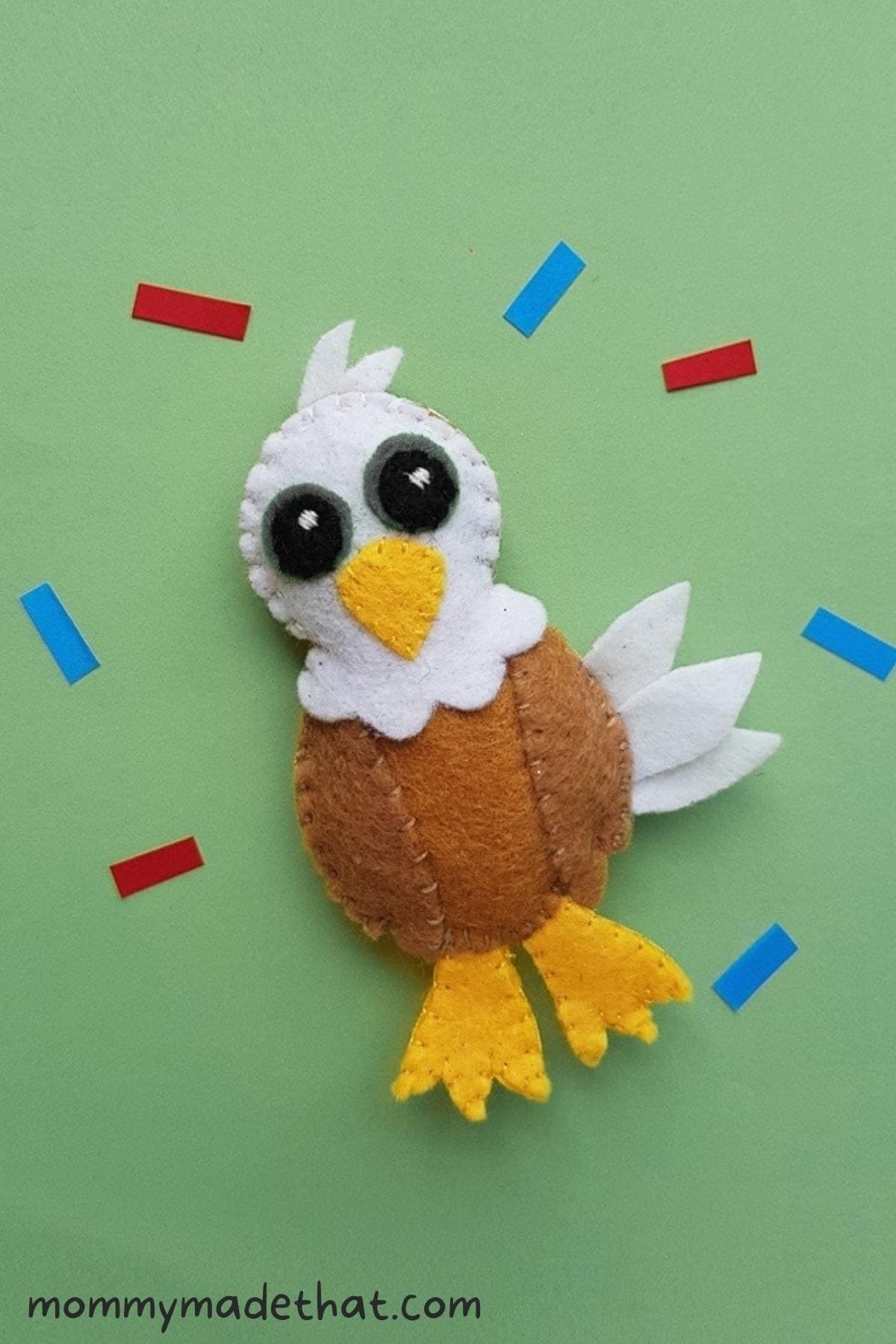 This particularly felt eagle is one of our popular patriotic crafts.
But he'd make a great felt ornament gift for any die-hard patriots out there!
Or just any eagle lover really. He of course comes with a free pattern as well.
Felt Nativity Ornament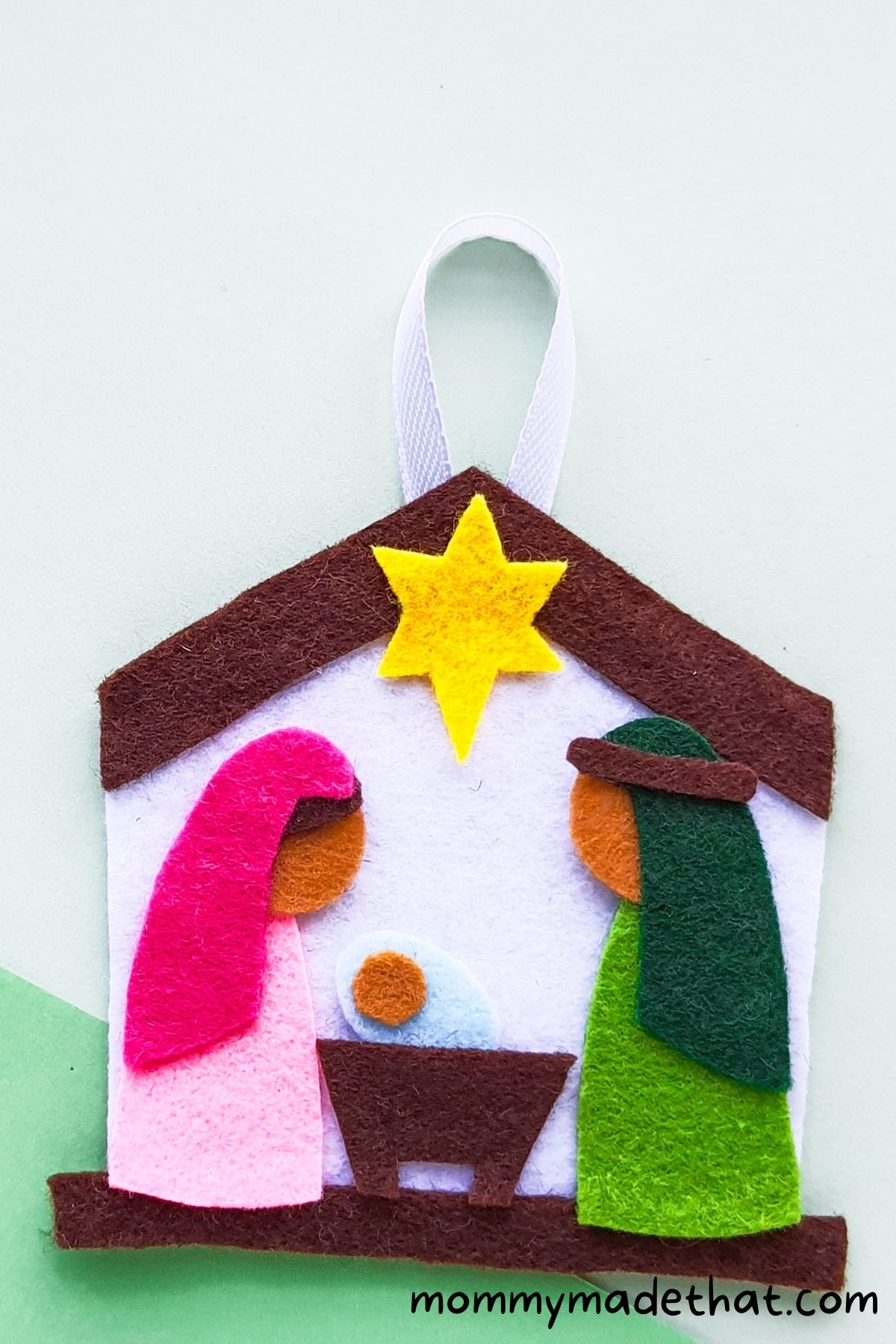 Another of cute felt Christmas ornament is this nativity ornament.
This one happens to be no sew, but you could easily stitch all the pieces together if you prefer.
It also comes with a free pattern for all the pieces.
Tips for Making the Felt Christmas Ornaments
For all of the ornaments above, we have a free printable pattern.
So if you plan on making several of them, just print out all the patterns you want for each of the felt ornaments.
Then gather plenty of felt in the colors you plan on using and matching thread.
Make sure to use sharp scissors, as you'll cut neater lines on the felt.
No matter what type of felt Christmas ornament you decide to make, have fun with them!
And if you're a beginner, keep at it.
The more practice, the better your DIY felt ornaments will be.