Super Cute Felt Gingerbread Ornament (With Free Pattern)
Today we have this super cute felt gingerbread ornament. It's an adorable felt Christmas ornament you can easily make to decorate the Christmas tree or to give as a sweet handmade gift.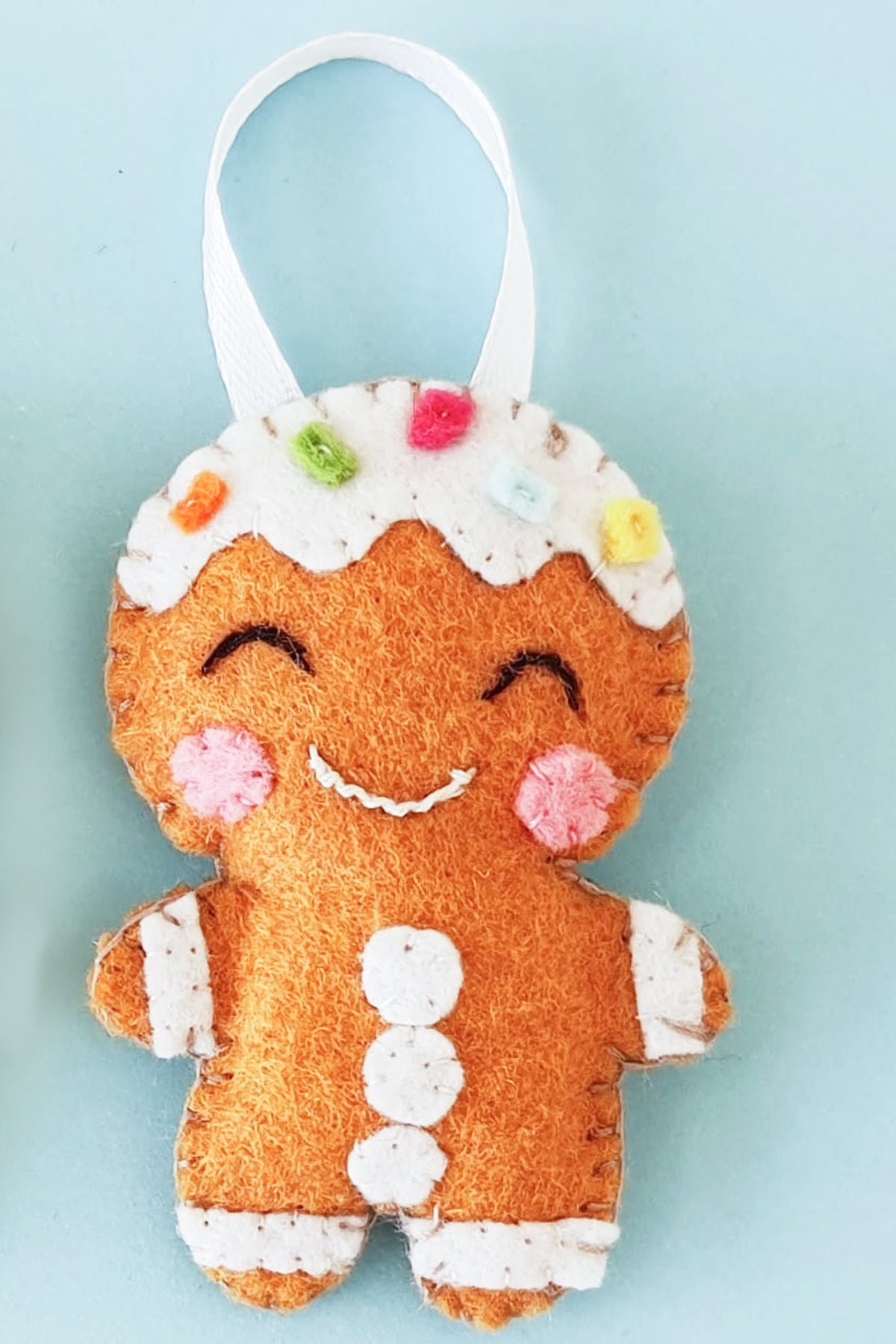 The holiday season is just around the corner, and there's no better way to dive into the festive spirit than by creating your very own decorations.
Today, we bring you a delightful felt gingerbread man ornament craft, complete with a free printable pattern! This activity is perfect for crafters of all levels, so let's get started!
If you are looking for more felt ornaments we've got lots of great ones with free patterns like our felt Chrismtas tree and our felt birds.
Or if you are looking for more gingerbread crafts, we've got an adorable paper bag gingerbread man or get creative with our gingerbread templates and make more creative gingerbread themed Christmas decorations.
Materials
First, make sure you have all your crafting essentials at hand:
Our Free Printable Felt Gingerbread Man Pattern (download details coming up!)
Assorted felt fabrics
Needle and thread in coordinating colors
Cotton or scrap felt for stuffing
Pencil for tracing
Fabric marker or gel pen
Scissors
Instructions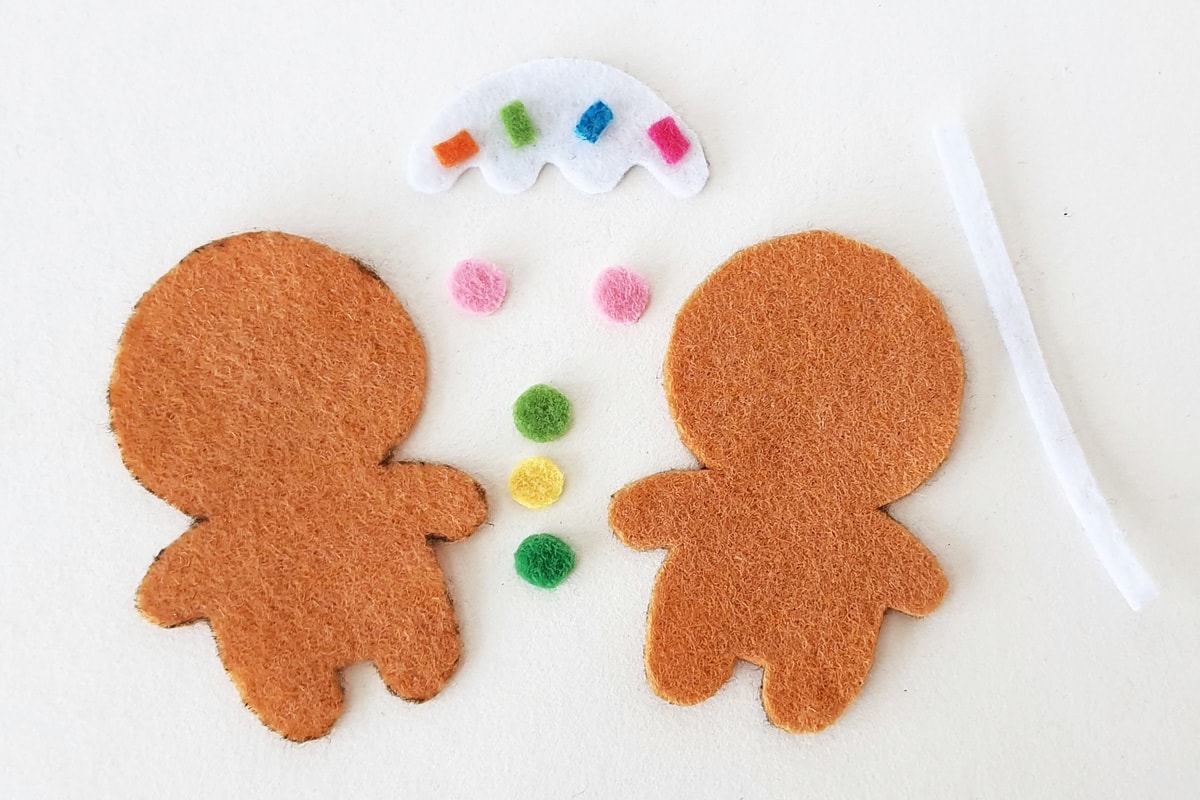 Step 1: Prepare Your Patterns
First off, download and print the felt gingerbread man pattern. Then trace the template shapes onto your chosen felt fabrics using a pencil. Our template includes the gingerbread man base and the head frosting. Cut along the traced lines. You'll also need additional shapes and strips, which you can freely cut from your felt. You can get as creative as you like with this.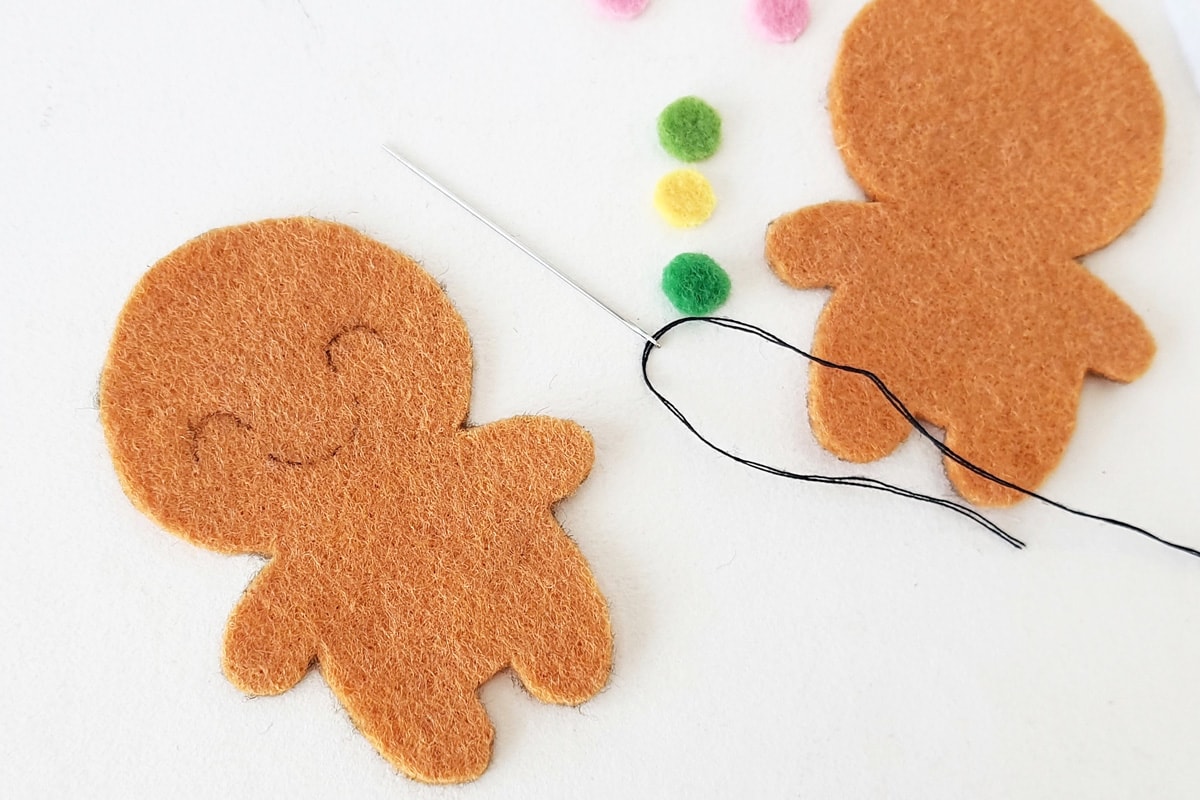 Step 2: Sketch Facial Features
Grab one of the base cutouts and mark where the eyes and mouth will go using a fabric marker or gel pen.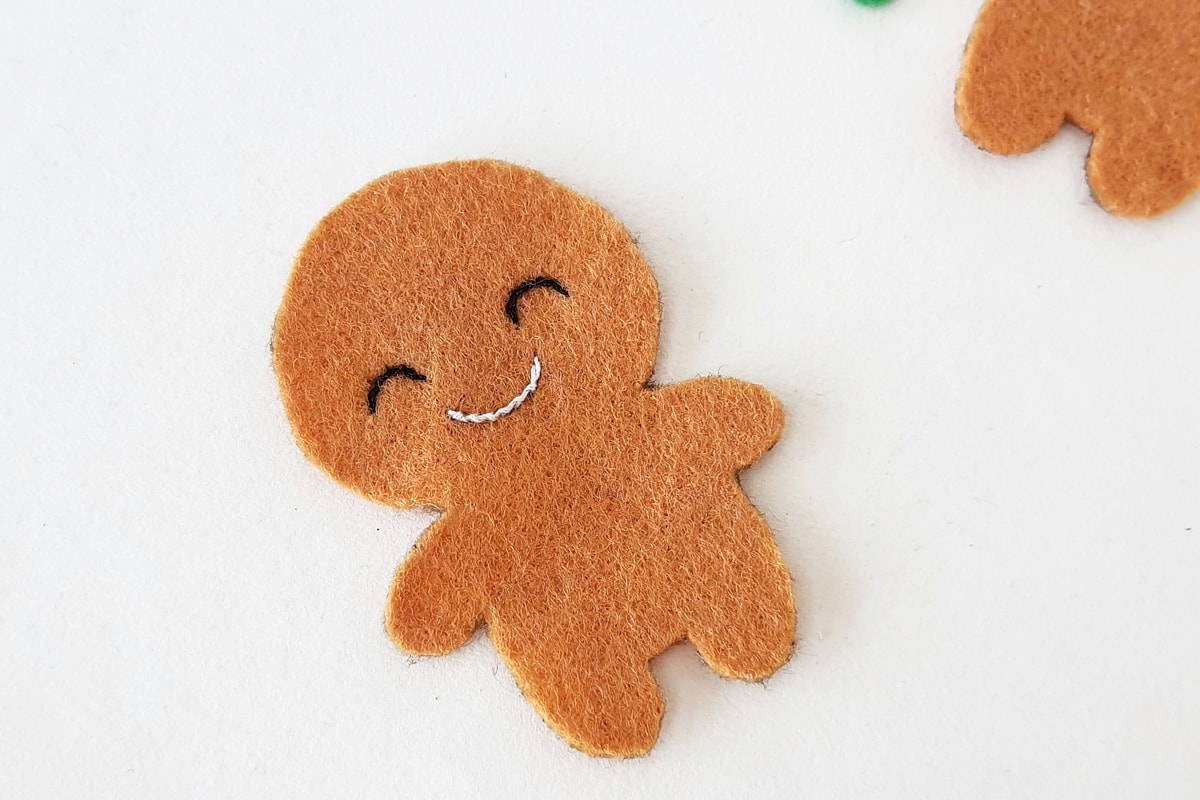 Step 3: Bring Him to Life
Thread your needle with black thread for the eyes and white thread for the mouth. Stitch these features onto the face.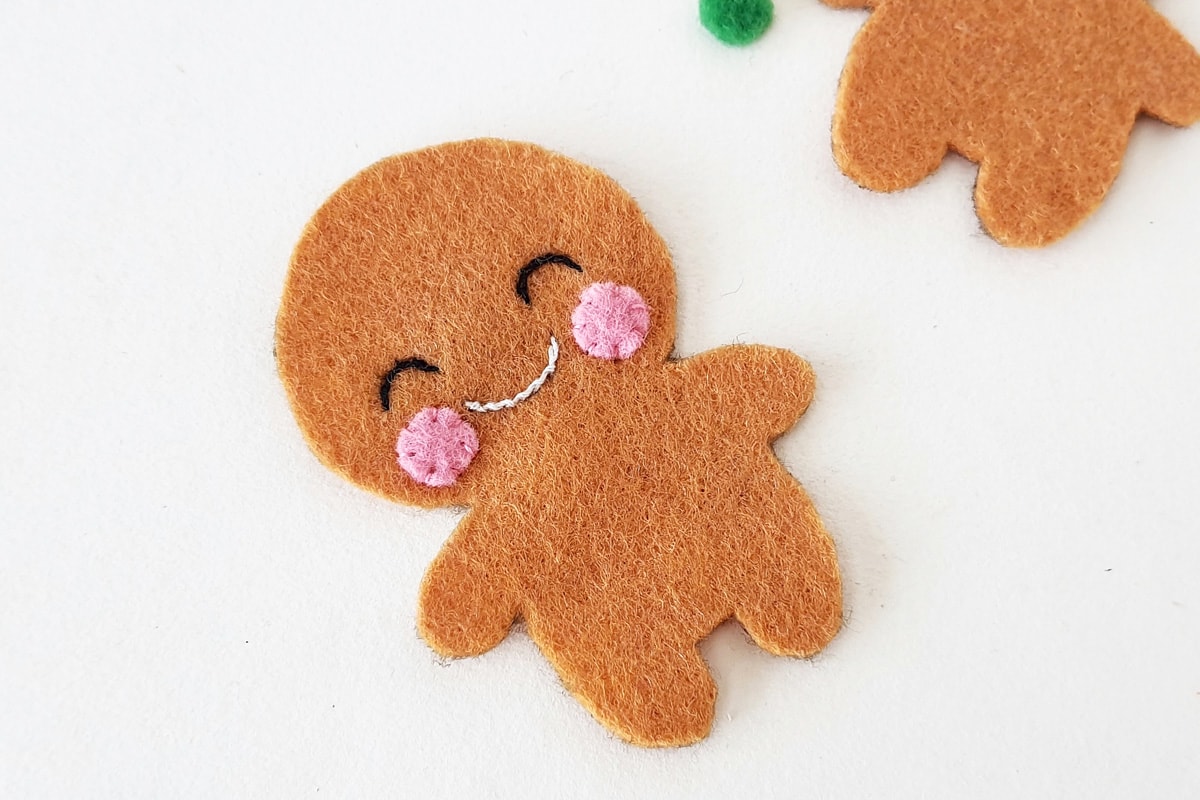 Step 4: Add Some Blush
Cut out two small circles from a rosy felt for the cheeks. Attach them using thread that matches the cheek color.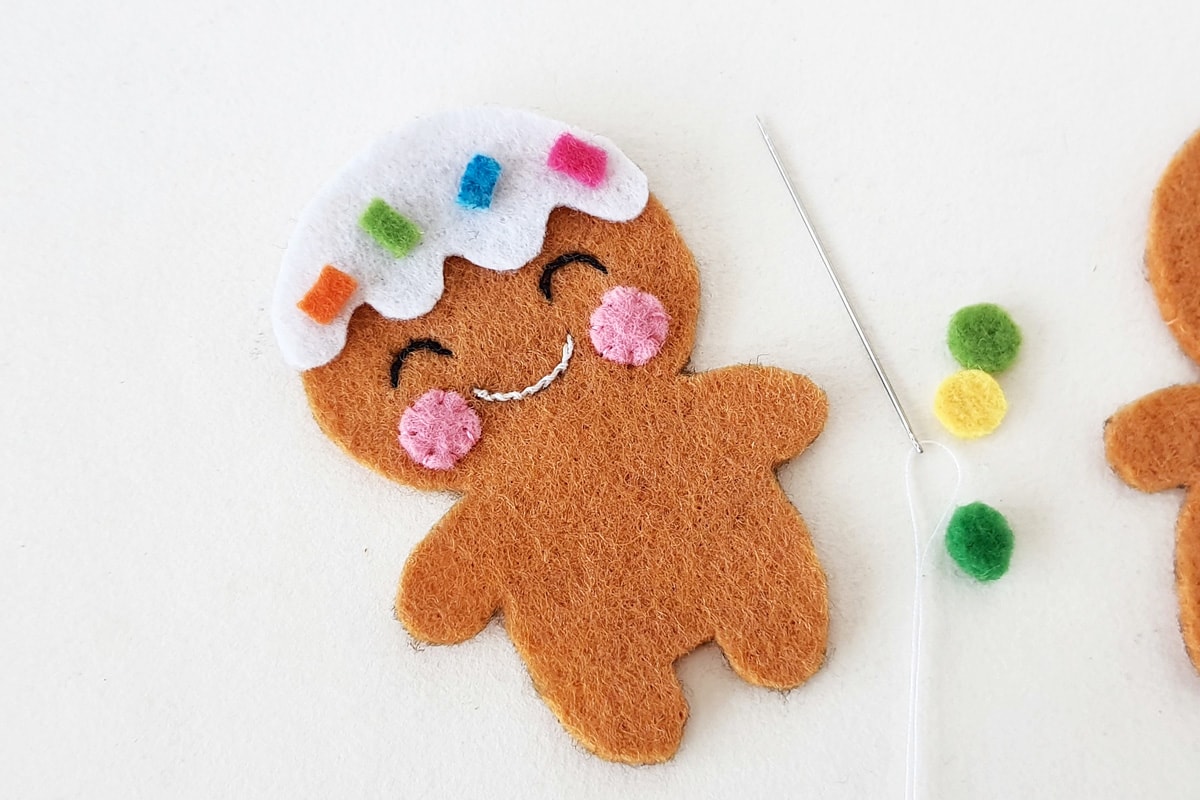 Step 5: Frost the Head
Next, place the head frosting at the top of the gingerbread man's head. Scatter some colorful small felt cutouts to serve as sprinkles on the frosting.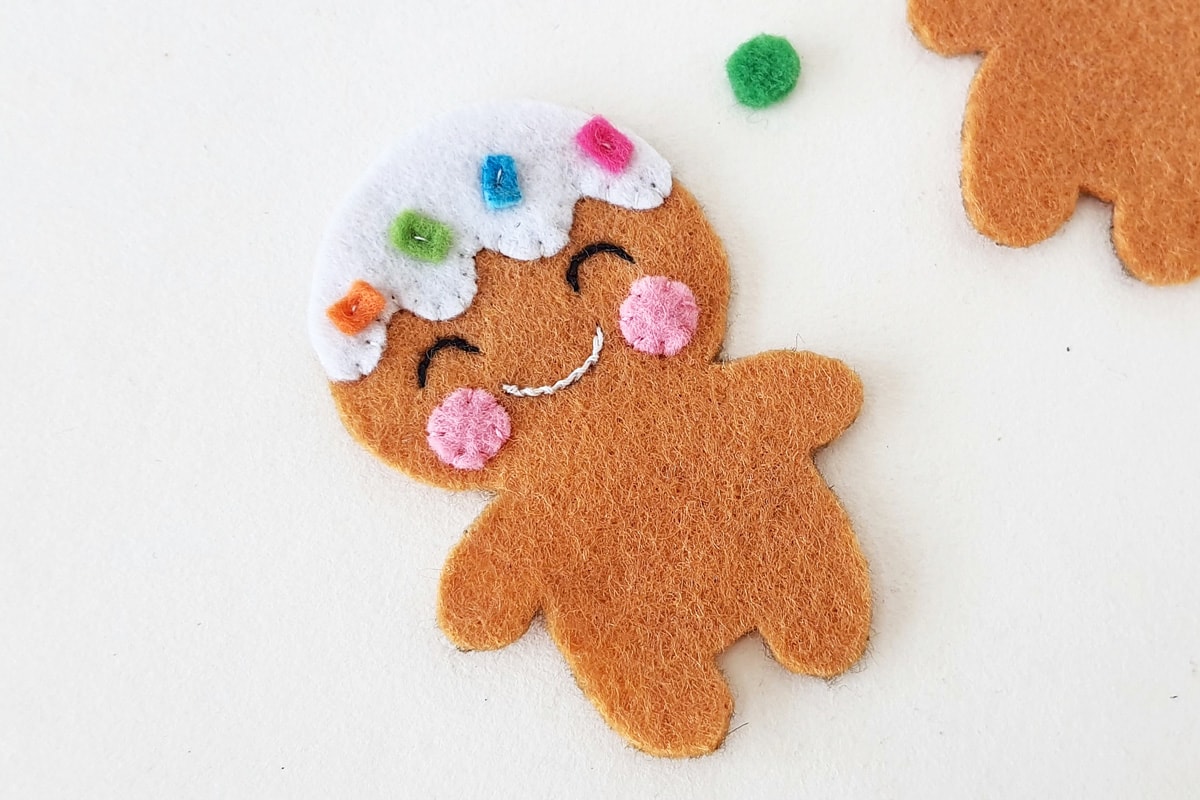 Step 6: Secure the Frosting
Stitch the small colorful pieces to the frosting and then stitch the frosting to the base. You can use white thread for all these steps. We just used one basic stitch to attach the sprinkles.
Step 7: Arm Accents
Cut two slender felt strips for the arms and stitch them on using matching thread.
Step 8: Leg Accents
Similarly, cut two more strips and stitch them onto the legs.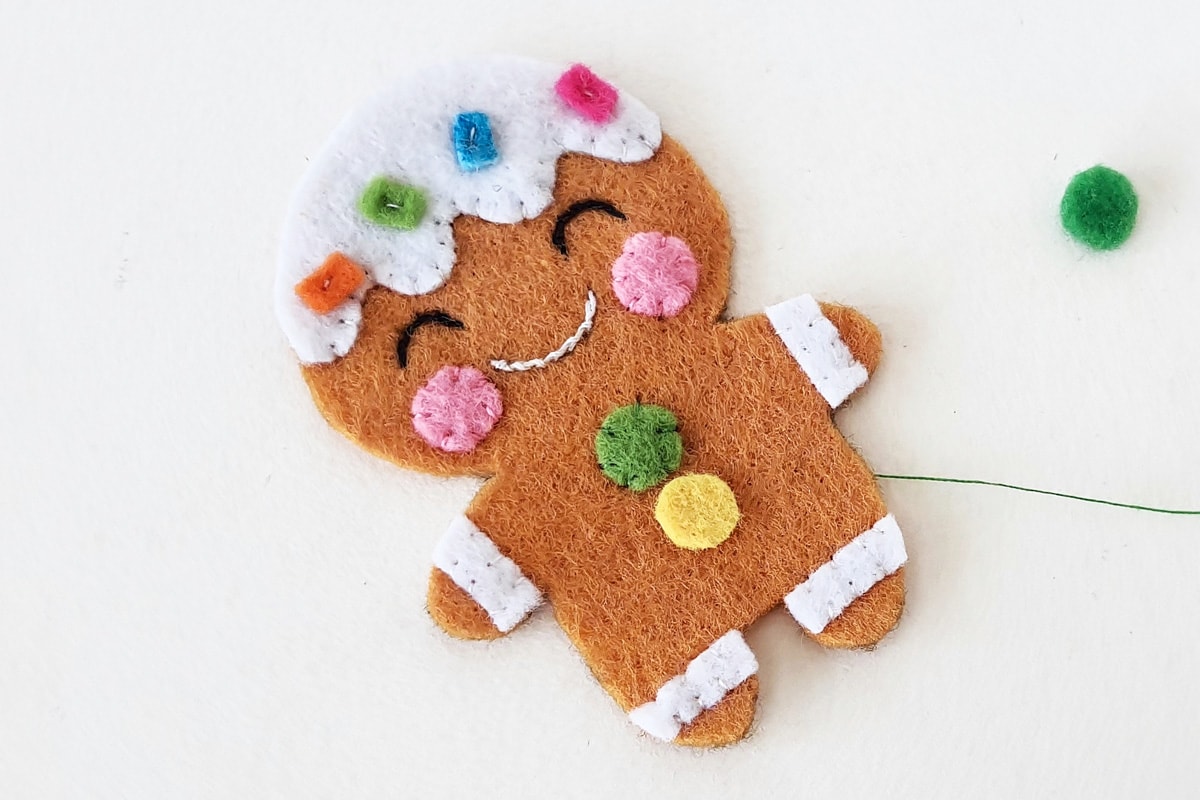 Step 9: Button Up
Create colorful felt buttons and stitch them down the middle of the gingerbread man's body.
Step 10: Attach the bases
Now, lay the decorated gingerbread man on top of the second base cutout. Stitch the edges together, leaving a small opening for stuffing.
Step 11: Fill the Gingerbread Man
Fill your felt gingerbread man ornament with cotton or scrap felt, then stitch the opening closed.
And that's it! Attach a ribbon and your adorable gingerbread ornament is all finished!
Grab the Free Printable Pattern
Eager to start your felt ornaments?
Making this adorable felt gingerbread man ornament couldn't be easier, thanks to our free printable pattern.
Enter your name and email in the pink box below, and we'll send the felt gingerbread man pattern straight to your inbox, along with more delightful craft ideas and freebies.
Note: This printable is for personal or classroom use only, and not for commercial use. But if you do decide to make these ornaments and sell them I'm ok with that.
Ideas for Your Felt Gingerbread Man Ornament
Ornament Exchange: This is the perfect craft for an ornament exchange party.
Gift Decoration: Attach your felt gingerbread man to a wrapped gift for an extra touch of thoughtfulness.
Tree Decor: Use a loop of ribbon to turn your felt gingerbread man into a tree ornament.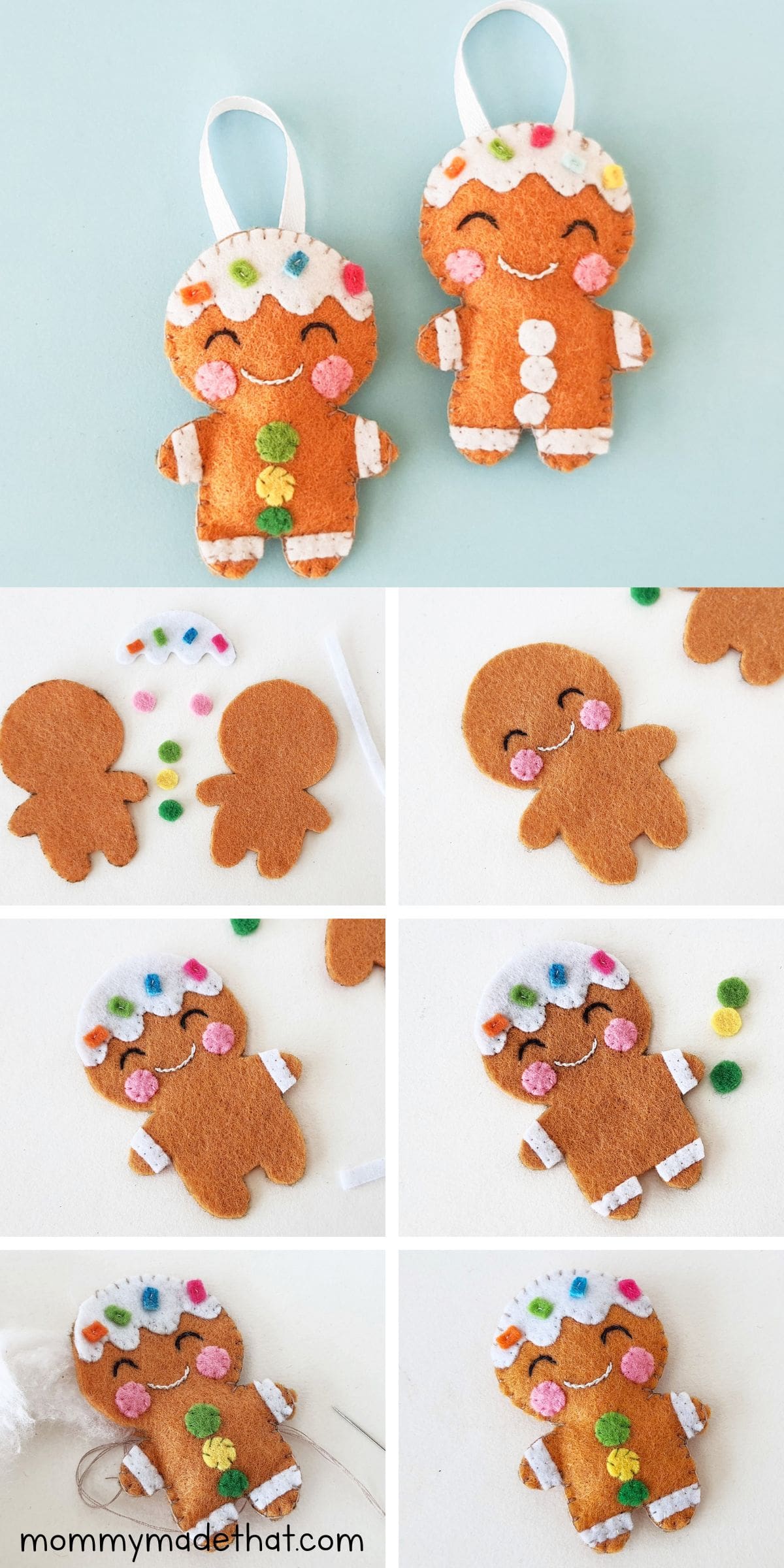 Be sure to check out more gingerbread fun with our printable 3D gingerbread house and our roll a dice gingerbread game.