Free Gingerbread Dress Up Dolls (For Christmas)
Get ready for festive fun with our delightful Gingerbread Dress Up Dolls Printable! Perfect for the holiday season, this charming printable features both a boy and girl gingerbread doll, adorned in a Christmas theme. It's an excellent activity for kids to explore their creativity and get into the holiday spirit.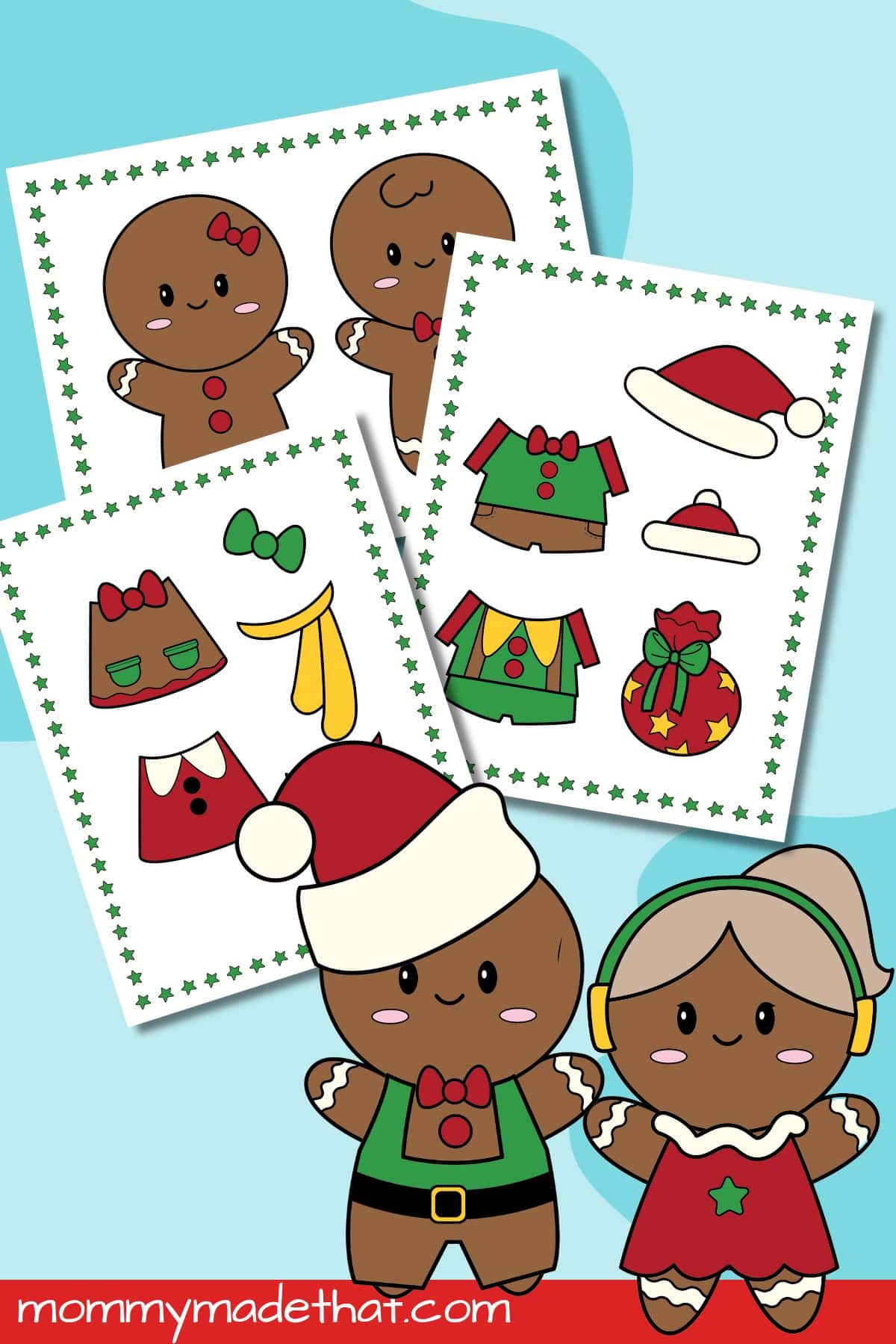 As the holidays approach, what better way to engage your little ones than with a creative and playful activity? Our Gingerbread Dress Up Dolls Printable is not just fun; it's a fantastic way to develop fine motor skills and foster imagination.
This is a perfect printable for Christmas. Kids will love playing with their little gingerbread men dolls.
If you are looking for more gingerbread man activities check our cut and paste ginger bread man craft. Or our super cute paper bag gingerbread puppet.
Materials
Printer (Color for full-color version, black and white is fine for the other)
Paper (Preferably cardstock for durability)
Scissors (Safety scissors for younger children)
Coloring materials (Crayons, markers, or colored pencils for the black and white version)
Glue or double-sided tape (Optional, for assembling outfits)
The Printable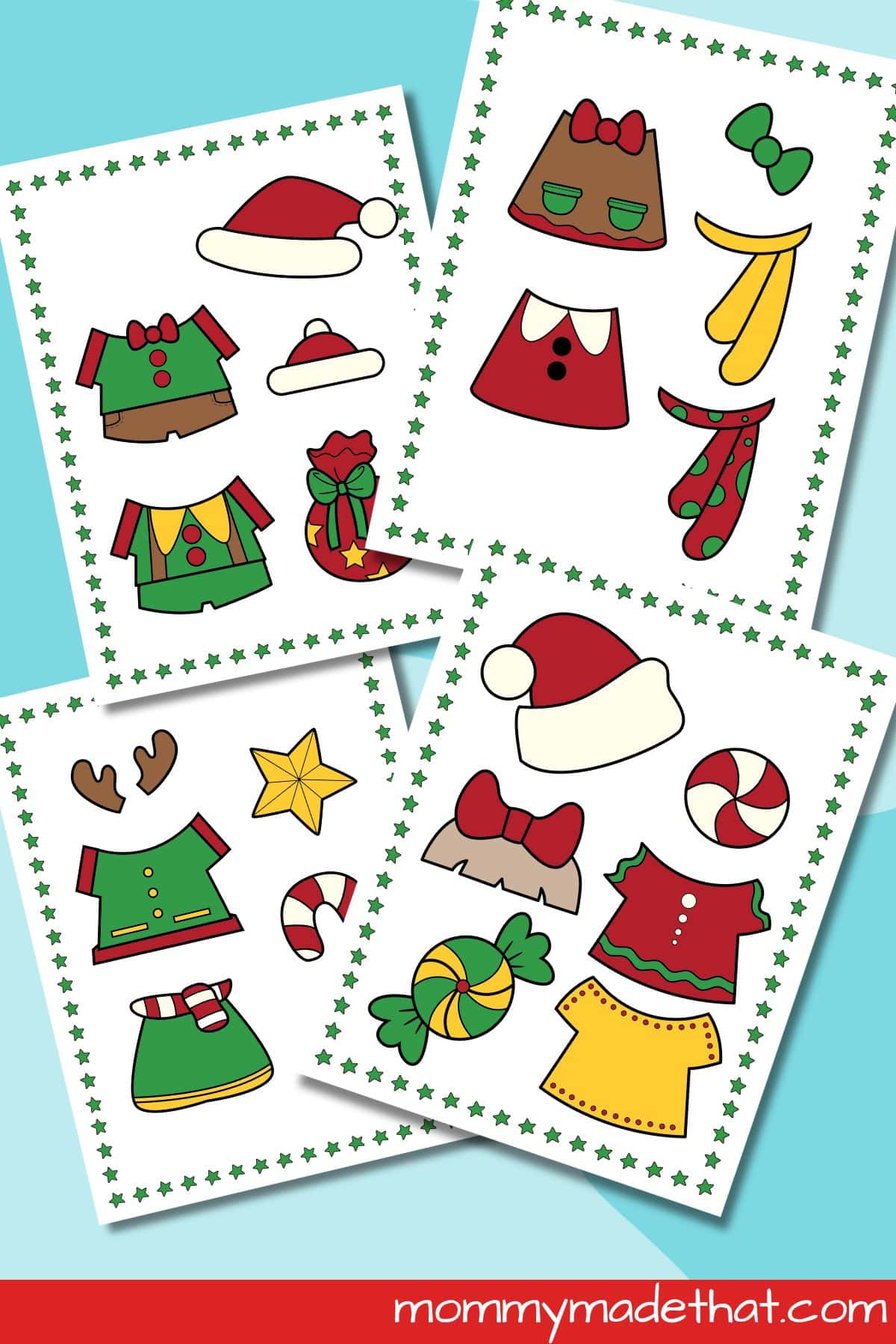 Our Gingerbread Dress Up Dolls Printable are available in two versions. The full-color version features pre-colored, vibrant outfits and accessories, ideal for immediate play.
Or you can print out the black and white version allows children to personalize their dolls' attire with their own color choices, adding an extra layer of creativity to the activity.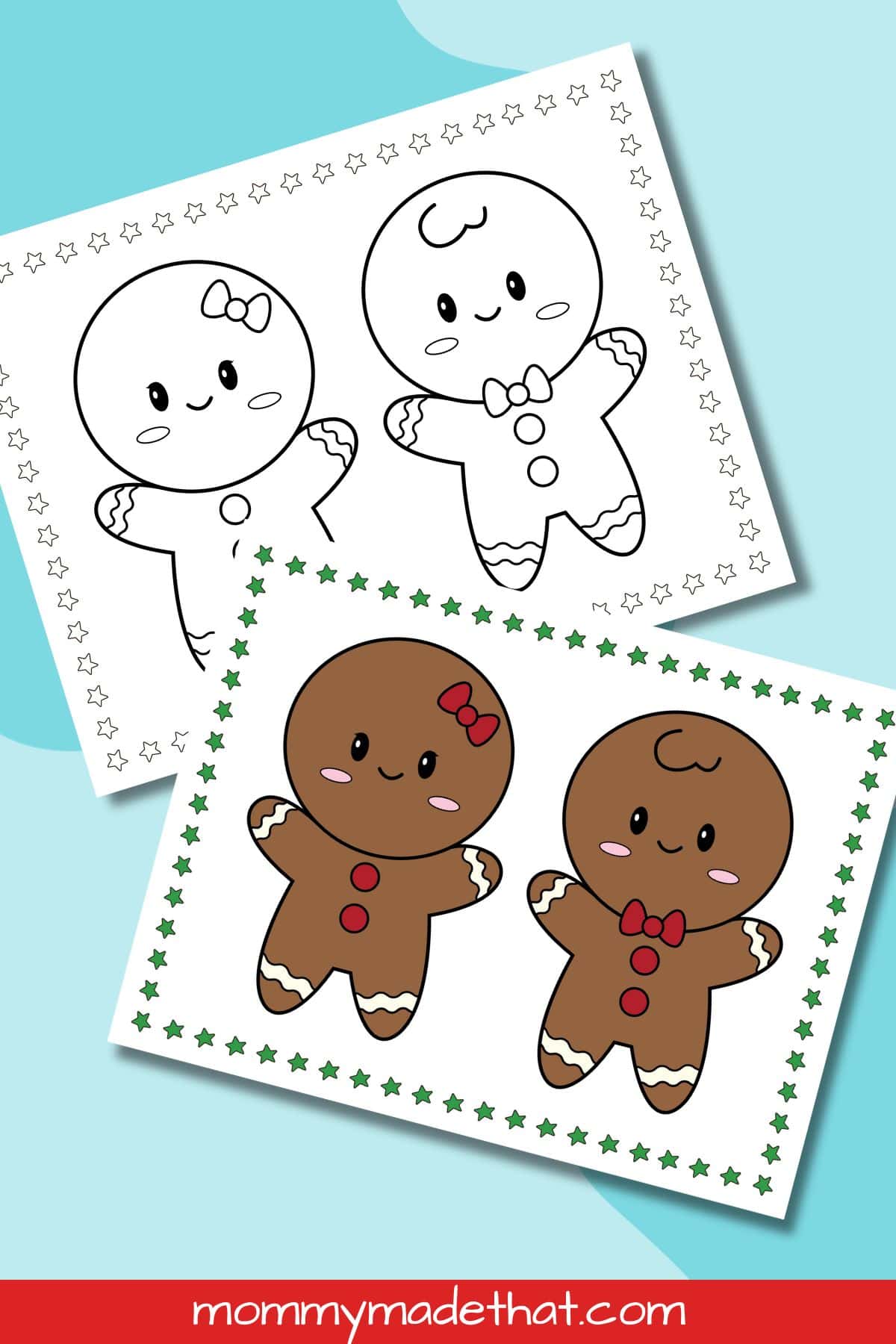 Each version includes a boy and a girl gingerbread doll, accompanied by 8 pages of diverse Christmas-themed clothing and accessories. These range from warm scarves and hats to stylish jackets and dresses, all reflecting the holiday spirit.
The printables are formatted for standard 8.5 x 11-inch paper, with cardstock recommended for durability. This ensures that the dolls and their outfits are sturdy enough for extensive play and numerous outfit changes, providing hours of festive fun.
Instructions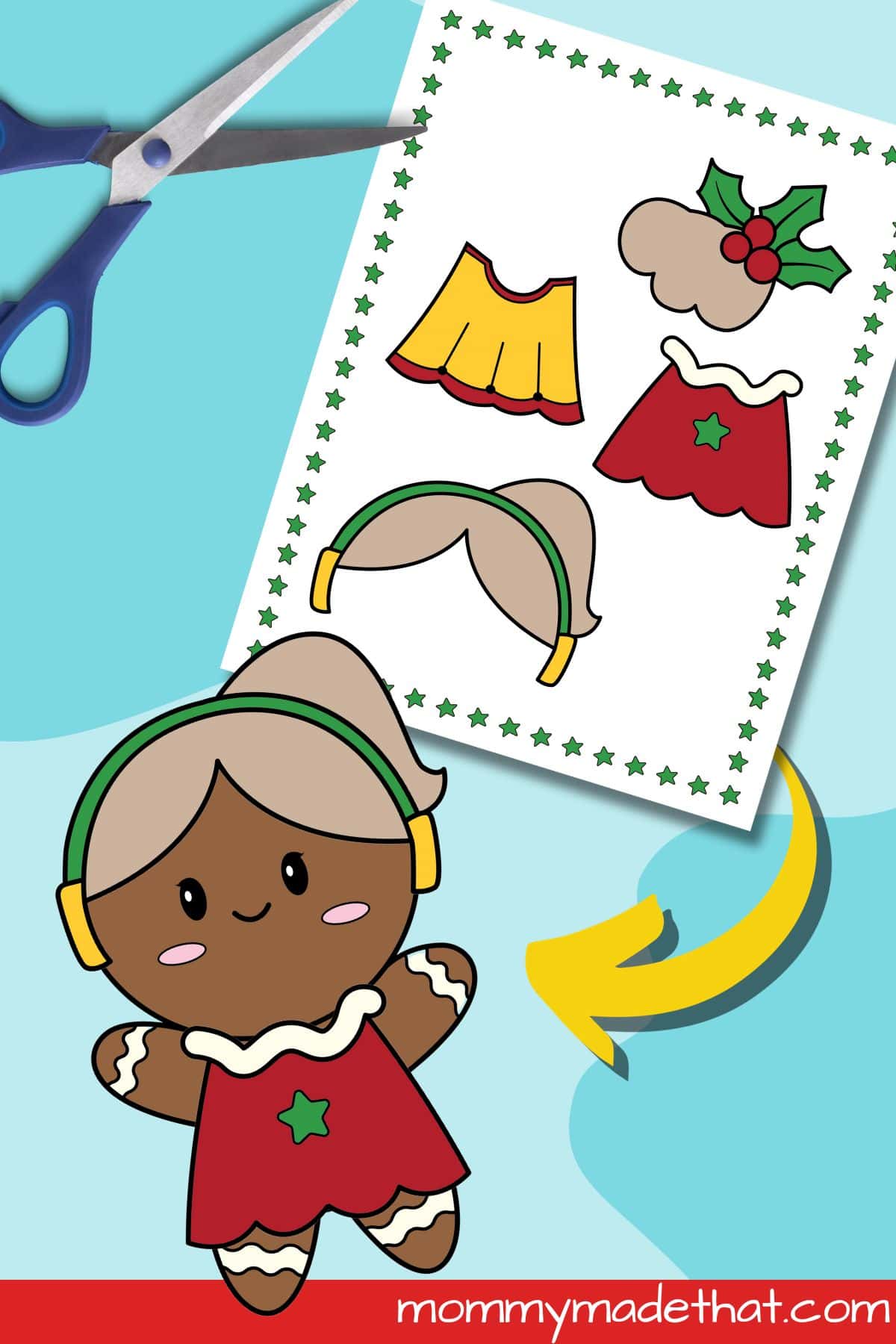 Print Your Dolls: Choose between the vibrant full-color version or the customizable black and white version. Print on cardstock for added durability.
Cut Out: Carefully cut around the gingerbread dolls and the clothing items. Younger kids might need assistance with this step.
Color (If Needed): If you've chosen the black and white version, unleash your creativity and color in the outfits.
Dress Up: Mix and match outfits and accessories to dress up your gingerbread dolls. The clothing and accessories can be temporarily attached with double-sided tape or glue.
Fun Ideas
Looking for fun ways to use this printable. Heres a few we like.
Mini Fashion Show: Turn playtime into a runway event! Kids can dress up their gingerbread dolls in different outfits and host a fashion show. Encourage them to describe each outfit and why they chose it, fostering storytelling skills and confidence.
Storytelling and Role-Playing: Create a backdrop for the gingerbread dolls and encourage children to invent stories or plays. They could craft a Christmas adventure or a day in the life of the gingerbread dolls. This activity not only sparks creativity but also develops narrative skills.
Festive Decorations: Once the dolls are dressed up, they can be used as unique, handmade Christmas decorations. Kids can place them around the house or classroom, adding a personal touch to the festive decor.
Holiday Card Making: Use the dressed-up dolls as centerpieces for homemade holiday cards. Children can create festive backgrounds and write messages, making each card special for family and friends.
Photography Project: Encourage kids to take photos of their dressed-up dolls in various settings. This can be a fun way to document their creations and even make a digital or physical album of their designs.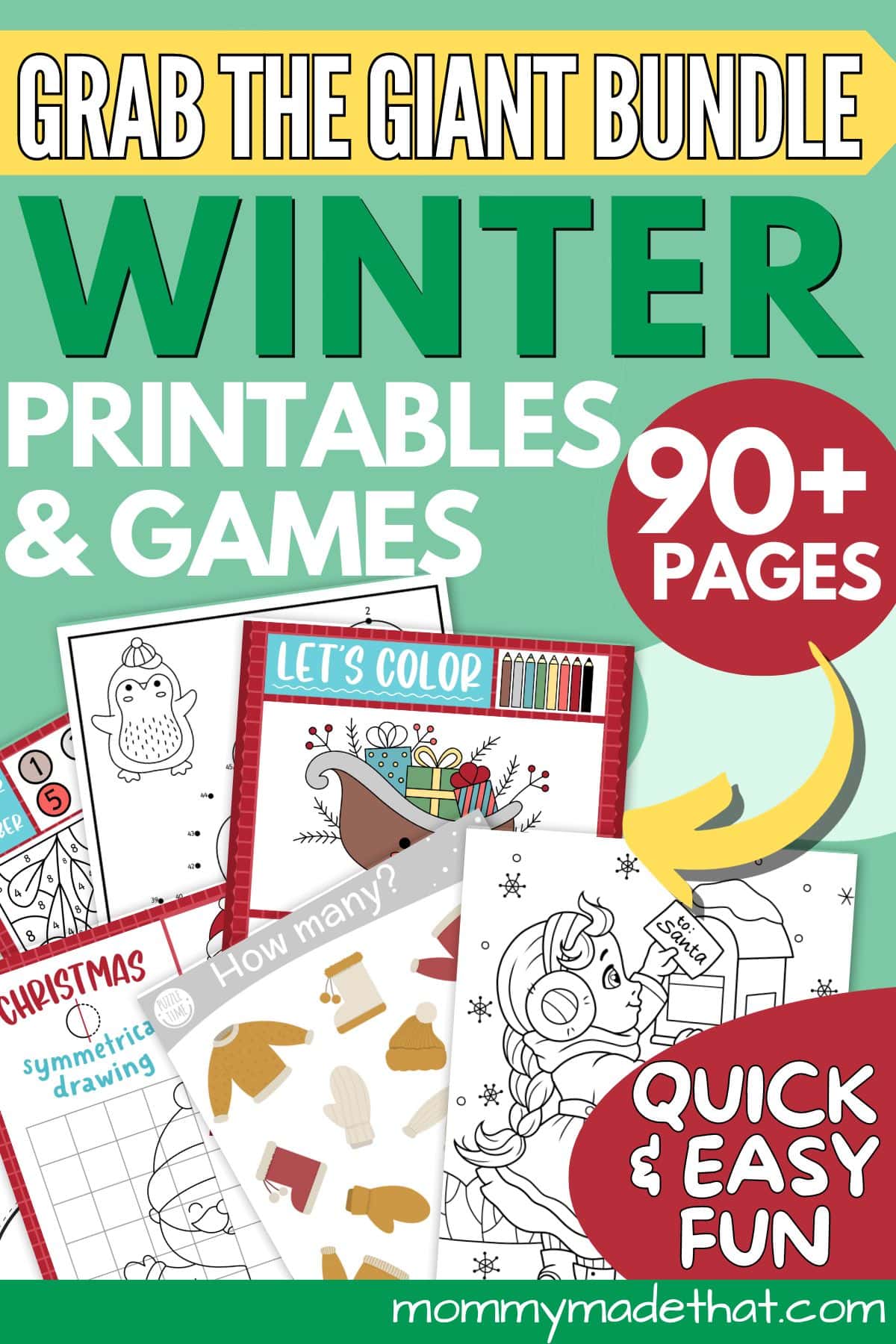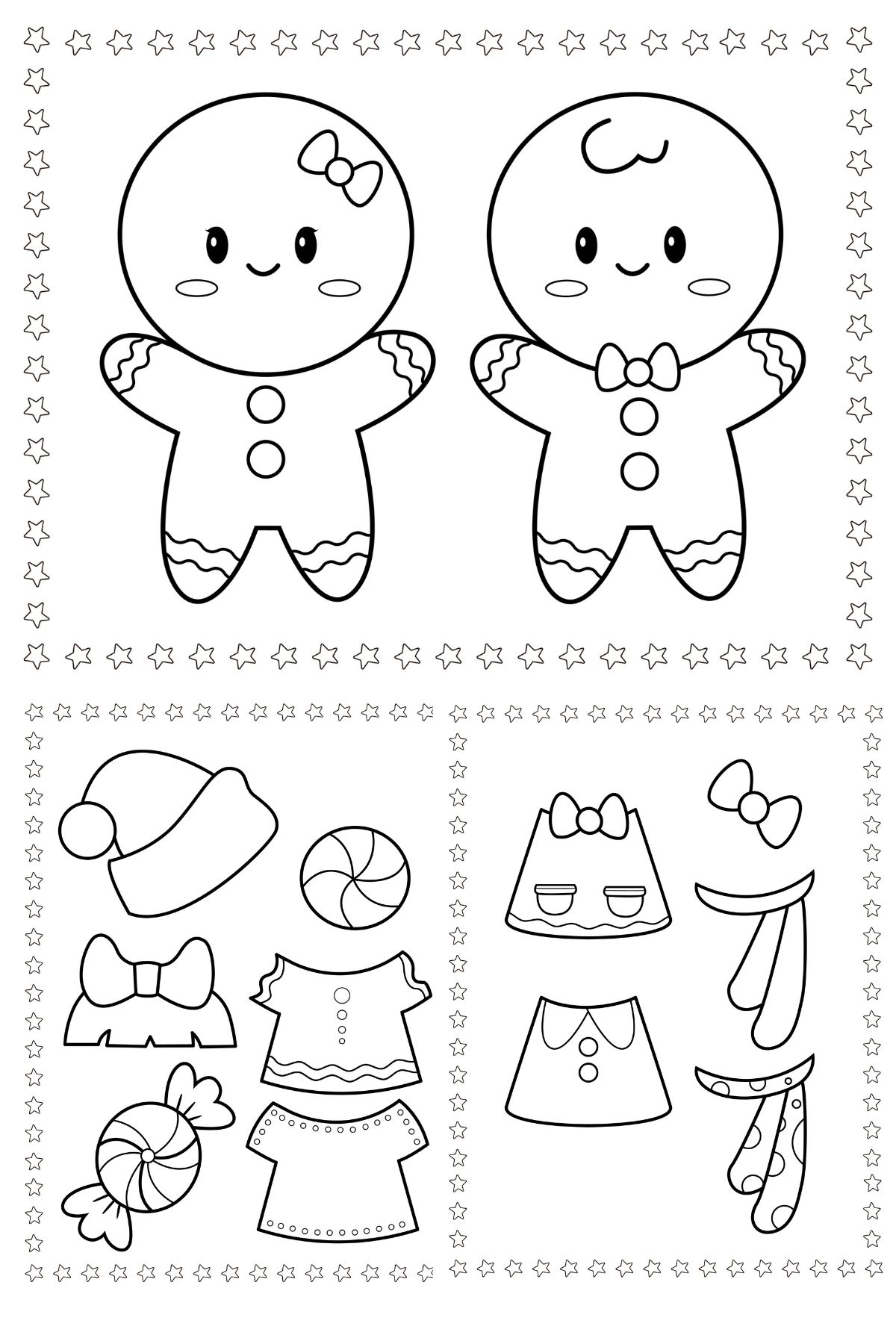 Tips
Reusable Outfits: For longer-lasting play, consider laminating the clothes. Use Velcro dots to attach them to the dolls, making it easy to switch outfits without damaging them.
Encourage Creativity: Stimulate imagination by suggesting kids create additional clothing and accessories from craft paper or fabric scraps. This not only extends the play but also teaches resourcefulness.
Coloring Activity: For the black and white version, organize a coloring session before dressing the dolls. This can be a calming activity and allows children to express their artistic side.
Educational Aspect: Use the activity to teach about different clothing items and their purposes, or discuss holiday traditions around the world. This adds an educational dimension to the fun.
Storage Ideas: Create a simple storage solution for the dolls and outfits, like a decorated shoebox or an envelope. This teaches organizational skills and ensures pieces are kept safe and tidy.
Parent-Child Bonding: Encourage parents to participate in the activity with their kids. This can be a lovely bonding experience and a way to share holiday traditions and stories.
Grab the Free Printable
To grab our Christmas dress up dolls, just put your email in the box below. We'll send the printable straight to your inbox.
This is for personal or classroom use only please. Not for commercial use. Thank you!