Curious about what is your elf name? Are you ready for a sprinkle of festive fun? Today, I've got something truly magical for you – a free printable to discover your very own elf name. It's perfect for holiday parties, classroom activities, or just a bit of imaginative play at home.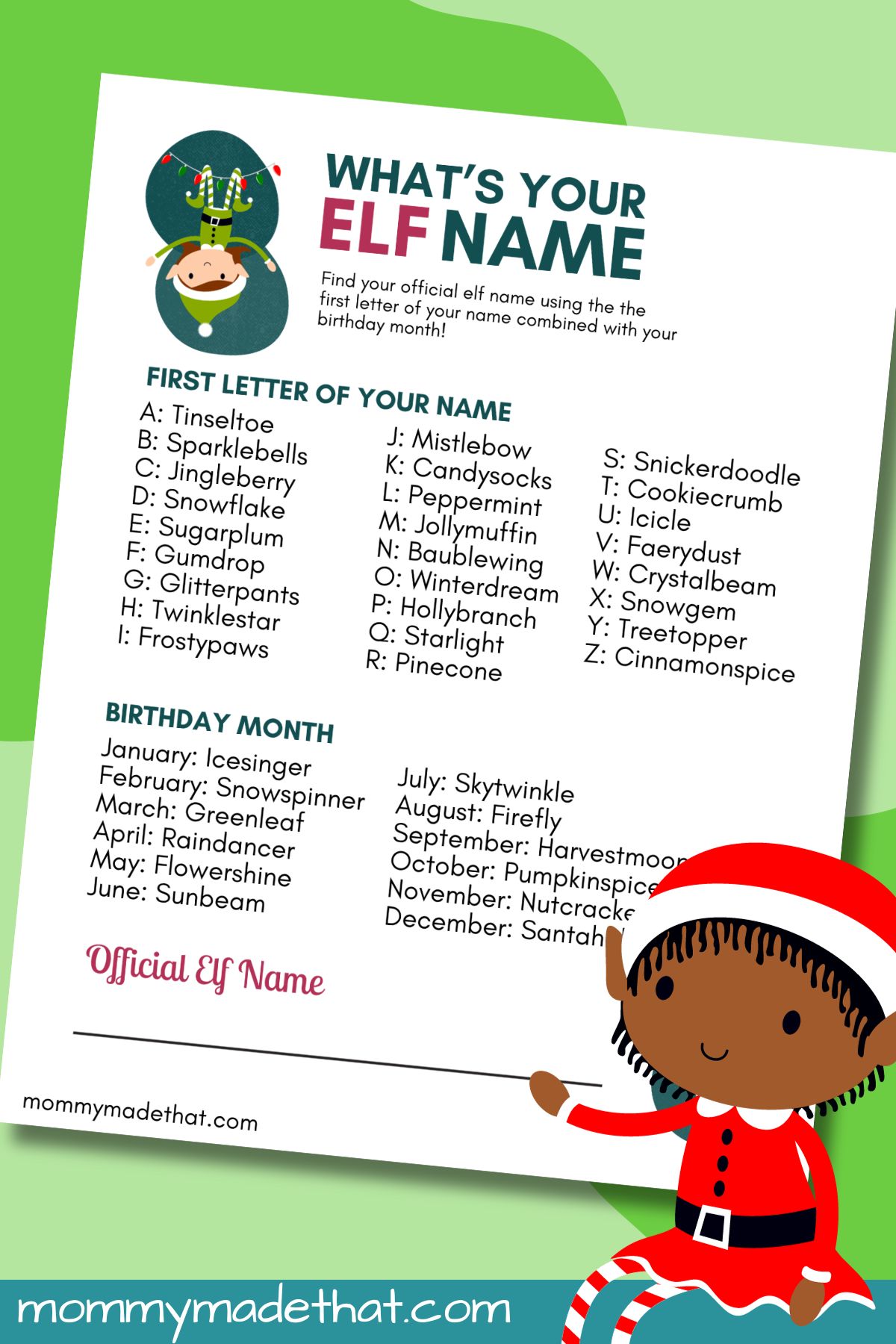 Your Personalized Elf Name Generator!
Imagine you're in a whimsical, wintry wonderland, surrounded by sparkling snow and jolly elves. But wait, what would they call you? Let's find out with our "Elf Name Generator"! It's simple, fun, and guaranteed to bring giggles and smiles.
How it Works:
Elf First Name: Start with the first letter of your real first name and match it to the list below to find your elf first name.
Elf Last Name: Then, find your elf last name by matching the month you were born with the ones listed.
Ready? Let's dive in!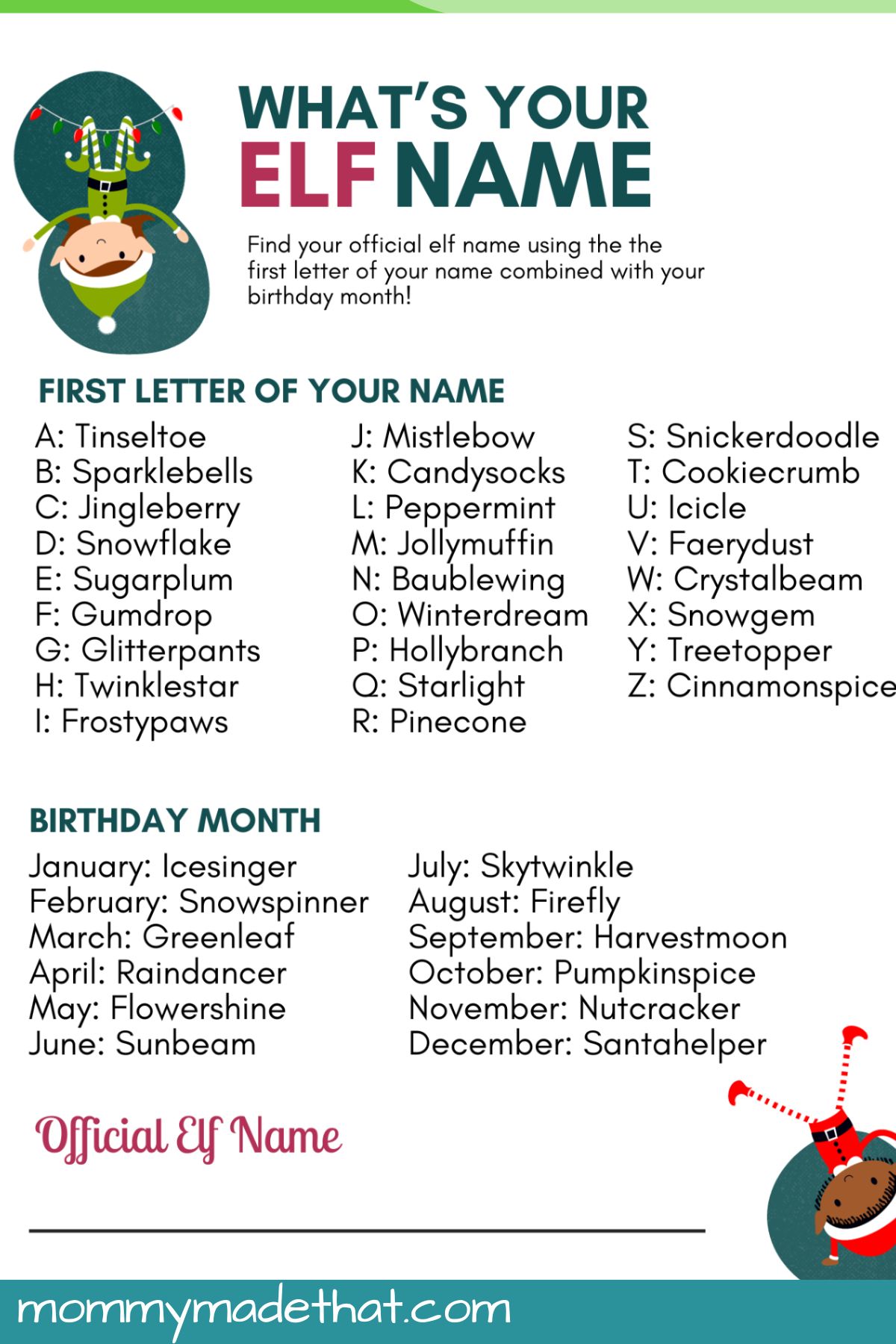 Elf First Name (Based on the first letter of your real first name)
A: Tinseltoe
B: Sparklebells
C: Jingleberry
D: Snowflake
E: Sugarplum
F: Gumdrop
G: Glitterpants
H: Twinklestar
I: Frostypaws
J: Mistlebow
K: Candysocks
L: Peppermint
M: Jollymuffin
N: Baublewing
O: Winterdream
P: Hollybranch
Q: Starlight
R: Pinecone
S: Snickerdoodle
T: Cookiecrumb
U: Icicle
V: Faerydust
W: Crystalbeam
X: Snowgem
Y: Treetopper
Z: Cinnamonspice
Elf Last Name (Based on the month you were born)
January: Icesinger
February: Snowspinner
March: Greenleaf
April: Raindancer
May: Flowershine
June: Sunbeam
July: Skytwinkle
August: Firefly
September: Harvestmoon
October: Pumpkinspice
November: Nutcracker
December: Santahelper
What's Your Elf Name?
Now, combine your elf first name and last name. For instance, if your name starts with "S" and you were born in July, you're Snickerdoodle Skytwinkle! Isn't that just enchanting?
Fun Ideas to Use Your Name:
Holiday Parties: Wear name tags with your elf names and introduce yourselves with a dash of elfish cheer!
Classroom Fun: Teachers, this is a perfect icebreaker before the holiday break.
Creative Writing: Kids, how about writing a short story about the adventures of your elf persona?
Learning Opportunities:
Alphabet Recognition: For the little ones, this is a great way to practice identifying letters.
Creative Thinking: Encourage kids to imagine what their elf character would be like. What would they do in the North Pole?
Seasonal Knowledge: Discuss the characteristics of the months and seasons represented by the elf last names.
Download Your Free Printable!
Ready to download your free "What's Your Elf Name?" printable. It's easy to print and perfect for your next festive gathering.
Just put your email in first name in the box below and we'll send it straight to your inbox.
This is for personal or classroom use only please. Not for commercial use. Thank you!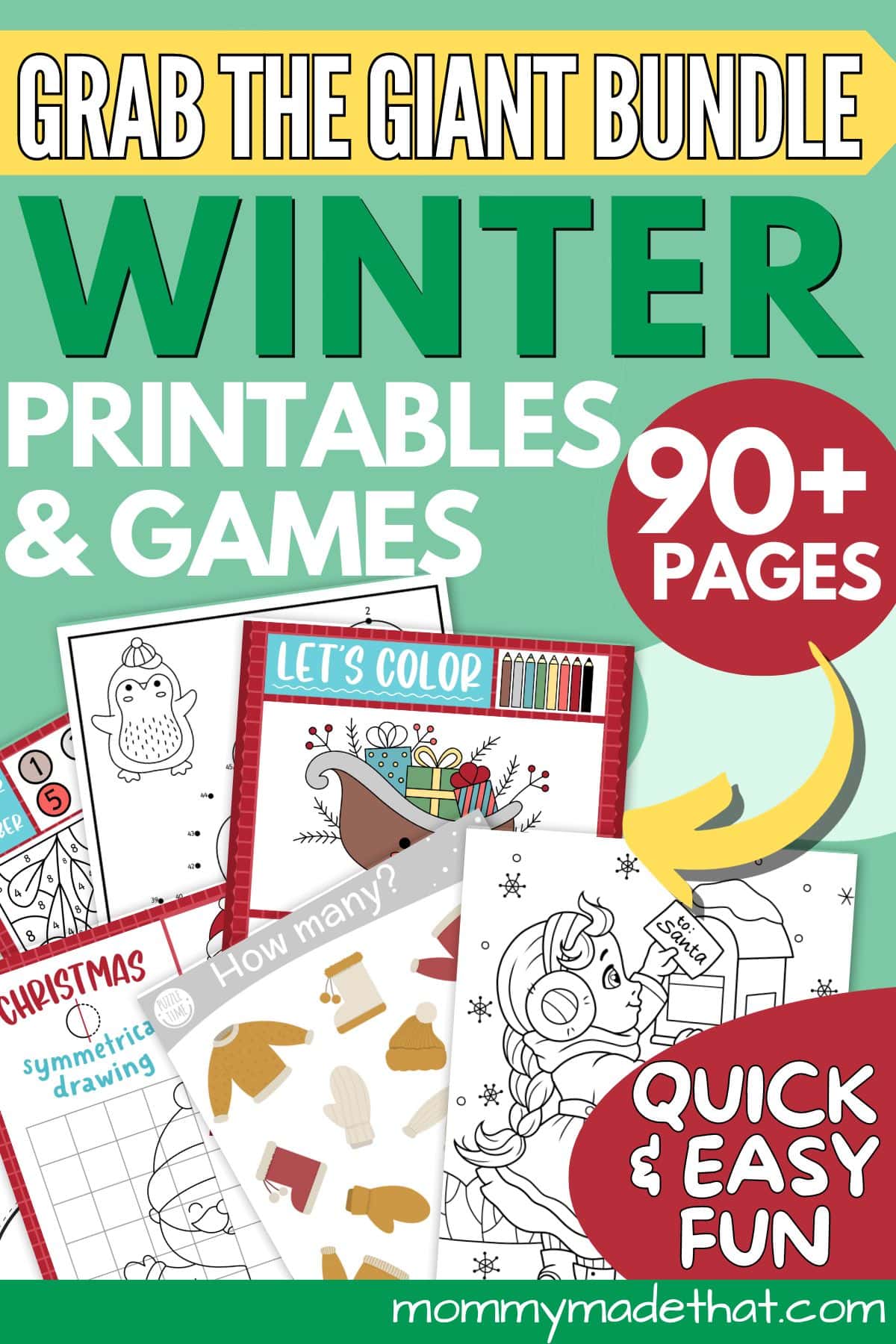 Share your elf names in the comments or tag us in your fun elf name adventures on social media. Let's fill our community with laughter and creativity this holiday season!