These Christmas ornament coloring pages are a fun holiday activity for both kids and adults. We have several different ornament pages to choose from.
They're large enough for crayons but detailed enough that they're great for colored pencils or gel pens as well.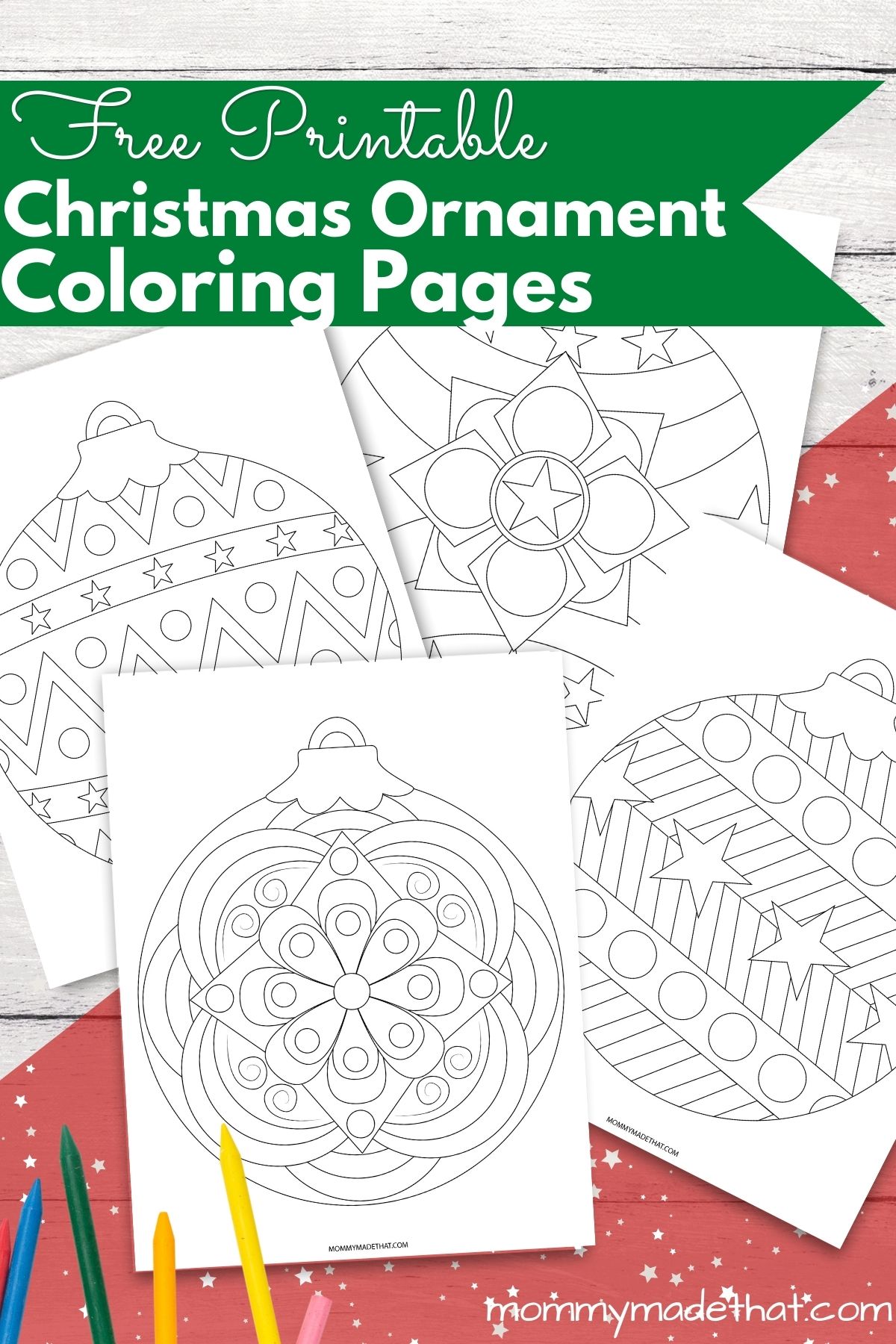 With Christmas right around the corner, we've been finding lots of fun activities for the family to participate in.
Our free Christmas printables make this all so much easier! And these Christmas ornament coloring pages are no exception.
Christmas ornaments are naturally mesmerizing. So much fun detail enwrapped in a pretty orb. And the possibilities of color combinations are endless!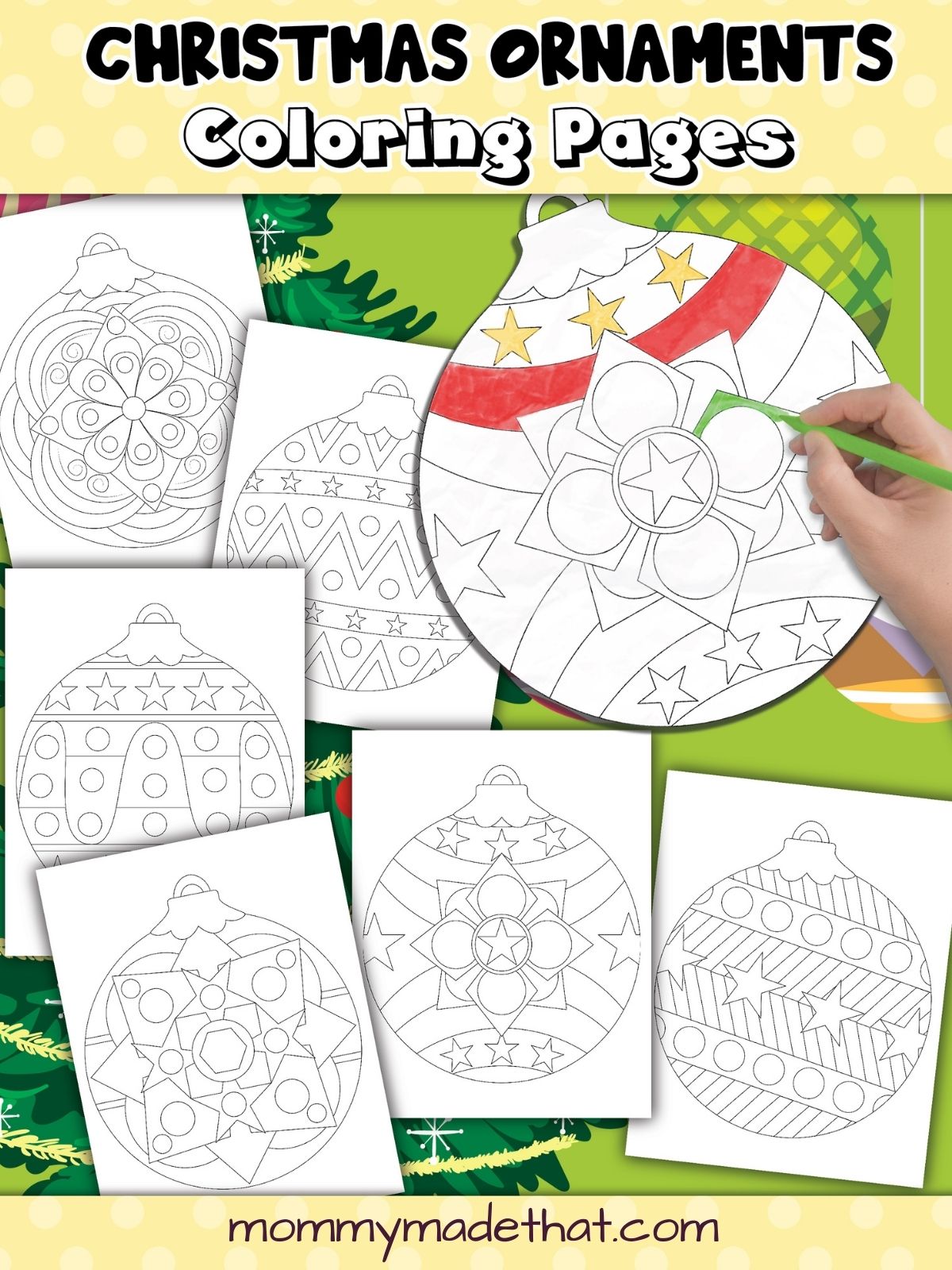 Fun ways to Use the Colorable Christmas Ornaments
In my opinion, the ornaments on these coloring pages are too big to use as actual Christmas tree decorations. Although we do have some great free printable Christmas ornaments already finished. Plus tons of other great DIY Christmas ornament ideas.
But there are tons of other ways you can use these ornaments once you've finished coloring them.
If you're using these for a classroom you can have the kids each color an ornament of their choice. Then hang them all up as a fun banner or border around the classroom. Displaying each child's work of art.
They'll love knowing they've helped make the classroom look decorative and festive for the holidays.
They also make a great kids activity at a Holiday party. Print out a few copies of our free PDF and set them out with a bucket of crayons.
The kids will have a fun activity to keep them busy and occupied during the festivities.
You can even provide glue and glitter to help the kids decorate the ornaments to their full potention.
But I recommend using those glitter glue pens since loose glitter can be a nightmare to clean up.
Grabbing the Christmas Ornament Coloring Pages
We have 6 different coloring sheets in our printable pack. You can click on the link below to take you to the coloring pages.
Then print out the PDF and get started!
Here is a little preview of all the ornaments in the coloring pack.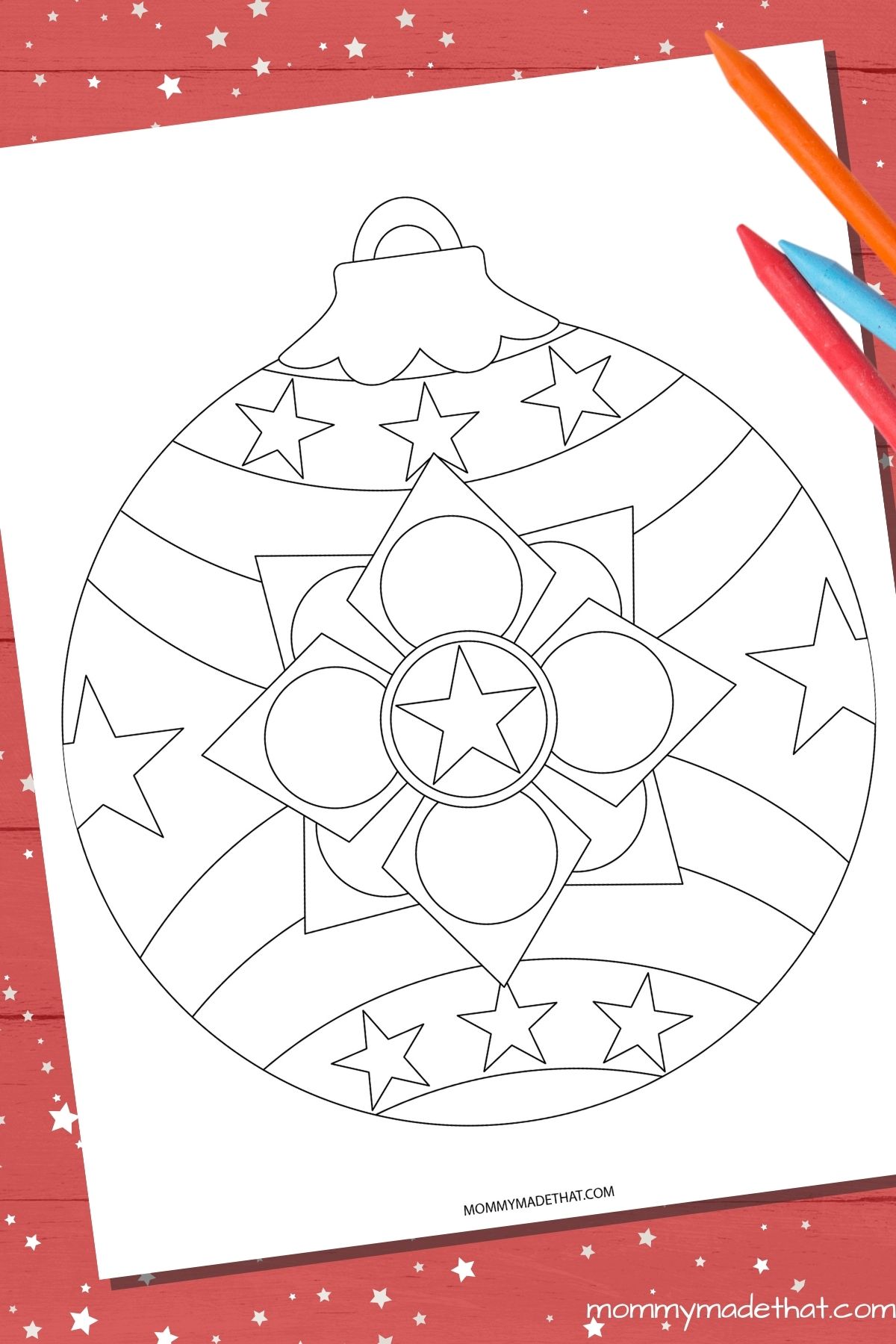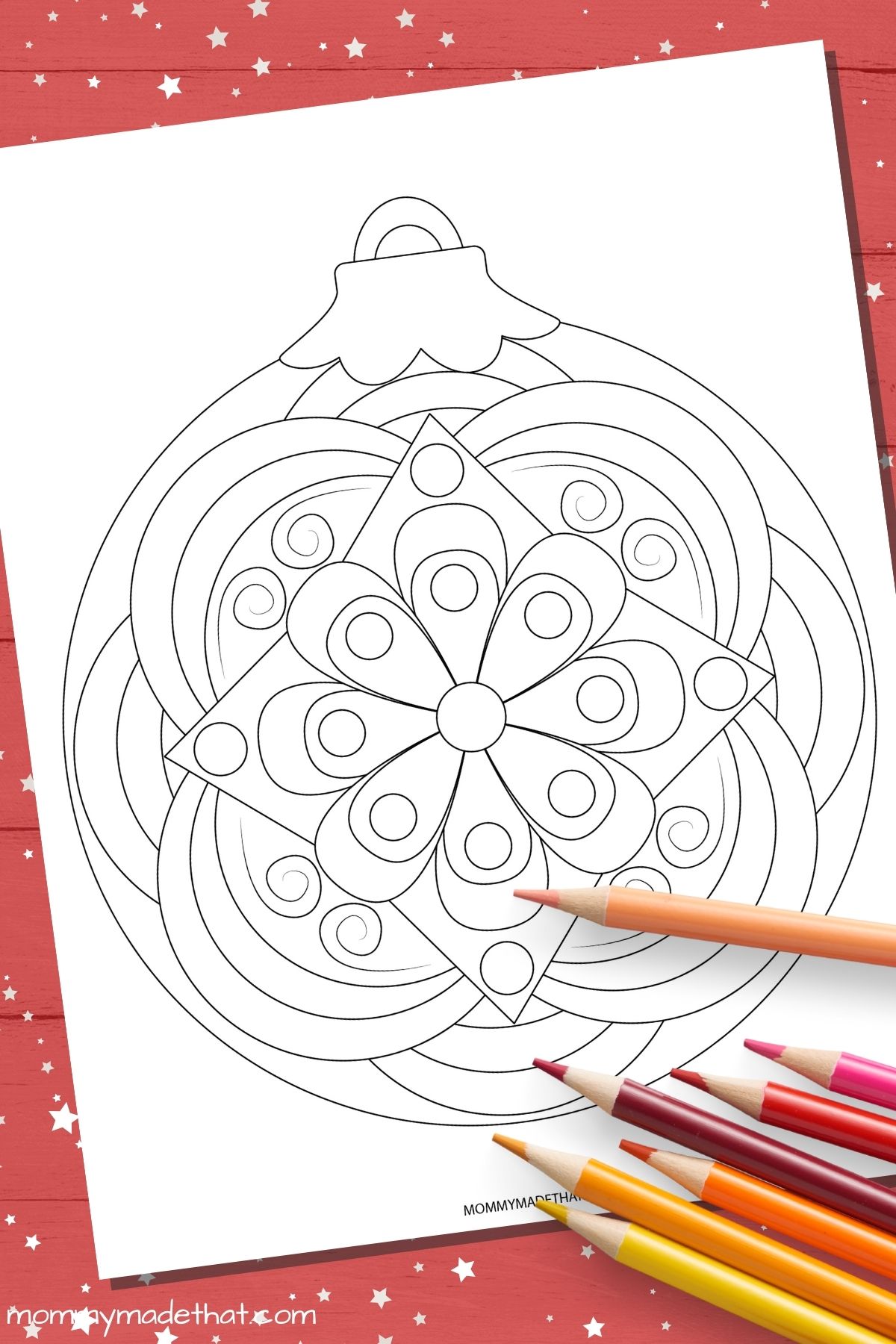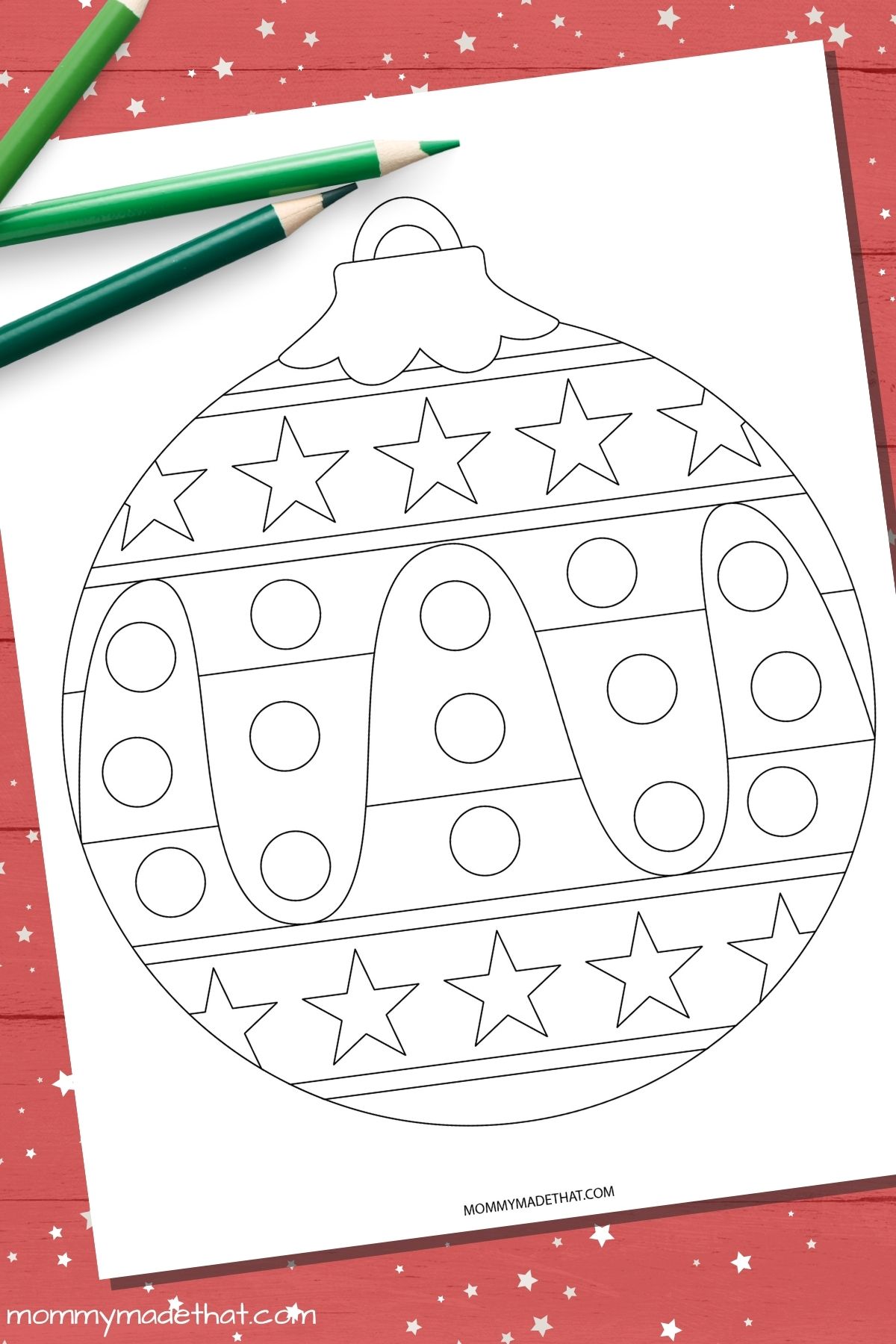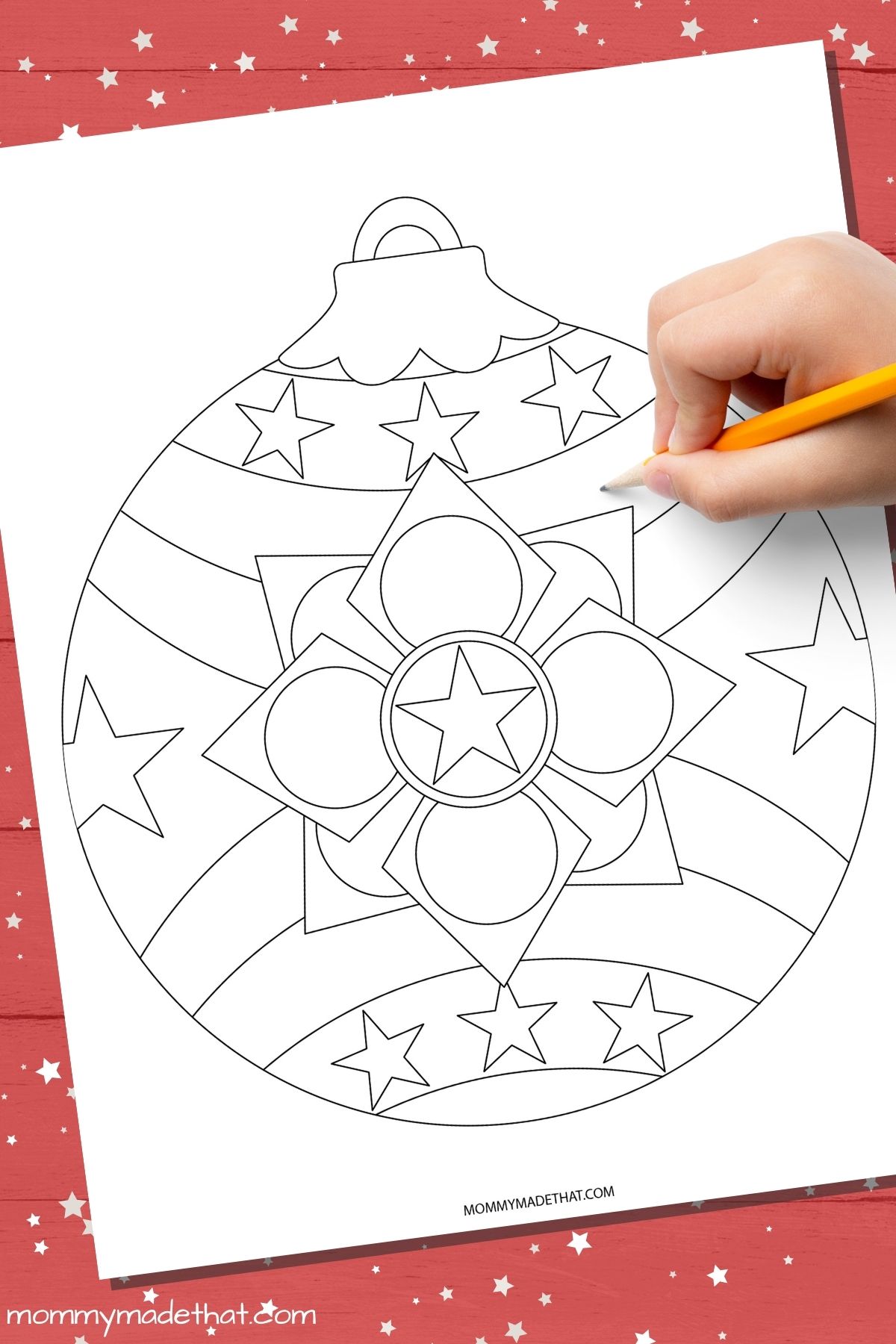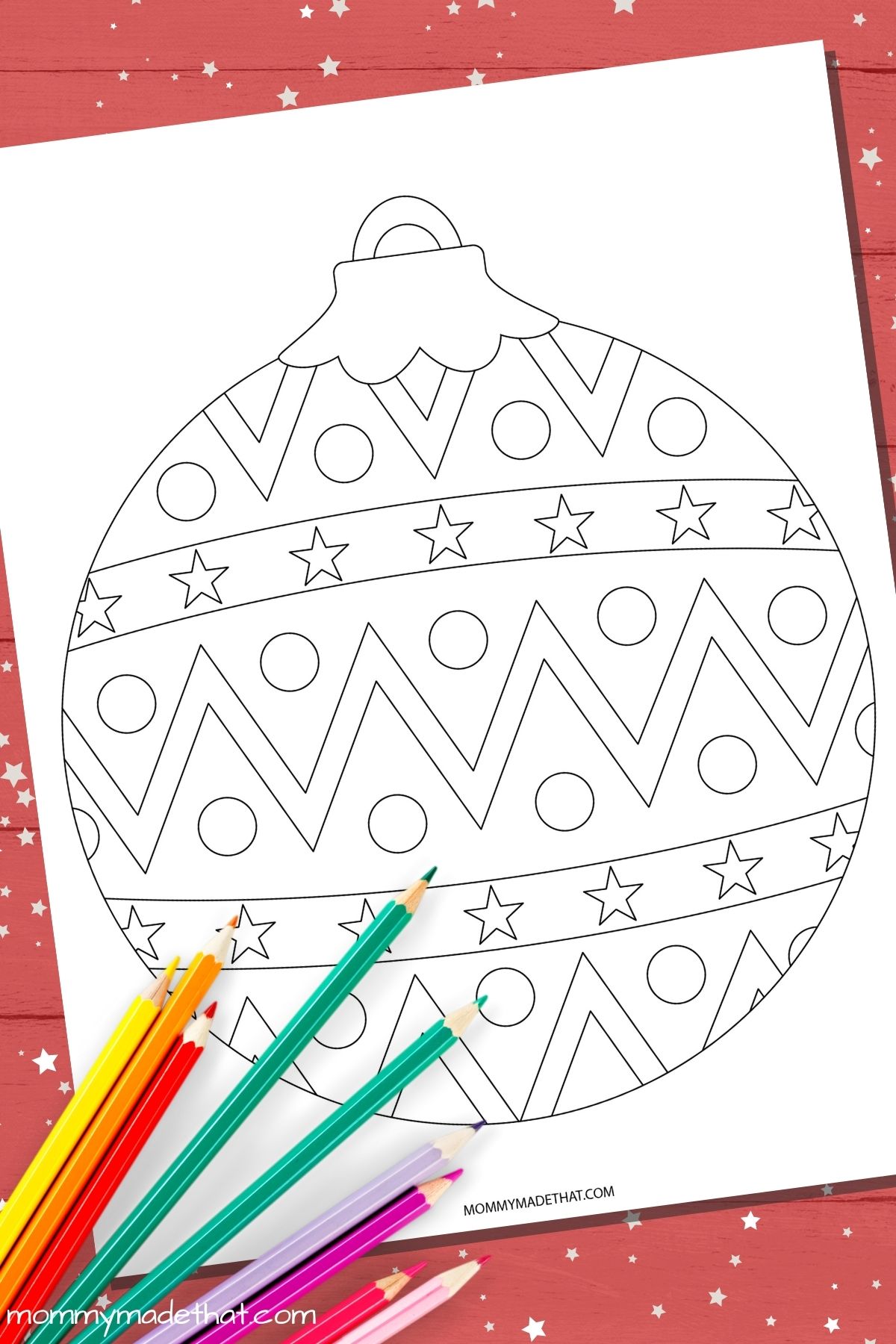 For our Ornaments we tried to include lots of fun shapes and symbols. You'll find lots of zig zags, polka dots, stars and lots of fun colorable shapes and movement.
We hope you enjoy coloring these as much as we did!
Here you can grab the Christmas Ornament Coloring Pages.
Make sure to check out some of our other awesome Christmas printables like these:
Free Christmas Connect the Dots Activity