Free Printable Christmas Dot to Dot
These Christmas dot to dot printables are fun, easy and free! They're a great Christmas activity for kids that will help teach them fine motor skills and keep them busy in the festive mood.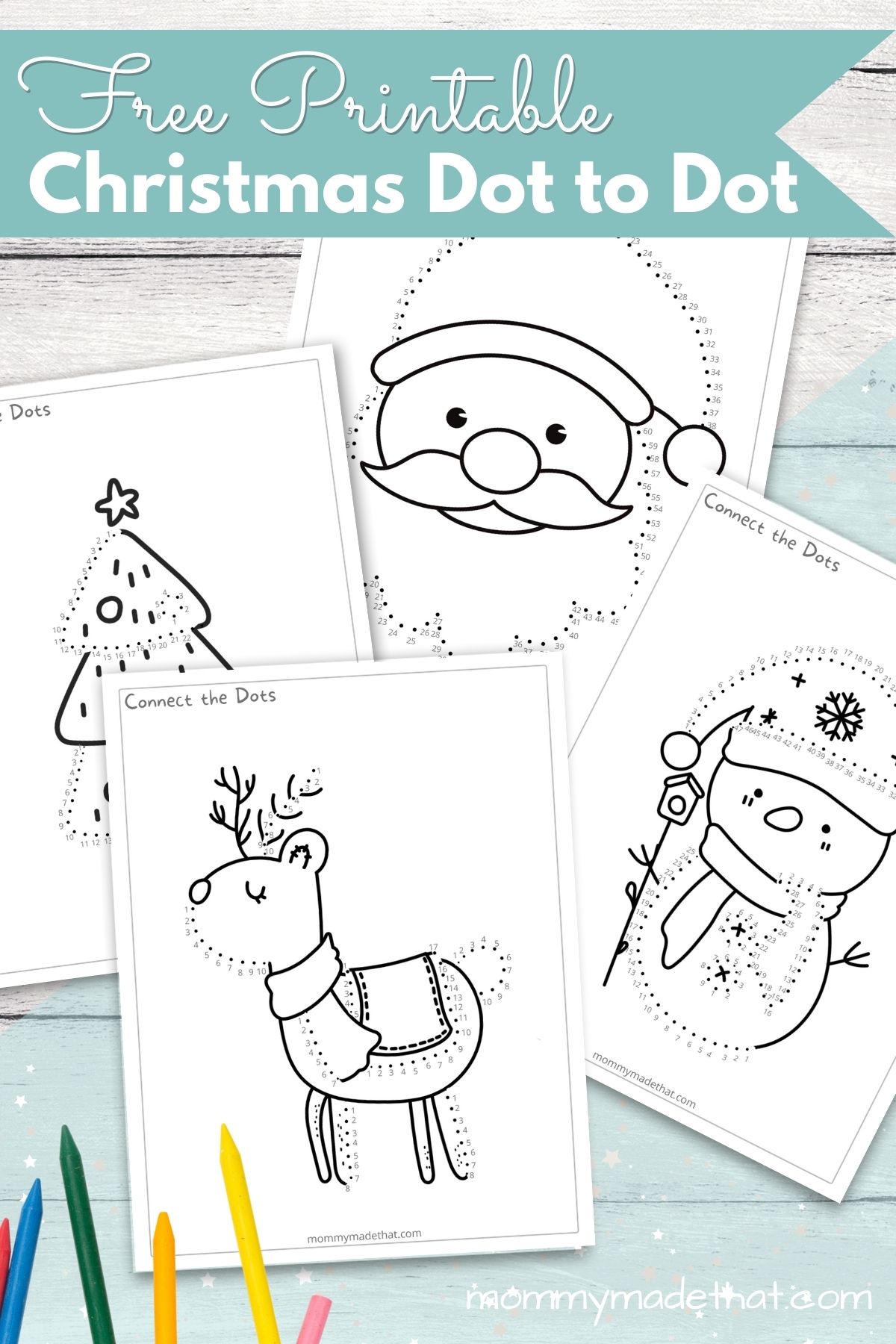 It's Christmas season and we all want to get the kids in a Christmas mood. If you are looking for fun Christmas printables we got you covered.
We created these free Christmas dot to dot printables just for you!
This activity will teach them how to draw Christmas characters while at the same time, teaching and reinforcing number skills.
These Christmas-themed connect the dot printables are great for younger pre k kids and older kids.
Christmas Connect the Dots
Since we created these dot-to-dot activities ourselves, I enlisted my kids to help us decide on which images would be the most fun.
So we came up with our favorite Christmas characters to include in this printable for the most Christmas fun.
We included
A reindeer
A snowman
Santa Claus
A Christmas tree
We created them to be simple, but still fun. They'll end up with pretty Christmas pictures they can hang up and be proud of.
You may see some of these same characters over in our Christmas color by numbers activity printables as well.
Benefits of Dot to Dot Activities
There are tons of fantastic benefits of connecting the dot printables for kids. Other than being a fun activity to keep them busy, it also reinforces tons of learning benefits
Counting skills
Doing dot to dot exercises helps kids with numerical order and reinforces counting.
We tried to keep these lines nice and linear to help keep confusion down on what number comes next, making it perfect for younger kids just starting to learn their number order.
Fine Motor Skills
Children's earliest skills involve learning to move their bodies.
Working through dot to dot activities help strengthen their hands and finger muscles.
This will help prepare them for writing skills and learning to hold pens and pencils better.
Hand-Eye Coordination
Most worksheets and printables like these will help any child develop their hand and eye coordination.
Having to focus on each dot as they move their pencil connecting each one helps their brain to reinforce movement skills with intention.
The Dot to Dot Printables
We have 4 printables we made. They were a lot of fun to make and the kids had a blast connecting the dots on each one.
Snowman Dot to Dot
This cute little snowman is only half done. He needs help drawing in his buttons, scarf, hat and even a part of his body.
Reindeer Dot to Dot
This reindeer needs help connecting the dots for one of his antlers, his legs and his face.
Don't forget to help him with his tail and a cozy blanket to keep him warm in the snow.
Santa Dot to Dot
Santa needs a lot of help! Make sure to connect the dots to help him with his hat and big fluffy beard.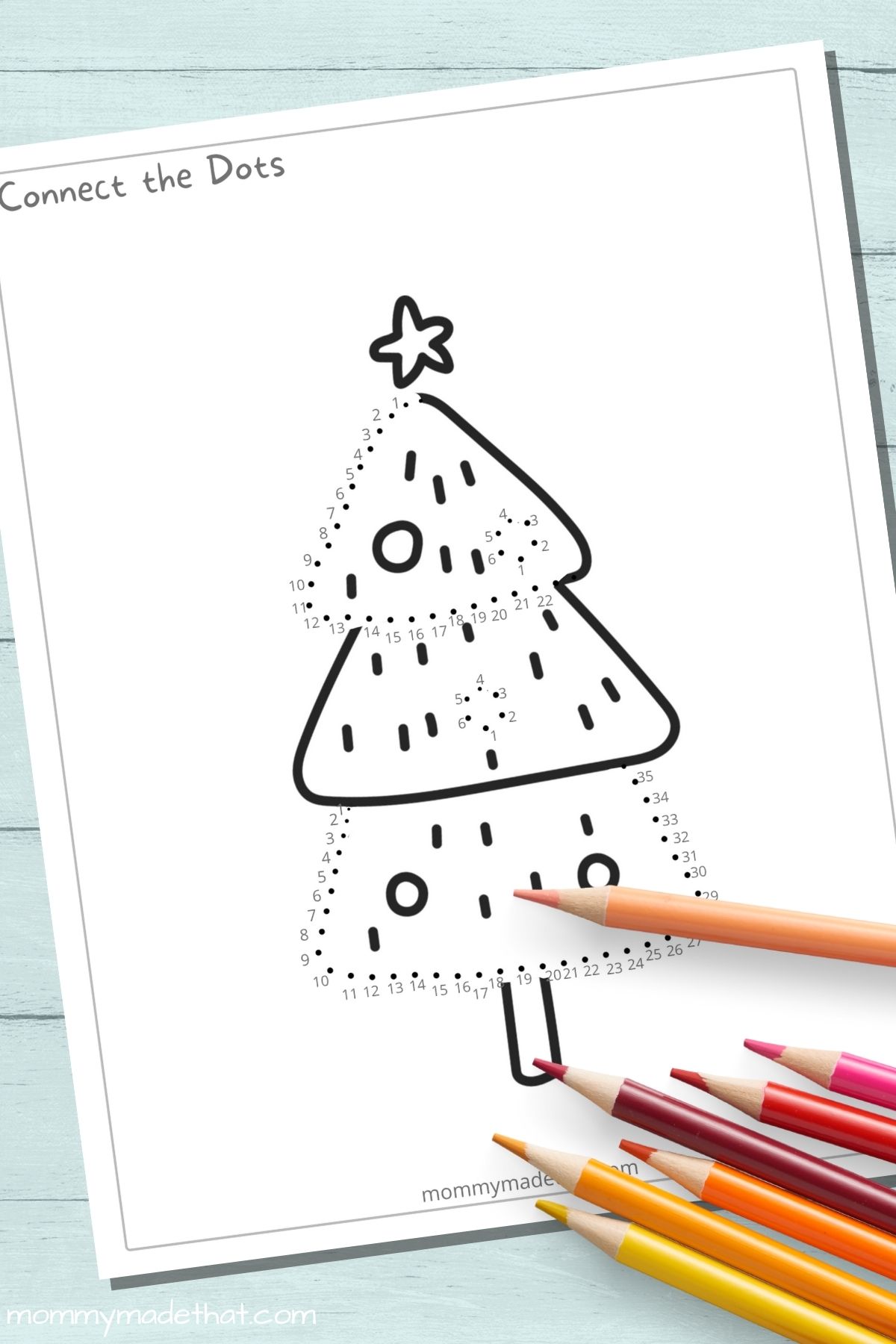 Christmas Tree Connect the Dots
This Christmas tree needs help with half his body! Don't forget his ornaments too!
You can grab tons of other fun Christmas tree printable templates as well for endless crafting and Christmas activity fun.
How to download the Dot to Dot Printables
To grab the free printable Christmas Dot to Dot pages, sign up in the box below!
We'll send the PDF file straight to your inbox.
These are for personal or classroom use only. Not for commercial use. But feel free to print out as many as you need! Thank you!