Christmas Color by Number
Today we have this fun Christmas color by number printable! It's a great holiday activity your kids will love to do all while getting in a bit of number recognition practice.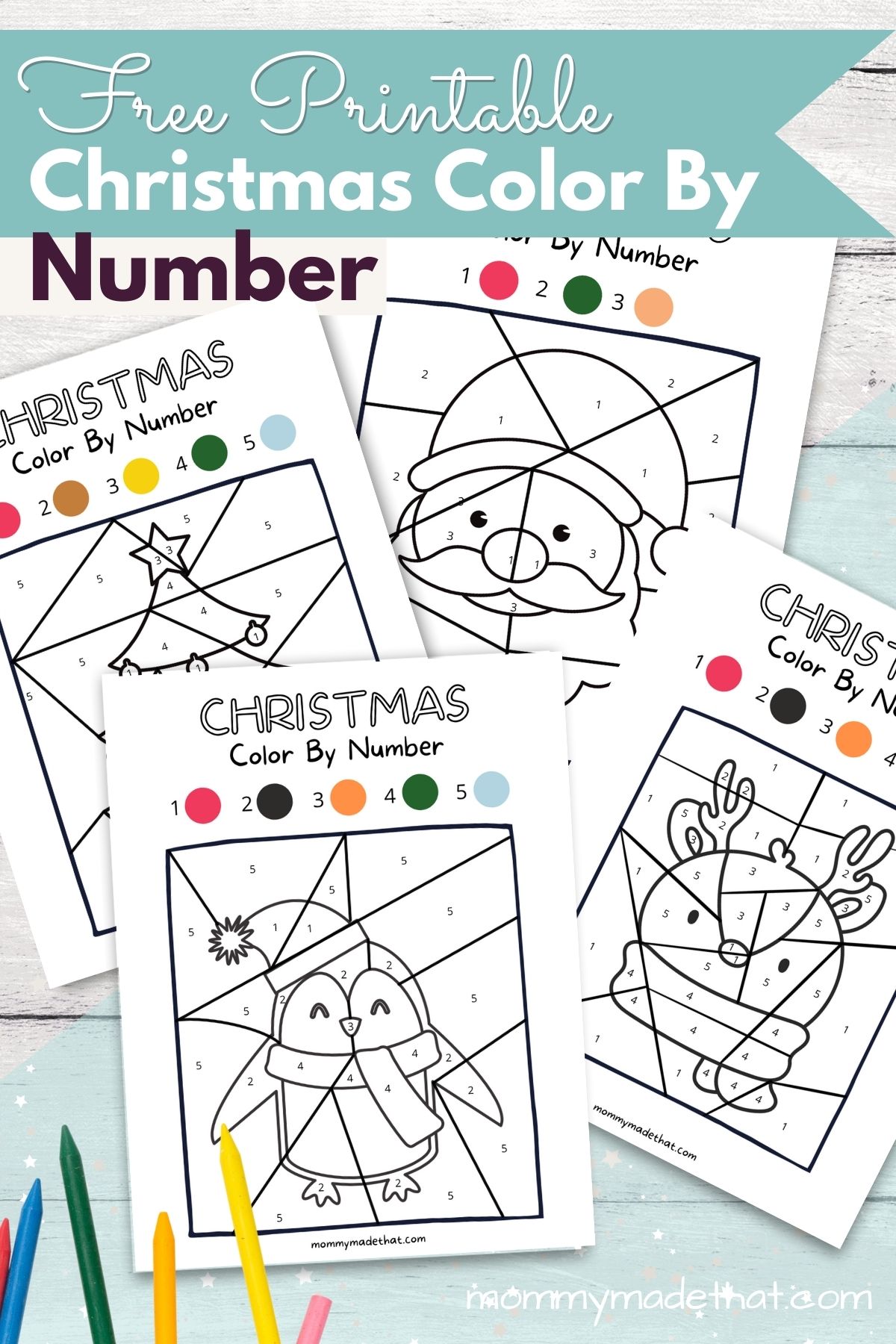 Christmas is almost here and we all know what that means: time for crafts, presents, and Christmas color by number!
This year, you can enjoy the holiday with your kids while doing a craft together. This activity is great for kids of all ages, but especially preschoolers.
There are many different Christmas color by number pages to choose from.
You can find patterns of Santa Claus, a penguin or even Rudolph the red-nosed reindeer.
We have a ton of fun Christmas Printables.
And this color by number printable is one of the kid's favorite activities to do during the holiday season.
In fact, a few of the characters may even pop up in our Christmas dot to dot printables as well.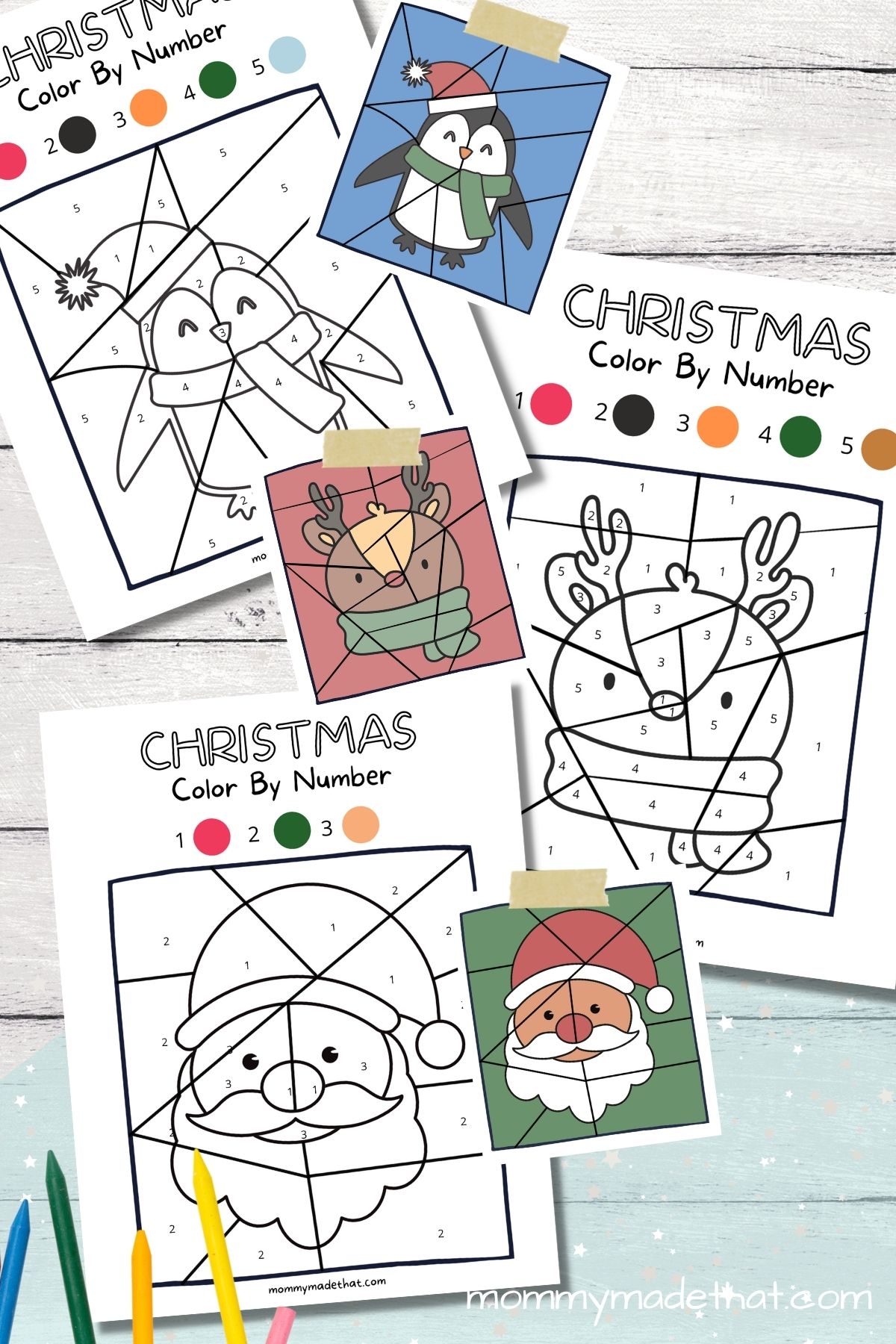 Benefits of Color by Number Activities
There are many benefits of doing color-by-number activities for kids.
One benefit is that it's a great activity to do with family members.
They also work on their number recognition, hand-eye coordination, and practice their colors.
For younger children who are learning about numbers, this is a great way to have them recognize the different numbers and colors.
Not to mention all the fine motor skills that coloring pages help develop in young kids.
We included a couple of the pages in the printable PDF file, that shows what the colored in pictures would look like if following the correct color markers.
Christmas Color by Number Printables
These color by number printables contain fun Christmas characters and symbols.
We included Santa, Rudolf, a cute winter penguin, a gingerbread man and a cute decorated Christmas tree.
These make fun Christmas coloring pages that double as a learning activity for young children.
Our Color by number sheets include the following pages: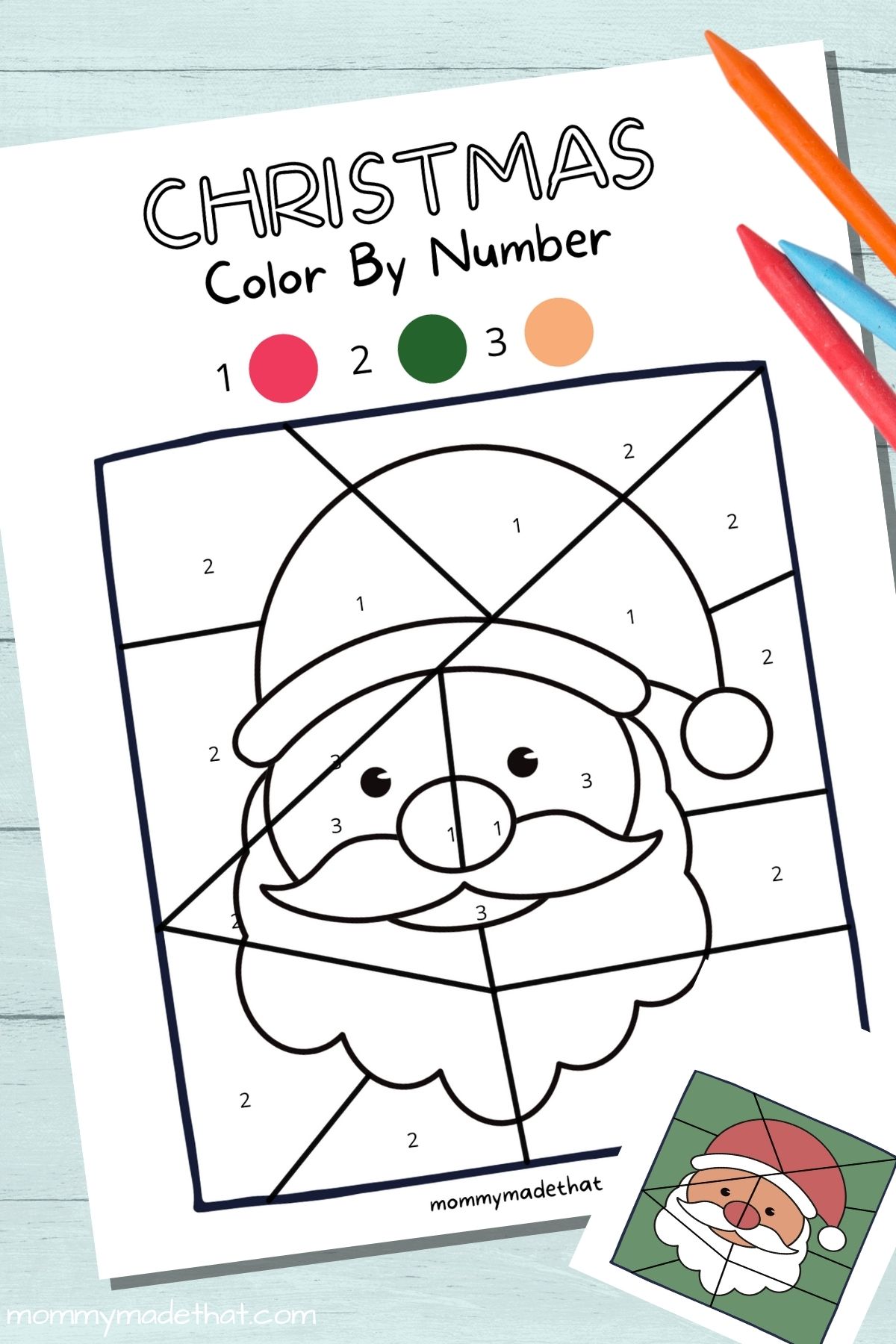 A Cute Little Santa Claus
This is probably the easiest one on the list. This little guy only takes 3 colors, Red, Green and some sort of "skin color" we put an orange color in case the kids are only using an 8 pack of basic colors.
The skin color can really be any color the kids like to represent Santas skin.
The blank spots are supposed to be left white.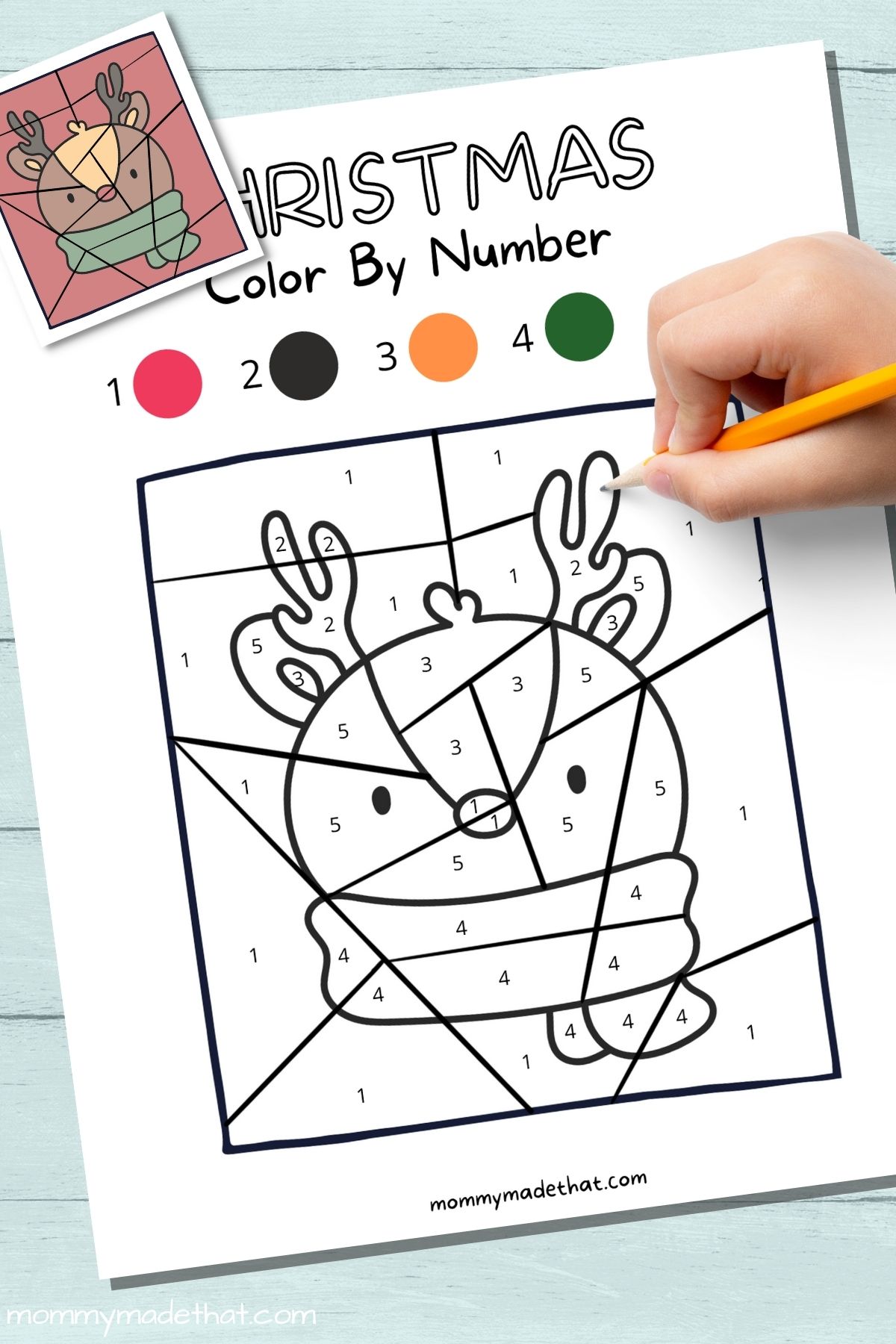 Rudolf the Red-Nosed Reindeer
This little Rudolf is one of my favorite worksheets in the color by numbers set. He's just so adorable and a lot of fun to color.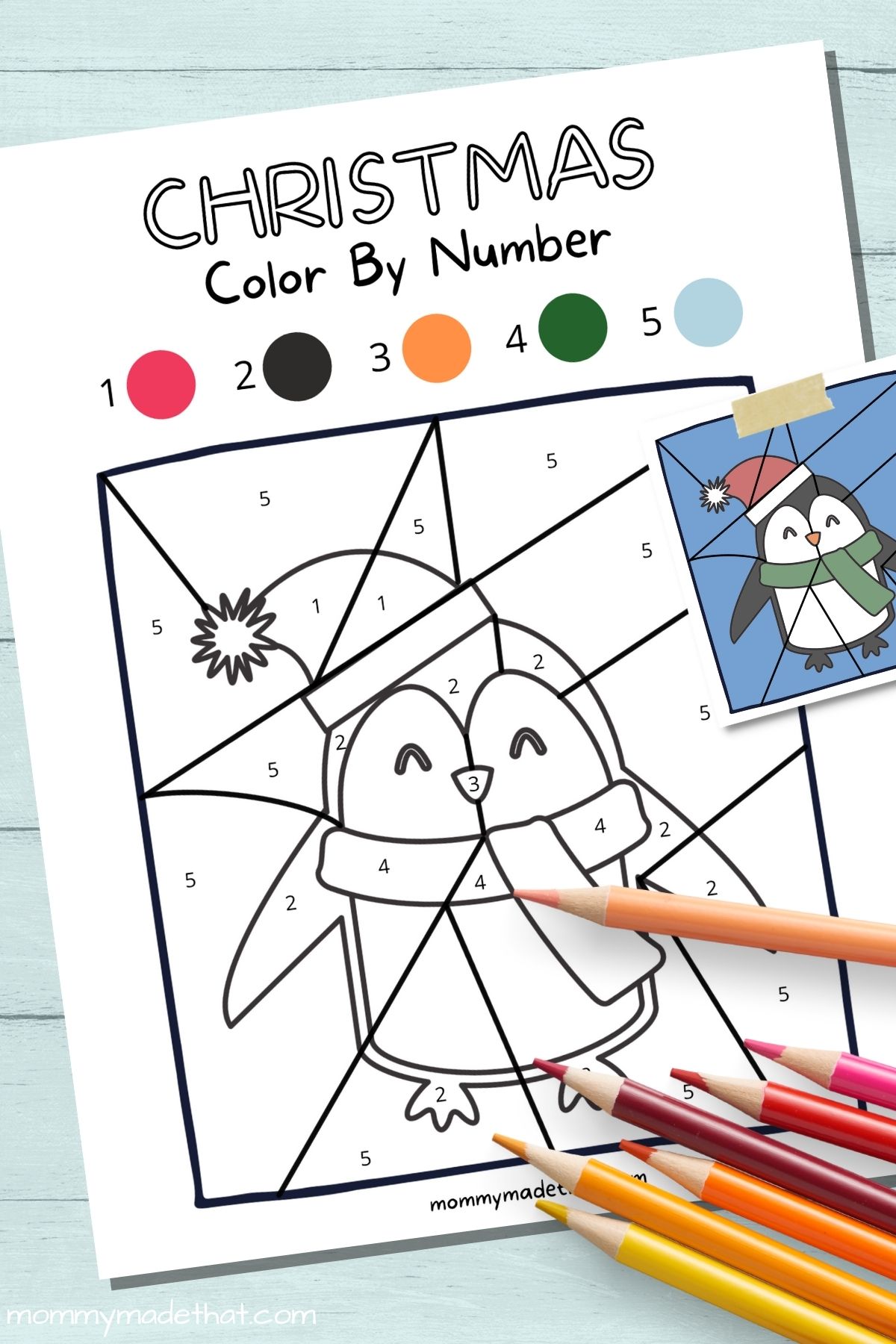 Cute Winter Penguin
This colorful winter penguin is dancing and wearing a cute little scarf and Santa hat. The background is colored blue to represent the frosty sky. The blank spots are supposed to be left white.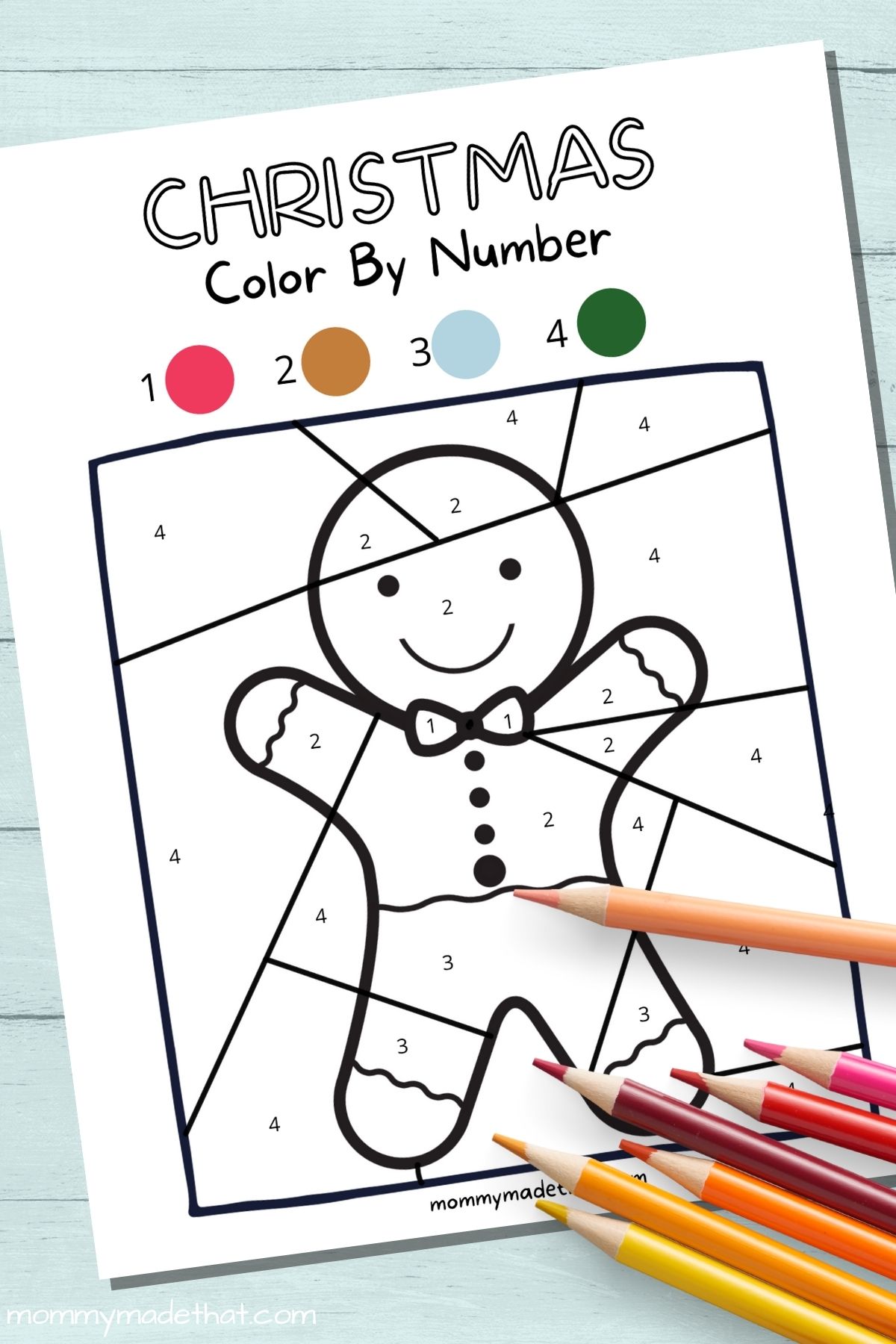 Gingerbread Man
We gave our little gingerbread man a pair of blue pants and a red bow tie. The end of his hands and feet are left white to represent a bit of icing.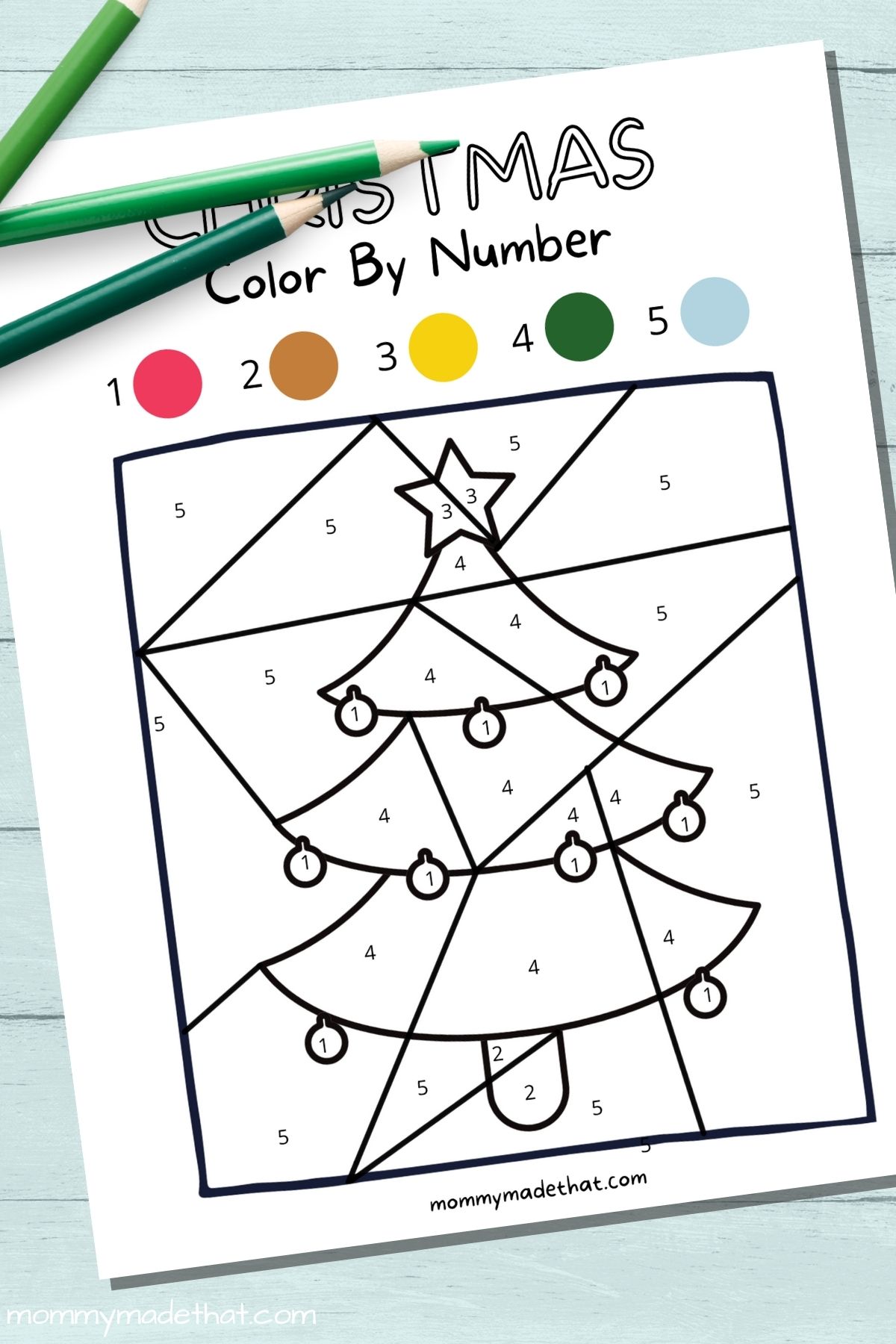 Christmas Tree
This fun little Christmas tree is decked out with a big yellow star and red ornaments.
You can also find grab tons of printable Christmas tree templates for other coloring purposes along with our other Christmas printable templates.
Tips for Using in a Classroom Setting
If you plan on using these Christmas coloring worksheets in the classroom, I suggest printing out all the coloring pages and making a few copies of them.
Let the kids grab a page they like and explain how to color in each section according to the number and matching color.
You can post up the finished colored pictures so they can get a good idea of what the worksheet is supposed to look like.
It's such a fun holiday activity that they'll barely recognize that they are learning!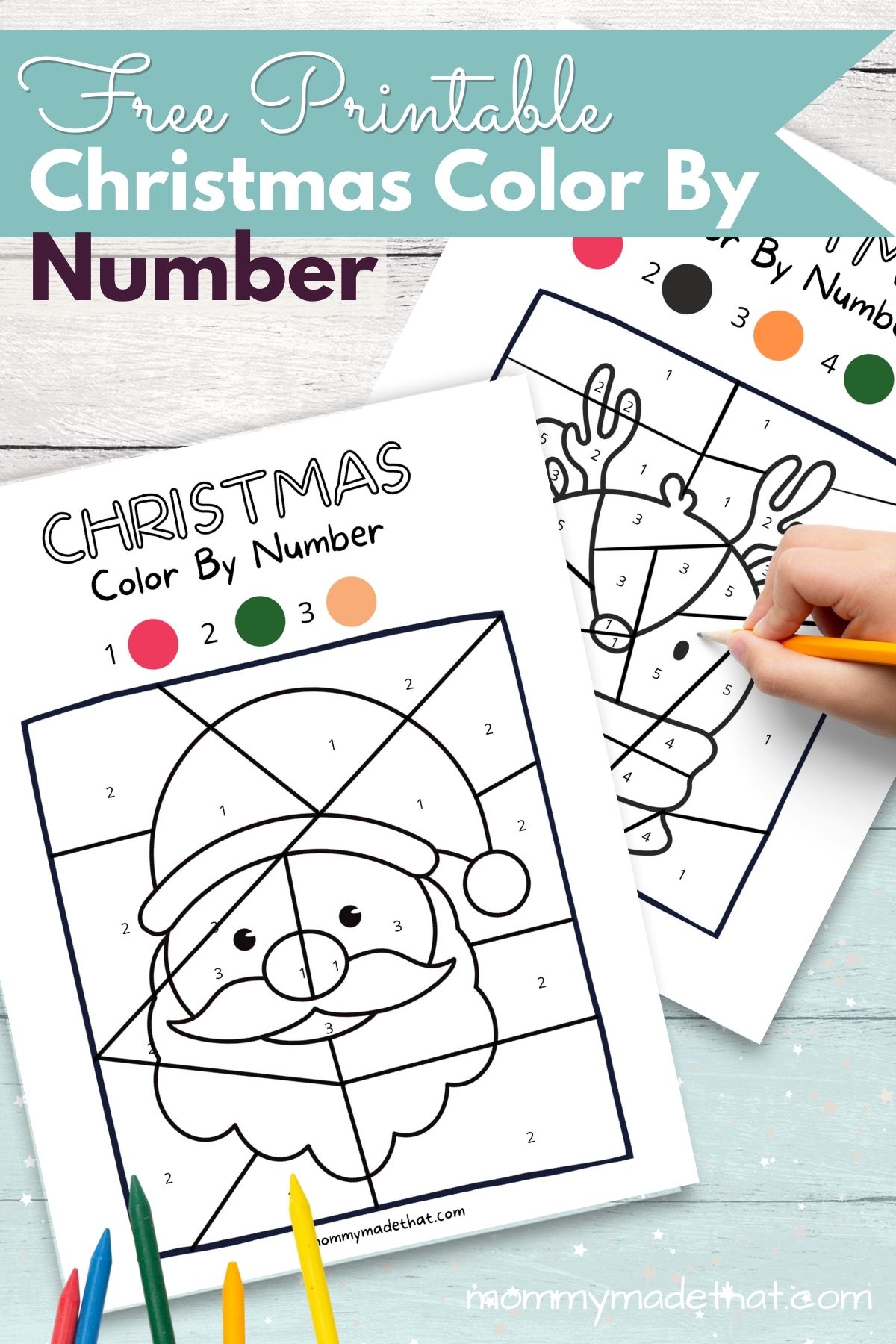 Grabbing the Color by Numbers Sheets Printable Pack
To grab our coloring sheets, place your email in the form below.
We'll send the entire PDF will all of the coloring sheets straight to your email.
Then just print out the ones you want to use!
We hope you enjoy these!