This roll a snowman printable is a fun build a snowman game where kids roll a dice to draw their snowmen.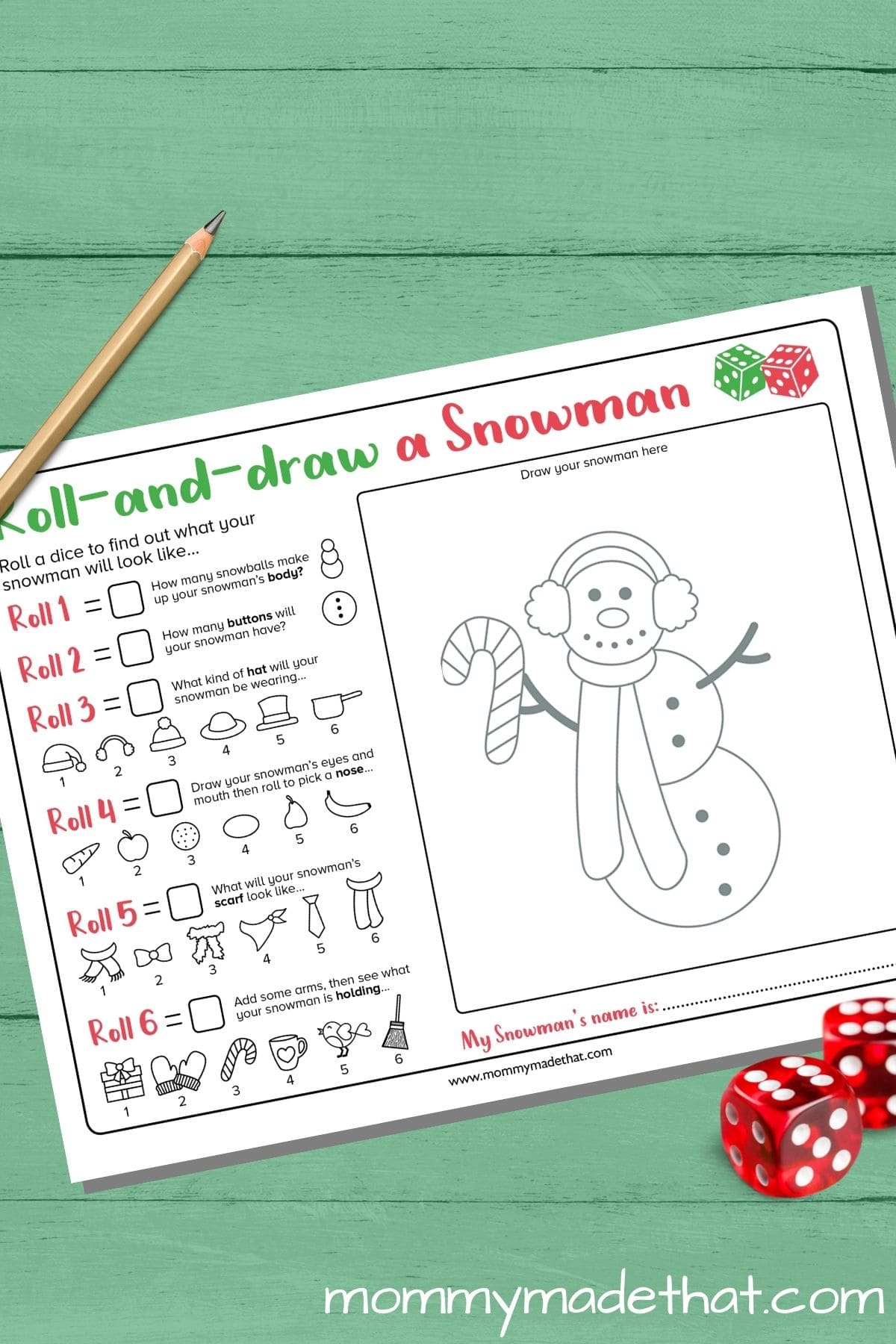 Today we have this fun Christmas printable that's perfect to keep the kids busy and entertained this holiday season.
It's a roll a snowman game where kids roll a dice to see what they'll draw on their snowman.
It's similar to our roll a gingerbread house printable.
I love how surprised they always get by how their snowmen turn out. It's tons of fun and one of our favorite snowman activities.
You can pair these with our snowman templates for even more snowman fun.
Items Need to Play
Our snowman printable: You can grab it at the end of this post.
Dice: You'll just need once regular die for this game, or you can print out our printable dice template and make your own.
Pencil: You can also use markers, colored pencils or crayons. Get as creative as you like!
How to Play Roll a Snowman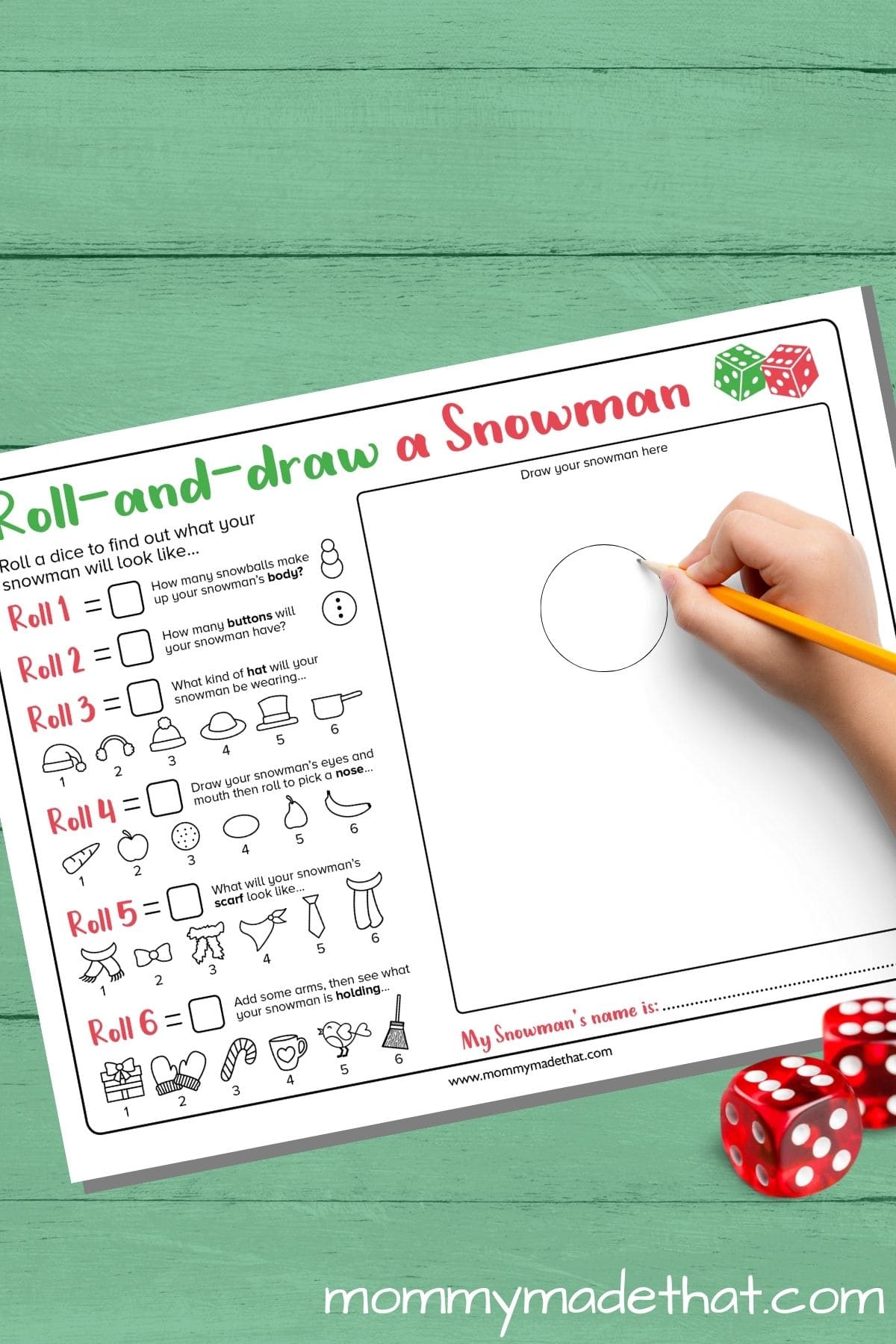 To play our game, first print out our free printable.
Then grab a pair of dice.
This printable is a fun drawing prompt game. So each roll will determine what to draw for a specific part of your snowman.
Here are the guidelines for the printable:
The first roll determines how many snowballs will make the base of your snowman.
The second roll determines how many buttons to add to your snowman.
The third roll will determine what type of hat he'll have.
The fourth roll will be your cute guy's nose.
The fifth roll will determine his scarf style.
And the final roll will be what your snowman is holding.
It's a fun way to encourage a little creativity and encourage new drawing skills.
Grab the Free Printable Game
To grab the free printable roll a snowman game, put your email in the box below. We'll send the printable straight to your email.
This is for personal or classroom use only please. Not for commercial use. Thank you!
I hope you enjoy this printable activity. Be sure to check out our Christmas crafts for kids too!