Printable Battleship Game (Free Printable Game Boards)
Today we have a printable version of the classic battleship game! Grab your favorite version and get to playing.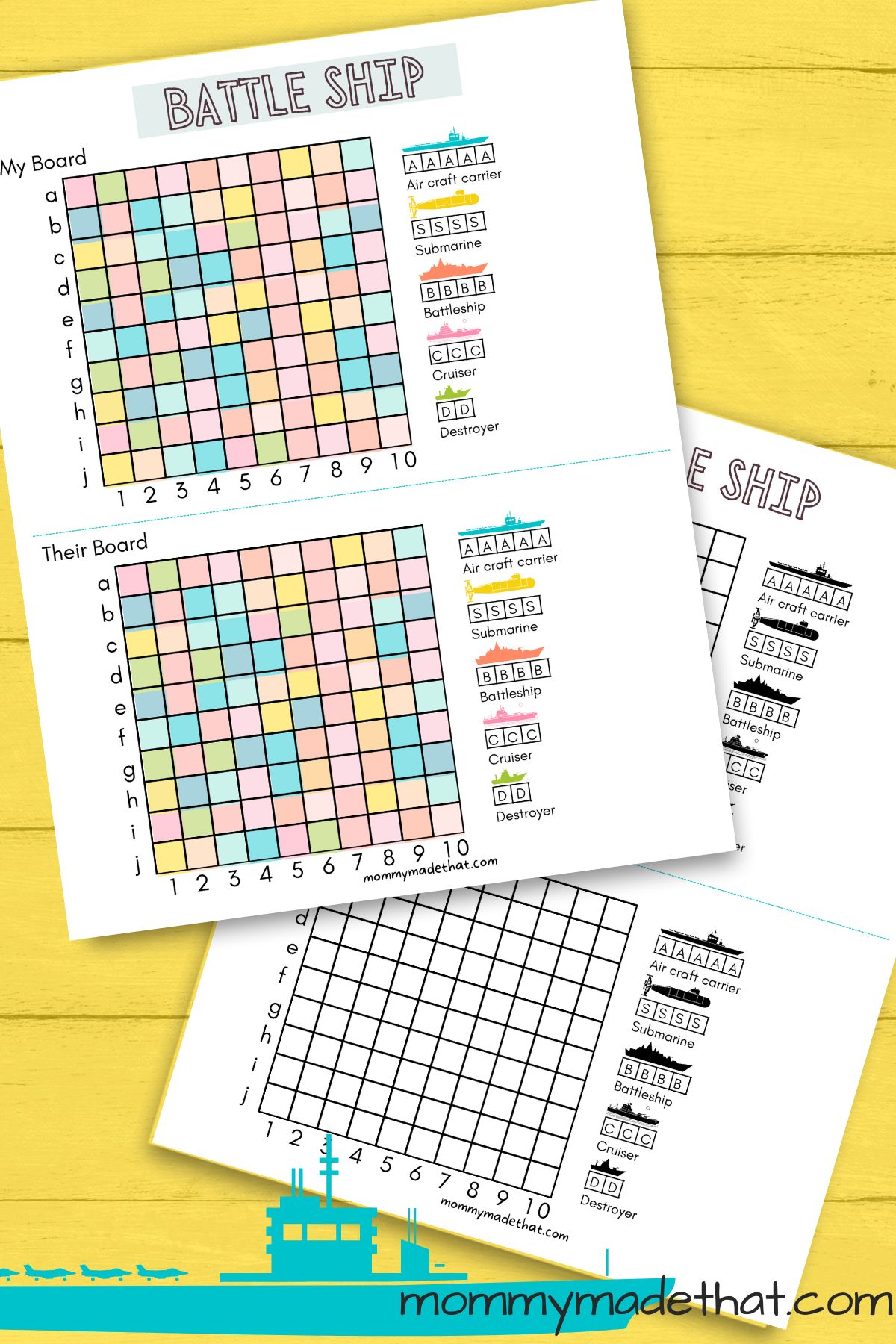 Do you remember playing Battleship as a kid?
Now, you can relive the nostalgia of this classic game with your family with our paper board game!
Whether you are looking for an exciting way to spend a rainy day or just want to have some quality time together, the printable Battleship game board is just what your family needs.
So print out our Battleship grids and let the battle begin!
If you like this printable game you'll enjoy our others too, like our printable tic tac toe board or our dots game printable.
How to Play Battleship
The goal of the game is to sink all of your opponent's "ships" before they sink yours.
It's simple enough that even small children can play along.
All you need is our printable battleship game board and two players (or teams).
You can download a free PDF version from our website here.
Each player takes turns firing upon their opponents battleships until one player has sunk all of the other player's ships.
Setting Up
Once you've printed out two copies of the printable Battleship game board, each set should have five different types of ships:
An aircraft carrier (5 squares)
A battleship (4 squares)
A submarine (4 squares)
A cruiser (3 square)
a destroyer (2 squares)
Before beginning the game, each player should place their ships on their own boards by putting them in any orientation they choose.
You can either mark your ships on your game board, or use our printable ships to use as markers.
Playing The Game
Once both players have placed all of their ships on their respective boards, it's time to get started playing!
Players take turns guessing where their opponent has placed their ships and then marking down if they were successful at hitting or missing those targets.
For example, if Player A guesses that Player B has placed one of her ships at F7 then Player B will mark it as either a hit or miss depending on whether or not there was actually a ship located there.
This process continues until one player has successfully sunk all of the other player's ships.
Printable Battleship Game Board
Our printable battleship grids come in 2 versions. A fun colorful version and a printer-friendly black and white version.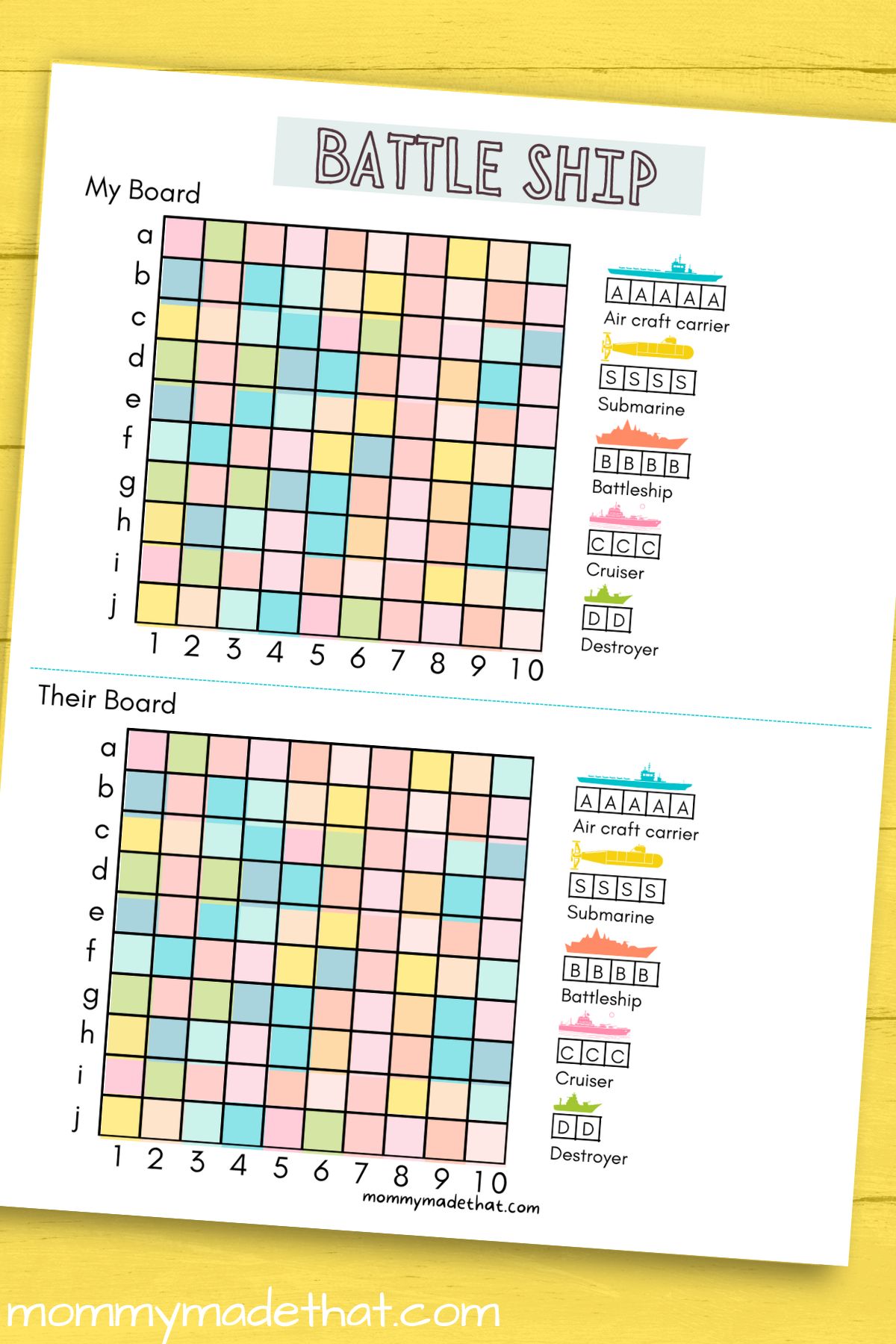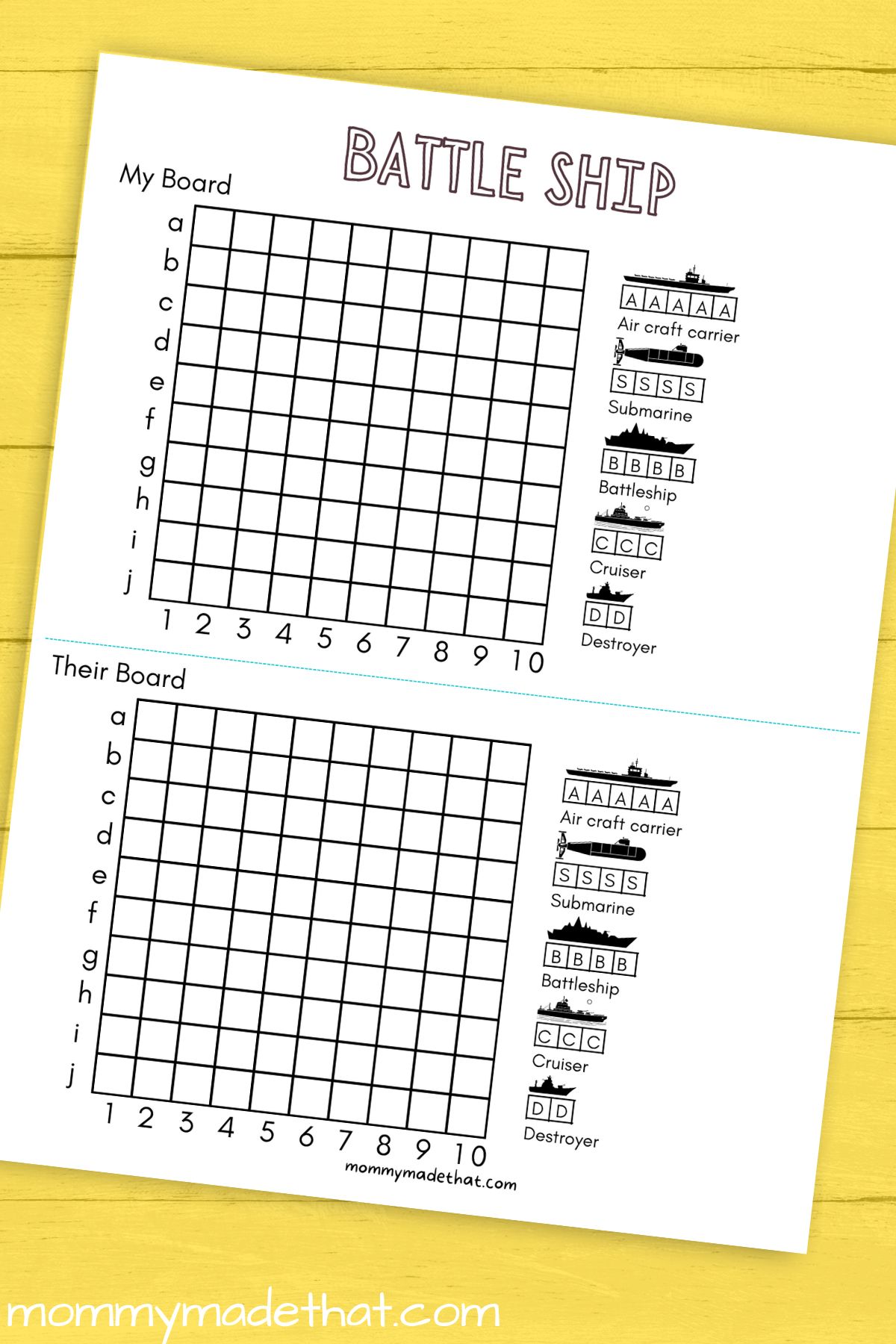 We also included ships to go with our battleship printable.
You can grab matching colored ships, or grab the black and white ones.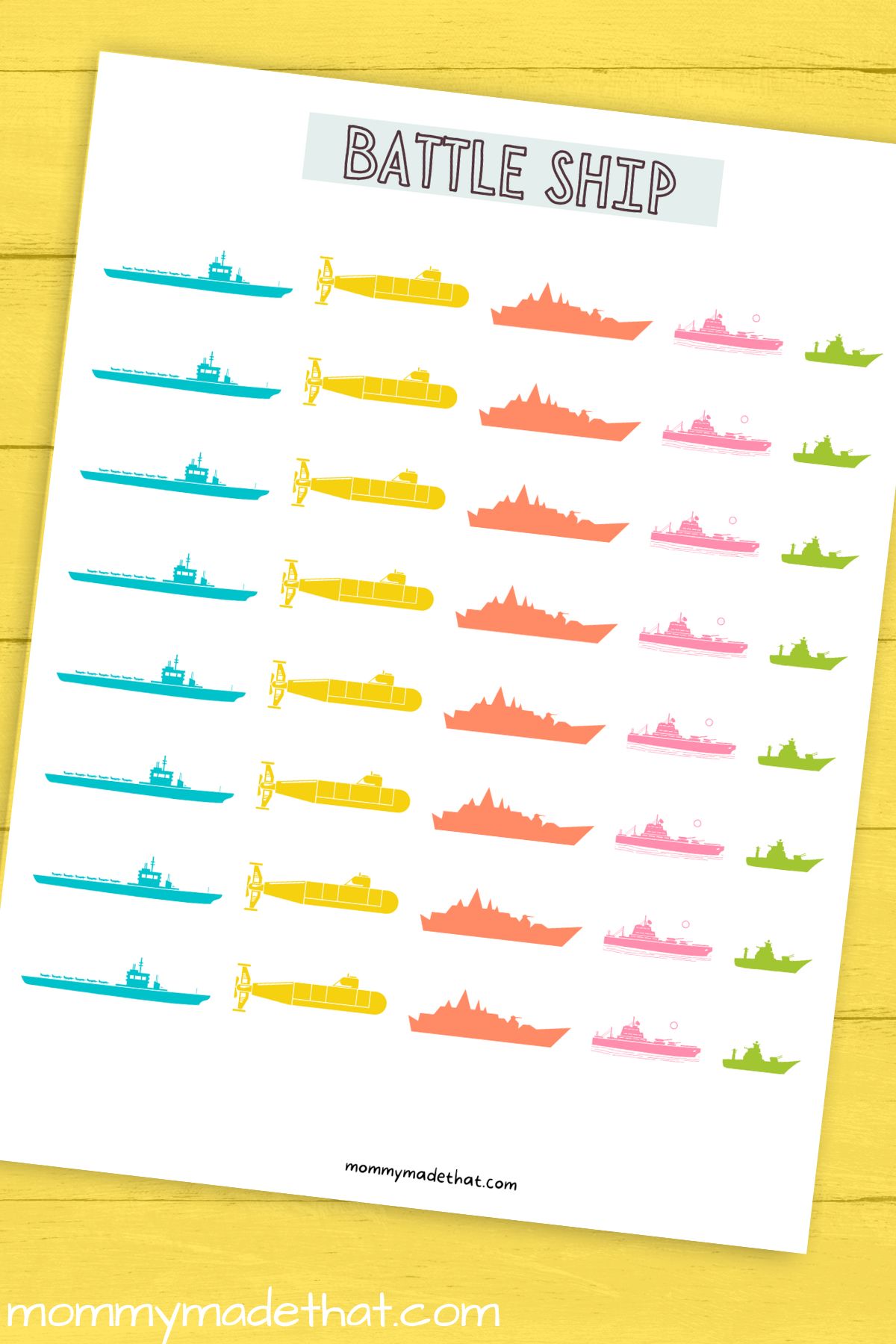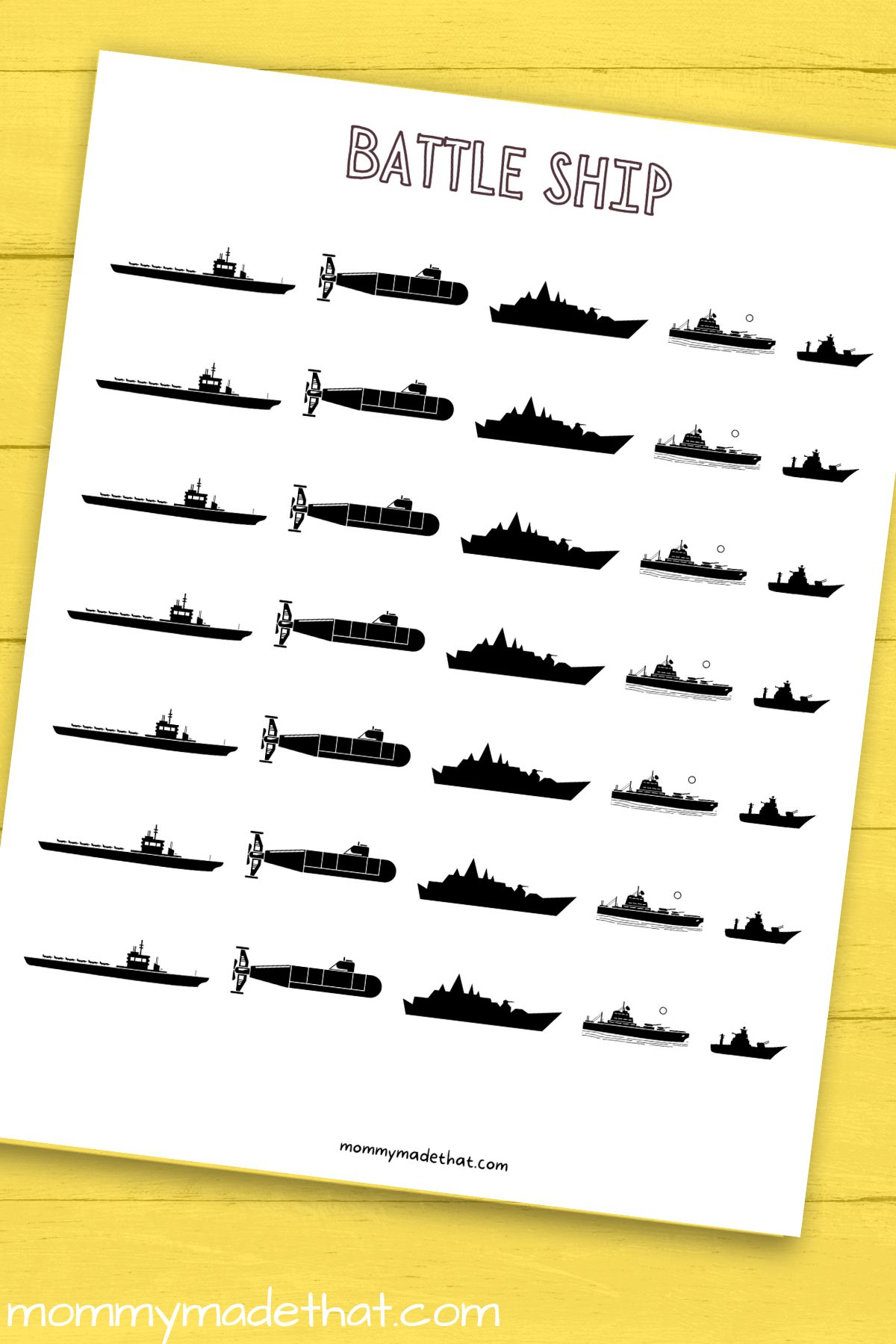 Grab the Battleship Paper Game
To grab the battleship printables, place your email in the box below. We'll send them straight to your inbox.
These are for personal or classroom use only please. Not for commercial use. But feel free to print out as many copies of the game as you like.
Printing tips* If you are wanting to print just one version of the game, make sure to go to printer settings.
Then under the area where it says "pages" then click custom. Only put in the numbers of the pages you want to print.
This printable battleship template will allow you to quickly and easily create your own battleship game for family game night.
With this template, you can print it out and get playing. So gather around the table and get ready for some family fun.
Don't forget to share pictures of your creations with us in the Facebook group! We'd love to see them!