Printable Tic Tac Toe Boards (Free printable templates!)
These printable tic tac toe boards are sure to add a little more fun to your day! Just print and play. We have several templates to choose from, so grab your perfect one.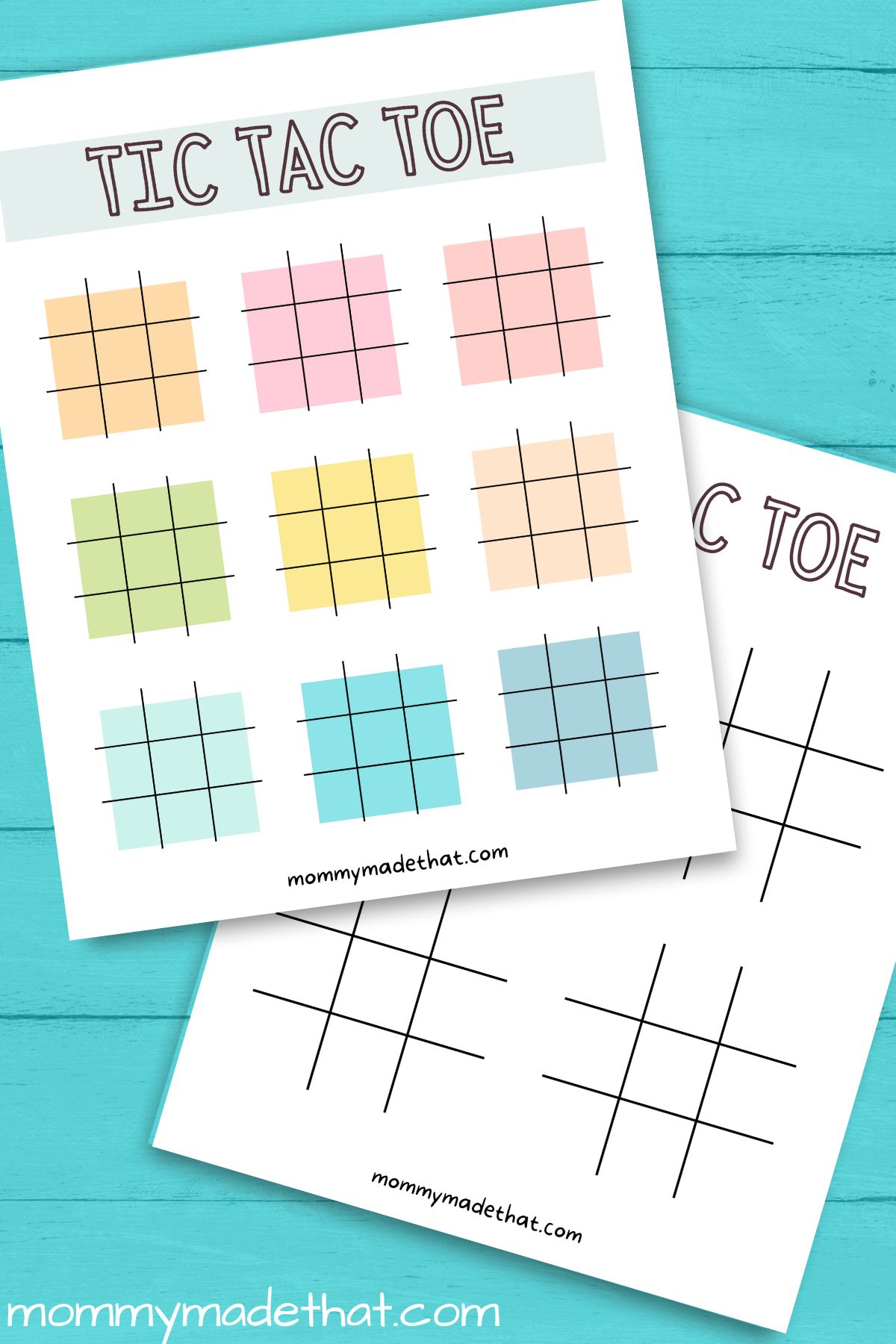 Tic-tac-toe is a classic game that has been enjoyed by people of all ages for generations.
Our printable tic tac toe board adds a modern twist to the traditional game, allowing you to play anywhere and anytime.
The board is designed with 3×3 squares, so two players can take turns marking Xs and Os in an attempt to get three in a row.
Using one of our tic tac toe printables, you can bring the fun of this classic game with you wherever you go!
And be sure to check out some of our other printable games like our printable pin the tail on the donkey and our printable playing cards.
Our Tic Tac Toe Printables
All of our tic tac toe boards are perfect for printing out and playing. We included a few different choices so you can grab the printable perfect for your needs.
Printable Boards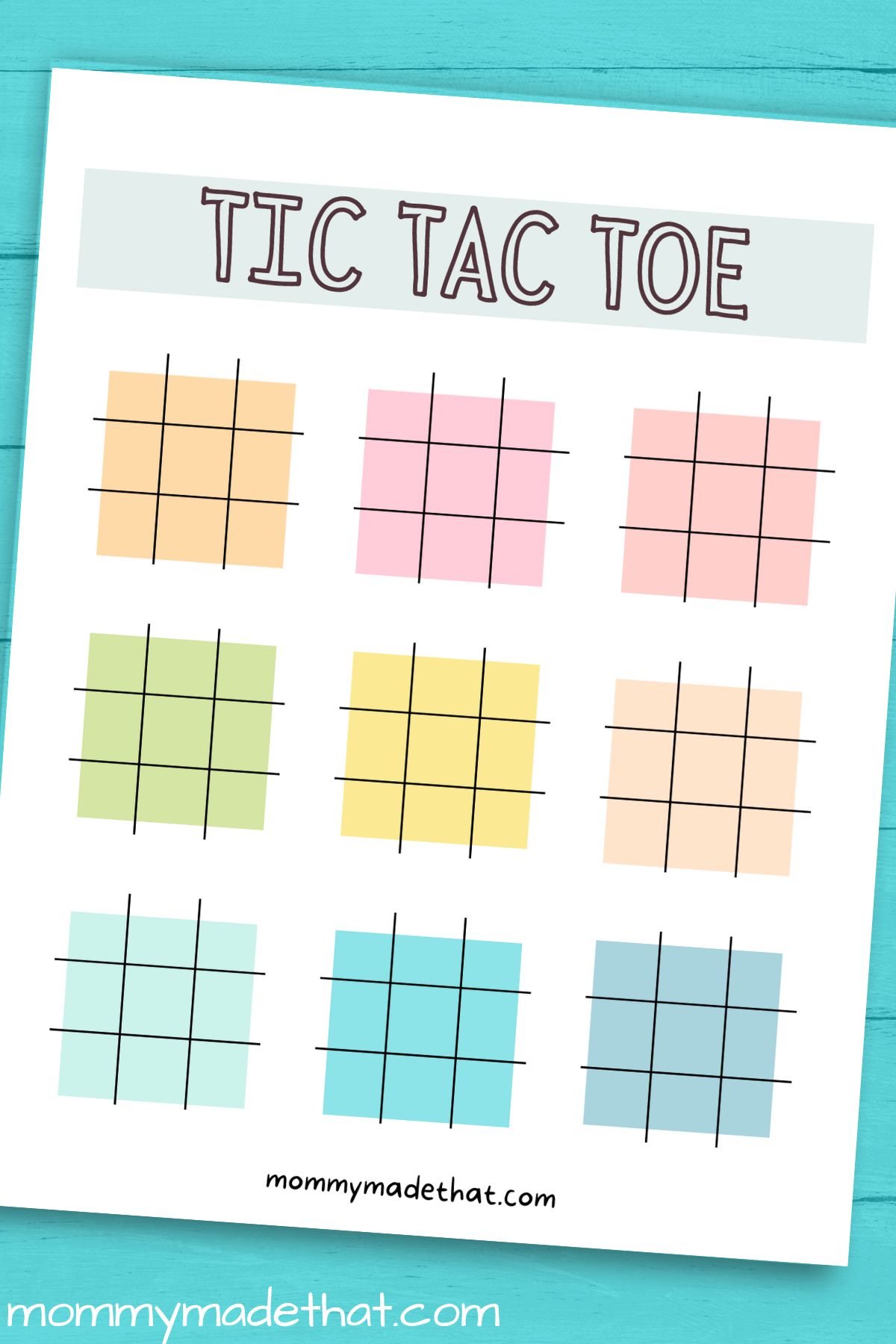 We have a colorful tic tac toe game board that's tons of fun.
If you need something in black and white and more printer friendly, we have lots of different printable tic tac toe sheets as well.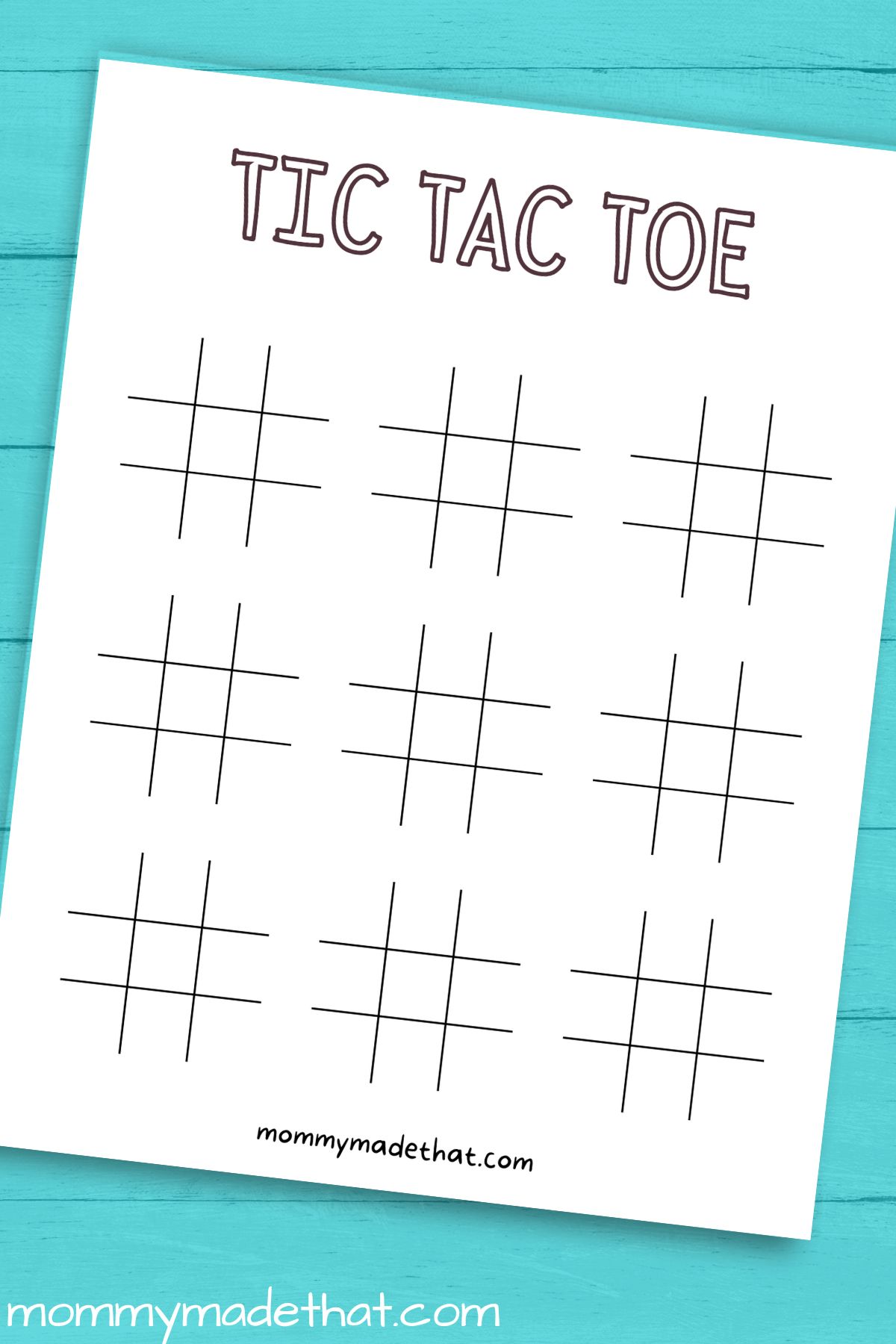 One that's perfect for playing lots of tic tac toe games.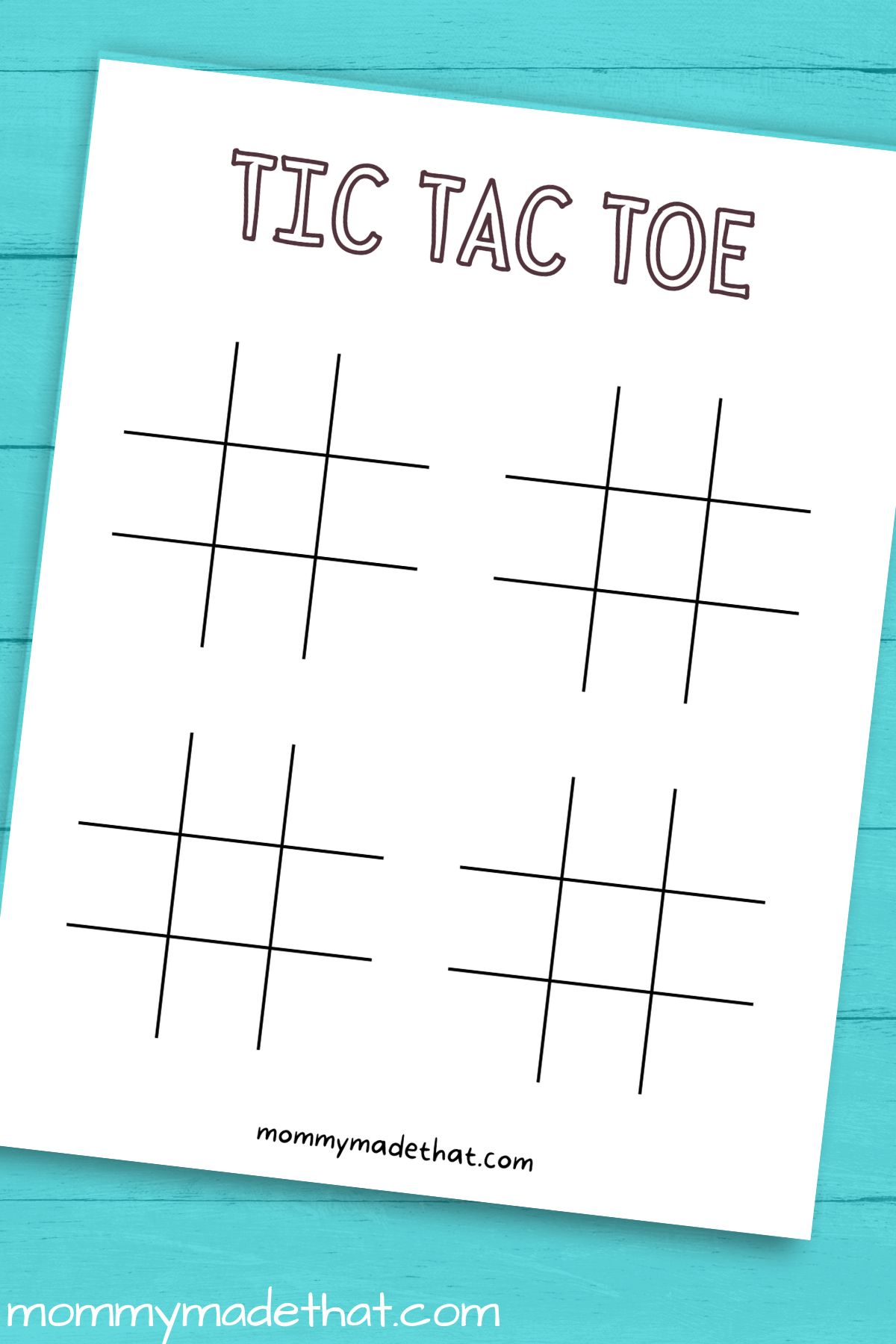 One that offers bigger boards to play on.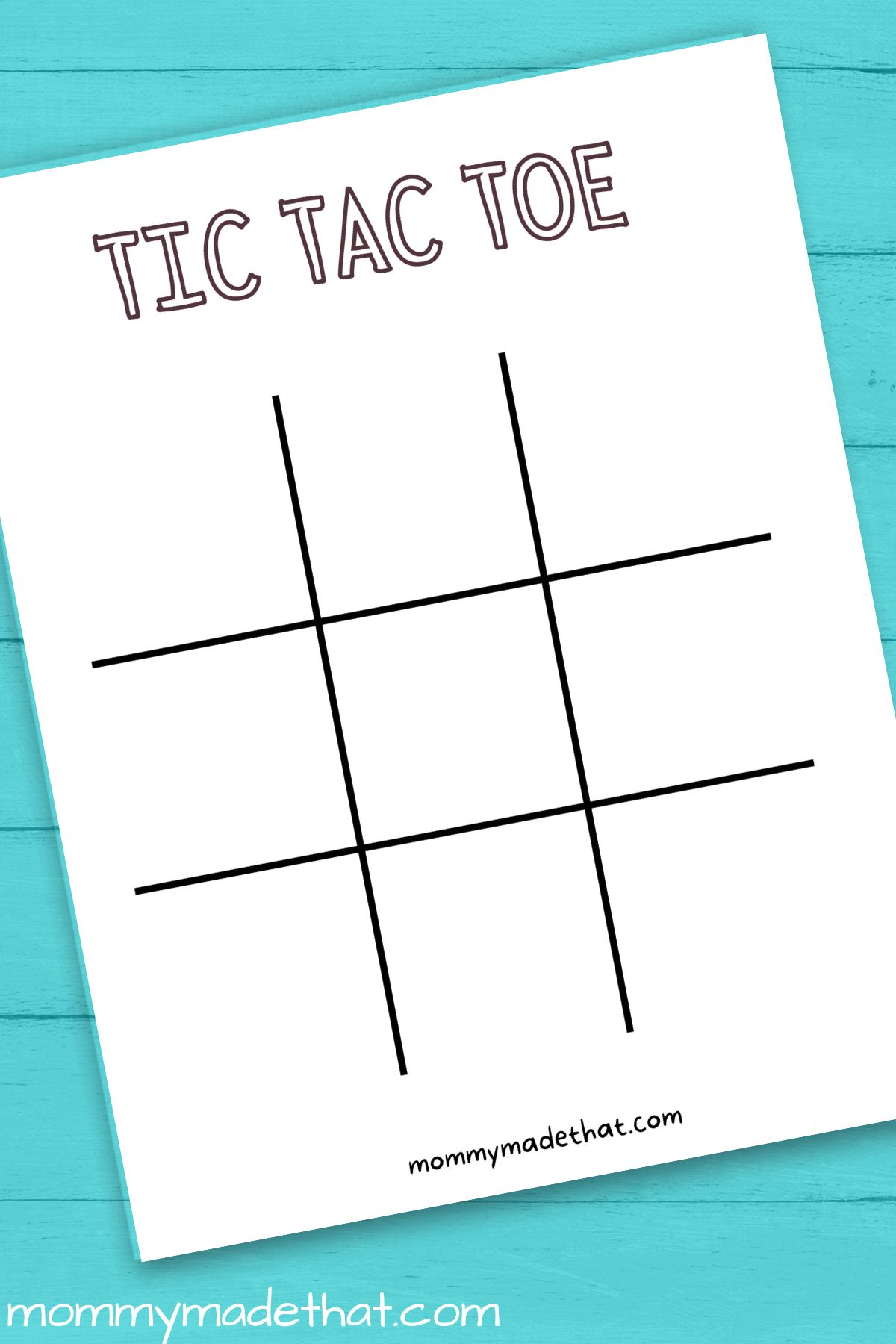 And even one with a giant blank tic tac toe board.
If you need to grab multiple boards for a big group, like let's say a classroom of kids, we have these that offer 2 goups of playing boards per page.
You can print off several and cut them in half to hand out to each person in the group.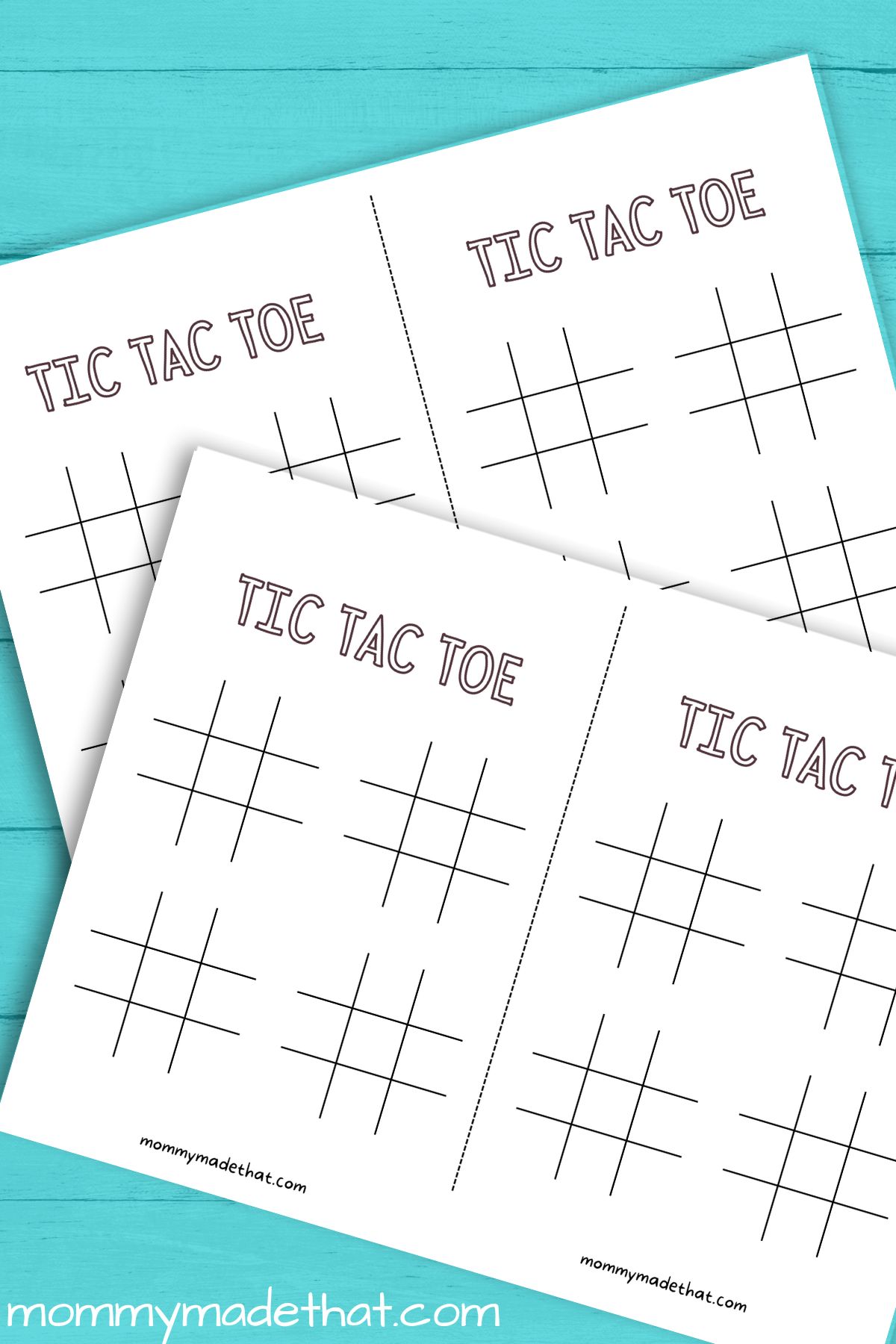 Reusable Tic Tac Toe Board
This particular tic tac toe printable is my favorite one. It's bright and colorful and comes with reusable pieces.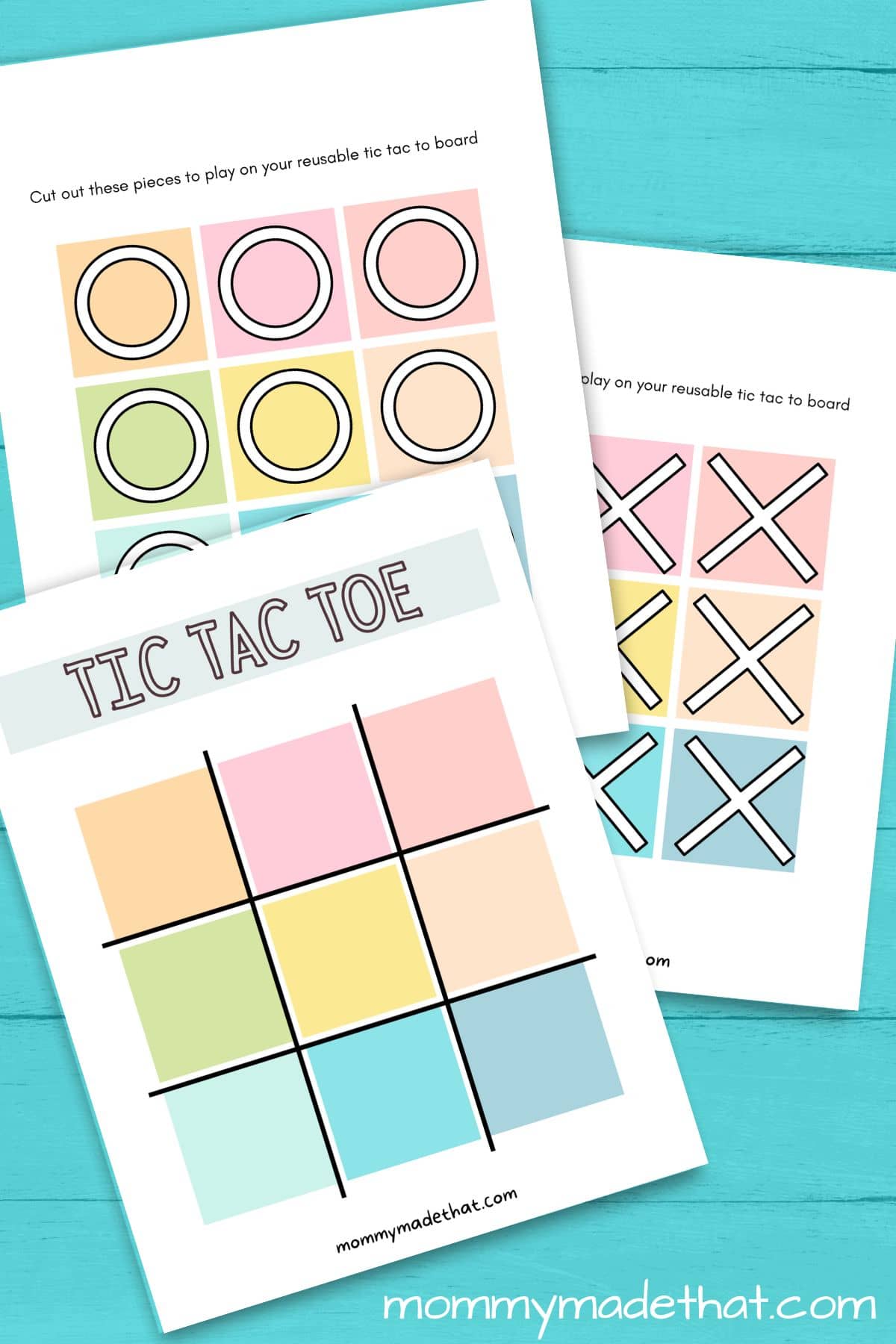 You can laminate it and the two pages of pieces then cut all the pieces out.
Then you'll have a board you can play on over and over again, as many times as you like.
Put it in a folder when you're done so you can play again on a rainy day.
Of course, you don't have to laminate it. You could print it on card stock and use it for quite a while.
Grab the Free Tic Tac Toe Printables
To grab the printable tic tac toe template and boards, put your email in the box below. We'll send the free printables straight to your inbox.
Then go play tic tac toe!
This is for personal or classroom use only, please. Not for commercial use. Thank you!