The Best Free Printable Games for Kids and Adults!
Looking for some fun games to print? Our free printable games will be right up your alley!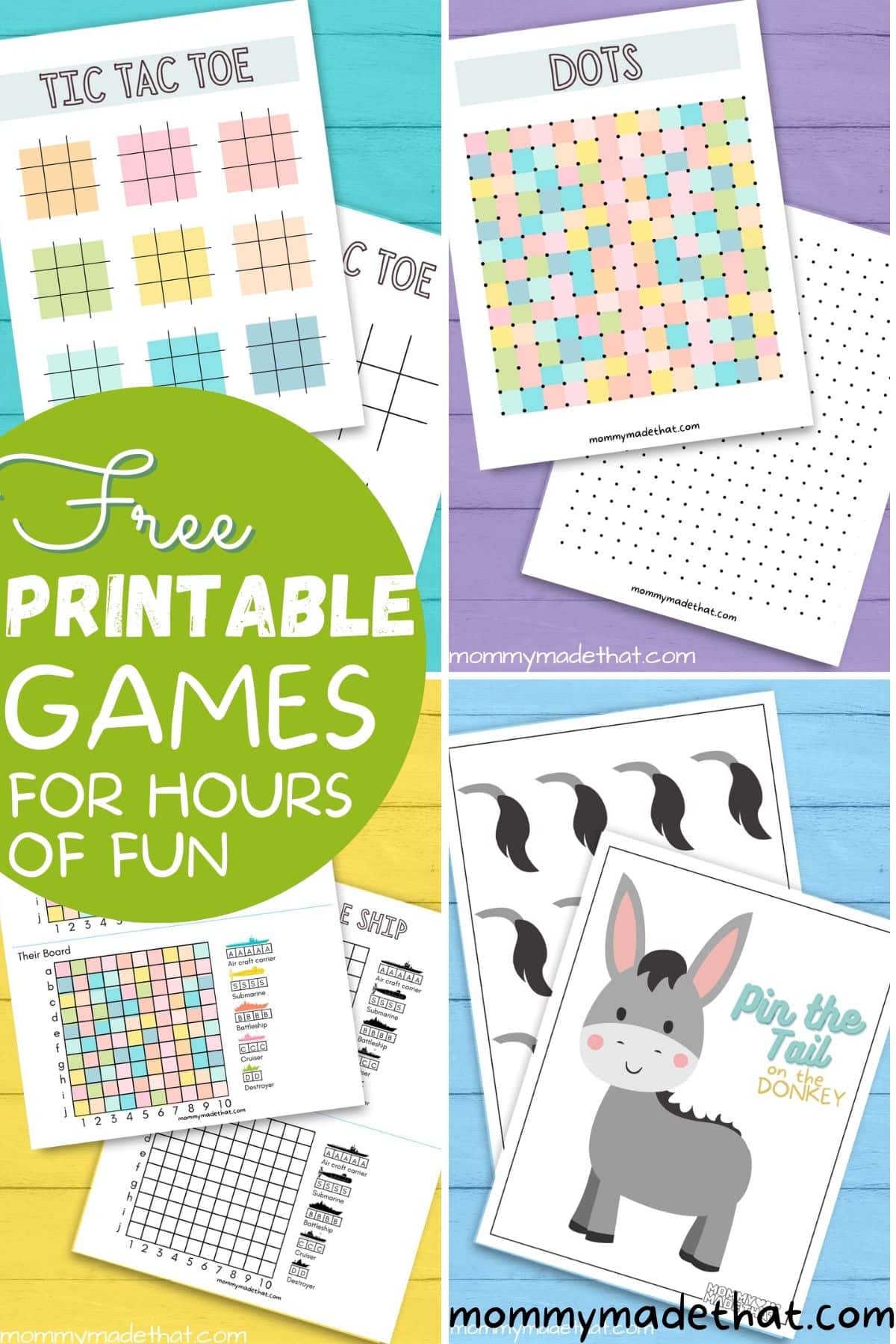 Our printable games are a great way to keep kids (and those young at heart) entertained and engaged while having fun.
With a wide variety of games available, there is something for everyone.
From tic tac toe and battleship to mazes and word games, these printables can be enjoyed by all ages.
They can also be used as educational tools to help children practice their problem-solving skills in an enjoyable way.
Each game is designed with vibrant colors (we include printer-friendly versions) and challenging themes so that your kids will want to play again and again!
Printable Tic Tac Toe Boards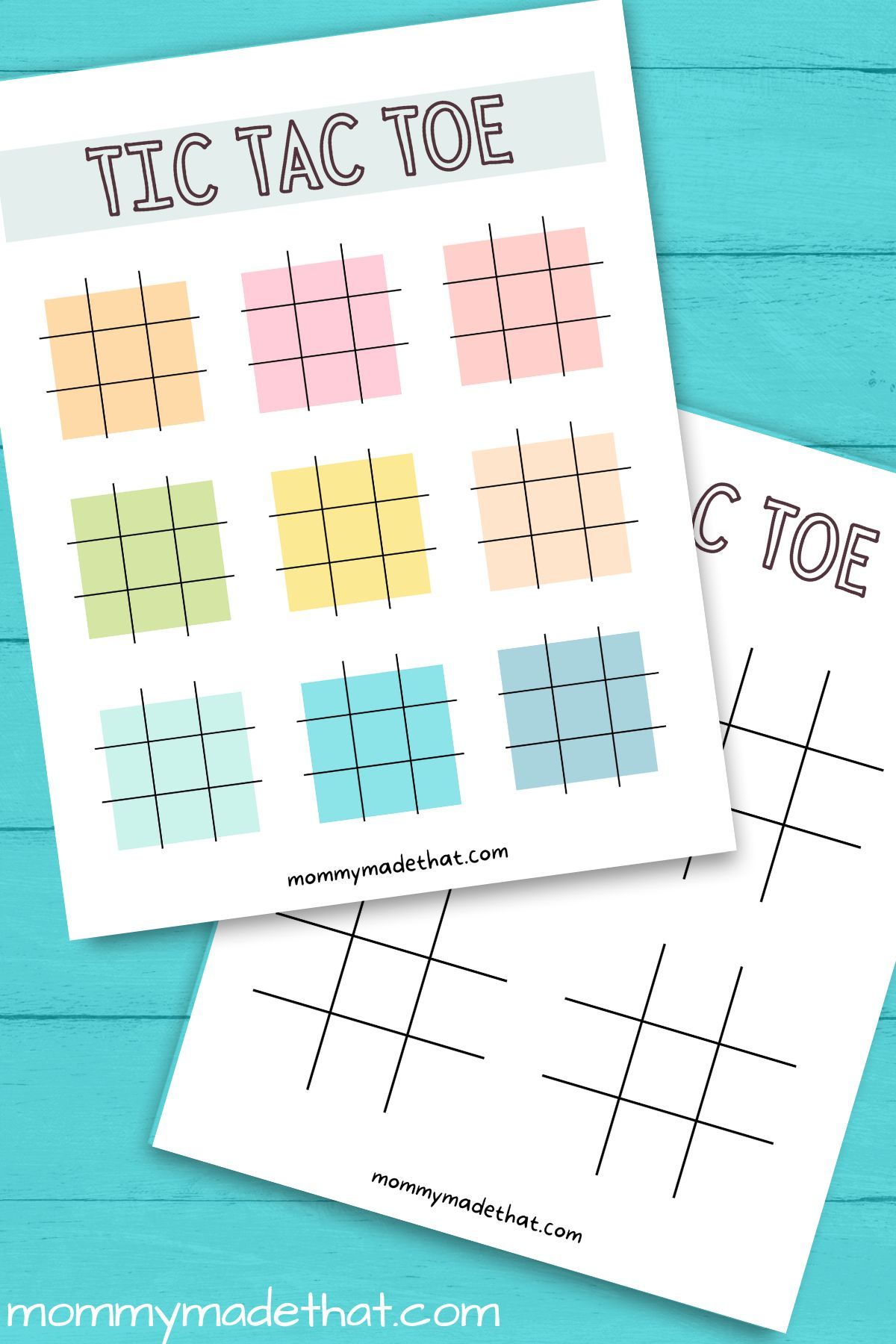 Our printable tic tac toe boards are perfect for playing games of tic tac toe again and again.
You can laminate them and use our printable pieces or use dry-erase boards for endless rounds.
Or just print them out and use them with a pencil or pen.
Dots Printable Game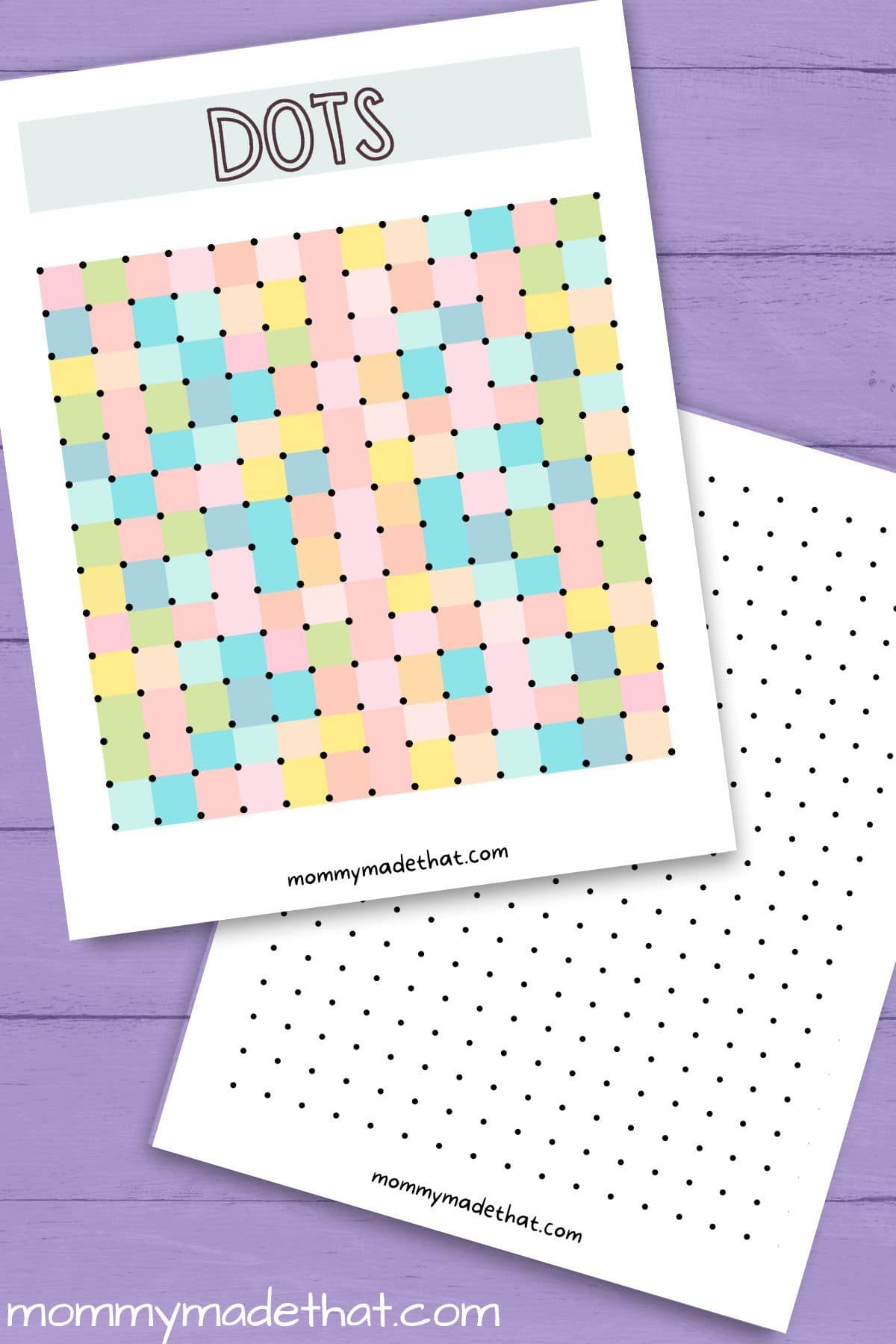 A classic pen and paper game, our printable dots game will save you loads of time trying to create your own dots grid.
It comes in a fun color version, but a printer-friendly black and white version as well.
Pin the Tail on the Donkey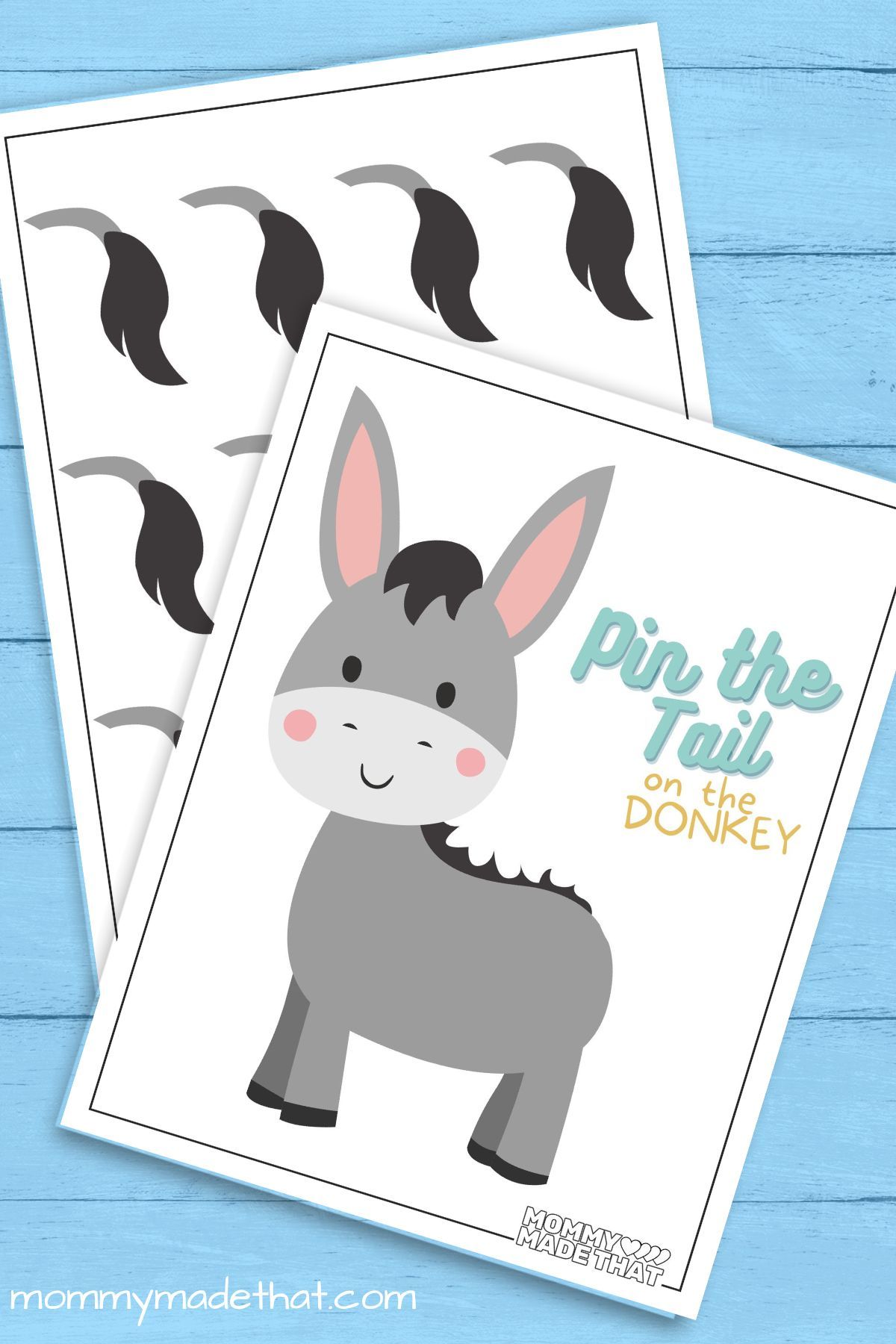 How about the classic party game, pin the tail on the donkey? It's great for a group of people and easy to set up.
Just print out the donkey and his tails, and get to playing. We've got lots of pin the tail games, like our cute pin the tail on the bunny and a pin the horn on the unicorn versions.
Snakes and Ladders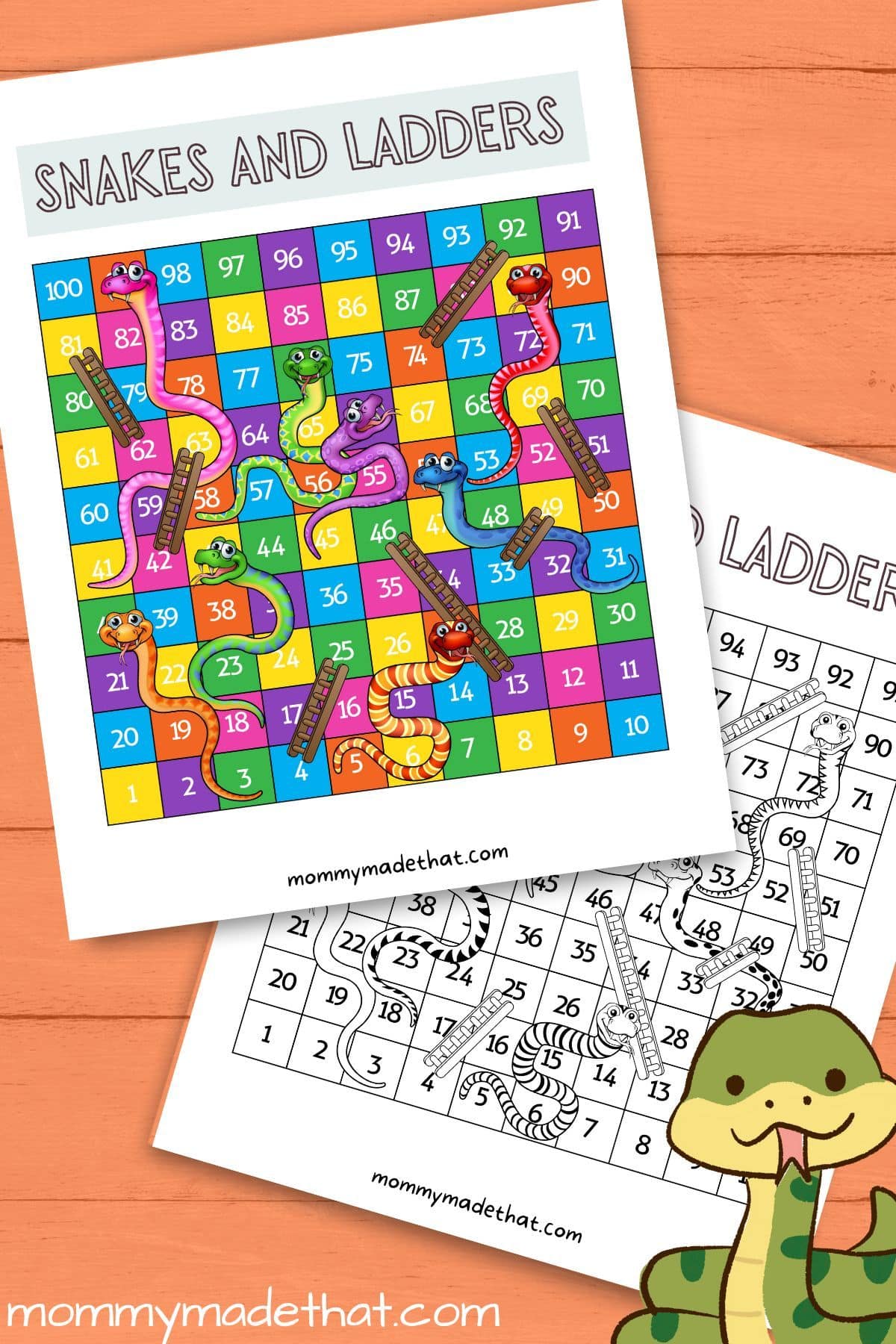 Our printable snakes and ladders board game is a classic children's game!
Print out the game board and grab a set of dice (or printable dice) and get ready to play!
Printable Scrabble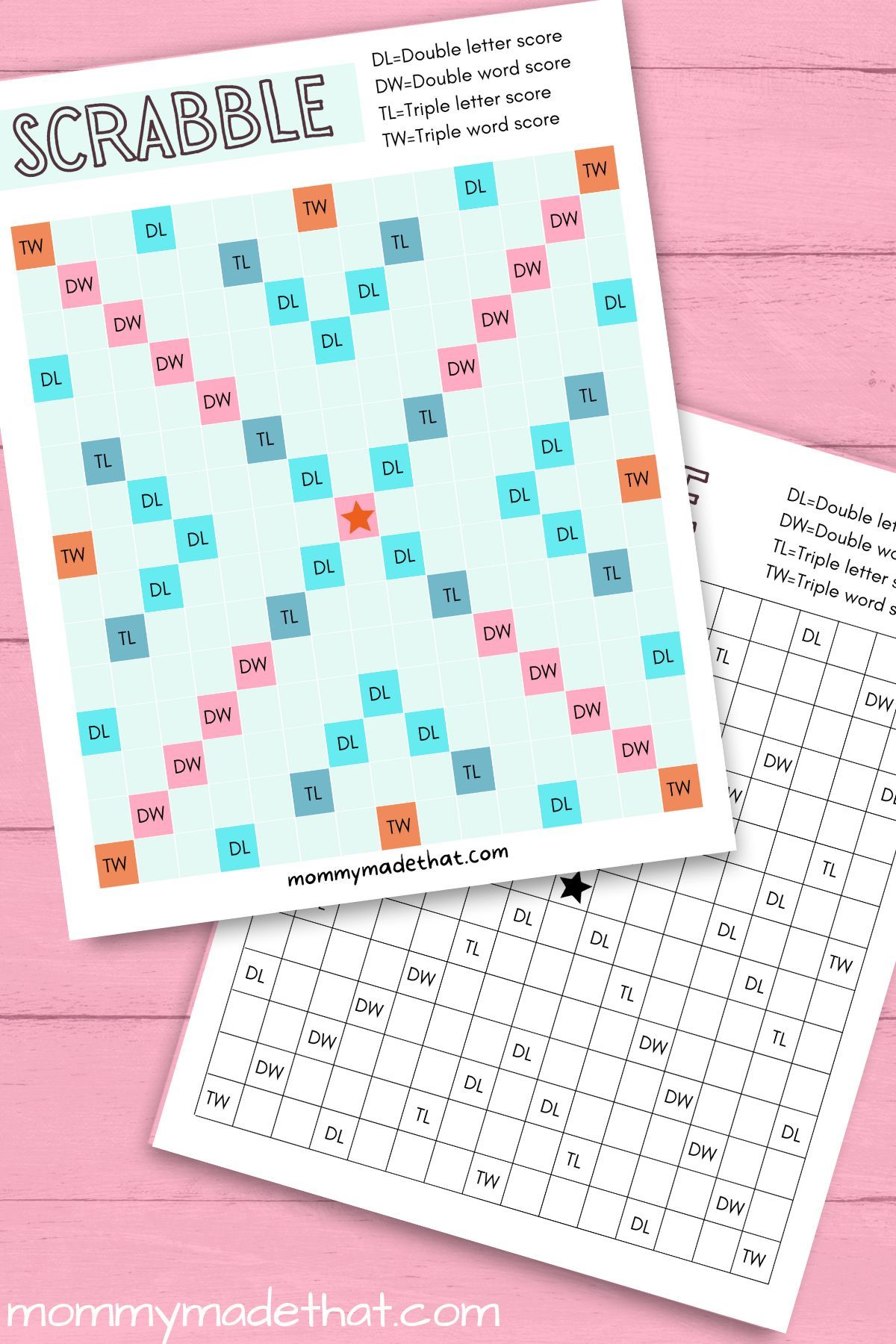 Want an engaging word game? Why not grab one of our printable scrabble boards?
Print out the premade board that's just like the original game, or print out a blank template and create your own custom game.
Printable Battle Ship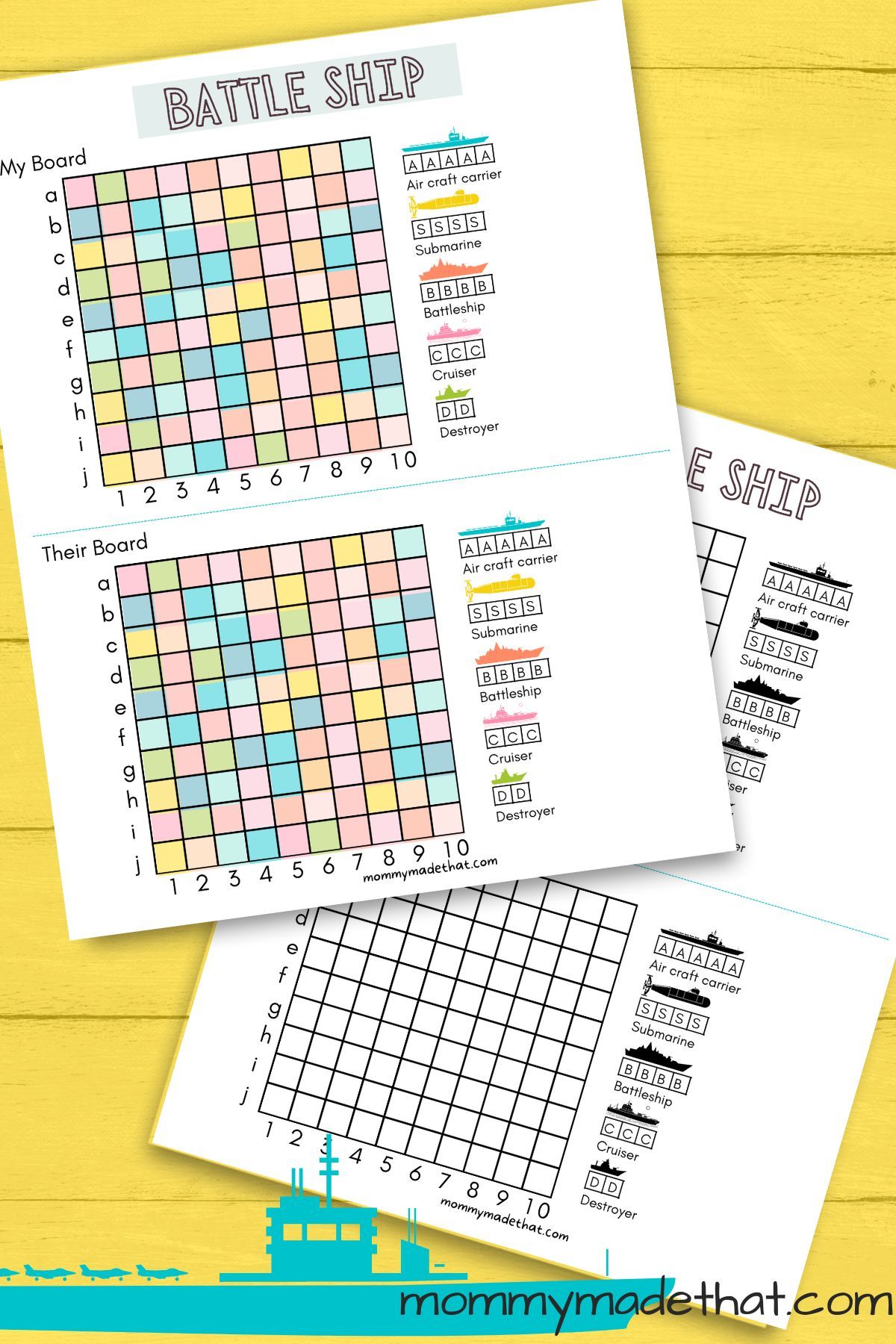 Embark on an epic naval adventure with our Printable Battleship Game.
Engage in thrilling strategic combat, challenge friends and family, and sink your opponent's fleet using our easy-to-print grids.
Perfect for hours of budget-friendly entertainment, it's time to prove your tactical prowess and conquer the waves!
Bingo Card Templates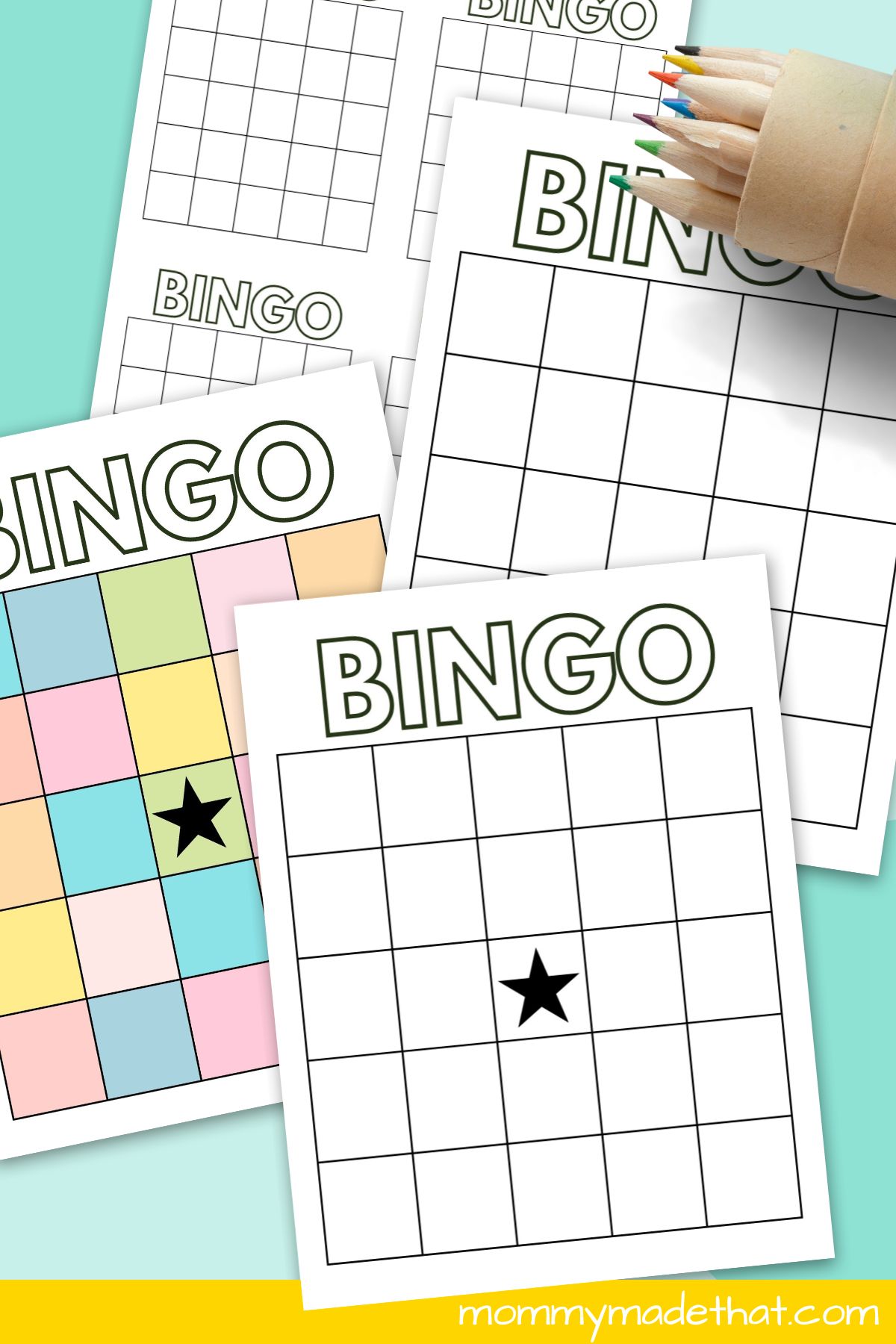 We have lots of fun bingo card templates for you to grab and print! These are perfect for creating your own bingo games.
Of course if you enjoy bingo, we have premade bingo games as well, like Christmas bingo and Halloween bingo!
Printable Question Game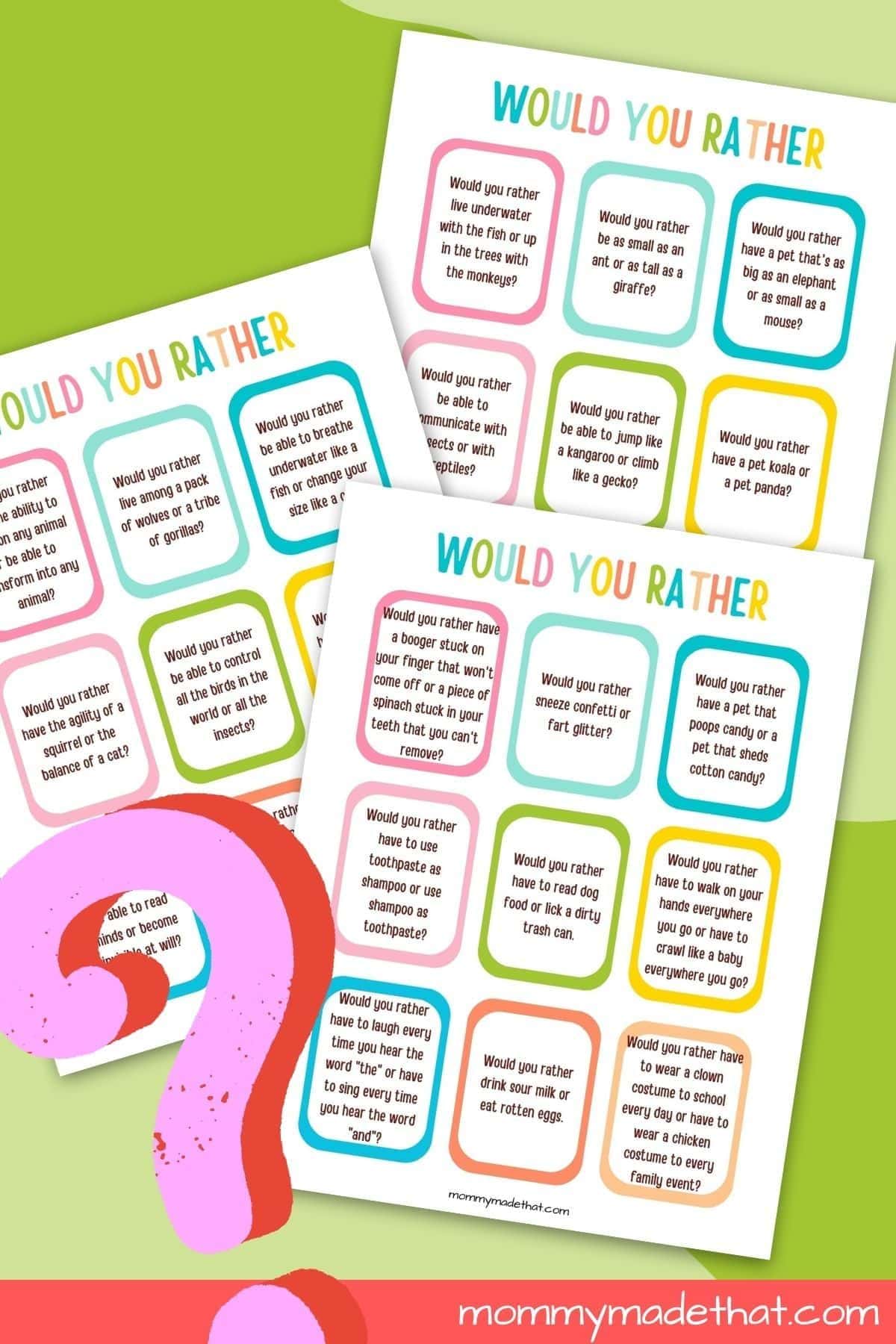 These would you rather questions are a perfect way to create a game that also builds connection and understanding.
Print out the cards and start asking and answering these fun questions.
Print and Play Cards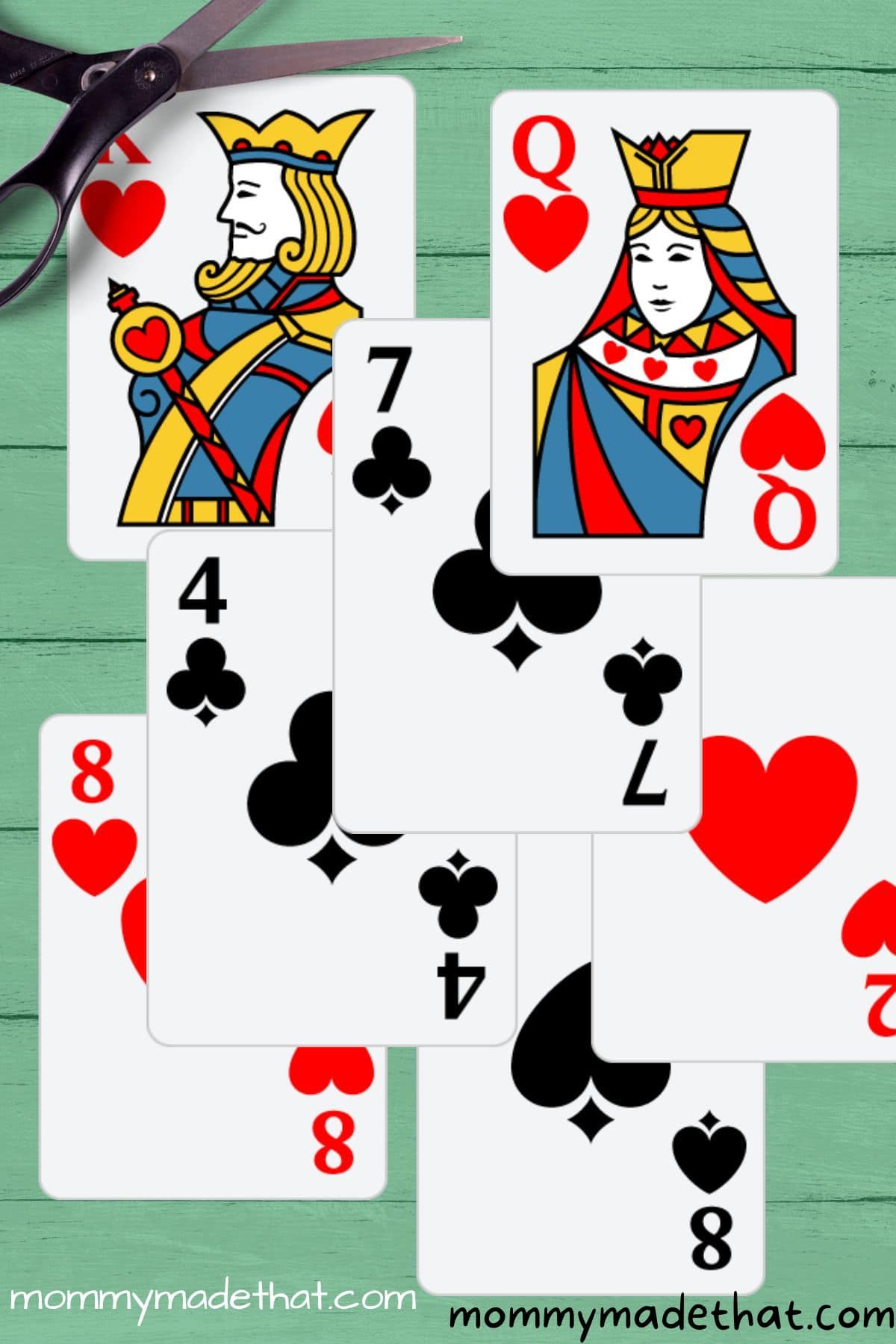 Want to play some card games but don't have a deck of cards handy?
Playing card games is a great way to spend quality time with your family and friends. It also encourages creative thinking, problem solving, concentration, and teamwork!
Our printable card deck will give you hours of endless fun using just a printer!
Cut out the cards on cardstock or laminate them, and they'll last you for game after game.
Enjoy playing together and get in some special bonding time.
These printable games are a great way to entertain and engage people of all ages.
They provide an enjoyable experience for those who are looking for something fun to do that doesn't involve screens or expensive equipment.
They can be used in a variety of settings from family gatherings to classrooms and provide a wide range of activities that can be both educational and entertaining.
We hope you enjoy! Let us know which one of these is your favorite game!