Pin the Tail on the Bunny (Free Printable Game)
This pin the tail on the bunny game is a fun Easter twist on the classic pin the tail on the donkey game. Grab it and have fun playing!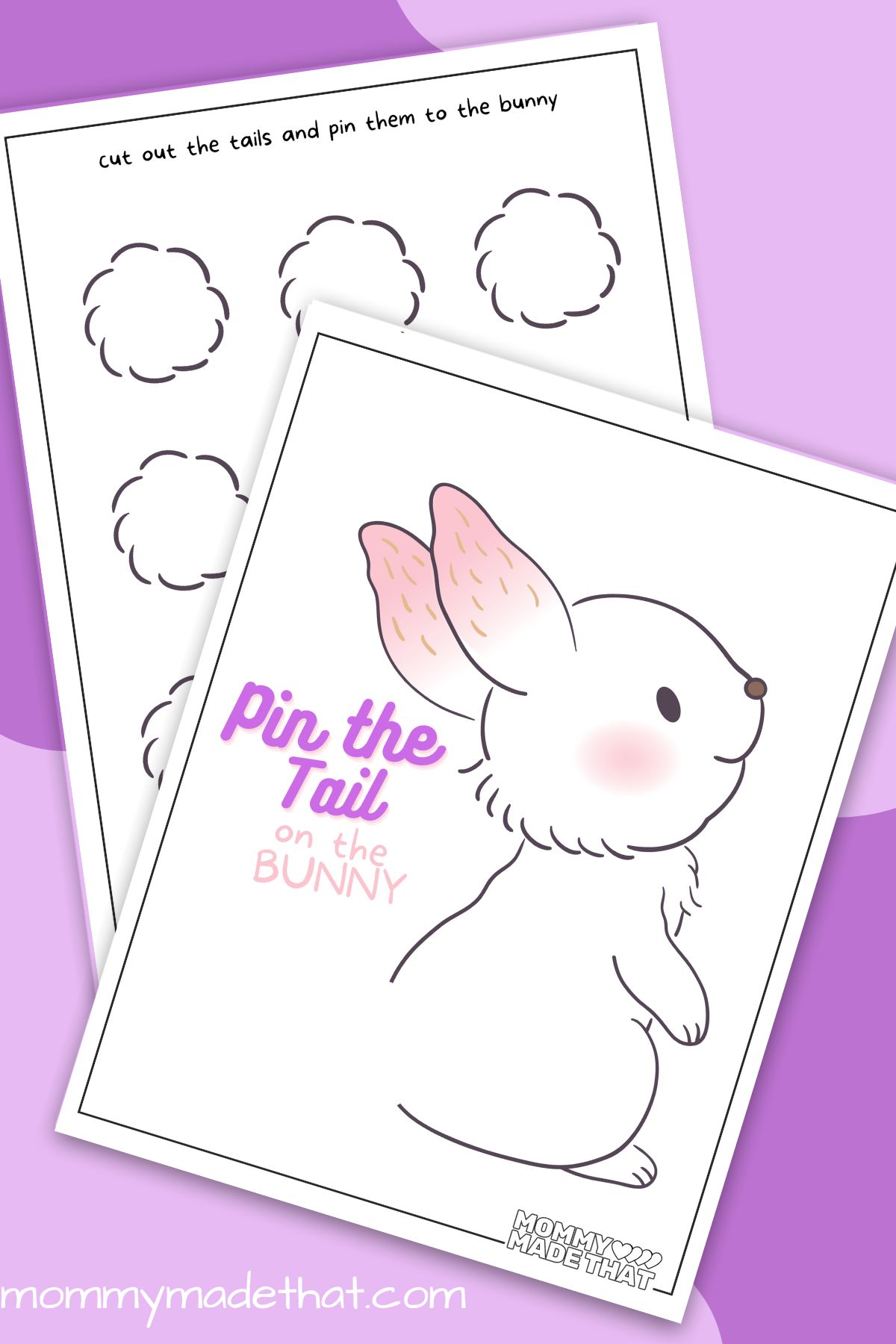 Looking for a fun and interactive game for your Easter party? Look no further than Pin the Tail on the Bunny! It's a fun pin the tail game that kids and adults both love!
It's a fun variation of one of our favorite printable games, pin the tail on the donkey. We also made a cute pin the horn on the unicorn version too! And if you need something a little festive for winter time, try our pin the nose on the snowman!
This classic party game has been given an Easter twist, with a bunny instead of a donkey and a fluffy tail.
Simply download, print and play for an afternoon of laughter and fun for all ages.
Perfect for kids' parties, family gatherings, or just a cozy afternoon at home, this free Pin the Tail on the Bunny printable game is a surefire way to add some Easter excitement to your day.
It's a fun Easter printable or bunny activity and makes it easy to add a little free fun to the day. Be sure to check out our bunny template printables too.
The Pin the Tail on the Bunny Printable
Our free printable comes with three pages. The first page has the bunny with out a tail and the words "pin the tail on the bunny" written across it.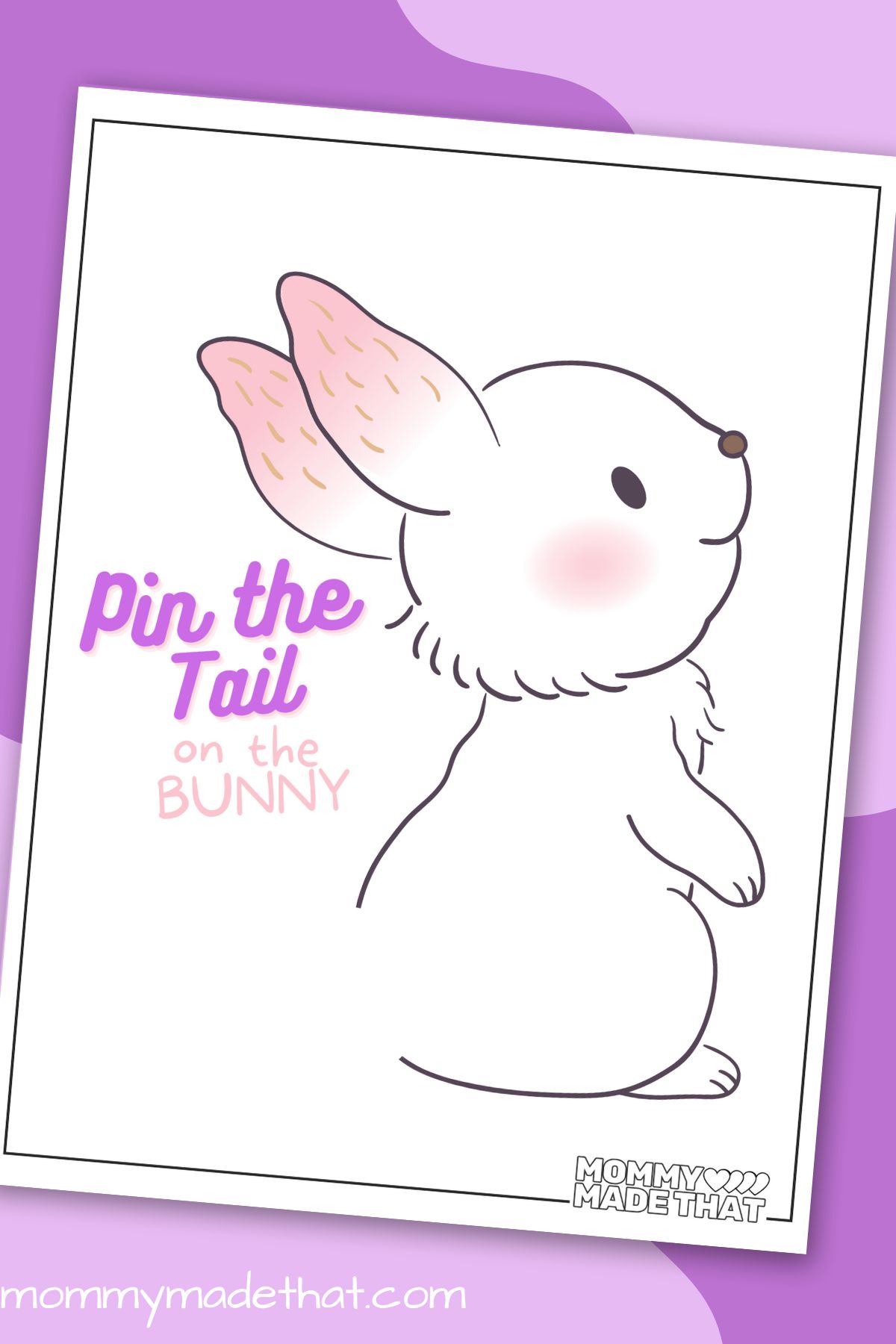 If you are looking for a just the bunny with out the words, we provided that too.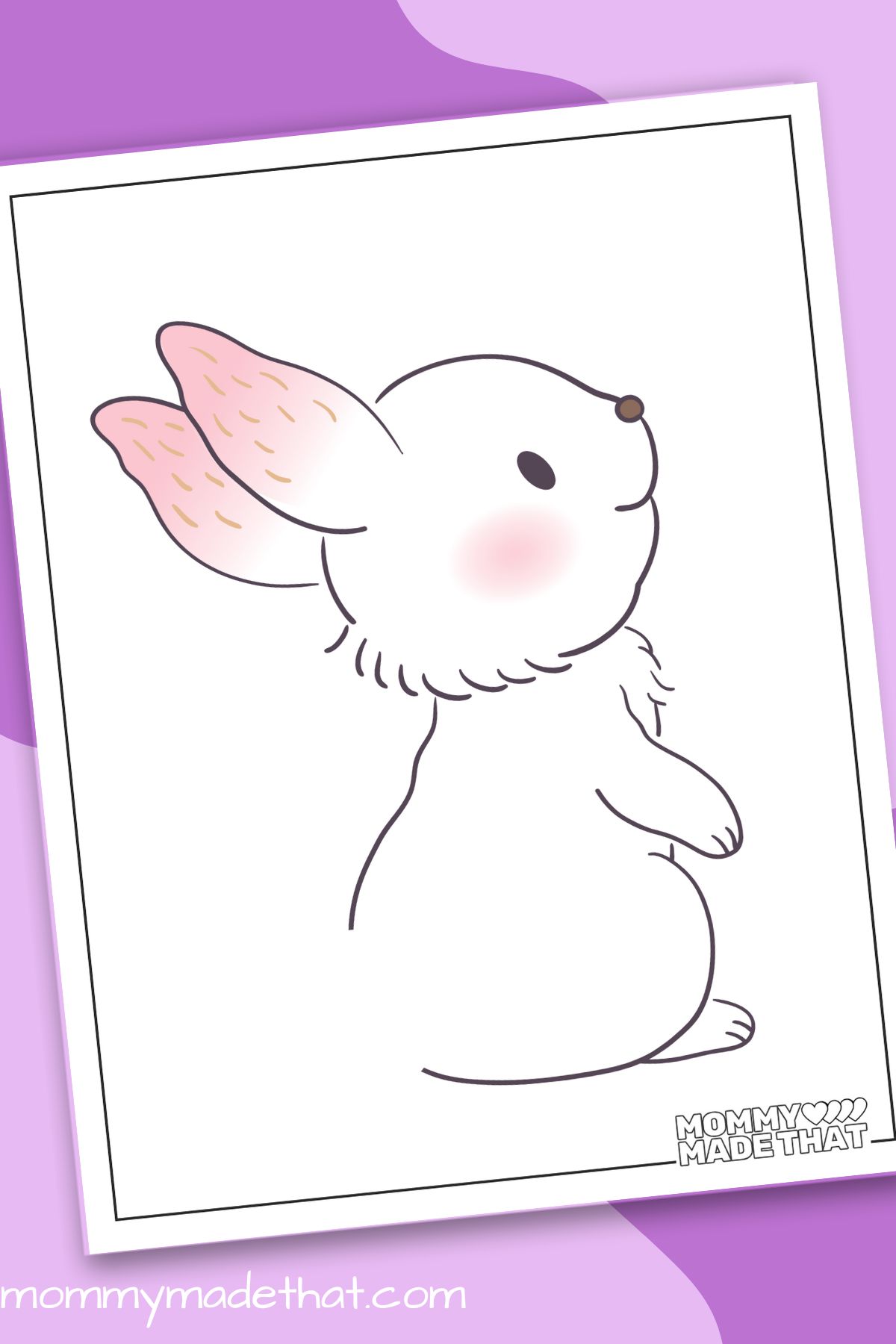 Then the third page is filled with bunny tails to print and cut out.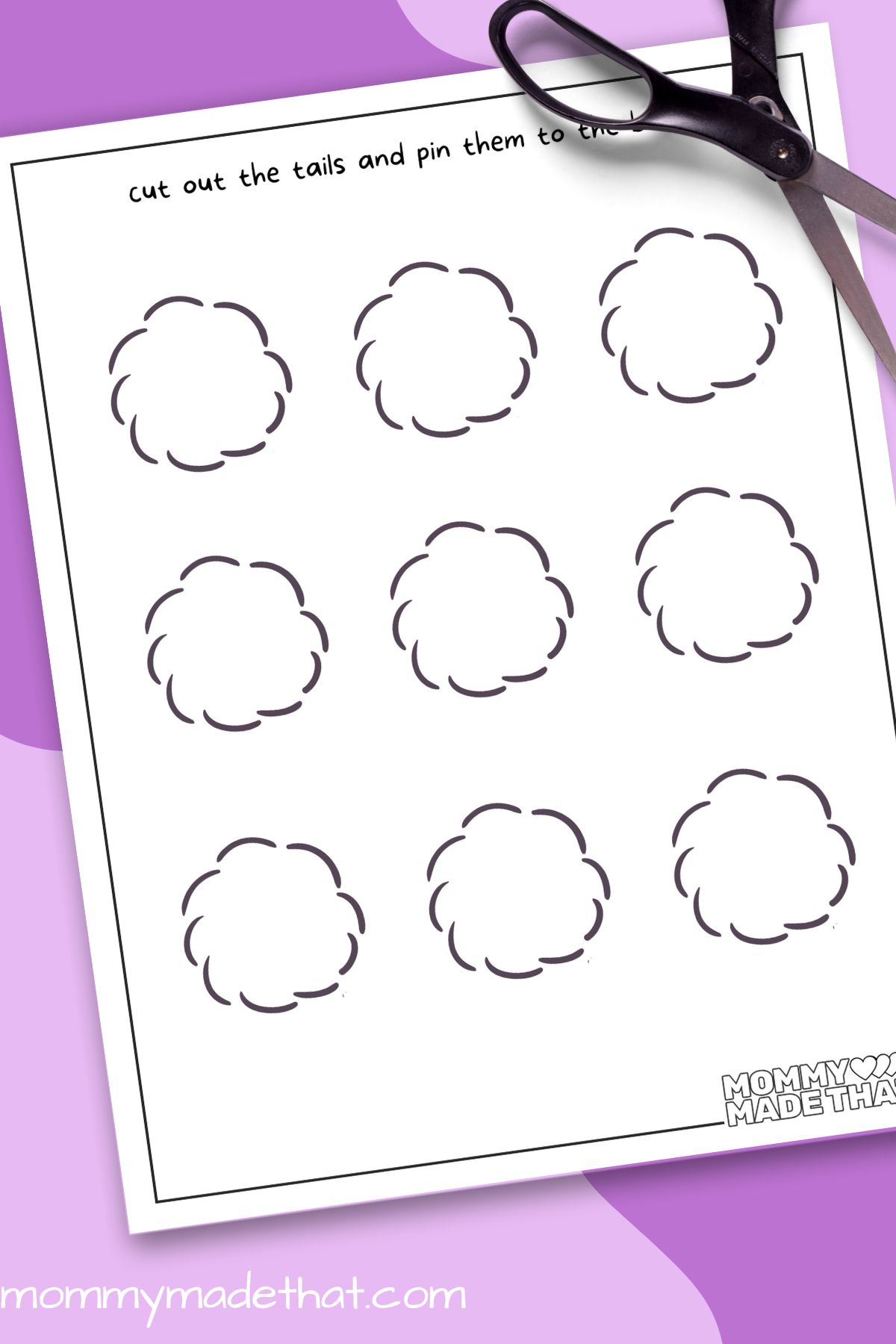 This makes for an adorable bunny Easter game.
How to Play
To play, just print out the main game board, which features the bunny on it.
Then cut out the rabbit tails.
You can add double sided tape to the back of the tails, use tacky putty or use thumbtacks (only for older kids and adults.)
Hang up the bunny and blind for the first player. Give them a tail to stick onto the bunny.
Give each player a turn.
Whoever gets closest wins! You can give out prizes or just play for playing's sake.
Variations
If you'd like, you can use big cotton balls or pom poms in place of the tails.
It's a fun, sensory addition to the game play.
Grab the Free Pin the Tail Game
To grab the free printable bunny game, put your email in the box below. We'll send it straight to your inbox.
This is for personal or classroom use only, please. Not for commercial use. Thank you!
Make sure to check out some of our favorite Easter crafts for kids while you're at it.