Bunny Crafts & Activities (Plus Free Printables!)
Looking for some fun bunny crafts? We've got lots of fun bunny rabbit crafts and printable activities that are a hopping good time.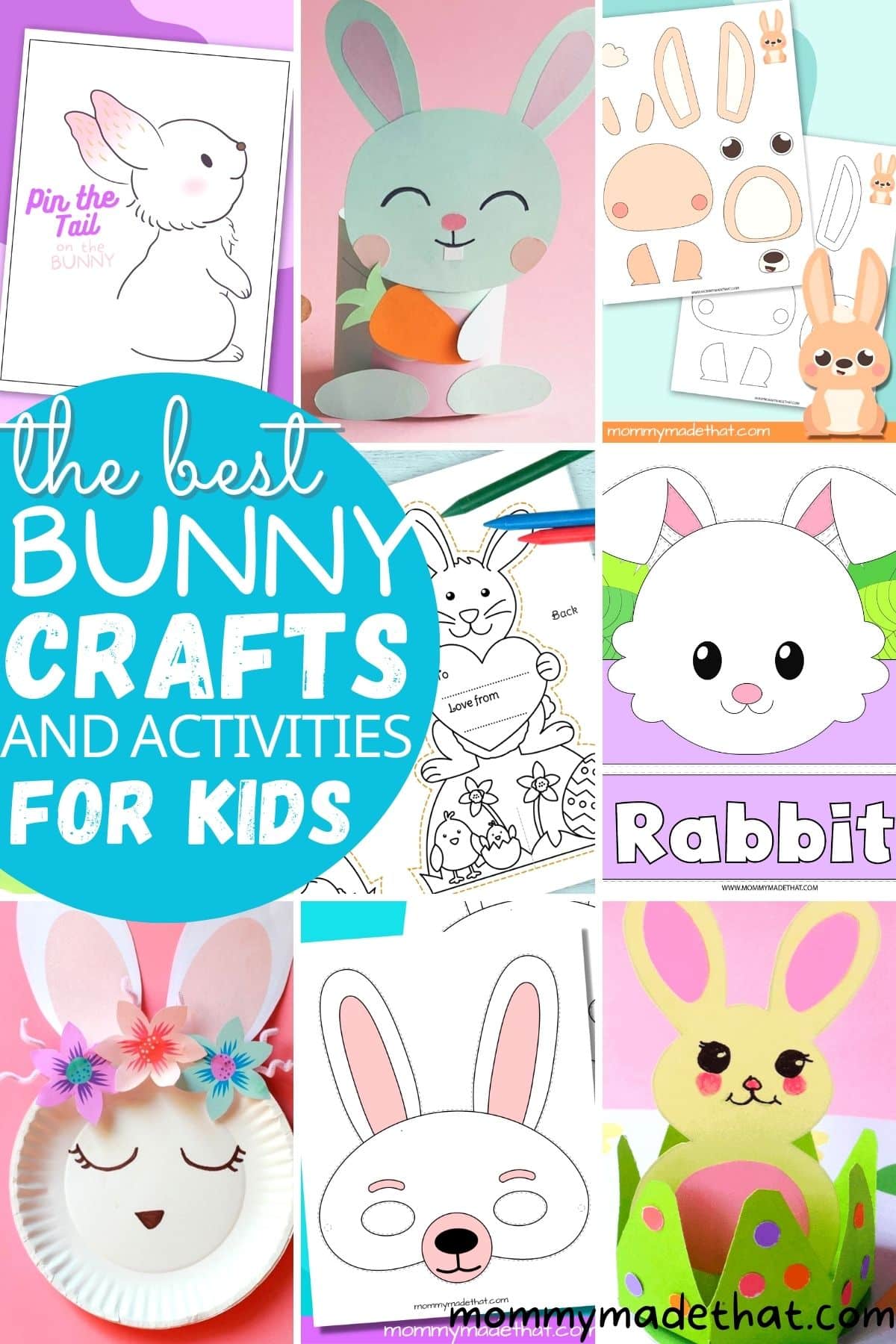 Winter is over and we are gearing up for some fun spring crafts! And whenever I think of spring, I think of bunnies!
We've got lots of fun bunny crafts right here on our site! From cute bunnies to Easter bunnies you're sure to find something to fit your needs.
Most of them have free printable templates you can grab to make it even easier.
Toilet Paper Roll Bunnies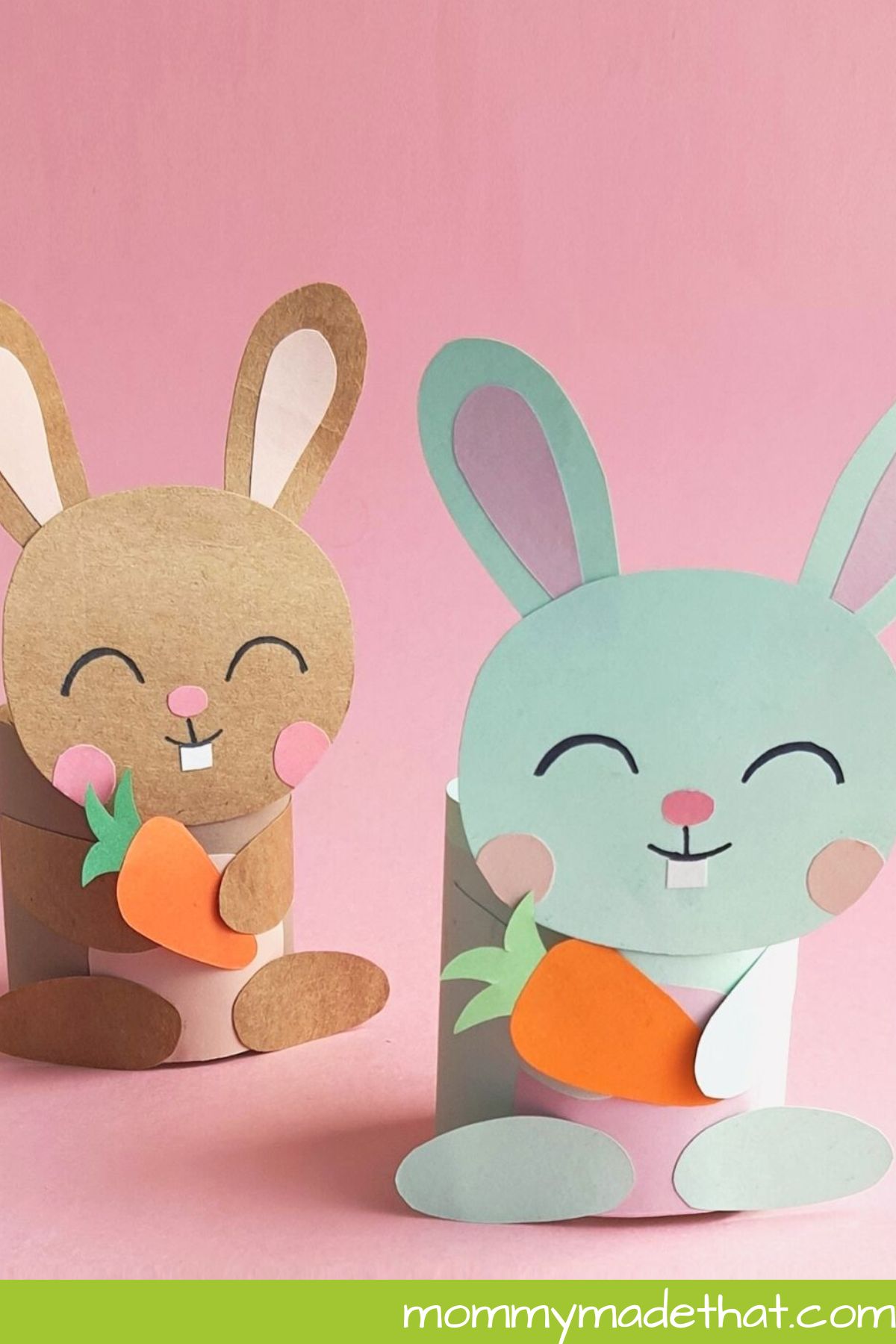 Put a smile on your child's face with this sweet and simple toilet paper roll bunny craft! All you need is some toilet paper rolls, the free rabbit template and a bit of creativity.
It's a cute craft kids will be proud to show off.
Paper Plate Bunny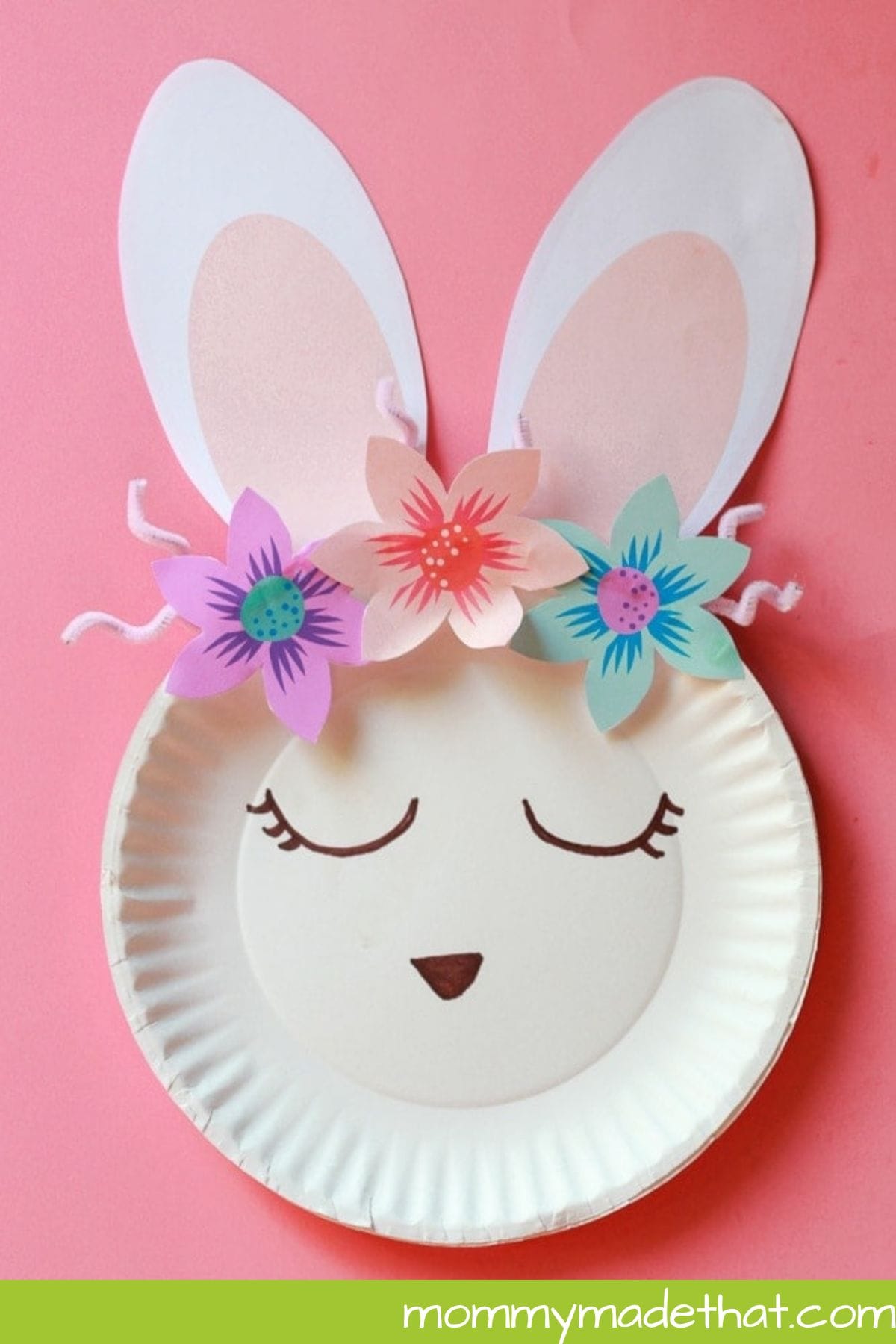 This super easy paper plate bunny craft makes for a fun but very simple craft.
Print out the ears and flowers and attach them to a paper plate. Draw on the face and you're finished!
You'll have an adorable little rabbit to show off and hang up. It also makes for a fun Easter craft for kids.
Easter Bunny Craft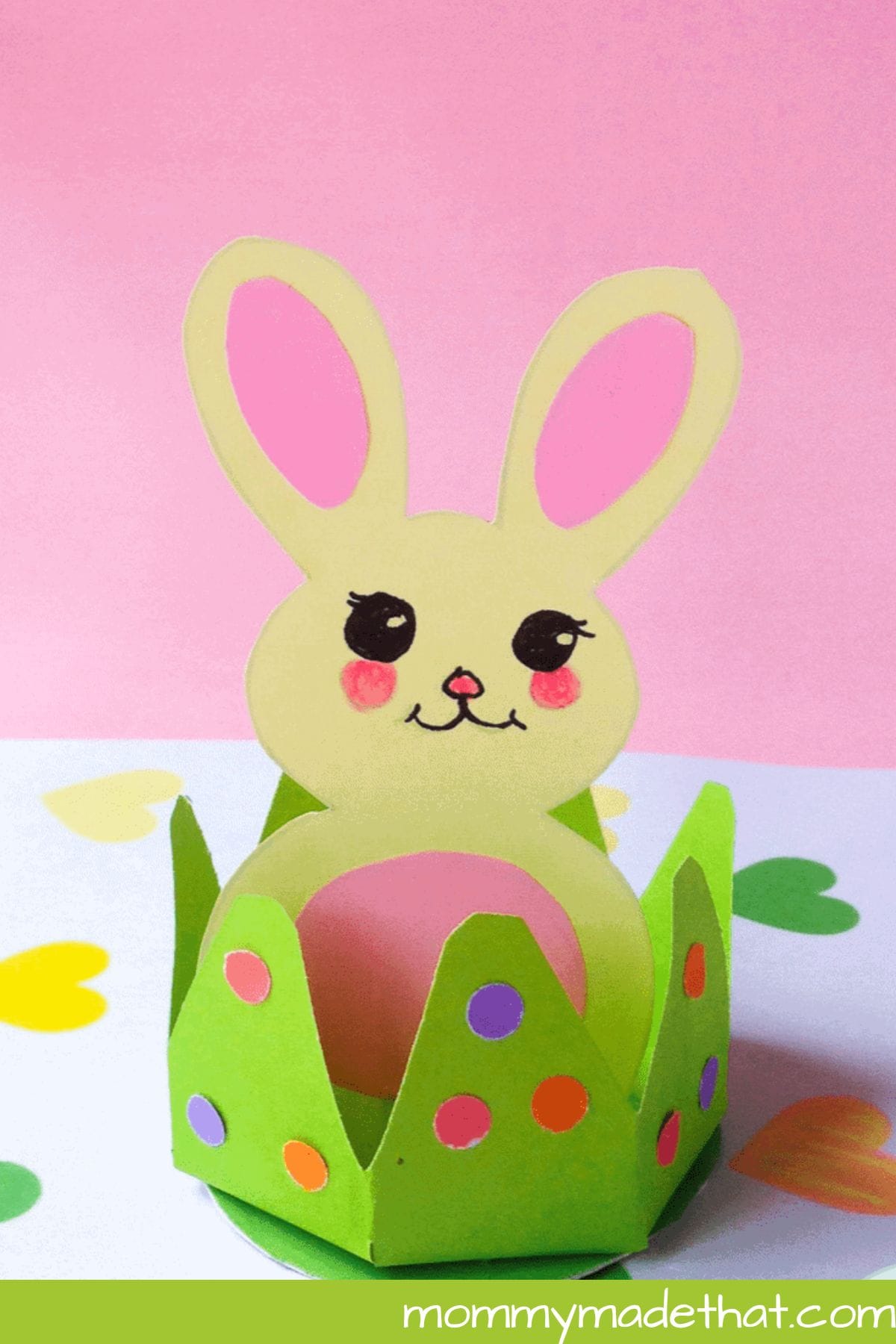 What about this super cute easter bunny craft. Make an adorable little easter bunny poking out of the grass.
This craft uses just a few basic supplies and some craft or construction paper.
Build a Bunny Craft
This cute build a bunny craft is a cut and paste craft perfect for kids who want to build an easy bunny.
Just print out the template, cut out the pieces and assemble the bunny craft.
Pin the Tail on the Bunny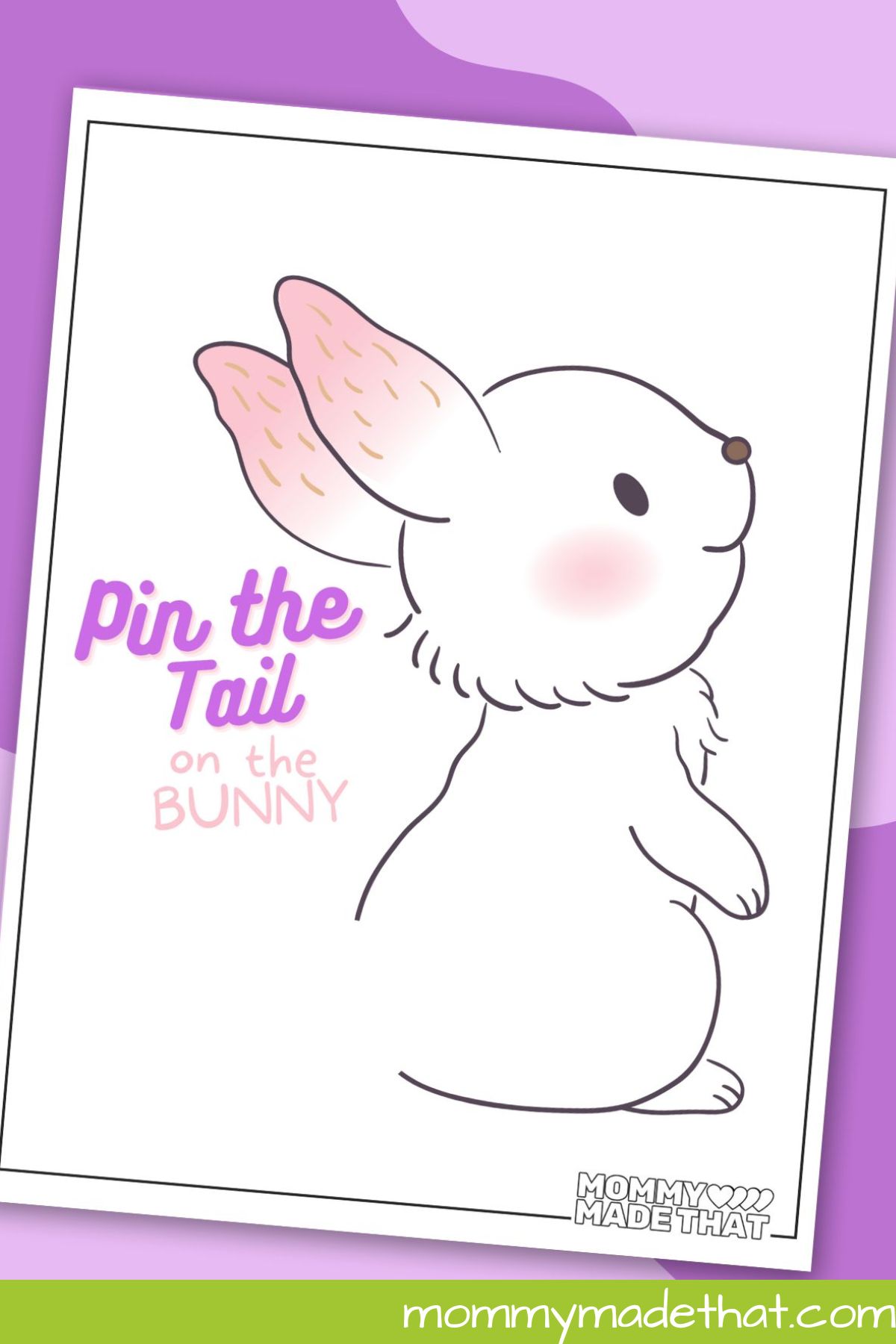 How about a fun bunny game? This pin the tail on the bunny game is perfect for a group activity for younger kids.
Use our printable tails or big cotton balls and make the bunny complete by pinning its tail on as close as you can!
Bunny Masks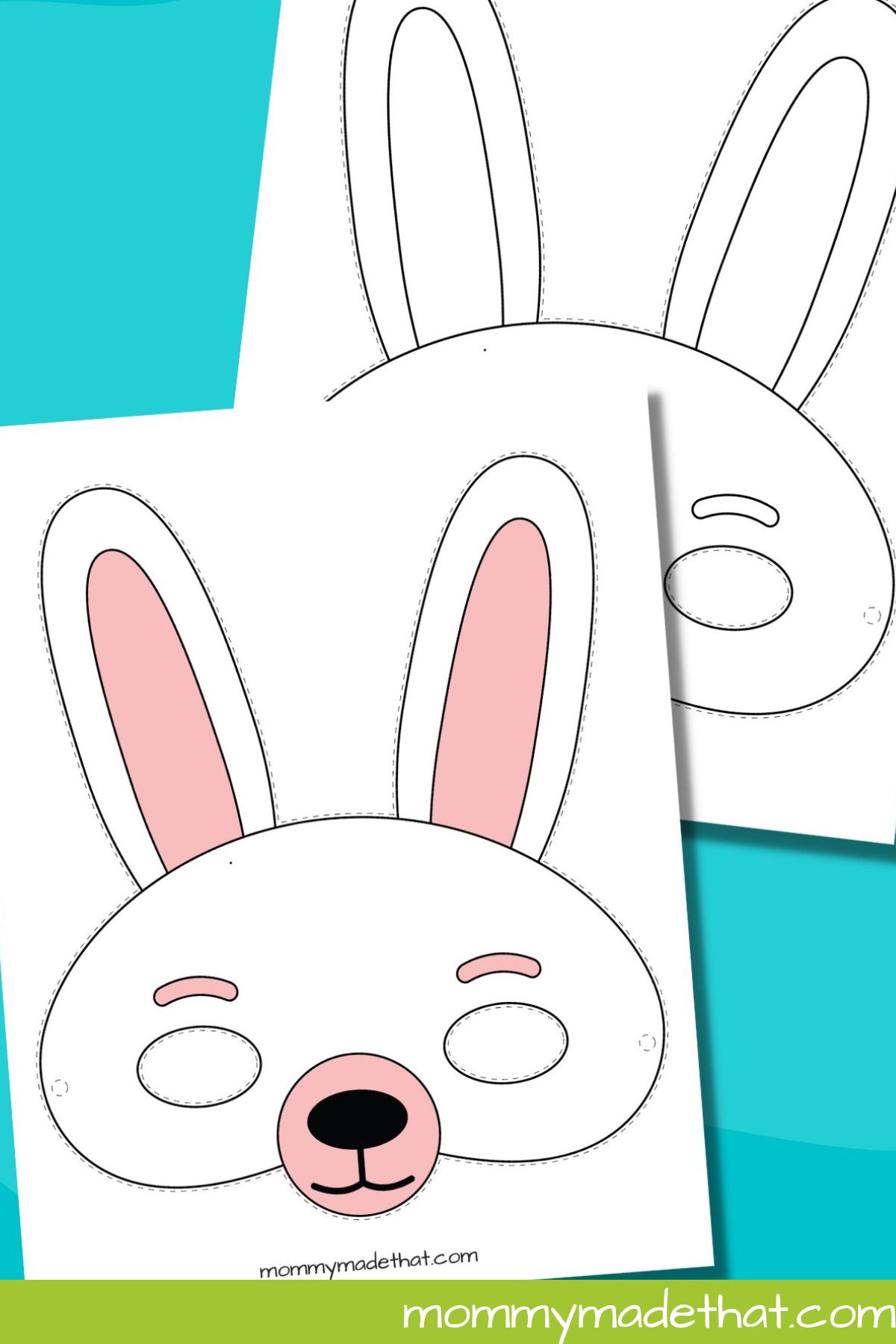 These adorable bunny mask templates let you easily create your own bunny mask.
It makes for great pretend play and lets kids run away with their imagination.
Printable Easter Bunny Card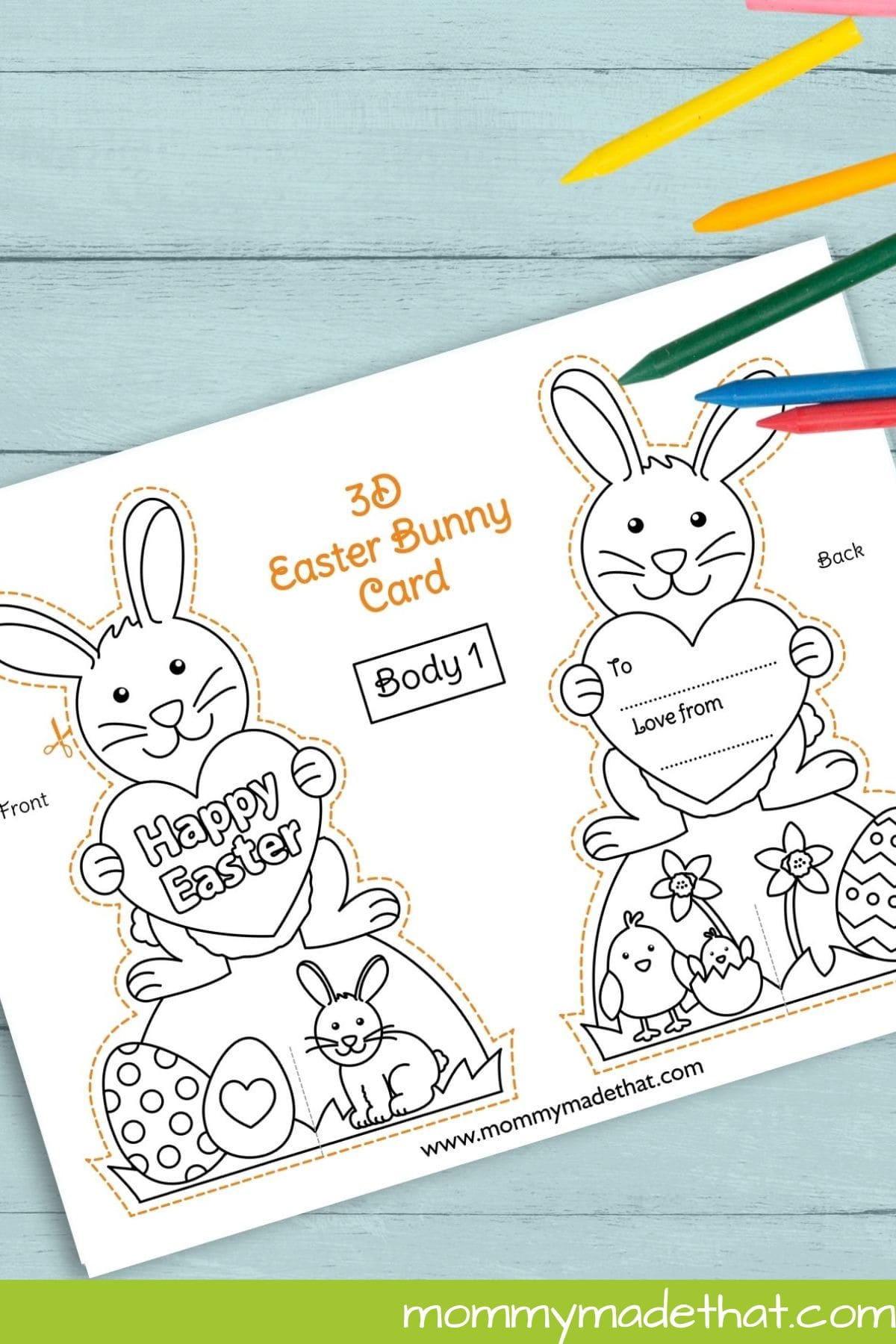 Want a cute bunny card to print out and give out during Easter?
This adorable Easter bunny card printable lets you choose a message and color in the bunny!
Bunny crafts are a great way to keep kids entertained, help them to get creative and make lasting memories.
We hope with these ideas, you'll be sure to have a fun time crafting with your kids. Happy hopping!