We found some of the best letter A crafts and brought them right here all in one place. So if you're working on learning the alphabet, this is a perfect place to start.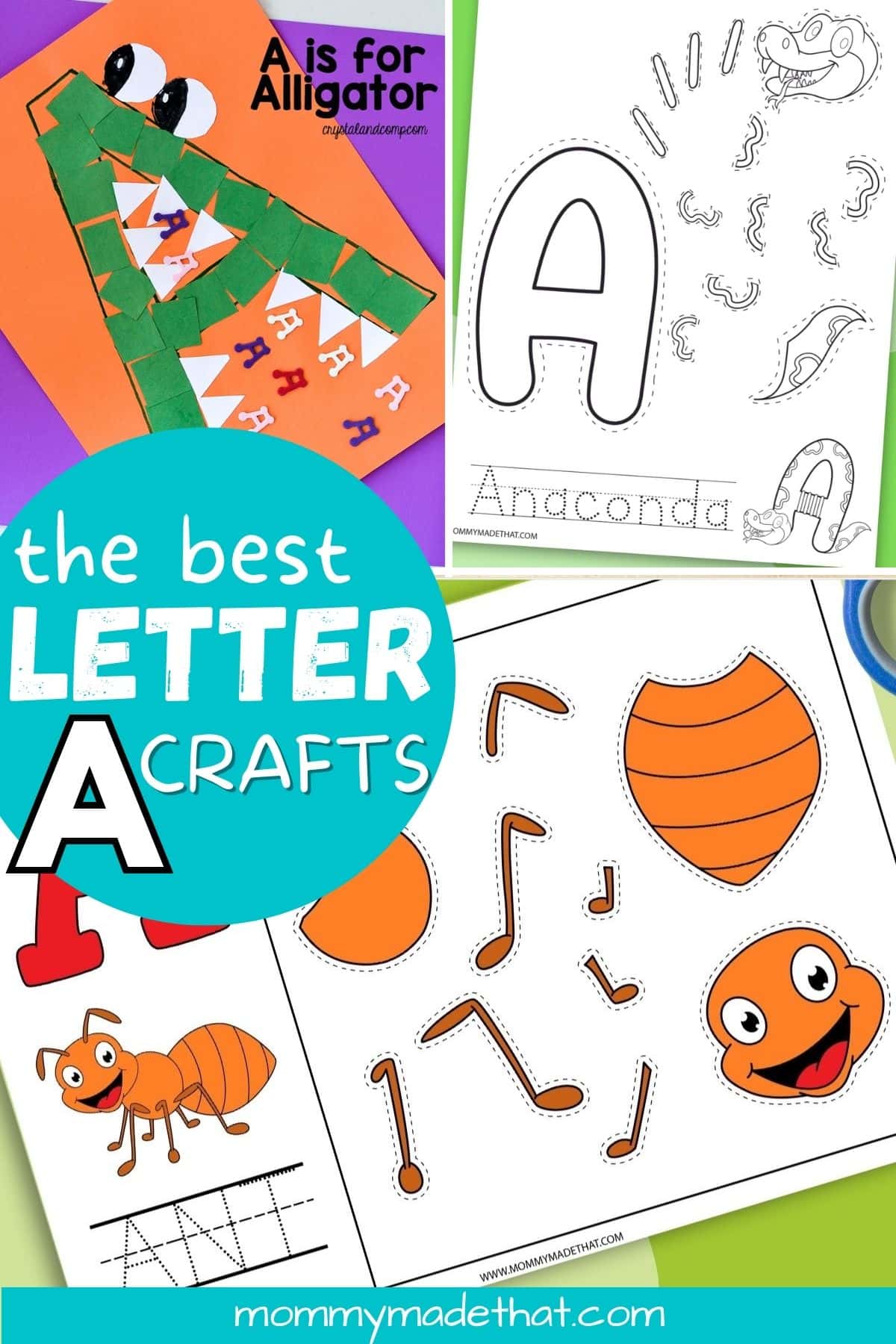 Are you looking for a fun and engaging way to help your child learn the alphabet? Look no further than letter A crafts!
By creating unique and colorful crafts centered around the letter A, your child will not only be practicing their fine motor skills but also reinforcing their knowledge of the alphabet.
From apples to alligators, there are countless fun and exciting themes to explore with these letter A crafts.
Whether you're a teacher, parent, or caregiver, these crafts are sure to be a hit with any young child. So let's get crafting and start the alphabet adventure with the letter A!
These crafts pair very well with as learning lessons with all of our letter A printables like our letter A worksheets and our letter A coloring pages.
Build an Ant Craft Letter A Printable
This a is for ant craft is a cute cut and paste craft where kids can create a simple but adorable little ant.
It's a fun letter A worksheet that kids will be proud to display once they're finished.
A is for Anaconda Craft
This printable letter A is for Anaconda craft is a quick and easy coloring page that doubles as a cut and paste craft for kids.
It also includes a little handwriting practice which is optional but a fun way to add in a little more learning.
A is for Apple Craft
This A is for apple craft is made from some craft foam and a big printable letter A.
The letter A becomes the apple! It's super cute and kids will love making this apple craft.
A is for Alligator Craft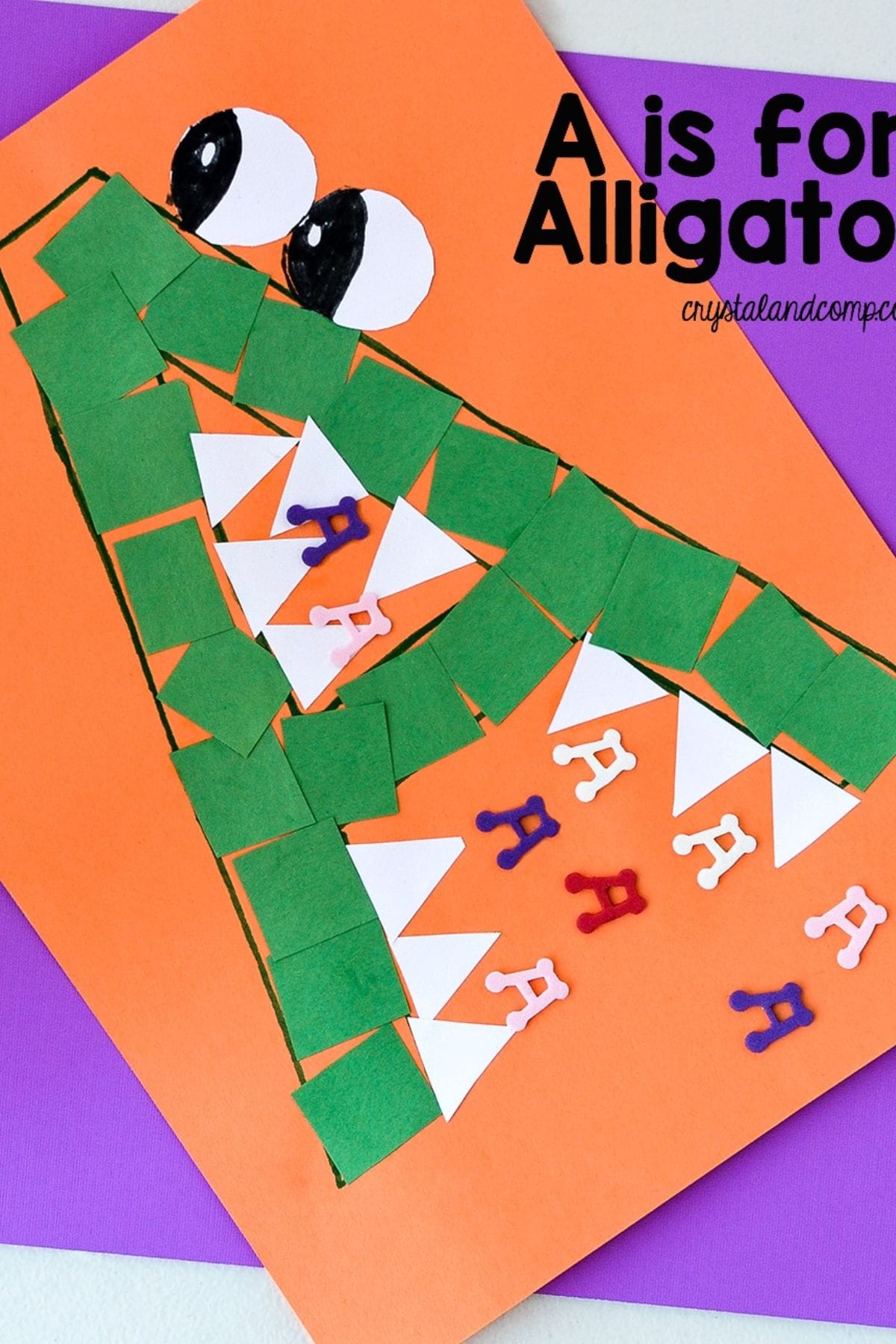 This a is for alligator craft is another fun letter A craft that uses construction paper shapes to for the letter a alligator.
It's perfect for toddlers and preschoolers.
A is for Ambulance Craft
This fun and creative A is for ambulance craft is a fun take on the letter A!
Kids who love transportation and car crafts are sure to love this one.
Build a cute little ambulance and attach it to be great big capital letter A!
A is for Ant Craft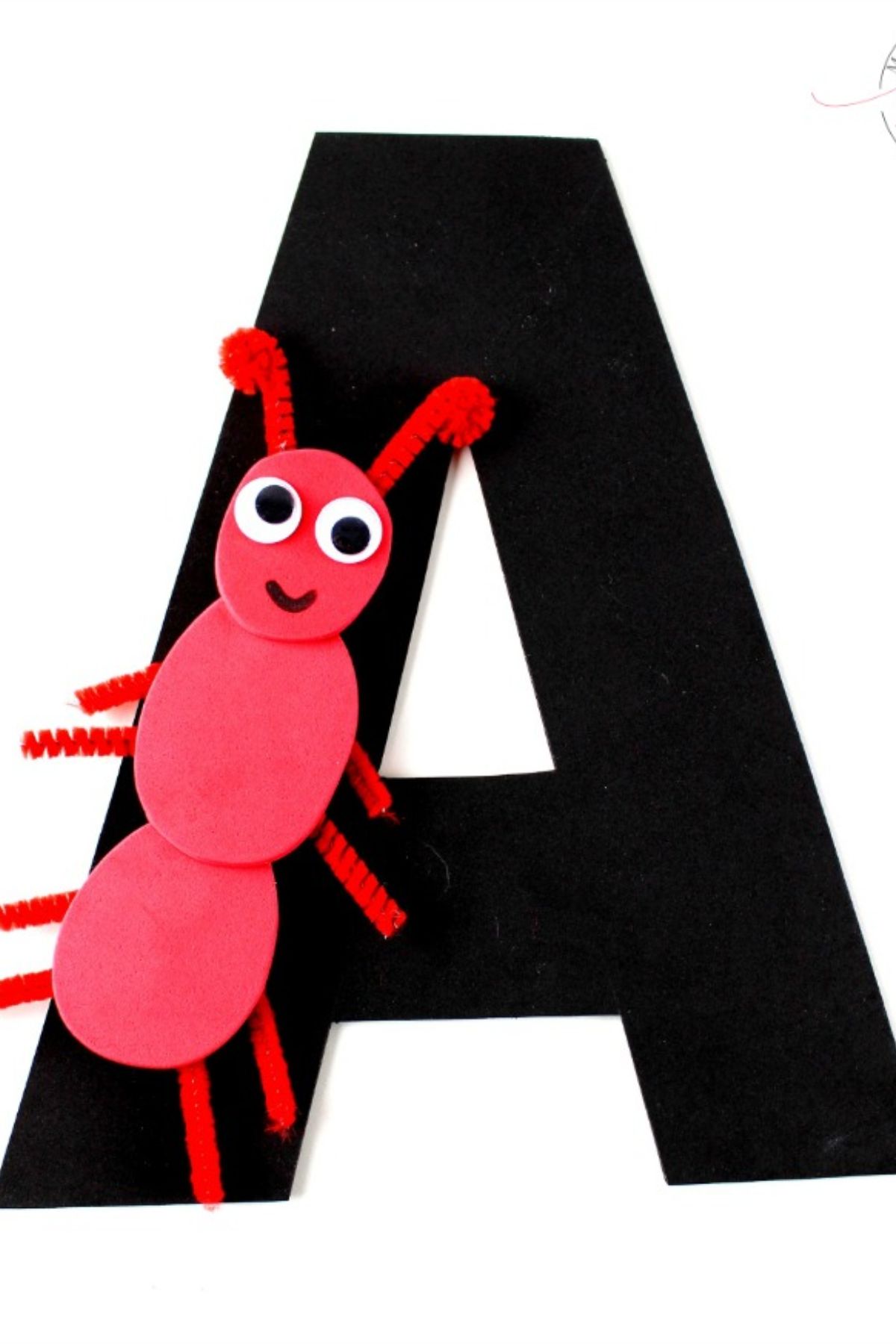 Another cute ant craft takes the letter A shape and adds an adorable little construction paper ant to it.
Lower Case Letter A Craft
While most of these letter A crafts are capital letter A's here's a cute lowercase letter a craft.
Take a lower case bubble letter a and fill it with leaf cut out templates. Then add a bunch of cute ants!