A is for Anaconda: A Free Printable Letter A Craft
Focusing on some letter A activities? We've got this cute and easy printable A is for Anaconda craft perfect for kids working on the letter A. Grab the free printable here!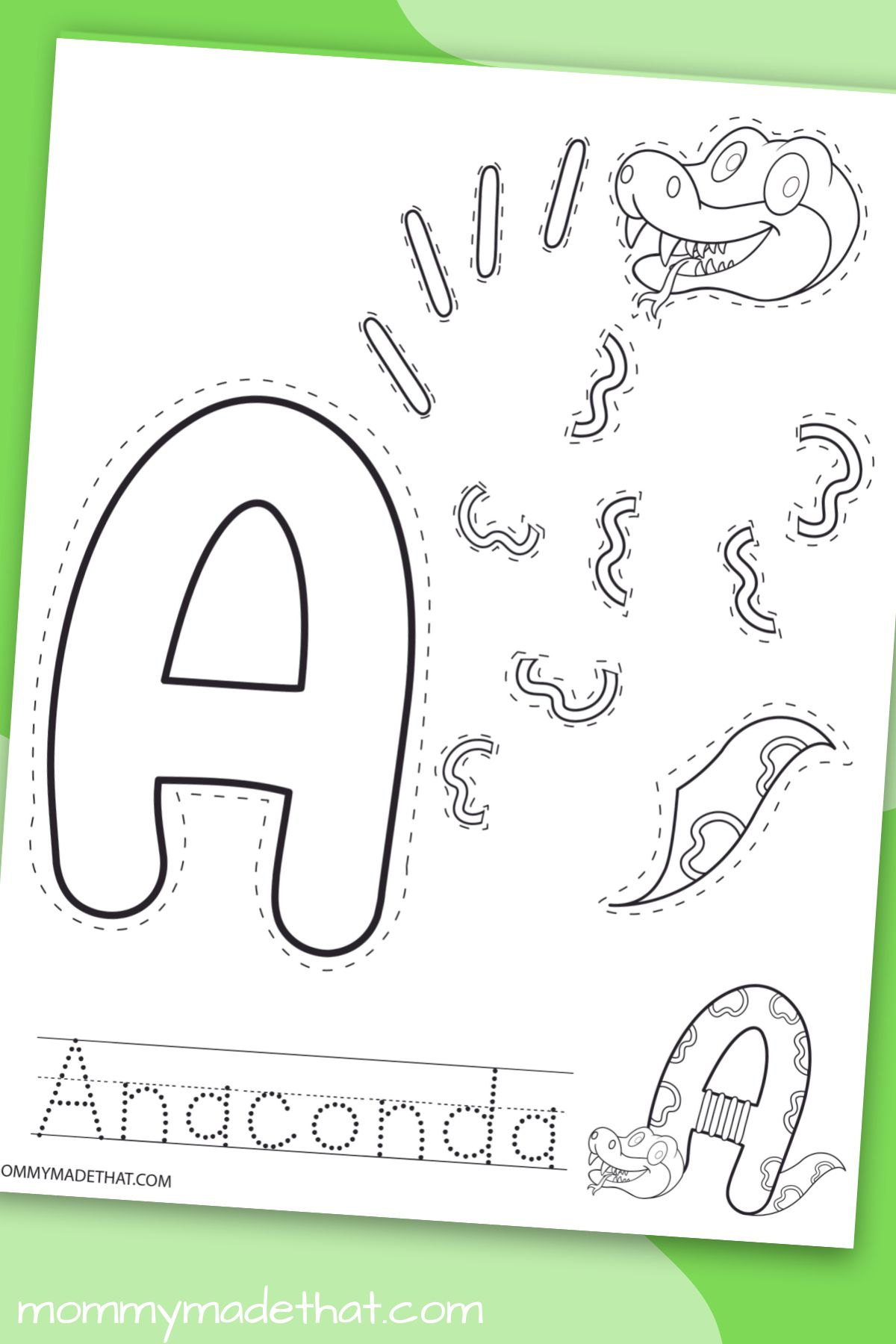 As parents and teachers, we often want to develop activities that will effectively encourage kids to learn, while at the same time being a fun way to do so.
One vital part of this learning process is teaching children the alphabet.
Today, we'll be diving into one letter of the alphabet and exploring a creative way to learn it.
Get ready for our A is for Anaconda printable craft that will engage, educate and entertain the youngsters in your life.
Crafting is an excellent way for young children to get involved in the learning process.
It helps them to develop their creativity and, at the same time, gets them to think about what they are doing.
We also have other letter A crafts and activities like our Letter A tracing worksheets.
Our A is for Anaconda craft is ideal for kids learning the letter "A."
Cut out the parts of the anaconda from the printable, provide some crayons and glue, and watch as the children puzzle the pieces together, expressing their creativity as they do so.
There is also an area for kids to trace out the letters of the word Anaconda.
It makes a fun letter A coloring sheet and craft activity.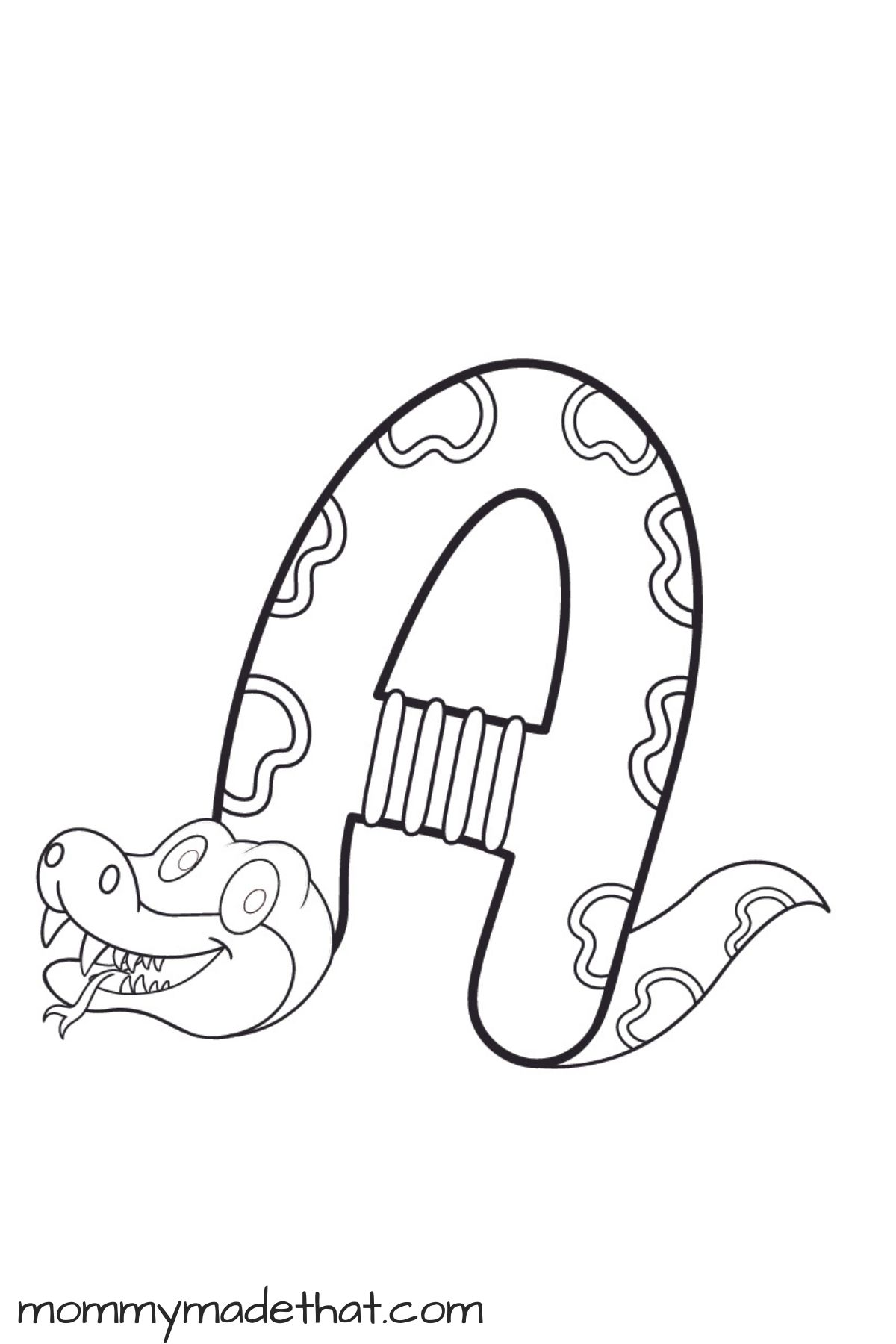 Adding Additional Learning
One of the best ways to incorporate a craft in learning about the letter "A," is by building on children's existing knowledge base.
For instance, you could show children images of animals that begin with the letter "A" like alligators or anteaters, and then explain how this anaconda also starts with the letter "A."
A coloring activity featuring an "A" animal, like an ant or an armadillo, could then accompany the lesson to help further reinforce the concept.
This A is for Anaconda craft is also an ideal gift or decoration for the classroom. Once the craft is complete, the children will have an anaconda that they can keep or gift to a loved one.
Not only does this promote creativity and thoughtful gift-giving, but it also helps children to appreciate the value of the letter "A" in their day-to-day life.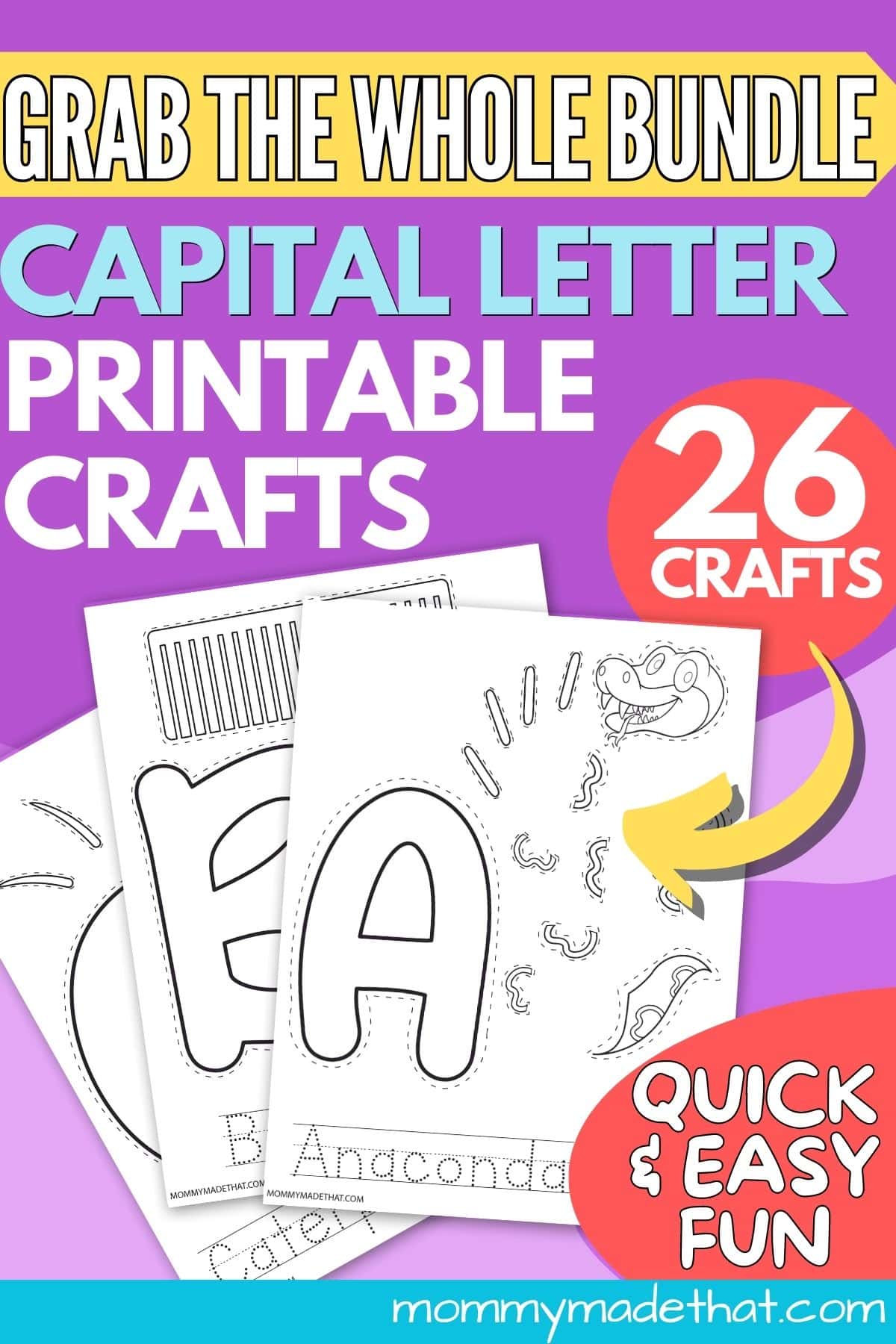 Grab the Free Letter A Craft
To grab the free A is for Anaconda printable craft, put your email in the box below. We'll send it straight to your inbox.
This is for personal or classroom use only please. Not for commercial use. Thank you!
There are many ways to make learning fun and engaging for young children.
One such way is through crafting, and our A is for Anaconda printable craft is an excellent choice for teaching the letter "A."
Whether it's an activity to keep your children engaged, a decorative piece or a game, incorporating creative and interactive activities into children's learning journey can help them develop new skills while having fun at the same time.