Letter A Tracing Worksheet (Free Printables)
Today we have a free printable letter A tracing worksheet. It features lower case and upper case letter A.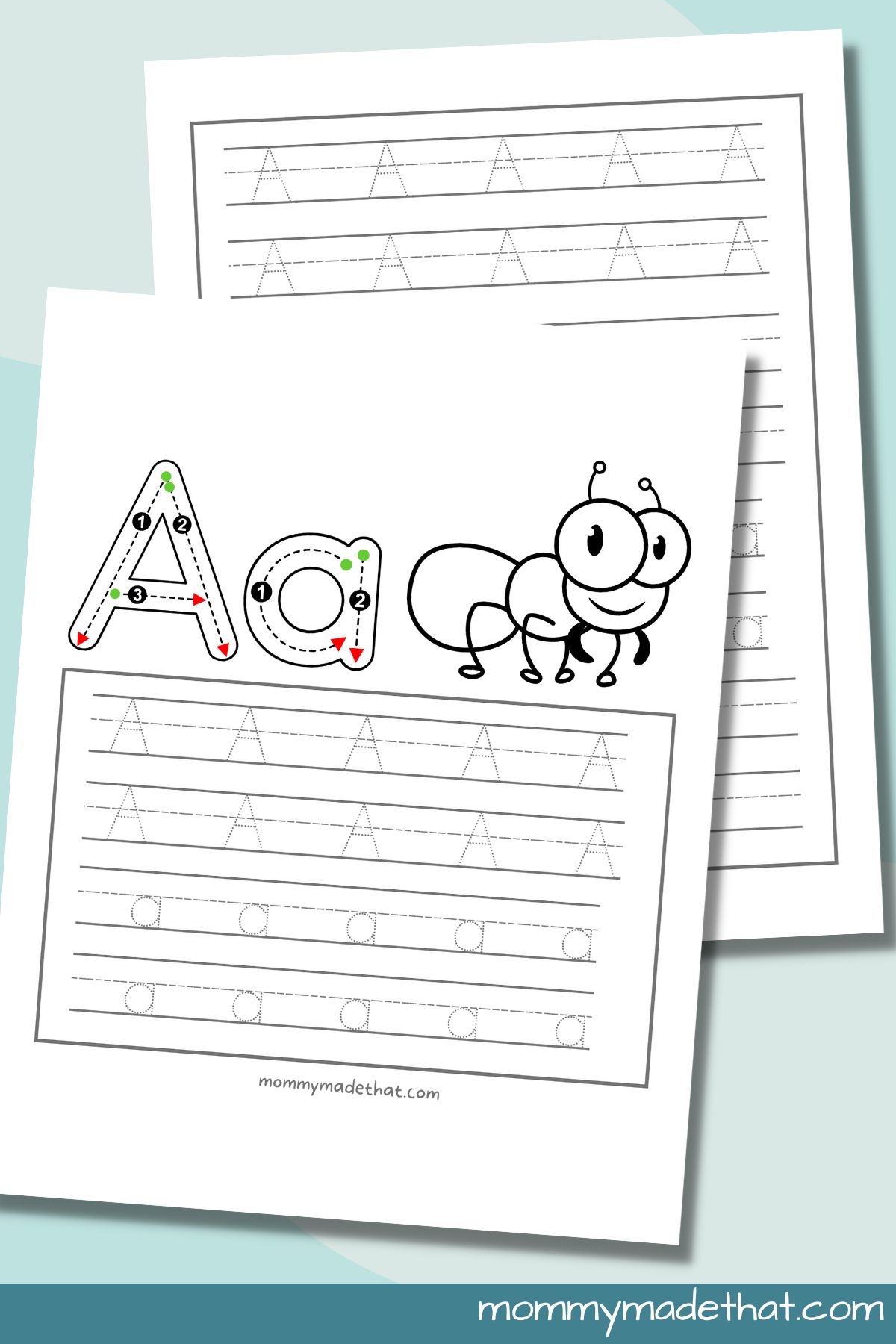 Are you looking for a fun and engaging way to help your child learn how to write the letter A? Look no further!
We are excited to offer a free letter A tracing worksheet that features both capital and lowercase A's.
These printable worksheet is perfect for parents, teachers or homeschoolers who want to give their children an educational yet enjoyable activity.
With our easy to use tracing worksheets, your child will have the opportunity to practice writing the letter A in a fun and interactive way.
You can grab all of our printable letter tracing worksheets to work on the whole alphabet.
Or if you'd like to move to the next letter, grab the printable letter B tracing sheets.
The Worksheets
We include two letter A tracing printables. One with just a few lines of tracing practice that has a big letter A showing the correct way to write the letter A with arrows.
The second one is a sheet full of tracing lines with traceable letters and blank lines for independent practice.
Suggestions for Using the Worksheets
Start by introducing your child to the letter A. Show them how it looks, say its name, and have them practice writing it on their own.
Use the worksheets to reinforce learning through repetition. Have your child complete each worksheet multiple times until they feel confident in their understanding of the letter A.
Encourage creativity by having your child color in each worksheet using their favorite colors.
Make learning fun by turning it into a game! Time your child as they complete each worksheet and see if they can beat their previous time.
Tips & Tricks
Consider laminating the worksheets so that they can be reused with dry erase markers. This will save paper and allow for endless practice opportunities.
Try incorporating sensory play into learning by having your child trace the letter A in sand or shaving cream.
Make learning social by inviting friends over for a playdate and working on the worksheets together.
Grab the Free Letter A Tracing Worksheets
To grab the free worksheets, put your email in the box below. We'll send them straight to your inbox.
These are for personal or classroom use only, please. Not for commercial use. Thank you!