St. Patrick's Day Cootie Catcher (Free Printable)
This St. Patrick's day cootie catcher is filled with cute St. Patrick's day jokes kids will love.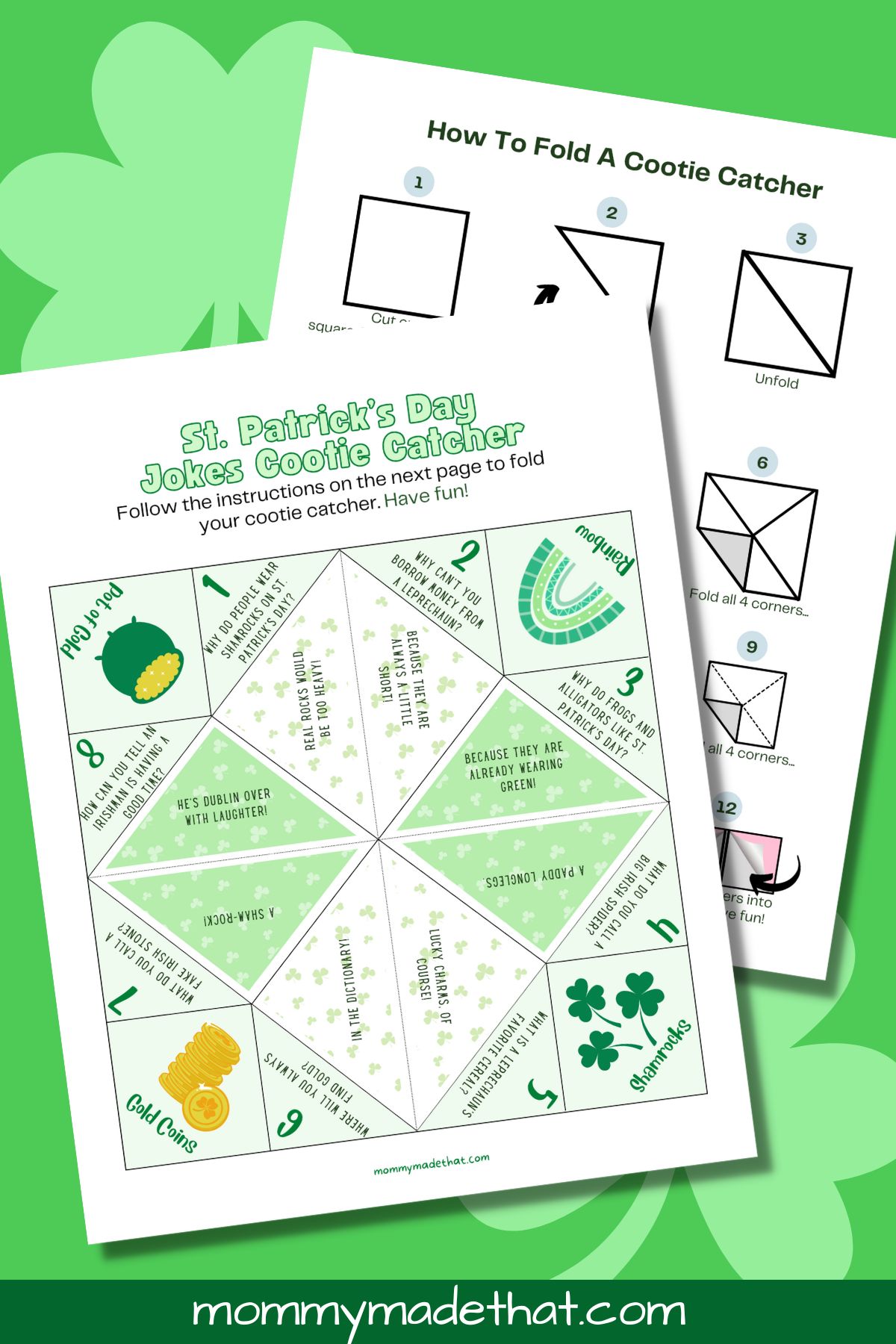 Got a case of the giggles? Gather up your friends and get ready to laugh out loud this St. Patrick's Day with a hilarious cootie catcher printable!
Not only is making your own cootie catcher an easy and creative way to celebrate this joyous day, but these cleverly crafted little origami-like objects come complete with jokes sure to make all of your pals chuckle.
You can easily find free templates online or whip out your scissors and markers and get crafty, customizing your very own one-of-a-kind St. Paddy's Day cootie catcher!
St. Patrick's Day Cootie Catcher Printable
Our free printable comes with 2 pages. The first is the cootie catcher itself.
The second page is the folding instructions.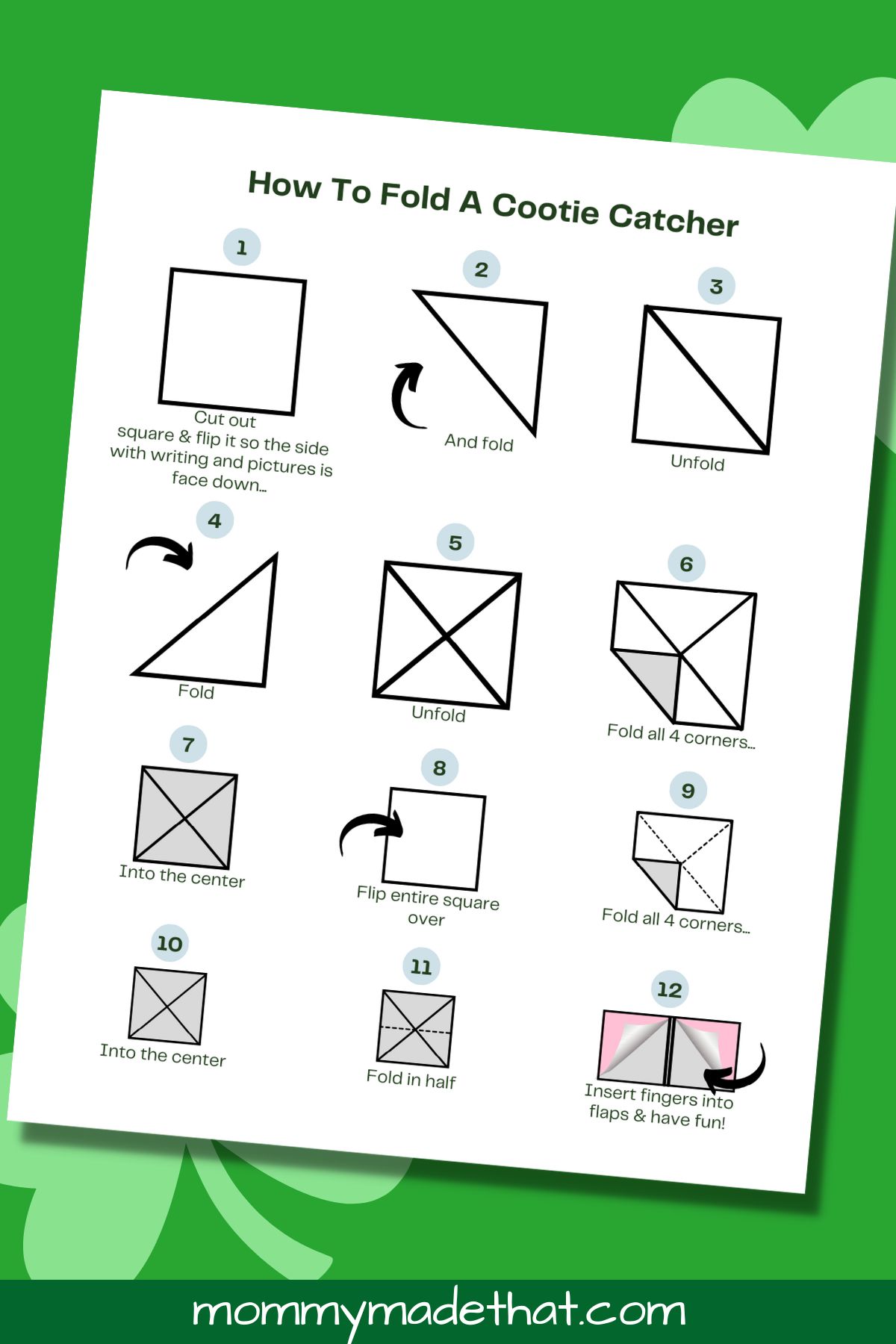 If you don't need the instructions feel free to print just the first page to save ink and paper.
How to Fold
Making a St. Patrick's Day cootie catcher is simple and fun!
In the printable we include a page with the instructions on folding your cootie catcher, in case you want to print them out and use those to help you fold your cootie catcher.
All you need is the printable cootie catcher and some scissors. Here's how you can get your cootie catcher ready for some play and joke telling fun.
Start by cutting out the cootie catcher, which should end up as a square shape.
Then fold diagonally to form a triangle, create a sharp folded edge.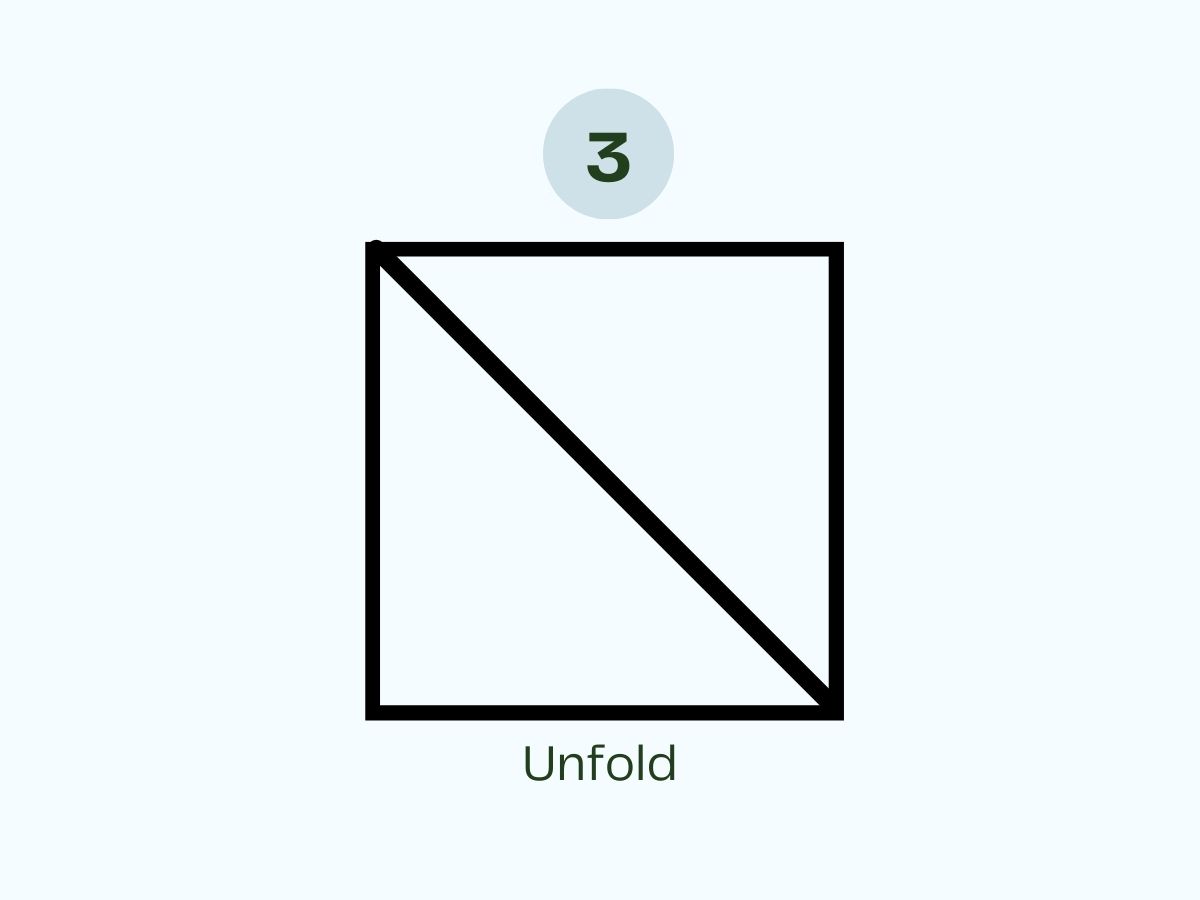 Open up the fold.
Fold into a triangle again in the opposite direction, creasing the fold.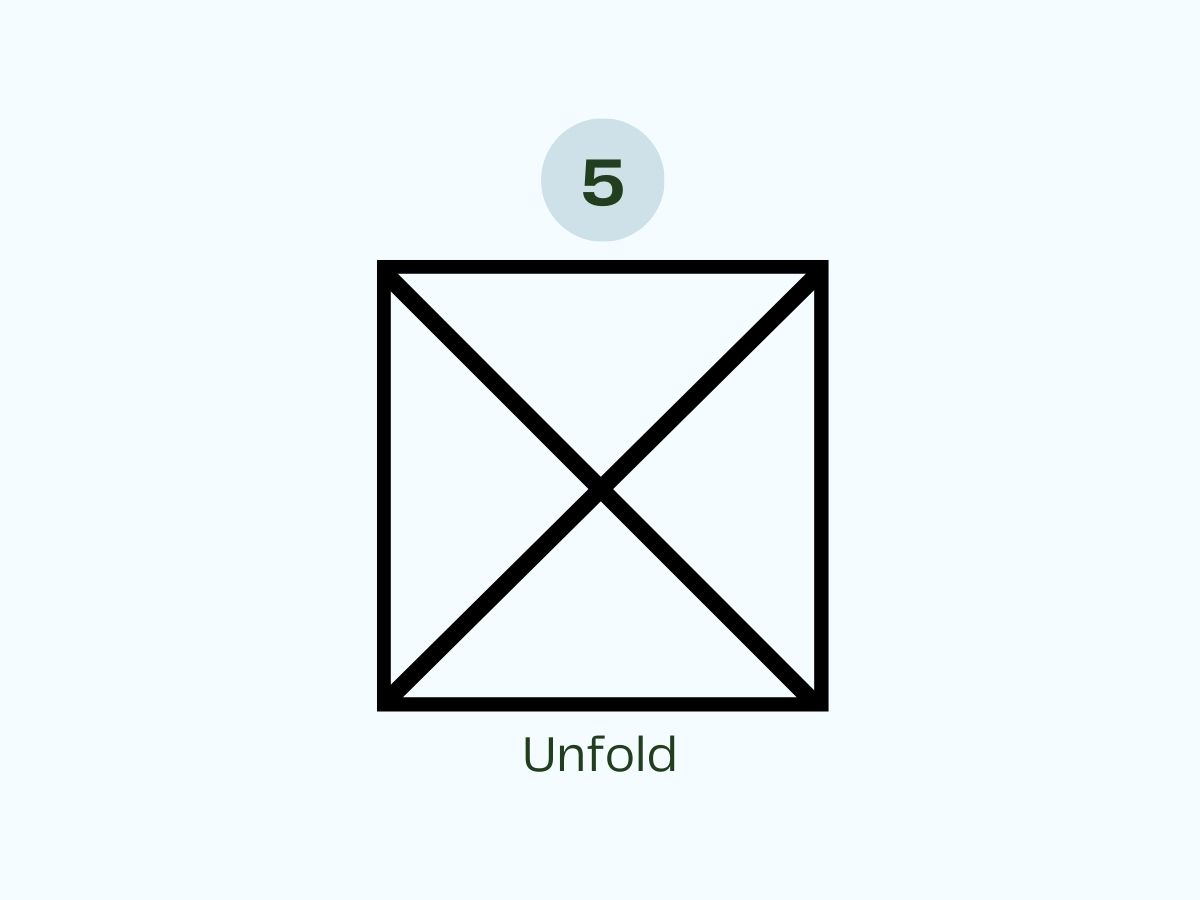 Unfold the cootie catcher all the way, opening it back up to a square.
Flip the paper over then fold all four corners to the center, like shown above.
You should end up with 4 triangles pointing to the center.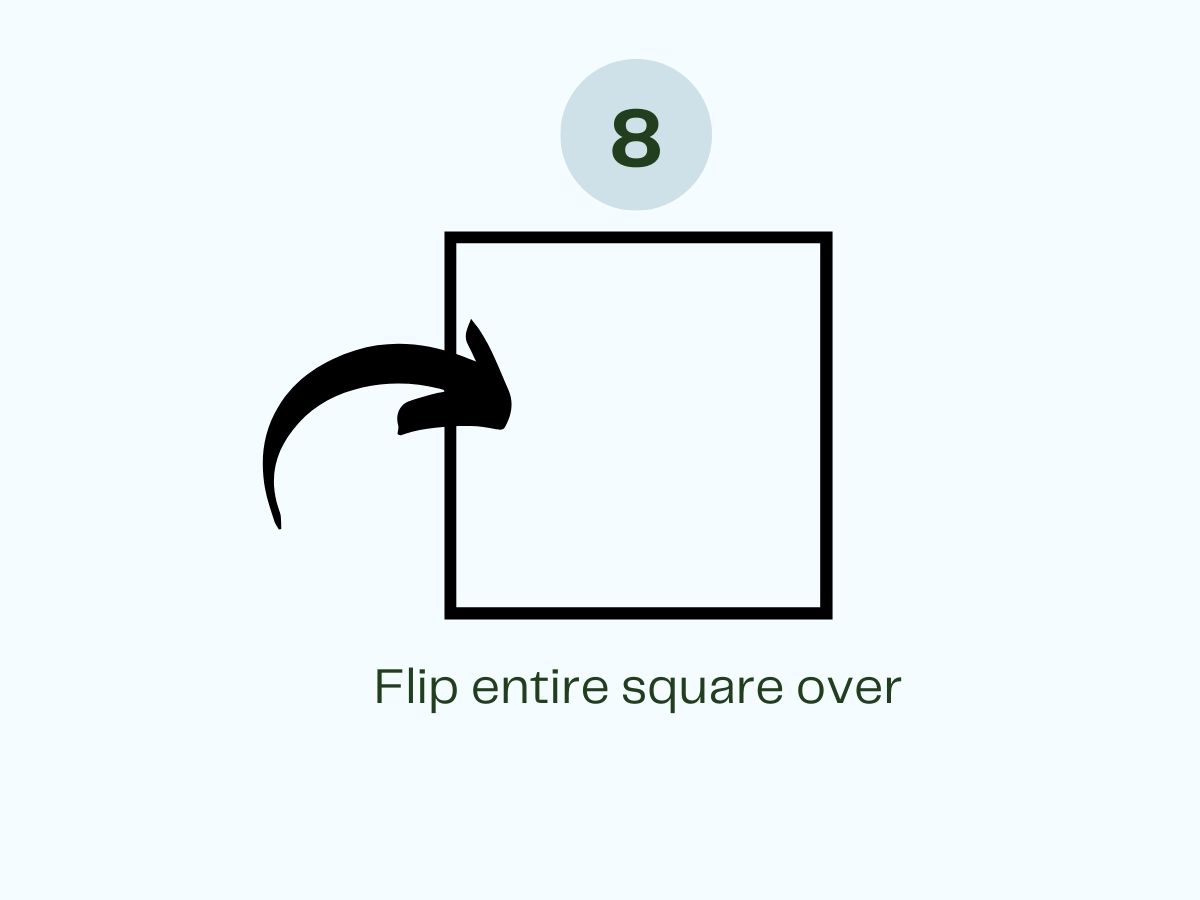 Flip the folded paper over.
Then fold all four corners toward the center again.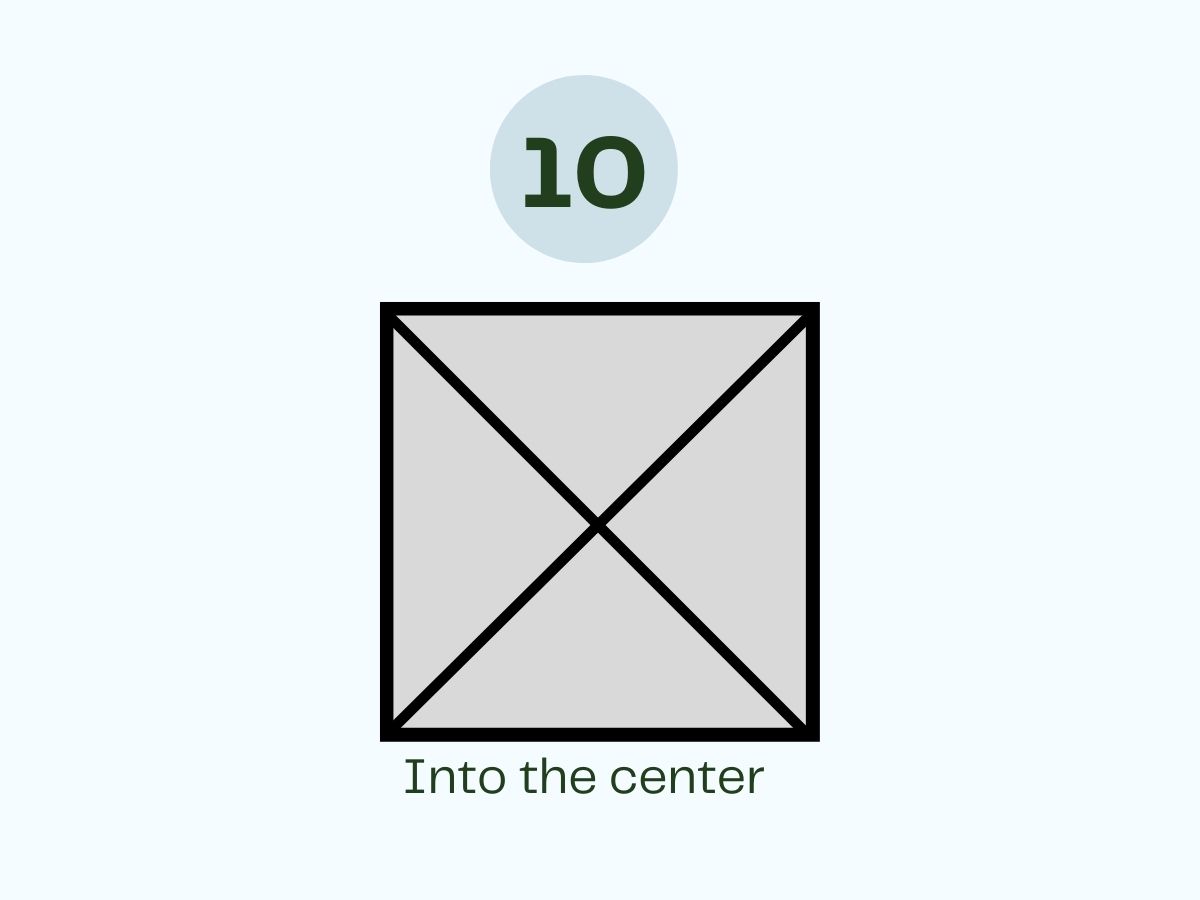 You'll end up with a shape that looks similar to that above.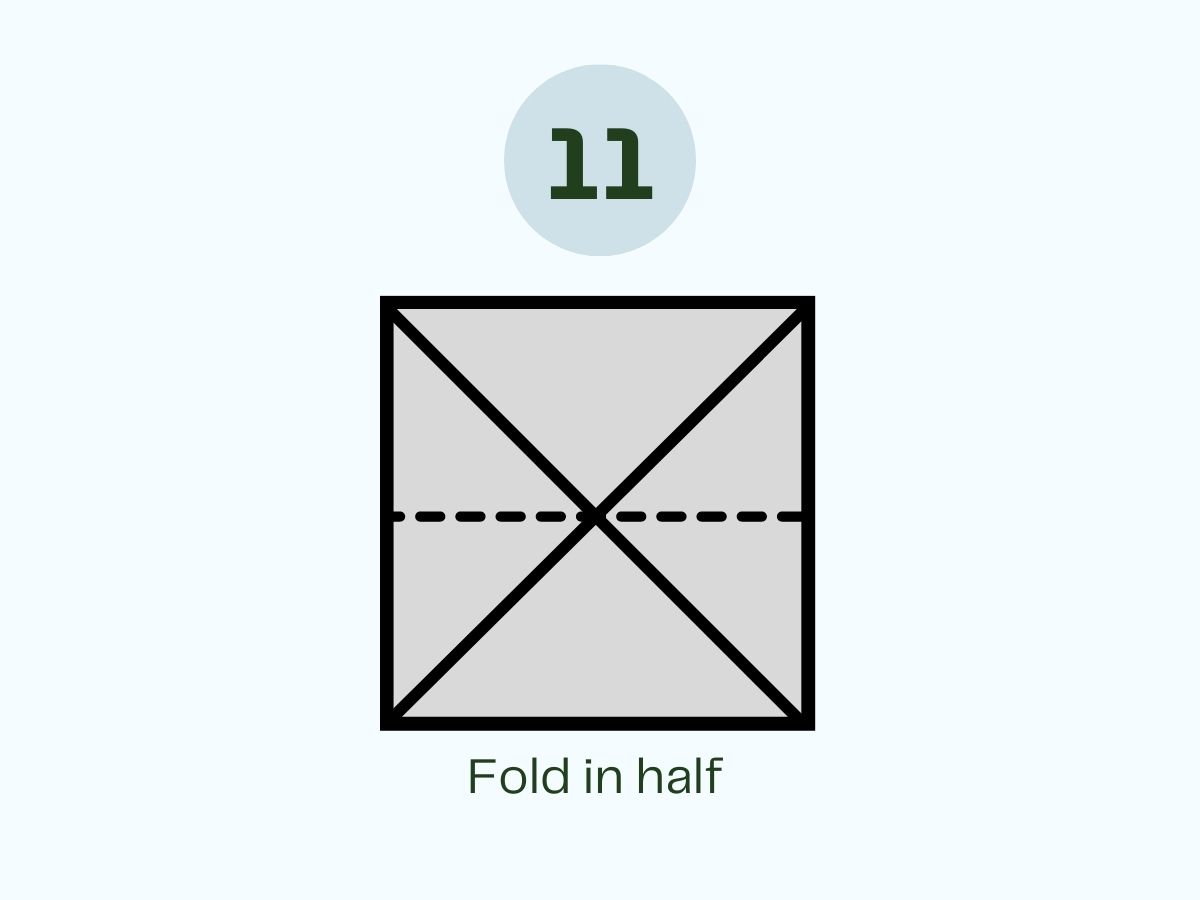 Fold the cootie catcher in half.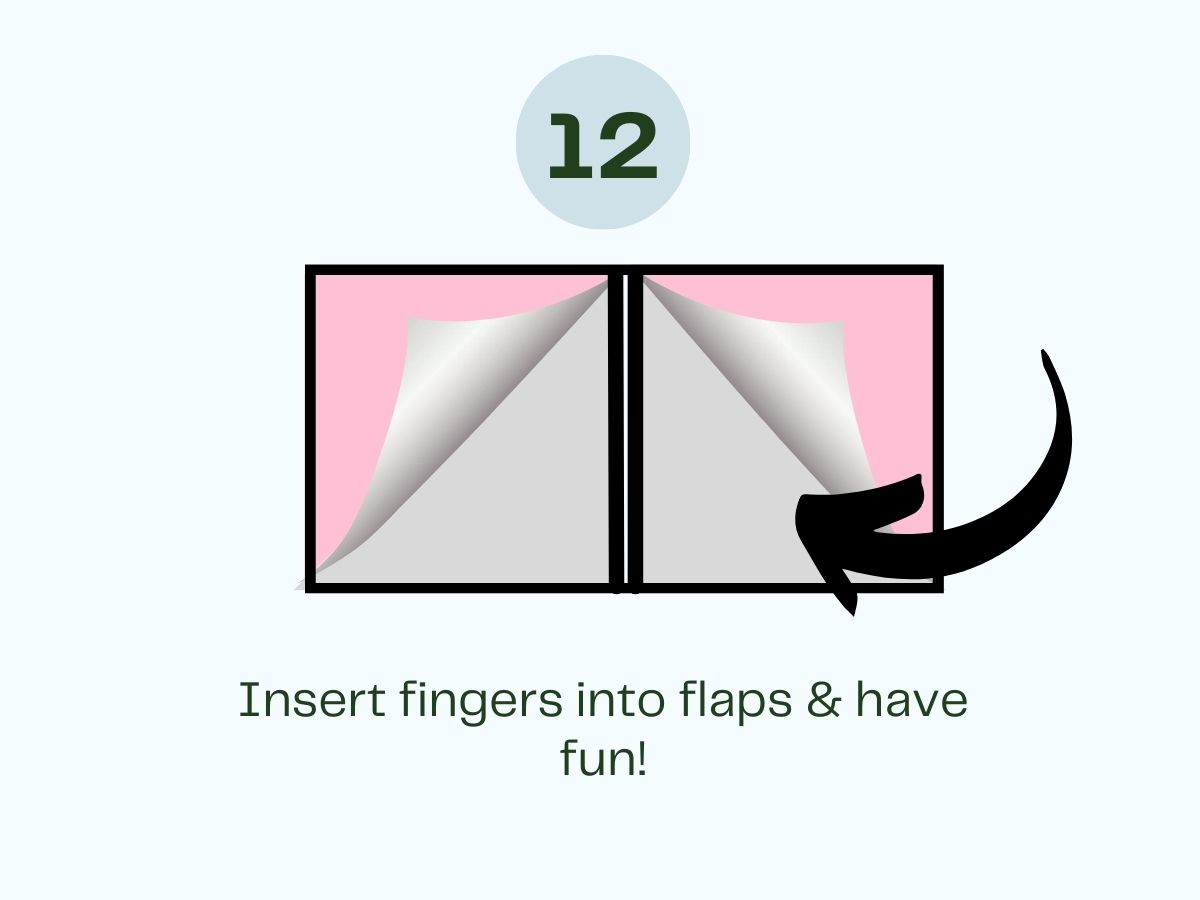 Then you can insert your fingers into the folded triangles and play the cootie catcher game!
Grab the St. Patty's Day Cootie Catcher
To grab the free printable cootie catcher, put your email in the box below. We'll send it straight to your inbox.
This is for personal or classroom use only, please. Not for commercial use. Thank you.