Teacher Appreciation Perler Bead Patterns (Makes Cute Cards!)
Looking for some cute perler bead patterns? These ones are all about saying Thank you to your favorite teacher. If you're looking for how to thank a teacher this is for you!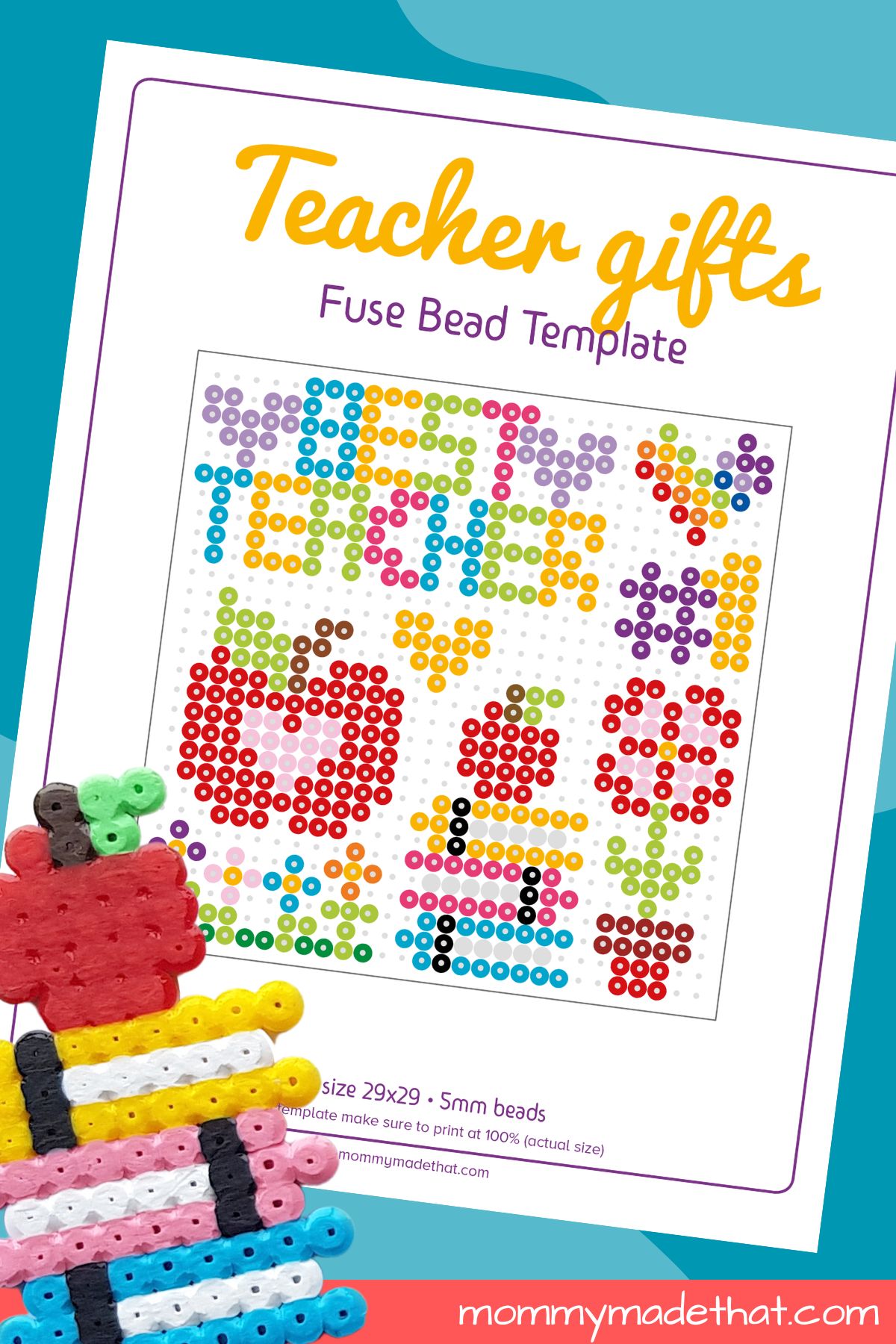 Introducing our delightful Teacher Appreciation Gift Perler Bead Pattern Printable!
This charming collection of patterns is designed to help you create adorable perler bead or hama bead designs that will bring a smile to your favorite educator's face.
Featuring a cute apple, a stack of books, and a "Best Teacher" pattern, these intricate designs are perfect for personalizing teacher appreciation cards or crafting thoughtful, handmade gifts.
Show your gratitude and celebrate the hard work and dedication of those who shape our future with these heartwarming, easy-to-follow patterns. Happy crafting!
This is one of my personal favorite teacher appreciation printables along with our teacher appreciation coloring pages.
The Perler Bead Patterns
Our printable perler bead patterns includes lots of cute patterns perfect for giving to your favorite teacher as a gift.
It includes the "best teacher" phrase, a stack of books with an apple on top and a flower in a pot.
We've got lots of fun flower perler bead patterns you can add too.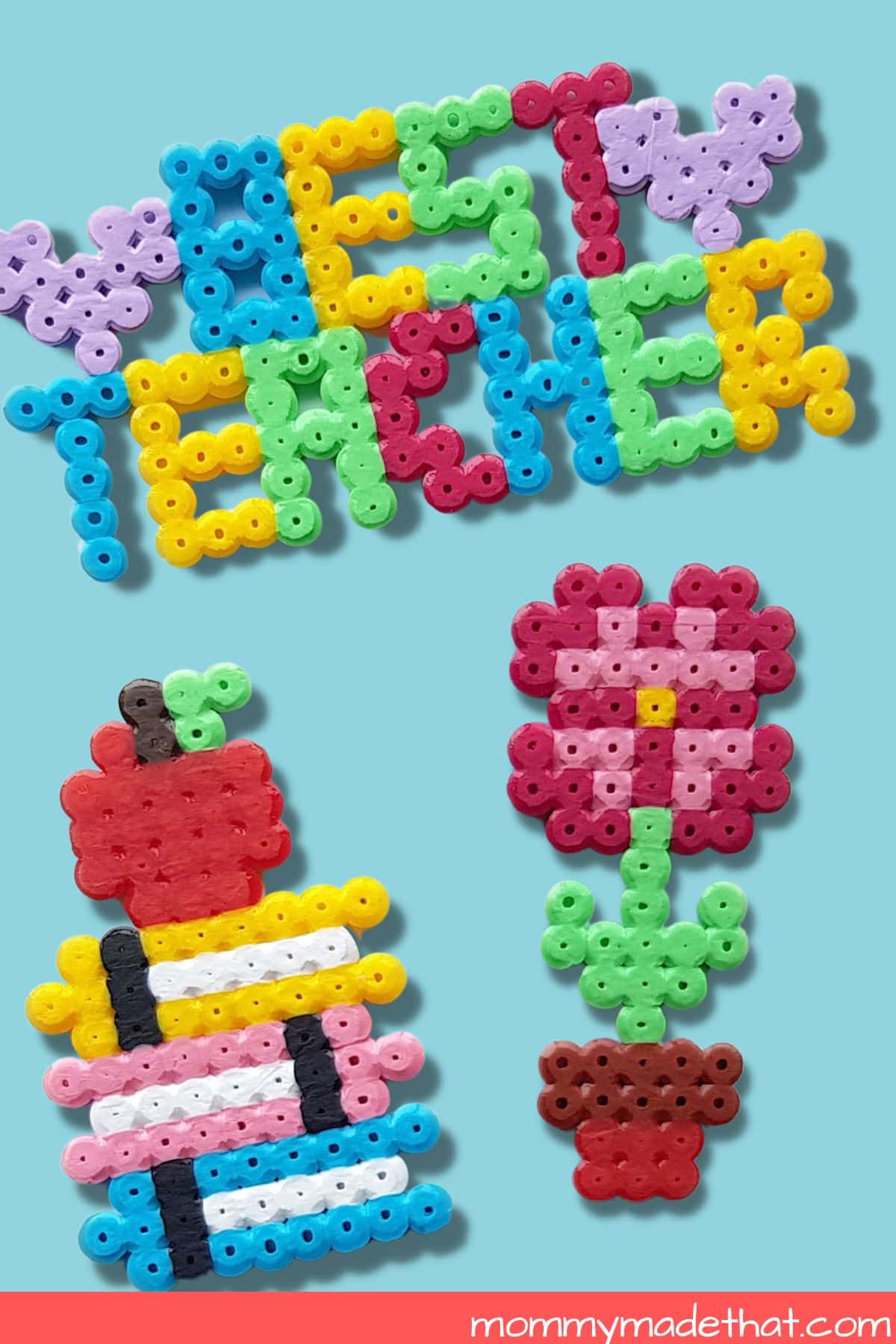 We've also got a cute apple pattern with a heart shape inside of it and flowers in a garden template.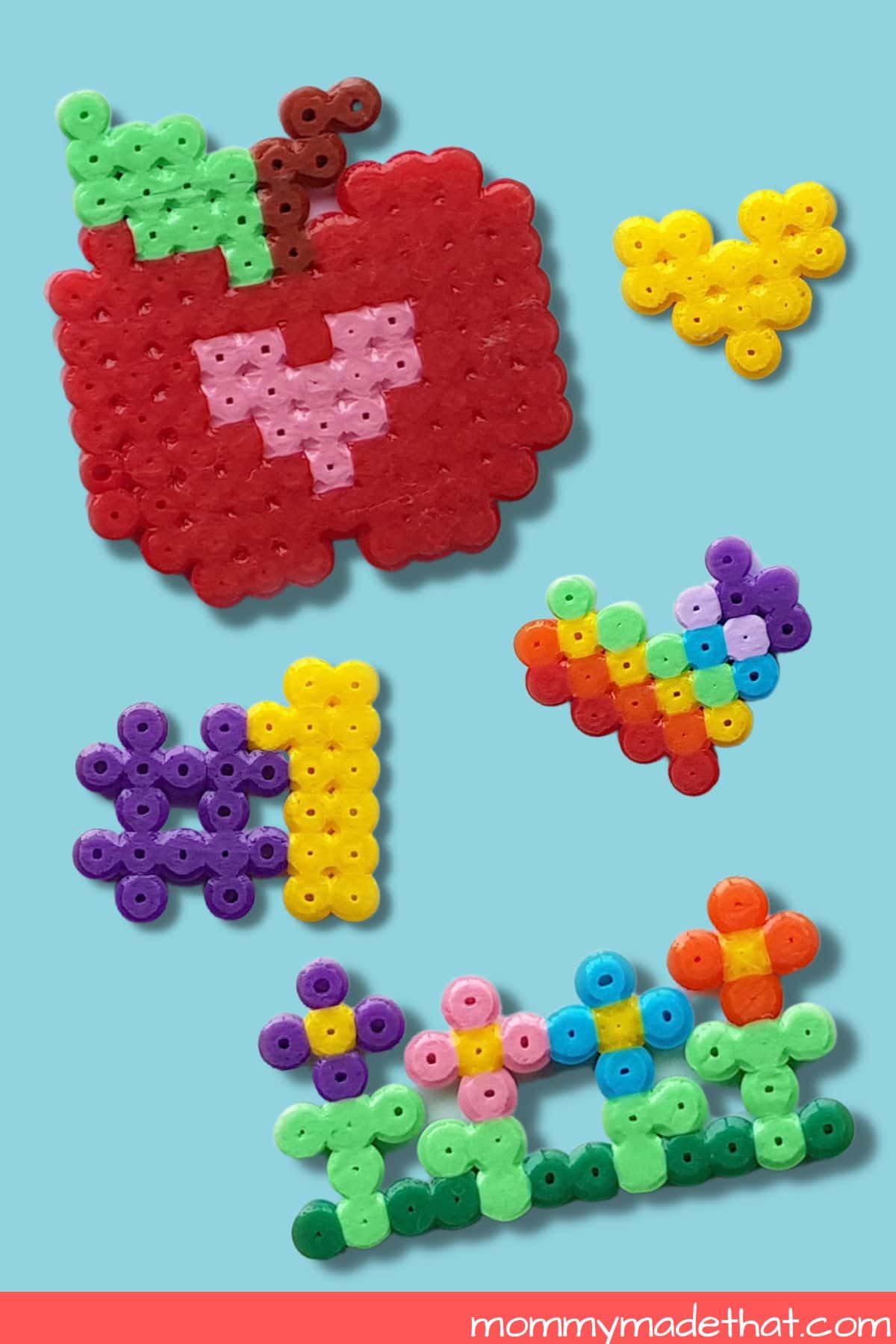 We added these onto a card base to make cute DIY teacher thank you cards.
You can print out our card template too, and add your designs to the front.
Then write a sweet thank you teacher message on the inside or a sweet teacher appreciation quote.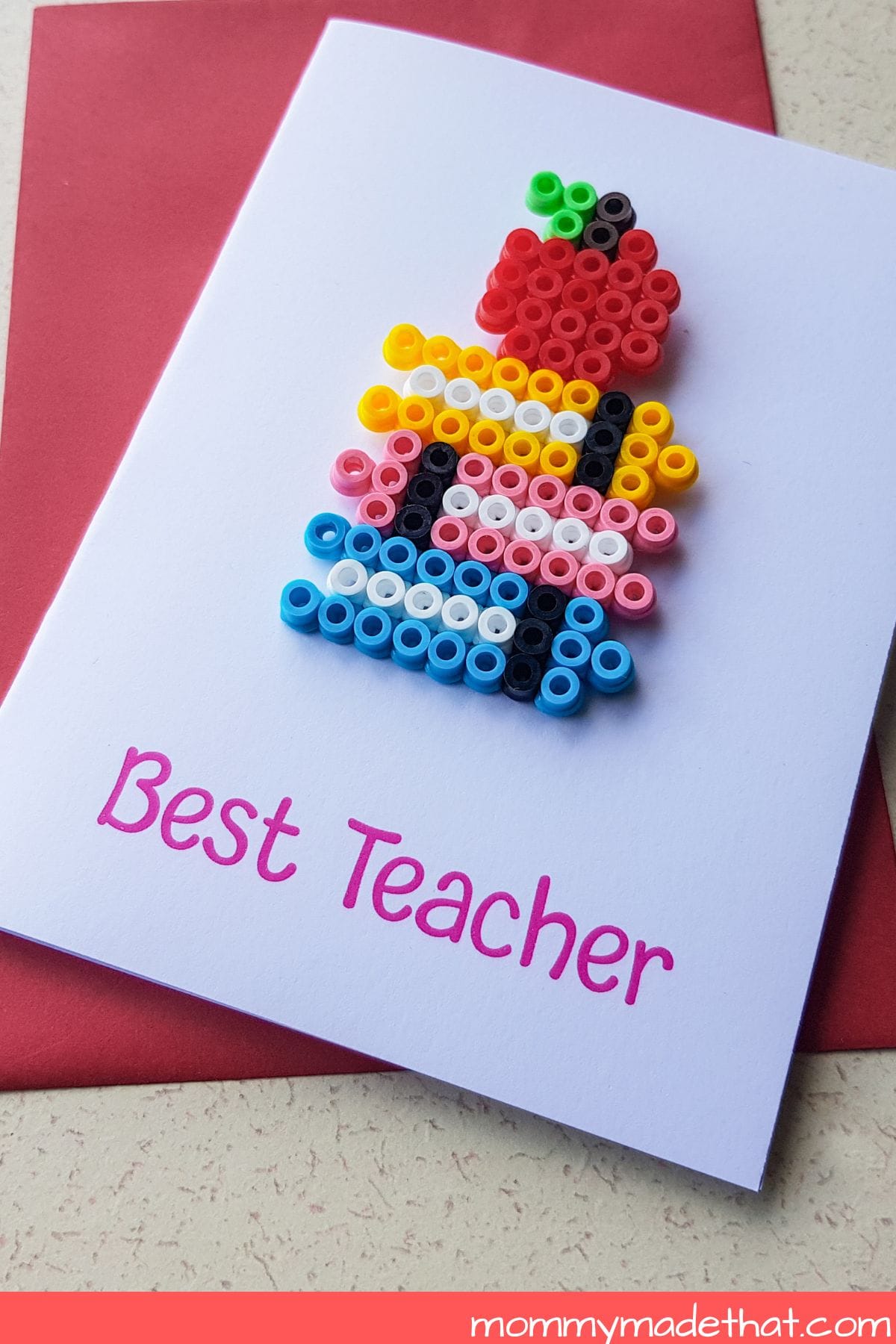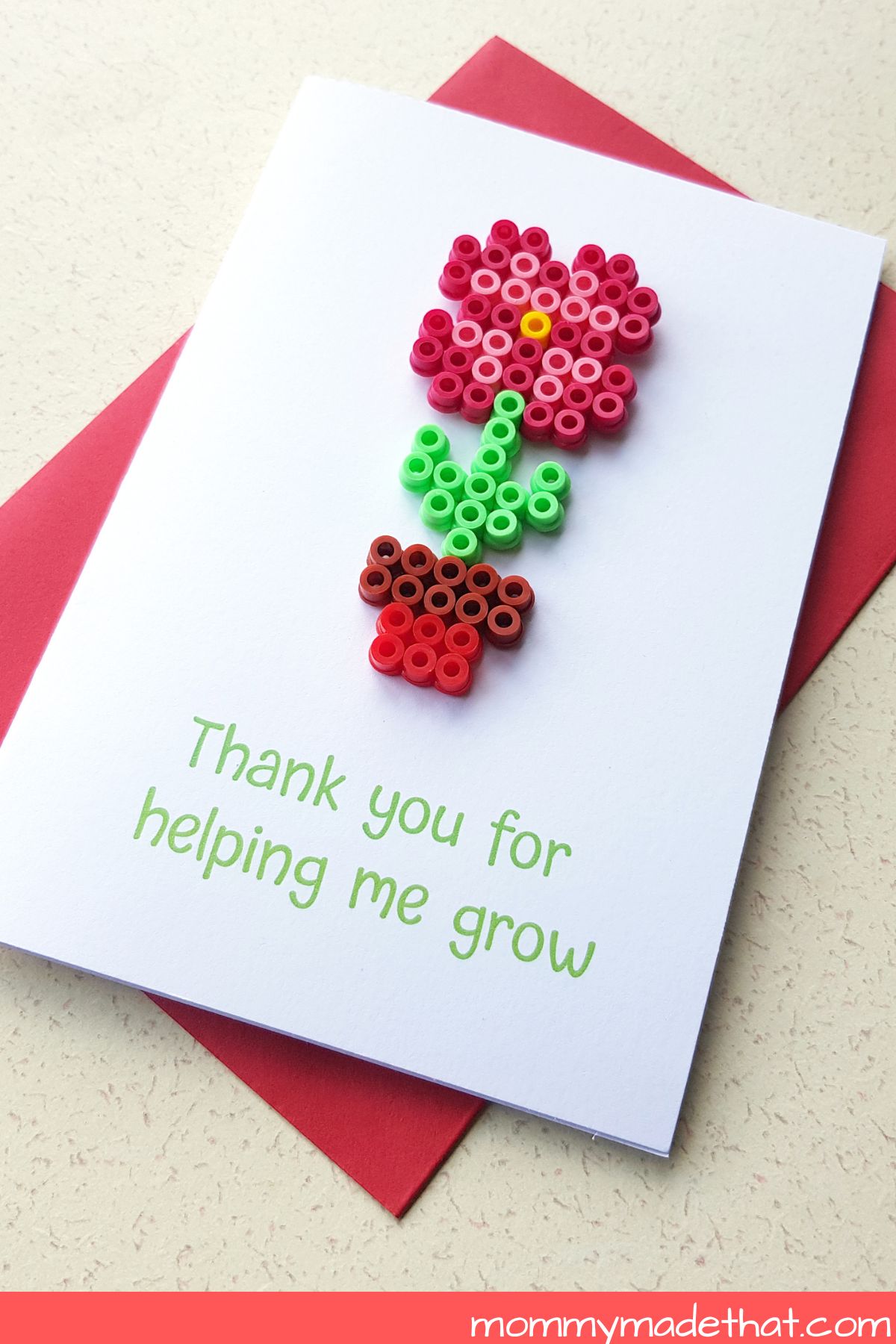 The card templates say "thank you for helping me grow" and great for adding the flower pot or garden flowers.
The other one says "Best teacher."
Grab the Free Perler Bead Teacher Gift Patterns
To grab the free printable perler bead patterns, put your email in the box below. We'll send it straight to your inbox, along with the card templates.
These are for personal or classroom use only. Not for commercial use. Thank you!