Free Teacher Appreciation Printables (Lots to Choose From!)
Looking for some free teacher appreciation printables? We found some perfect ones that will help you say thank you to that special teacher in your life.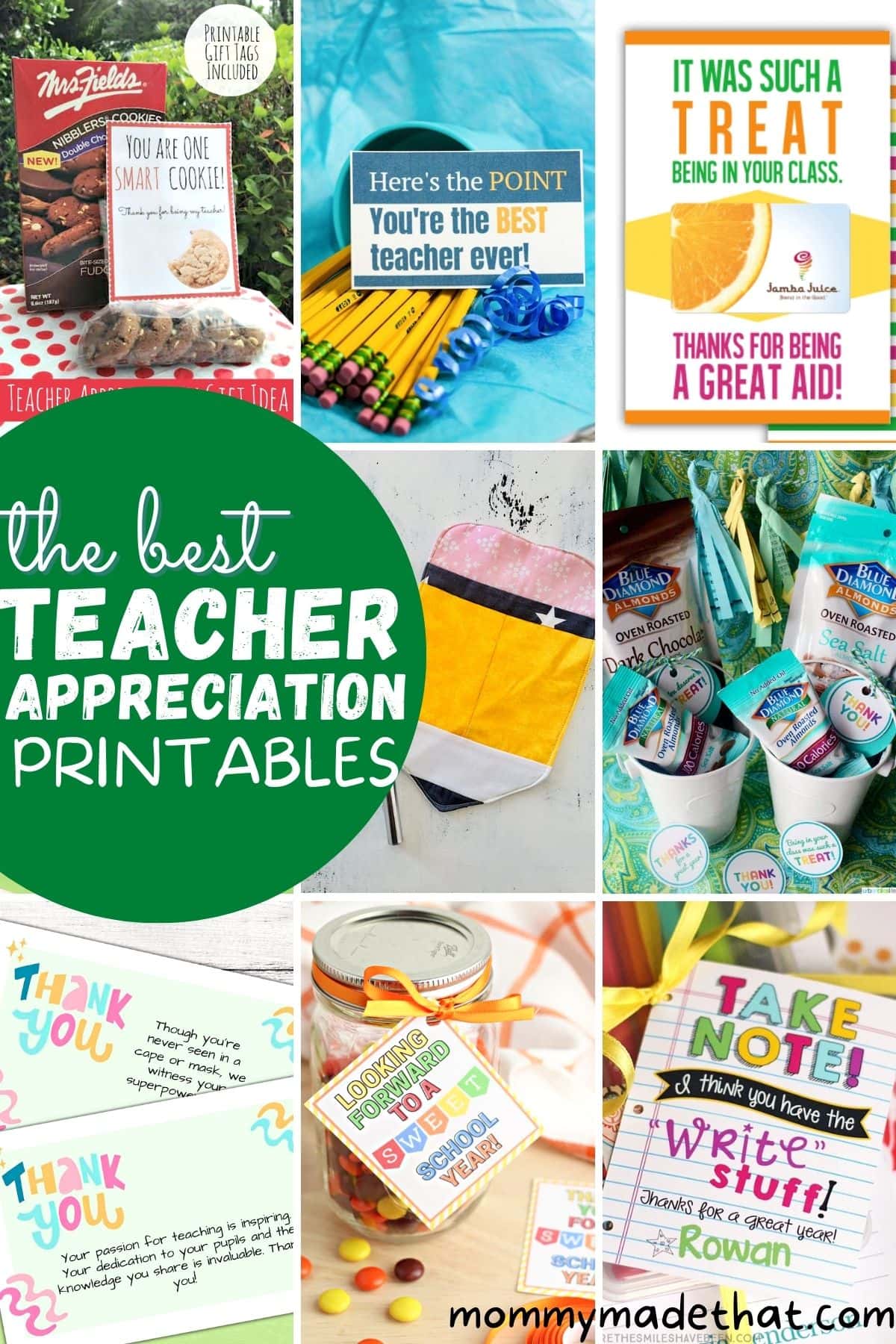 These teacher appreciation printables are a great way to show your appreciation for the teachers in your life.
Whether you're looking for something fun and creative, or something practical and useful, these printables can provide the perfect gift to express your gratitude and to thank a teacher.
If you are looking for low-cost or no cost teacher appreciation ideas, these free printables are the perfect way to say thank you.
And if you like these, you'll like our teacher appreciation craft ideas too!
Teacher Thank You Notes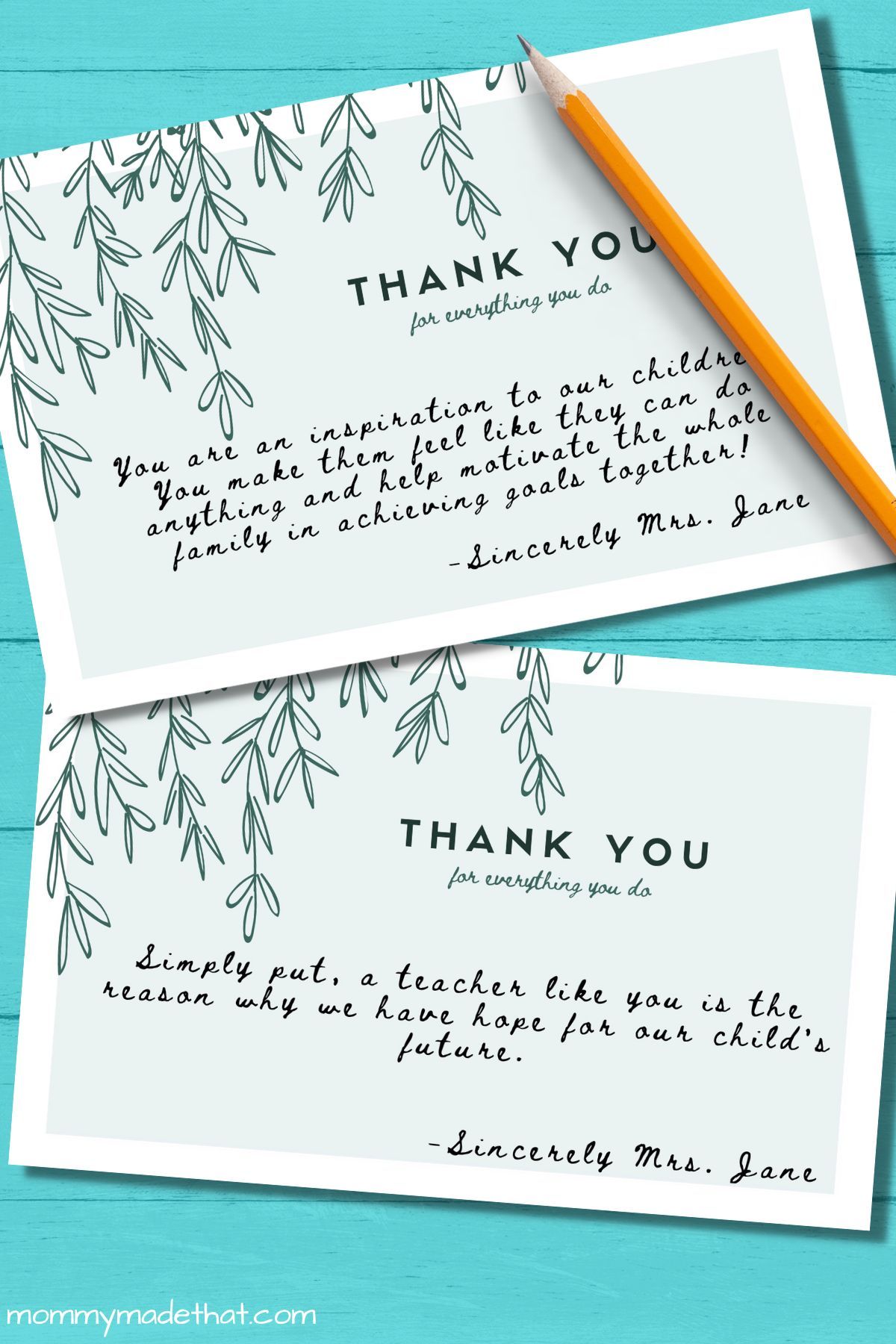 We have free teacher thank you notes along with tons of ways parents can say thank you to their child's teacher.
You can grab the printable and handwrite a special note just from them.
Printable Thank You Message Cards
Our guide on teacher thank you messages from students includes free printable message cards to make it easy to send a cute, handwritten note or card to your teacher.
Print it out and find just the right message that conveys your feelings for your teacher.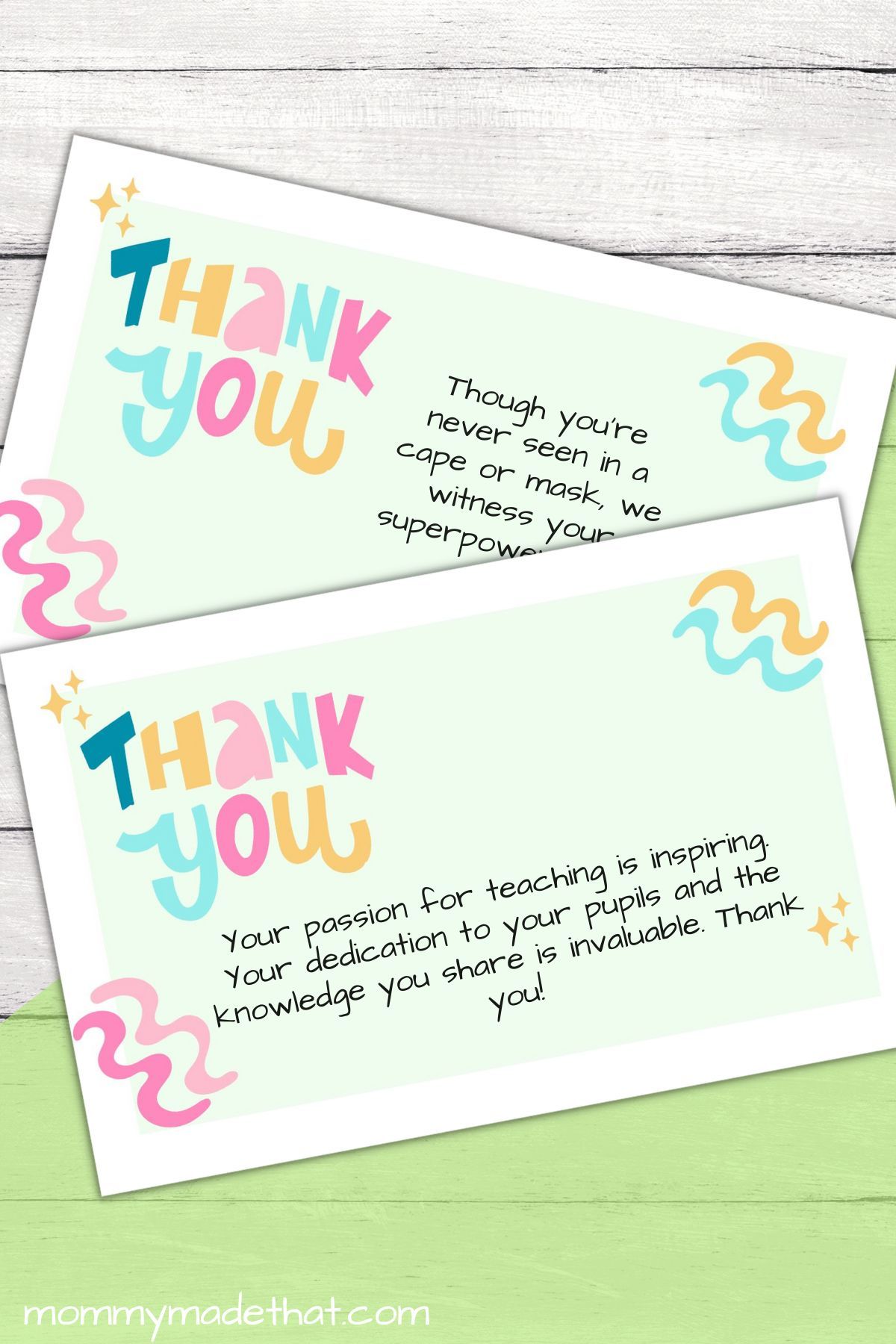 Teacher Candy Jar Printable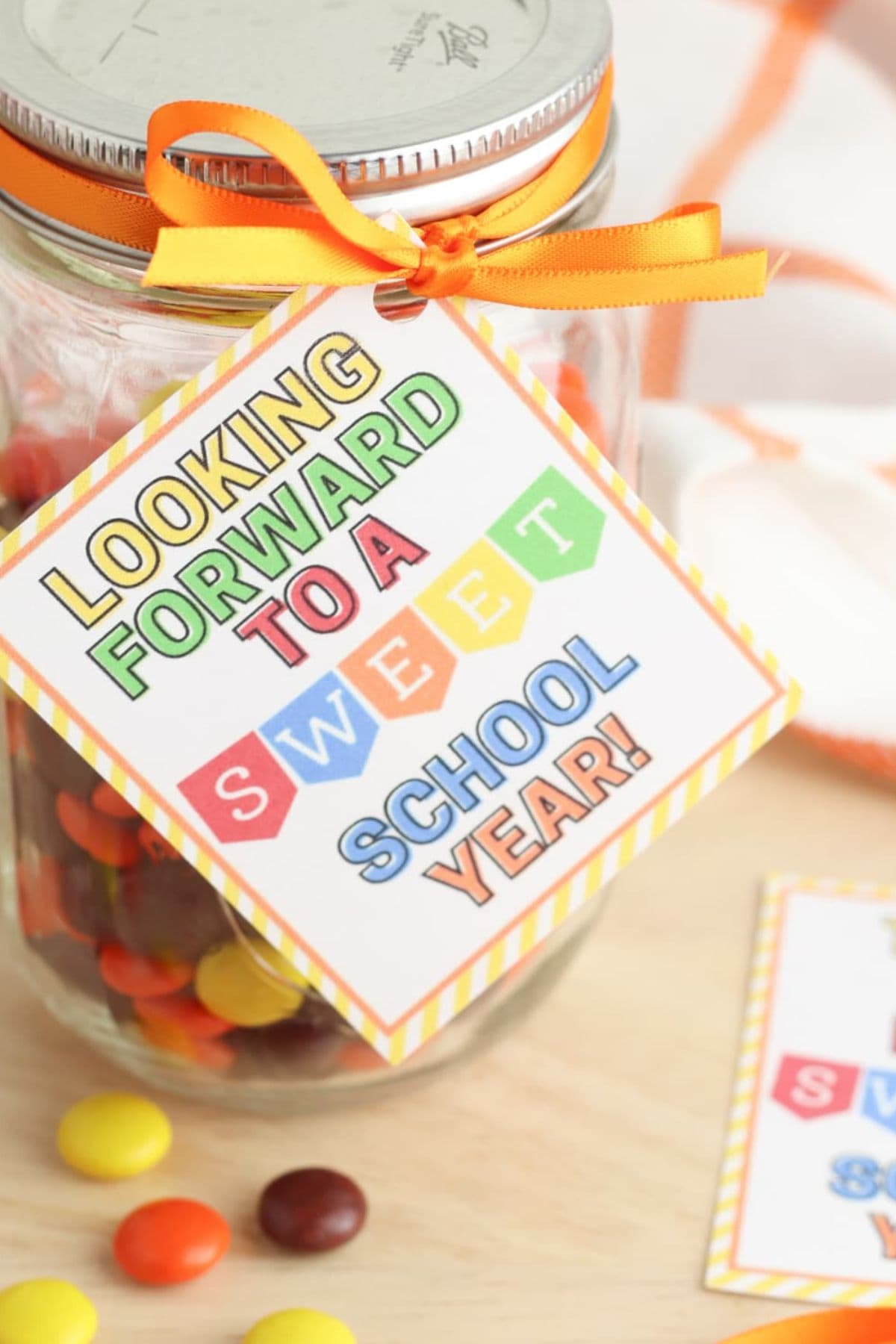 This cute teacher candy jar printable makes for a cute gift when paired with their favorite candy.
These ones printables have one that says "Looking forward to a sweet school year" and one that says "Thanks for a sweet school year."
Teacher Appreciation Coloring Pages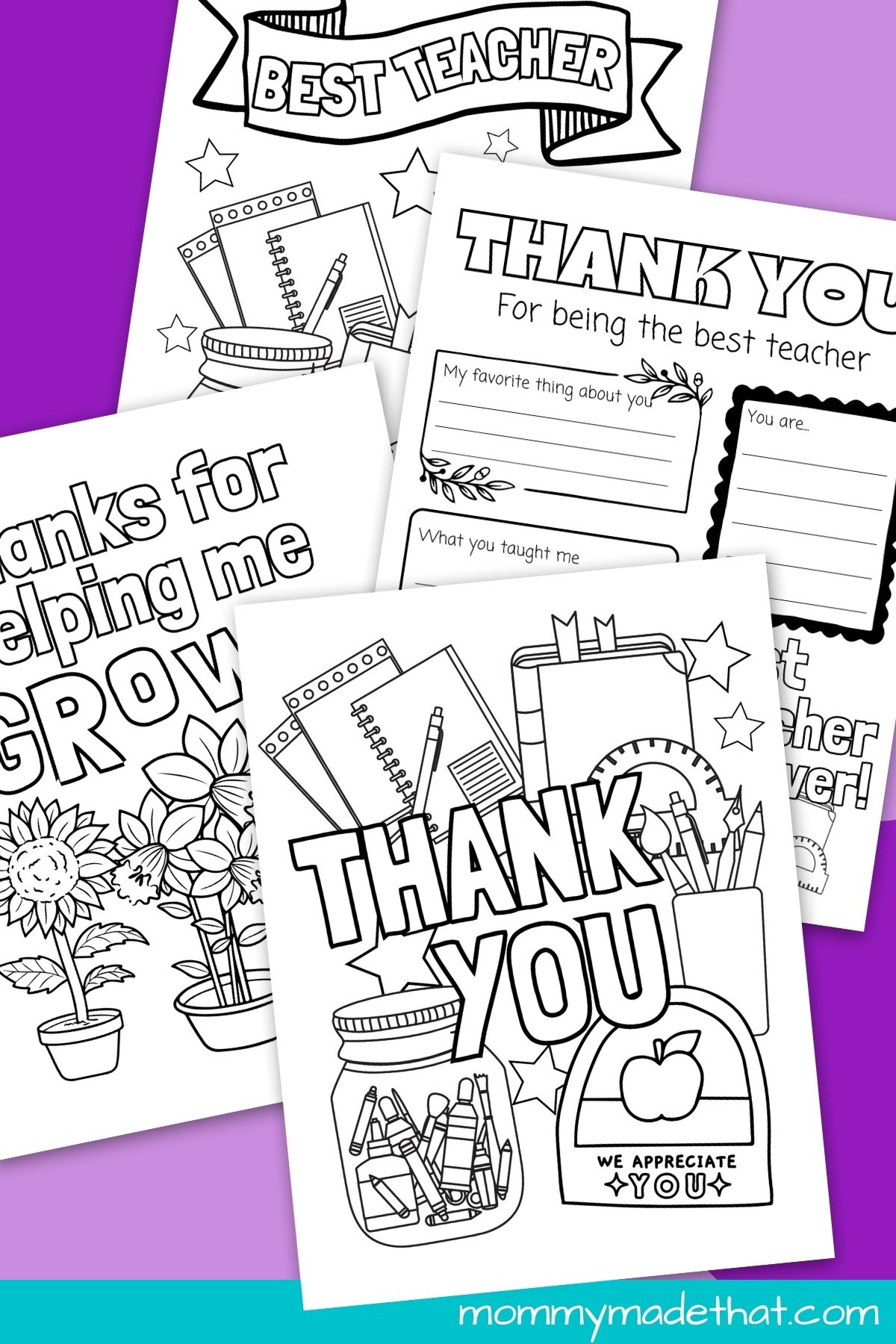 These teacher appreciation coloring pages are perfect for expressing your gratitude towards teachers for all their hard work and dedication.
Each coloring page features a thank you message and playful designs that are sure to bring a smile to any teacher's face.
Teacher Appreciation Perler Bead Gifts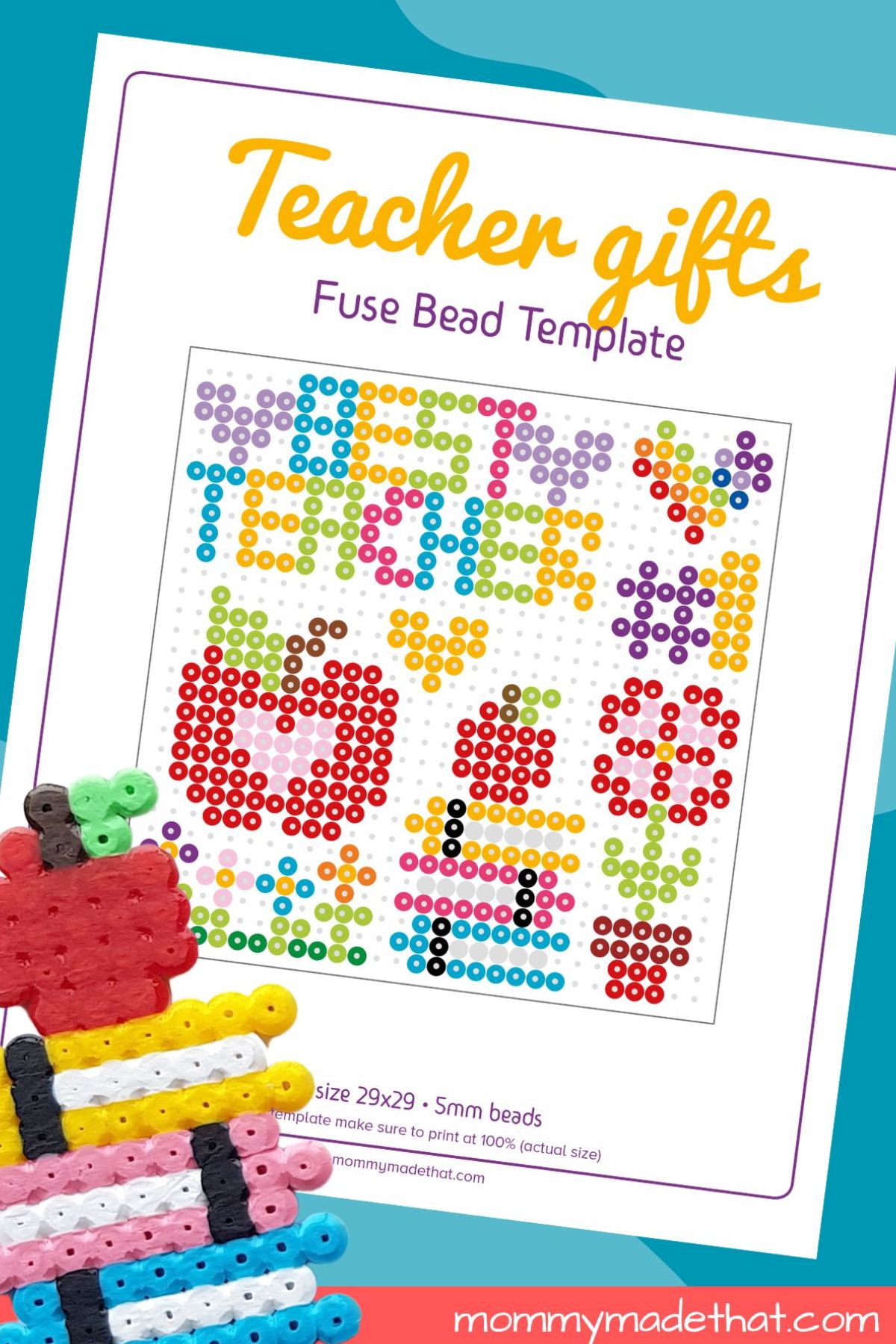 These teacher appreciation perler bead patterns make adorable handmade gifts and cards.
Print out the pattern and attach your hama bead creations to our printable card template and give an easy thank you card to your favorite teachers.
Printable Thank You Popcorn Bag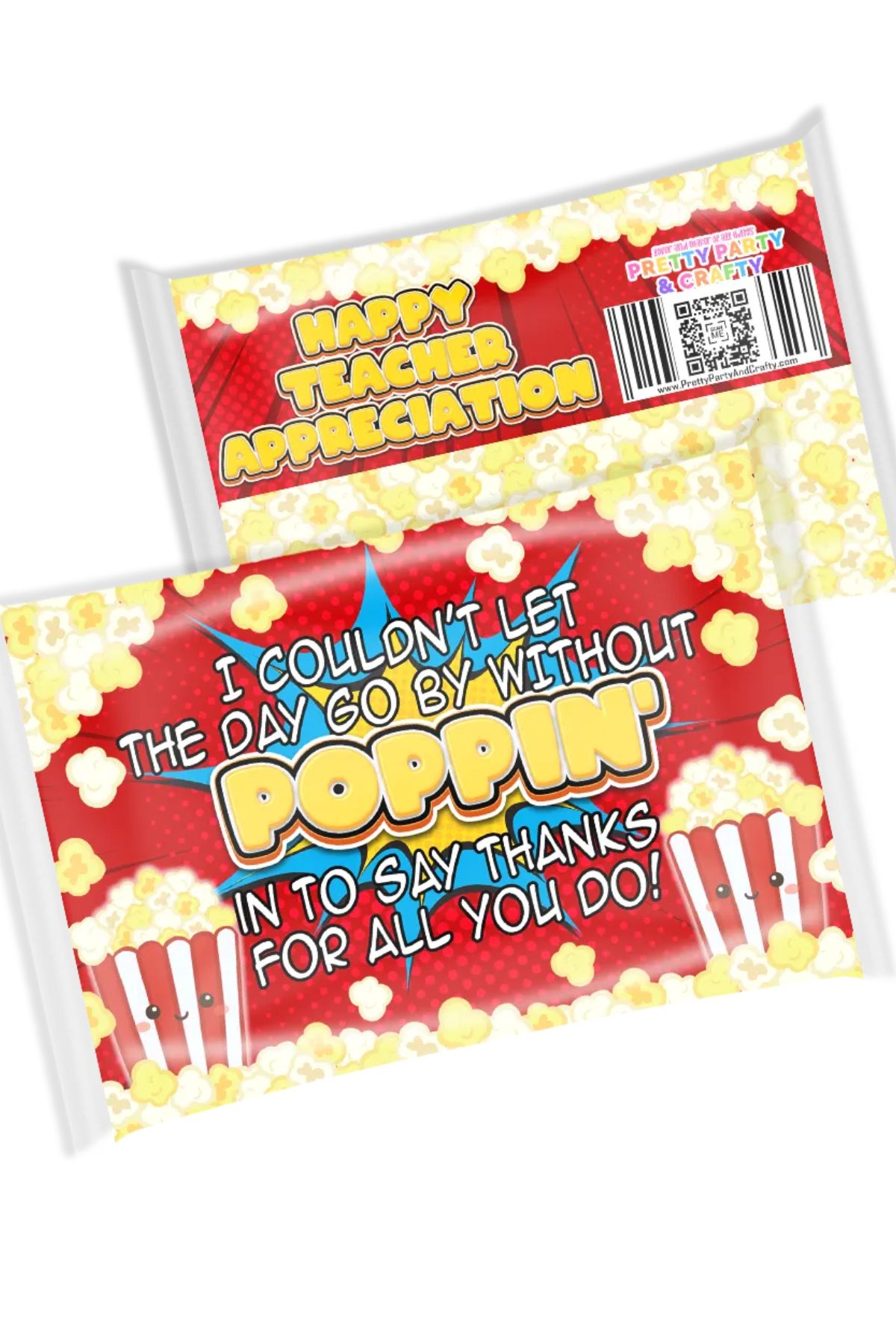 This adorable popcorn appreciation printable is perfect for creating a quick and easy DIY thank you gift.
Print a few copies and wrap them around popcorn bags to give to teachers. It's an inexpensive gift idea that's perfect for teachers who like to snack.
Out of this World Printable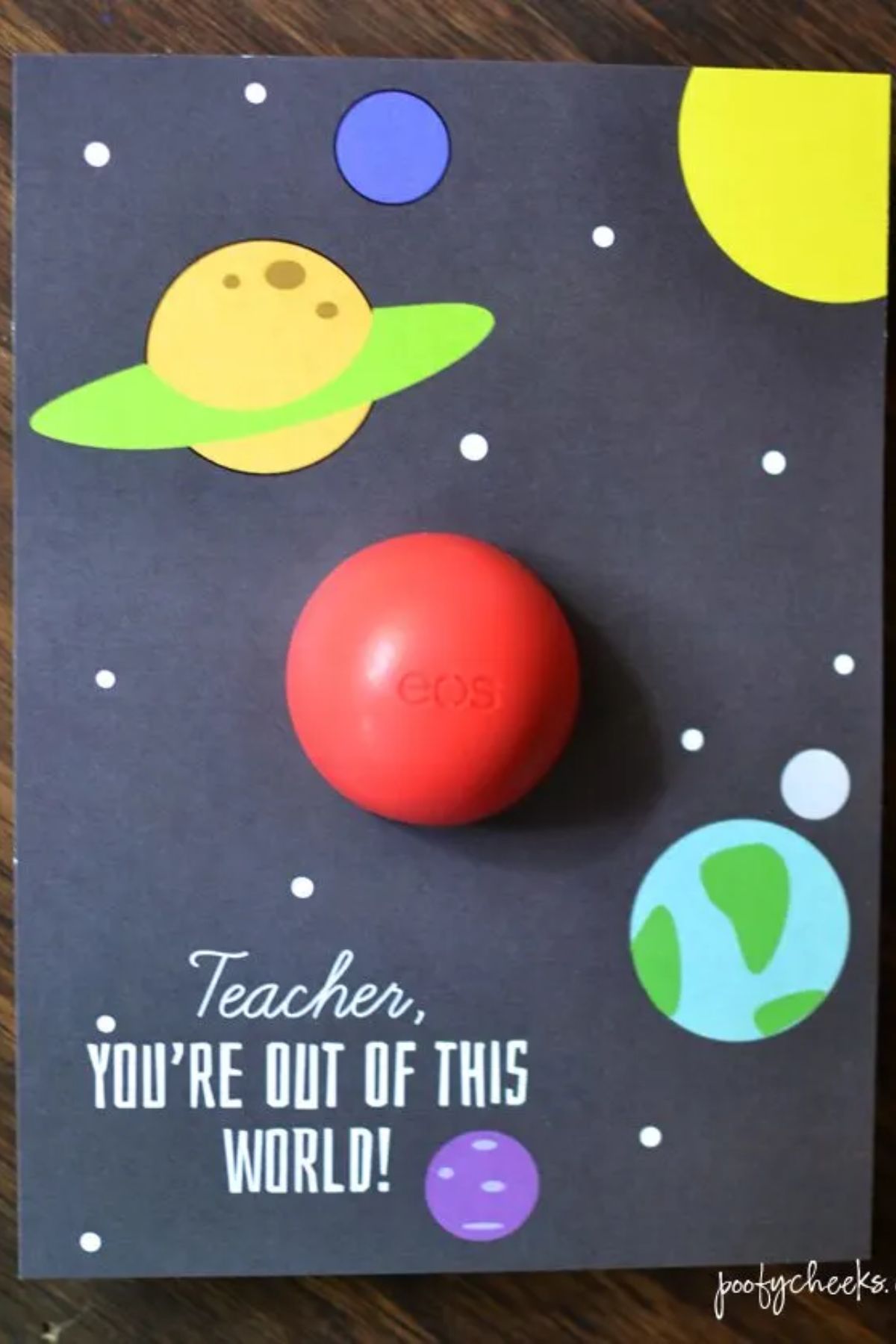 This adorable "Out of this World" printable is such a fun and quirky little gift to give to your teachers.
Pair it with an EOS lip balm and they'll love the little sentiment.
Coffee Lover's Printable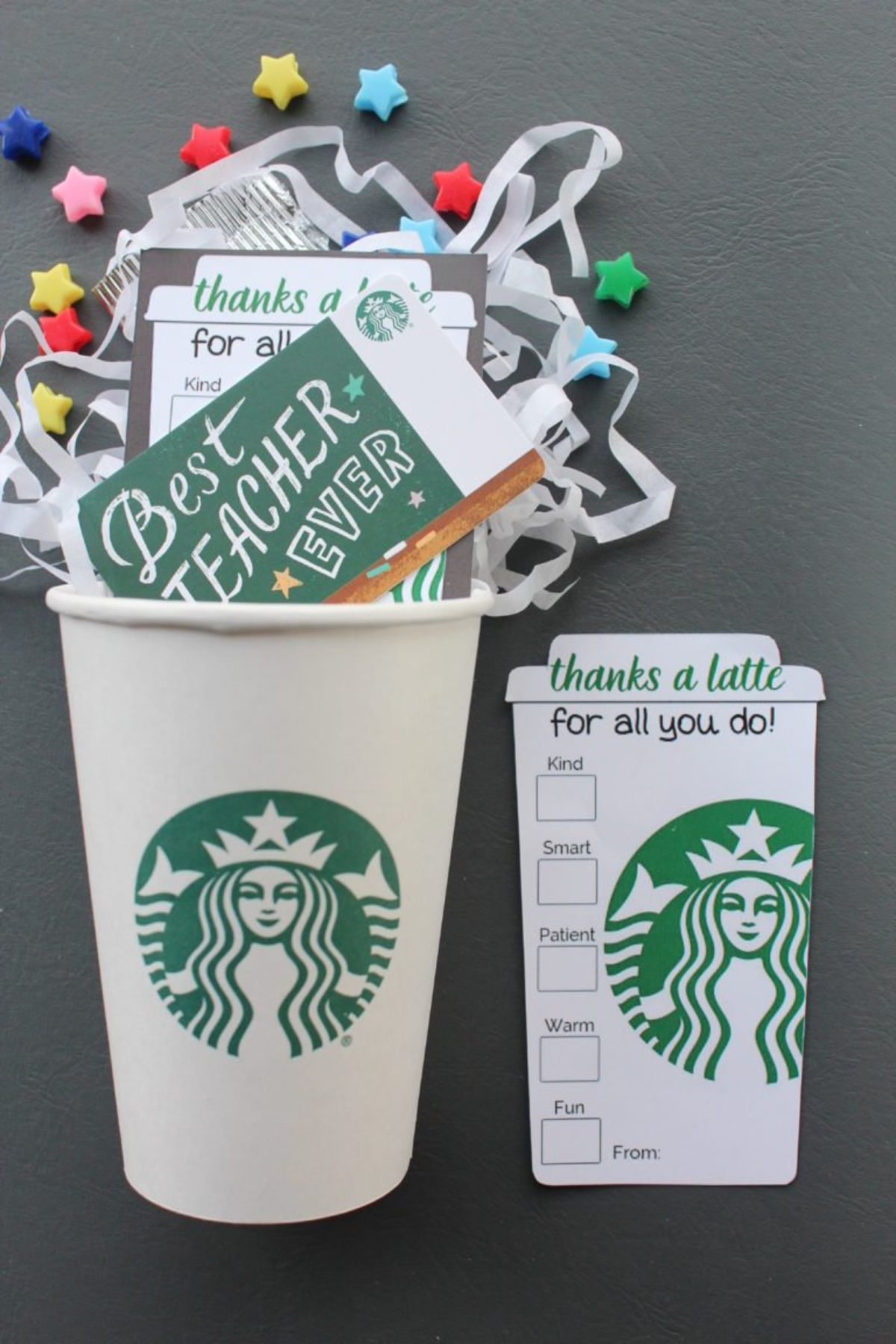 Know you have a coffee lover on hand?
This cute thank's a latte printable lets you give the gift of caffeine in the cutest way.
Printable Pencil Pot Holder Pattern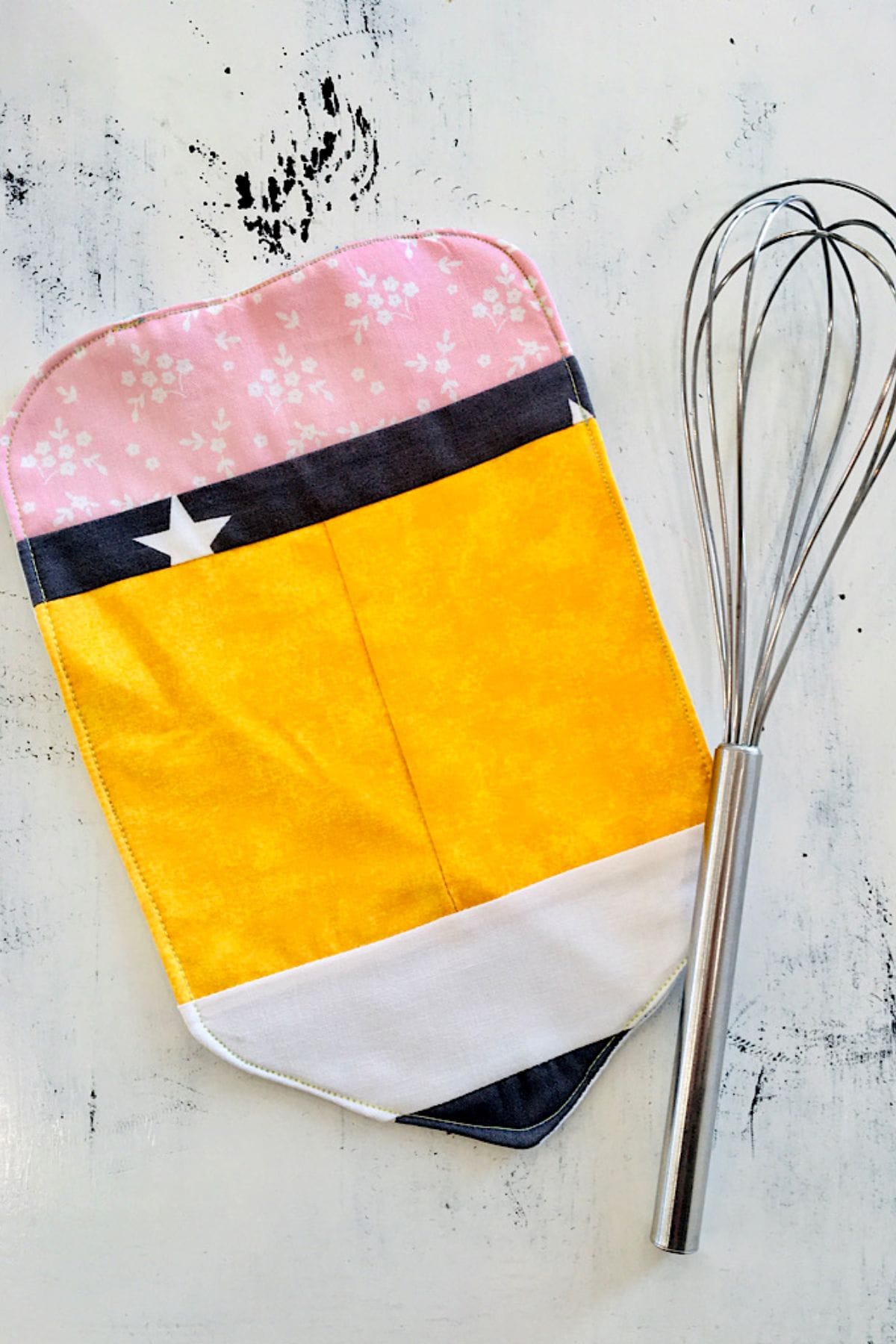 Have some sewing skills under your belt? This adorable pencil shaped pot holder makes a great teacher appreciation gift.
You can grab the free printable pattern and tutorial in the post.
Thank You Coffee Gift Card Printable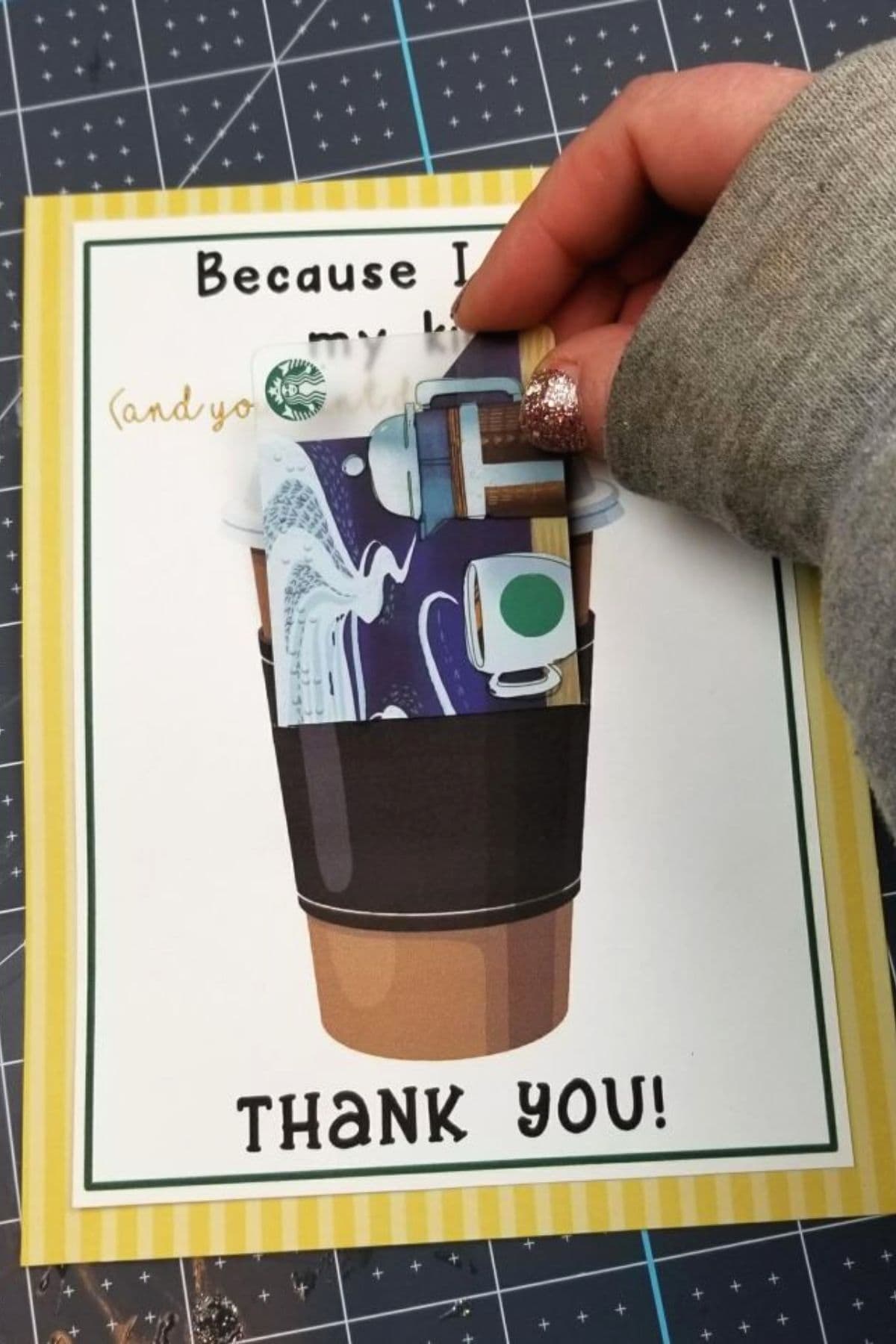 This cute printable coffee thank you card makes for a perfect gift card holder!
Simply print out the card, trim it and place in a gift card to your teacher's favorite coffee place.
Printable Stationary Gift Tag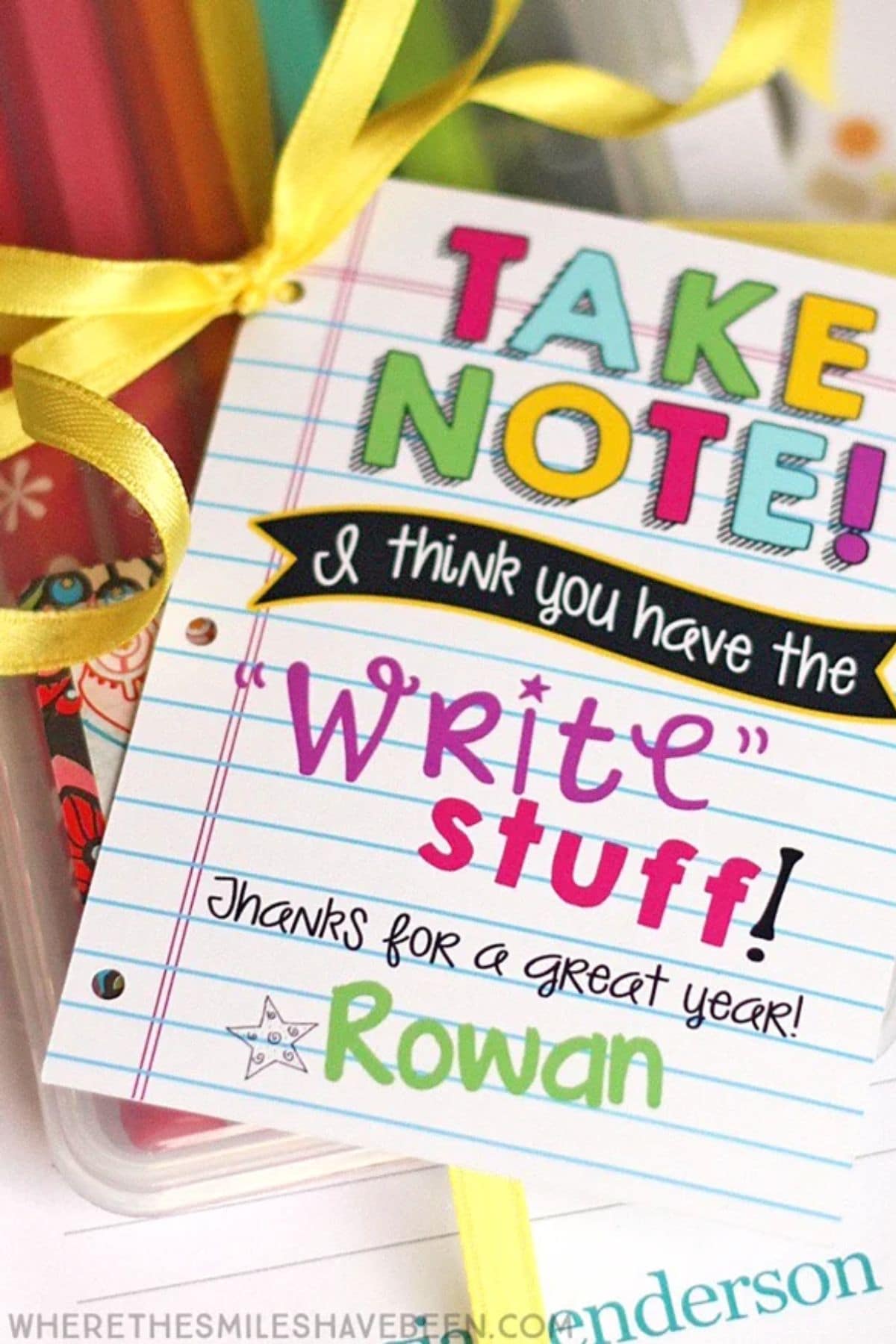 This super cute stationary gift tag printable makes a complete gift when you add it with a couple of school supplies.
It states "Take note! I think you have the write stuff!"
The pun makes it perfect for the stationary. I'd pair it with a cute notebook and a pretty pen.
Cookie Treat Printable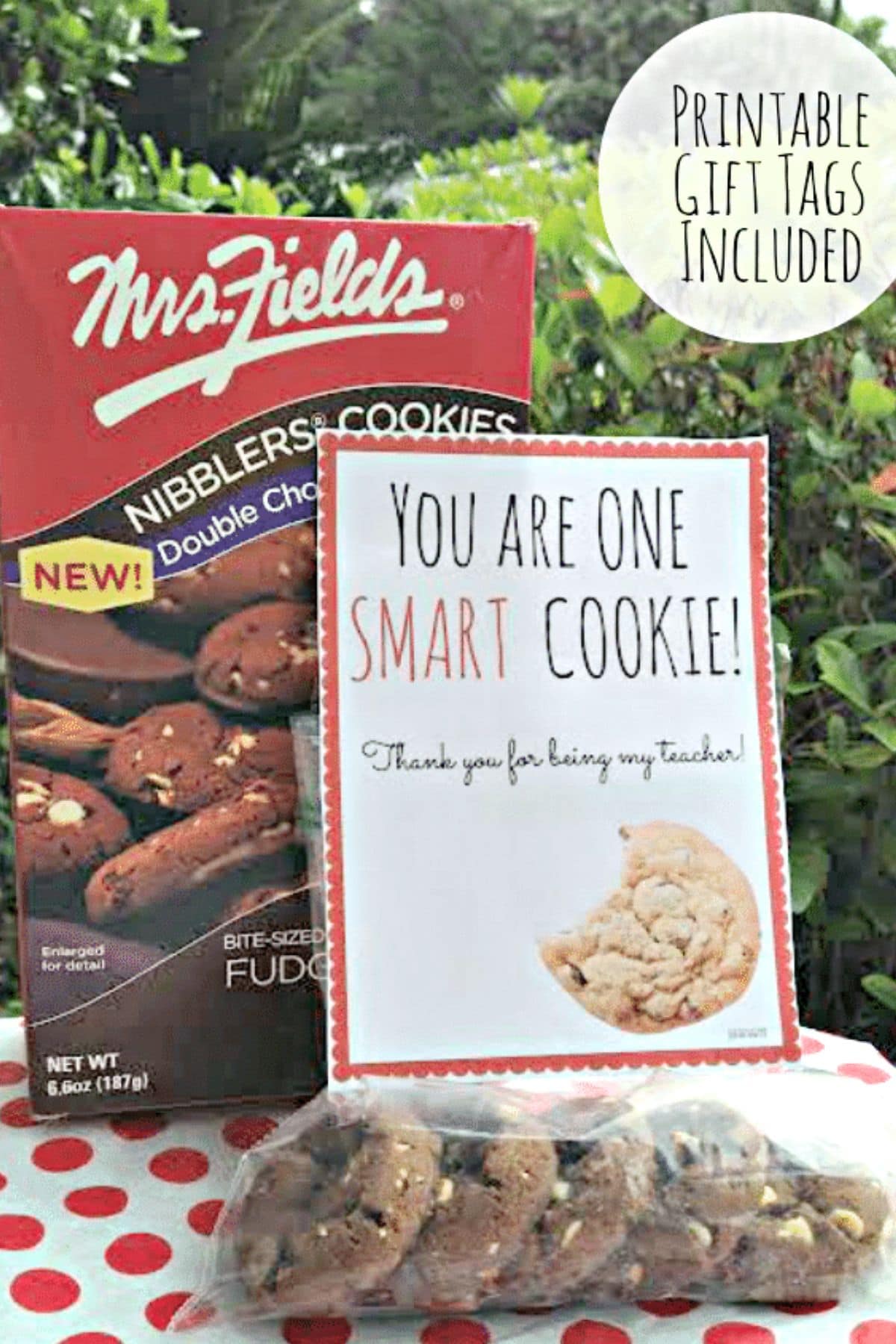 What about a cute cookie treat printable for teacher's appreciation week?
It's a printable card that says "you are one smart cookie! Thank you for being my teacher!"
Pair it with a bag of cookies for a delicious treat that's sure to delight any teacher.
Thank You Printable Tags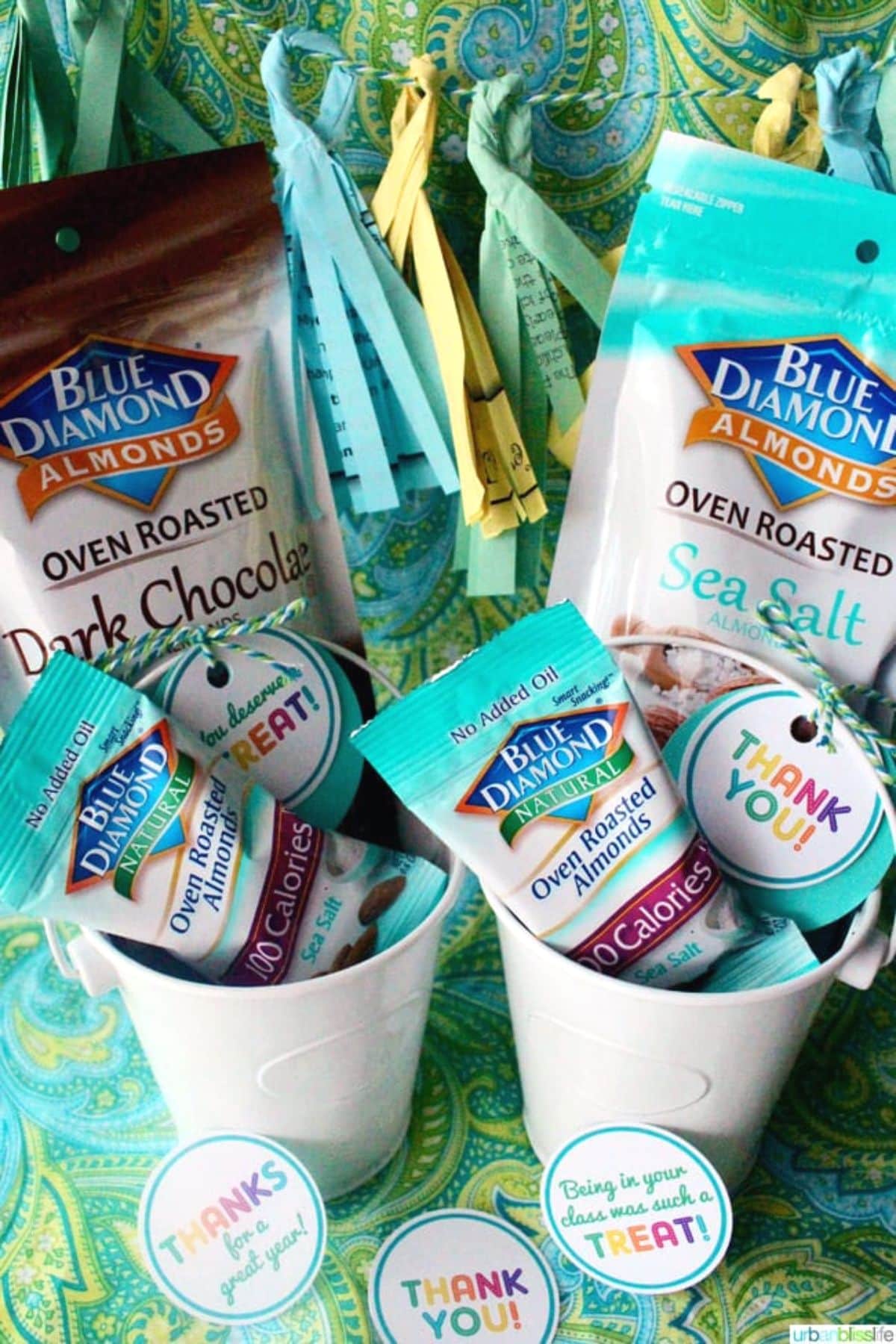 If you want a printable thank you tag, these ones will go with any type of gift you might be giving!
They're cute and just the right size to put with a variety of treats.
This is perfect if you need one printable that will fit several different teacher gifts.
Pencil Gift Printable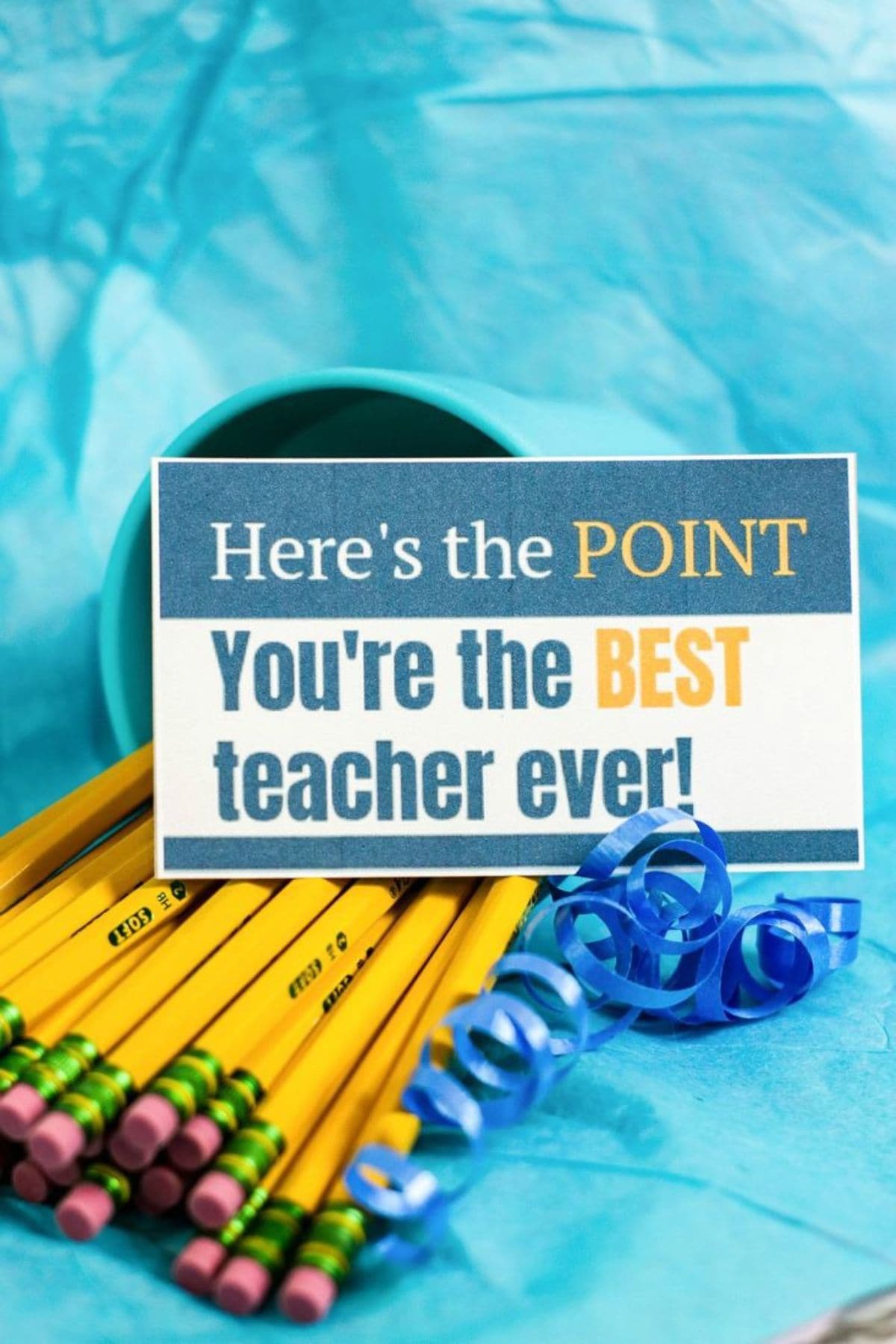 This pencil gift printable is perfect for giving your teacher a cute note that includes lots of very necessary pencils!
It says "here's the point, you're the best teacher ever!"
It's a cute way to say thanks and give an item that teachers use every day.
Printable Treat Gift Card Holders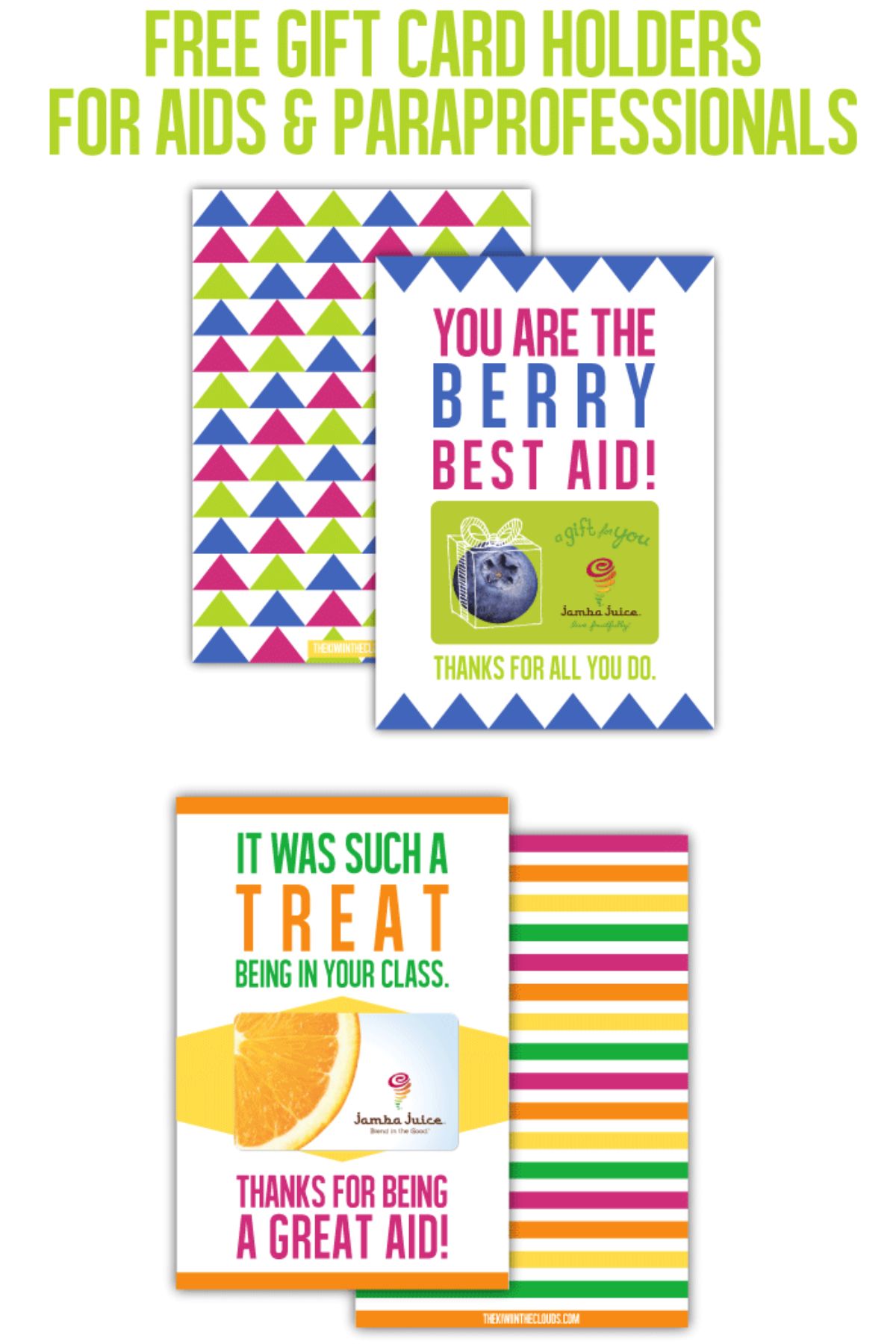 These super cute and bright treat gift card holders are a fun way to give a treat themed gift card to your teacher or teacher's aid.
This particular printable is nice because if you'd like to show a little appreciation to the teacher's aid as well, it's super easy to do so.
Print it out, trim them and stick on a smoothie treat gift card and you have a perfect gift to say thanks to your teacher and aid.
These teacher appreciation printables are a great way to show teachers how much you appreciate them and the hard work they do.
They can be used as cards or simple gifts for any occasion.
Whether it's for Teacher Appreciation Week or everyday use, these printables are sure to put a smile on any teacher's face and make them feel appreciated.
And if you want to say thank you in a big way to a special teacher, make sure to check out how to write a teacher appreciation letter.