Teacher Appreciation Coloring Pages
These teacher appreciation coloring pages are a perfect way to celebrate your teacher. It's one of our favorite teacher appreciation ideas that's fun for the kids to be involved in.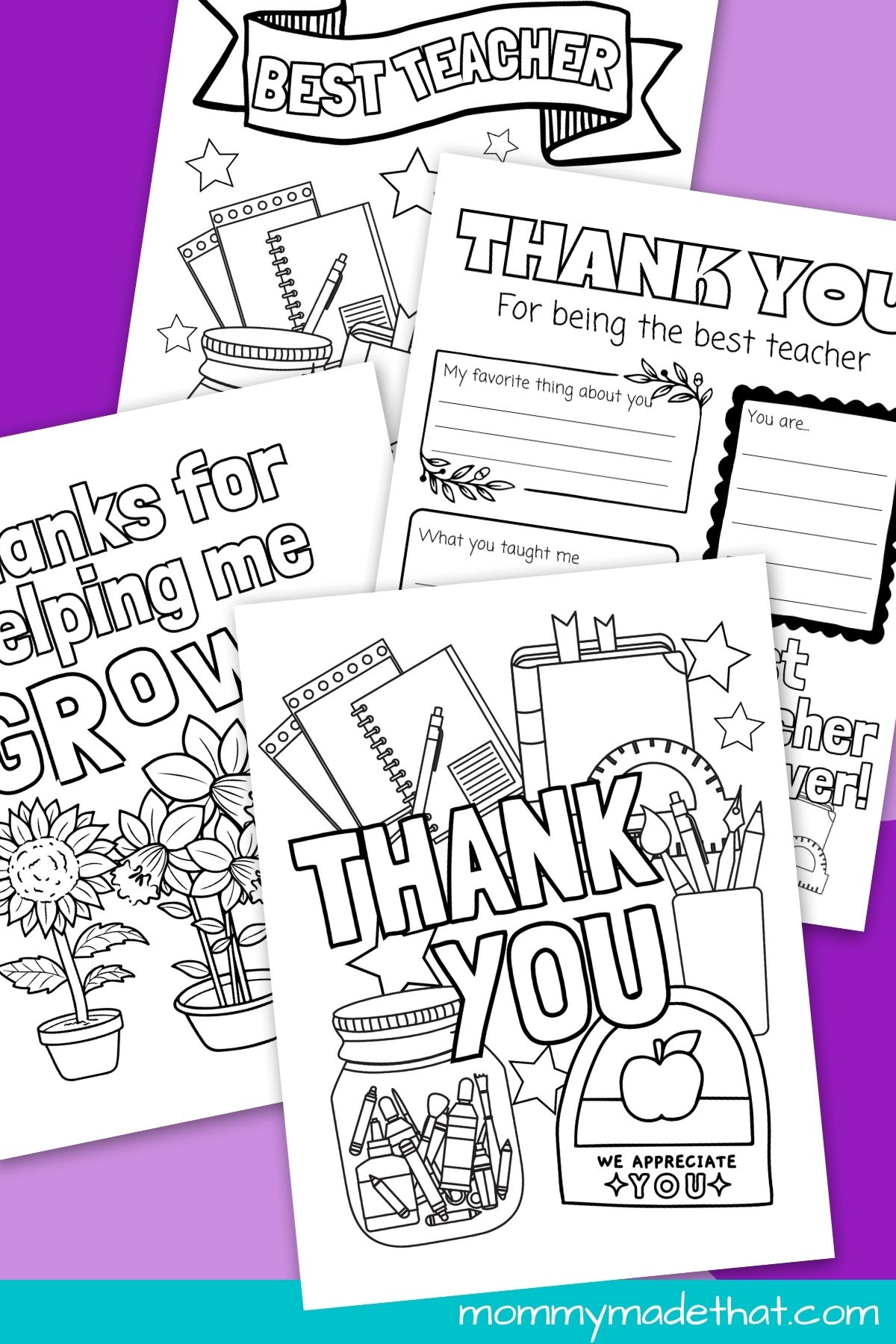 Looking for a creative way to show appreciation toward the amazing teachers in your life?
Look no further than these free printable thank you teacher coloring pages!
These pages feature fun designs and heartfelt messages specially crafted to express gratitude towards kids favorite teachers for their hard work and dedication towards their students and one of our favorite ways on how to thank your teacher.
So grab your favorite coloring supplies and get ready to create a heartfelt no cost gift for the teacher that has made a difference in your life.
Be sure to check out our short and thoughtful teacher thank you notes you can write to go the extra mile.
We've also got lots of great teacher appreciation ideas like our teacher appreciation printables (we really like these thank you teacher perler bead patterns) and our teacher appreciation crafts.
So be sure to check those out too.
The Teacher Appreciation Coloring Pages
These fun thank you teacher coloring pages are perfect to print out during teacher appreciation week or any time you want to say thank you to all the wonderful teachers who work hard to support their students.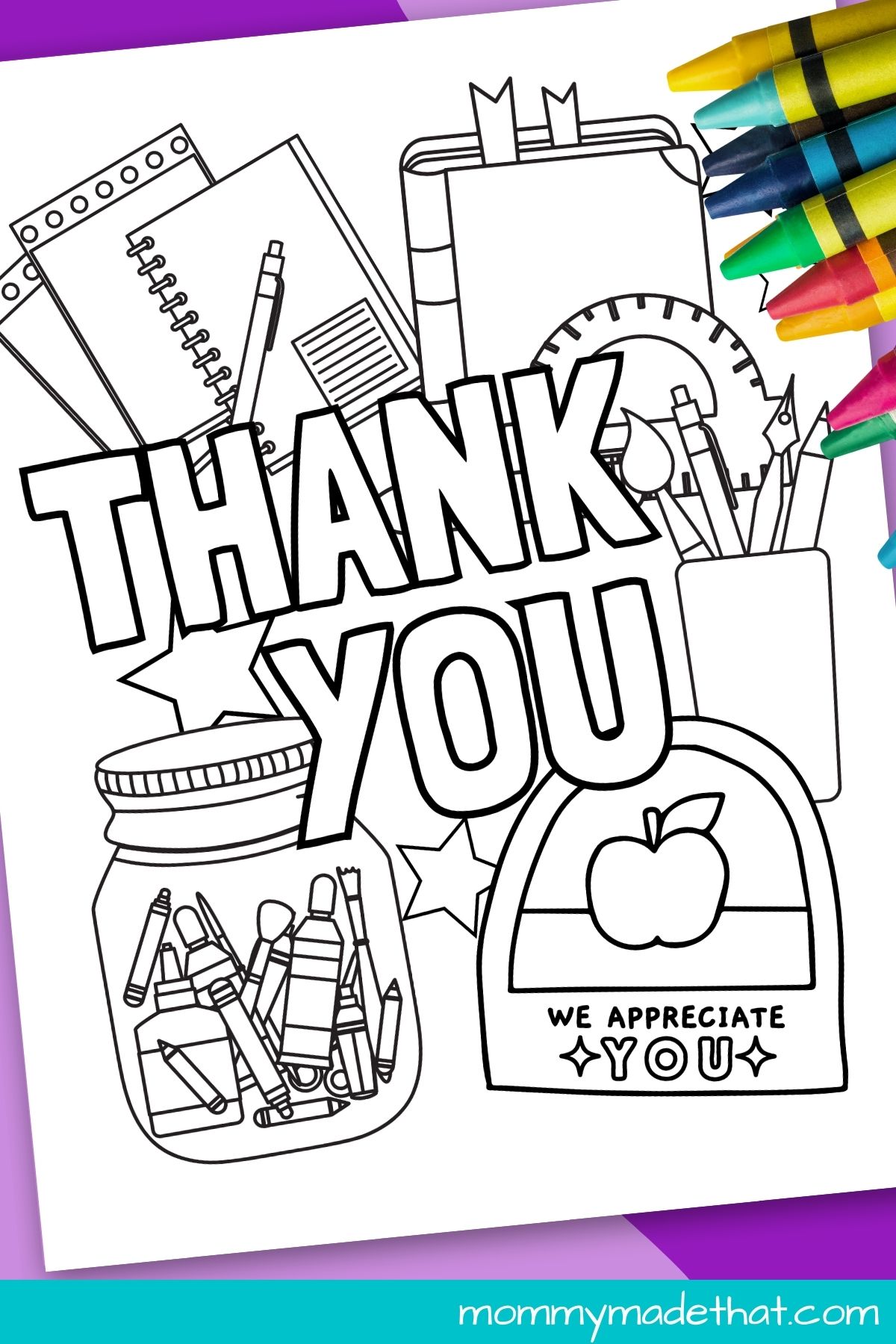 This thank you coloring page features a big colorable thank you along with lots of school supplies to color in.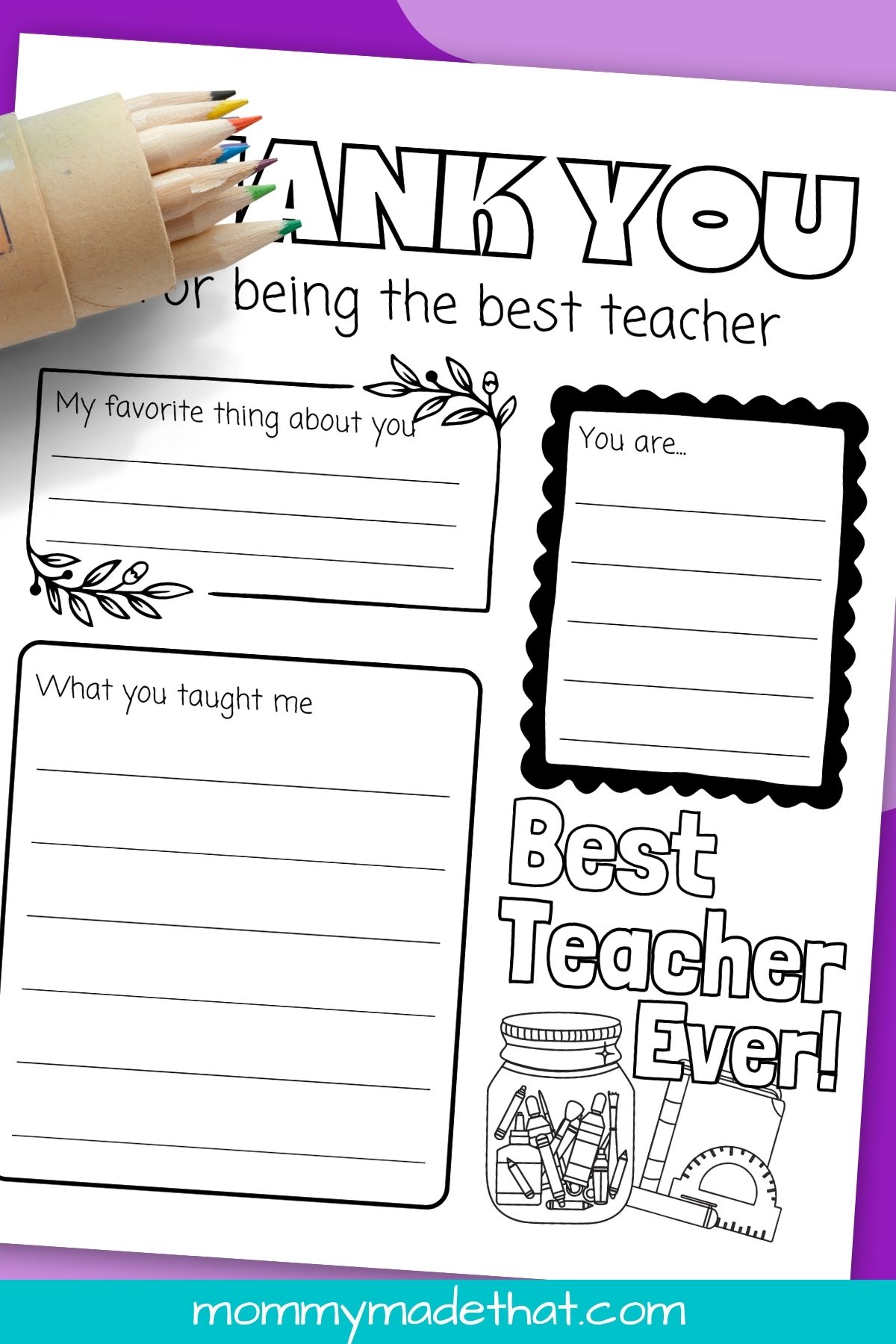 This coloring page says "thank you for being the best teacher" and features fillable areas to express your gratitude for who they are.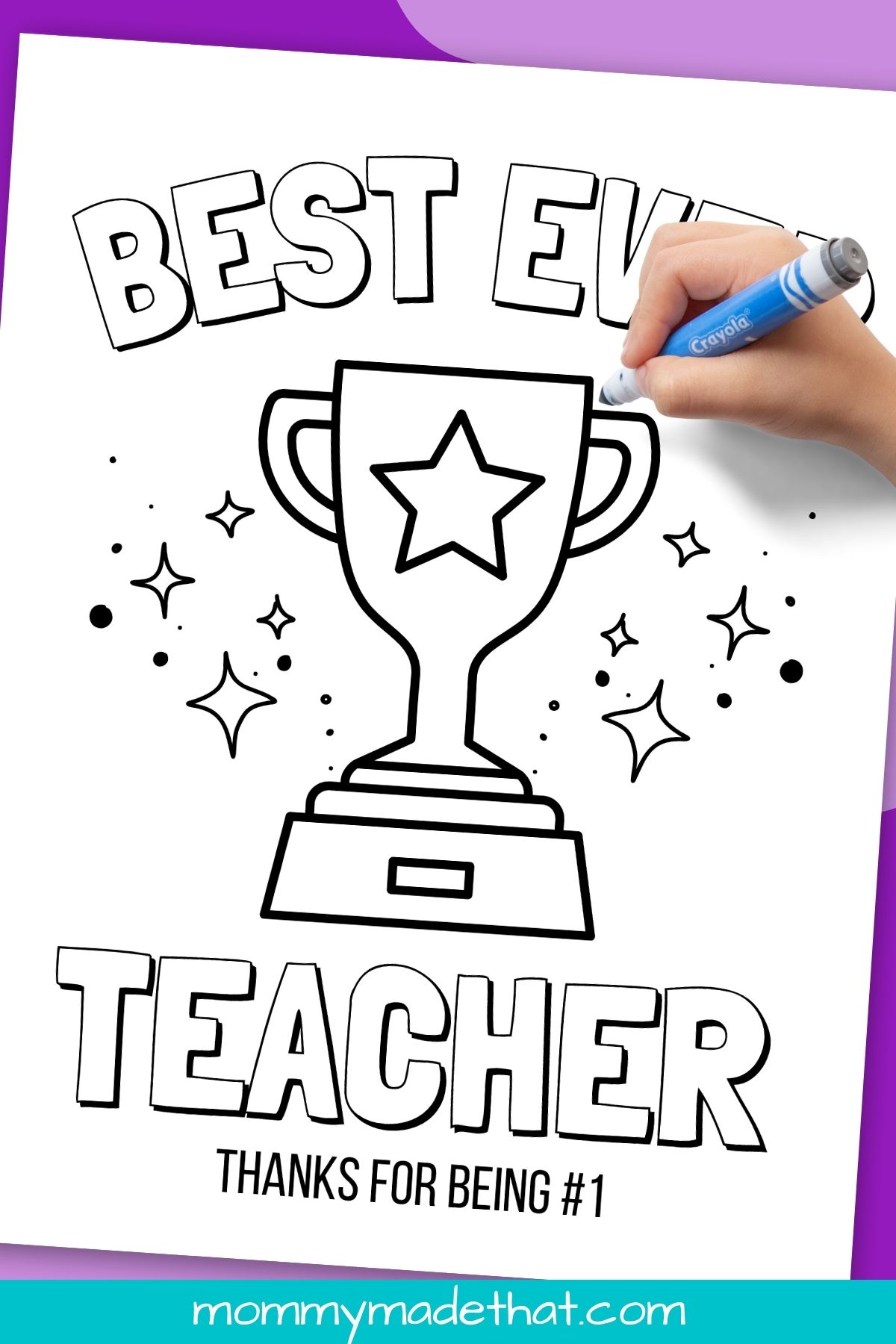 This coloring page says "Best ever teacher" and features a big trophy and says "thanks for being number 1"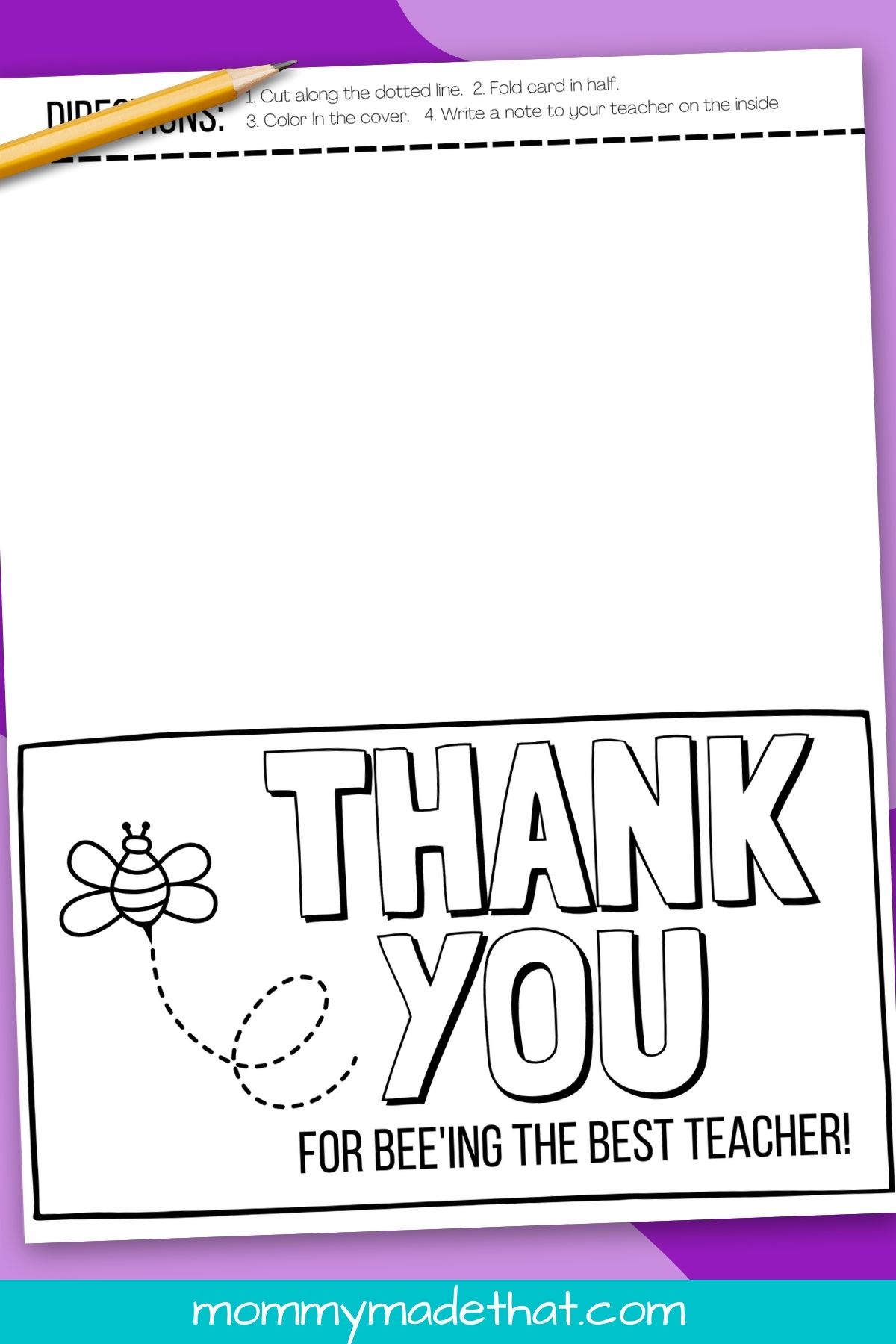 This Thank you coloring sheet says "thank you for bee'ing the best teacher" with a cute bumble bee.
Fill in the card with a sentimental thank you note for the teacher and give them a thoughtful gift they're sure to treasure.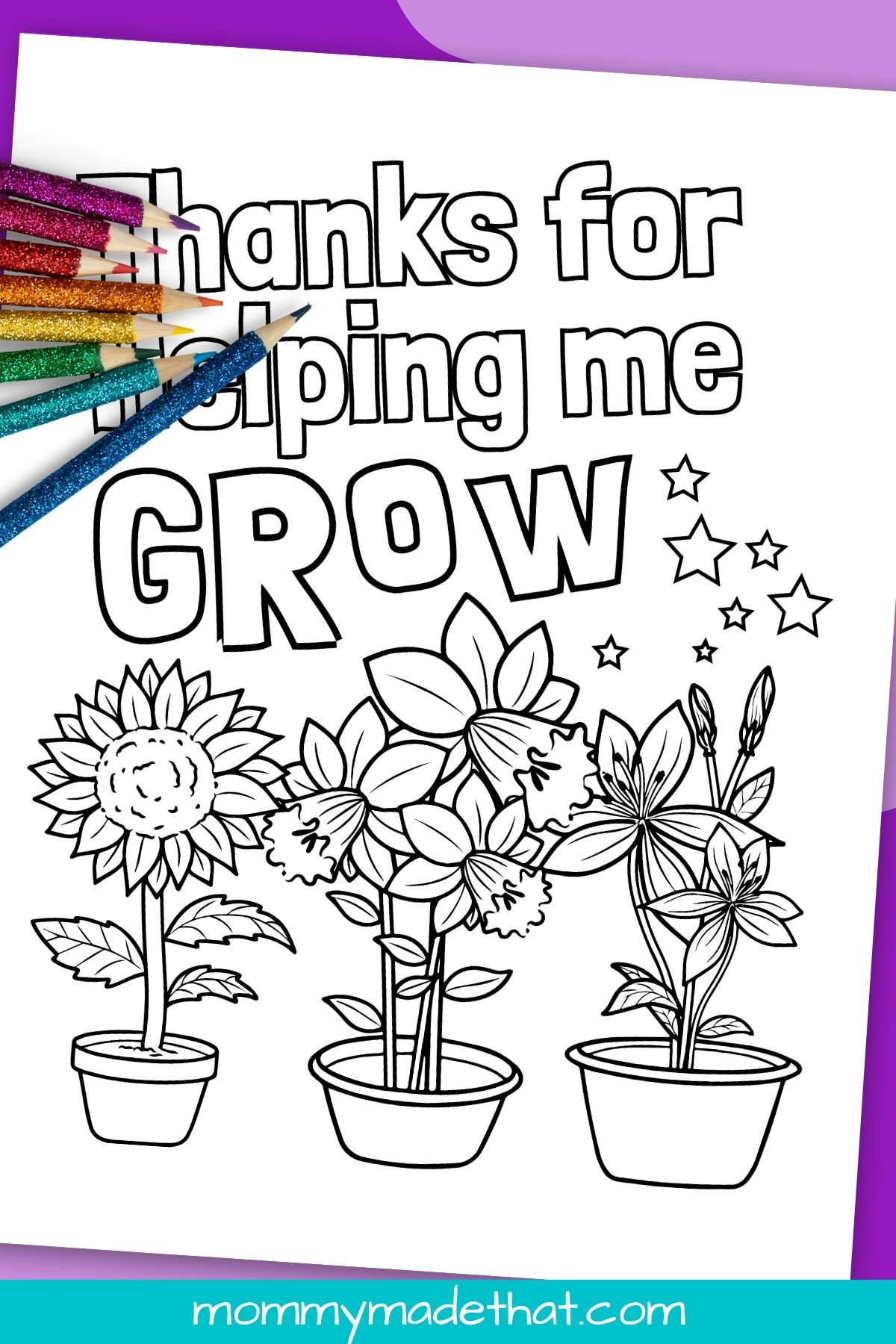 We also have this awesome coloring page feature growing flowers and says "Thanks for helping me grow."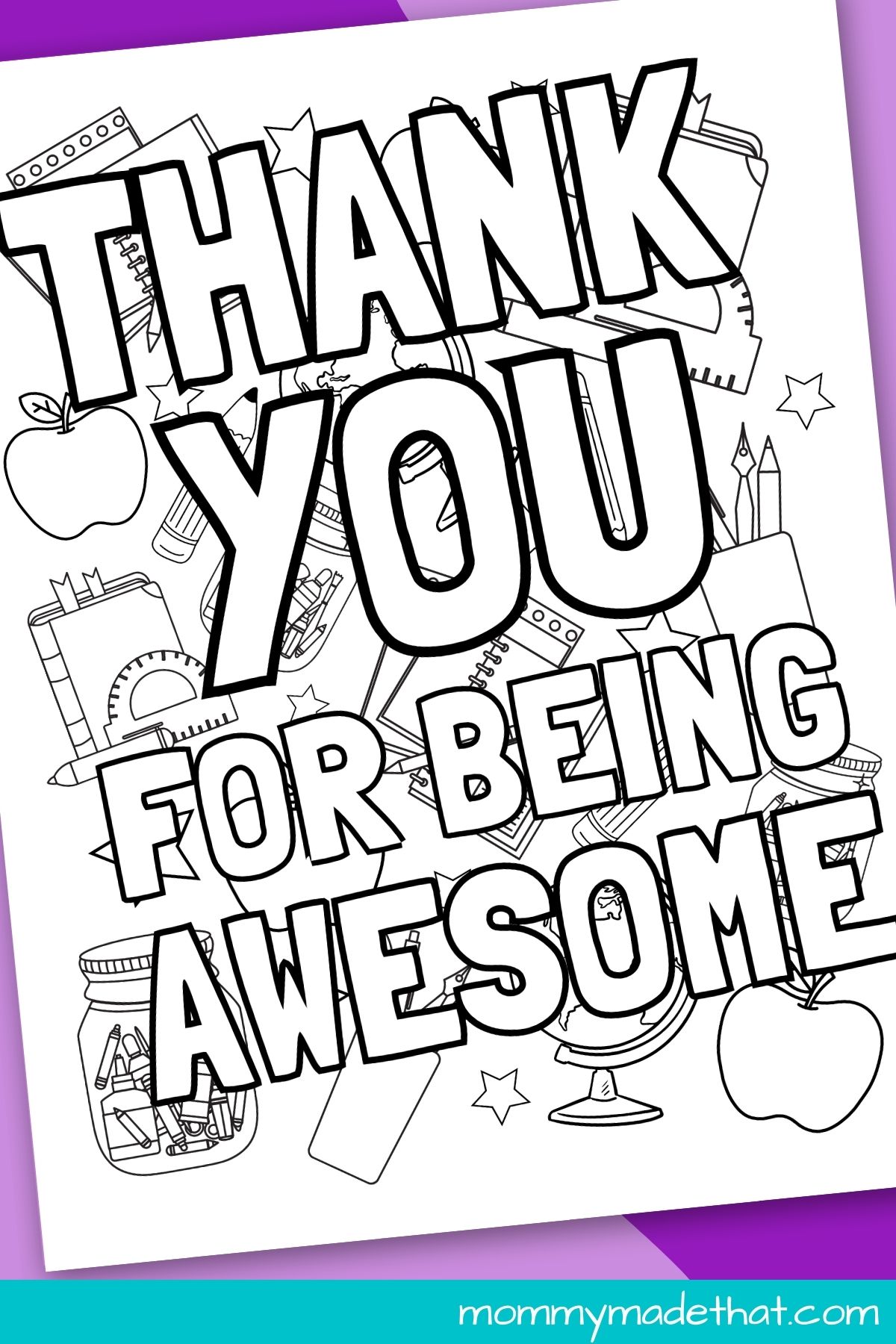 These coloring pages are great for printing out at home and coloring them, or for teacher's aids or principals to print out and let children color them in the classroom while their teacher isn't there as a sweet surprise to recognize all they do.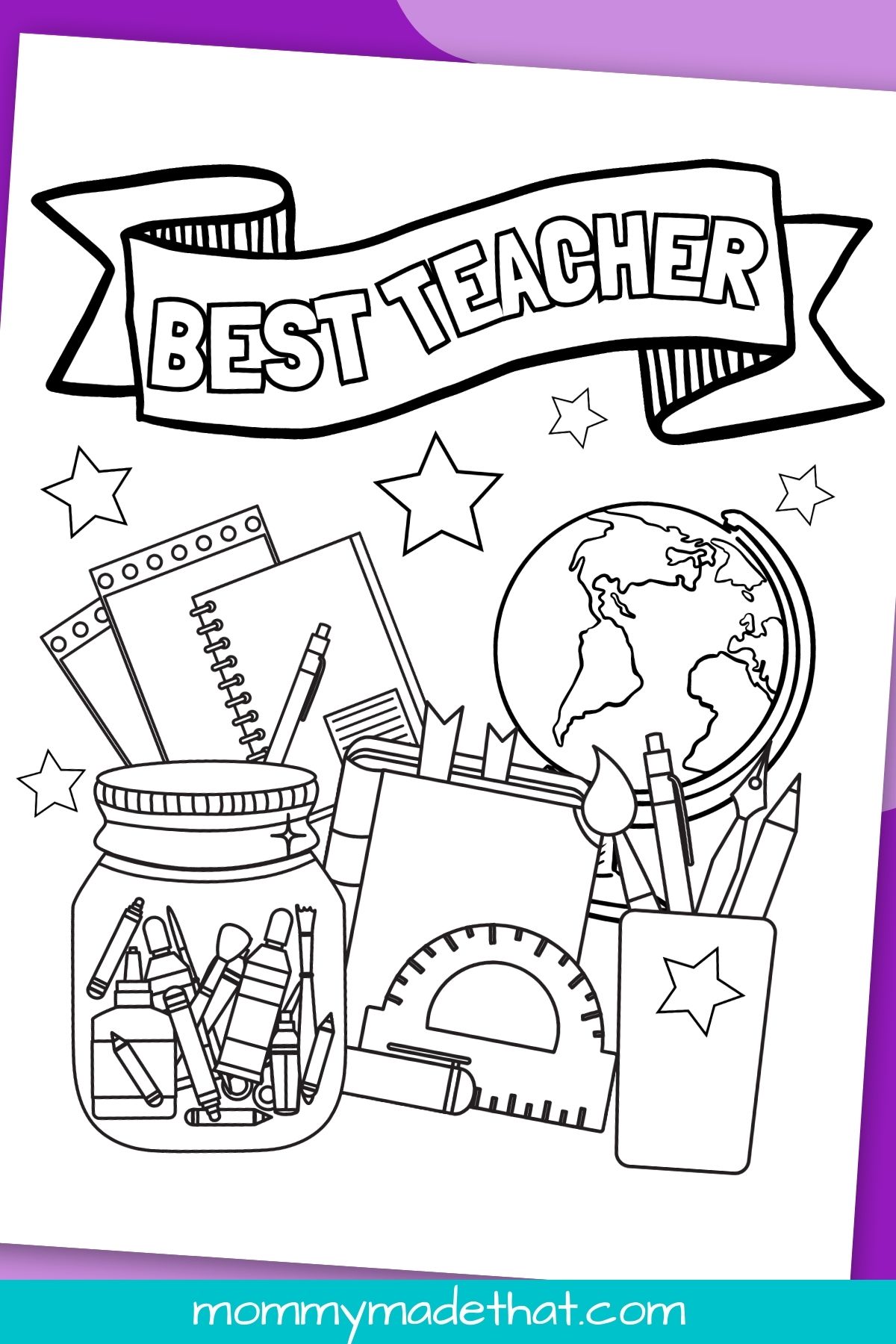 Grab the Free Thank You Teacher Coloring Pages
To get all the coloring pages, put yoru email in the box below. We'll send them straight to your inbox!
These are for personal or classroom use only please. Not for commercial use. Thank you!
Show your gratitude towards your favorite teacher by using these free printable coloring pages as a thoughtful gift!
Whether it's for Teacher Appreciation Week, the end of the school year, or just a random act of kindness, these coloring pages are sure to bring a smile to any teacher's face.
So go ahead and print out a few copies, grab some crayons, and start coloring! Remember, a little appreciation goes a long way.