The Best No-Cost Teacher Appreciation Ideas
Looking for some no-cost teacher appreciation ideas? We have great ideas for inexpensive teacher gifts and free ways to express your thanks.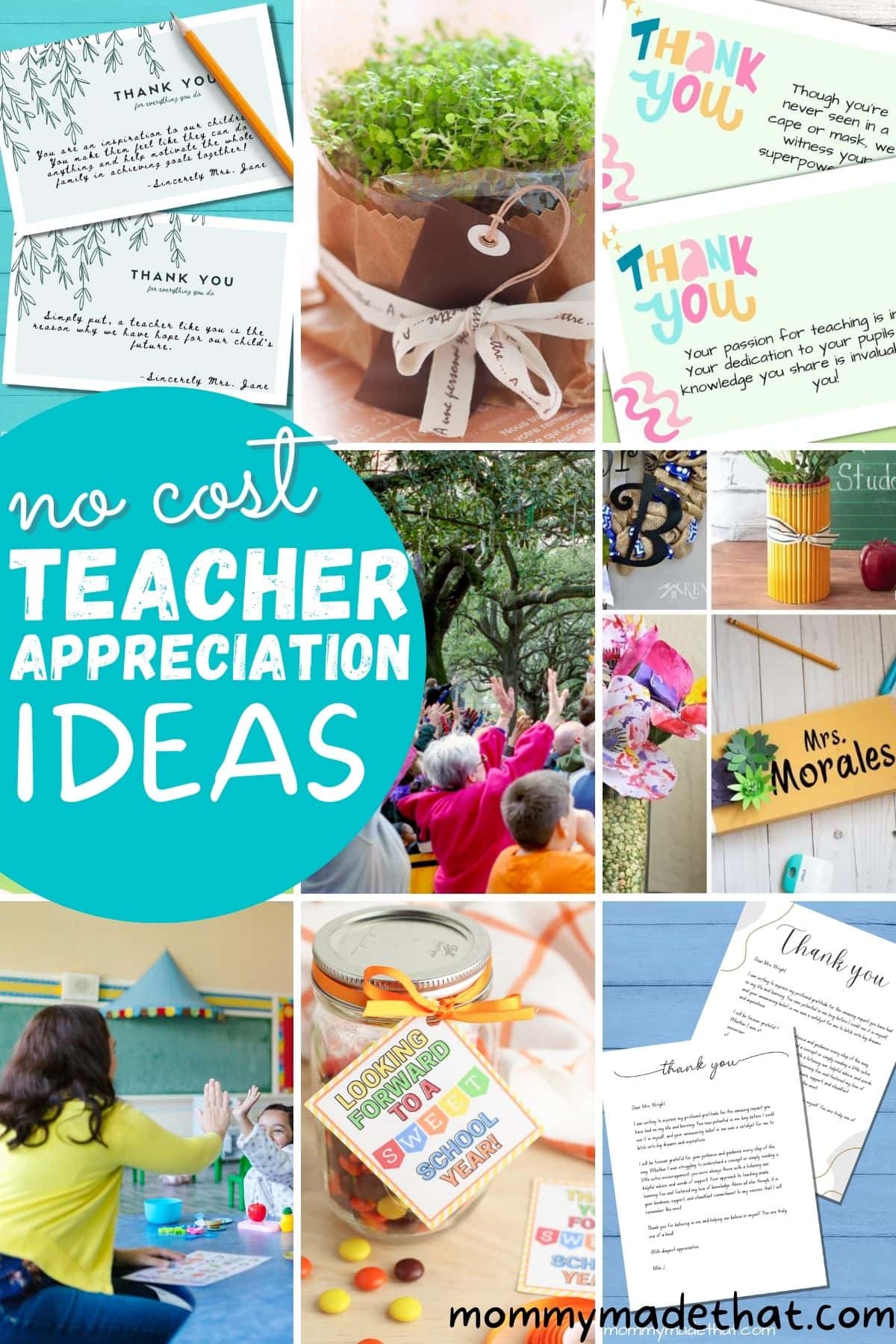 Saying thank you is always important, and when it comes to teachers it can mean the world.
There are lots of ways to thank your favorite teacher without spending a lot of money, or any money at all!
You can check out some of our teacher appreciation printables and teacher appreciation coloring pages for some free ways to say thank you.
From heartfelt lists of qualities you admire to creative cards or mementos from the classroom, expressing gratitude with no cost teacher appreciation ideas can be just as meaningful.
It's easy to show your teachers some kindness and appreciation with thoughtful gestures that go beyond words alone.
Whether for Teacher Appreciation Week or just because, here are some special no-cost ways to show your teacher how much they mean to you.
Low-Cost Teacher Appreciation Ideas
Here we've found our favorite free and very low-cost ideas for teacher appreciation week.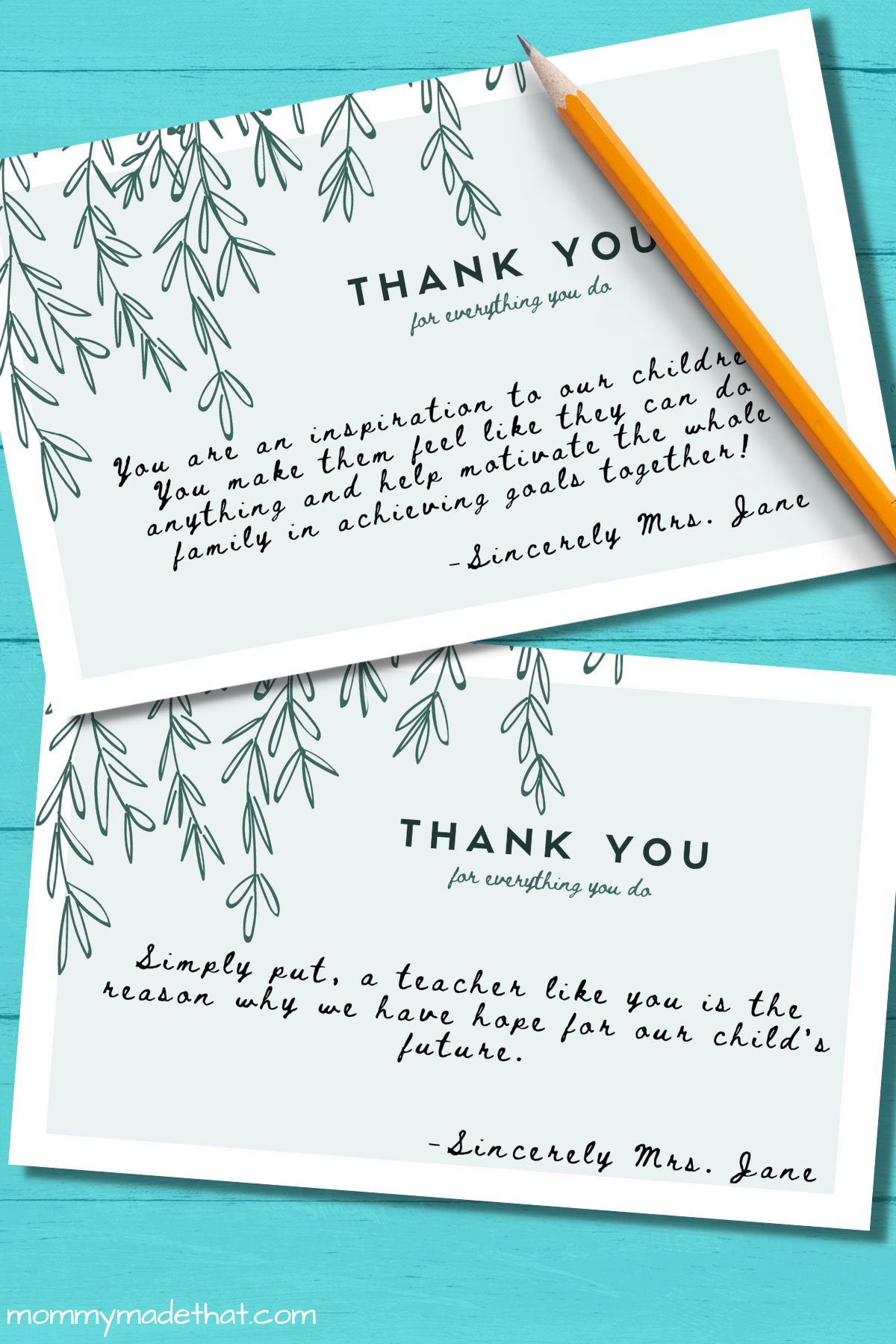 1. Write a sweet but short thank you note to the teacher as a parent. Let your teacher know how much you appreciate their dedication and the hard work they put into your child.
2. Make a personalized card with art supplies from home. Show off your child's creative side by having them create a one-of-a-kind card for their teacher. You can add one of our teacher appreciation quotes to really touch their heart.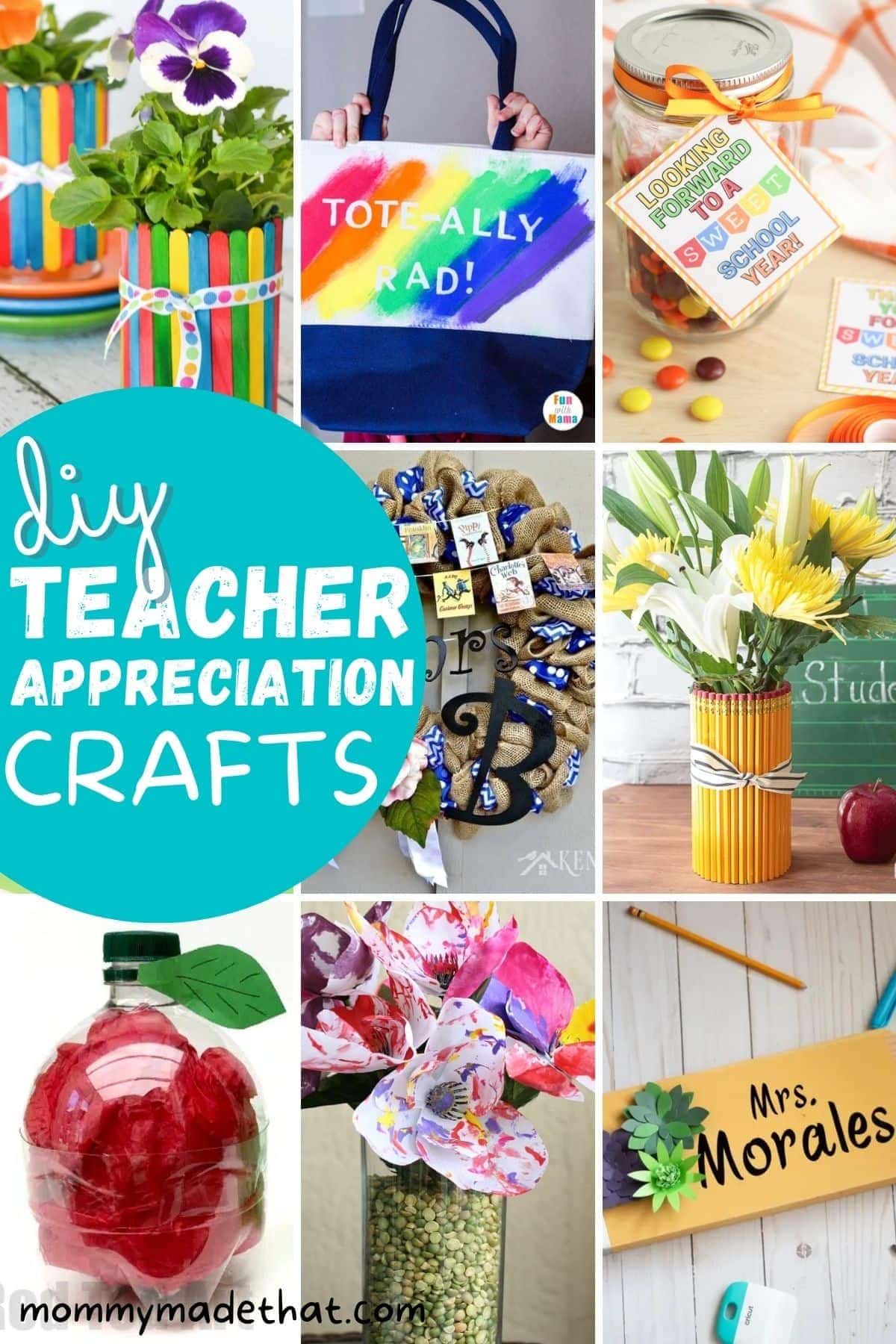 3. Express your thanks by making some teacher appreciation crafts to give them. These are thoughtful and inexpensive crafts that are sure to bring a smile to any teacher's face.
4. Bake some homemade treats as a surprise. Put together something sweet that your teacher can enjoy during lunchtime or after school. Package it in a cute box or tin to make it more special.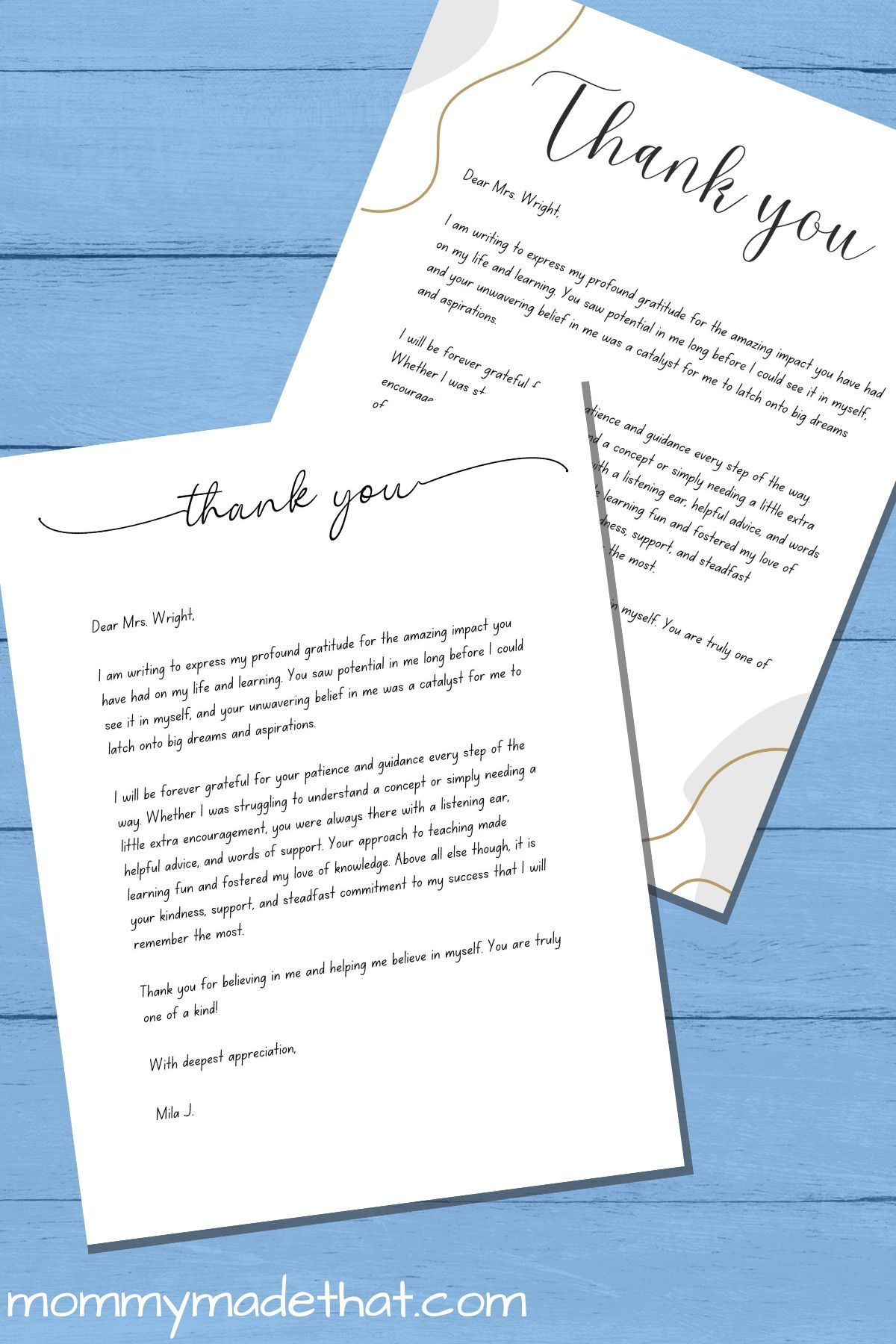 5. Write a heartfelt letter of appreciation to your teacher. If you have a special teacher who has impacted your life in some way, let them know with a heartfelt letter.
6. Invite the teacher out for coffee or lunch. Show your appreciation by taking them out for a meal to thank them for all the hard work they do.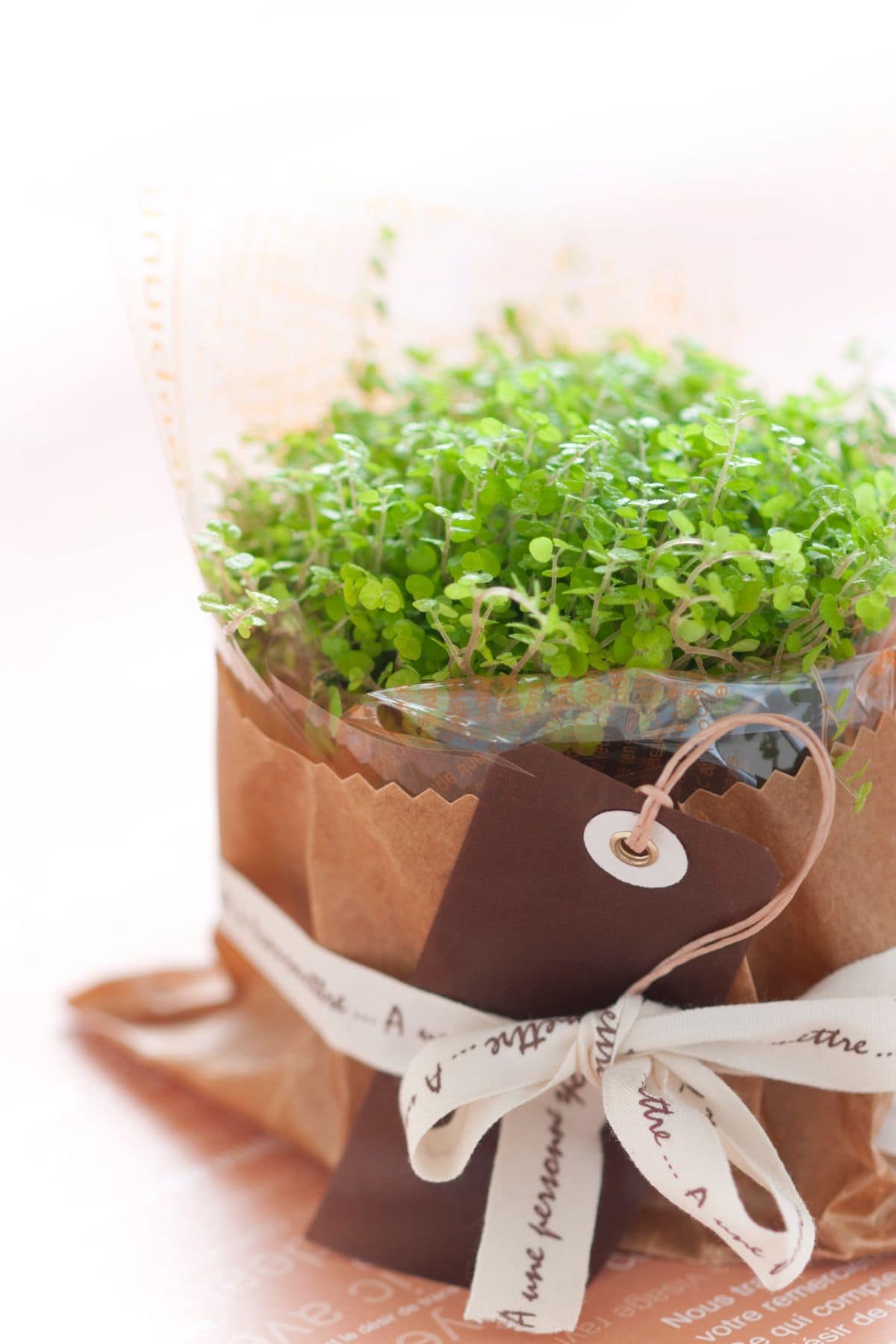 7. Give a plant or flower as a thank-you gift. Pick out something simple and low cost like a potted herb or succulent to show your appreciation. Attach a sweet message to the teacher from the student. I like something along the lines of "Thanks for helping me grow" and you have a wonderful, inexpensive teacher gift.
8. Set up a virtual video call with former students. Have all of your child's former classmates join in to express their thanks and appreciation for their teacher.
9. Organize a student-led parade outside the school. Line up with signs and banners to show your teacher how much they are loved by their students!
10. Send a digital thank you. If handwriting isn't your strong suit, why not turn to technology to show your appreciation? Send an e-mail, text message, or even better yet make a short video expressing how much they mean to you.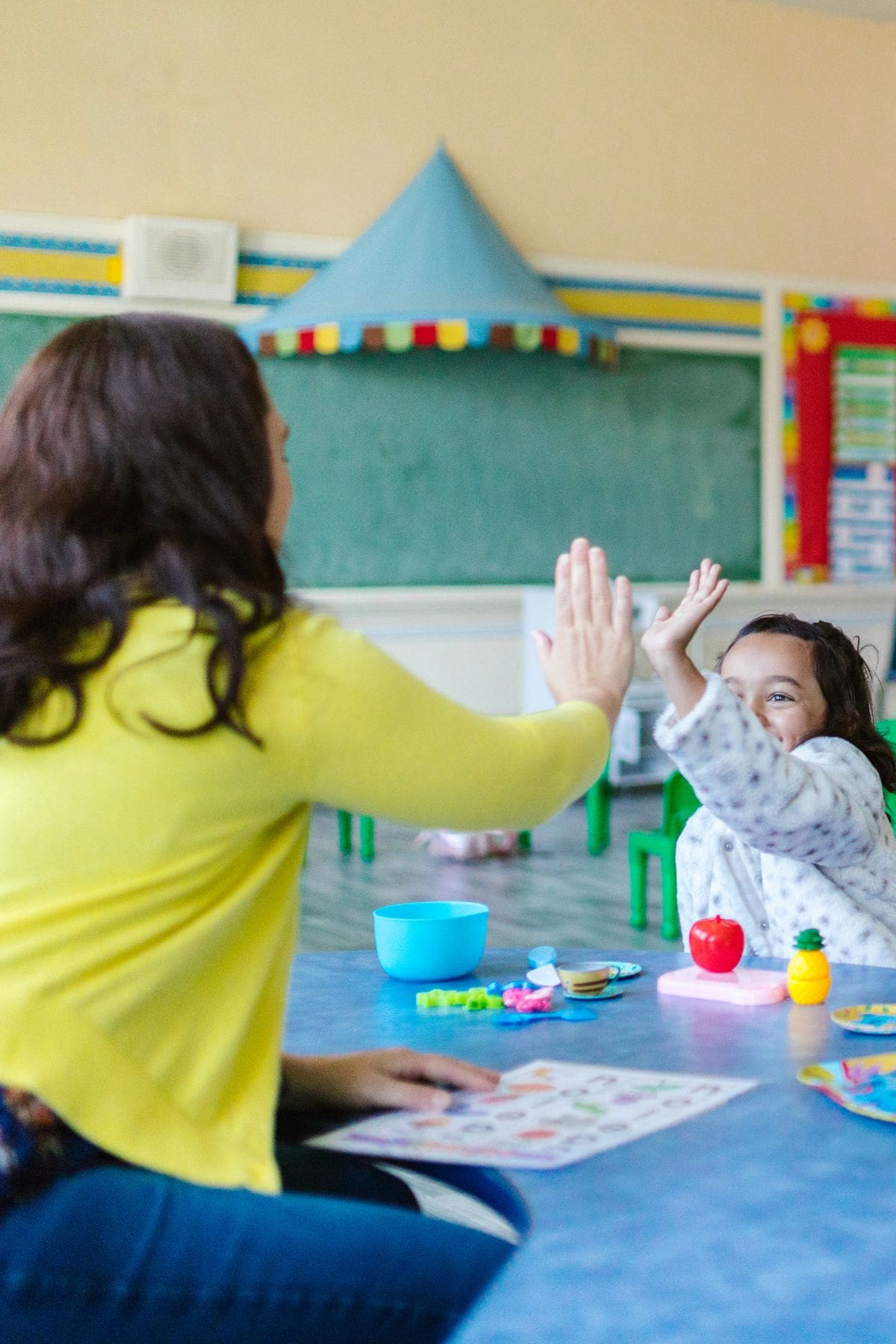 11. Volunteer in the classroom – if you are able to spare some time (or just want to see what goes on behind the scenes!) helping out in the classroom is always appreciated by teachers and students alike! It's also completely free.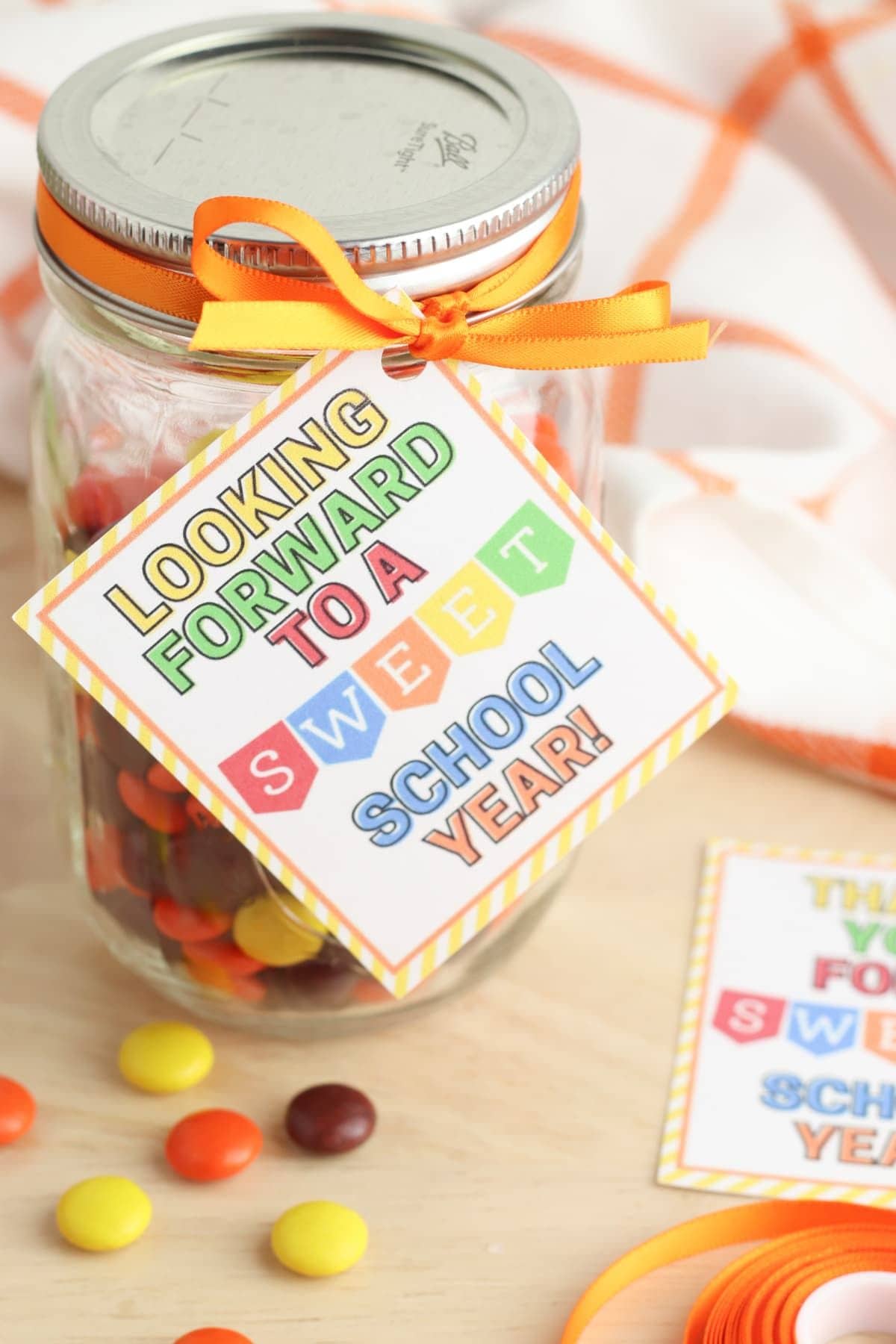 12. Gift a simple but meaningful trinket – like a bookmark, keychain or pencil case – with a heartfelt message. It doesn't have to be expensive or even store-bought; it just needs to come from the heart. We made a teacher candy jar with her favorite candy.
13. Put together an appreciation basket with all of the teacher's favorite things, such as snacks, coffee, movies, books or school supplies.
14. Bring treats for the staff room. Show your gratitude by bringing snacks to share with all of the teachers in the staffroom – everyone loves a surprise like this!
15. Make a memory book of your child's favorite moments in the classroom. Put together photos, stories and other mementos from the year to give as a gift.
16. Invite the teacher out for an activity – such as bowling or mini golf – with their friends and families. Show your appreciation for all the hard work they do by treating them to a fun day out!
17. Put together a grab bag of little gifts for the teacher to enjoy. Fill it with small items such as pencils, snacks, or even just a note letting them know how much you appreciate them.
18. Have your child create an "All About My Teacher" book. Help them put together some special memories and thoughts about their teacher in a scrapbook or journal.
19. Set up a recognition ceremony at school – invite parents/guardians and students too! A ceremony will show how much respect and admiration everyone has for the teacher's hard work throughout the year.
20. Create a "Wall of Appreciation" in the staff room – ask colleagues, family members and friends of your teacher to write messages expressing their gratitude on colorful sheets of paper which can then be posted on a designated wall in school premises―this is sure to lift spirits up!
21. Write them a teacher appreciation poem. We've got lots of great poems you can grab, find one that expresses just how you feel and write it out for your fave teacher.
No matter how you express your appreciation, any thoughtful gesture will be appreciated.
Your teacher(s) works hard every day and deserves recognition for that. So, go ahead and show them your love – no money required!
The best way to thank your teacher is to show them how much you care and put in the effort to make it special.
It doesn't have to be expensive or grand – thoughtful gestures are what matter most.
With these no-cost ideas, showing your appreciation for all that your teacher does can be simple and meaningful at the same time!