Free Valentine's Day Printables
Looking for some fun Valentine's day printables? Here we have lots of cute activities and printables perfect for expressing a little love in a fun and easy way.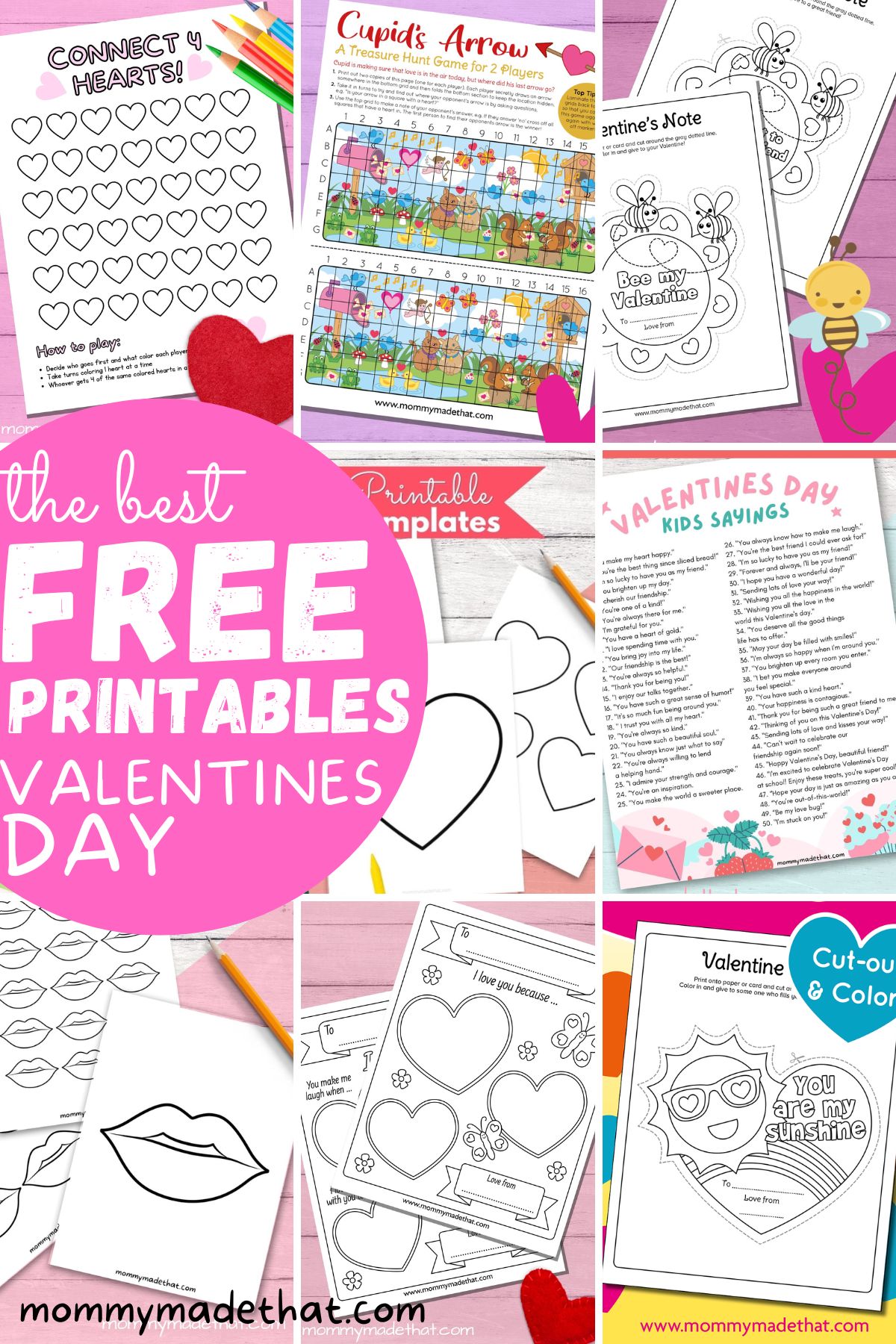 These fun and festive Valentines day printables are all free and available to grab on this website!
Find one you like and print it out. Or grab several. From printable games and activities to cards.
We hope you'll find something to make the holiday a little more fun.
I Love You Because Printable
This adorable I love you template is a fun printable Valentine's day activity that lets you or your kids express just how much they love someone.
Print it out and fill in the hearts with the reasons why you love that special person.
Then give it as a heartfelt gift to that special someone.
It's sure to touch their hearts.
Heart Templates
Valentine's Day is full of heart-felt love.
So why not grab a couple of our heart templates and use them to come up with a creative craft or Valentine's day card?
Use them to decorate your house for a party or the classroom.
Valentine's Day Quotes Printable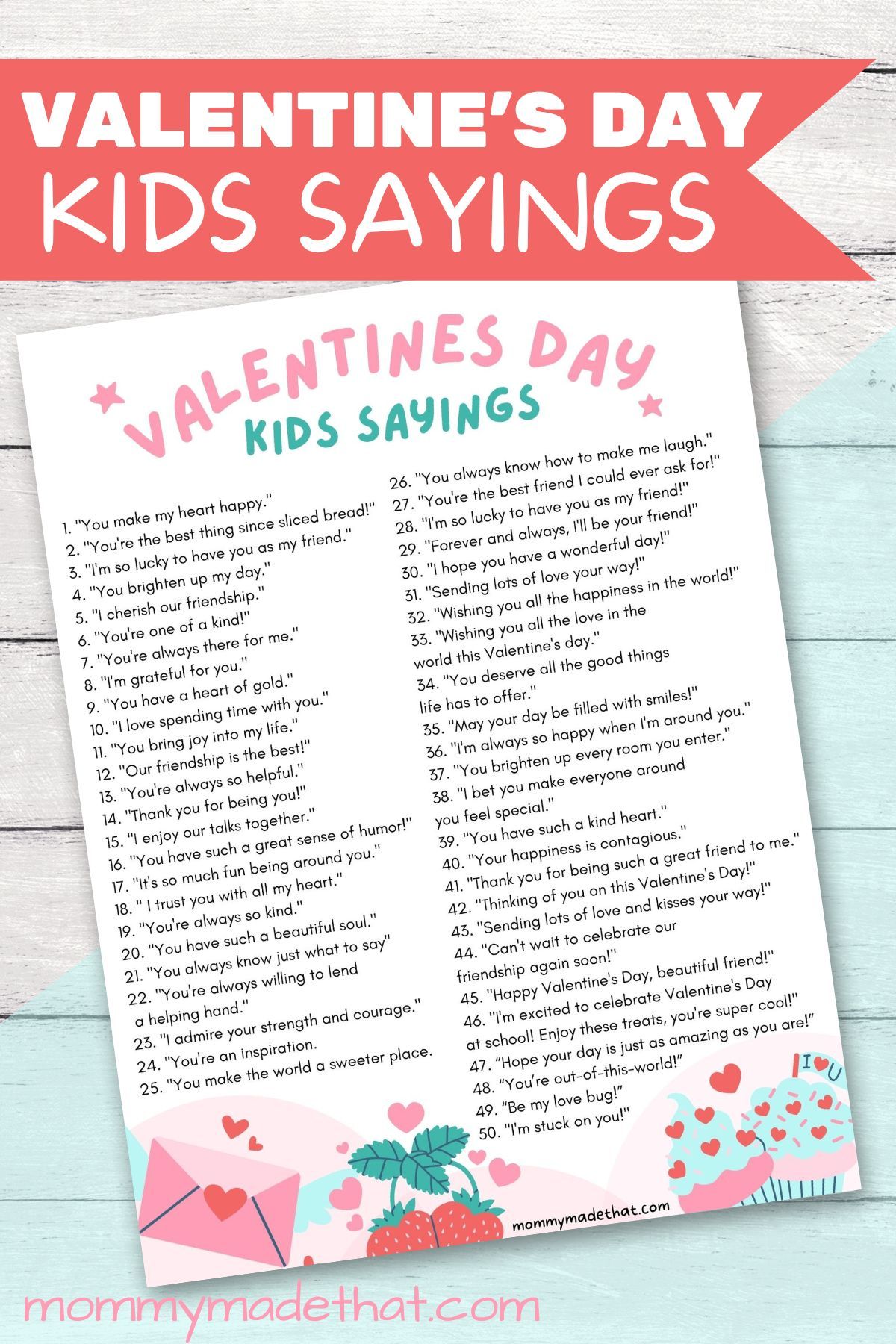 Looking for some cute and creative saying's for your kids Valentine's day cards?
We have a bunch of great sayings to express their love and admiration in our Valentine's day sayings for kids post.
It includes a free printable so you can print out the sayings to have on hand.
Valentine's Day Coupons for Kids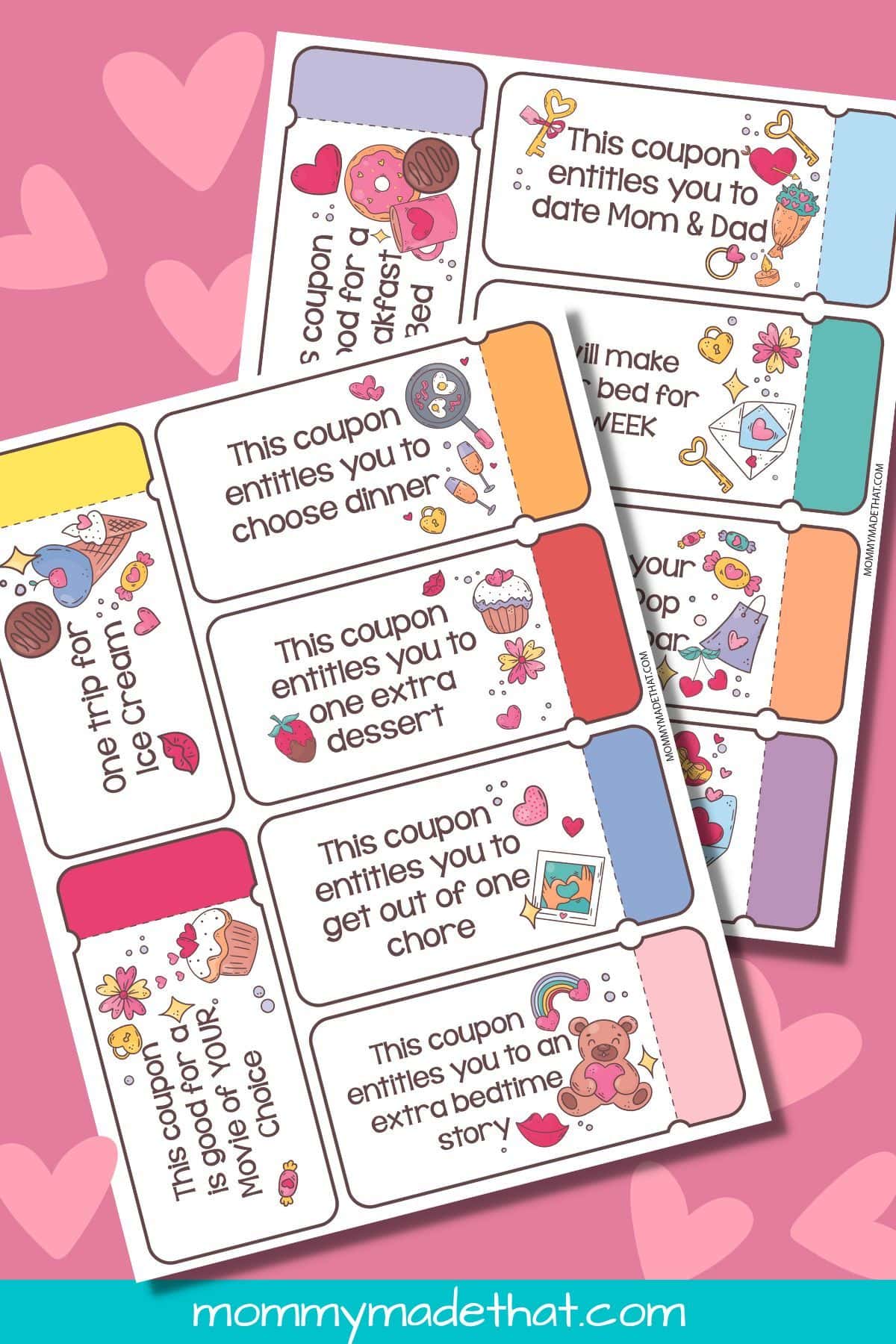 These Valentine's day coupons for kids are a cute and sweet gift to give your child.
They mostly contain fun little activities and treats, but we provided some blank coupon templates as well so you can have them say whatever you'd like.
Connect 4 Valentine's Day Game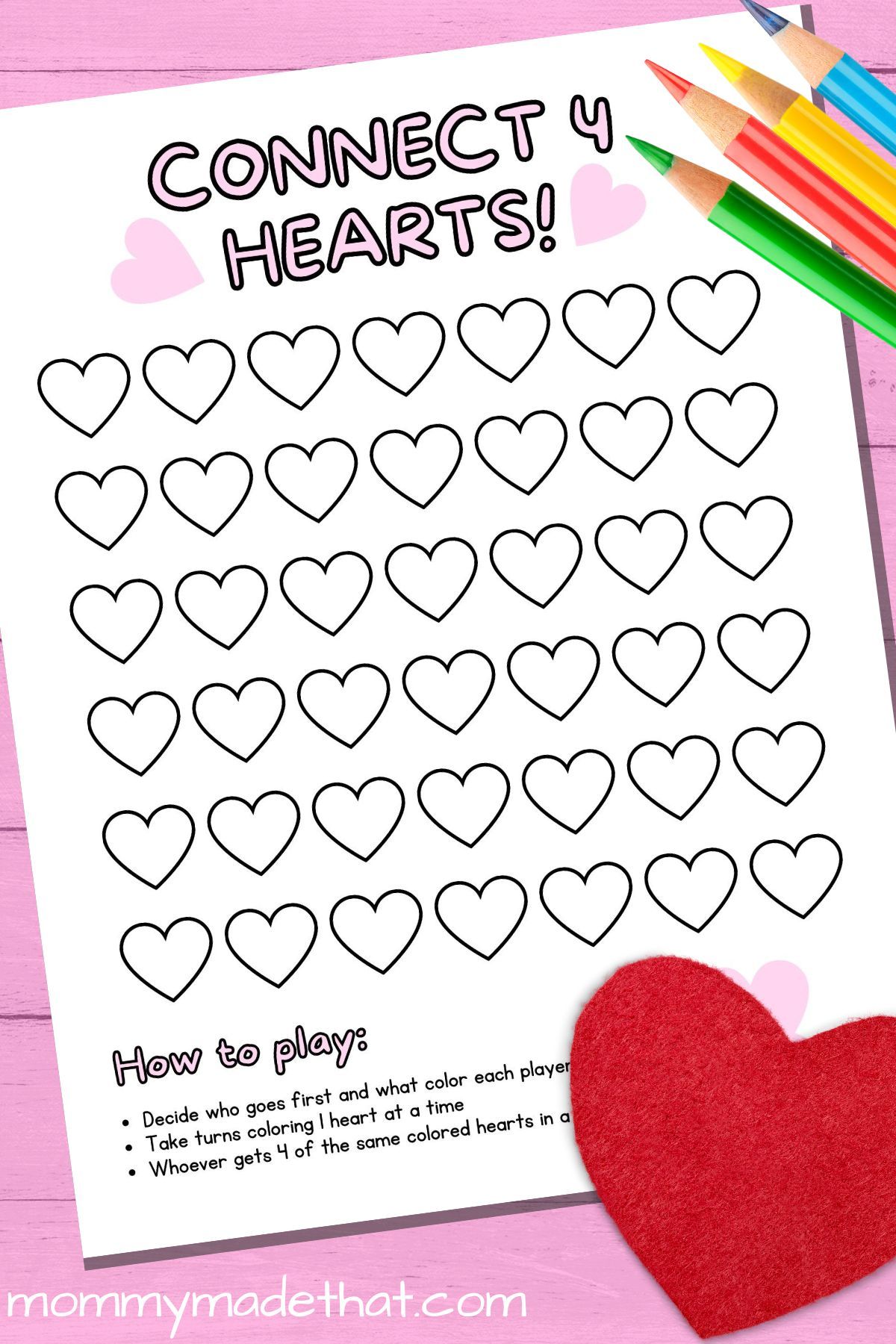 This fun printable connect 4 Valentine's day game is a fun and quick activity to do that kids will love!
It's similar to connect 4, but with sweet heart's to give it a Valentine's day twist.
Bee My Valentine
These cute Bee my valentine cards are a fun and easy Valentine's day idea for kids.
Print these out on cardstock and color them in! There are a few different versions that are great for any type of relationship.
Cupids Arrow Game
This cute printable Cupids arrow Valentine's game is fun version of printable battle ship, with a sweet twist.
Kids will love taking turns trying to find their opponents arrow in the adorable Valentine's day themed image.
Sunshine Valentine
This You are my Sunshine printable is a cute way to tell someone how bright they make your life.
There are several to versions to choose from so you can find just the perfect one for your Valentine.
Blank Coupon Printables
A fun and easy free gift idea for Valentine's? Filling out your own blank coupon templates.
You can write in all sorts of different things for your loved ones or friends to give them the gift of your services.
Just print out the templates, cut them out and fill in with your favorite ideas.
Printable Lips Templates
What to express your love with a kiss?
Print out our lips template and put it on your Valentine's day cards or use them to decorate a special space just to express how much you love them.