Valentine Coupons for Kids (Free Printables!)
These free printable Valentine's coupons are designed specifically with kids in mind! It's a cute and inexpensive gift to give your child to show them just how much you love them.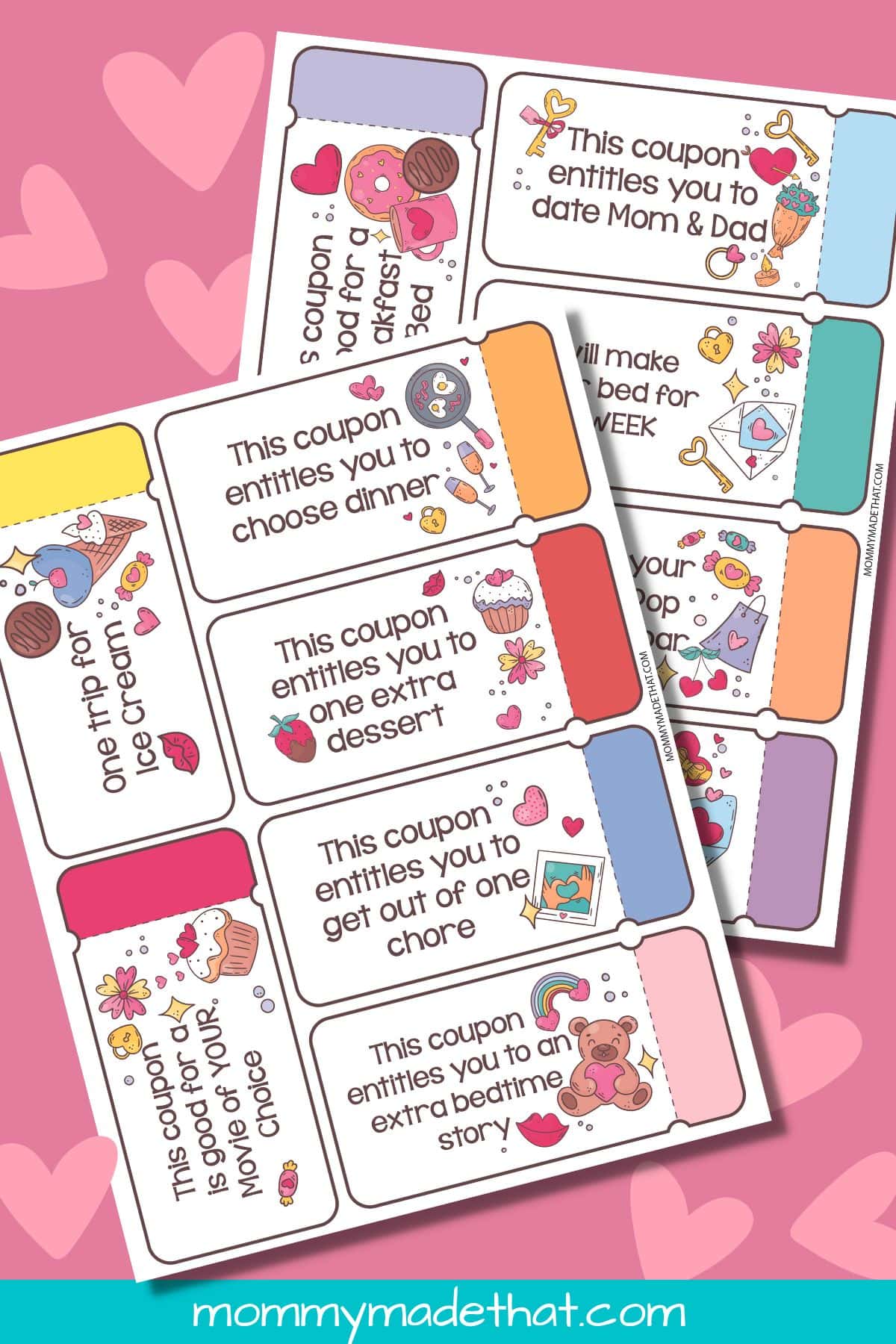 Looking for a way to show your kids how much you love them this Valentine's Day? Why not give them some special valentine's coupons that they can redeem for fun activities and treats!
These free printable valentine's coupons are the perfect way to make your children feel extra loved on February 14th.
Not only do the coupons provide great ideas of activities or treats to share with your children, but it also gives them something tangible that will remind them of their parents' love.
With these simple yet meaningful Valentine's Day gifts, you can create lasting memories while showing your little ones just how much they mean to you!
And if you are looking for more fun Valentine's Day Printables that your kids will like, be sure to check out our printable cupids arrow game and our super popular I love you template for kids.
If you'd like to create your own coupons we also have blank coupon templates you can grab for free!
The Free Printable Valentines Coupons
We have 4 pages of printable Valentine's day coupons for your kids. Each contains 6 coupons so 12 total. You can make an entire Valentine's day coupon book.
These love coupons have cute ideas on them that kids will love.
The coupon book includes the following coupons:
Lets the child choose dinner
Lets them have an extra dessert
A pass to get out of chores one time
An extra story at bedtime
One trip for ice cream
A movie of their choice
A date night with mom & dad
Breakfast in bed
Mom or Dad will make their bed for 1 week
Lets them choose a soda and candy of their choice (great to combine with the movie coupon!)
A coupon for a hug and kiss
A relaxing foot massage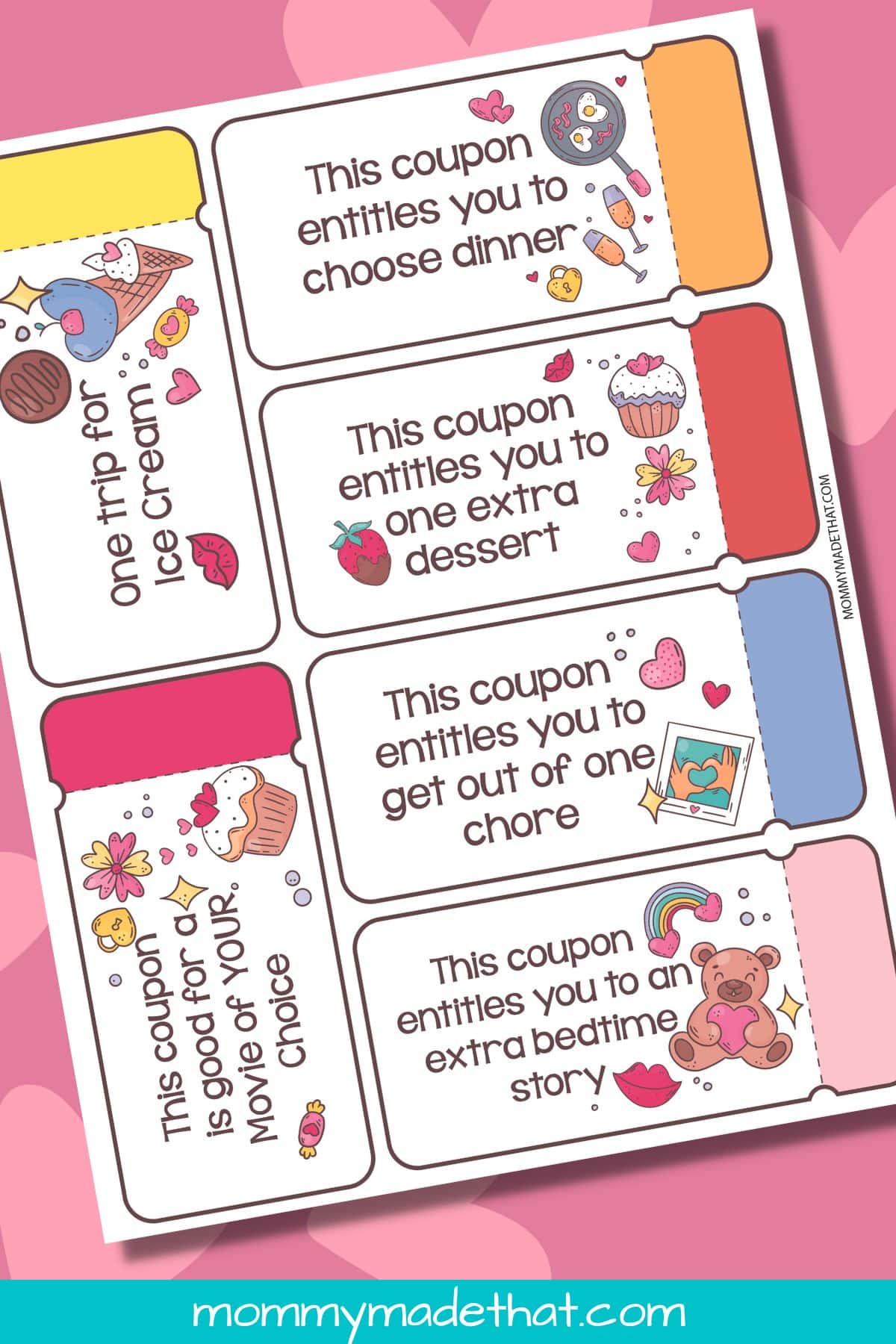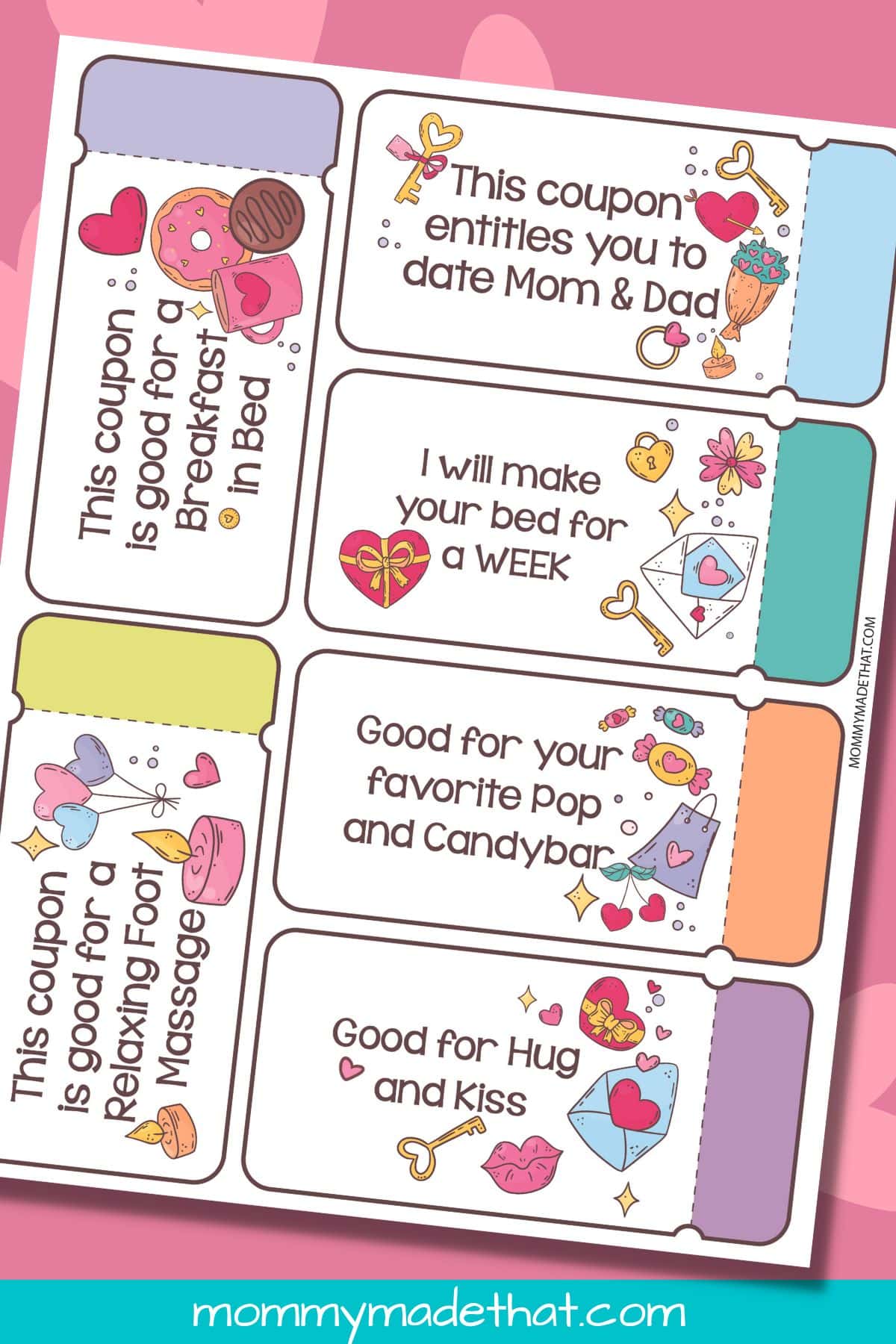 Of course, you don't have to include all of them. Pick and choose which ones you think would be good for you and your child.
And if you like the design of our printable love coupon book, but the coupon choices just are matching what you'd like, we included 2 pages of blank coupon templates so you can write in your own love coupon messages.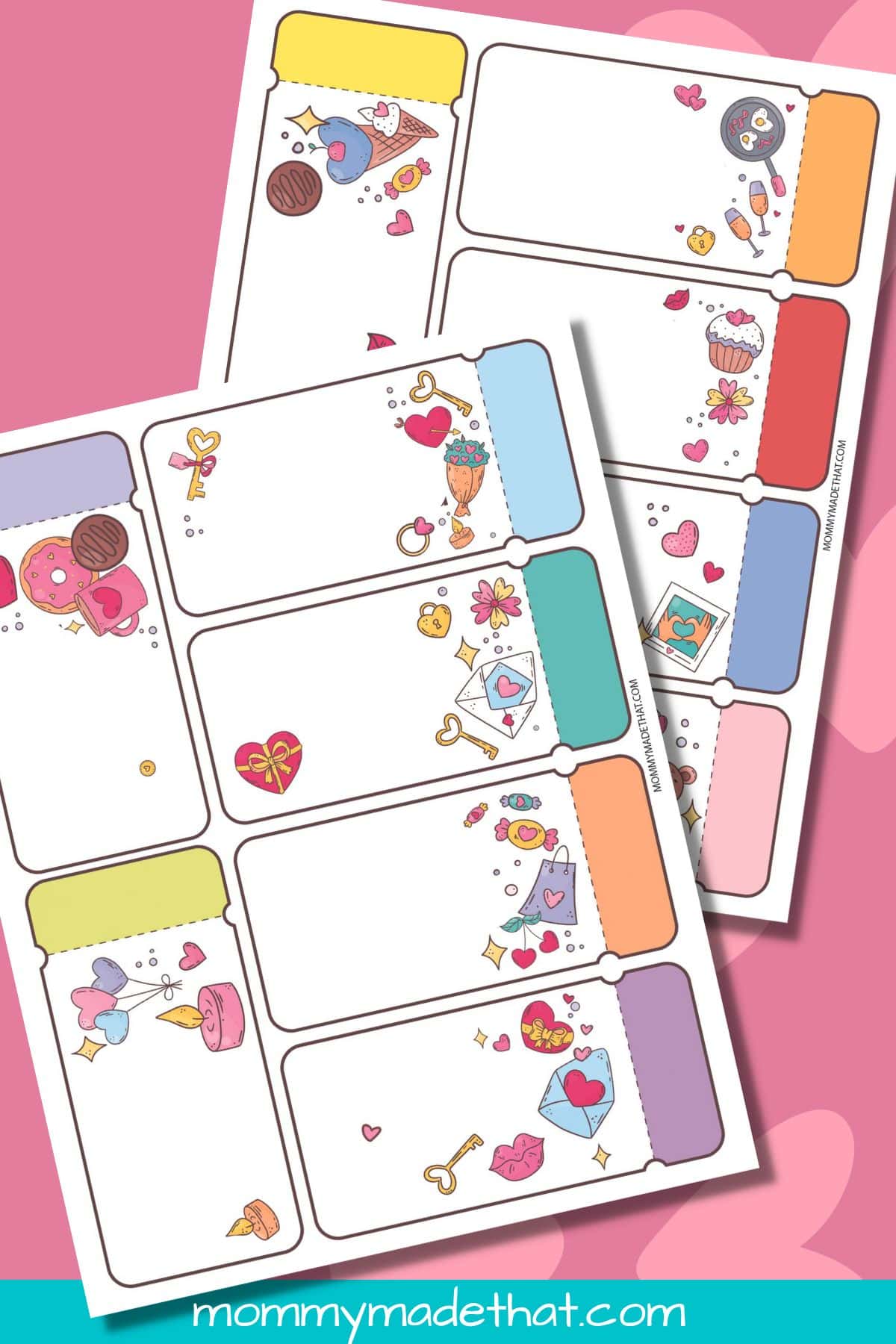 These are a perfect Valentine's day gift for kids.
Other ideas you could include for the blank coupons are:
Eating at their favorite restaurant
A movie night out
Going to the park
Picking out a toy at the toy store
Staying up an extra hour past bedtime
Extra allowance for the week
Grab the Free Printable Love Coupons
To grab the printable Valentine's day coupons put your email in the box below.
We'll send them straight to your inbox.
These are for personal or classroom use only, please. Not for commercial use. Thank you!
These coupons are sure to be a hit with your children, so print out these free Valentine's coupons and make this year's celebration