Masquerade and Mardi Gras Mask Templates (Free Printables)
These mardi gras mask templates are perfect for creating your own mardi gras mask. They also work great as masquerade mask templates as well.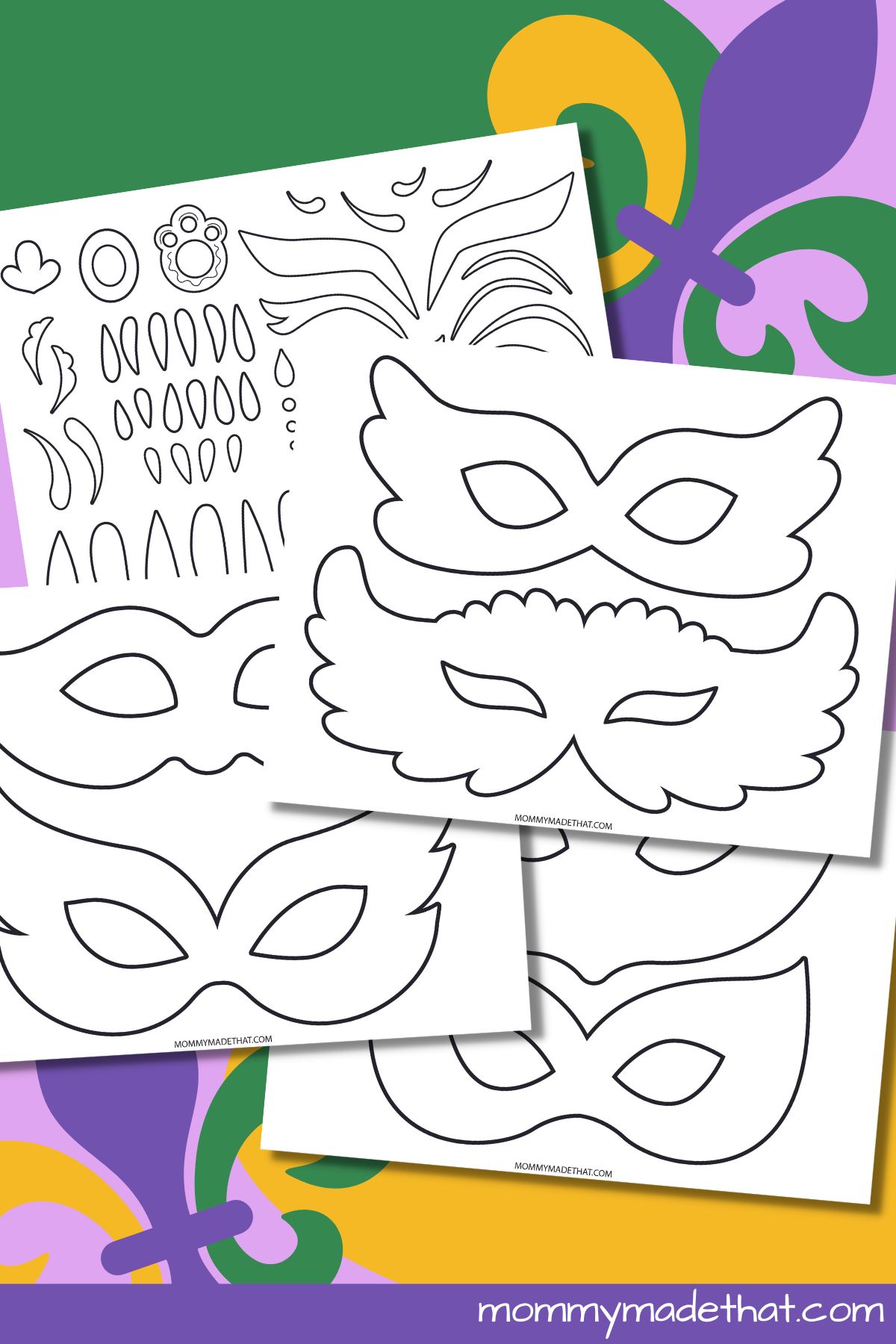 Are you looking for a fun and creative way to celebrate Mardi Gras? Look no further than these free printable mask templates!
These pretty masks are sure to bring out the creativity in everyone who uses them, from children to adults.
With a variety of shapes, colors, and designs to choose from, there's something for everyone.
All you need is some cardstock paper or cardboard and your imagination!
So get ready for some festive fun with our Masquerade and Mardi Gras Mask Templates!
And if you like these, check out all of our printable masks!
The Mask Templates
These printable mask templates are perfect for cutting out and decorating with our printable decorative designs or with your own fun baubles and beads.
Or you can use them as a base to create and design your own masquerade mask or for mardi gras.
We have several mask templates in a lot of different designs.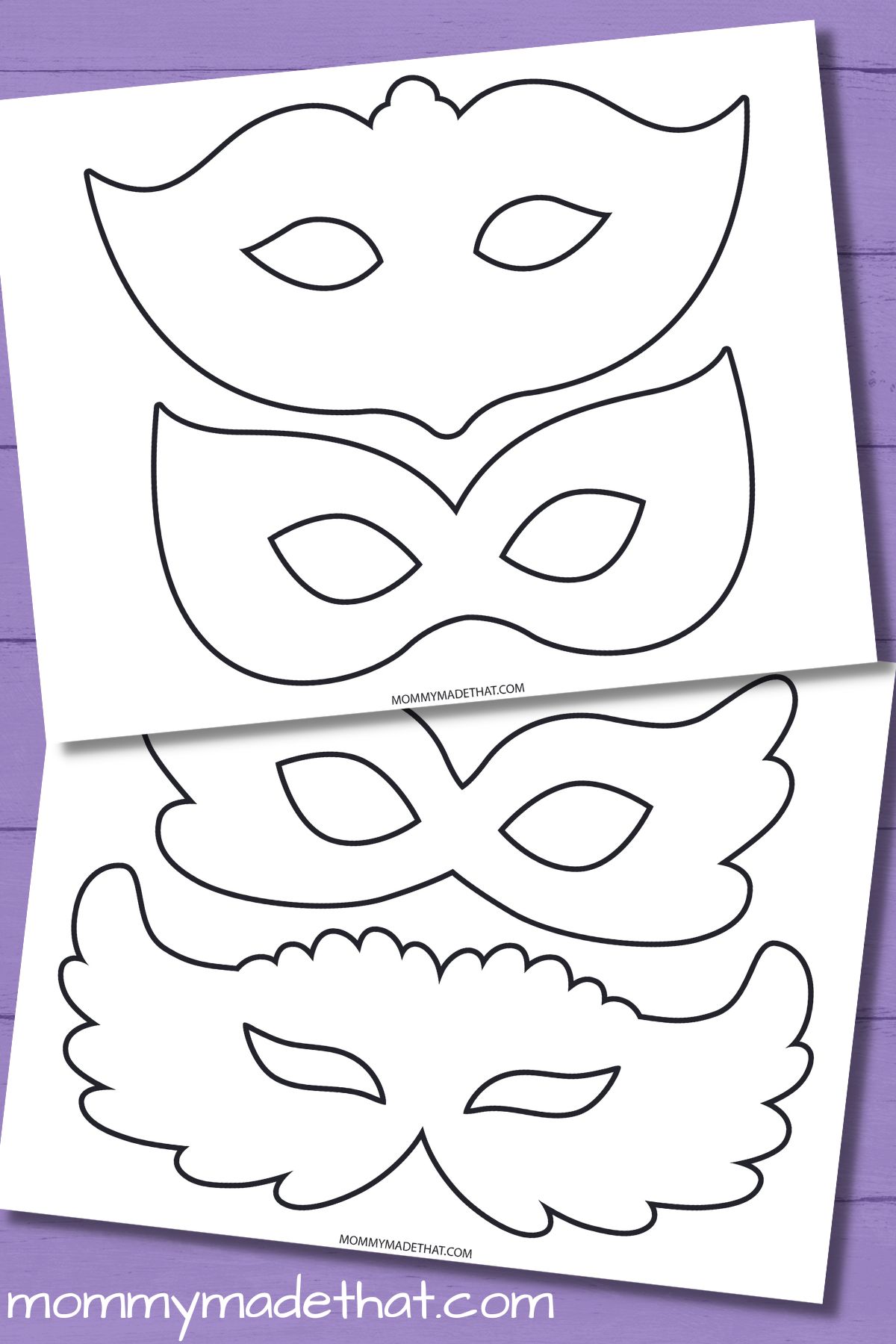 We also included lots of design templates to decorate the mardi gras masks and make them one of a kind creations.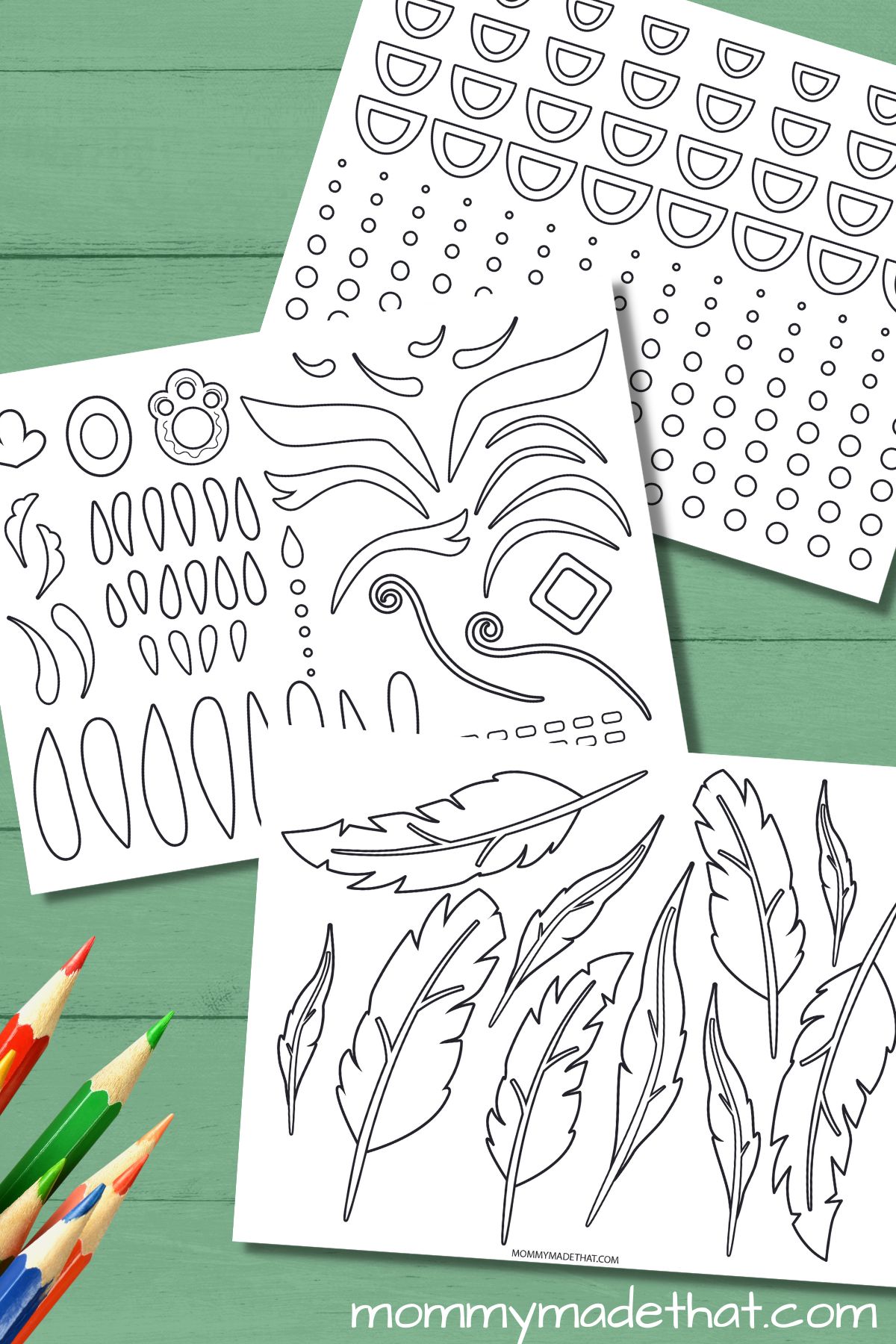 Tips for Using the Printable Mask Template
First, figure out which mask template you want to start with. We provide several masquerade ball type masks in different shapes.
From butterfly mask styles to bird type styles. You can print it out and color it, or print it on colored cardstock.
Once you have the template cut out, you can cut out some of the design templates to create your custom mask.
You can print out and color the designs, or cut them out and use them as templates to trace onto glitter paper, foam paper or cardstock.
Then use a hole punch to make holes onto each side of the mask. Use elastic string or ribbon to create a headband for the mask to be worn. Or glue a stick to one side of the mask to hold it.
Then decorate it to your heart's content.
Of course feel free to add other personal touches by adding sequins, glue feathers to your mask, use mardi gras beads, or any other decorative pieces you have.
Grab the Mask Templates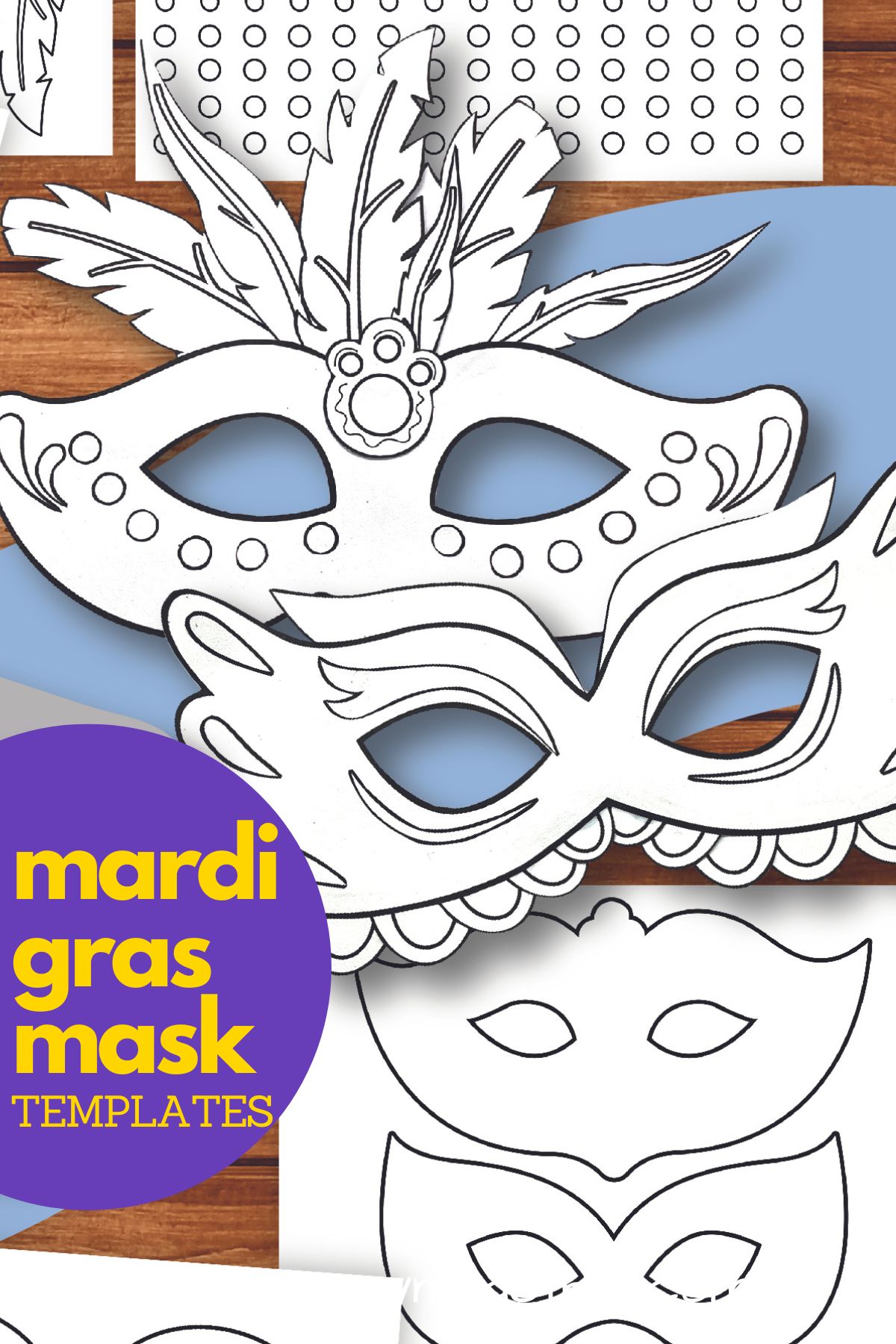 To grab our mardi gras masks, put your email in the box below. We'll send the free printables straight to your inbox.
These are for personal or classroom use only, please. Not for commercial use.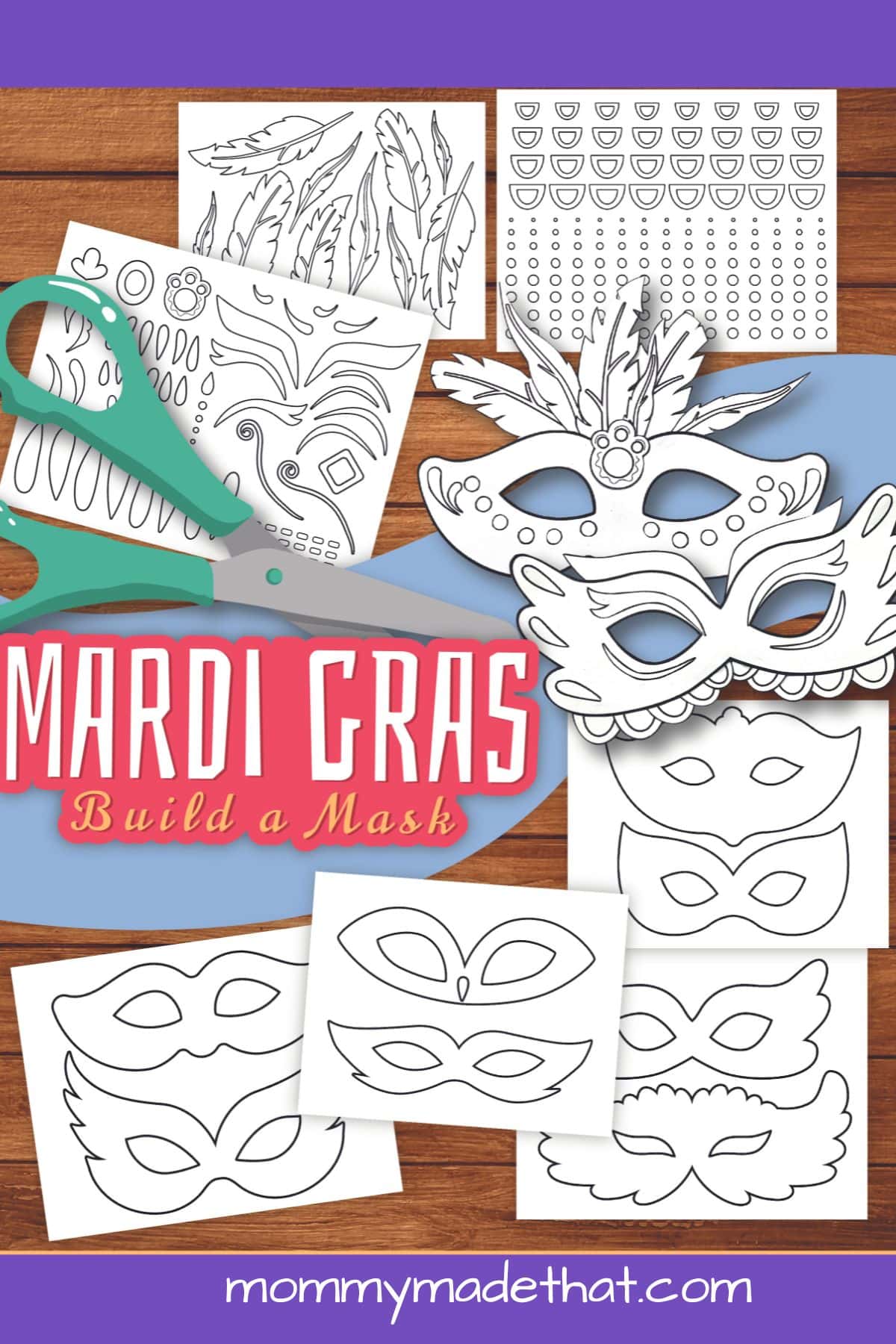 We hope you enjoy making your own mardi gras masks!