Fun Tooth Fairy Coloring Pages for Kids (Free Printables!)
These free printable tooth fairy coloring pages are perfect for teaching kids about losing their teeth and taking good care of their pearly whites.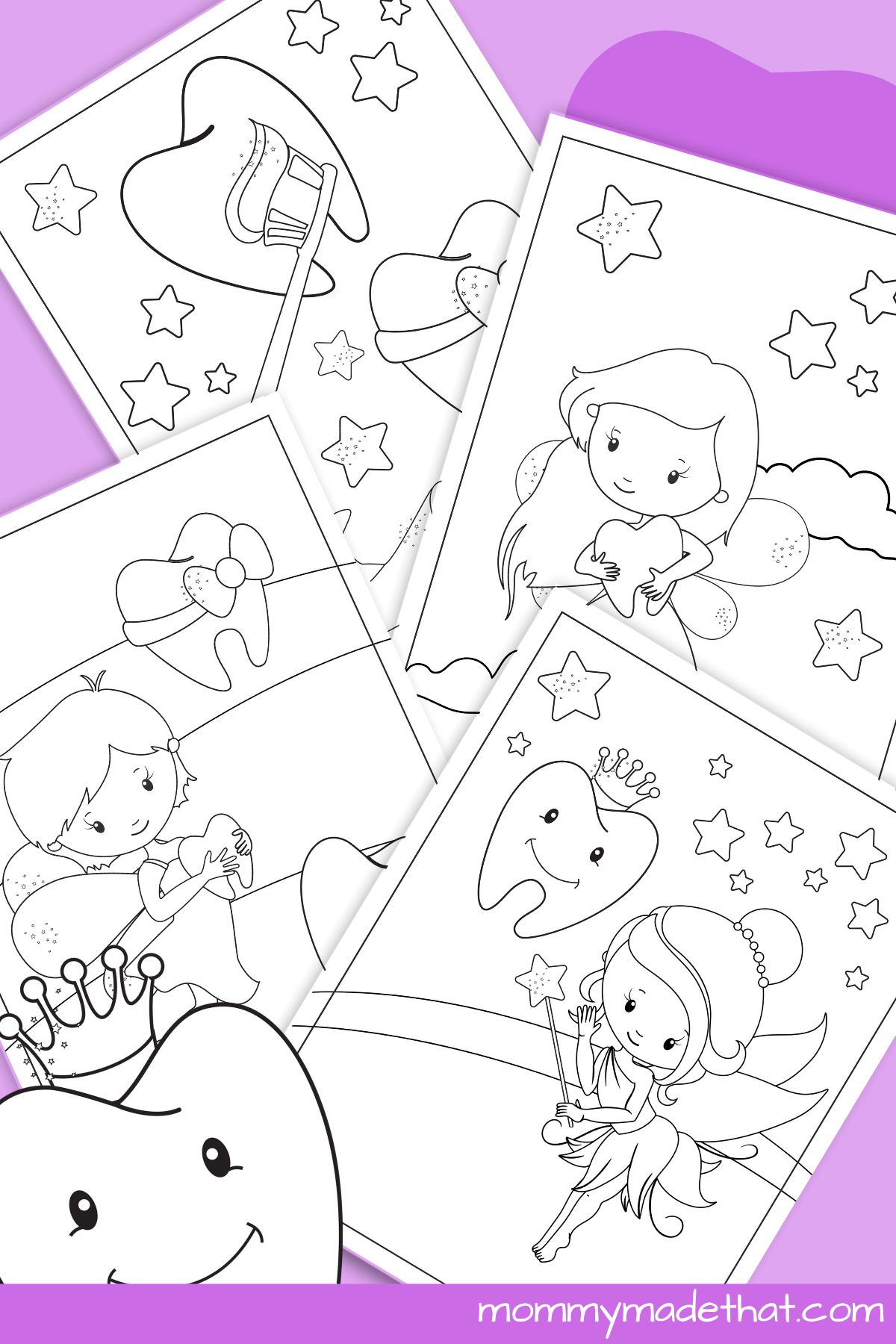 Looking for a fun activity to do with your kids? Grab these tooth fairy coloring pages and get the kids engaged in creating an extra-special piece of art that encourages good tooth hygiene.
These free printable coloring pages are perfect for anyone looking to make their kid's tooth-loss an exciting experience.
And be sure to check out or other fun tooth fairy printables, like our tooth fairy letters.
Getting Creative with Coloring Pages
These coloring pages are great for teaching kids about the importance of taking care of their teeth.
After all the tooth fairy loves collecting healthy teeth.
Give a couple of the coloring pages as a small gift from the tooth fairy themselves.
You can pair it with our tooth fairy letters to make it even more exciting.
Or use them as an extra to give to kids if the tooth fairy forgot to leave them a letter.
The Free Printable Tooth Fairy Coloring Pages
We have a few different coloring pages for you to grab.
Our first tooth fairy coloring page features a tooth fairy holding a pretty tooth in the clouds.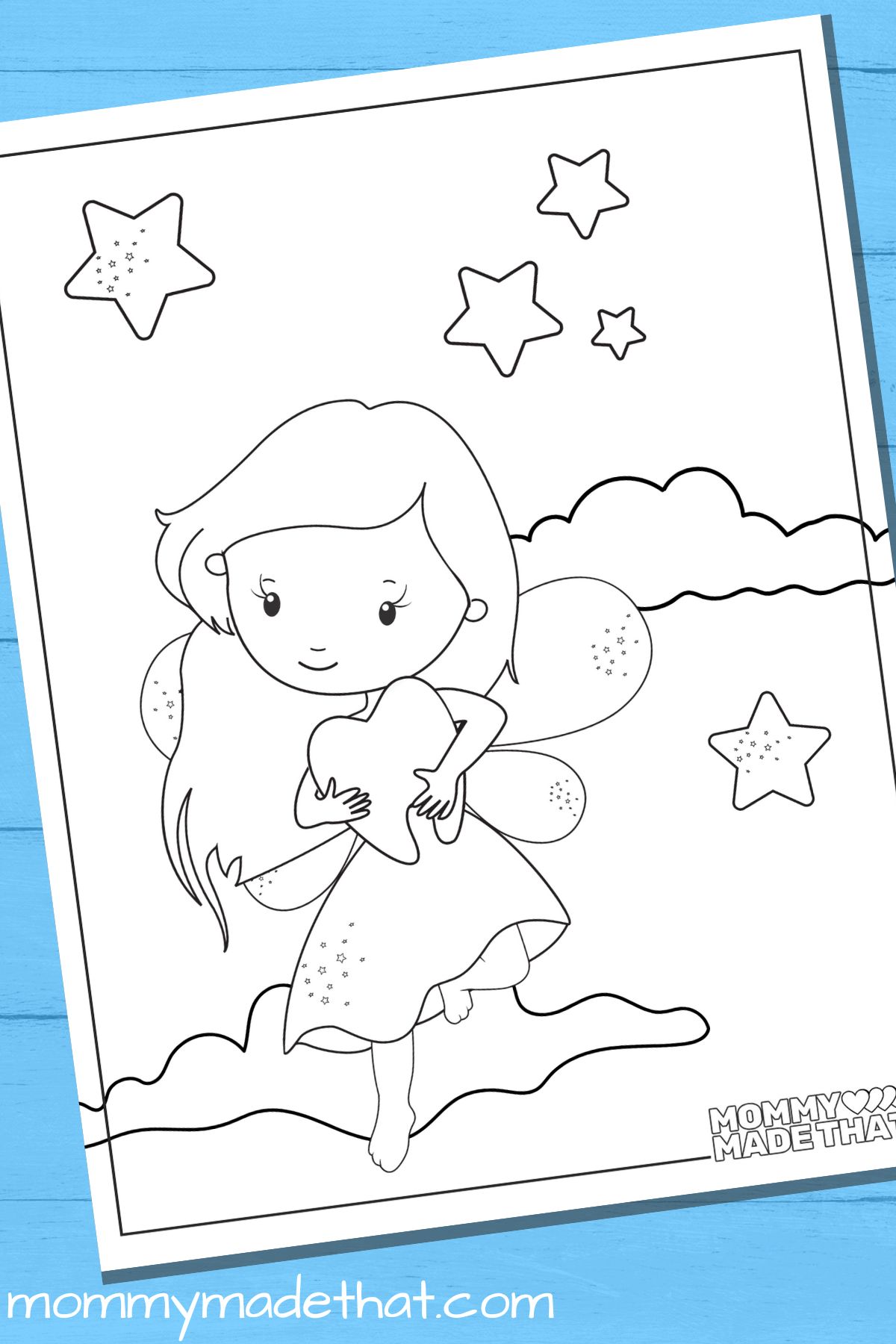 The next one is cute pixie looking fairy and a big tooth with a bow.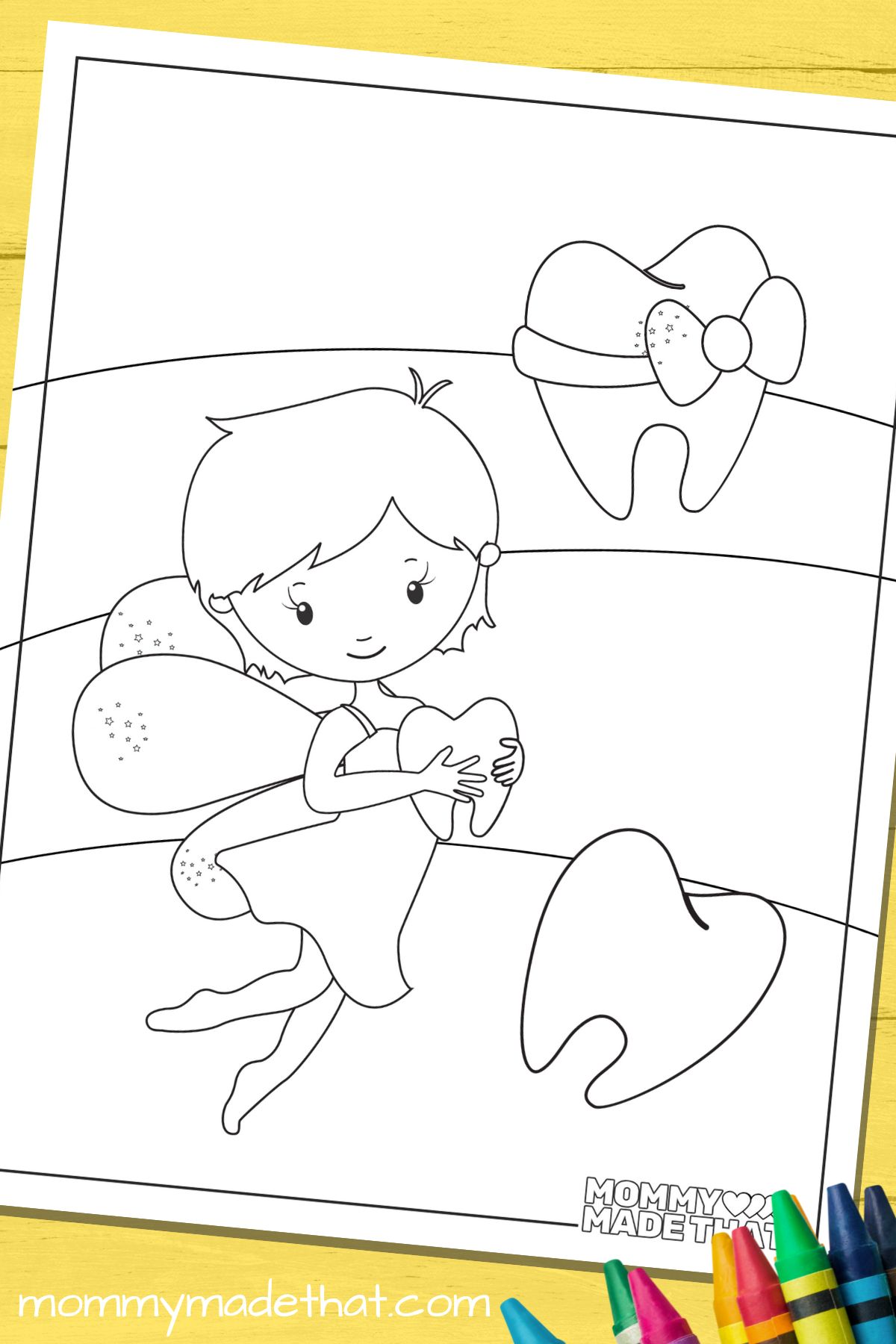 This one has a fairy with a happy tooth wearing a crown.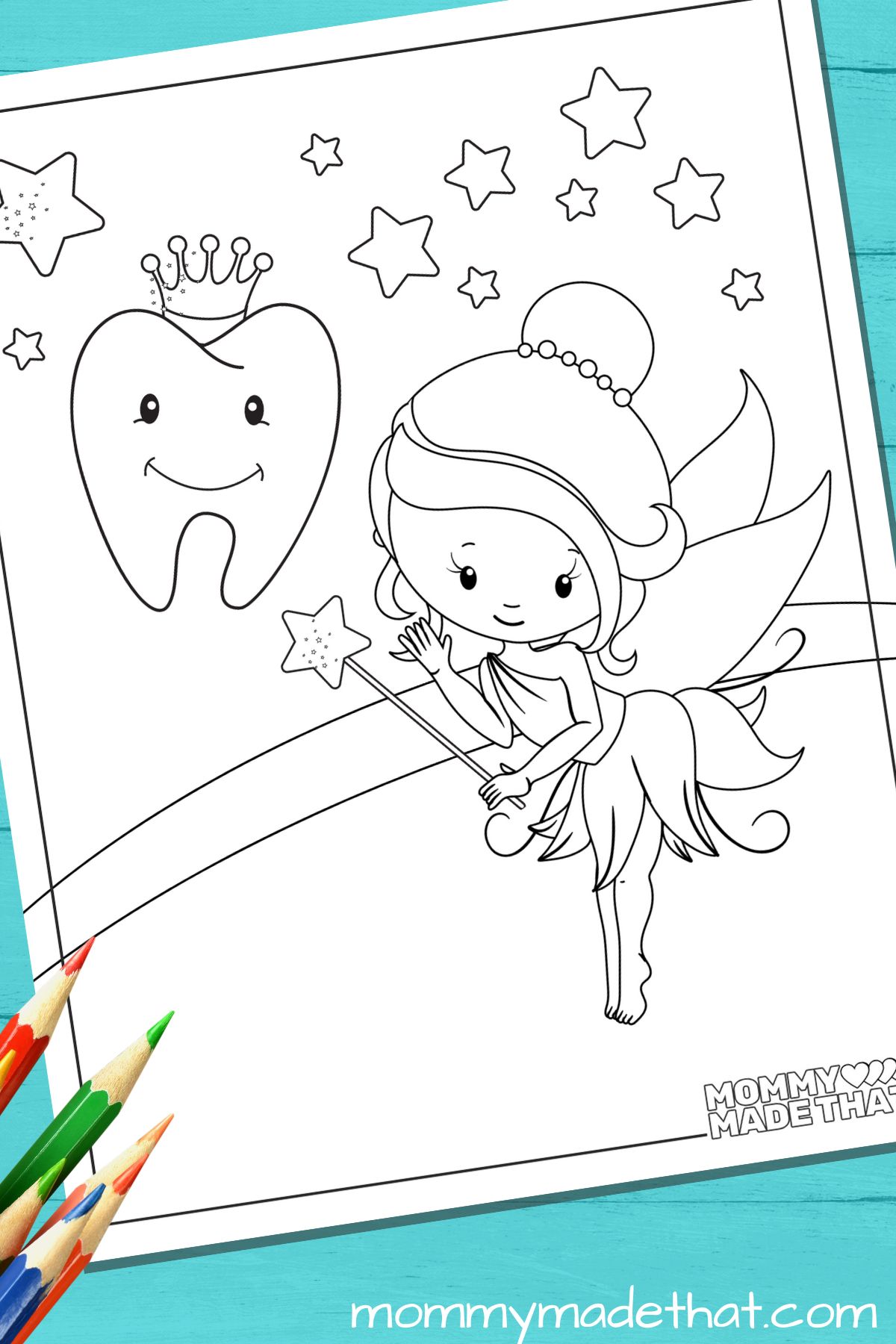 And we also have a couple of tooth coloring pages that have teeth with rainbows, and one with a tooth brush and tooth paste getting the teeth nice and clean.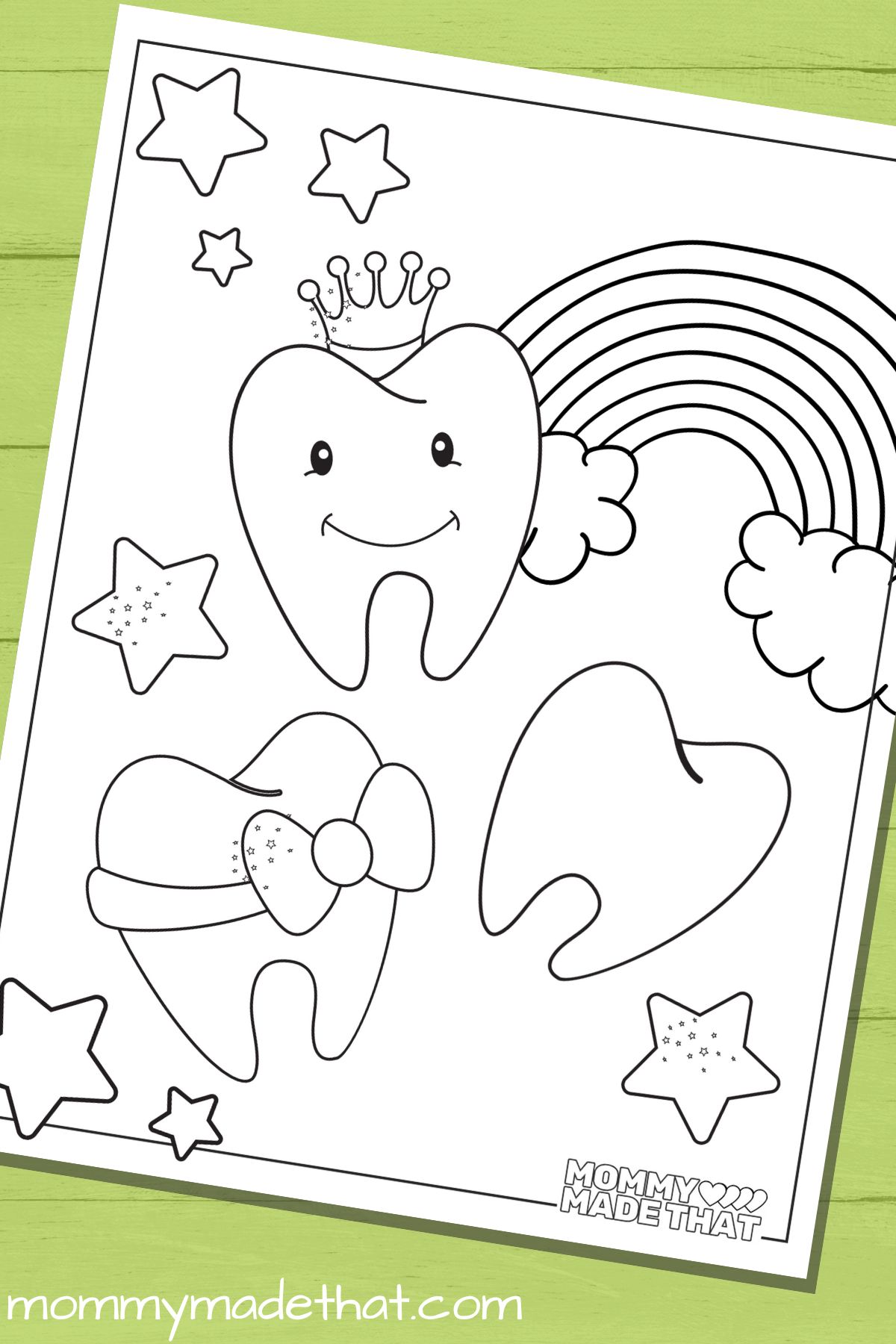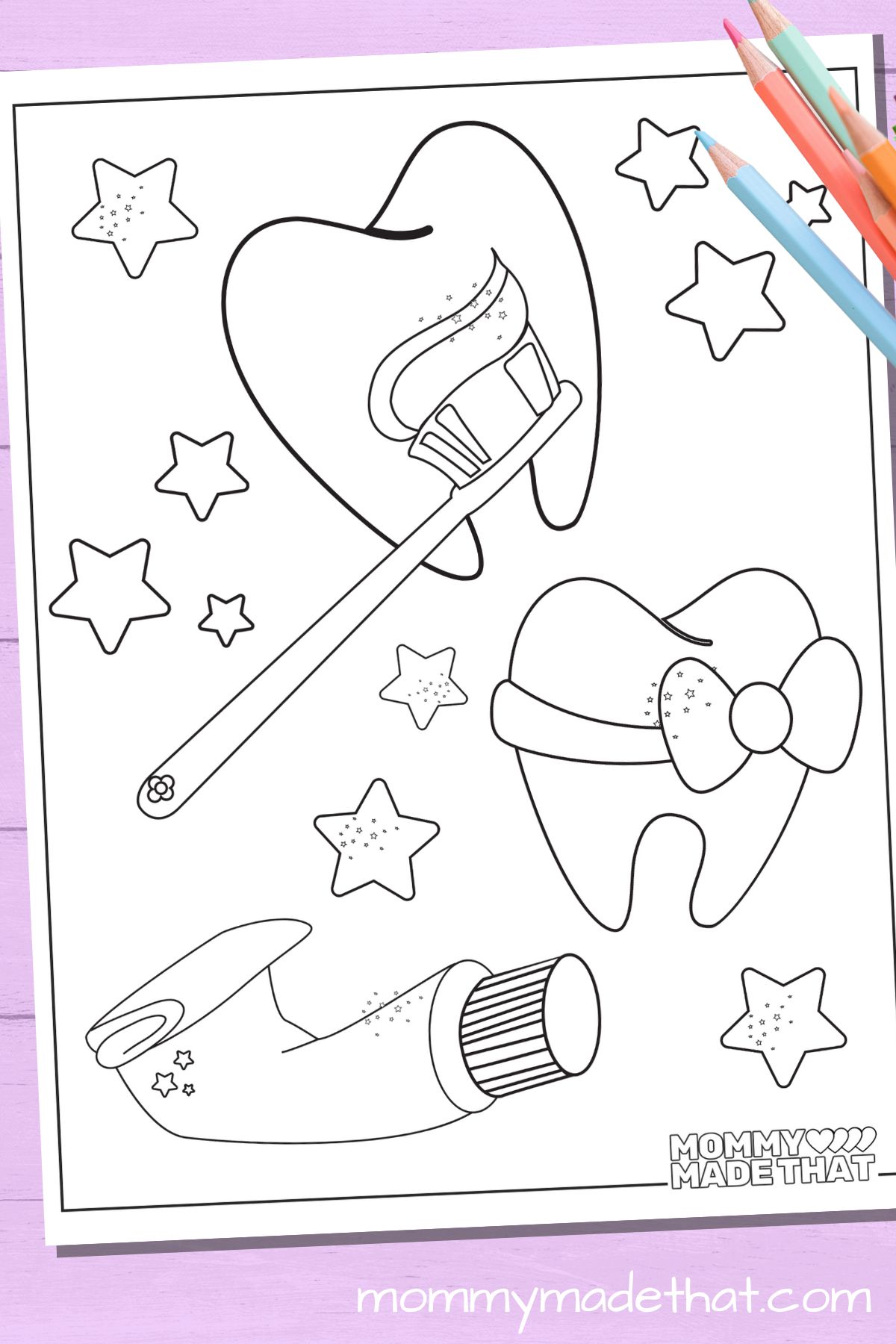 Grab the Free Coloring Pages
To grab the free printable tooth fairy coloring pages, put your email in the box below.
We'll send them straight to your inbox.
Then you can download them and print out as many as you like.
These are for personal or educational use only, please. Not for commercial use. Thank you!
So what are you waiting for? Download these free tooth fairy coloring sheets today and turn those lost teeth into something magical!
Whether you're looking for something fun for the weekend or an educational activity, these printable pages are sure to be a hit with parents and children alike!