St. Patricks Day Word Search for Kids (+ Answer Key)
Looking for a St. Patrick's day word search? We have a free printable one for kids right here, along with the answer key!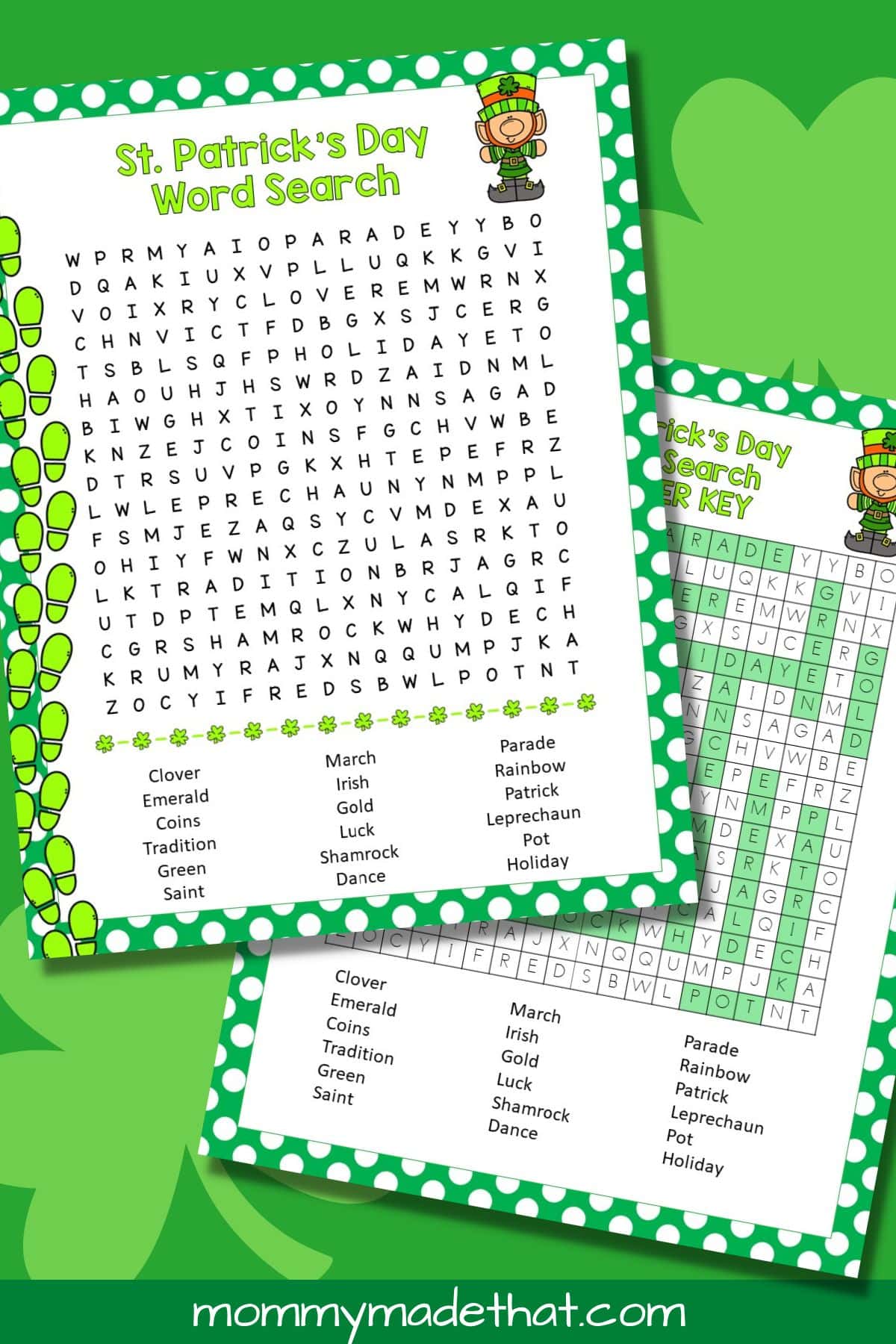 Get your kids in the spirit of St. Patrick's Day this year with a free printable word search!
It's an enjoyable activity that will get children thinking and learning about the holiday as they look for words related to St. Patrick's Day.
Plus, it comes complete with an answer key that makes it easy to check results. This is a must for parents like me.
And if you are enjoying this St. Patrick's Day printable, be sure to check out our St. Patrick's day word scramble too!
The Benefits of Word Searches
Word searches are a great way to help young learners practice their spelling, reading, and vocabulary skills without making it seem like schoolwork.
They also have the added bonus of being fun, which can help keep students engaged while they learn.
Additionally, if you choose a word search related to an upcoming holiday or current event, it helps make the educational experience more relevant and interesting for younger students.
This particular word search is designed for children aged 8-12 who are interested in celebrating St. Patrick's Day!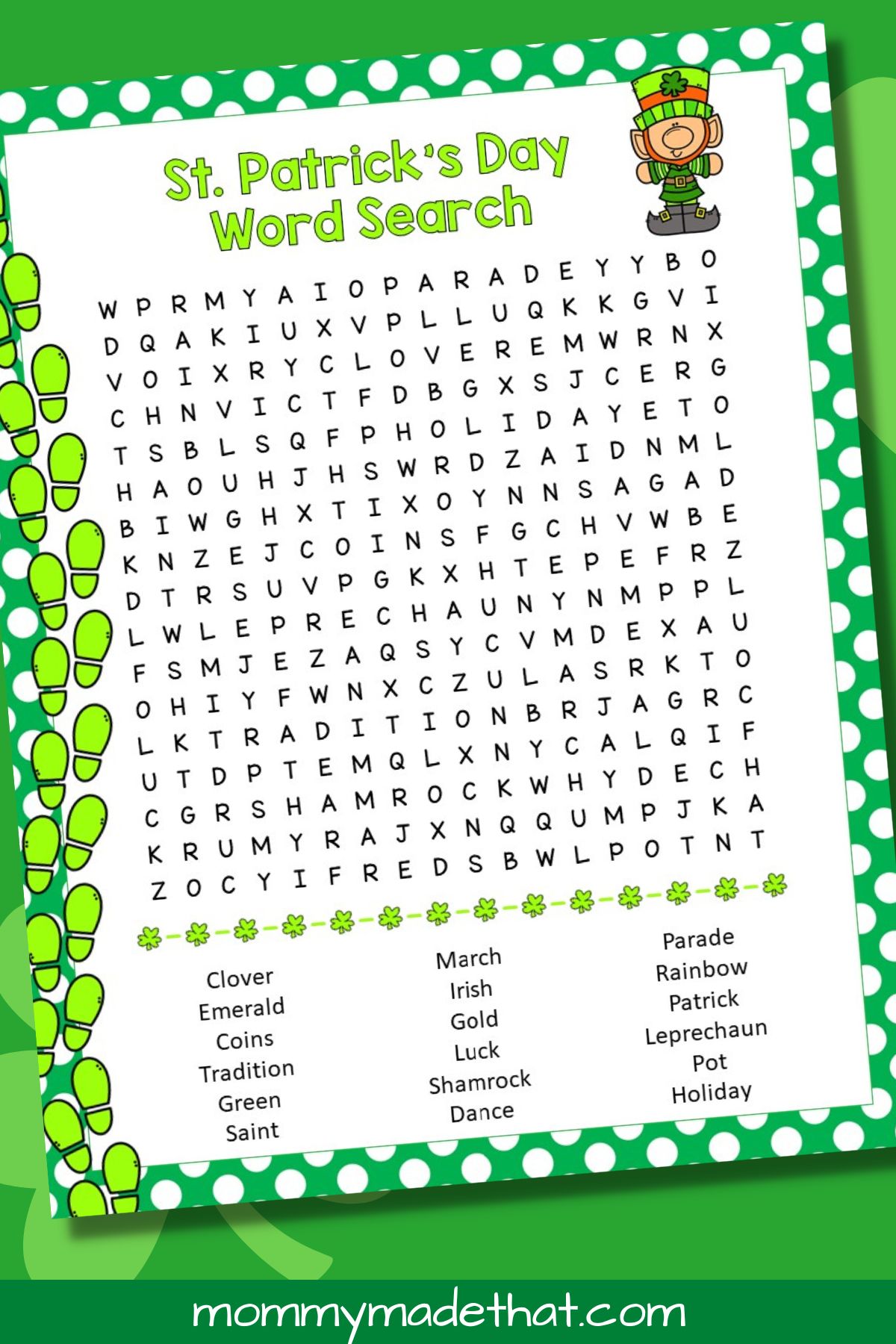 The words included in this word search are all related to the celebration, from shamrocks to rainbows, and require young learners to think critically while they search for them among the letters.
There is no need to worry about checking answers either, we included an answer key so you can easily help find any trickier words!
Grab the St. Patricks Day Word Search
Grab the free printable and answer key by putting your email in the box below.
We'll send them straight to your inbox where you can print them out and give them to the kiddos.
These are for personal or classroom use only. Not for commercial use. Thank you!
We hope you enjoy searching for all those St. Patty's day words!