St. Patricks Day Word Scramble (+Answer Key)
Today we have a free printable St. Patrick's Day word scramble. It's a fun activity for the kiddos that'll also get those noggins turning. Don't worry, we have an answer key too!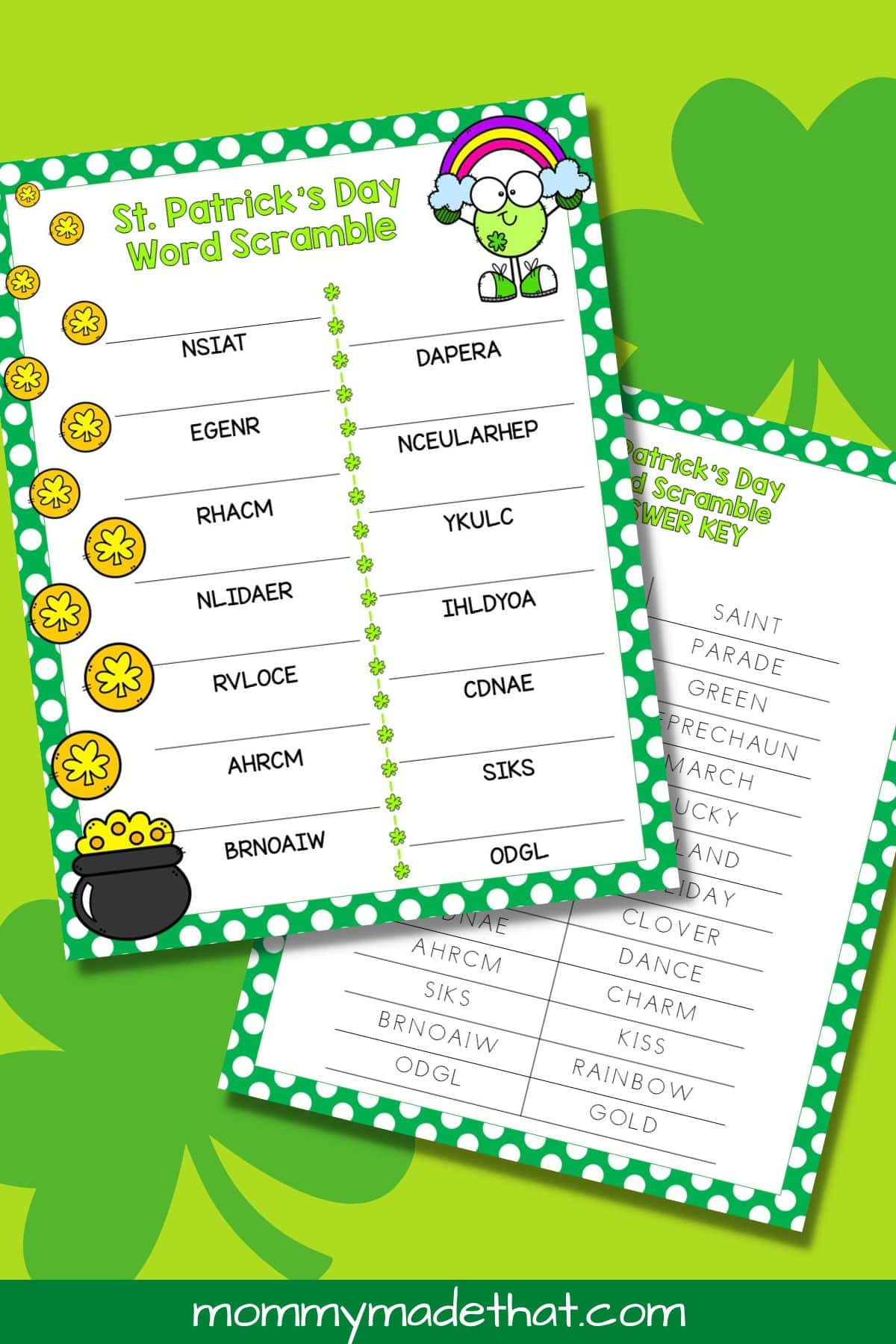 It's that time of year again! St. Patrick's Day is just around the corner and what better way to get into the festive spirit than with a fun printable activity?
We made a free printable word scramble that is sure to keep the kids busy and engaged.
And if you like this St. Patrick's day printable, be sure to check out our St. Patrick's day word search for kids too.
The Word Scramble
The word scramble is great for all ages, but it's especially fun for younger children who are learning new words and developing their language skills.
The puzzle contains 14 scrambled words related to St. Patrick's Day, including some of the more common symbols associated with the holiday, such as leprechaun, Ireland and rainbow.
This is a one-page printable with an answer key included so you can easily check if the answers.
It's a great activity in an educational setting where you can introduce different vocabulary terms related to St. Patrick's Day and have your students try their hand at unscrambling them correctly.
Grab the Printable Activity
To grab the free printable word scramble, put your email in the box below.
We'll send it straight to your inbox.
This is for personal or classroom use only, please. Not for commercial use. Thank you!
This free printable St. Patrick's Day word scramble is perfect for both parents and teachers looking for an engaging activity to keep their kids entertained while also helping them learn something new about the holiday!
Plus, with an answer key included, it makes it easy for you to check whether your little ones got the right answer without having to do all the work yourself!