Addition Charts (Free Printable Tables)
Need some free printable fun addition charts? These charts are perfect for hanging up in the classroom or using as math worksheets.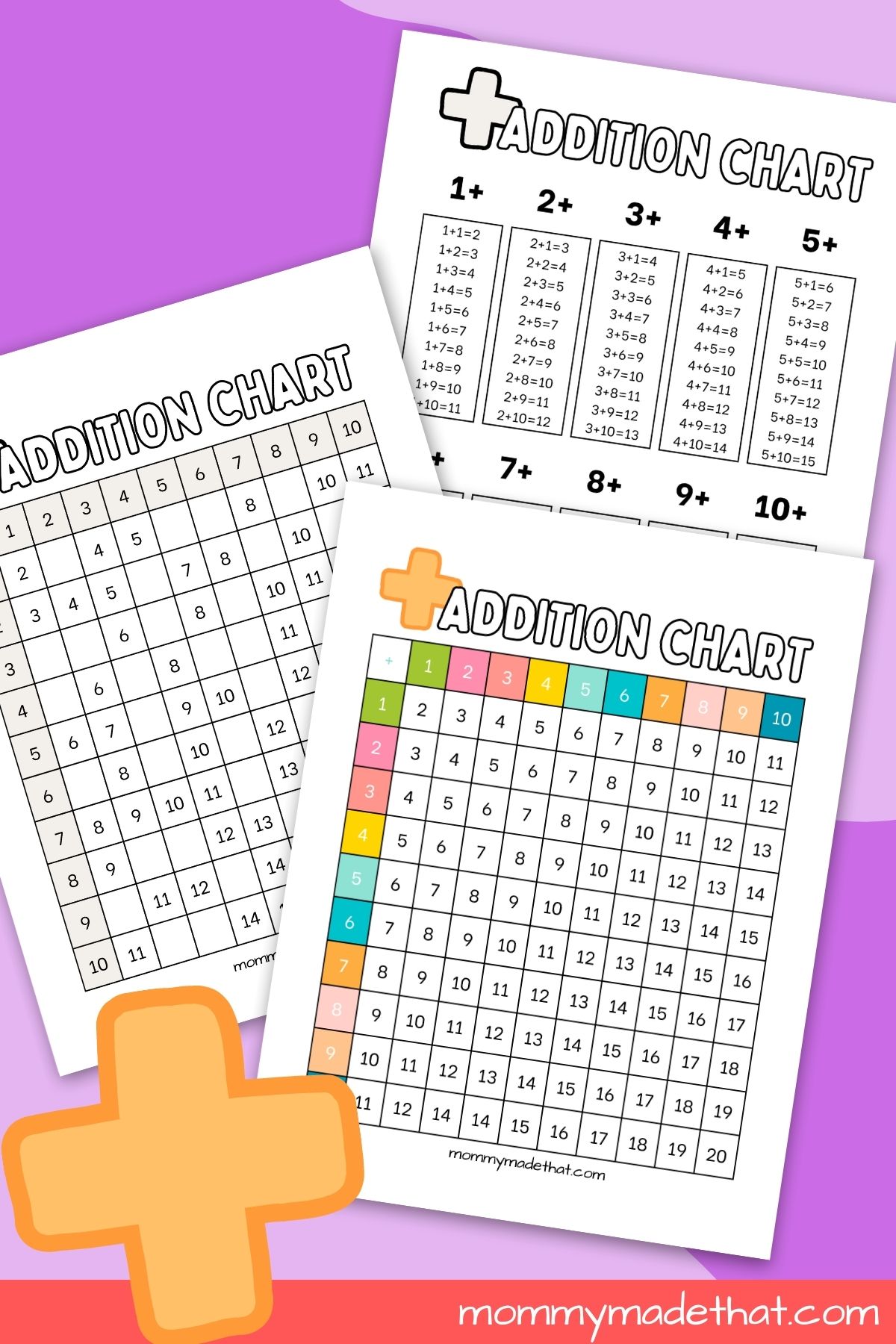 Looking for a fun and engaging way to help your kids master addition skills? Look no further!
Our brand new addition charts are here to make learning math fun and easy. These free printable charts have been designed to help children learn addition facts in an exciting and visually appealing way.
They come in a variety of colors and designs to suit every taste, making them perfect for use in the classroom, at home or even for on-the-go learning.
Whether you're looking to help your kids catch up on math, or help them stay ahead of the curve, our addition charts are the perfect tool to add to your toolkit. So let's get adding and counting!
The Addition Charts
Our first addition chart features a full page of all the addition equations. We have it in two versions. A fun colorful version which is great for hanging up in the classroom or for using to introduce math while homeschooling.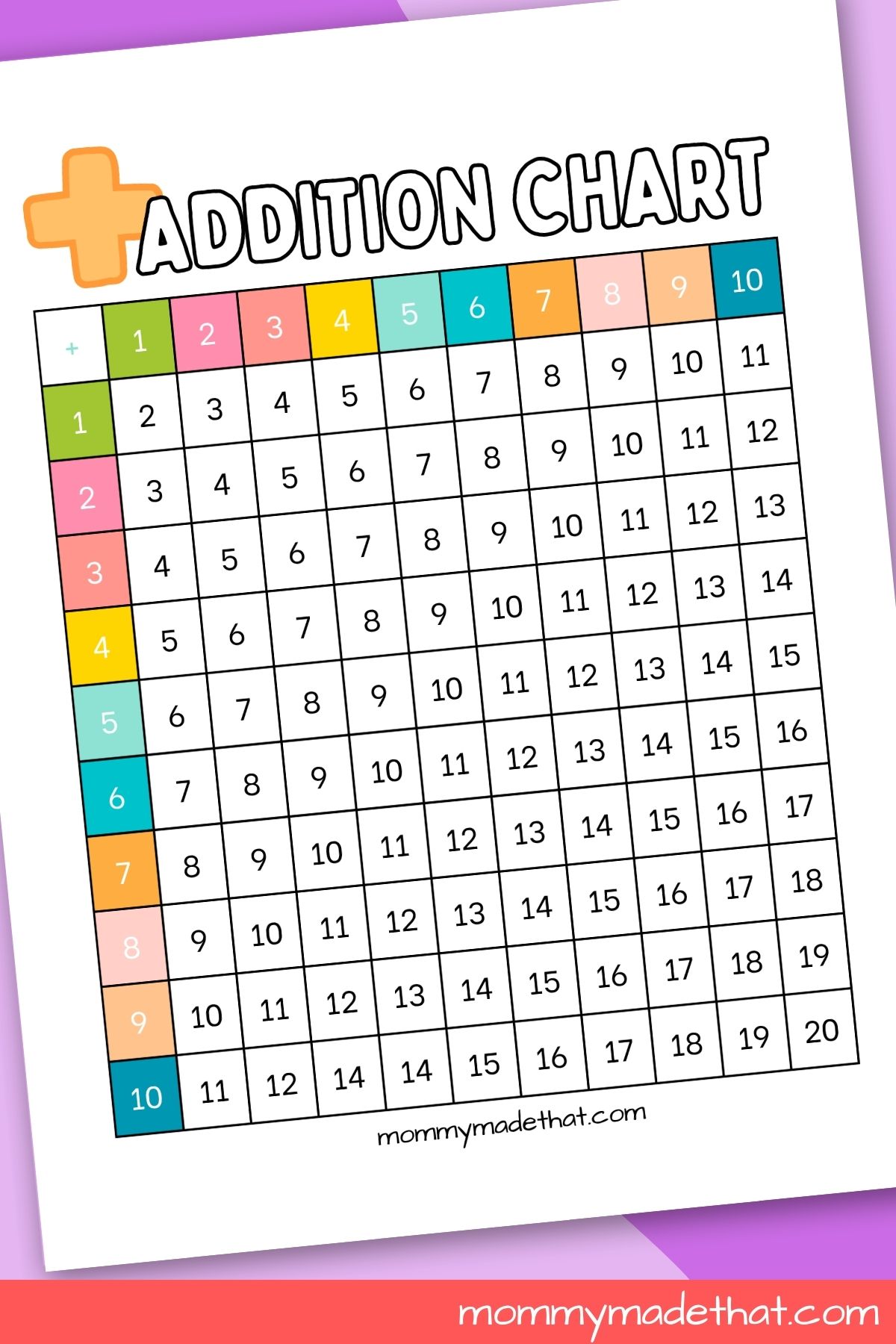 And a printer friendly black and white version the kids can color and customize themselves.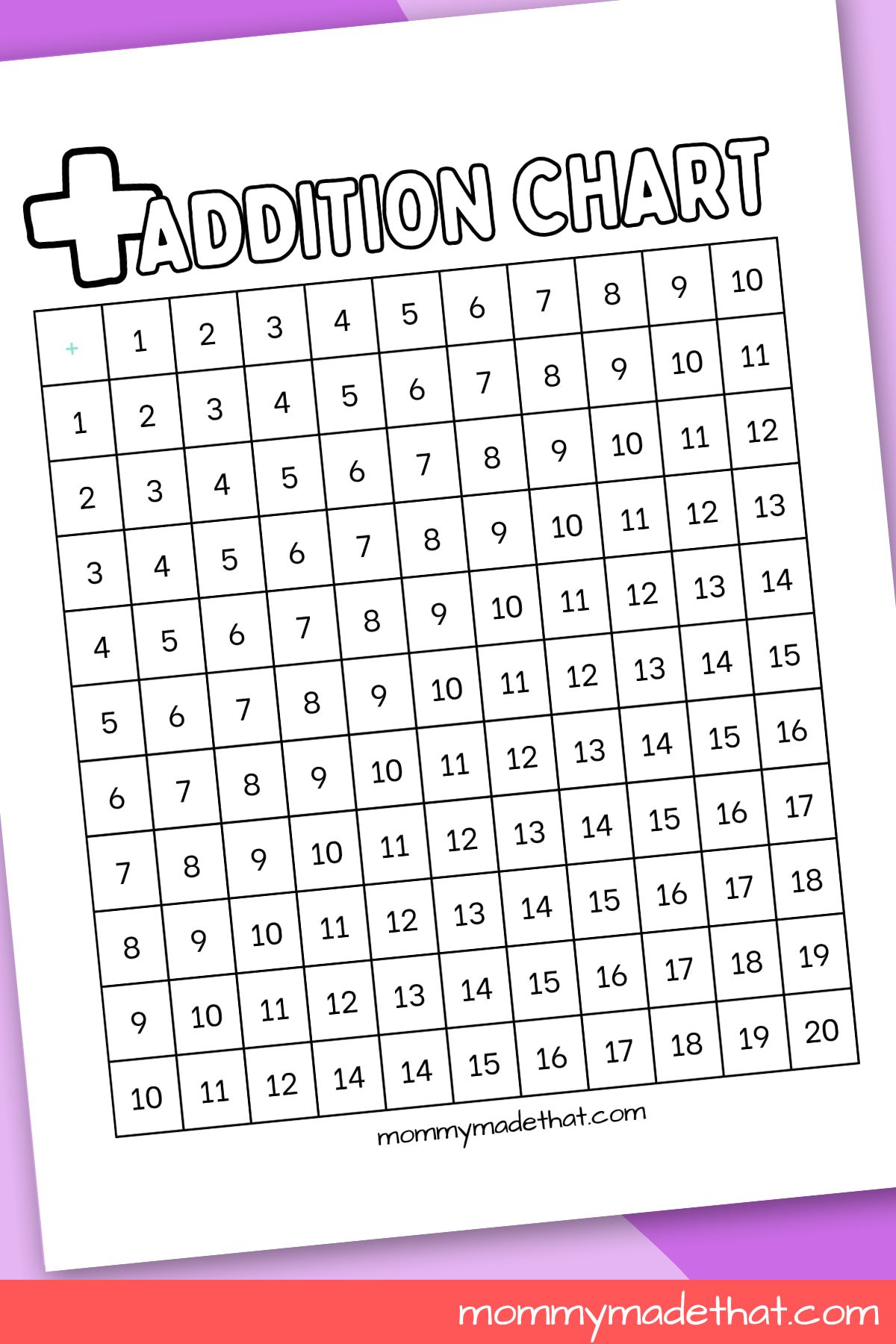 Then we have a fun addition chart worksheet. The numbers are only partially filled and kids can fill in the rest. Again we have a colorful version and a black and white version.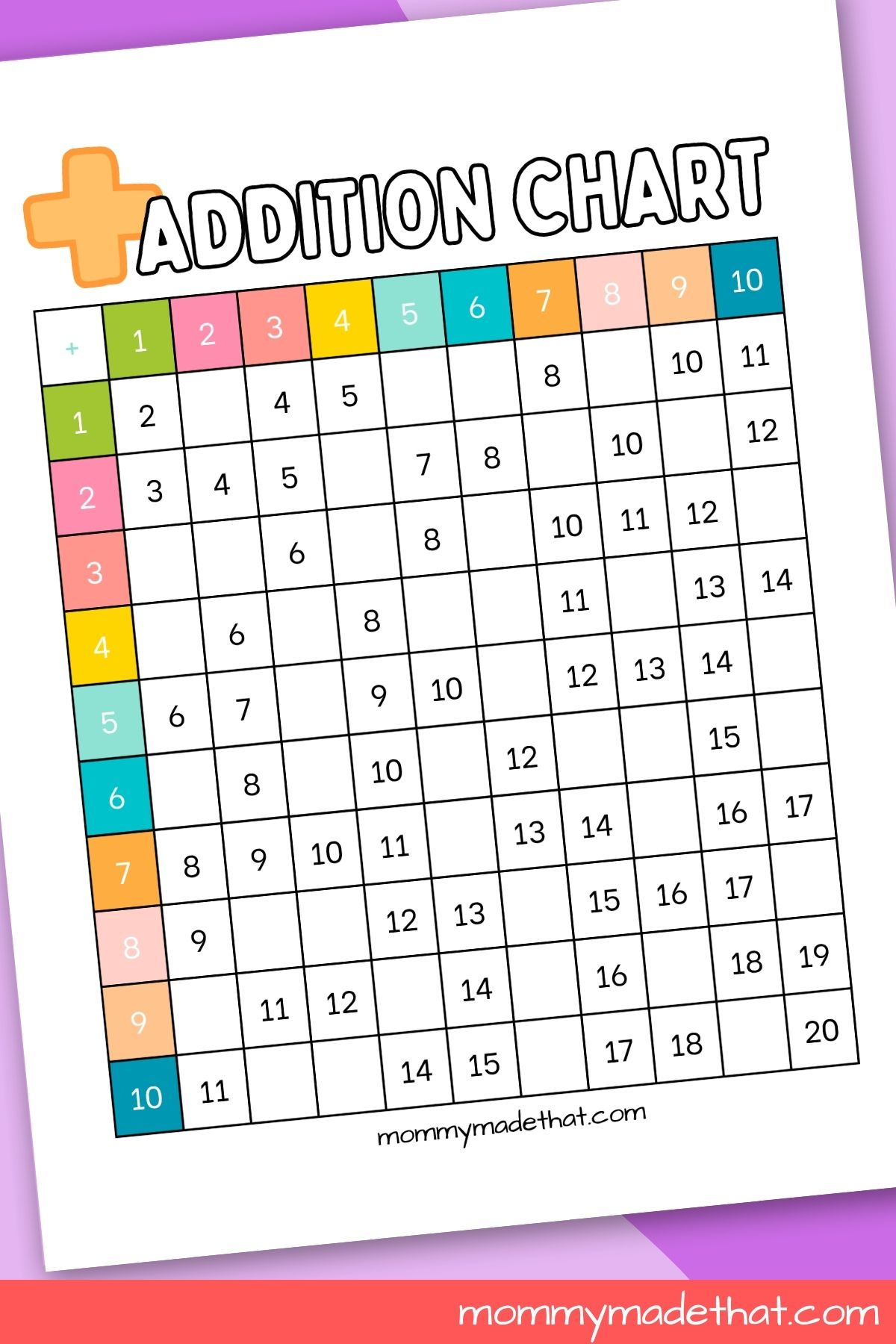 These makes a great addition worksheet that lets kids solve math problems, that doesn't feel like math equations.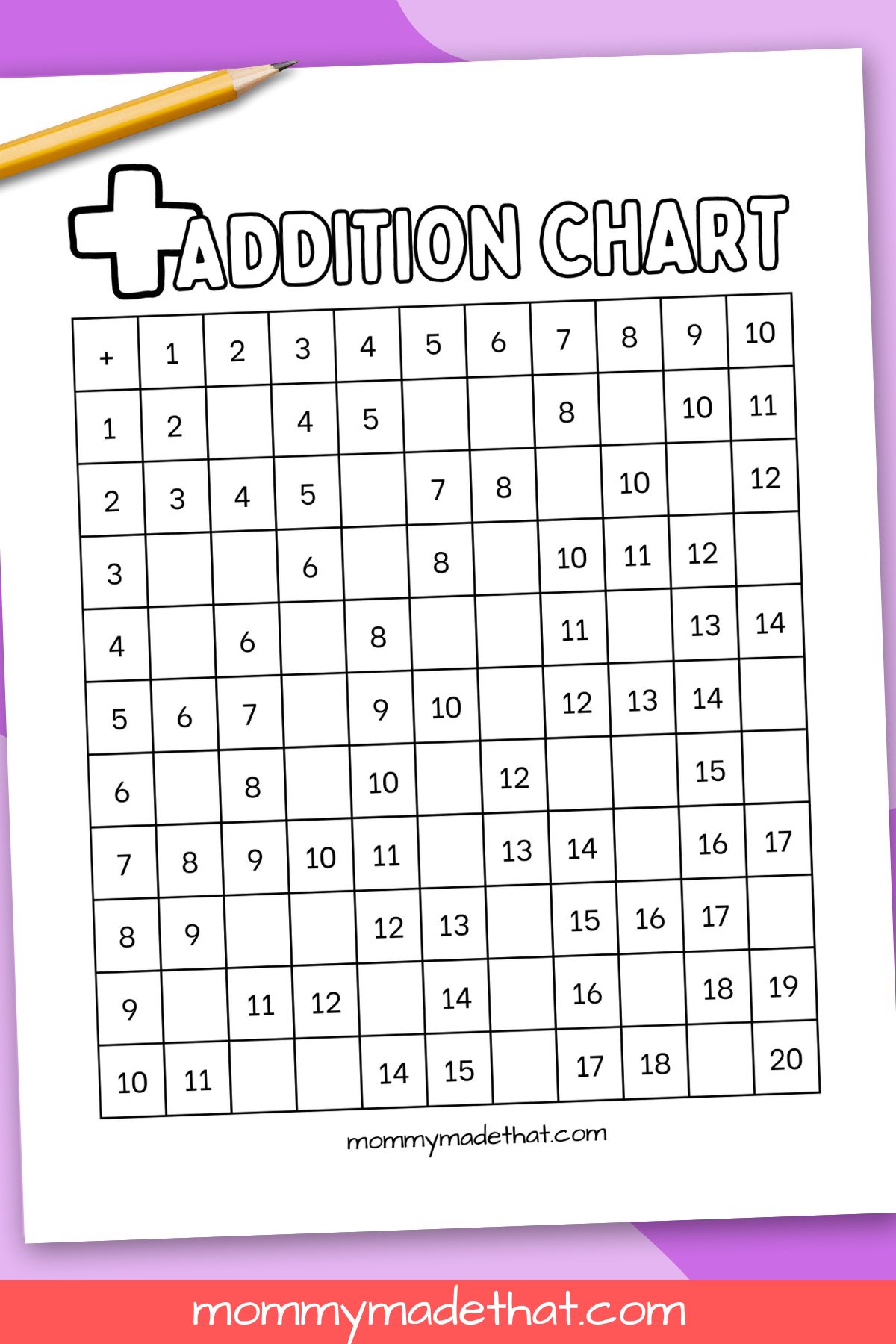 Our las free printable addition chart is a blank addition chart. Theis blank table only has the columns on the edges filled. The kids can write in all of the numbers.
And it comes in both a colorful version and a black and white version.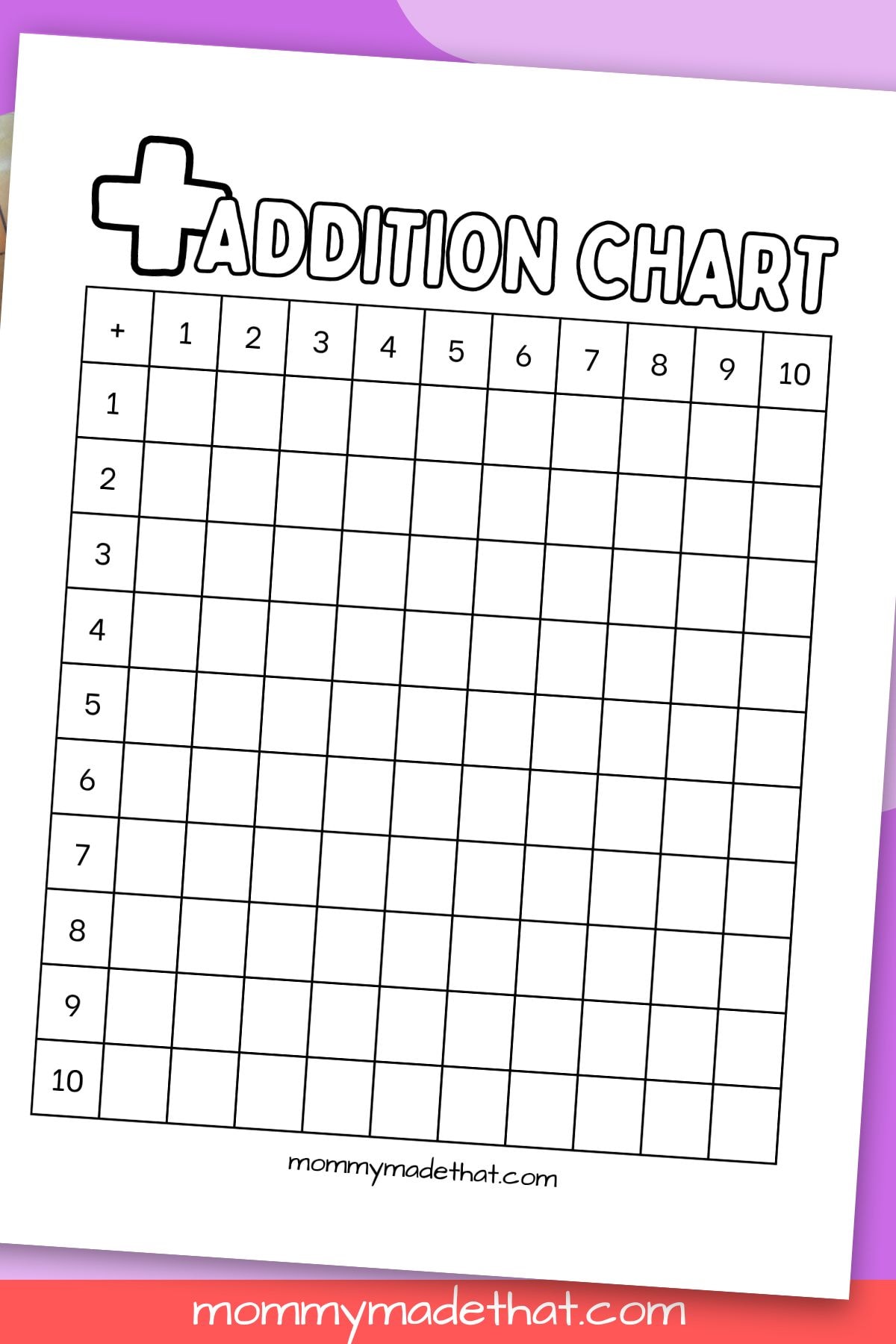 We've also got this addition table chart. It shows all of the addition equations for the lower numbers on one page.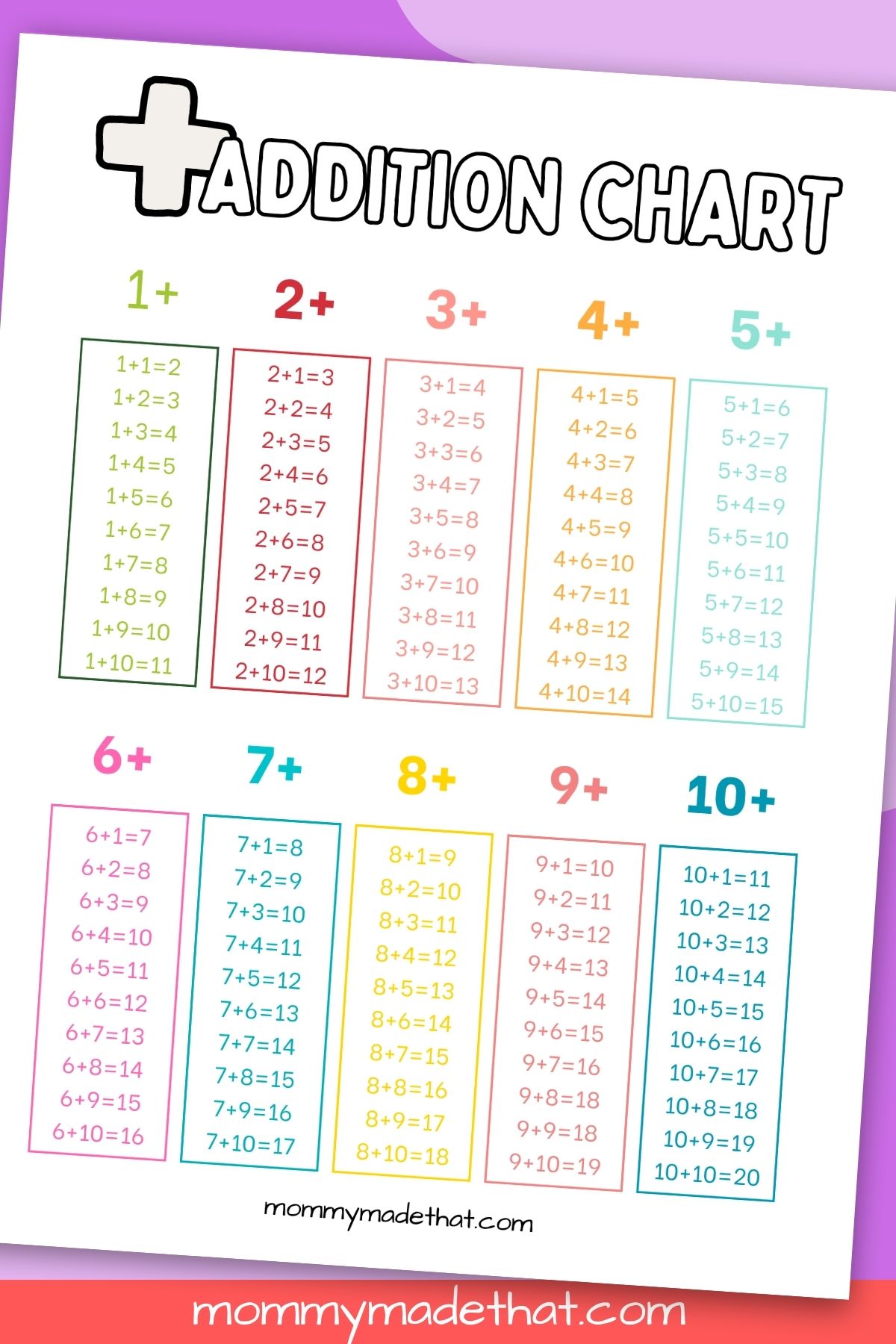 You can grab it in the bright colorful version or the printer friendly version.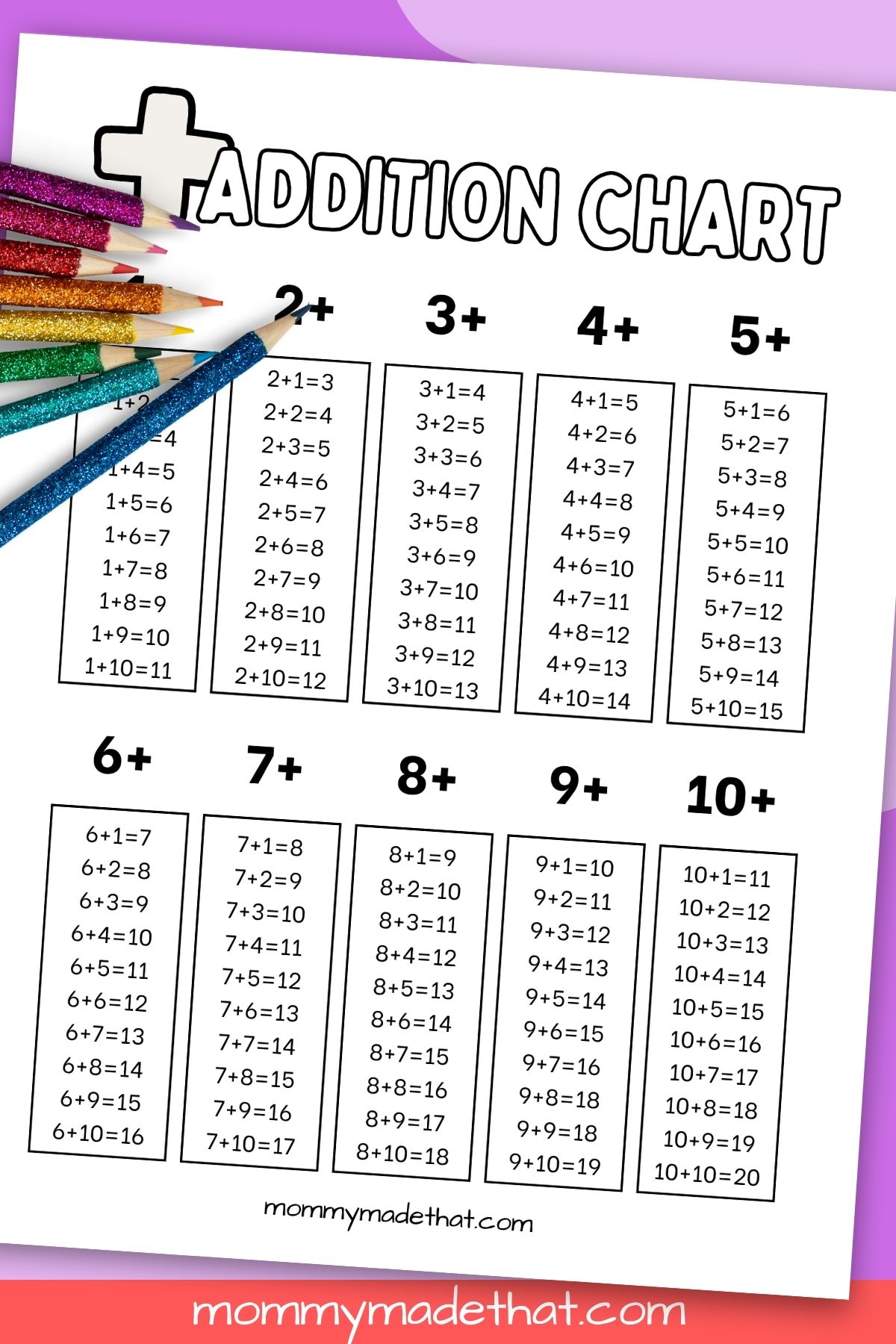 We also created this addition table chart that has blank answers. So the kids can fill in the correct answer in each table.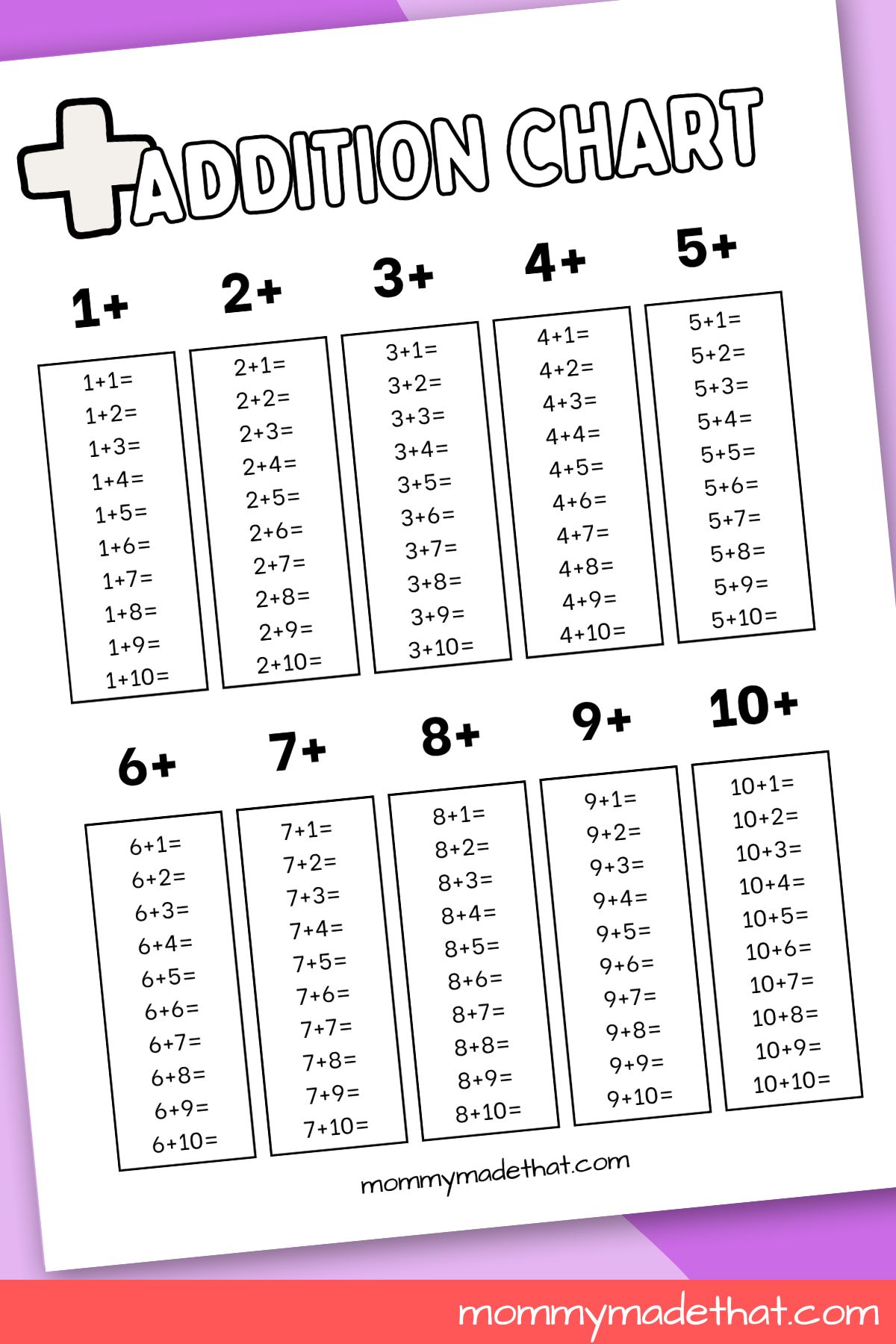 Grab the Free Printable Addition Charts
To grab the free addition charts, put your email in the box below. We'll send the printables straight to your inbox, completely free.
These are for personal or classroom use only please. Not for commercial use. Thank you!
Printing Tips
The addition charts all come in one PDF file. When you download the file, simply find the page you want to print. Go to your printer settings and click on the area that says "pages" and type in the pages you want to print. This will save you time, paper and ink.
If you want these sheets to last longer, laminate them or slip them into a page protector and let the kids use an expo pen on them so they can practice as much as they like.