Today we've got a big collection of free printable letter A worksheets! These worksheets are perfect for helping your child learn and recognize the letter A through various exercises such as coloring, tracing, and matching.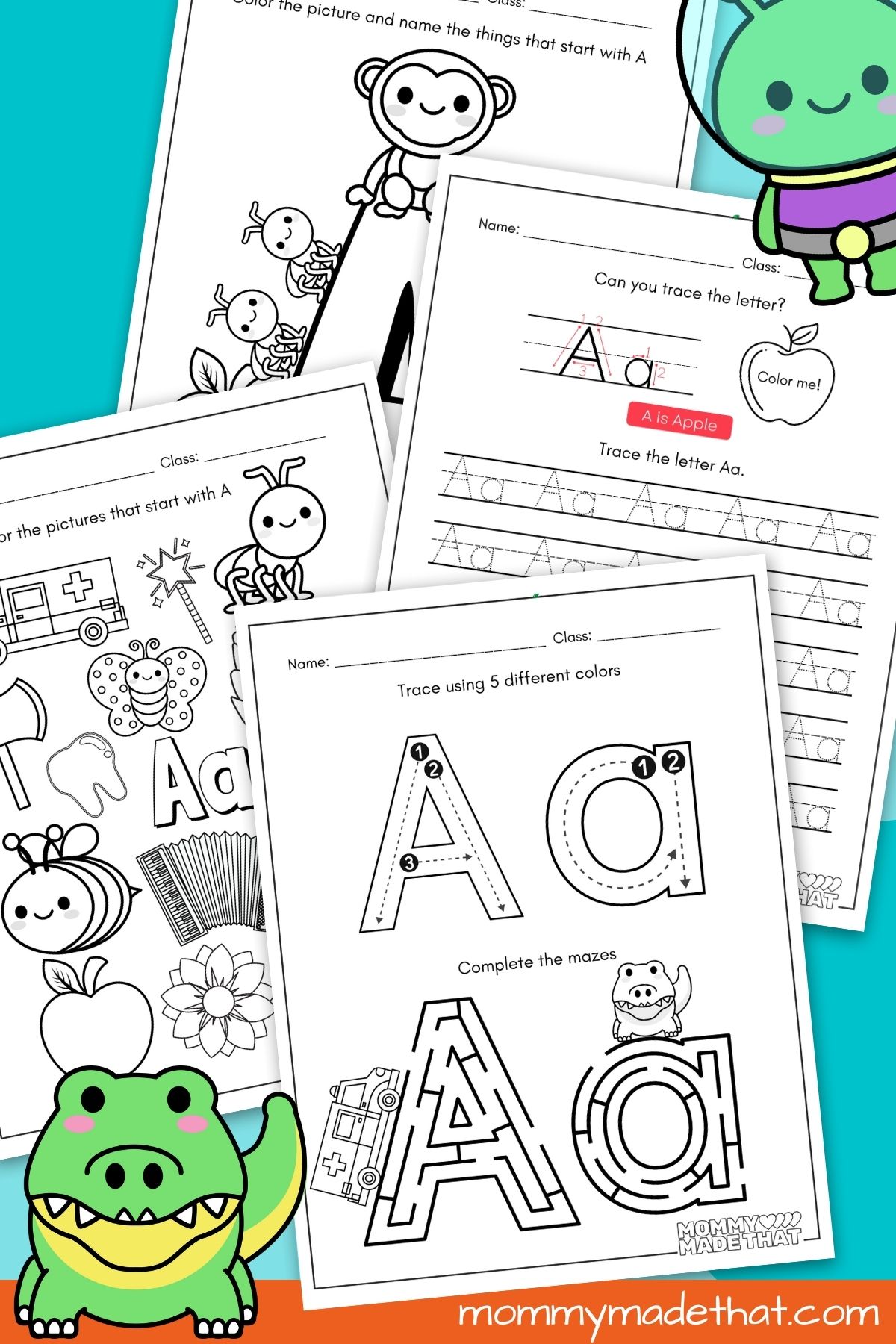 Our letter A worksheets are perfect for preschoolers and kindergartners! These fun and engaging worksheets are perfect for children who are just starting to learn the alphabet.
With a variety of activities such as tracing, coloring, matching, and more, these worksheets will help your child recognize and write the letter A with ease.
From apples to alligators, each worksheet features adorable illustrations to keep your child interested and excited about learning.
So why wait? Grab these worksheets today and help your child develop their reading and writing skills!
Be sure to pair it with other fun learning activities like learning A words for kids.
These pair perfectly with our letter A coloring pages. If you are looking for more letter A printables, be sure to check out our letter A tracing worksheets.
And for even more fun try sprinkling in some letter A crafts like our A is for Ant craft printable and our A is for Anaconda craft.
The Letter A Worksheets
We've got lots of different types of alphabet worksheets in our collection.
There are 23 pages perfect for helping kids with letter recognition of both uppercase letter A and the lowercase versions.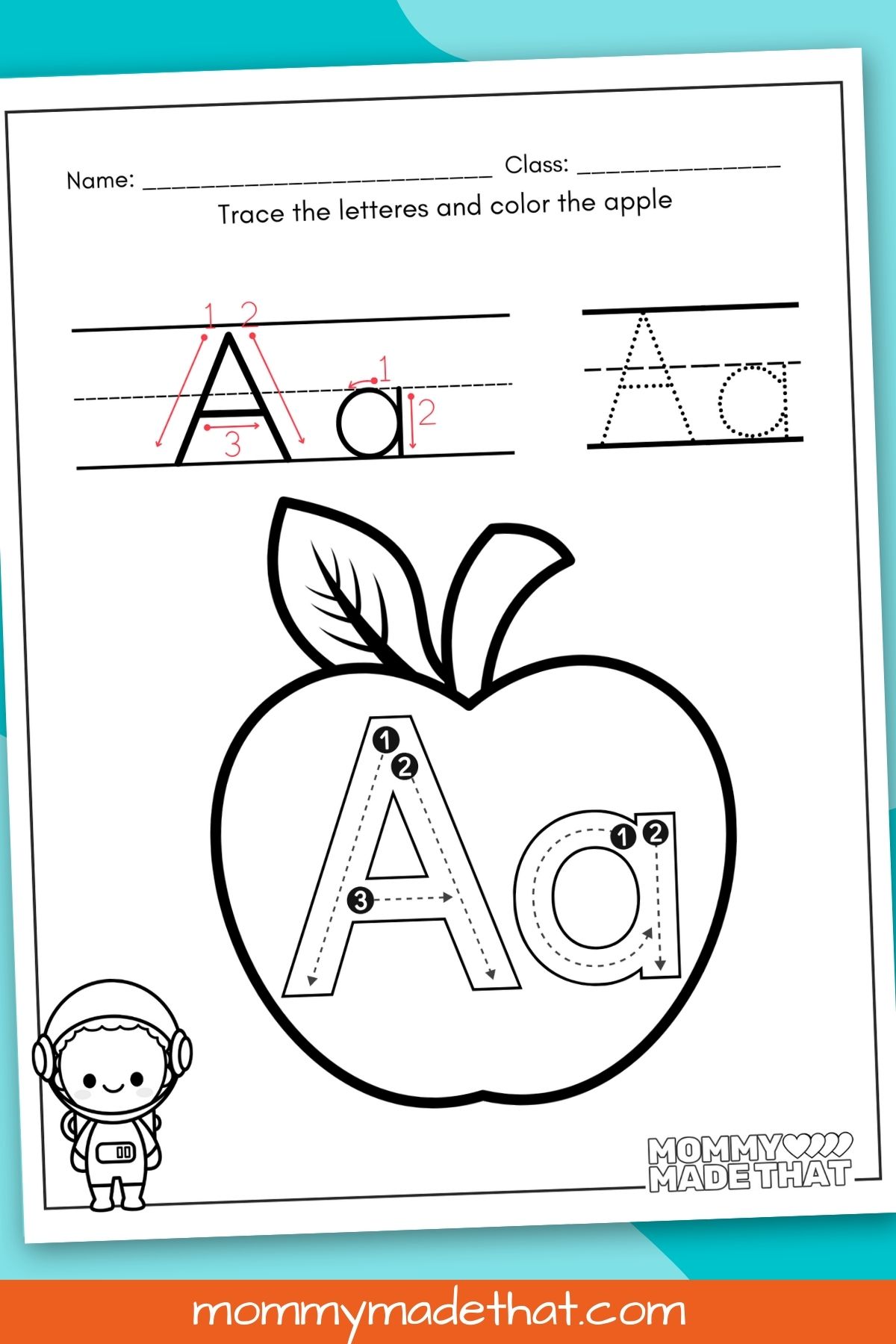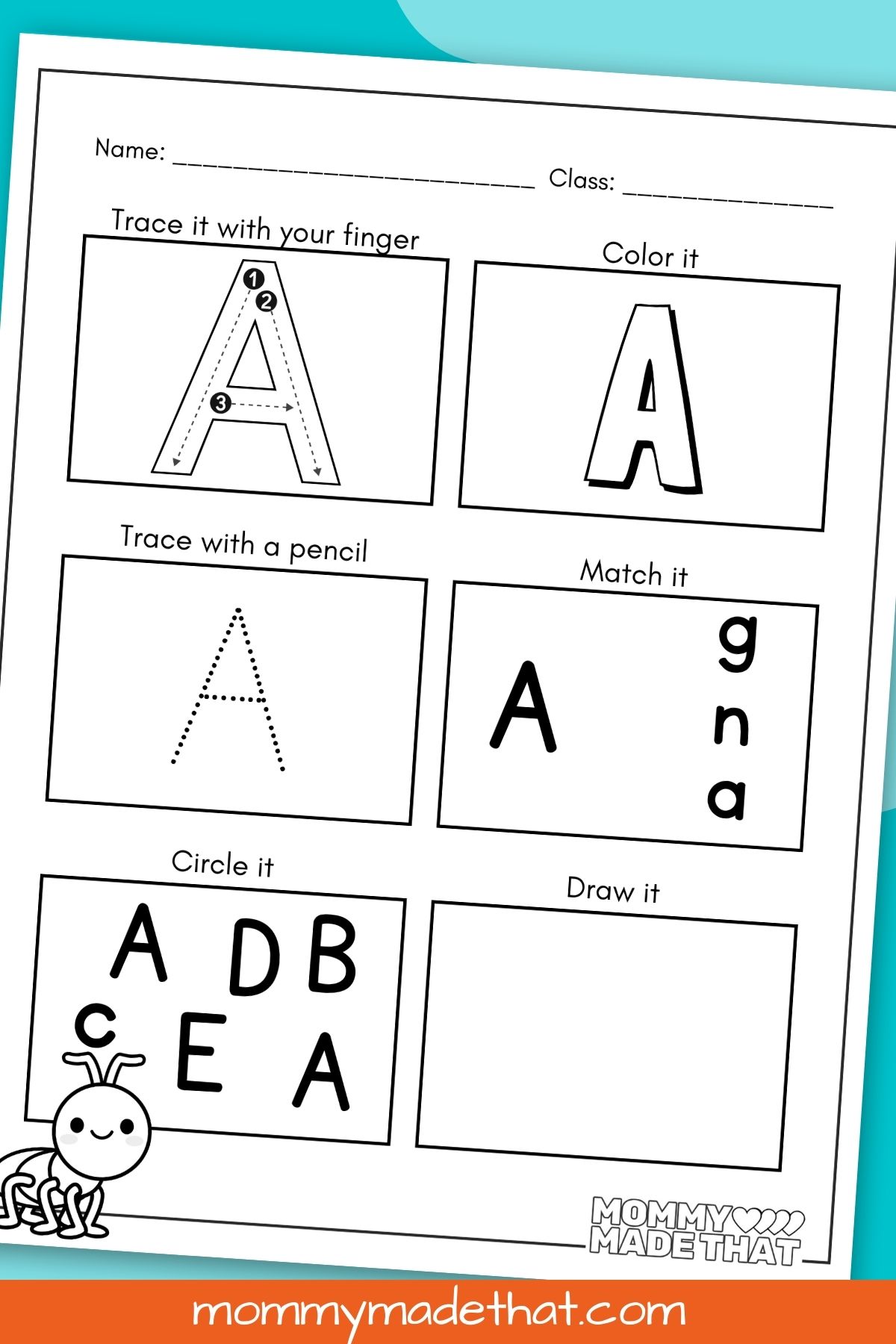 Our first two worksheets demonstrate the proper way to write both uppercase and lowercase versions of the letter A.
They're quick and simple but perfect for younger kids like preschoolers and kindergartners.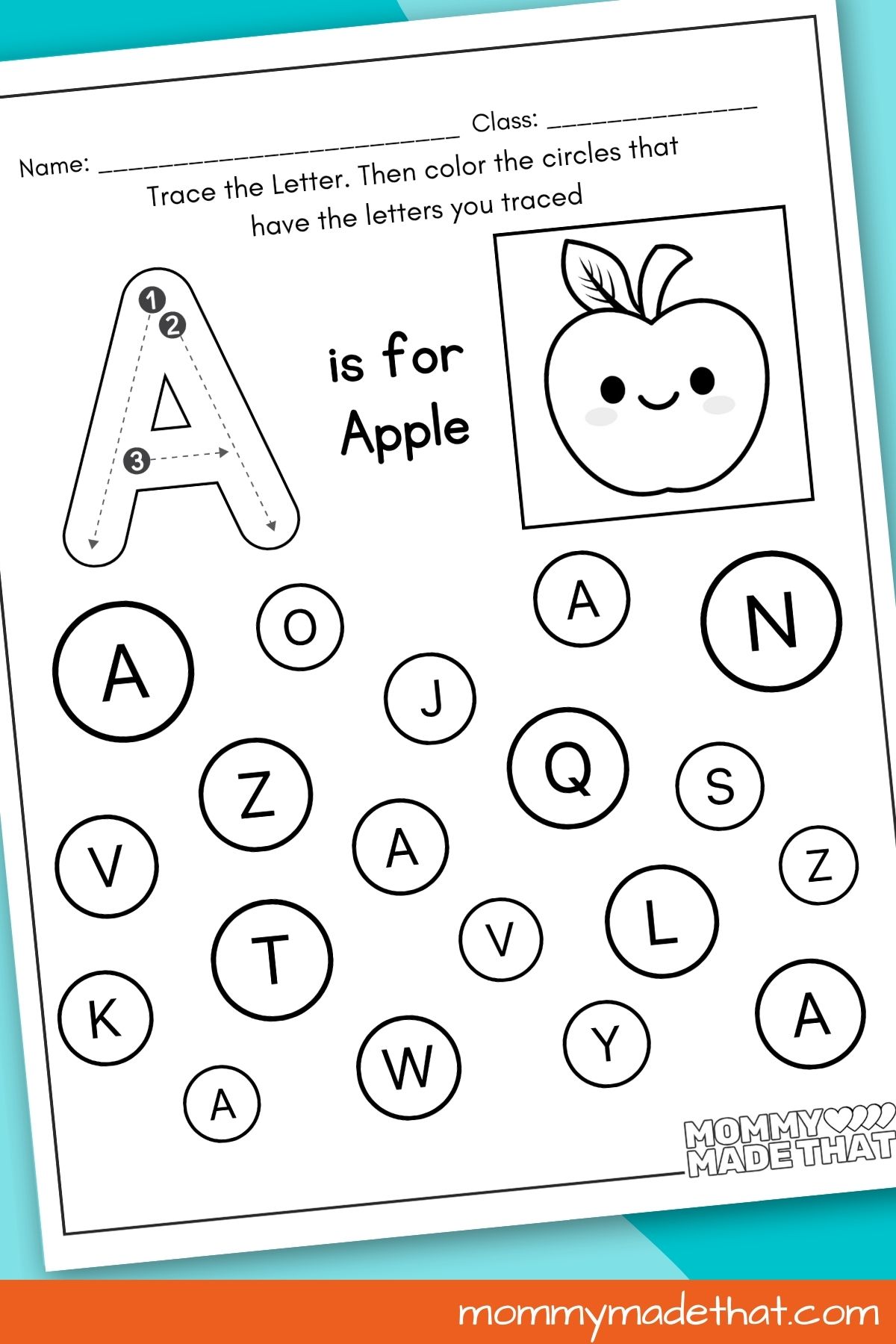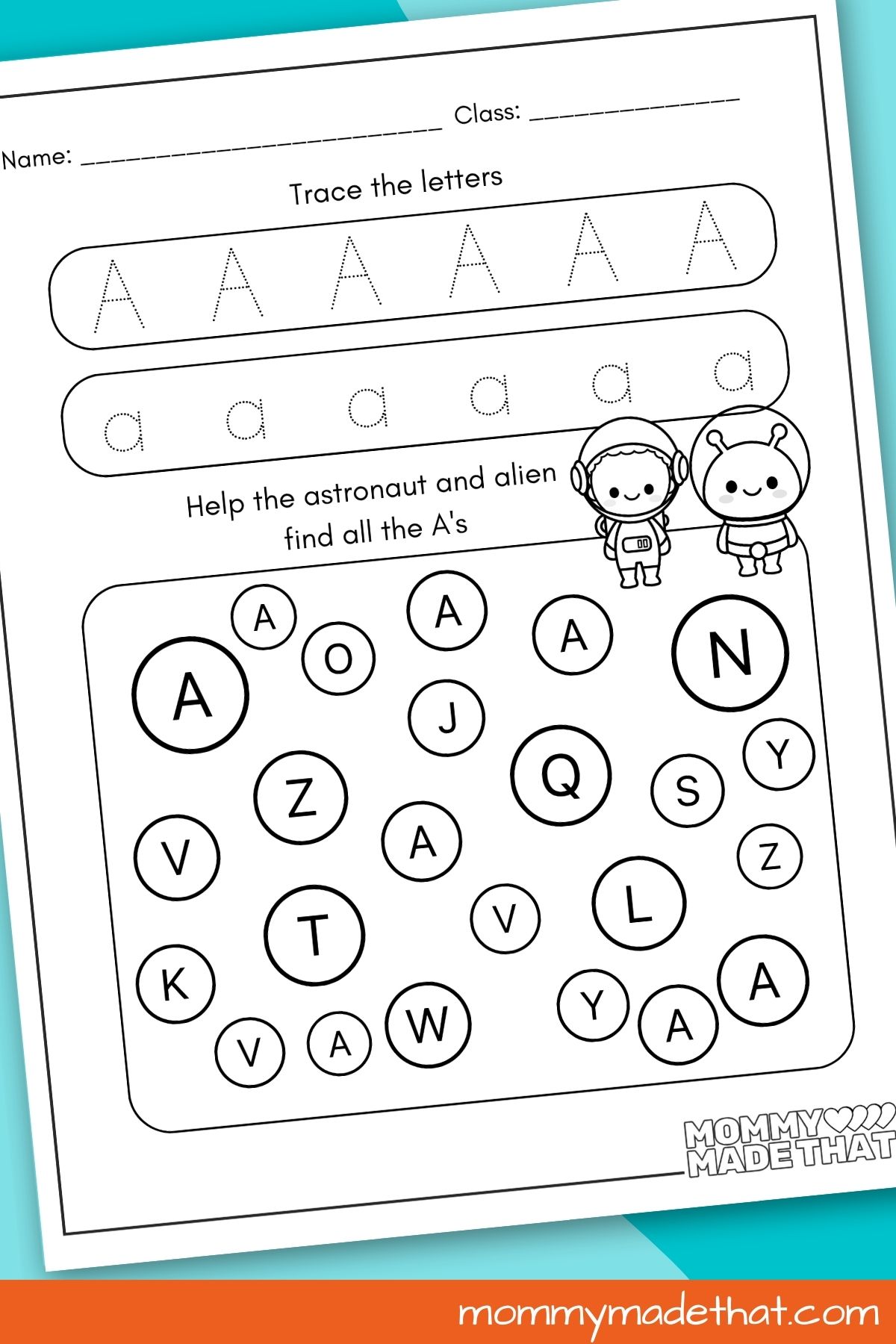 These are great for pre k and younger kids.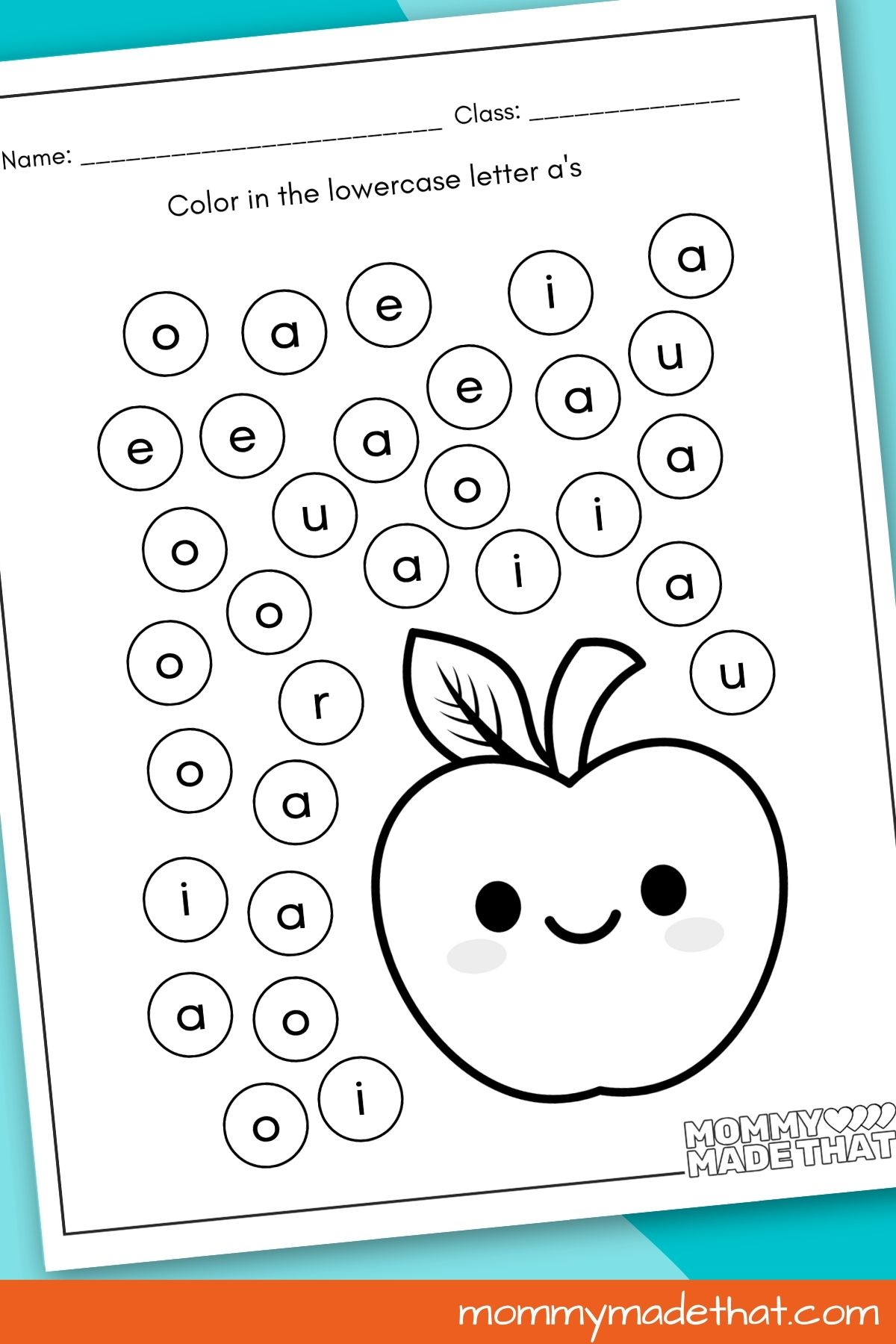 We included letter recognition worksheets where kids have to find the letters and color in the circles.
Some with a mixture of both the capital letter and lowercase A's and sheets that feature one or the other for kids who are focusing on learning one at a time.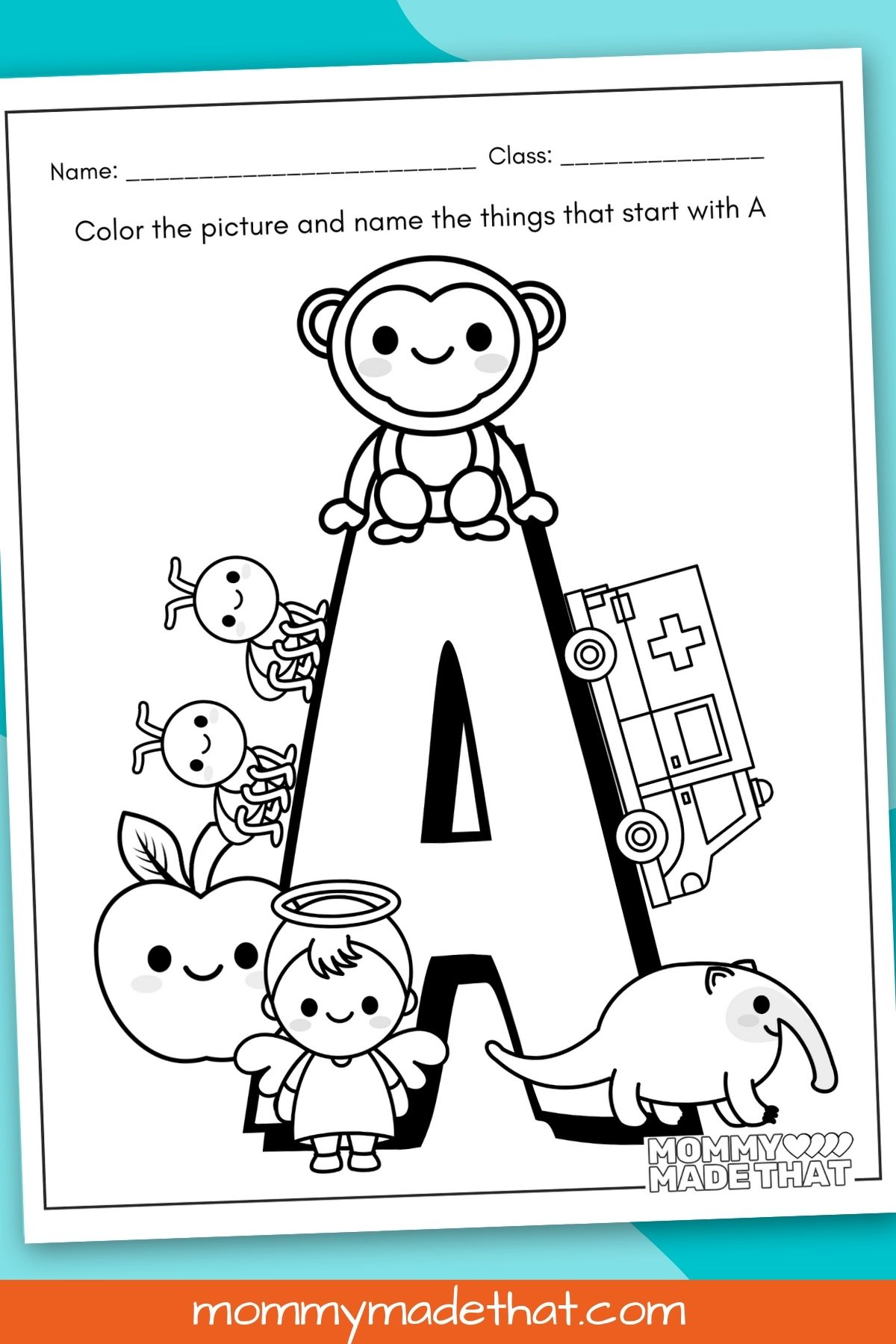 We also have fun worksheets to help keep their attention while practicing, including a couple of letter a coloring worksheets, one that can be cut out and turned into a puzzle to put together.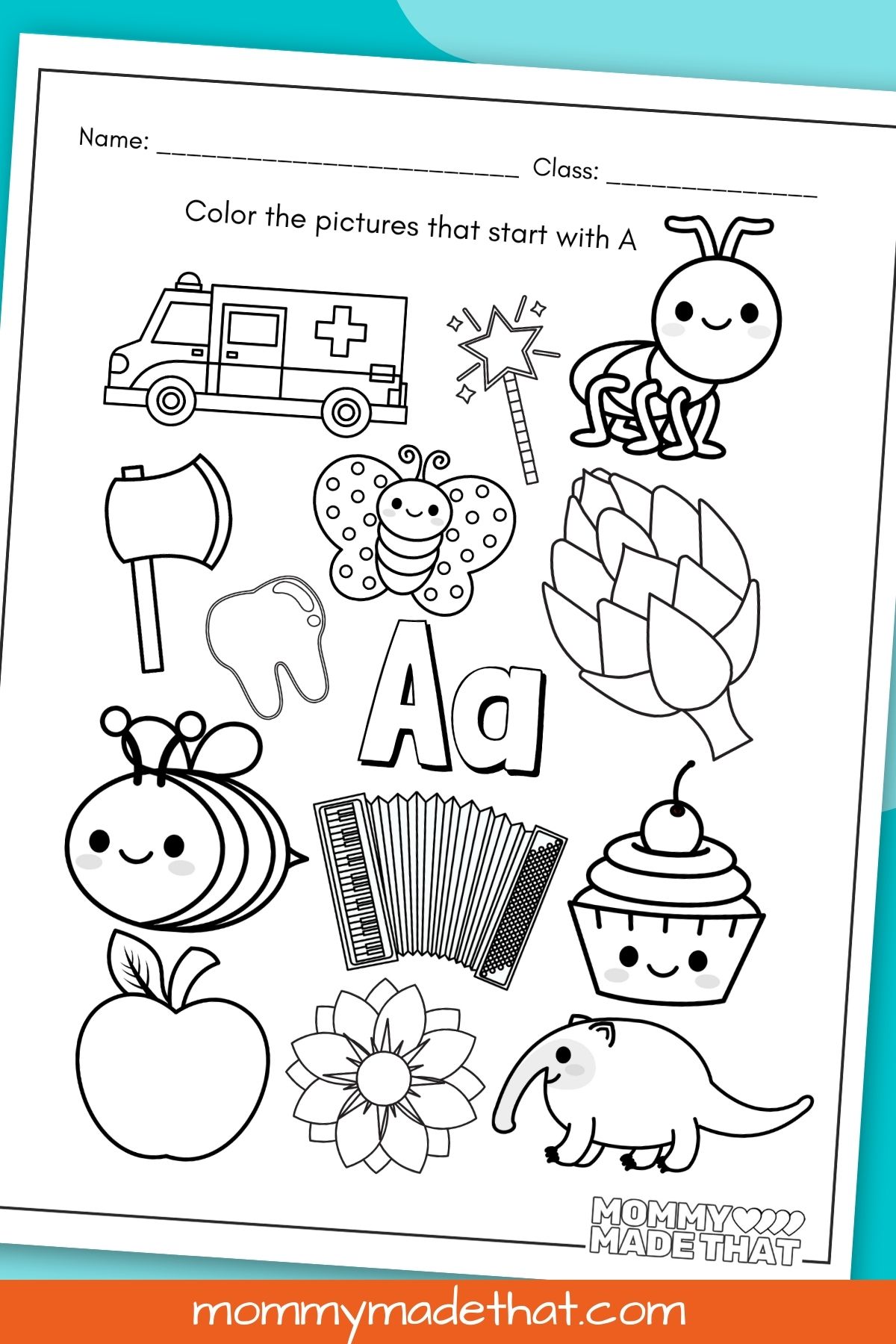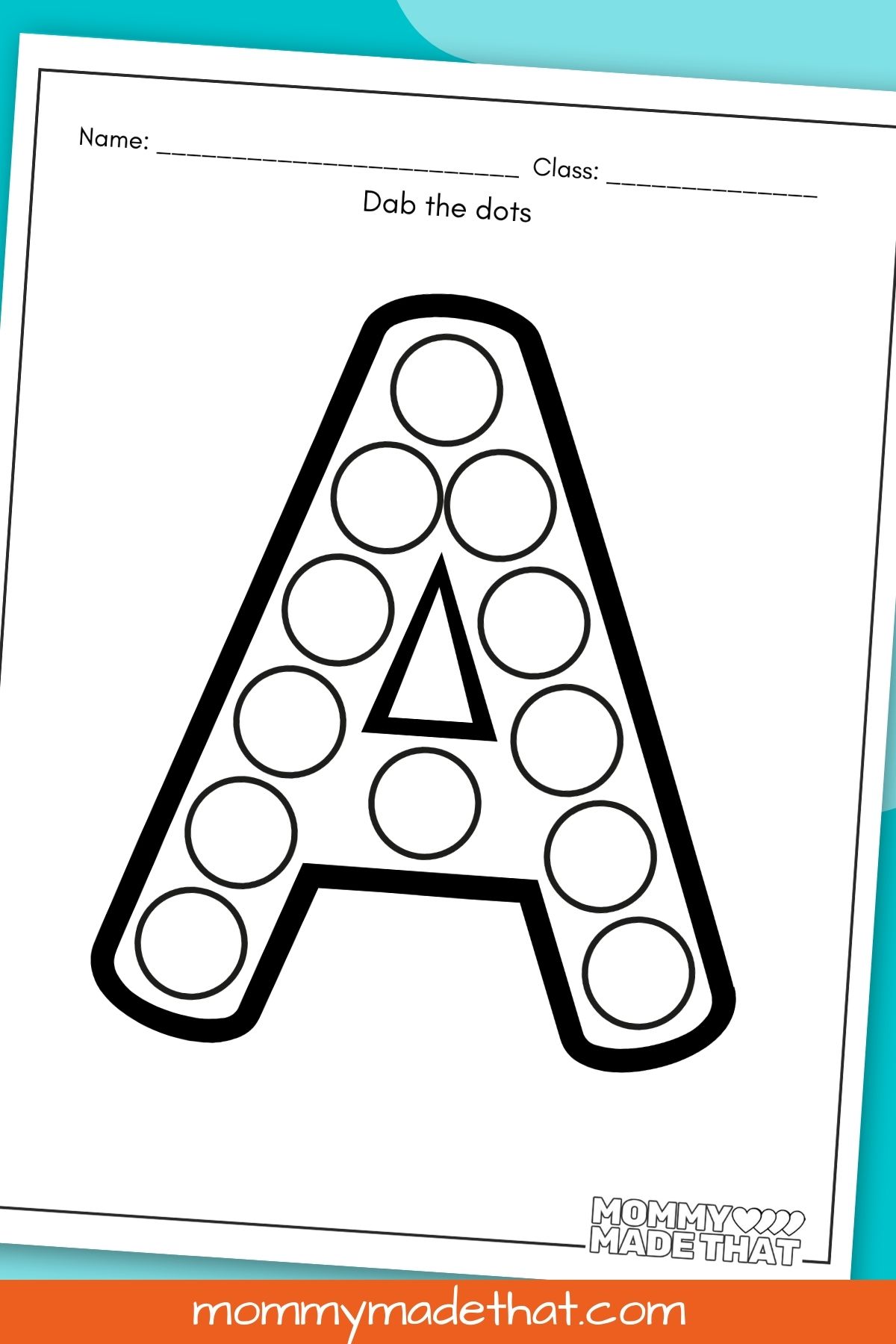 And ones where kids get to color in the images that start with the letter A and one where they can form the letter with their daubers.
Afterall, teaching students their letters is so much easier when they're having fun learning.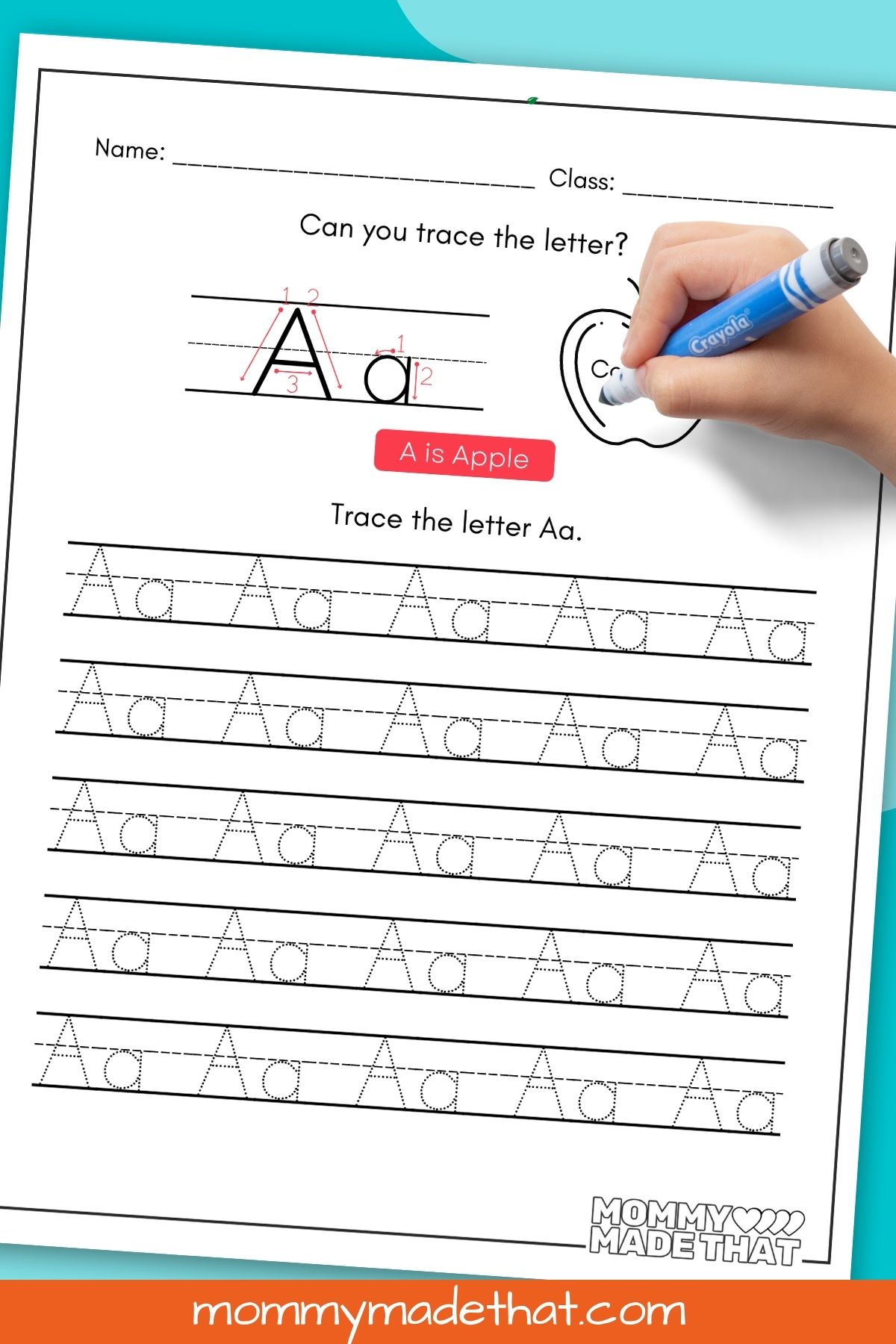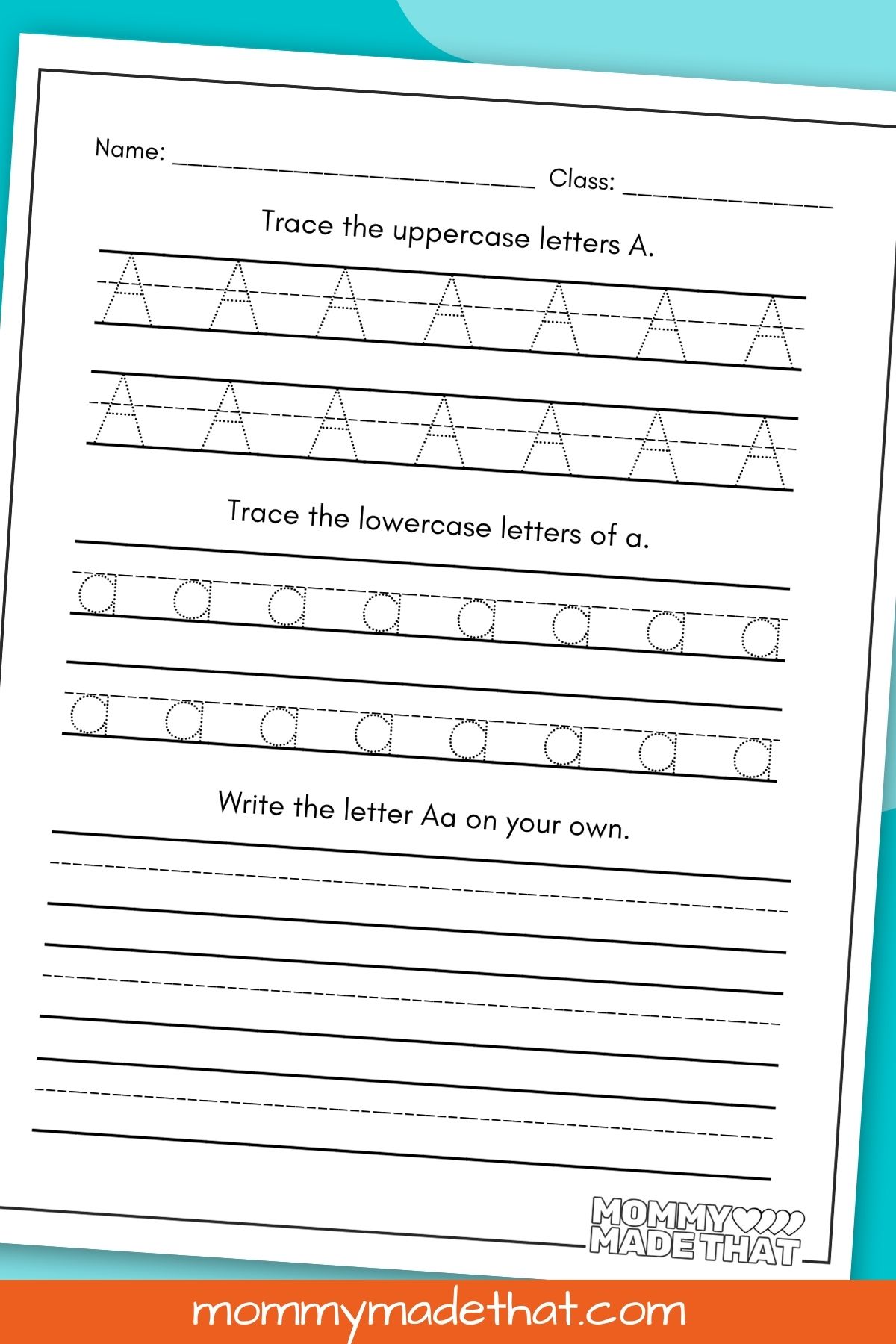 And of course we also have these tracing worksheets and writing practice worksheets.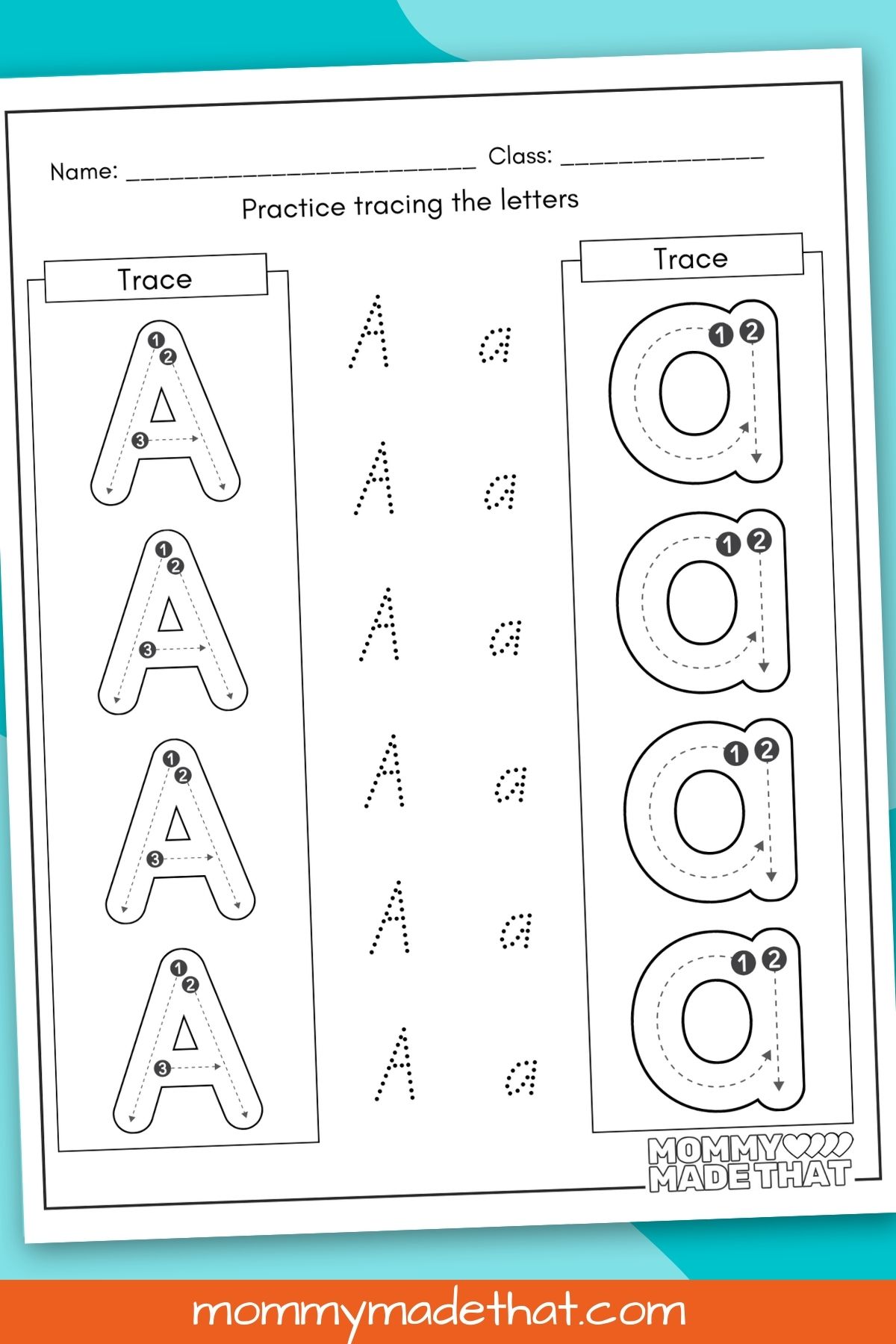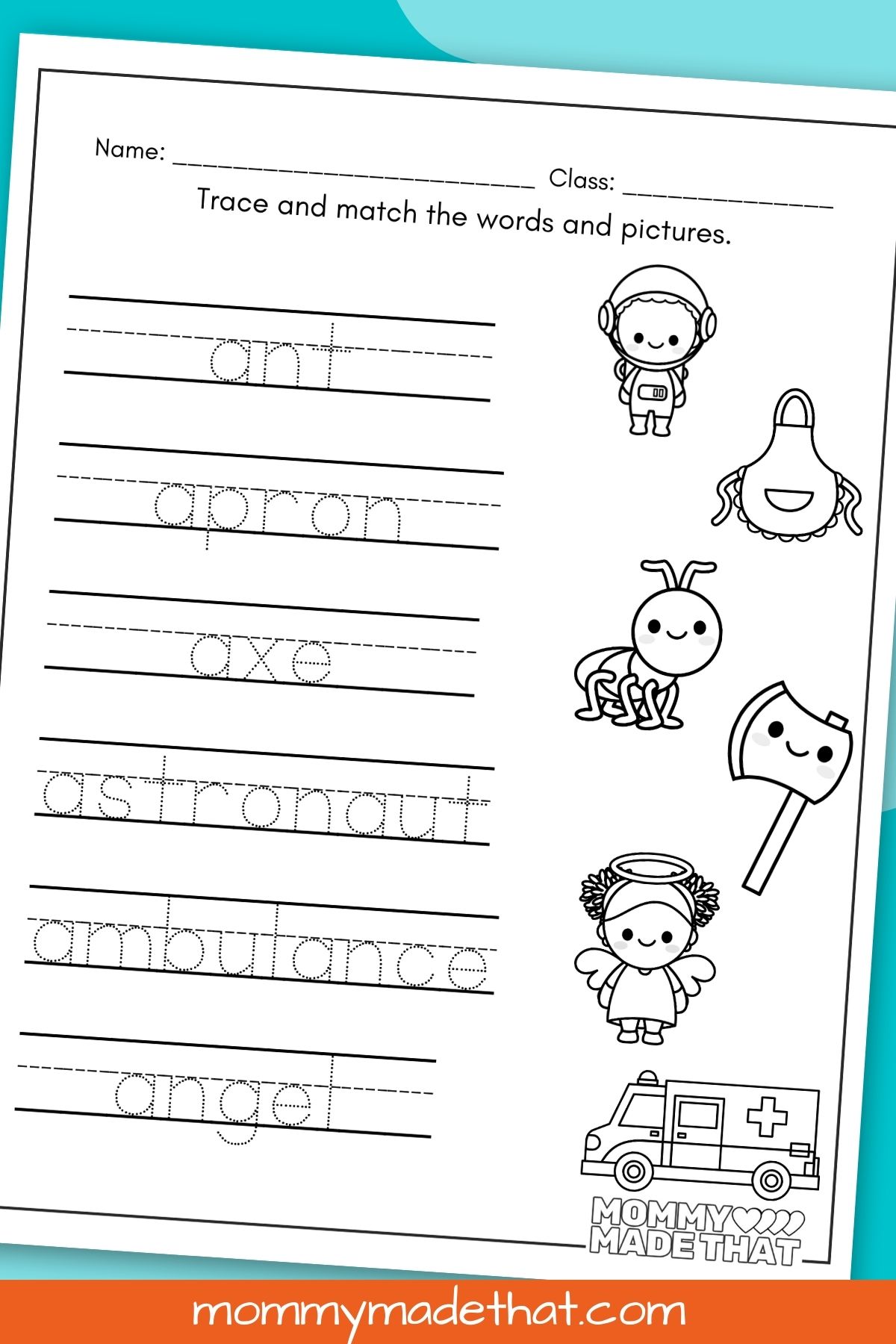 There are also free worksheets that let the kids practice writing out the letter A along with some of the other letters, and matching images with words to help reading association.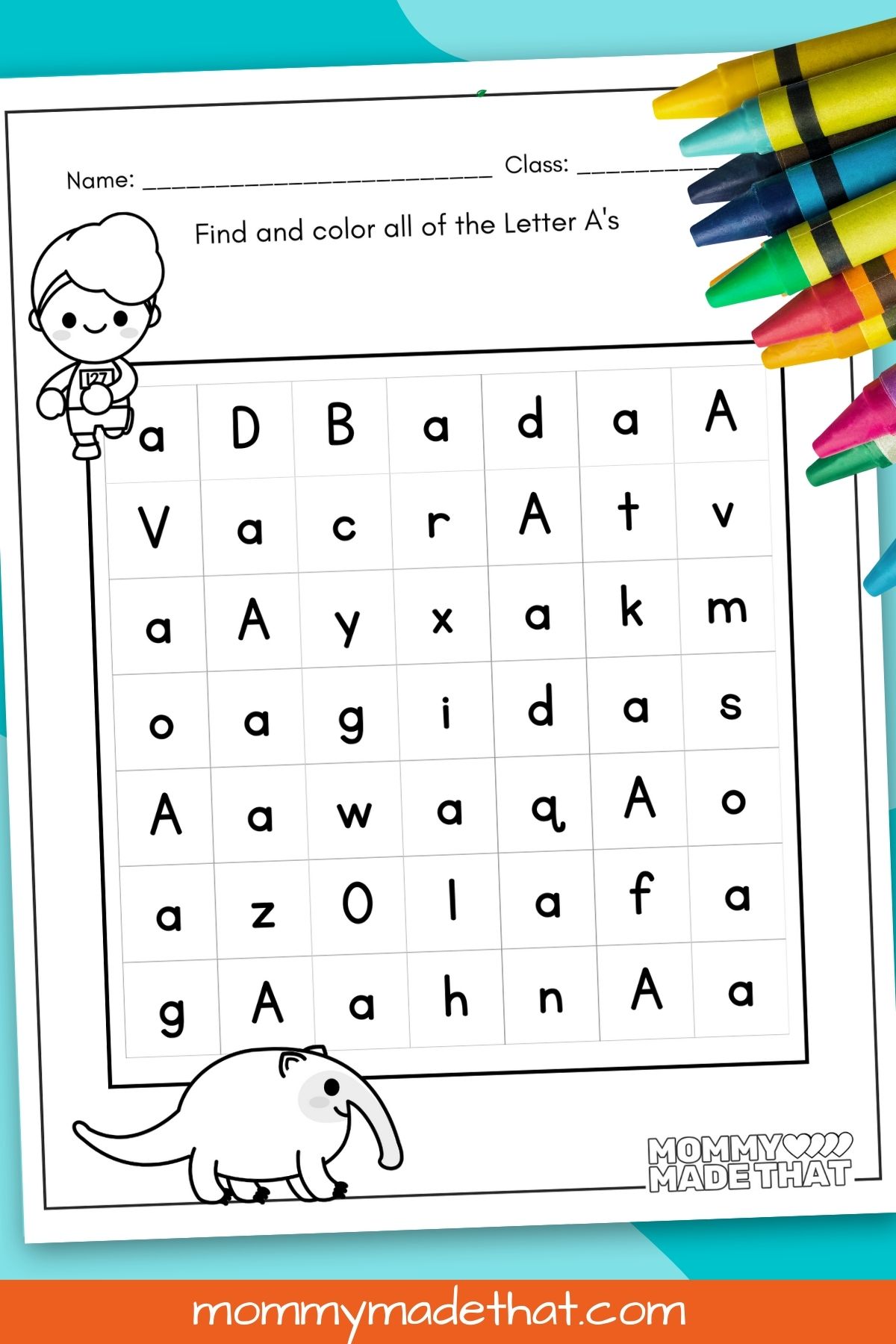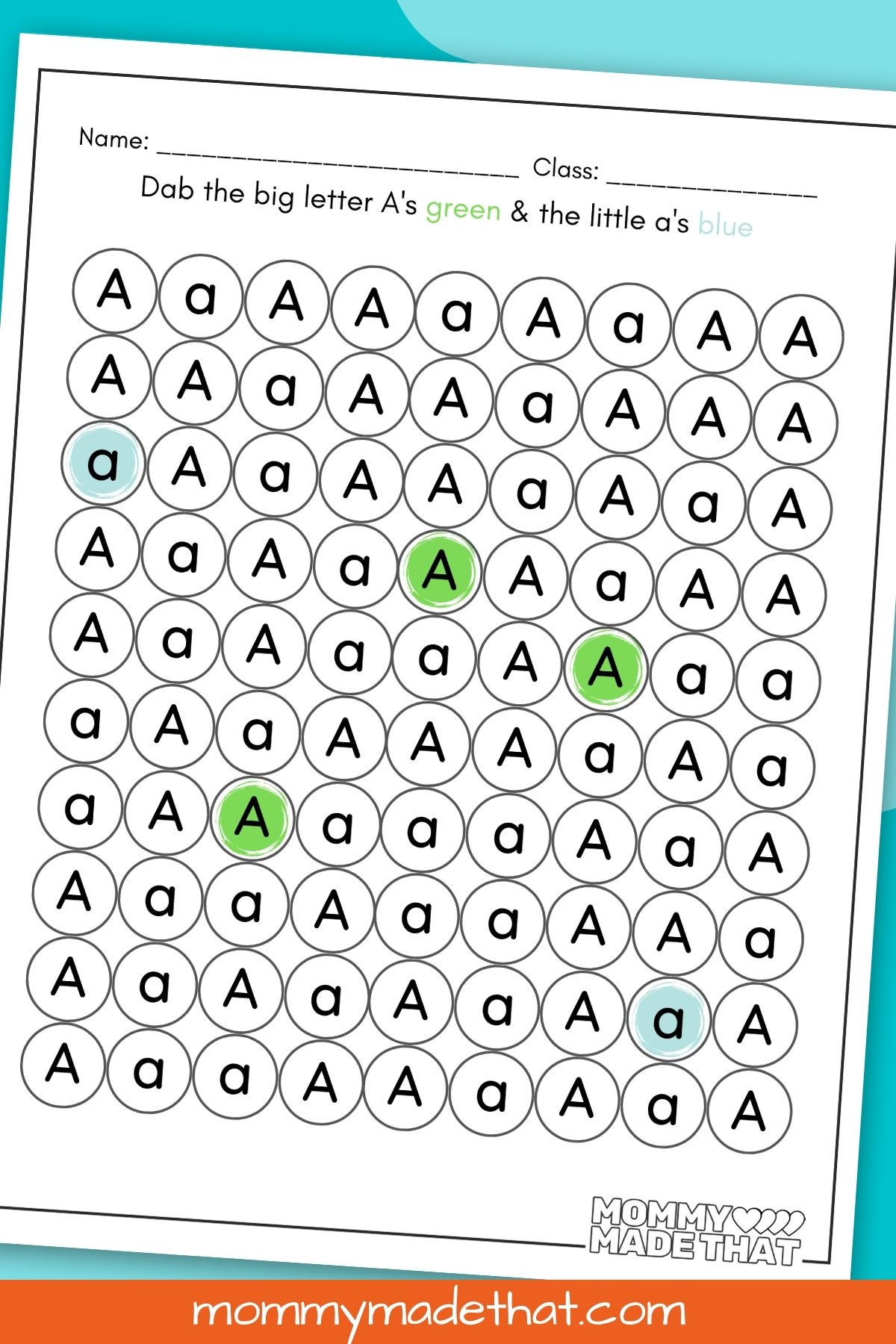 These worksheets are great for helping kids learn lowercase letter identification and uppercase letter identification.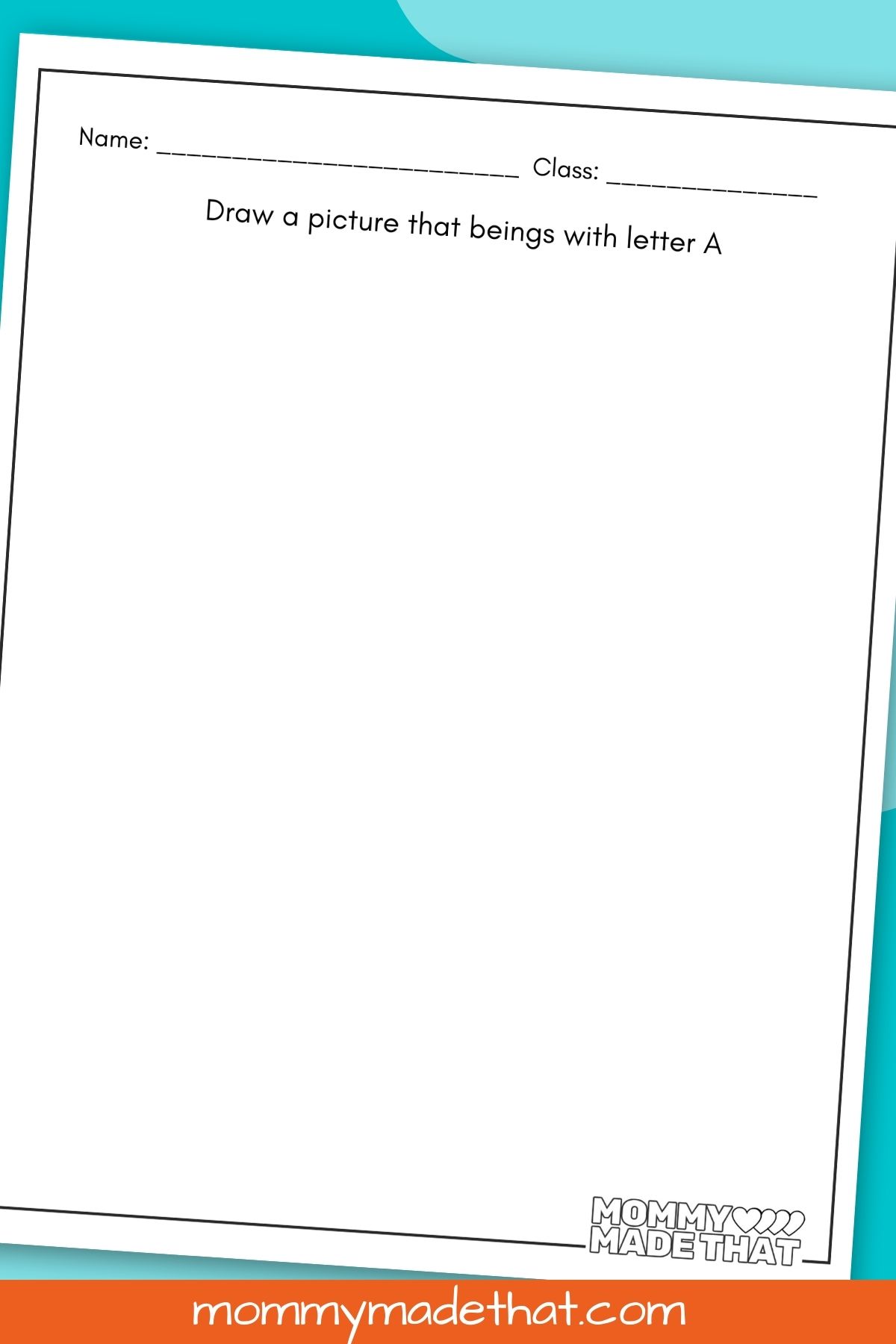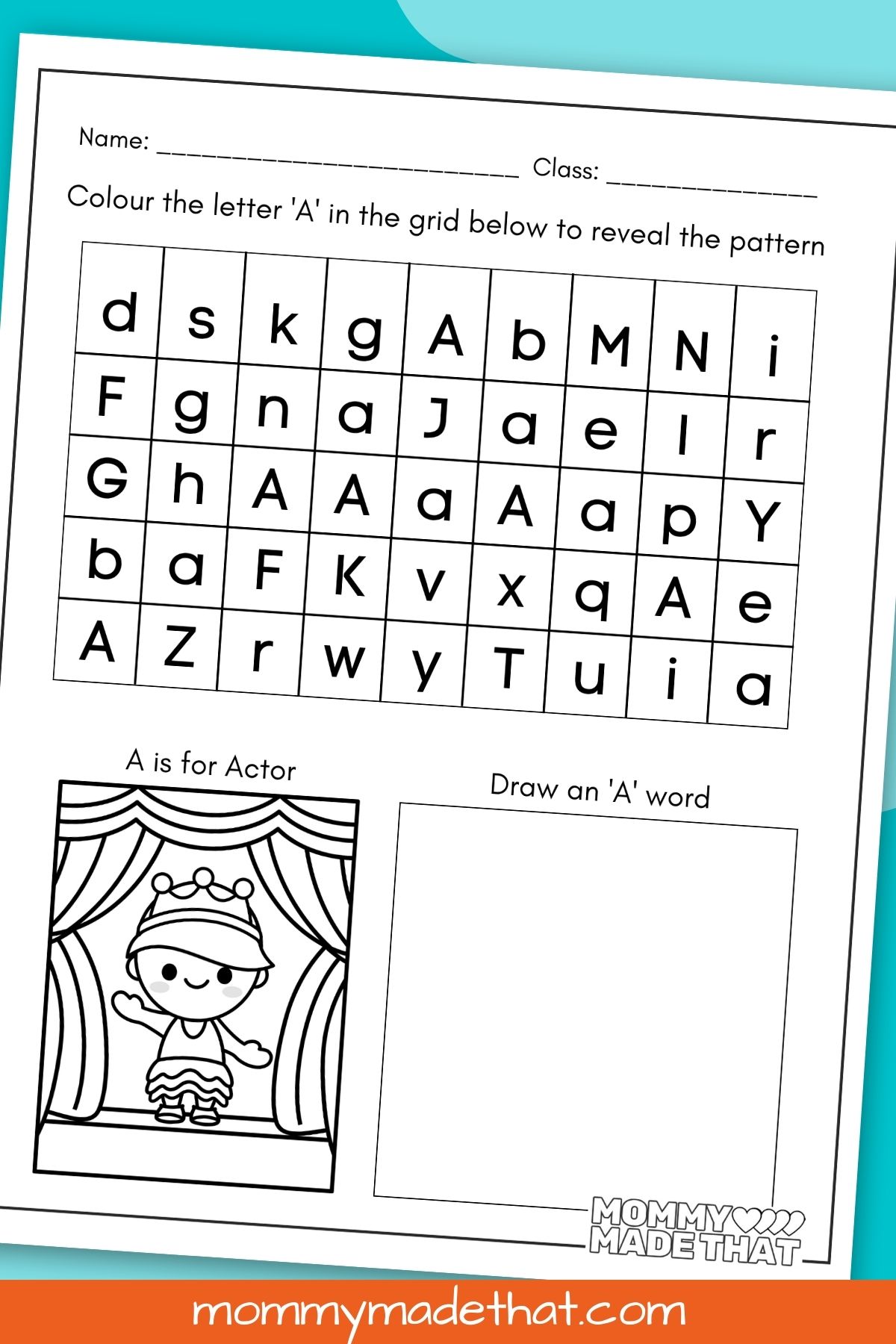 While designing these free worksheets we tried to include lots of coloring sheets and places to doodle to keep the kids having fun and entertained.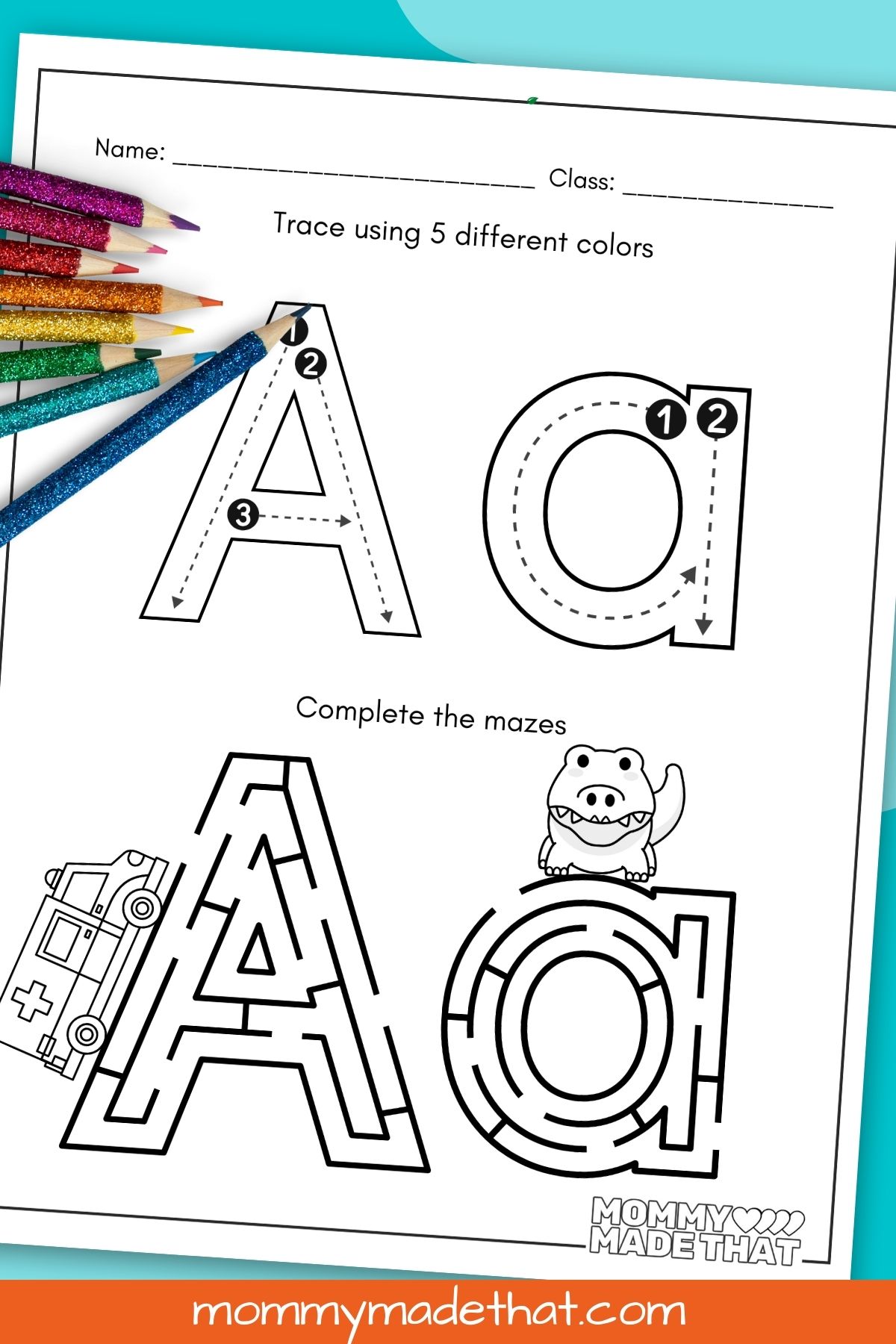 We also included lots of practice for them to see the correct letter formation for both the lowercase and upper case letter A.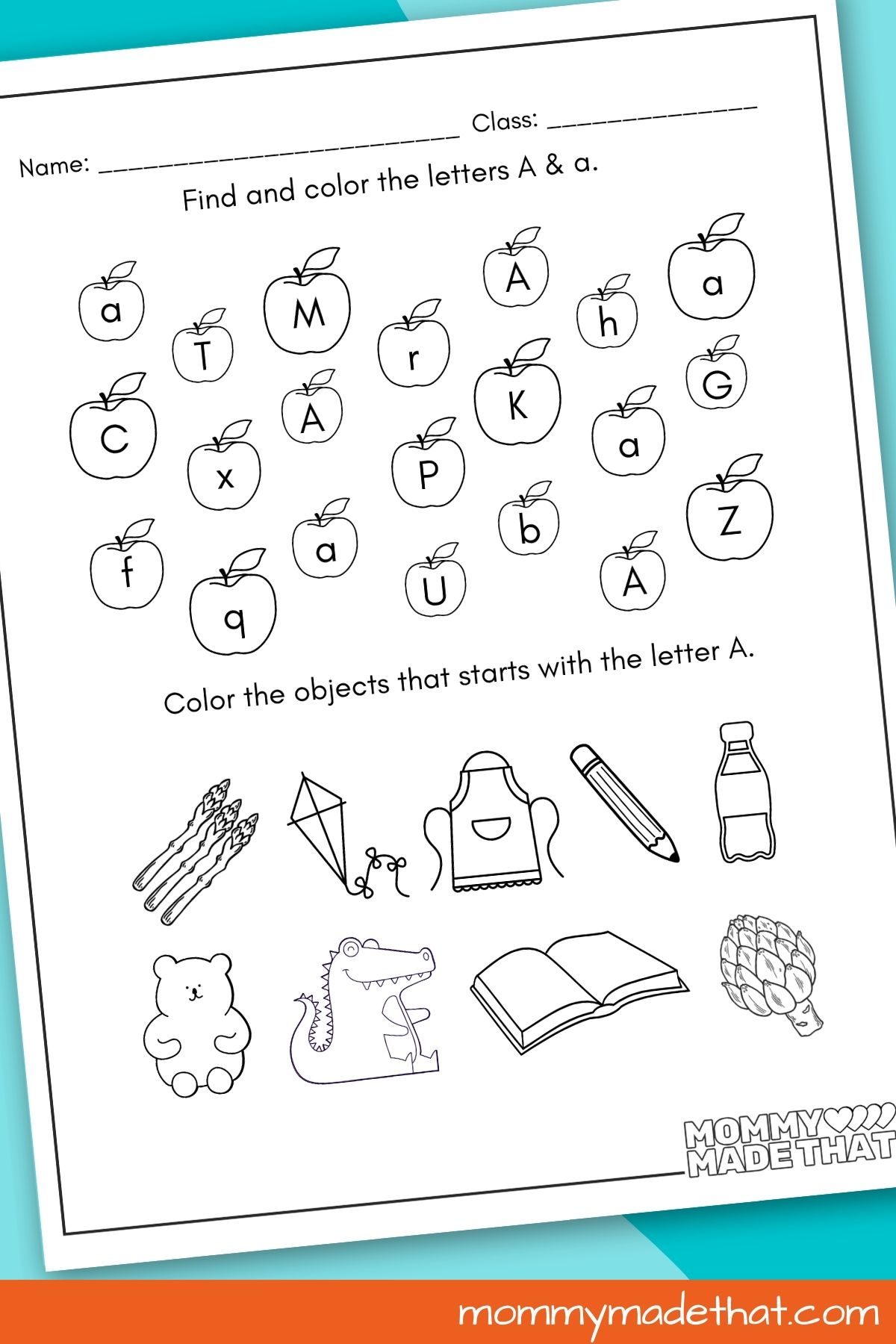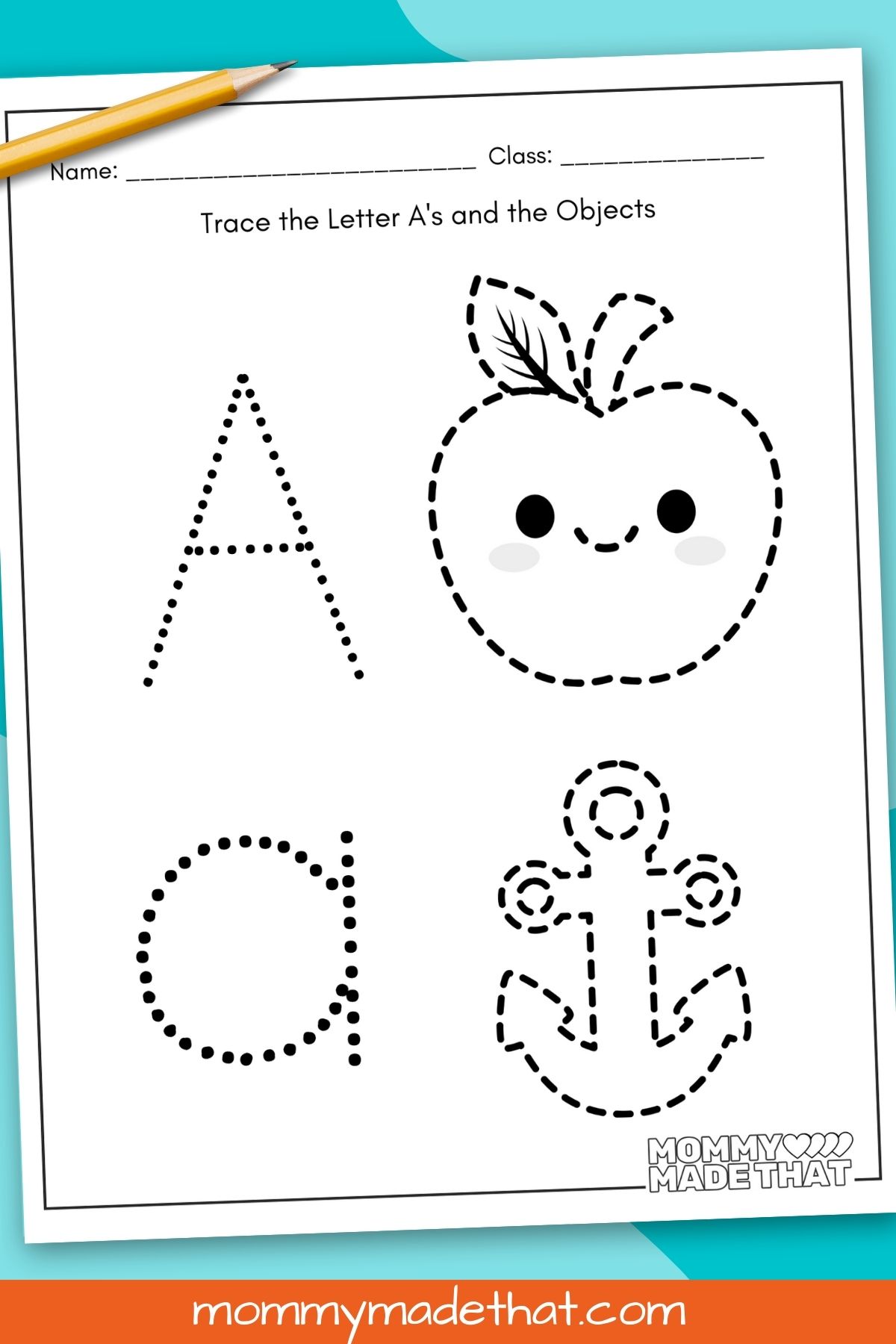 These worksheets have images with dotted lines to let kids trace them along with the letters.
Kindergarten students love tracing images to create cute little drawings.
It's a great activity for kids to develop the skills for letter formation.
Grab the Free Printables
To grab out free printable worksheets, put your email in the box below. We'll send them all straight to your inbox.
These printable activities are for personal or classroom use only please. Not for commercial use. Thank you.
These letter A worksheets are perfect for helping kids with their fine motor skills and early literacy skills. Hopefully these will help them to enjoy practicing writing their letters.