Letter F Tracing Worksheets (Free Printables)
Today we have free printable letter F tracing worksheets! These are perfect for kids to practice tracing both uppercase letter F and lowercase letter F.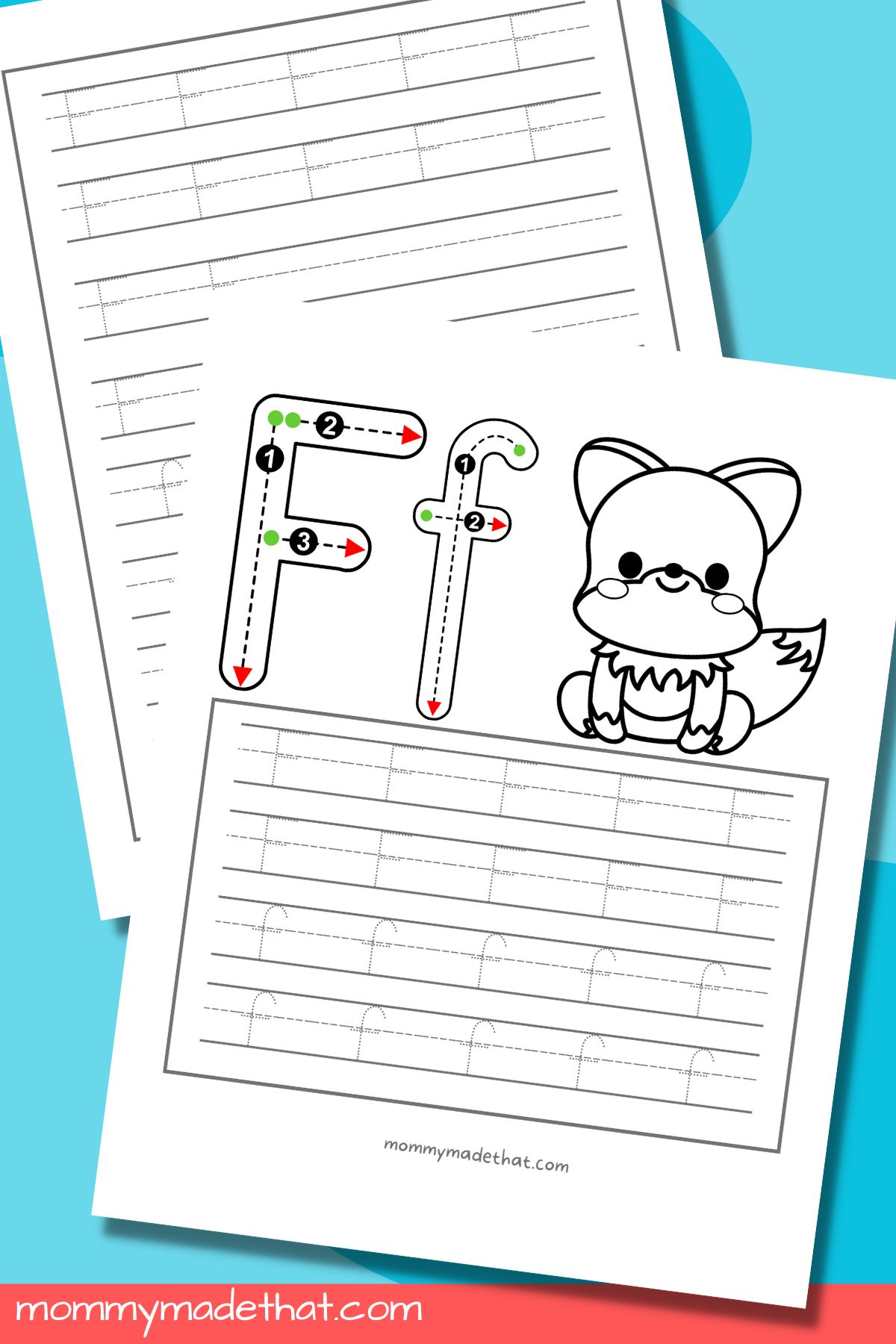 Get your child excited about learning to write the letter F with these free printable letter F tracing worksheets!
When paired with our other letter tracing worksheets, these worksheets will help your little learner practice their handwriting and learn the entire alphabet.
Perfect for a wide range of ages, from preschool kids to kindergarten students, these activities are sure to provide some entertainment and educational value that your kiddo is sure to appreciate.
And if you missed our last one, you can grab the letter E tracing worksheets or go the next letter, and grab the letter G tracing practice sheets.
The Worksheets
We have two versions of our letter tracing worksheets. The first one is a simple sheet with a couple of lines of tracing practice, including lowercase and uppercase letters.
It also has a diagram for the children to show and practice tracing the letter f the proper way and includes a cute little fox to color for fun.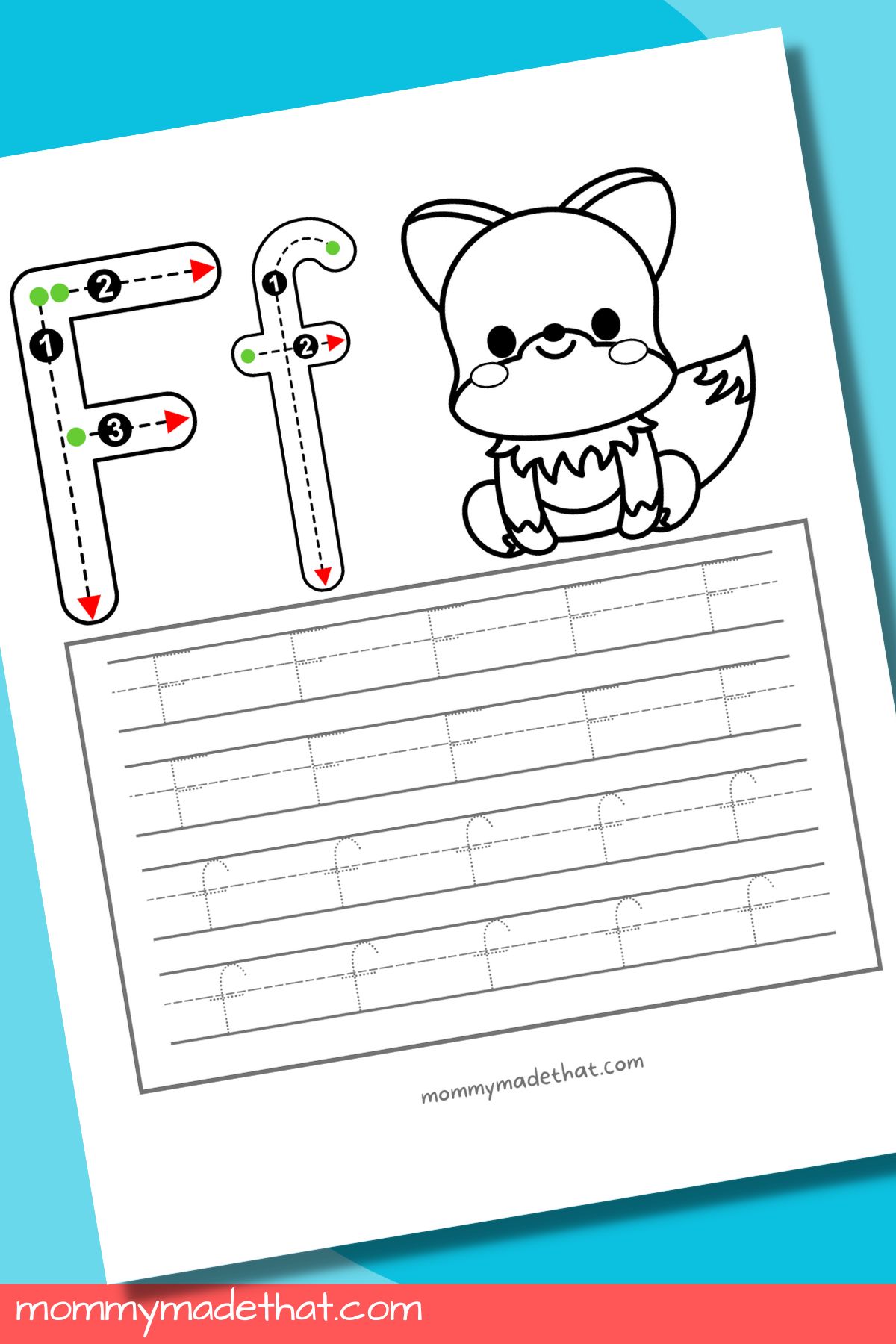 The second printable worksheet has lots of letter F's to trace for repetition practice. Kids learn through repetition so this is great to practice writing and letter skills, along with developing fine motor skills.
Tips & Tricks
You can make tracing practice way more fun with these little tips.
*Encourage them to trace the letters in different colors for an added challenge.
*Get creative and invent stories that revolve around objects that start with the letter F, such as foxes or fireflies.
*Have them draw helpful objects that start with the letter F next to their tracing work.
*Take turns making a "Funny Face" while they're working – it's sure to make them laugh!
*Try to come up with as many words as you can together that start with the letter F.
Grab the Free Printable Worksheets
To grab the free tracing worksheets, put your email in the box below. We'll send the letter f tracing sheets straight to your inbox.
These are for personal or classroom use only please, not for commercial use. Thank you!
With these free printable letter F tracing worksheets, you can give your kiddo all the tools they need to learn and have fun at the same time!
So what are you waiting for? Download now and let the learning adventure begin!