Letter E Tracing Worksheets (Free Printables!)
Today we have these free printable letter E tracing worksheets. They're perfect for helping your kids learn to write the letter E.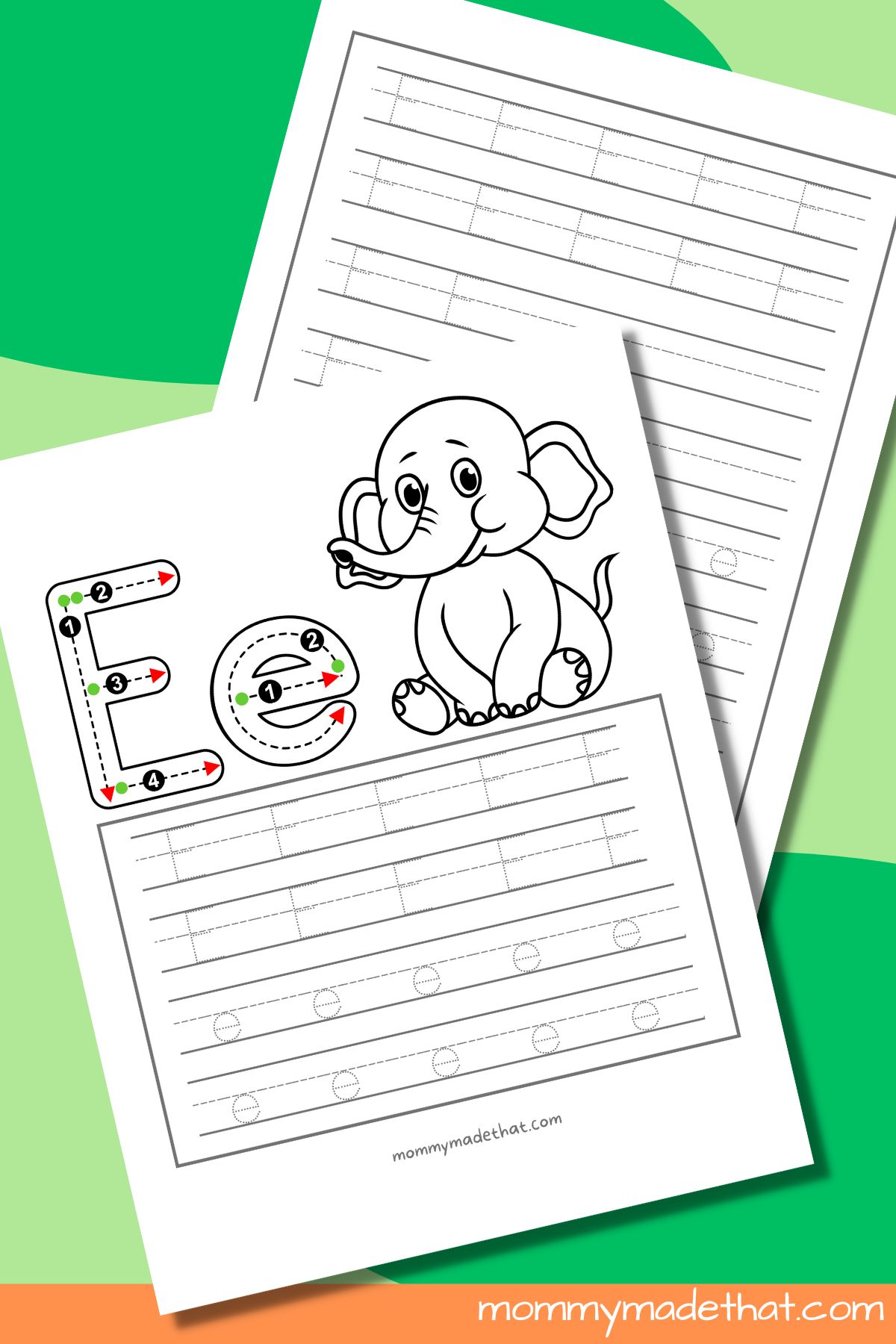 Introducing our free printable letter E tracing worksheets! These engaging worksheets will help your kiddo practice their handwriting while having fun.
Perfect for preschoolers and kindergartners, these worksheets will give them the opportunity to practice writing and tracing the letter E.
They're fun and engaging and are great to use as a teaching aid in the classroom or at home.
Make sure to check out all of our letter tracing worksheets for more alphabet writing practice.
And if you missed our last one, you can grab the letter D tracing worksheets or go the next letter, and grab the letter F tracing practice sheets.
The Worksheets
Our letter E tracing worksheets comes with 2 different printable worksheets.
The first worksheet features a few simple lines of practicing tracing the lowercase letter E and uppercase letter E and dotted lines.
It also has a diagram to help remind kids the correct way to write the letter E.
The second tracing worksheet includes lots of lines of letter E tracing practice, so they can practice writing the letter as much as they like.
Tips & Tricks for Using Tracing Worksheets
When using our letter E tracing worksheets, it's important to remember that children learn best through repetition so don't be afraid to have them practice multiple times.
Also, make sure you give positive reinforcement after each activity—this will have a huge impact on the confidence level of your child.
Finally, try adding some fun into the mix by turning simple activities into games—for example, see who can finish first or compete with other family members!
Combine with other alphabet activities to reinforce letter learning.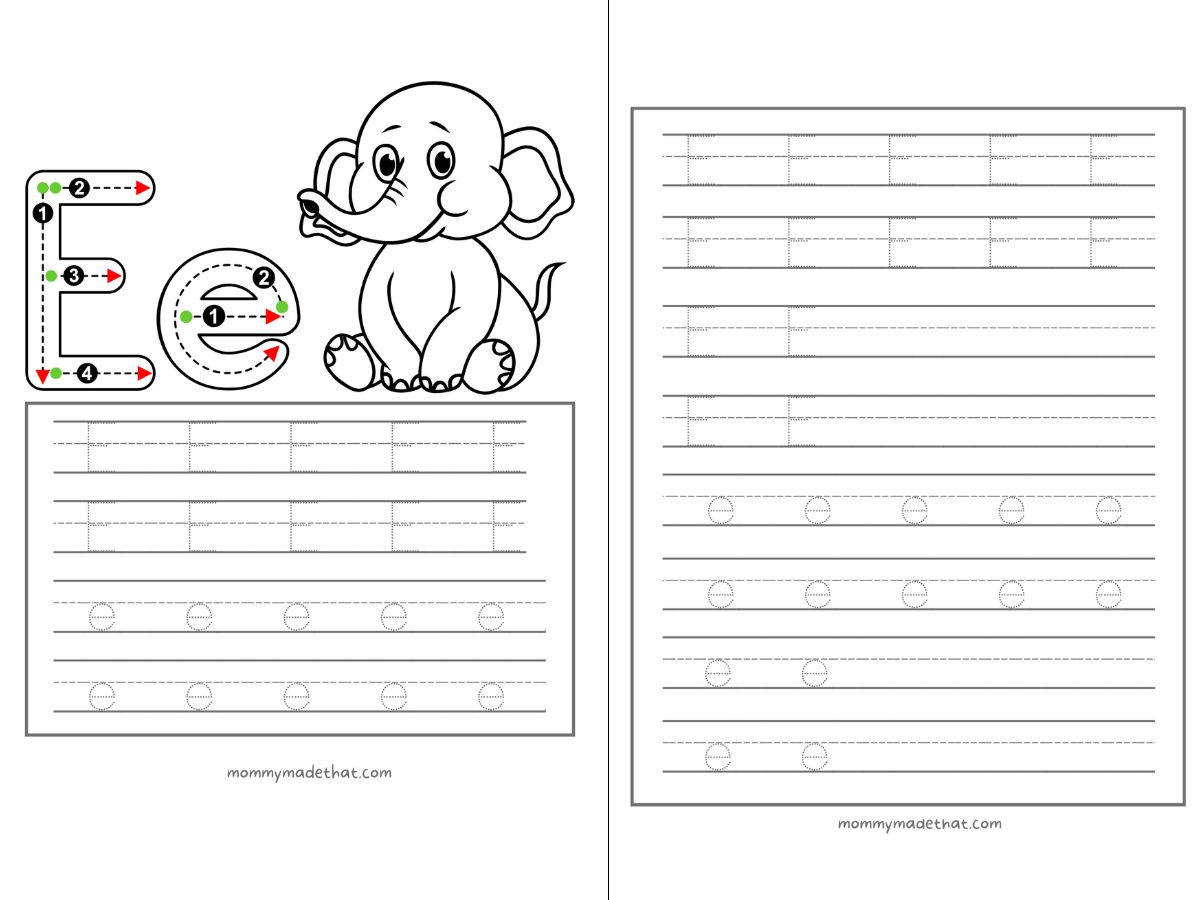 Grab the Printable Worksheets
To grab the free tracing worksheets, put your email in the box below. We'll send the printables straight to your inbox.
Just download, print and let your children trace letters until their heart's content.
These are for personal or classroom use only, please. Not for commercial use. Thank you!