Unicorn Color by Numbers (Lots of Cute Free Printables)
These free printable unicorn color by number are a fun way to get creative and color up some unicorns!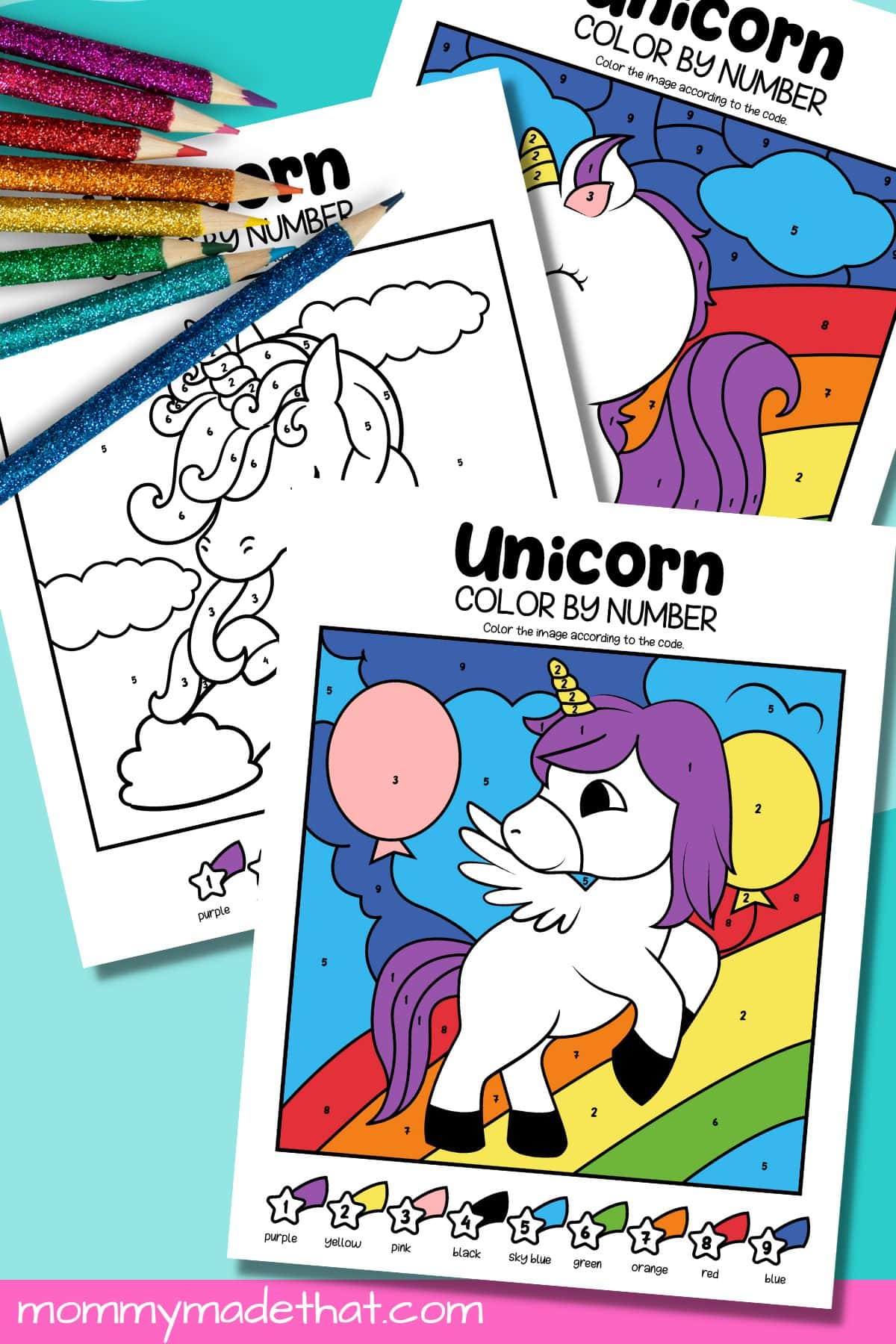 Unicorns have always been a symbol of enchantment, and now you can bring them to life with vibrant colors in this captivating activity.
Our printable color by numbers pages are designed to provide relaxation and stress relief for both kids and adults alike, making it the perfect addition to your daily routine or weekend fun.
Coloring has been proven to be an effective way to reduce stress and promote mindfulness and these make for awesome unicorn coloring pages.
These Color by Numbers page offers not only the therapeutic benefits of coloring but also provides an easy-to-follow guide that helps you create a stunning masterpiece, even if you're new to the world of coloring.
We have lots of fun unicorn printables like our printable unicorn bookmark coloring pages and our unicorn finger puppets.
The Unicorn Color by Numbers Sheets
We have 8 different coloring pages. Each one featuring rainbows and unicorns!
This cute unicorn coloring page features a fun unciorn sitting in the clouds.
And this one is flying in front of a rainbow with balloons.
This adroable little unicorn is jumping over a rainbow.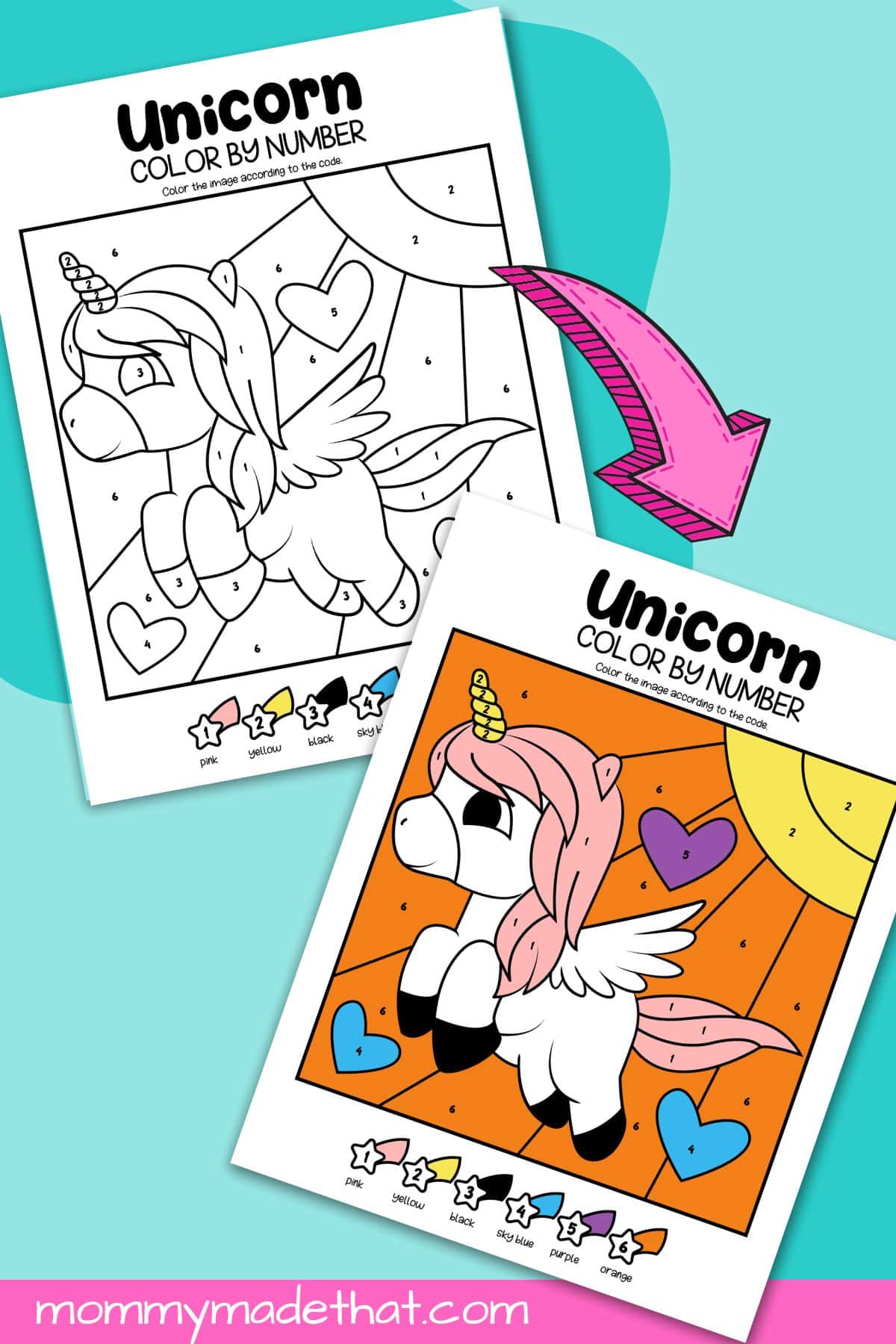 And this cutie pie is flying in the sunlight with hearts around her.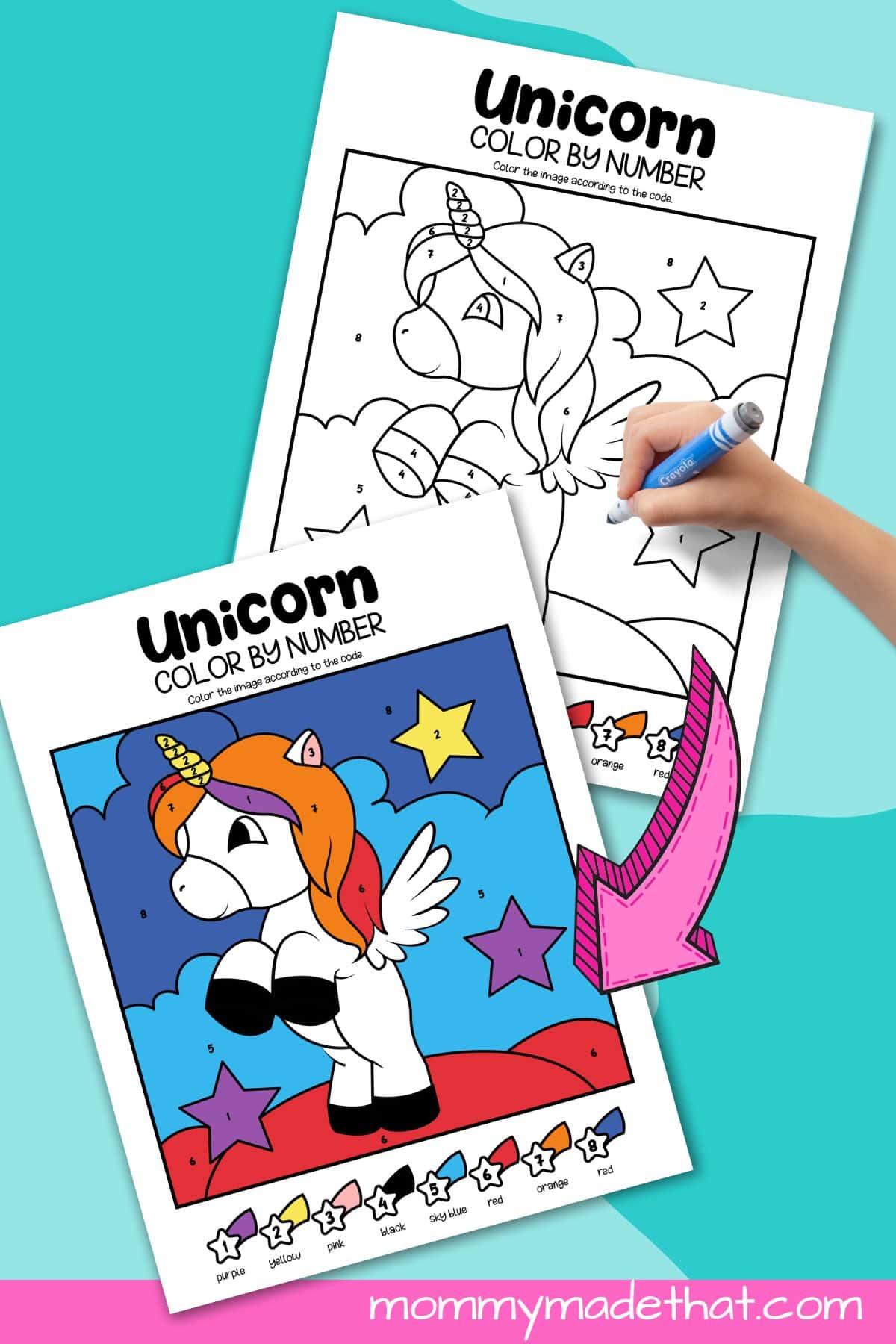 We've also got this cute unicorn is standing in the night sky.
This free printable coloring page features another cute unicorn and a great big rainbow.
This color by number unicorn coloring page features one lying in a field.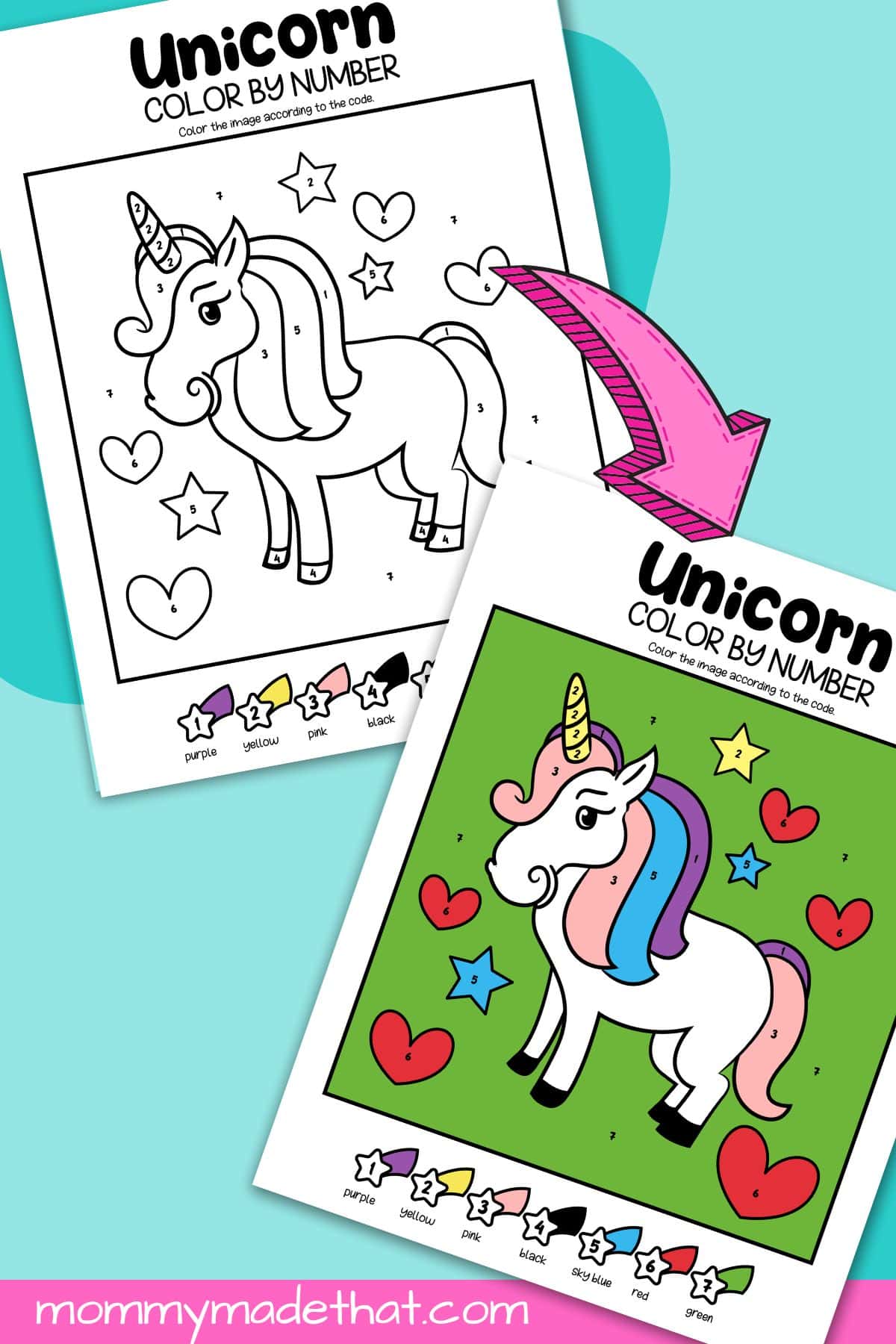 And finally a cute unicorn surrounded by hearts and stars.
Grab the Free Printable Coloring Pages
To grab all of the color by number unicorn coloring pages put your email in the box below.
We'll send all the printables straight to your inbox.
These are for personal or classroom use only. Not for commercial use. Thank you!
We hope you enjoy these fun coloring pages!