Looking for some unicorn coloring pages? We've got you covered. We've got lots of cute coloring pages right here you can grab and print for free!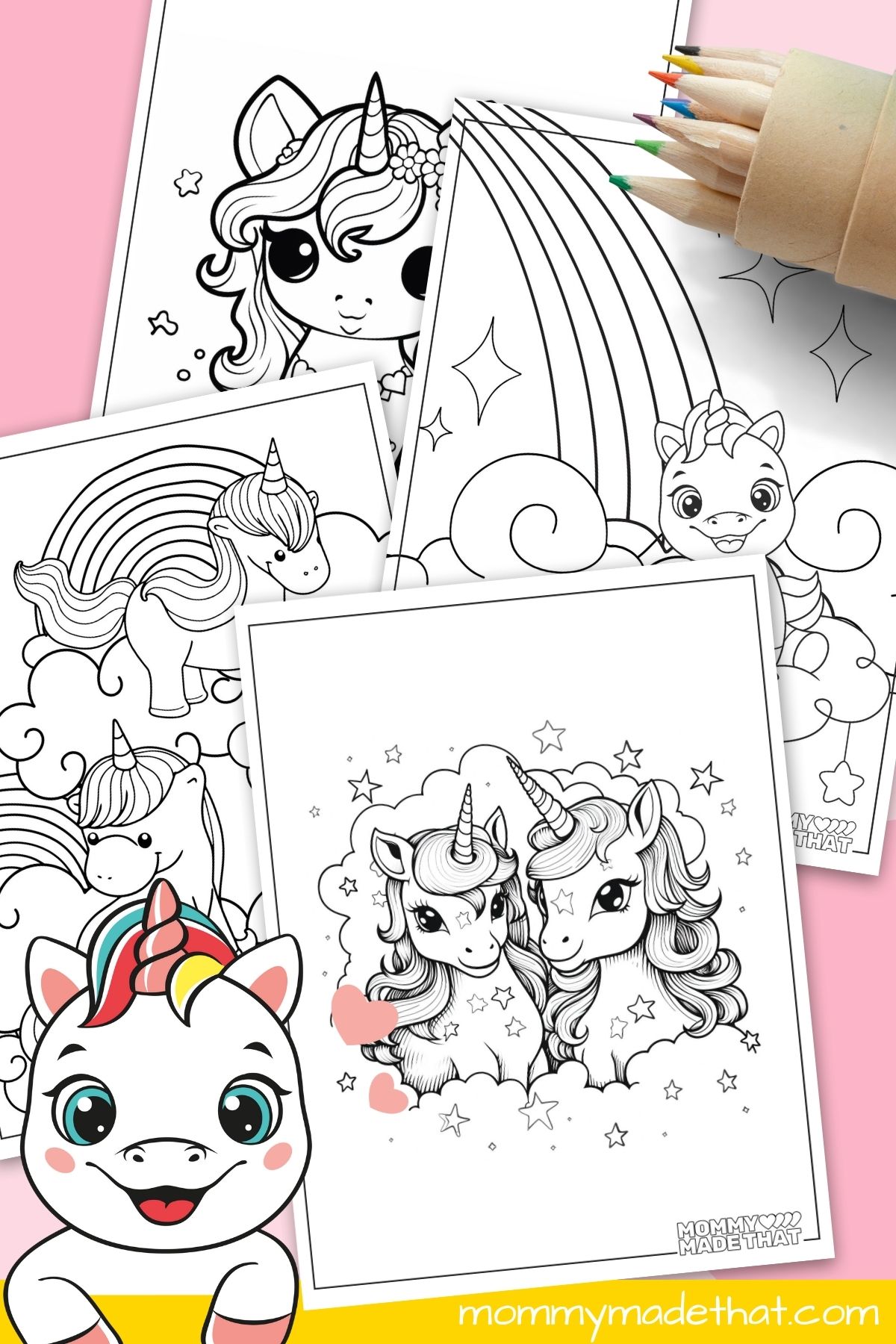 Welcome to our magical world of free printable unicorn coloring pages!
We've created a delightful collection of enchanting and whimsical unicorn pictures to color that will spark your child's imagination and creativity.
These captivating coloring sheets are perfect for kids (and adults) of all ages who believe in the wonder and beauty of these mythical creatures.
So, grab your favorite coloring tools, embark on a mystical adventure, and let your inner artist shine as you bring these enchanting unicorns to life!
We've got lots of free coloring pages on our site.
And be sure to check out all of our unicorn printables like our unicorn color by numbers pages and our printable unicorn bookmarks to color.
Coloring has tons of benefits for kids and adults! Coloring is not only a fun and enjoyable activity but also a fantastic way to improve cognitive, social, and emotional well-being.
For children, coloring can enhance their fine motor skills and hand-eye coordination, help them with color recognition, and promote self-expression and creativity.
On the other hand, for adults, coloring can assist in reducing stress and anxiety levels, enhance focus and mindfulness, and provide a sense of relaxation and calmness.
It's no wonder that coloring books are becoming increasingly popular among both adults and children!
The Unicorn Coloring Sheets
Here are the unicorn coloring pages that are perfect for creating your own unicorn coloring book.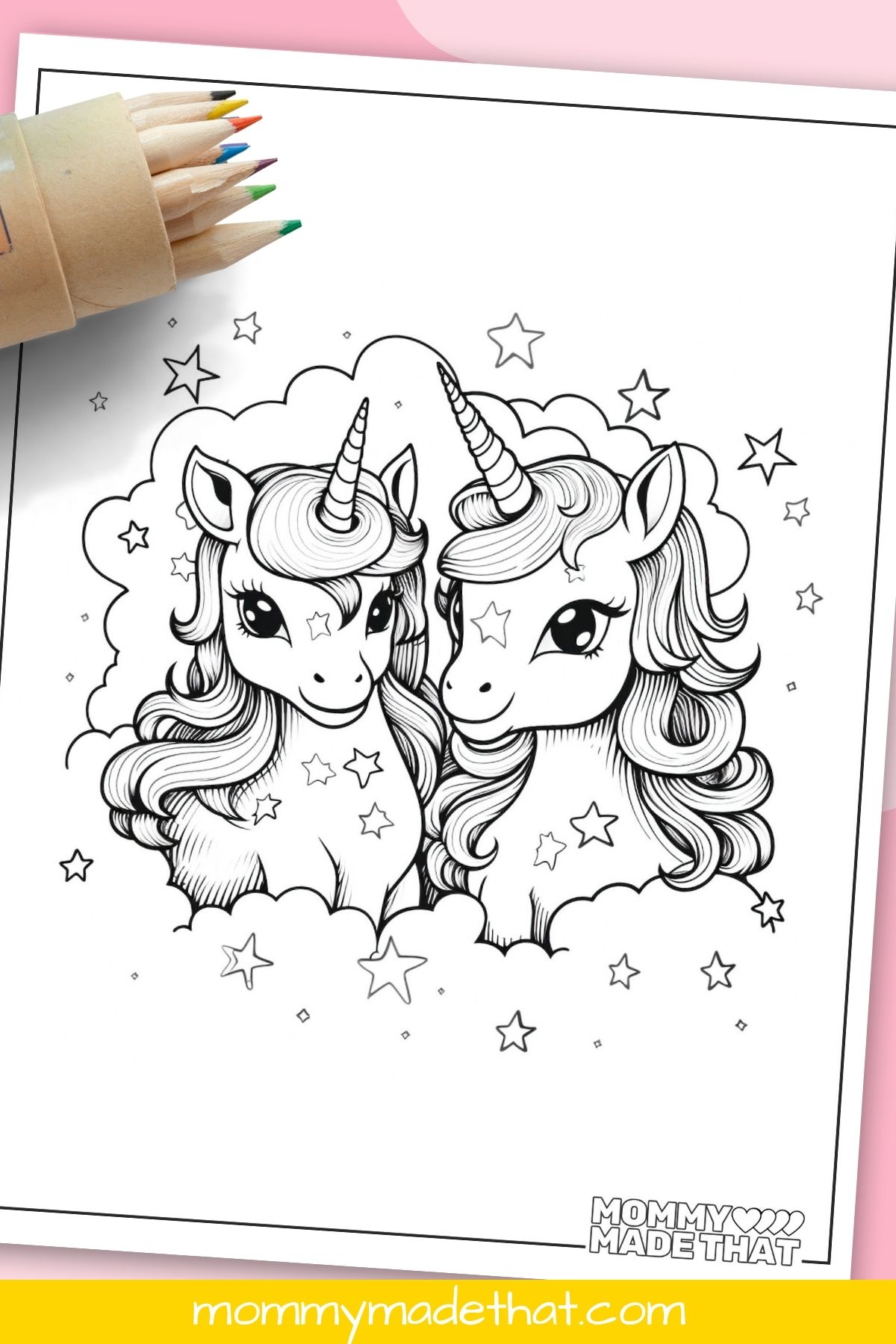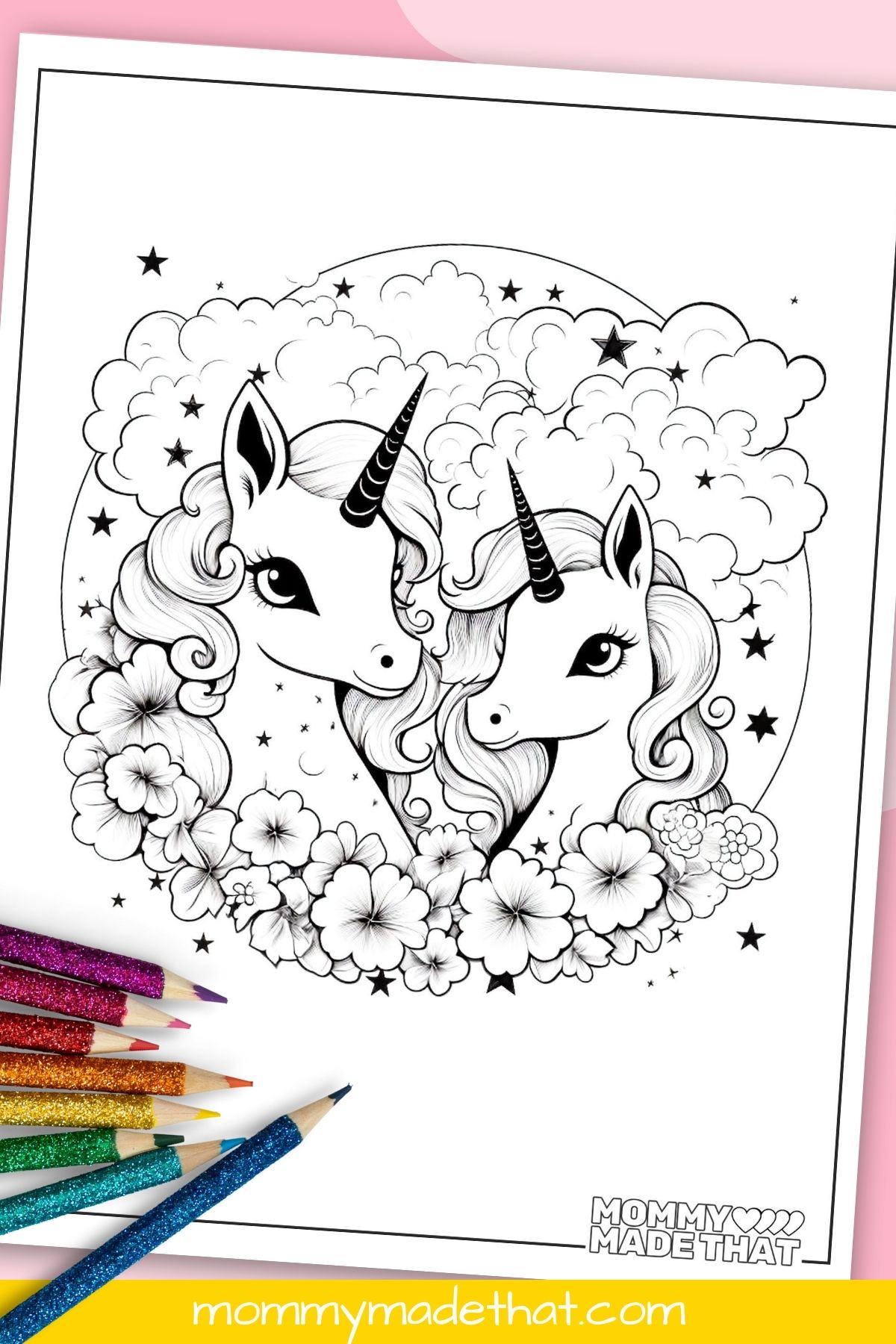 These magical unicorn coloring pages feature gorgeous unicorns in the clouds surrounded by stars and flowers. These make great adult unicorn coloring pages.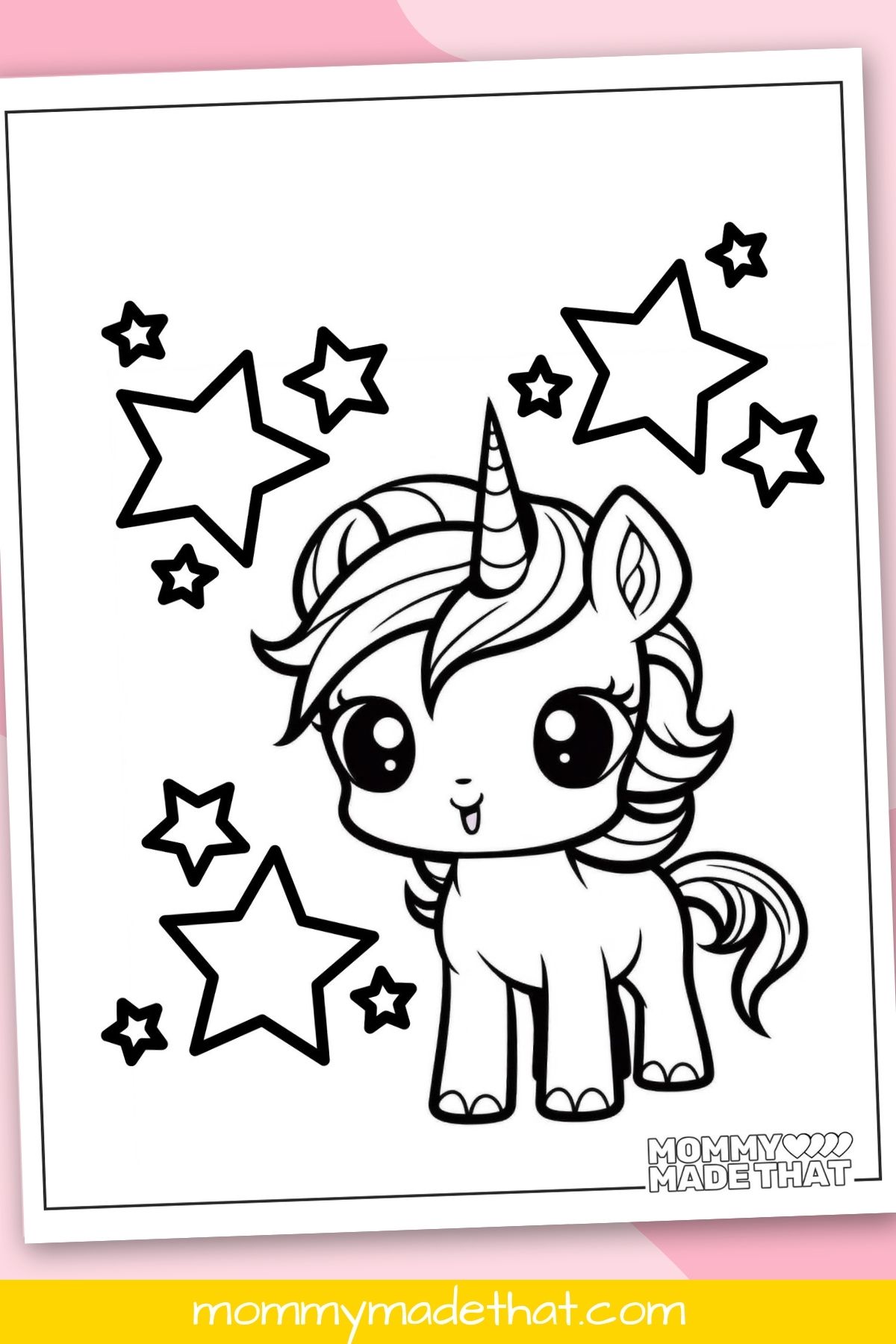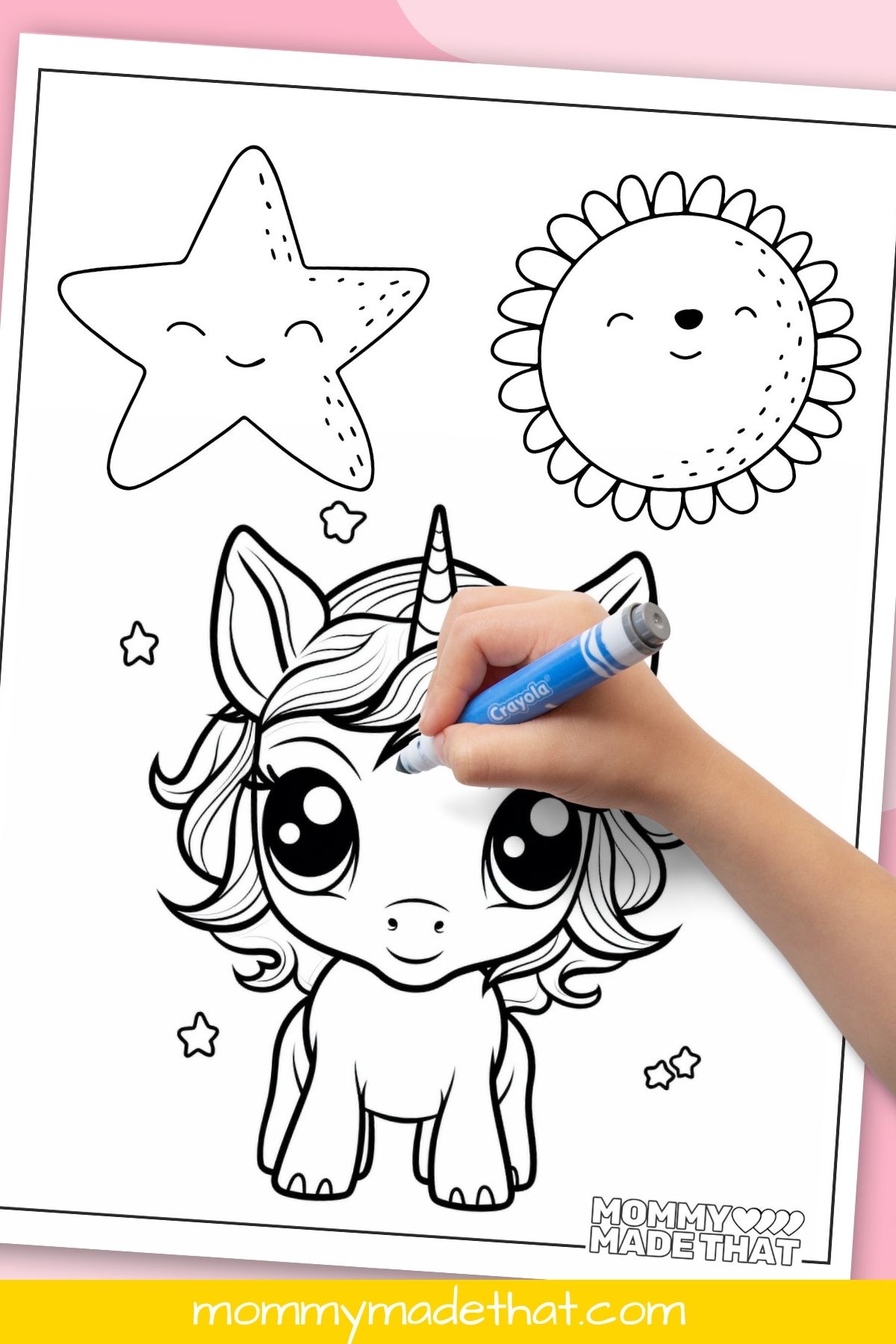 Here are some easy unicorn coloring pages that are perfect for kids. They feature simple unicorns that are easy for kids to color.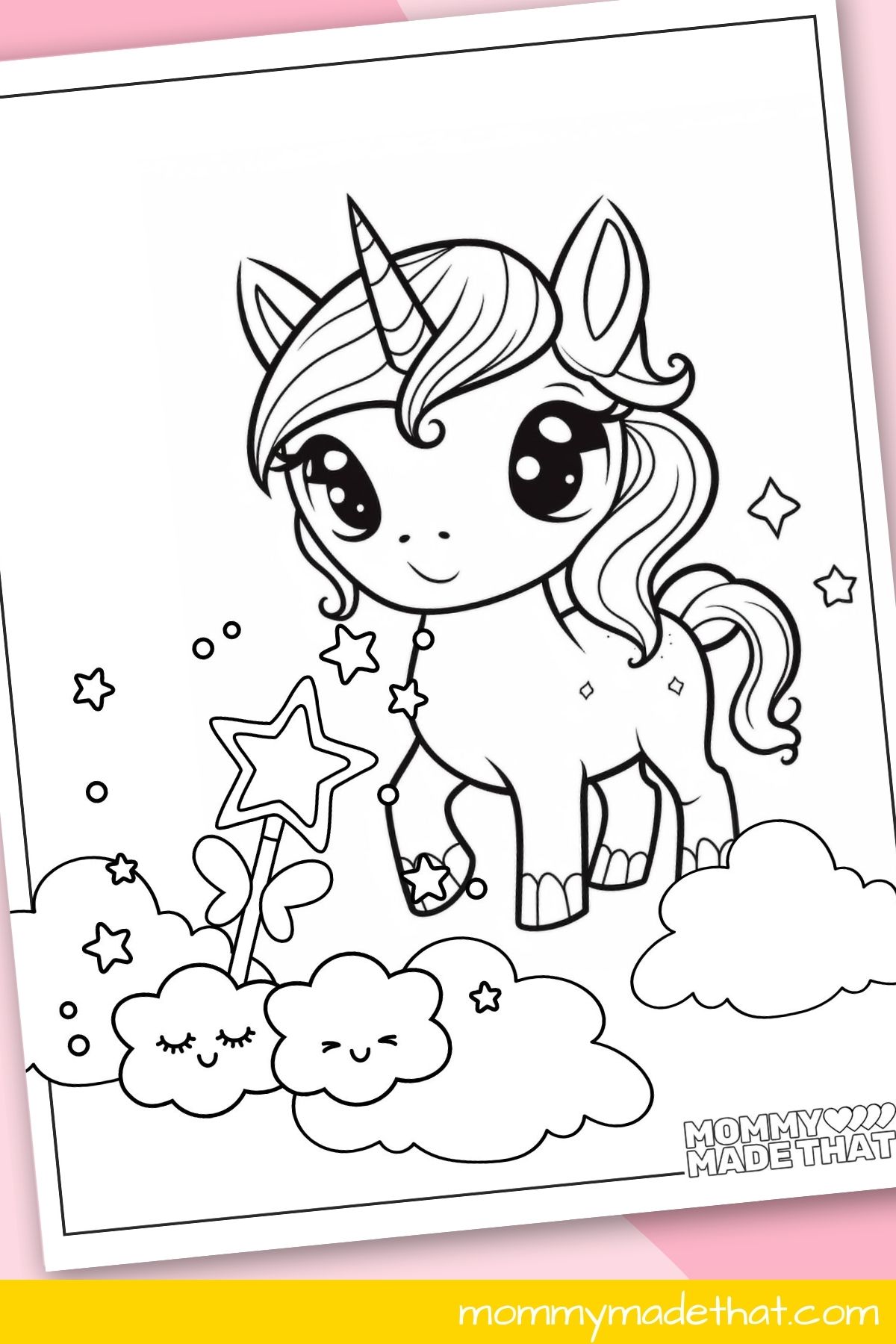 These unicorn coloring sheets have a cute baby unicorn covered in stars. And then a magical creature in the clouds with a fairy wand.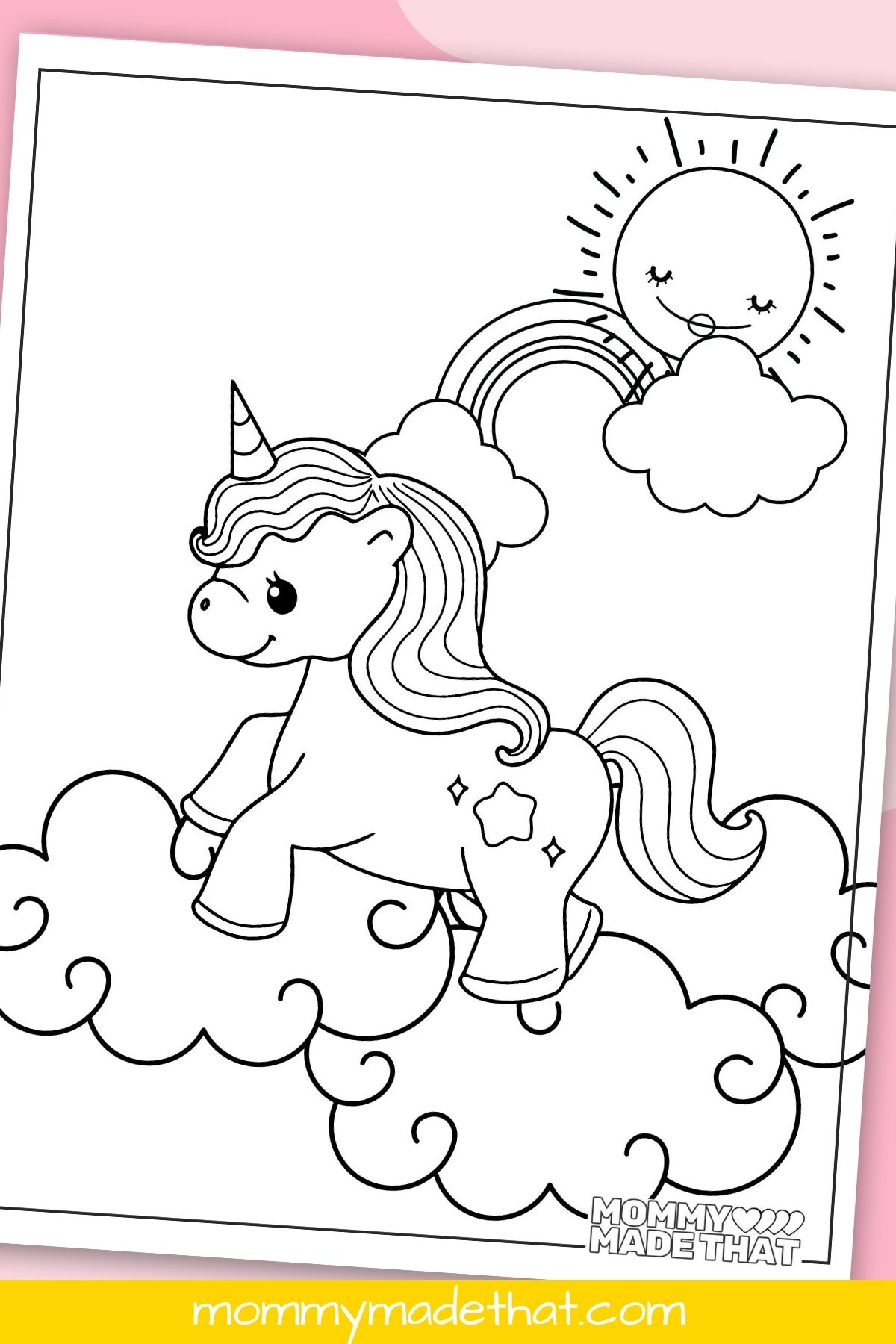 These free unicorn coloring pages are perfect for kids or adults. They would be great to download and print out for unicorn themed parties.
Kids can color in the decorated unicorn and the sweet little sunshine!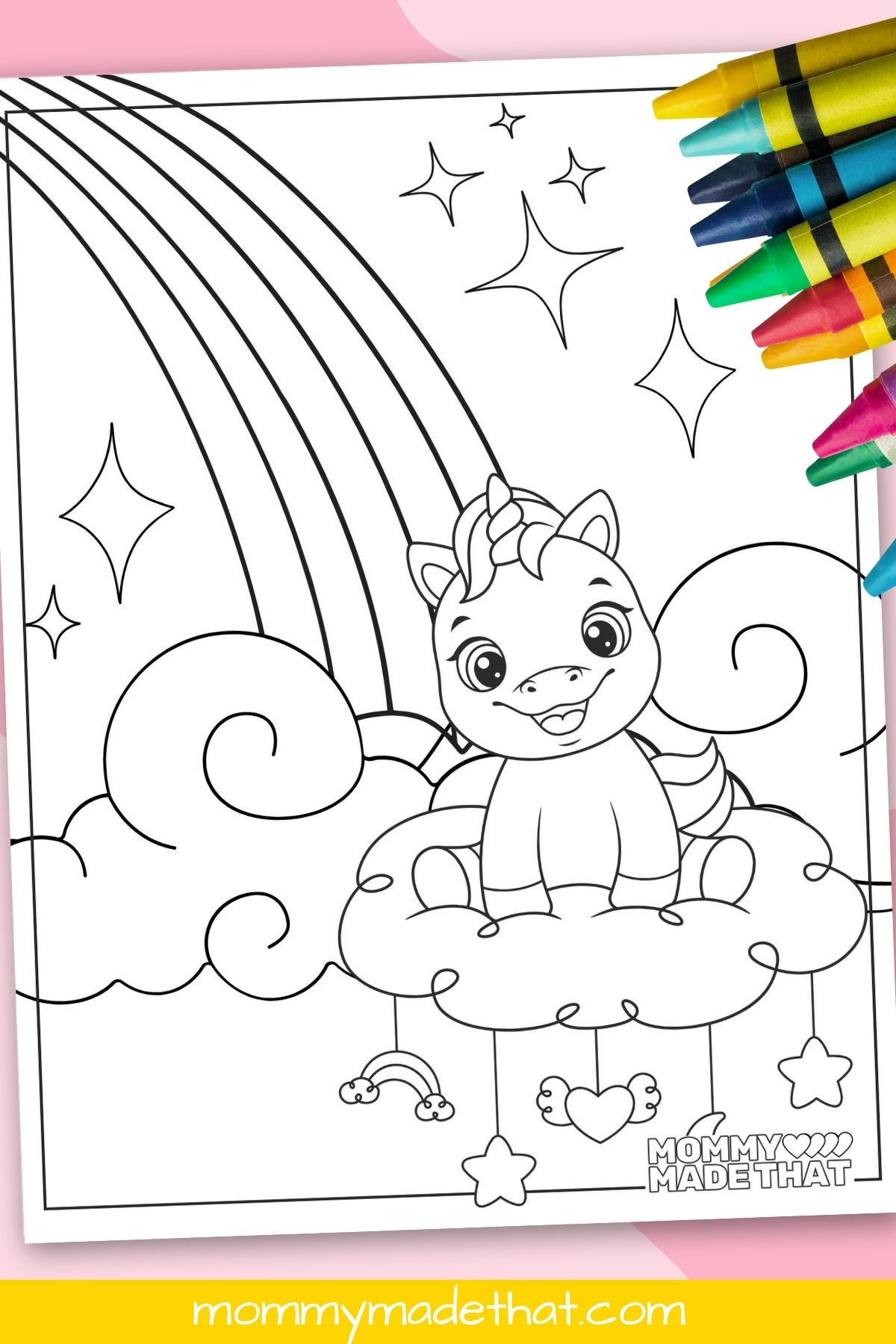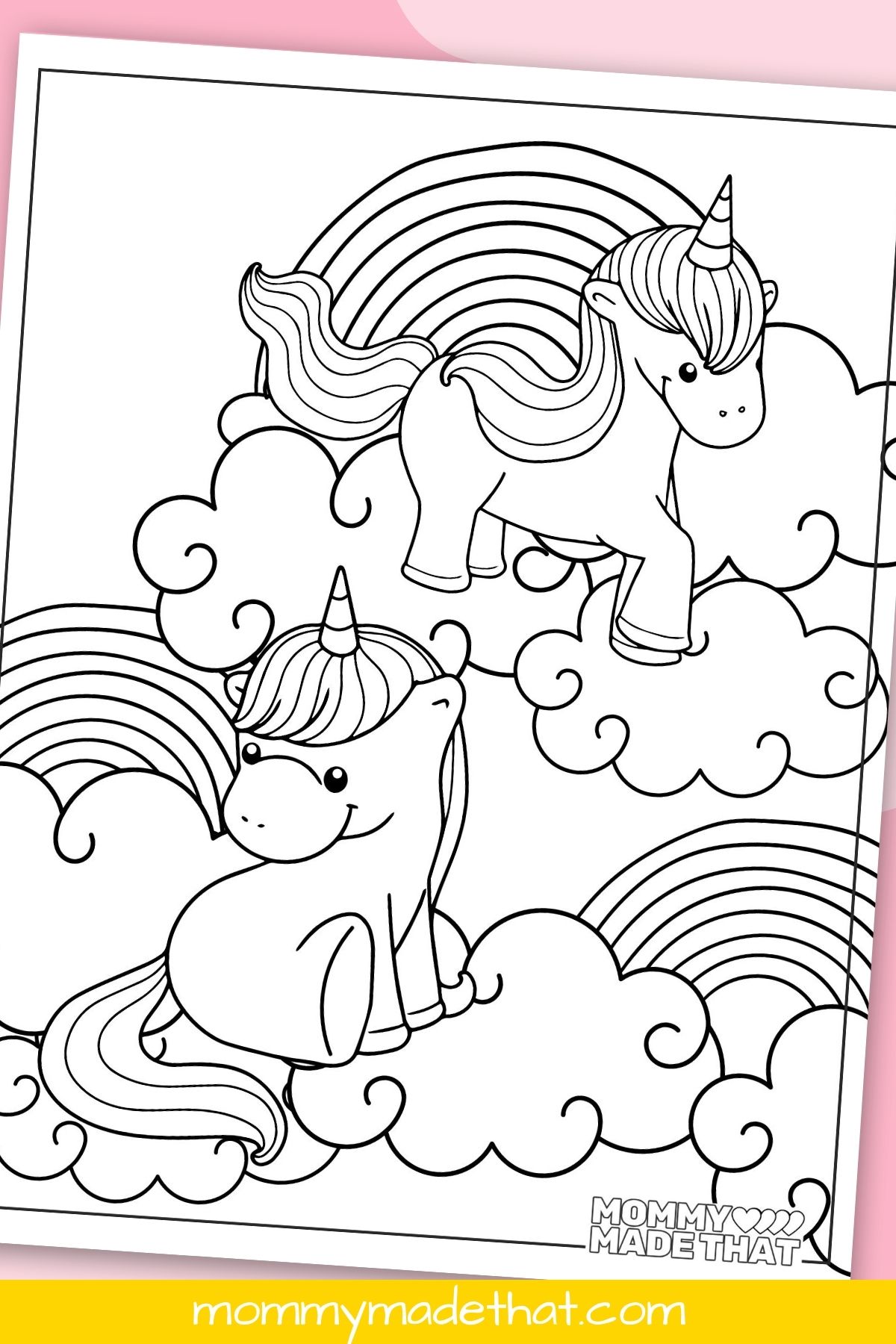 We also have a few cute rainbow unicorn coloring pages where there and clouds unicorn coloring pages. These are the things fairy tales are made of.
We hope you enjoy these cute unicorn coloring pages.
Grab the Free Coloring Pages
To grab all of our unicorn coloring sheets, put your email in the box below. We'll send them straight to your inbox.
These are for personal or classroom use only. Not for commercial use. Thank you!
Printing Tips
All of the coloring pages come on one PDF. So it's quick and easy to download and print them all out at once.
If you only want one or two of the sheets, you can go to your printer settings and select only the pages you want to print.
This will save you paper and ink.
We hope you had as much fun coloring these unicorn pages as we had creating them!
Remember, the possibilities are endless when it comes to coloring.
Don't be afraid to get creative and experiment with different color combinations.
Whether you're looking for a fun activity to do with the kids or a stress-relieving pastime for yourself, these printable unicorn coloring sheets are the perfect way to add a little magic to your day.